Getting Your House Clean from Floor to Ceiling
This post contains affiliate links. As an Amazon Associate, I earn from qualifying purchases. I also earn from qualifying purchases made with other brands and programs. See my
privacy policy.
In full disclosure, I received the SHARK® ROTATOR® POWERED LIFT- AWAY®  vacuum for free in order to write a review of the product.  The thoughts and opinions expressed in the post are all my own.
Buyer's remorse.  It comes along when you least expect it.  For me, it happened with a vacuum.  About three years ago I decided to go back to the basics and bought an upright with a bag (which shall remain nameless).  I paid $199 for this model thinking that the brand name, the price point and the light weight of the vacuum might just make this one of those vacuums I could pass down to my grandchildren.
Once I started using it I discovered that I practically had to talk myself into liking it.  I had to trust it was cleaning.  All it could do was the basic back and forth and nothing more.  Minimalist vacuuming if you will.  I could throw that baby over my shoulder and run a Warrior Dash with it.  What I know now is that I don't like minimalist vacuuming.  I don't need a vacuum I could run a half marathon with.  I want a vacuum that does EVERYTHING and I think I might have found one.
One Vacuum to Rule Them All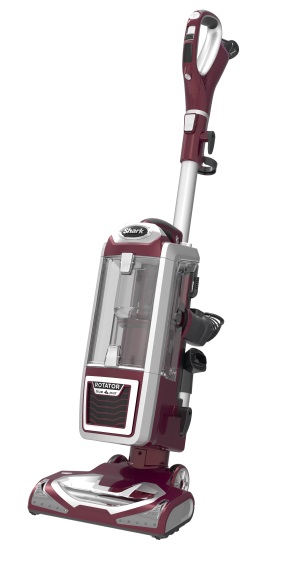 Last fall I went to conference and got to play around with the Shark Rotator TruePet Powered Lift-Away (NV652).  I was impressed on the showroom floor, but what would it do in my real, hair covered carpet?  I put it to the test and here's my honest review.
It's 3 Styles of Vacuums in One
If you are a fan of upright vacuums, it's an upright vacuum.  If you are a fan of canister vacuums, it becomes a canister with a simple pop and drop on a small wheeled trolley.  My favorite feature is that I can pop the main canister off and carry it up and down the stairs with me.
Attachments That Matter
There are several attachments for this vacuum that help you get your whole house clean with a few simple swaps.  Beyond just cleaning my floors, I've cleaned my upholstery, ceiling fans, under the beds, the ceiling cobwebs, staircase, the crevices where my wall meets my carpet and the air vents around my entire house.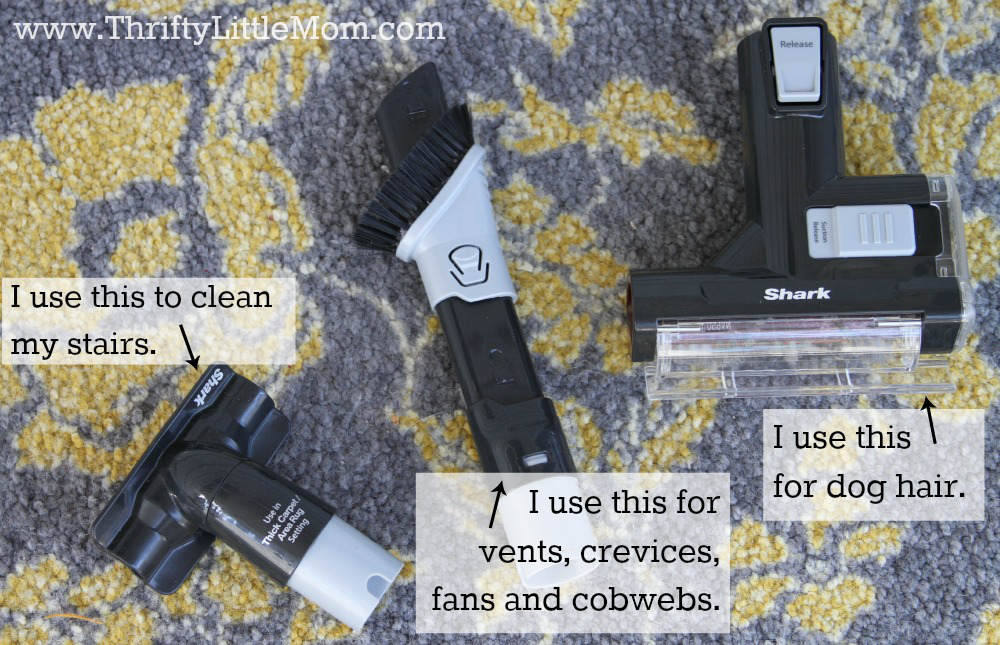 My house is mostly carpet but I did like the Hard Floor Genie™ bare floor attachment because it has a microfiber type cloth attached to the bottom that dusts while it vacuums the floor.  That's really helpful when cleaning my bathroom and kitchen flooring.  The cloth can be removed and washed just like the vacuum's filter (according the SHARK website).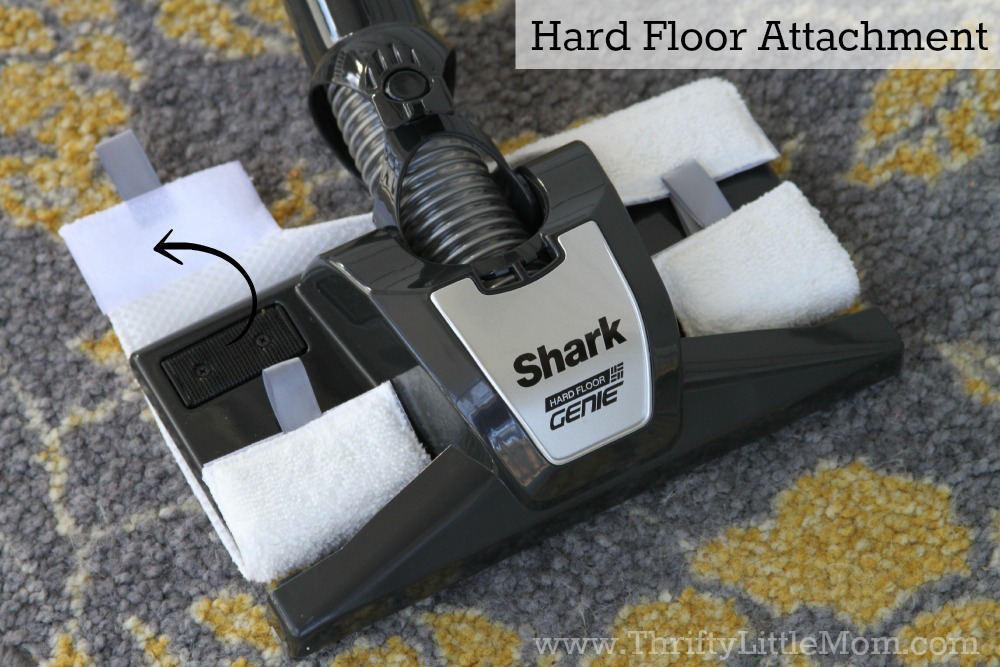 Easy Transforming
This machine is diverse but everything is clearly labeled so you know what buttons to press to attach and detach all of the vacuum parts.
It also has a sliding button on the handle that allows you to change the cleaning setting from hard floor, to carpet/low pile, to thick carpet/rug area.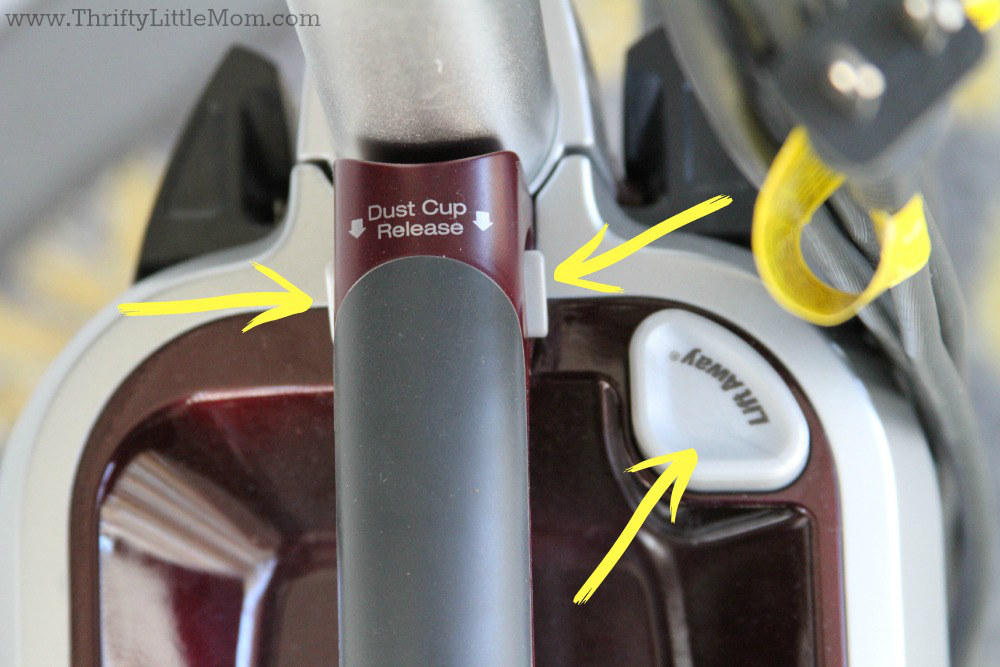 Makes Cleaning My Whole House Faster and Easier
There used to be areas of my home that went untouched until my mother-in-law came to town.  Trying to clean cobwebs, ceiling fans, under beds and all those out of sight-out-of-mind areas was just not on my radar until it had to be.  I'm not going lie, I really look forward to vacuuming now.
I rarely ever vacuumed our stairs and now I do it all the time.  I can easily reach the corners of the room.  I don't have to get on my hands and knees to dust the baseboards.  This vacuum makes cleaning my whole house from bottom to top so much easier.
The Cons-
Re-attaching the Canister Is Tricky
Popping the canister back on after I empty in the dirt out can be a little tricky.  I figured out that you have place it on at an angle and the press it back.  That was an initial frustration but now that I have it figured out, I haven't had any trouble putting it back on.
My hair still gets badly tangled in the main floor brush and I have to cut it out with scissors.  I've never owned a vacuum where this didn't occur.
I've been using this vacuum for months and those are the worst thing that I have to say about it.  Really.
My Verdict
If you are in the market for a new vacuum, defiantly research this one. Even though I'm frugal, I do believe in investing your money in products that get the job done.  As a woman who is a stay at home spouse, this product has improved the quality of my cleaning routine as well as helped speed it up.  The price ranges from $299-$349 based on what features you want.  If you have any product questions, please feel free to check out the Shark website.   Feel free to ask me about my experience in the comments section.
Product Details & Features for the SHARK

® ROTATOR® POWERED LIFT- AWAY® 

Shark® Rotator® Powered Lift-Away® ($299-$349) features include:
Rotator® power nozzle with motorized brush that deep cleans and reaches further under furniture than any other vacuum
Powerful LED headlights on the nozzle and handle to improve visibility under furniture or in dark, hard-to-see spaces
Fingertip Controls for easy transitions between hard floors, carpet and area rugs
Designed with a HEPA filter and Shark's Anti-Allergen Complete Seal Technology™ to capture and hold 99.99 percent of dust and allergens
Additional features include:

Hard Floor Genie™ bare floor attachment picks up large debris and fine dust in one easy step
Extra-long 30 foot power cord provides maximum range for cleaning large spaces
Specialized tools to offer versatility in cleaning include a premium pet power brush, upholstery tool, flexible crevice tool and canister caddy.
A big thank you to SHARK for giving me the vacuum to use in my own home.  As I stated before, all the the thoughts and opinions expressed about this vacuum are my own from my own experience.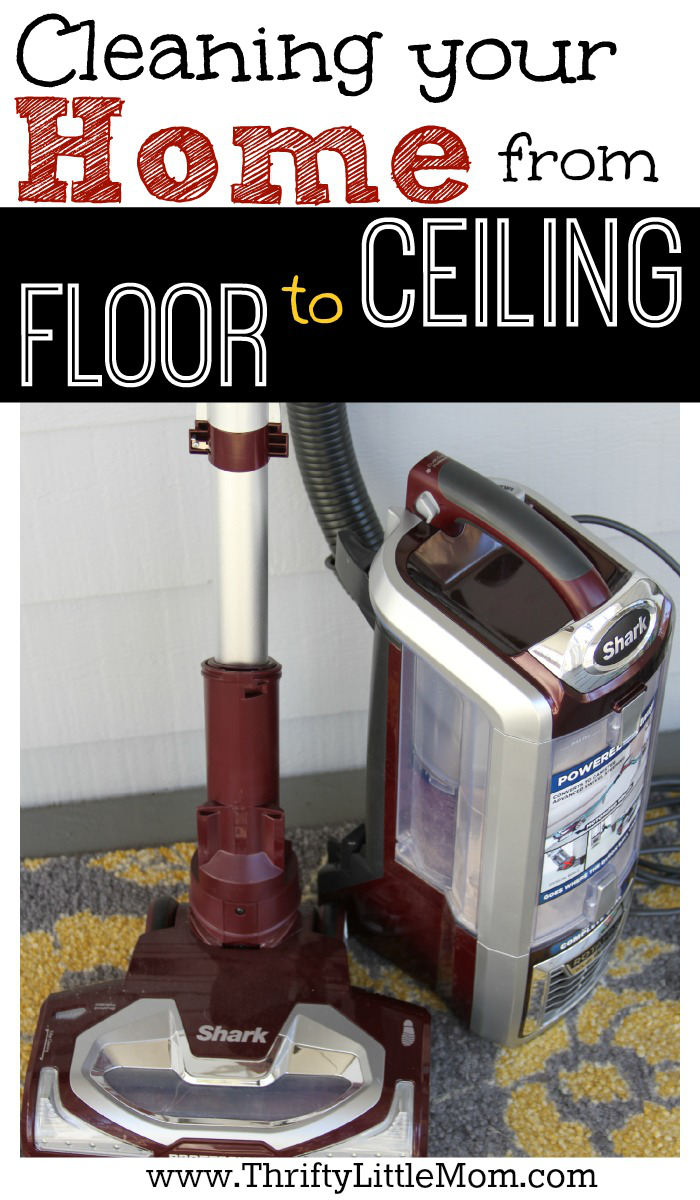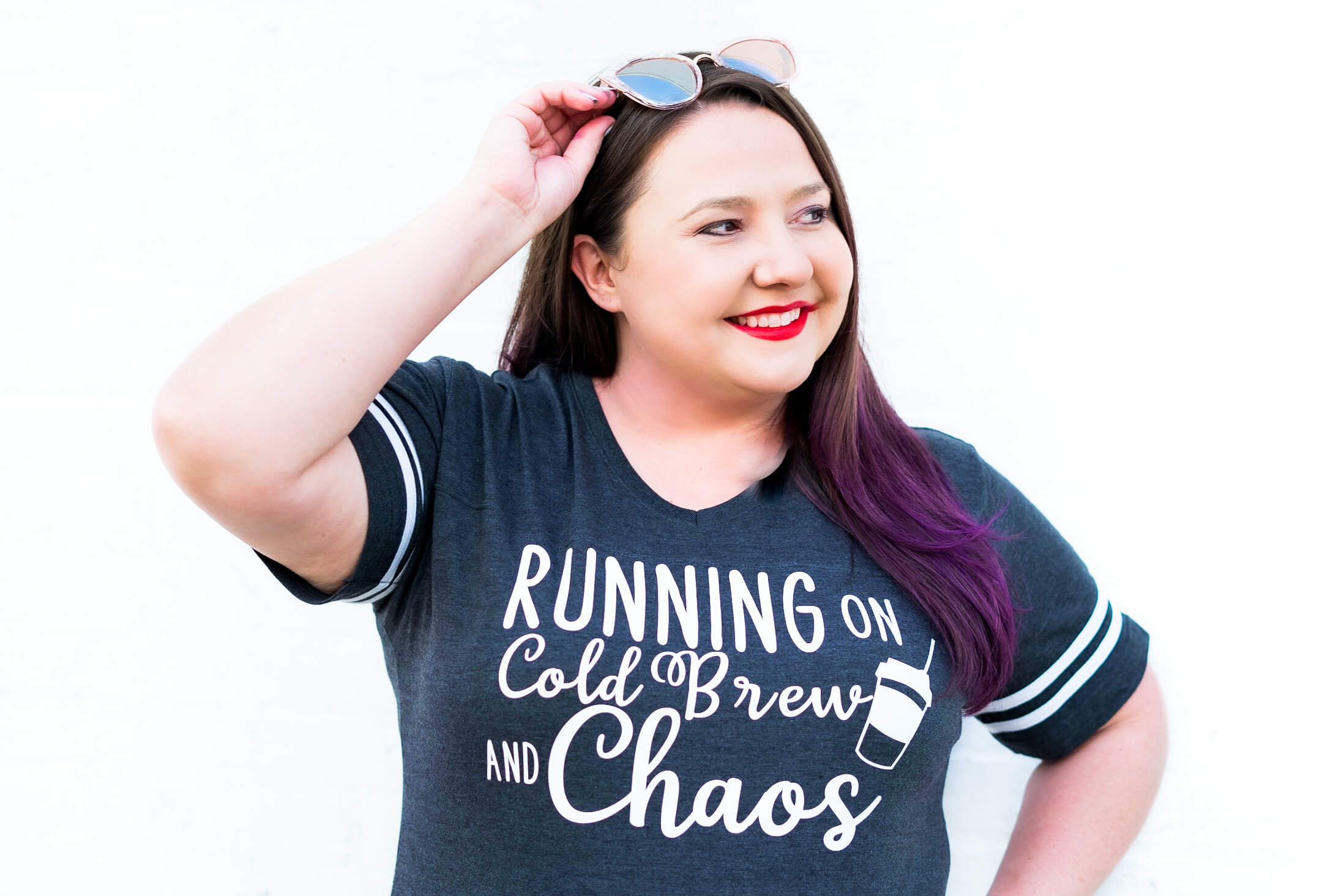 Kim Anderson is the organized chaos loving author behind the Thrifty Little Mom Blog.  She helps other people who thrive in organized chaos to stress less, remember more and feel in control of their time, money, and home. Kim is the author of: Live, Save, Spend, Repeat: The Life You Want with the Money You Have. She's been featured on Time.com, Money.com, Good Housekeeping, Women's Day, and more!