A Deliciously Easy Take on King Cake
This post contains affiliate links. As an Amazon Associate, I earn from qualifying purchases. I also earn from qualifying purchases made with other brands and programs. See my
privacy policy.
Special thanks to my Louisiana lovin' friend Rhonda for putting together this tasty looking guest post on how to make a deliciously easy take on king cake!
I remember my first Mardi Gras away from Louisiana years ago, I was so excited to see bunKing Cakes in the grocery store that I bought one and couldn't wait to serve it to my family! SUCH disappointment!!! It was dry bread with a little frosting on top! Nothing at all like what I was used to 'back home', but the cost of shipping a King Cake was pricier than the cost of the cake so that was not a thrifty option!
I decided, instead, to make a version of something I grew up eating. We called it 'monkey bread' (I'm not sure how it got its name), but it tasted more like caramel & cinnamon cake.
I added some frosting and colored sugar on top, hid the baby and voila!  My semi-homemade King Cake was served!
Ingredients:
1 Can of Biscuits
1 large or 2 small Apples
¾ stick of Butter
2 Tbsp Cinnamon Sugar
1/3 Cup of Pecans, chopped
¼ Cup Brown Sugar
½ Cup Powdered Sugar
2Tbs orange juice, melted butter or just water
Directions: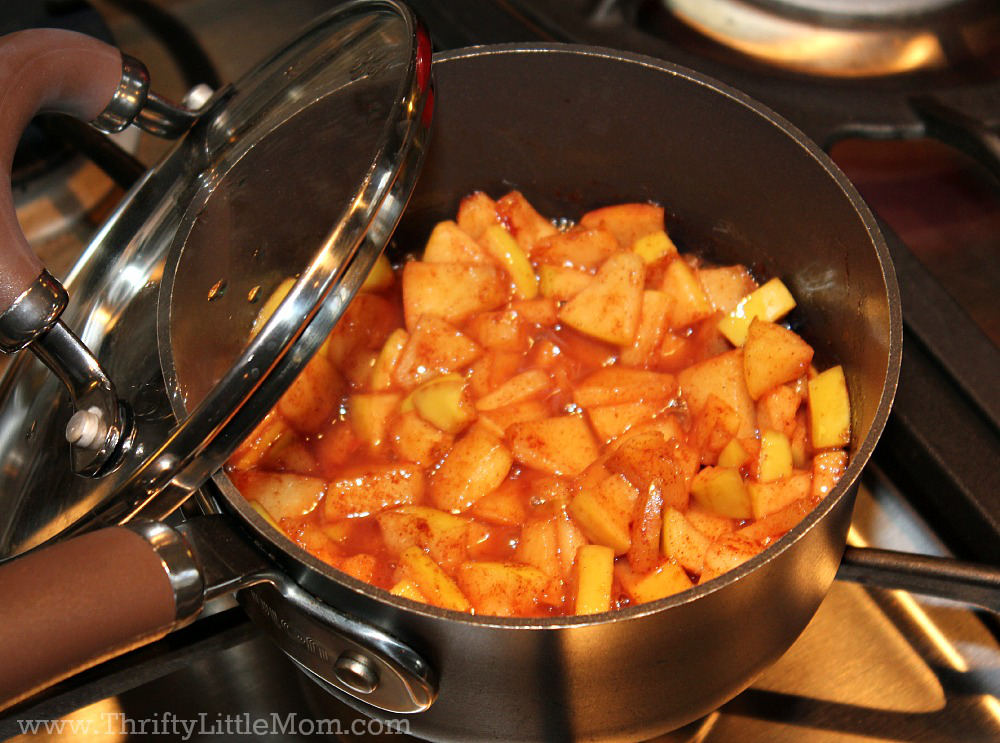 Preheat your oven to 375∘ F. Chop the apples and put them in a small saucepan with the butter, 1 T cinnamon sugar, the pecans and the brown sugar. Cover and allow the ingredients to come to a soft boil on medium heat stirring occasionally until the apples are tender but not soft.
Butter your bundt pan and set aside.  Remove the biscuits from the pack and cut them into quarters.
Once the apple mixture has been at the soft boil stage for about 10 minutes, spoon half onto the bottom of the bundt pan.  Place your quartered biscuit pieces on top of the apple/pecan mixture, pressing down slightly. Sprinkle the remaining cinnamon sugar over the biscuits and, finally, pour the remaining sauce over the biscuits and bake for 10 minutes.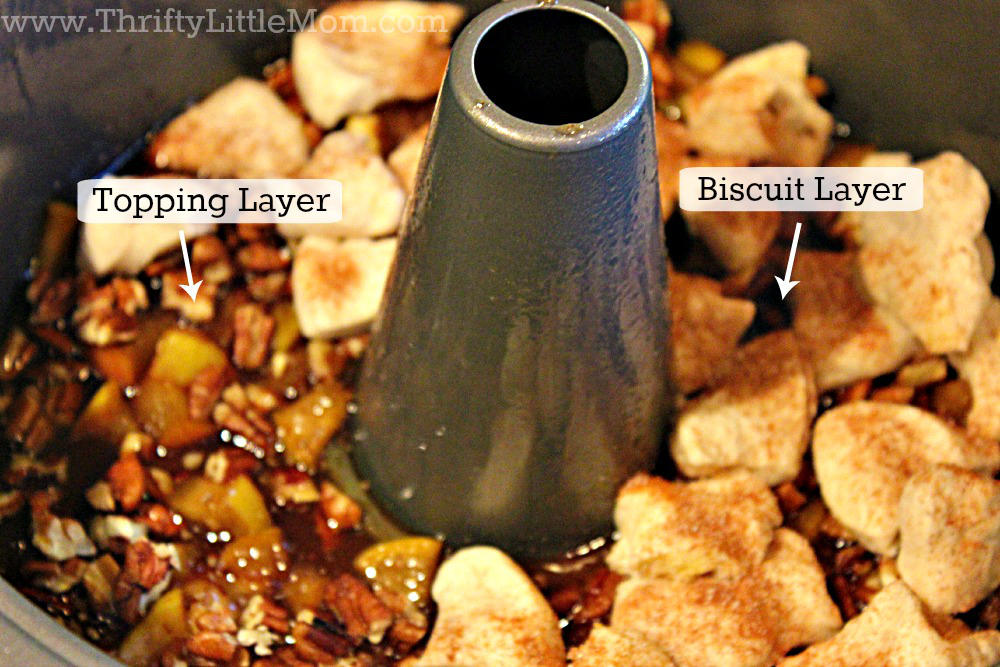 To make the frosting that you drizzle on top of the cooled cake, mix powdered sugar with your choice of liquid to a slightly pourable consistency.
Allow cake to cool for about 15 minutes. Invert onto a serving dish. Decorate the cake by drizzling the frosting on top then sprinkling green, purple & yellow colored sugar if desired.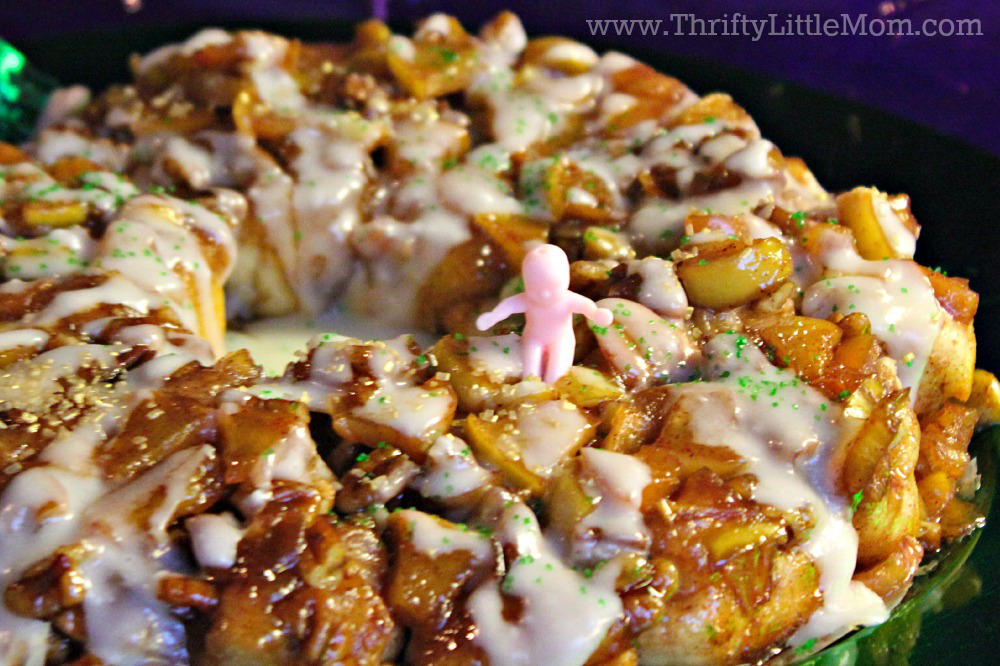 In case you didn't know this about the popular Fat Tuesday dessert: King Cake is served on King's Day or the twelfth night after Christmas (January 6th) signifying the epiphany/ the wise men bringing gifts to the Christ child.
If you have a piece of King Cake with the baby in it, you  are queen/king of the evening and you have to throw the next Mardi Gras party or buy/make the next King Cake.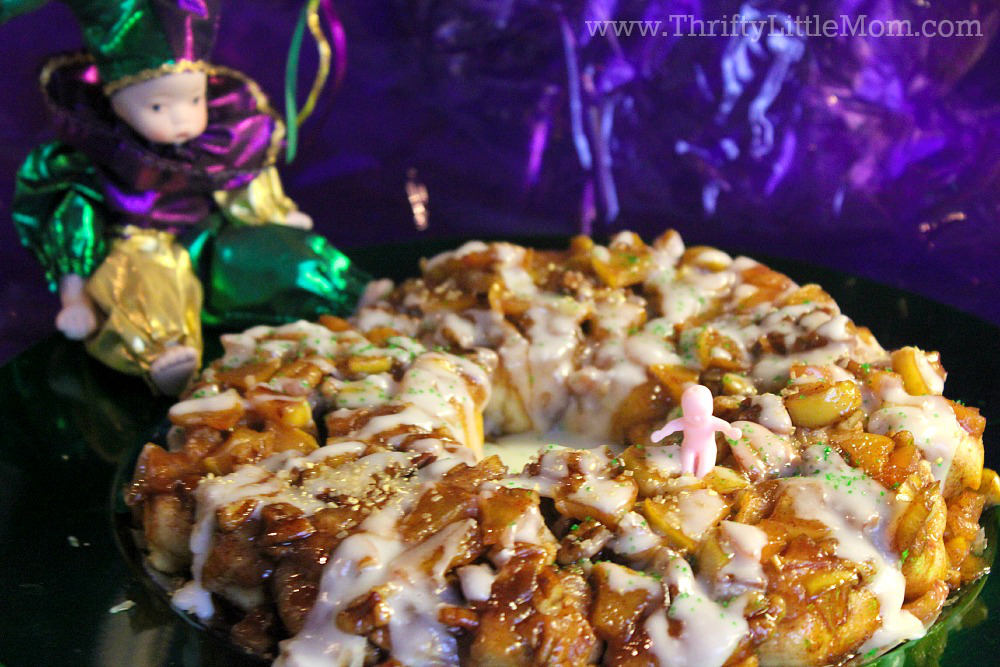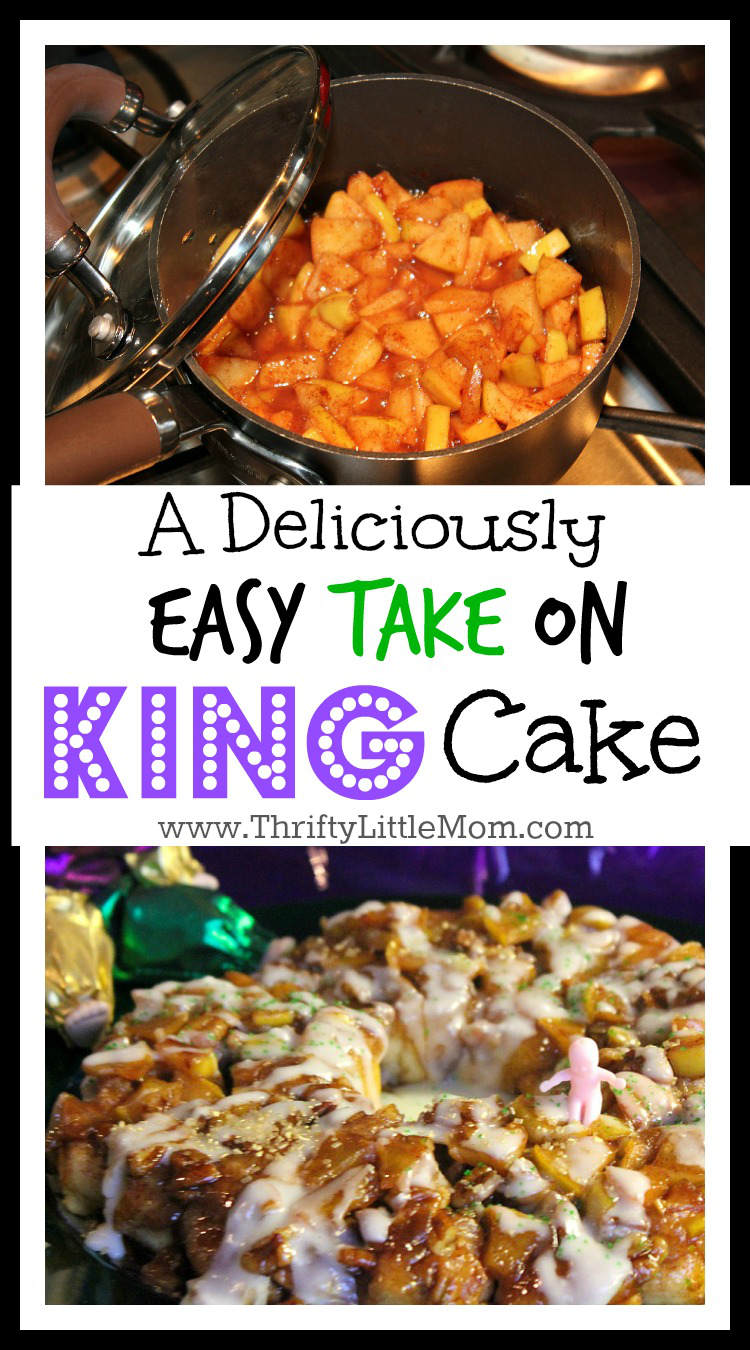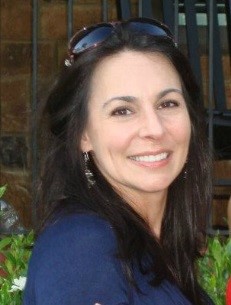 I'm Rhonda!  My abbreviated bio includes being a grateful wife to my wonderful husband and blessed mother to my three terrific girls! In addition to that, I am obsessed with saving money every chance I get, but apparently I have expensive taste for everything including food, fashion, decorating, etc.  I know…those two don't usually get along together too well! Hopefully I will prove to you how you too can save money without sacrificing style as you read my entries periodically here on Thrifty Little Mom's blog.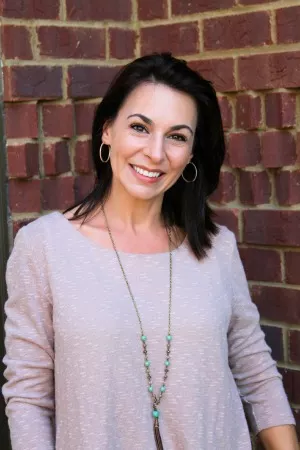 Rhonda is the owner of My Symphony Seasonings, LLC located in Georgia. She has a passion for good food, health & entertaining which was the perfect combination for creating My Symphony Seasonings, a company that encourages you to cook and eat whole foods, close to nature by providing original recipe blends of organic herbs & spices, free of fillers and artificial preservatives to add flavor, richness and health benefits to your dishes!