The Cash Envelope Budgeting System For Couples
This post contains affiliate links. As an Amazon Associate, I earn from qualifying purchases. I also earn from qualifying purchases made with other brands and programs. See my
privacy policy.
This post contains Amazon Affiliate Links.  If you click the link and purchase something, I make a small commission that keeps this blog up and running.  For more information you can view our Privacy Policy here.
Maybe you've read about the envelope system and you think it's a great idea.  You've talked to your spouse and they want to get on board.  Let's face it- there is a big difference between dropping a envelope system in your purse and getting one to fit in the back pocket of your trousers.  Here are some tips for making the envelope system work for couples.  I've also included my short Youtube video showing you step by step how I quickly and easily start an envelope based budget tweaking as needed for your own unique situation.  Here's how to get started with the cash envelope system for couples.
Build Your Budget Together
Envelope systems are an easy way to keep spending under control, but the first step is deciding how much money belongs in each envelope.  To decide this, you have to see how much cash is coming in verses how much cash is going out.
Here a is free printable budgeting sheet.  There are two different forms.  One is for people who get paid weekly, the other is for people who get paid twice a month.
If you have an irregular income I highly recommend that you read Kalyn Brookes post from Creative Savings Blog titled How to Budget on Irregular Income.
Sit down and divide your income up between all the categories that apply to you.  There are blanks for things that are specific to your household that you can add.  Then decide which of these categories needs to be an envelope.  For example, around our house we made envelopes for:
Groceries
Allowance
Cleaning Supplies/Hygiene
Baby Supplies
Pet Supplies
Eating Out
We would budget for utilities but we wouldn't need a cash envelope for that because those are auto-paid each month from our checking or debit card. The envelopes should be created for things that you can easily overspend on from month to month.
Create Your Envelopes
Here is the video that shows you how I make, divide and load my own envelope system.  You can use an accordion file like the one in the video or even paper envelopes.  Mine costs around $1 to make.
Dave Ramsey also has one you can purchase if you wanna be fancy (Amazon Affiliate-). Deluxe Executive Envelope System (Dave Ramsey's Financial Peace University)

SpendVelope Envelope Budget System (Amazon Affiliate)
Accept Your Wallet Space
Let's face it, unless your husband carries a backpack or murse, he's gonna have a hard time with 9 compartment envelope system.  Our system was fairly easy because I do most of the shopping and spending and the only real categories my husband needed on a daily basis were allowance, gas and/or eating out money.  His wallet has two divisions already in it.  Therefore, we just limited his categories to those. For convenience he used his debit card for gas.
Create A Safe Place For Shared Envelopes
There may be categories in your cash budget that you just don't want or need to carry around all the time.  In those situations, consider investing in a fire proof safe for your home and keep your envelopes stashed.  That way you both have access to the stash when home improvement or car repair projects arise.  Just remember to re-fill your envelopes in these places every time you need to.
Gather Your Envelopes For Budget Night
On budget night, grab all your envelopes and go through and see where each one is at.  Figure out if there is currently enough budget in that budgeted category based on what you have left at the end of the month in your envelope.
If your envelope is empty or you "borrowed" from another category, consider increasing the budget for that envelope and decreasing what you budget for in another area to be sure you can cover your expenses.  Plan out your new budgets, fill your envelopes and go through another month, tweaking as you go until you have a solid system down.
This system actually helped me and my husband pay off $93,000 in debt in just under 2 years.  If you are serious about bossing your money around this is a great place to start.  After a year of doing this system we moved onto an electronic app based system.  Everyone has to start somewhere and this might be the right system for you and your spouse.
What's the toughest part of budgeting for your family?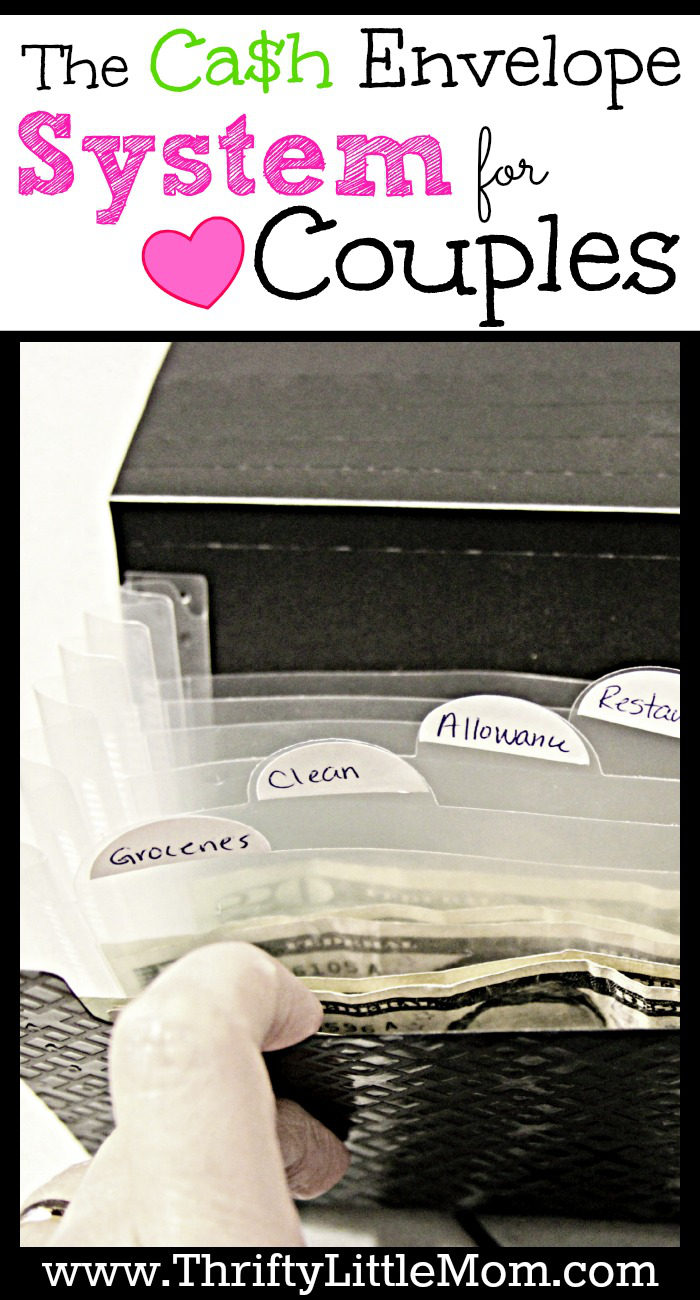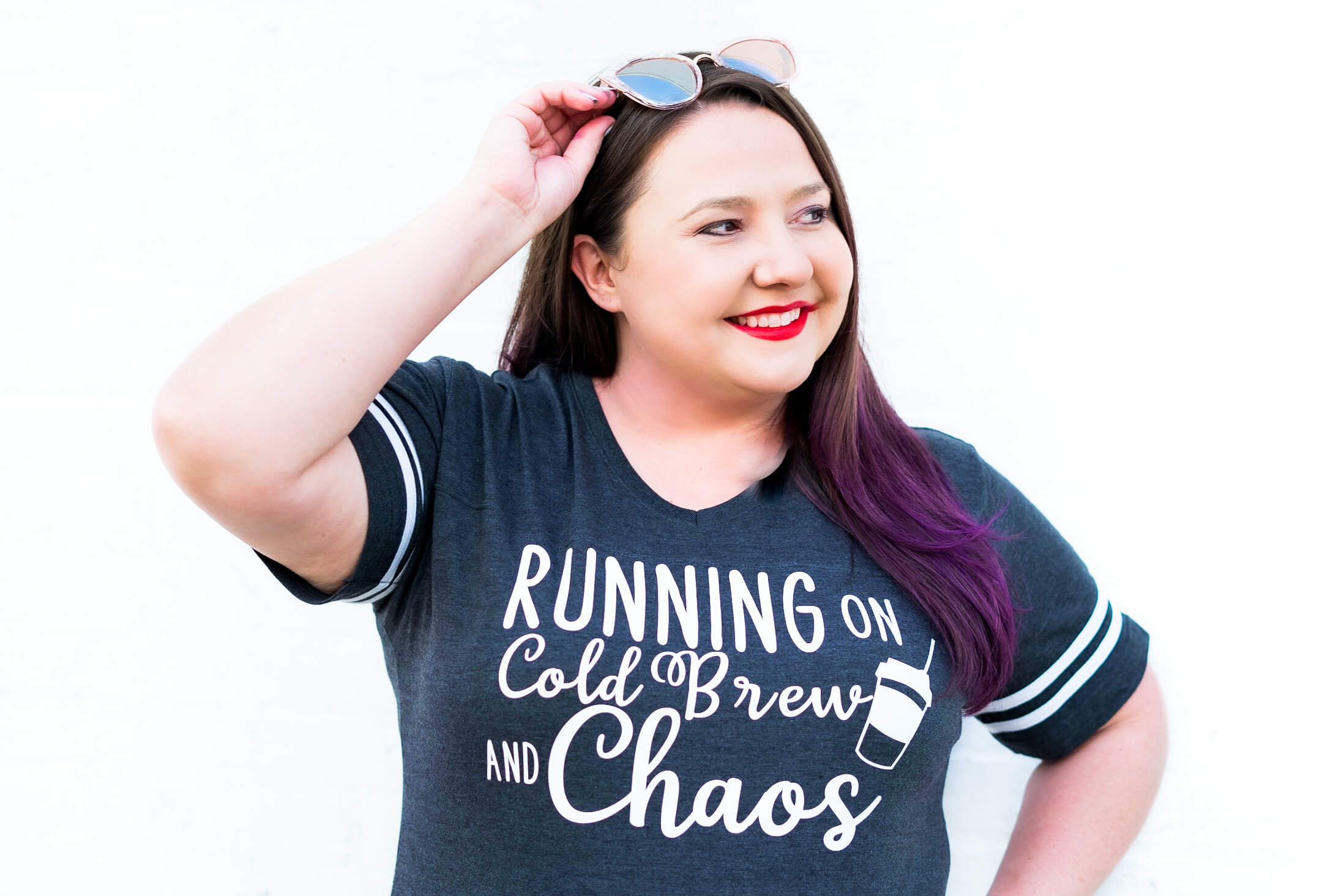 Kim Anderson is the organized chaos loving author behind the Thrifty Little Mom Blog.  She helps other people who thrive in organized chaos to stress less, remember more and feel in control of their time, money, and home. Kim is the author of: Live, Save, Spend, Repeat: The Life You Want with the Money You Have. She's been featured on Time.com, Money.com, Good Housekeeping, Women's Day, and more!