Useable Teacher Appreciation Gifts
This post contains affiliate links. As an Amazon Associate, I earn from qualifying purchases. I also earn from qualifying purchases made with other brands and programs. See my
privacy policy.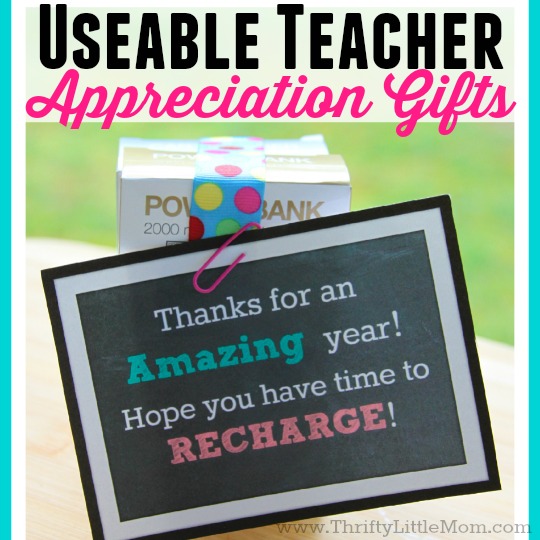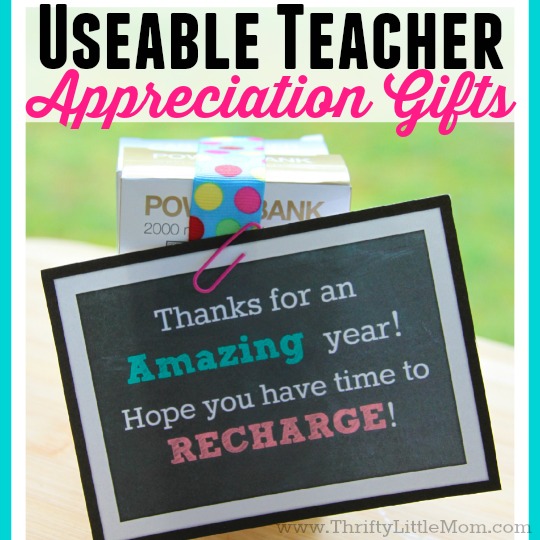 Do you ever struggle to come up with a good gift for your kid's teachers that are useable, thoughtful and frugal?  At the end of this school year I decided to try and think outside the Starbucks gift card and Sharpie filled cup for my son's teacher appreciation gifts.
I was on the hunt for something they could really use.  At the same, I wanted to find a gift that was frugal.  On my latest adventure to Target, I was excited to discovered that they have these simple electronic charging accessories for only $5 each.
I loved the USB car charger and the power bank portable battery so I got each teacher, one of each.  These gifts are great to put in your car during summer road trips and the power bank is perfect for a purse.
There have been many times when my phone or tablet battery was low and I could have used devices like these to help me out in a pinch.
The power bank is rechargeable so after you use it to re-charge one device, you can plug it in, power it up again and take it with you over and over.  It's the gift that keeps on giving or…charging…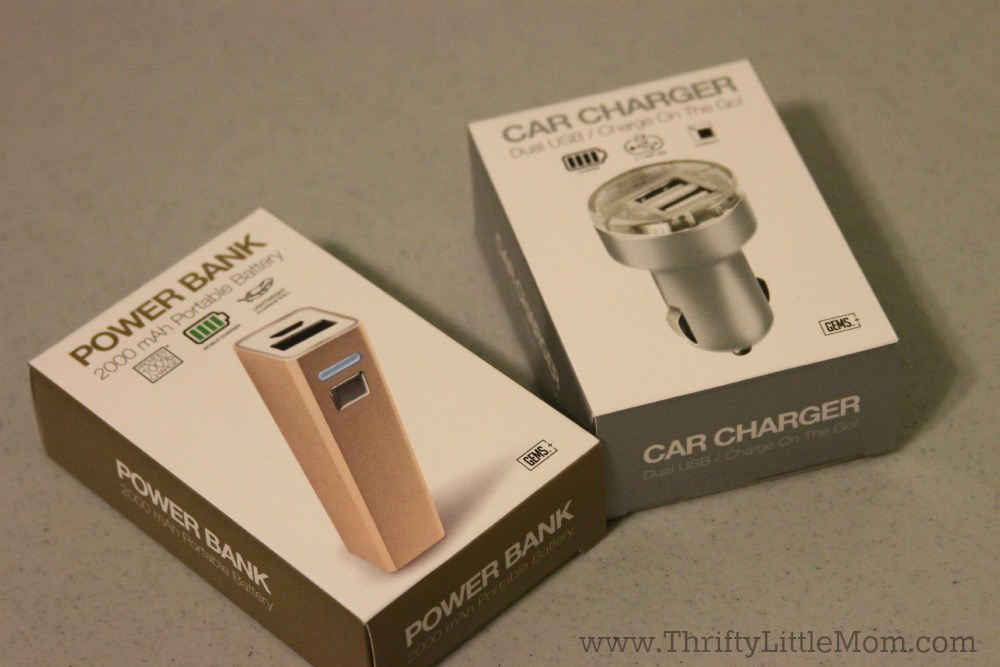 Supplies:
Step 1:
I simply stacked the boxes on top of each other and secured them together with ribbon.
Step 2:
Print the Free Printable Note.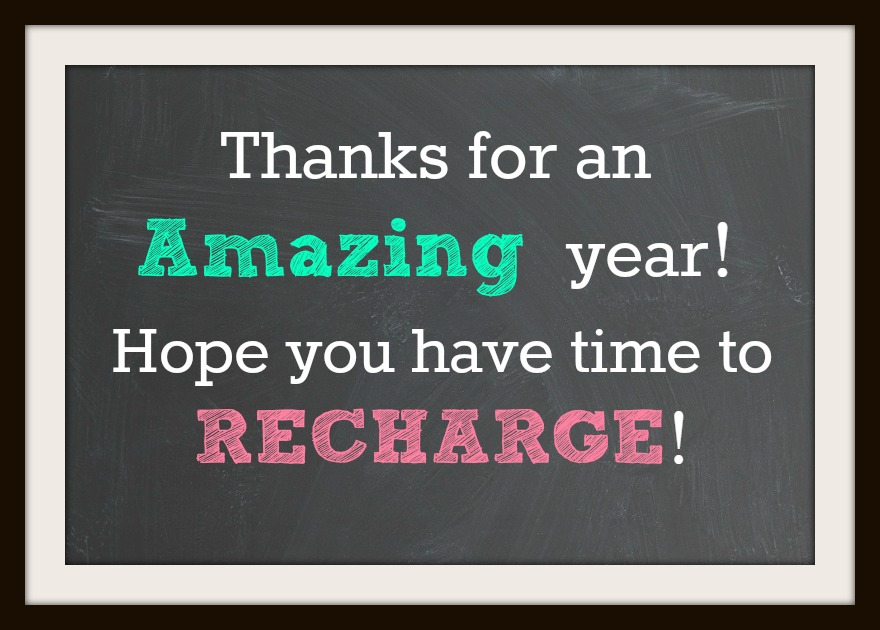 Step 3:
Cut it out
Step 4:
Attach to the boxes.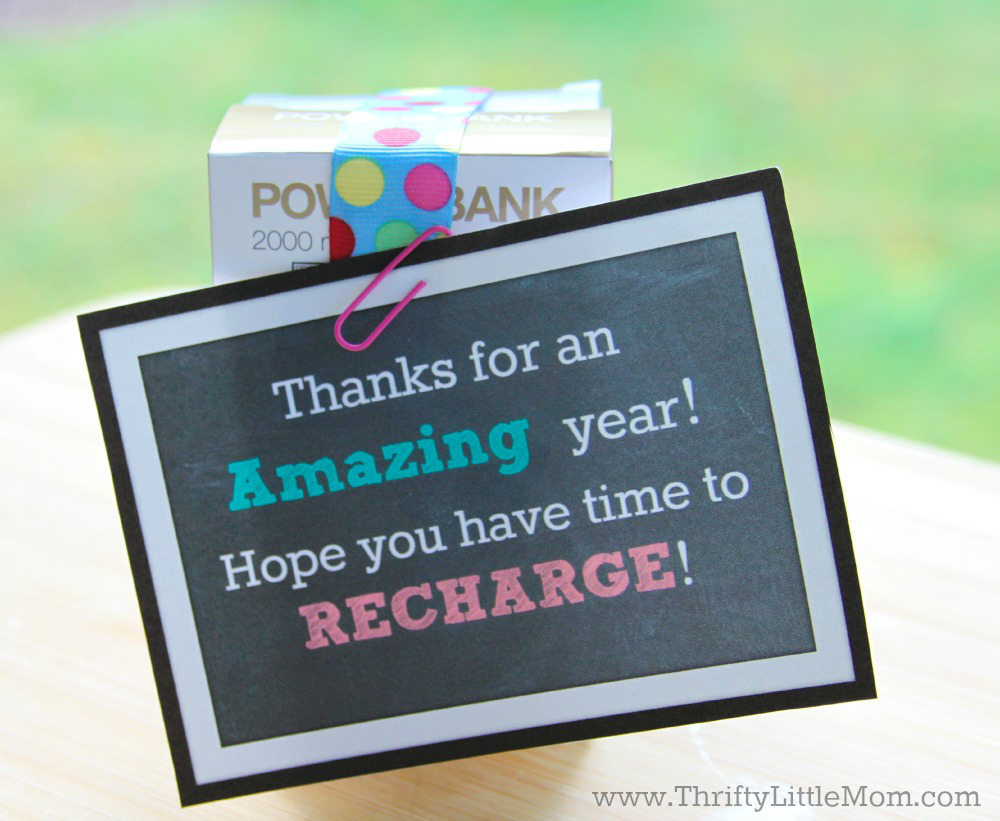 If you are looking for another $5 -$10, usable gift, consider purchasing a Snapware bowl that they can store food in at home or carry their lunch in!  I've also created a cut little themed printable that fits on these bowls just right.  I found my at Target for around $5.00.
Supplies:
Snapware Pyrex Glass Bowl (Mine came from Target from the food storage section)
Tape
White Card Stock Paper
Printer
Scissors
Step 1:
Print out the label.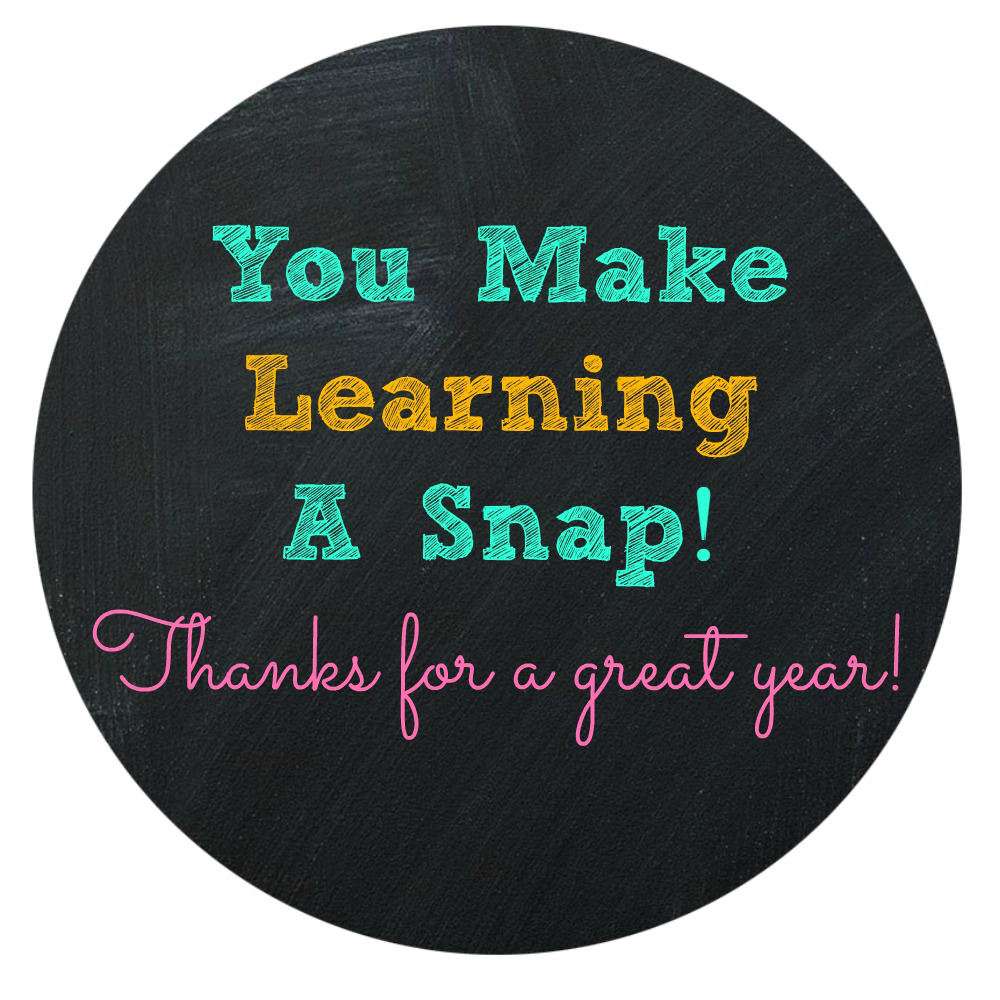 Step 2:
Cut out the circle.
Step 3:
Attach to the top of the dish!
This was a picture of the gift I gave the teachers at Valentine's Day.  I made the printable above to match the end of school year theme!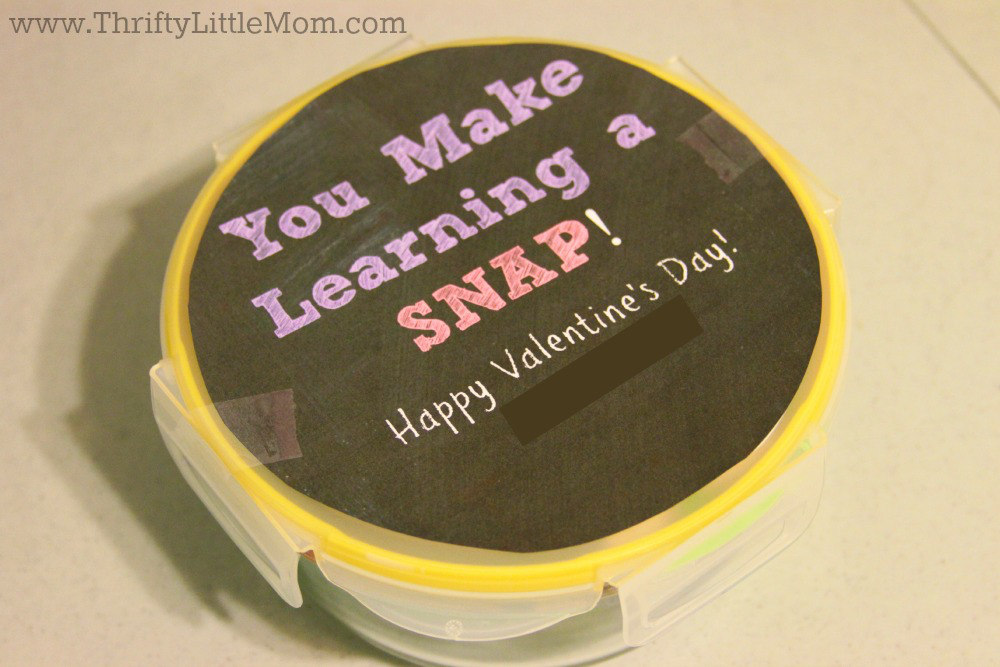 I hope that these fun, frugal ideas have given you some inspiration for simple gifts with great impact.
 What kinds of practical gifts do you give to others often?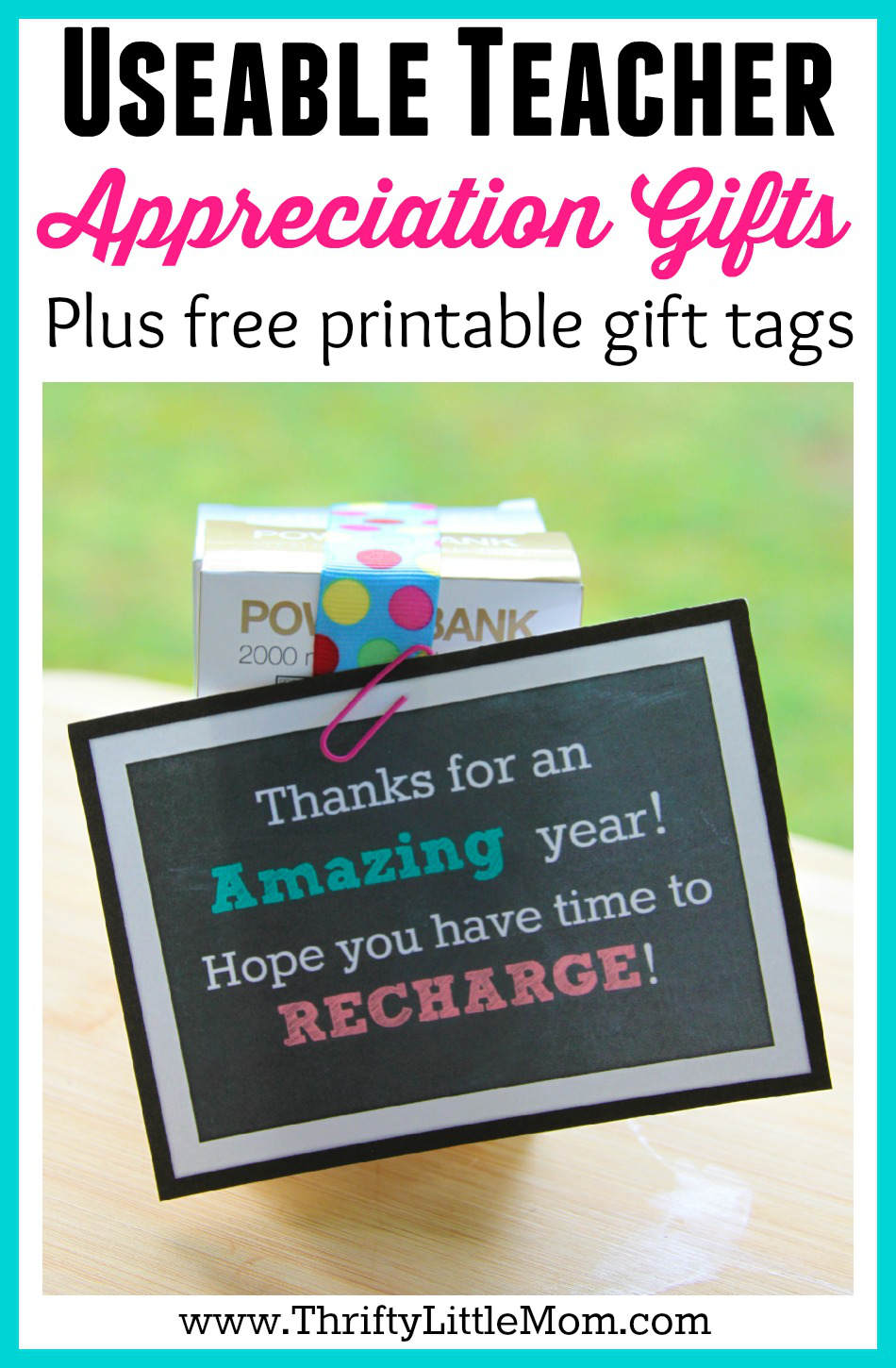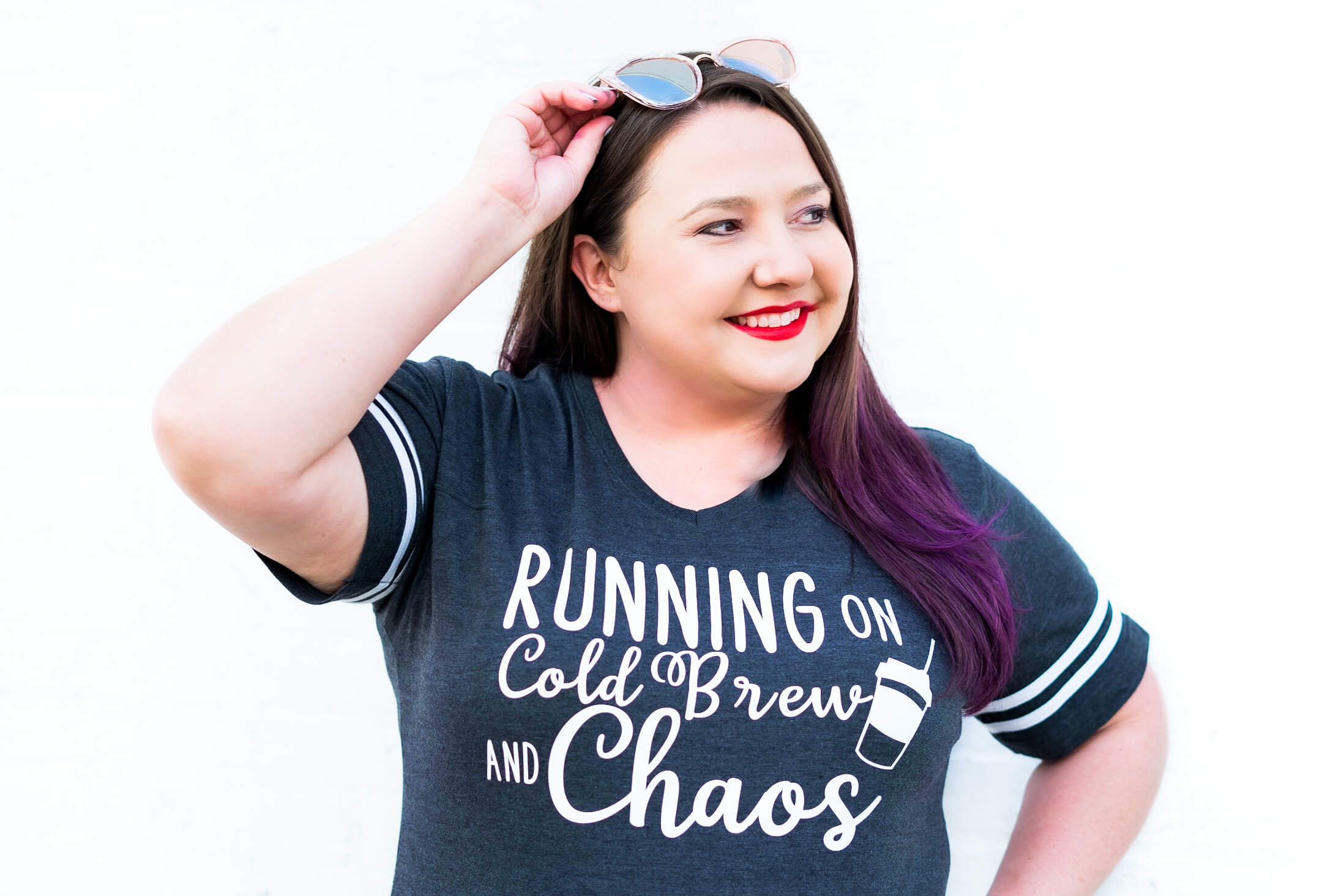 Kim Anderson is the organized chaos loving author behind the Thrifty Little Mom Blog.  She helps other people who thrive in organized chaos to stress less, remember more and feel in control of their time, money, and home. Kim is the author of: Live, Save, Spend, Repeat: The Life You Want with the Money You Have. She's been featured on Time.com, Money.com, Good Housekeeping, Women's Day, and more!