The No Interest Transfer Mistake
This post contains affiliate links. As an Amazon Associate, I earn from qualifying purchases. I also earn from qualifying purchases made with other brands and programs. See my
privacy policy.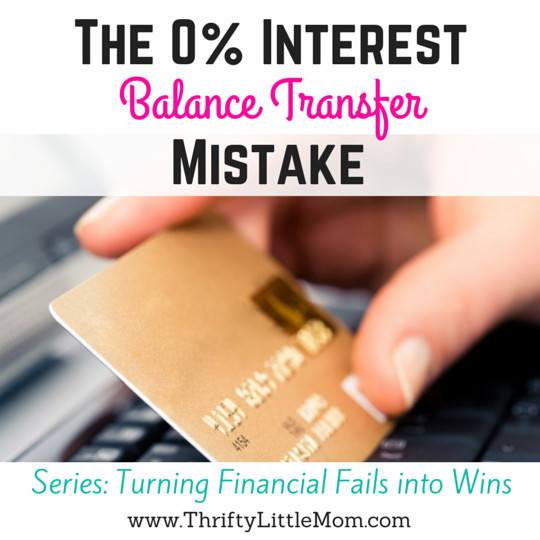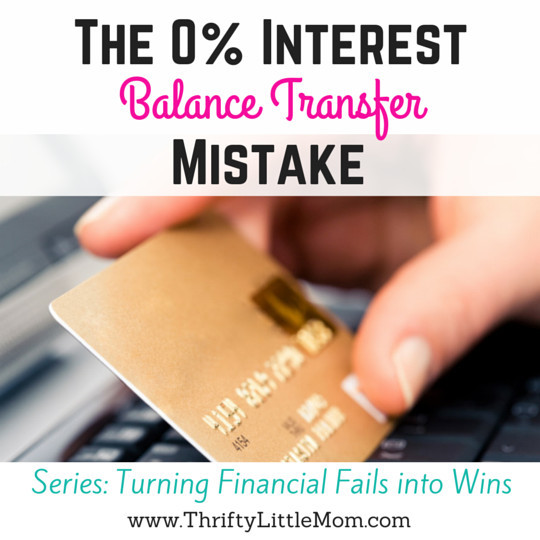 I'm a self-proclaimed money nerd who runs a personal finance blog dedicated to sharing my successes (and failures!) with others so we can learn from each other. You would think that I would be immune to major money fails. You would be wrong! We've been on this crazy money journey for over 5 years now and we've learned so much, but we earned that knowledge through good old fashioned screw ups.
About four years ago, early in our financial journey, we stopped using credit. We hadn't used credit in months and were so proud of ourselves. We got an offer to transfer a balance to a card with 0% interest for a year. Such a great opportunity, right? Sigh. We took the bait… hook, line and sinker. We were so sure that we would never use that card.
We used the card. I can't even remember for what. I can distinctly remember conversations between us where we would say, "Well, it's 0% interest, it's the same thing as cash. We won't have to pay interest on it". It would be another 2 years before we cut up the cards for good (and made a fairly cool mosaic art piece out of them to remind us of that day). In the end, we didn't save money with this "genius" plan. We ended up adding to our credit card debt amount.
Here's what we learned from this experience:
Mathematically, the decision to open an account with this card and transfer the balance made sense.
Saving money isn't mathematics. Its human behavior. It may look great on paper, but achieving the results in real life requires you to be dedicated to that result 24/7. That's an incredibly difficult thing to do.
As soon as we had a 0% card with an available balance, it changed our mindset to "it's the same as cash! We don't have to pay interest on it!"
Most 0% offers have a balance transfer fee of 3-5%. For an example, an $8,000 balance would add an additional $400 to their debt just to transfer to the new card
The 0% offer has an expiration date. It usually expires between 6 months and a year. Just enough time for you to feel like you have a chance to pay it off, but not enough time to make it likely that you'll pay it off.
What would we do different if we could do it over?
We would keep the original debt, and dedicate ourselves to paying off that debt in 6 months. I could have paid off $1,333 per month to the credit card (a crazy hustle, I know… but theoretically as possible as me paying off the card with the balance transfer). If I succeeded, I would only have paid $292 in interest for those 6 months. If I failed, I would have been closer to my goals than I was when I opened the new card and added to my debt.
I would have taken Dave Ramsey's Financial Peace University and worked through it as I went. I would have realized that the people who created that 0% interest rate "deal" were doing it to make money, not out of kindness. I would have realized that I'm not smarter than a Fortune 500 company that invests heavily in knowing how to market to (and profit from) people like me.
At the end of the day, take your financial fails and learn from them. Don't hide from them, accept them. Your financial journey will be a long one. You'll get progressively better every year, but you'll still make mistakes. The key to transforming your finances is determine what your goal is, and to take small steps towards that goal every day. In the last five years, we completely transformed our finances, I quit my job and found a way to replace my income by working from home, we reduced our spending by over $23,000 in a year and we're on our way to financial freedom. It won't happen overnight, but it will happen.
Special thanks to Rosemarie Groner from The Busy Budgeter for writing this guest post!

Rosemarie Groner is a formerly stressed, overworked and exhausted mom who loves blogging almost as much as she loves brownies. She writes at The Busy Budgeter about how she used the free Ultimate Money Saving Workbook to reduce their spending enough to be able to quit her job, stay home with her kids and then found way to make up her salary at home. She's still working on the cure for exhaustion.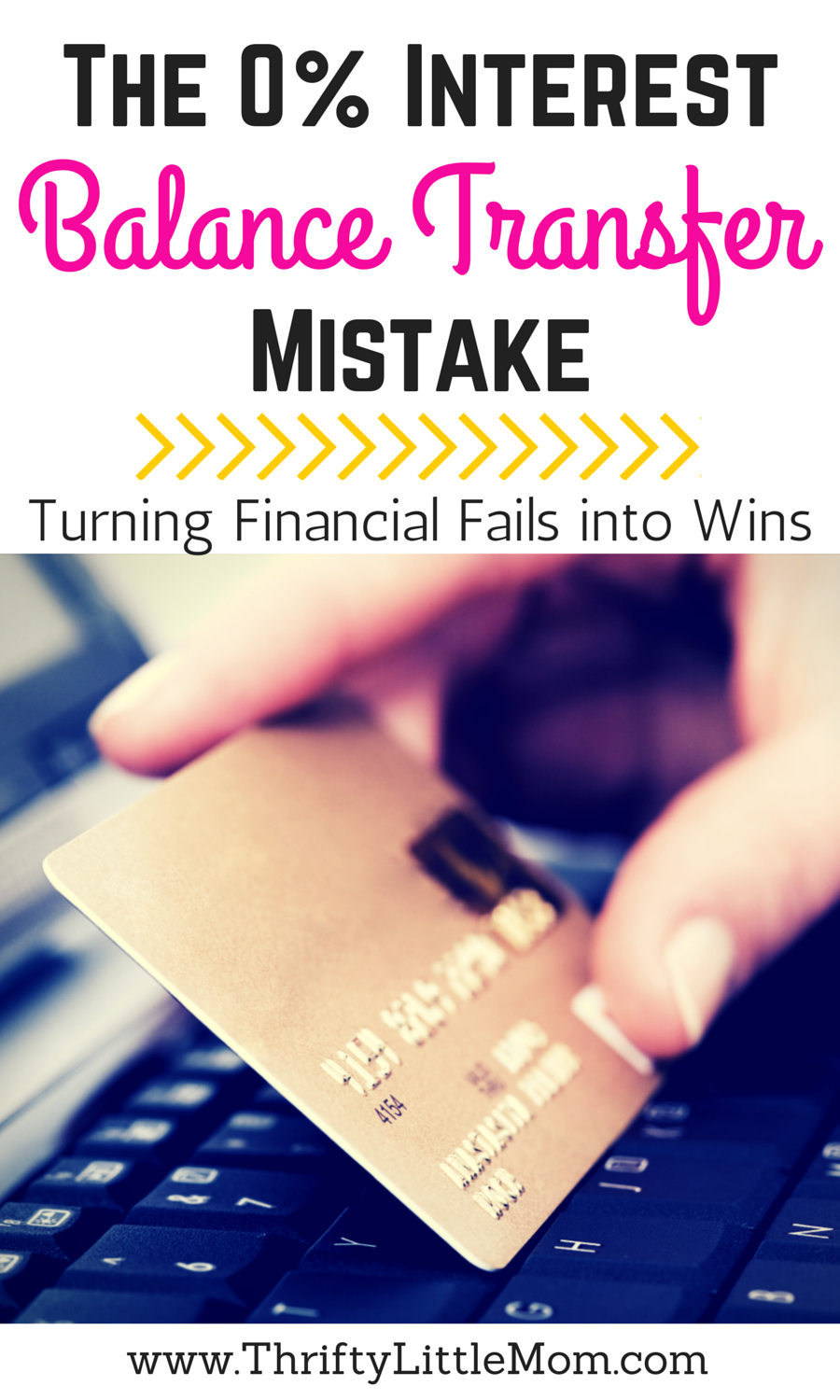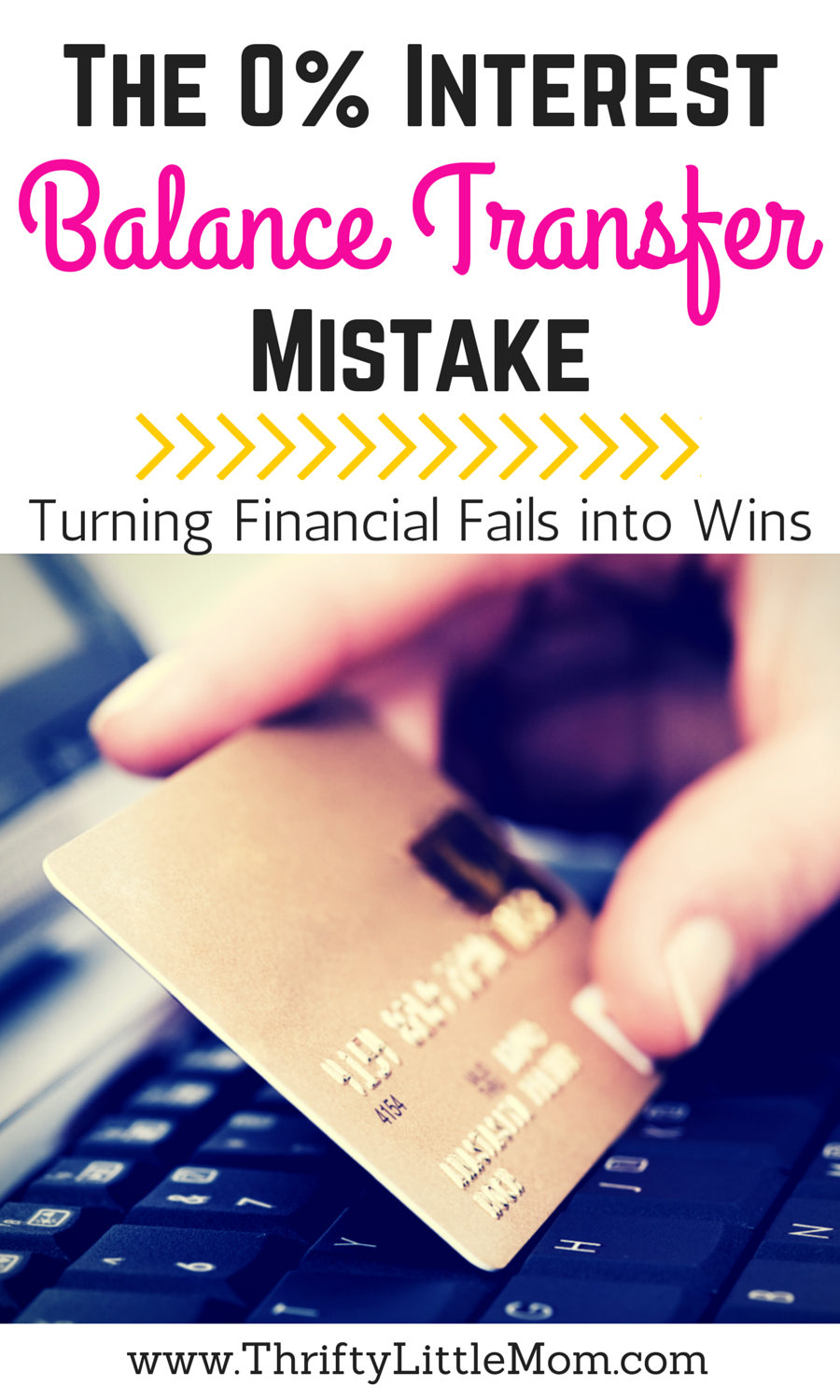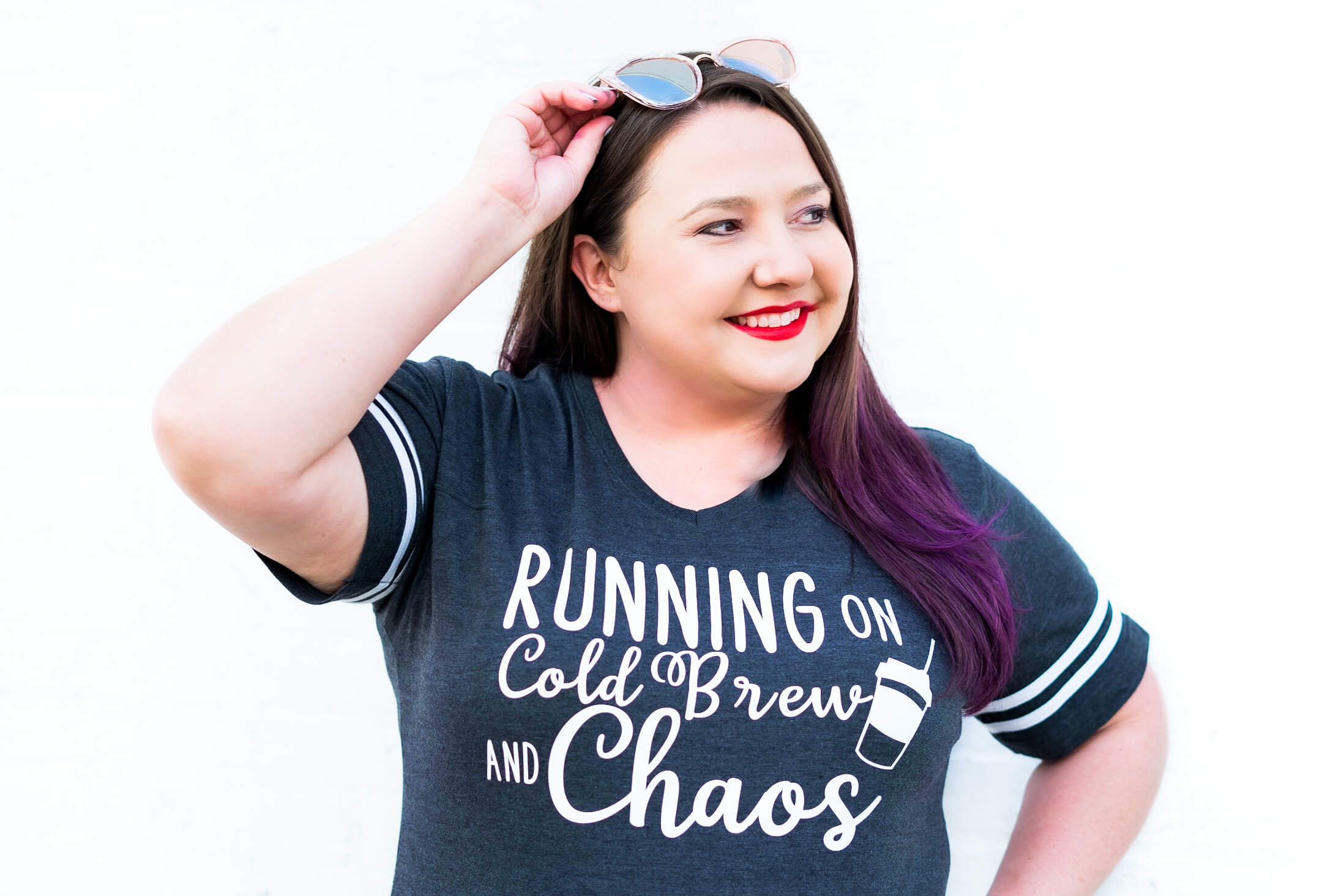 Kim Anderson is the organized chaos loving author behind the Thrifty Little Mom Blog.  She helps other people who thrive in organized chaos to stress less, remember more and feel in control of their time, money, and home. Kim is the author of: Live, Save, Spend, Repeat: The Life You Want with the Money You Have. She's been featured on Time.com, Money.com, Good Housekeeping, Women's Day, and more!