Enjoying a Cruise with a Toddler on Board
This post contains affiliate links. As an Amazon Associate, I earn from qualifying purchases. I also earn from qualifying purchases made with other brands and programs. See my
privacy policy.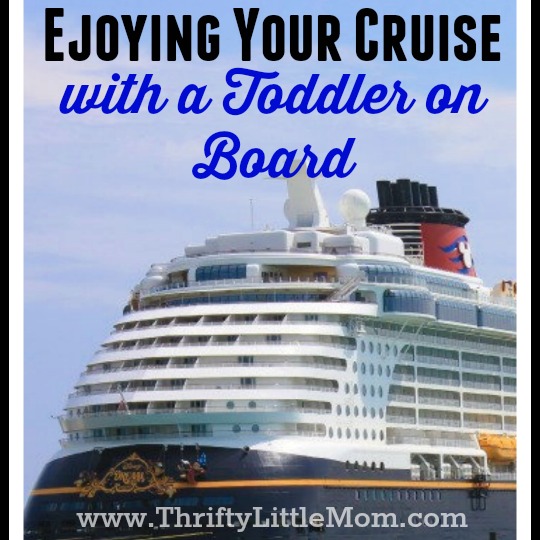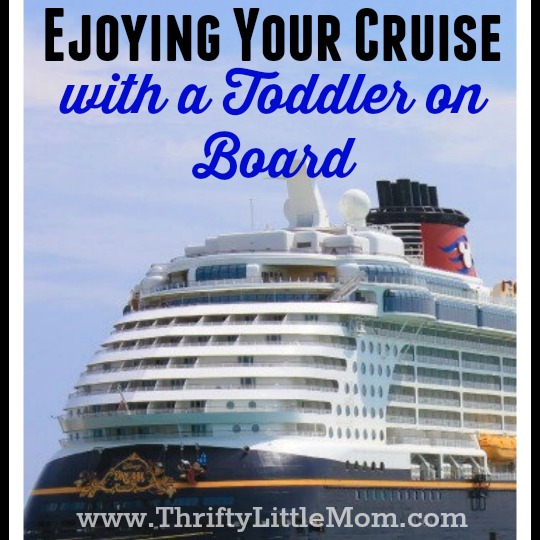 Aruba, Jamaica, ooohhh I wanna take…a toddler on a cruise?! Absolutely! With most households consisting of blended families and children of varying ages, it's the one vacation that offers a little bit of everything for everyone. Today, I'm passing along my best tips, along with my travel agent friend, April's (magicalvacationsbyme.com), so you too can enjoy vacationing with little ones! Now every ship is different so if I mention something that you want to take advantage of double check availability and costs with your chosen cruise line.  We hope this post gives you great tips on how to enjoy a cruise with a toddler on board.
Reservations & Possible Additional Fees: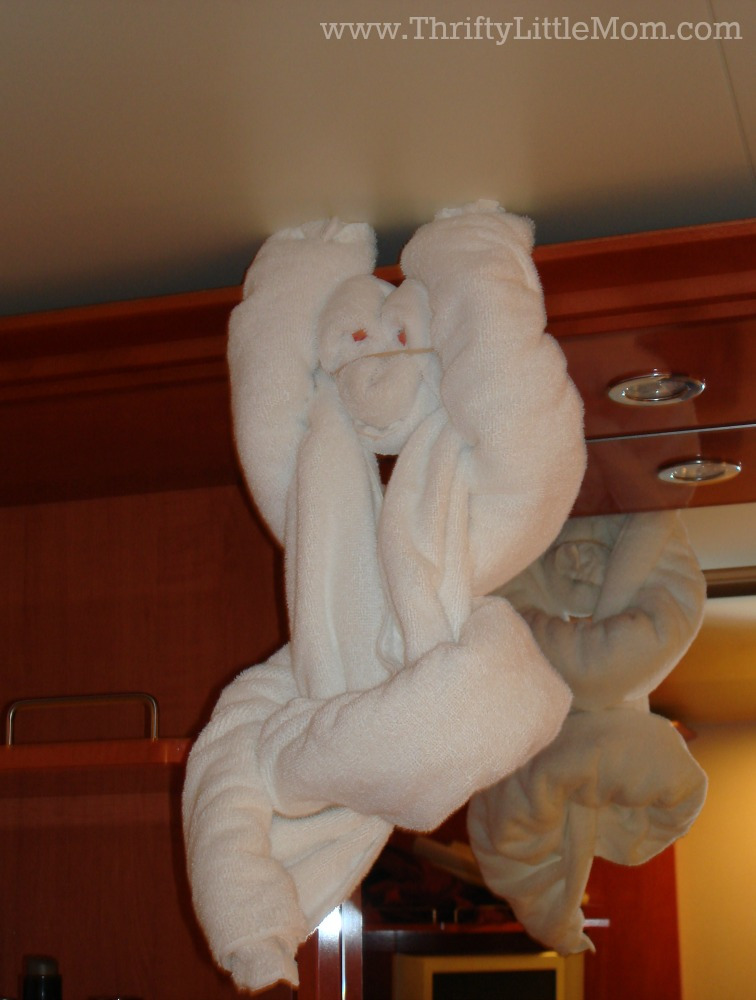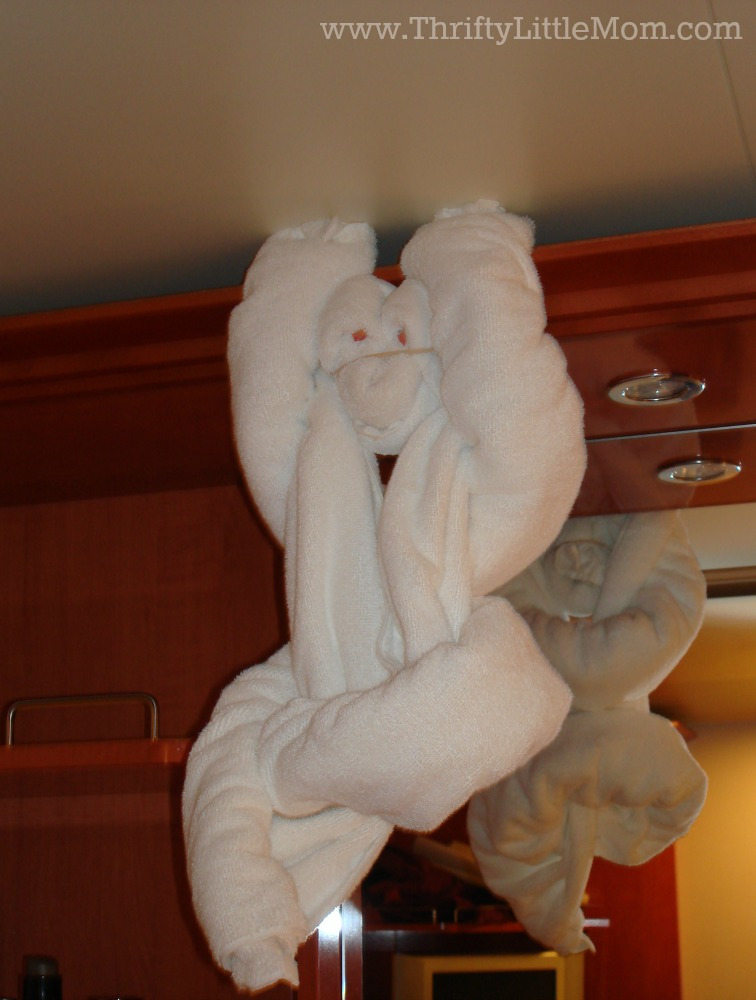 When you book your room make all of your dining and childcare reservations as soon as it's allowed! You don't want to wait until you get on the ship only to find out that they are booked. Every cruise line is different, but here are some reasons why you may need to make reservations keeping in mind that they might require an additional fee so check before booking.
Family Dinner- Let's say you want to have family dinner, but still want to enjoy the meal time with your spouse and/or older children. Some cruise lines will bring the little one's food out first then a camp counselor will come and whisk them off to a fun filled evening brimming with activities just for them!
Date Night- I know this is a family vacation, but that doesn't mean that you and your spouse can't have a date night! As a matter of fact you DEFINITELY SHOULD! Bring your children to the buffet for dinner (they often offer more child friendly food selections than the dining room anyway), then bring them to the kids club and go enjoy one of the many speciality restaurants by yourselves!
Room Service- Have you had an exhausting day out on excursions with no naptime for the little one? Order Room Service, often it's free and everyone will be able to enjoy their meal in your own room's relaxing atmosphere.
Sharing a Table- When you are reserving your dinner hour, keep nap and bedtimes in mind and understand that in the Dining Room you most likely will be sharing a table with other dining companions. Also, ask if there are theme nights so you can go prepared if your family enjoys participating in such event.
Spa Day- Did you know that you can still enjoy the spa amenities even if you don't want to spend money on spa treatments? For about $25 you can enjoy the individual whirlpool tubs, eucalyptus steam room, ocean view sauna, heated ceramic loungers (bring your kindle) along with their plush robes and more all in a serene, aromatherapy induced environment! Some ships also offer coed facilities perfect for your date night!!!
Kids Club: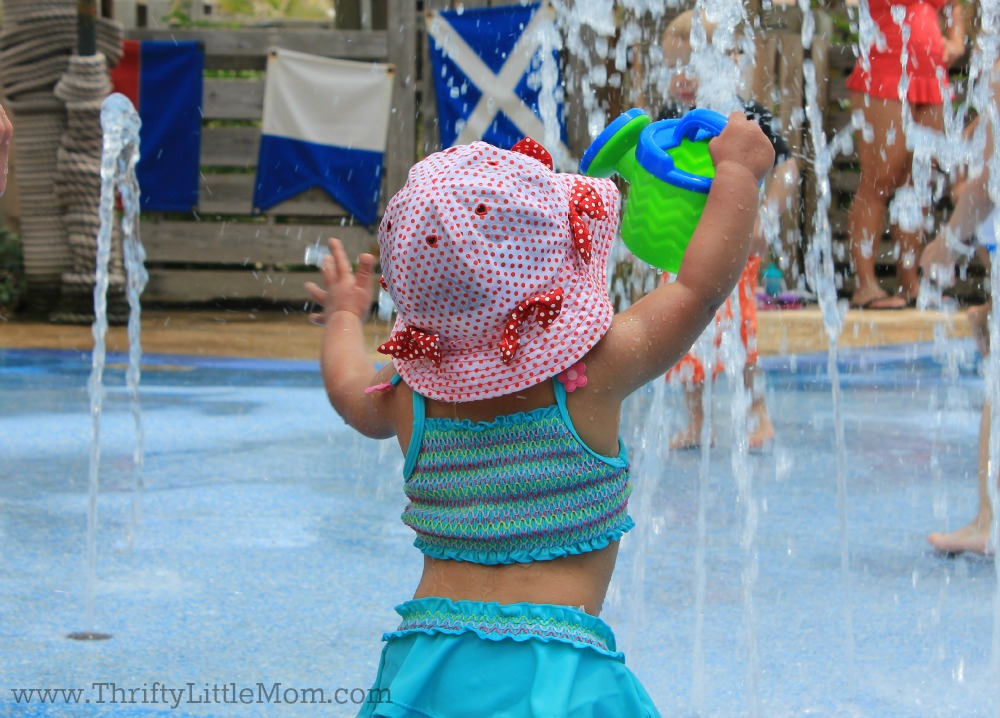 Take advantage of the Kids Club! Most kids LOVE being with kids their own age while doing activities geared just for them (so no Mommy guilt allowed)! The youngest age allowed for most clubs is 6 months, but some won't allow anyone younger than 12 months. Again every ship is different so if I mention something that you want to take advantage of double check availability and costs with your chosen cruise line.
As soon as you book your vacation start talking up the kids clubs! On one vacation I had a teenager, a pre-teen and a toddler. The pre-teen kept telling me that she WAS NOT going to the kids club. Well…when we got there, she loved it so much we had to instil a curfew so her parents could get some sleep!
Show your kids YouTube videos to get them familiar with the ship and excited about their activities.
Every cruise line has some sort of beeper/pager system just in case they need to get in touch with you, just remember to have the beeper on you at all times.
Get familiar with the Kids Club hours as they are subject to change whether you are 'at sea' or 'in port'. Most club hours are 7am-10pm free of charge.
Aside from Kid Club hours, some cruise lines offer in port and late-night baby-sitting for about $6/hour. (Most ships do not offer in-room/private babysitting services.)
As soon as you get on the ship, visit the Kids Club for Open House. The staff is so friendly and enthusiastic and the playrooms are so vibrant, your kids will be bugging you to go.
A Room with a View: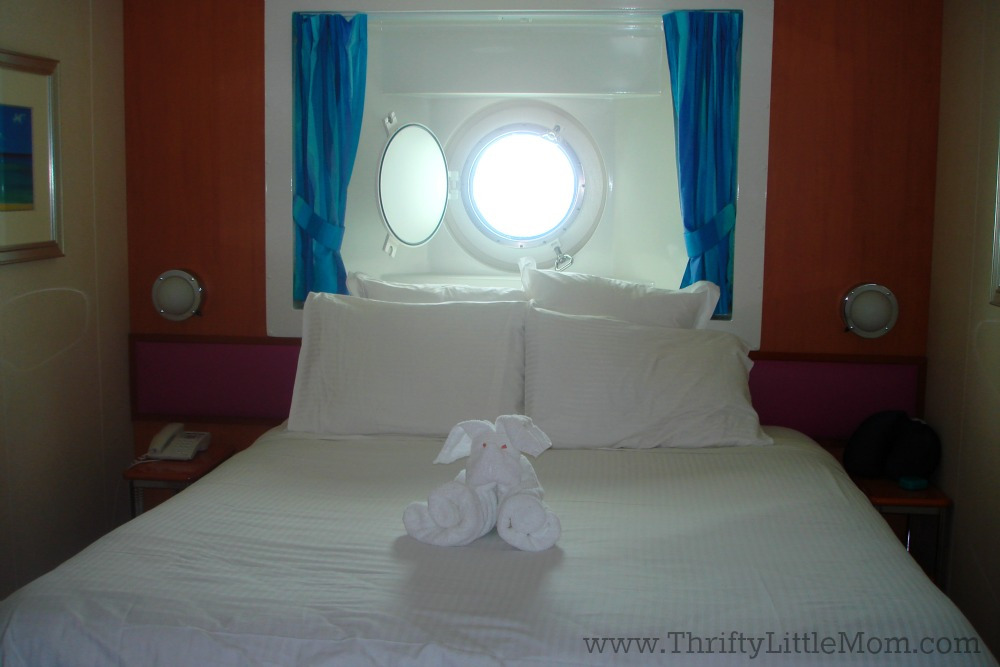 Is a room with a balcony out of your budget? Check back with the cruise line a few weeks before you set sail. Often times you can upgrade your previously booked room for a lot less that originally quoted! The best thing about a room with a balcony is you can enjoy a good book (check out the ship's library) or conversation with your spouse while your little one naps!
Most ships will provide a crib if you need one, but it must be reserved in advance when you book the cruise. I suggest you pack your own fitted sheet to cover the mattress pad.
The bathrooms are small and with little ones you will have a lot of toiletries so my best space-saving tip for cruises is to bring an over the door shoe organizer to house them all! Put your razor and first aid items in the top row out of their reach with things that they are allowed to play with like combs, diapers, etc. in the bottom row.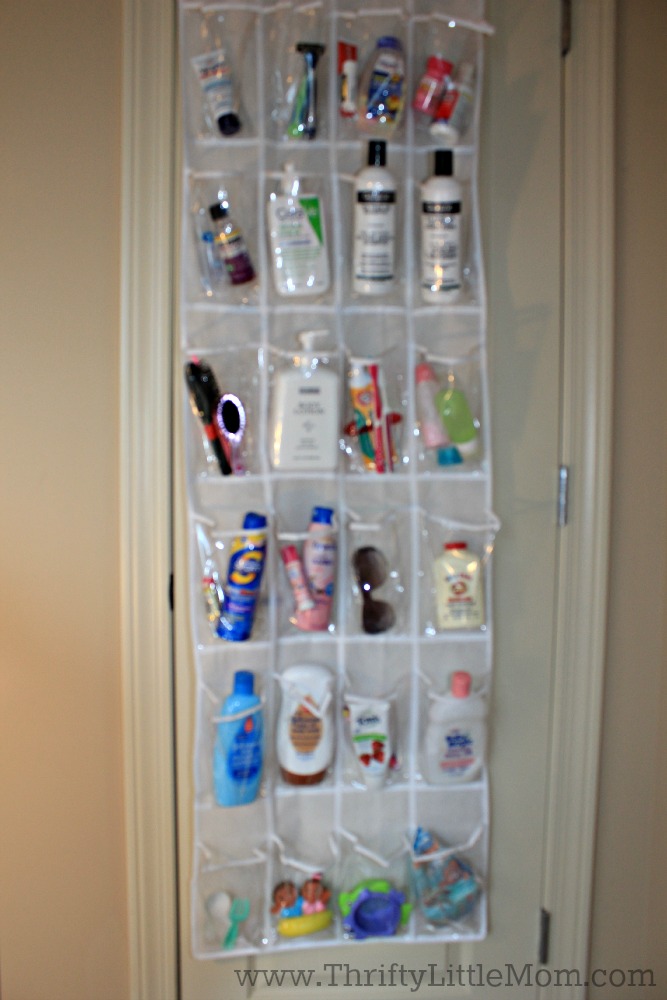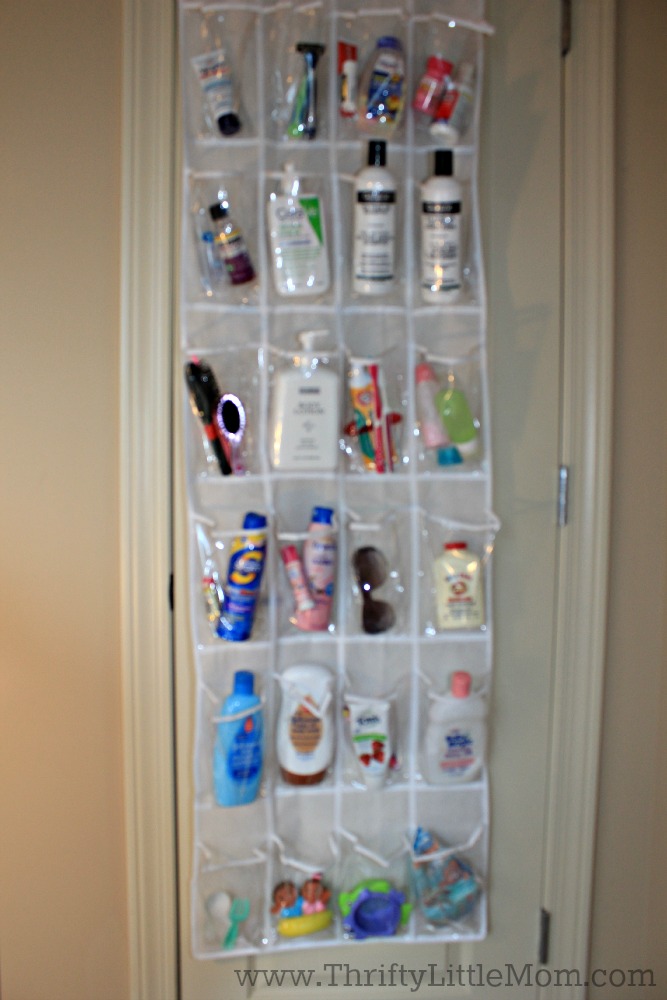 I always keep the bottom drawer of our room for baby toys, puzzles, books, blankies, loveys, etc. That way they know where to find their entertainment when you are getting ready for the day. This helps minimize the "No's" as much as possible in your room.
Excursions: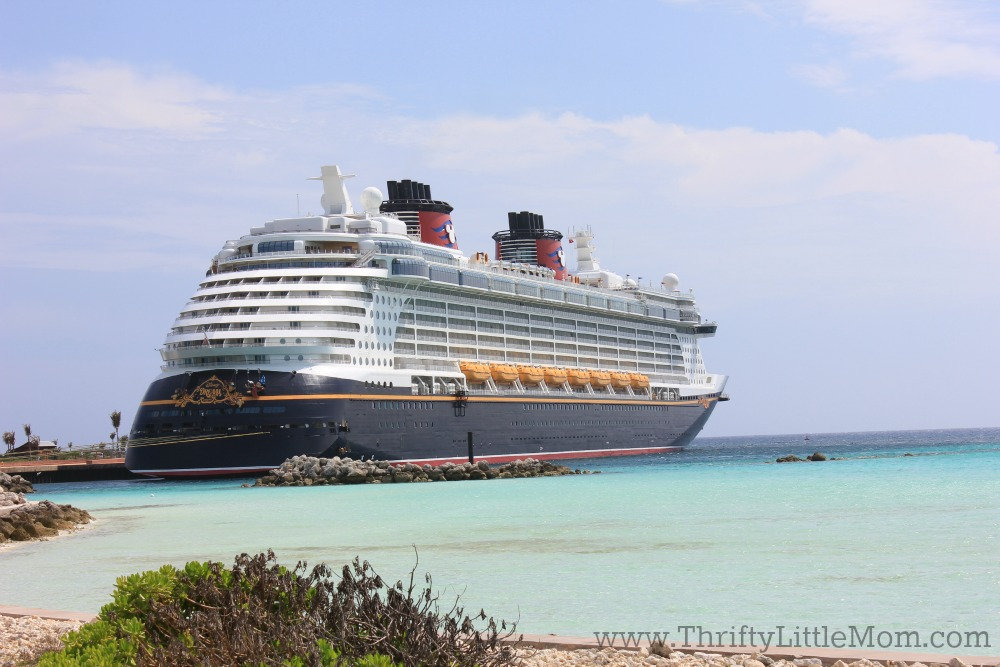 Before you book- I want you to know ahead of time that if you book an excursion early and you have to cancel the cruise for any reason, most often the excursions are not refundable-EVEN if you purchase trip insurance!
Did you know?  You can book your own excursions with the same venders that the cruise line uses and save a lot of money! Just make sure they are reputable and read all reviews because you do want to have a pleasant, safe experience and get back on the boat on time!
The most important thing to remember is to relax and enjoy yourself! Don't feel like your whole family has to be together 24/7! Moms, No 'Mommy Guilt' allowed! Your children will love getting to know kids their own ages and doing activities tailored just for them, your husband may hit every karaoke event listed in the daily newsletter (been there) and you may just get that serene spa day I told you about earlier! See, everyone's happy! So book that cruise and make sure you print out my FREE packing checklist I've included with tried & true side notes that you don't want to miss!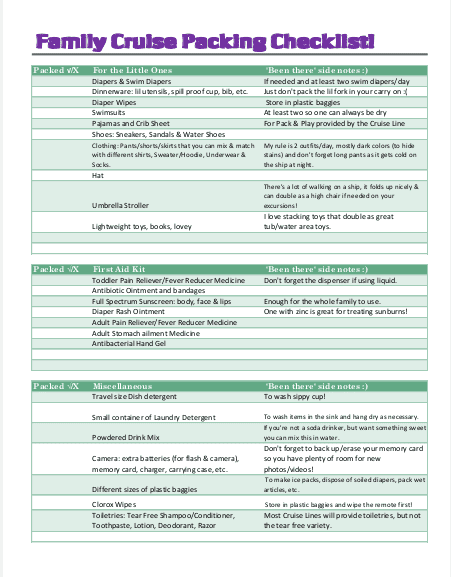 Bon Voyage!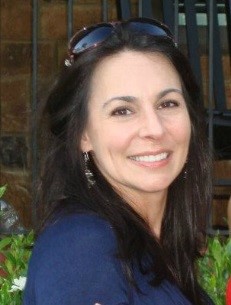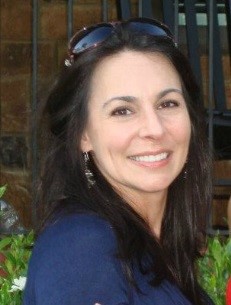 Special thanks to Rhonda writing this guest post as well as travel specialist, April O'Rourke for contributing tips. Be sure to follow her Facebook page for periodic vacation specials-Magical Vacations by April or you her a call if you are interesting in booking a vacation.  Rhonda recommends her.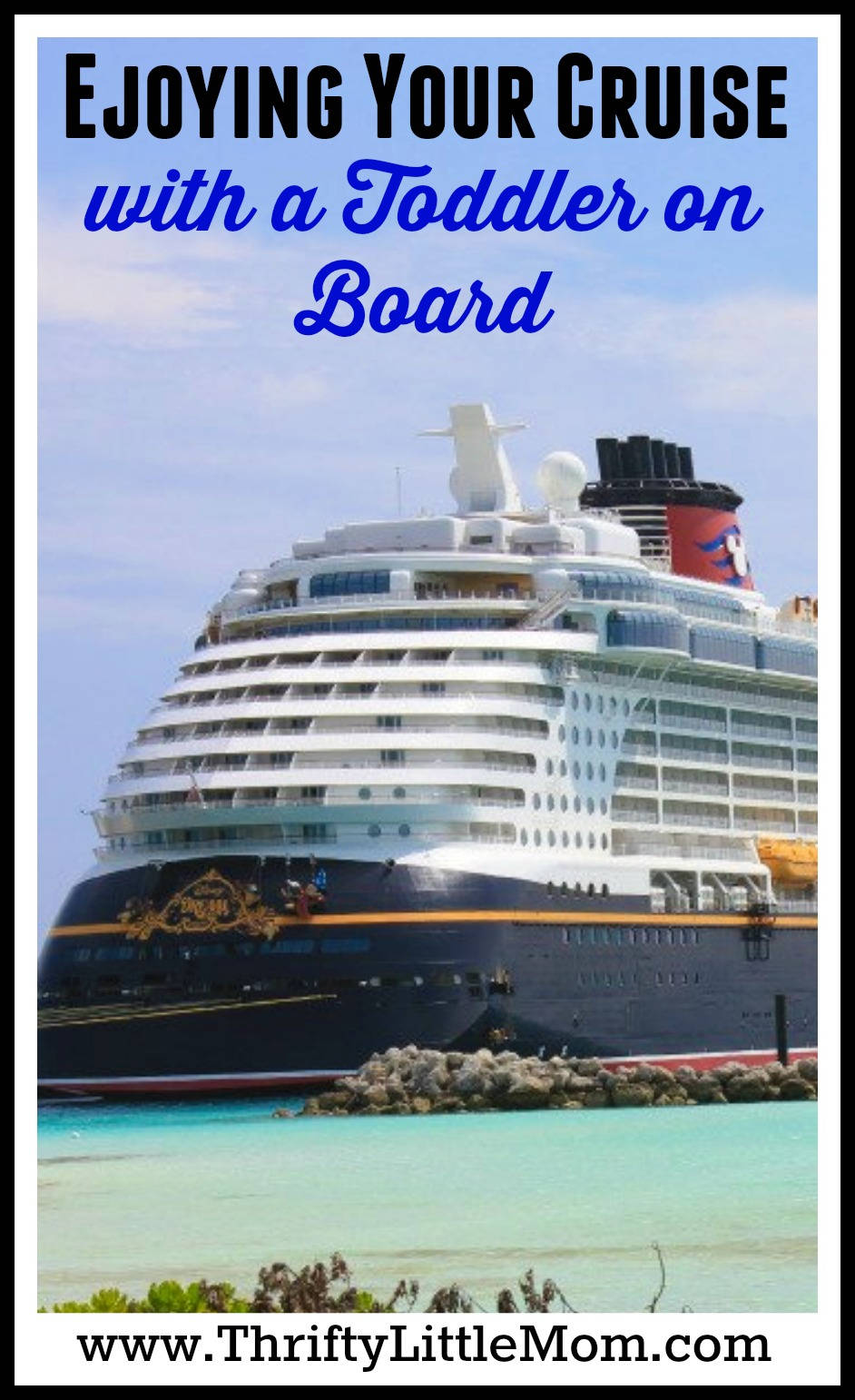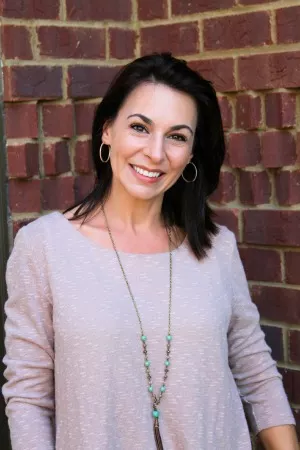 Rhonda is the owner of My Symphony Seasonings, LLC located in Georgia. She has a passion for good food, health & entertaining which was the perfect combination for creating My Symphony Seasonings, a company that encourages you to cook and eat whole foods, close to nature by providing original recipe blends of organic herbs & spices, free of fillers and artificial preservatives to add flavor, richness and health benefits to your dishes!