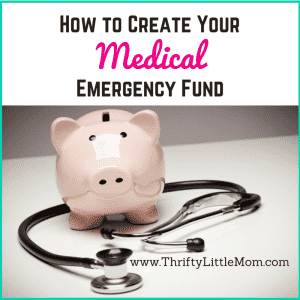 It all started with a bacon, egg & Gouda breakfast sandwich.  I had just cleared rush hour traffic and was stopping to grab breakfast on my way to help with Preschool camp at my church.  One minute I was sipping iced coffee and eating my breakfast.  The next minute I was crunching down on a sandwich that shouldn't be… crunchy.  When I got to my destination I twisted the rear view mirror toward my gaping mouth.  After just a few seconds of investigation I came to the terrifying conclusion that a section of my back tooth had broken off.  This was not a great start to my day.
Once I was able to get into the dentist chair he let me know based on the chip, I was going to need to get a crown.  All I heard him say was, "Mrs. Anderson your going to need to get a cha ching, cha ching".  That's that sound of my money going right out of my pocket.
As I walked to the billing desk to make the appointment for the procedure I asked them to go ahead and tell what the damage was going to be so I could prepare myself.  She said that as long as my insurance paid half, I was responsible for $440!
I called the husband as soon as the appointment was over to give him the bad news.  The conversation went like this…
Kim: "Well, it looks like I'm going to need a crown."
Husband: "Oh, man, I'm sorry!"
Kim: "Yeah well, it's going to cost $440 out pocket."
Husband: "Well, that's what we have the medical emergency fund for so it's no big deal."
What a relief!  He was right!   We did have a special line item in our budget for medical and dental expenses.  We had already planned for the unexpected and this procedure wasn't going to cause us any financial strain.
So if you've never thought of creating a medical emergency savings plan or you've been putting it off, I'm here to help you see how you can prepare your family for when minor medical and dental emergencies arise.
1. Create a simple Budget.
Creating a budget happens when you decide on paper where and how you will spend each and every dime of cash money that comes into your house.
If you need help creating a budget you can get free printable and instructions from my post Budgeting 101: How To Start Bossing Your Money Around.
2. Create a Medical Savings Category in Your Budget
Each month you tell a certain amount your income to go into a Medical Savings Account.
That might be $10, $20 or whatever you have from the cash coming in each month to put in there.
We usually put $100 each month in ours.
3. Create Your Stash
Some people might think that they need a separate physical account at the bank to keep up with the money they are putting into their medical emergency "account" but they don't.
We actually track our stash electronically.

Each month when we divide up the cash coming in we keep a running balance in a spreadsheet on our computer.  That means that each time we tell $100 to go in our Medical account we increase that line item total by $100.
When I pay for a co-pay or some kind of medicine like my son's antibiotics, then I deduct those expenses out of the total as I spend them.

It's up to you to decide how you want to track your "medical savings" category.

Spreadsheet
Pen & Paper
App- (EveryDollar is a good one)
Separate Account
Medical Savings Cash Envelope (Here's my quick tutorial & video on how to create a cash envelope system).
4. Other Ways to Save
One other way to save is to see whether or not your employer offers a Flexible Spending Account with your health plan.  If so, you can put money in that account from your paycheck before taxes.  Typically you select the amount you want to put to the side for the upcoming year during a particular enrollment period.  Once the new year starts you have access to the funds you are putting away either via a debit card or by turning in your receipts.
The money you can spend in this account is limited to a particular list of expenses like co-pays and certain types of drugs/medications.  You'll want to look over what is covered before you commit. Also ask how long you have to spend the money before you lose it.  That's right.  If you don't use it, you lose it.
We don't typically participate in these simply because we don't take any medications (unless it's antibiotics) and we only go to the doctor for annual exams.  Therefore having that money locked up and potentially lost if we don't use it up, isn't appealing enough for us.  So we just make one ourselves and can spend money out of it however we want whenever we want.
It's Not Easy…
I realize that saving money for a future event that may never happen can feel like a waste of your money at times.  Especially when that new handbag is calling your name.  But when you bite into a sandwich and get an unexpected crunch or those new heels take you down in the parking lot, those medical expenses won't be such a big blow to your finances if you've planned ahead.
I hope you have found this post helpful as you start up your own way of saving money for minor medical and dental emergencies that pop up in life.  If you're prepared it will be way less stress on your wallet and on your family!
Have you ever had a medical situation come up and you were thankful you had the money stashed?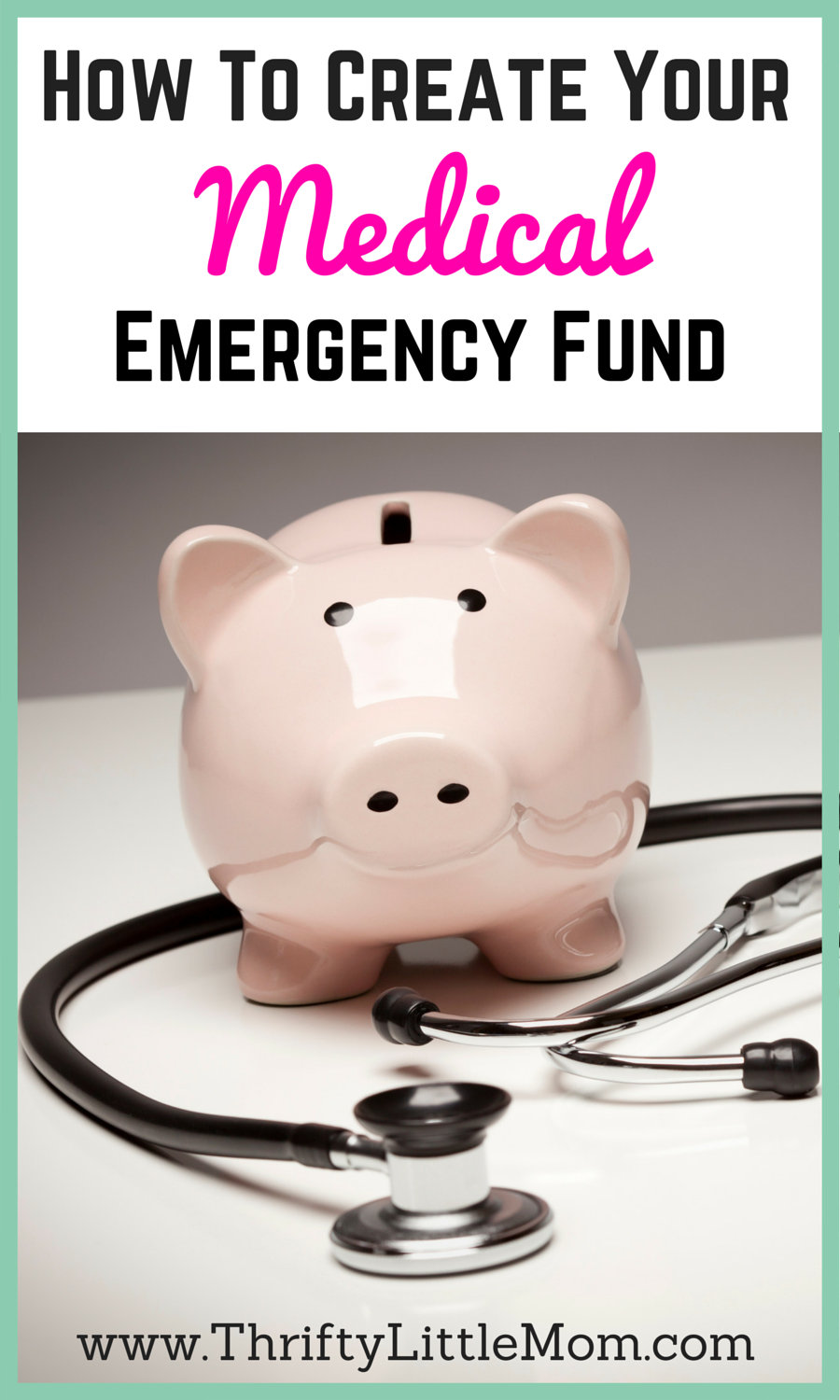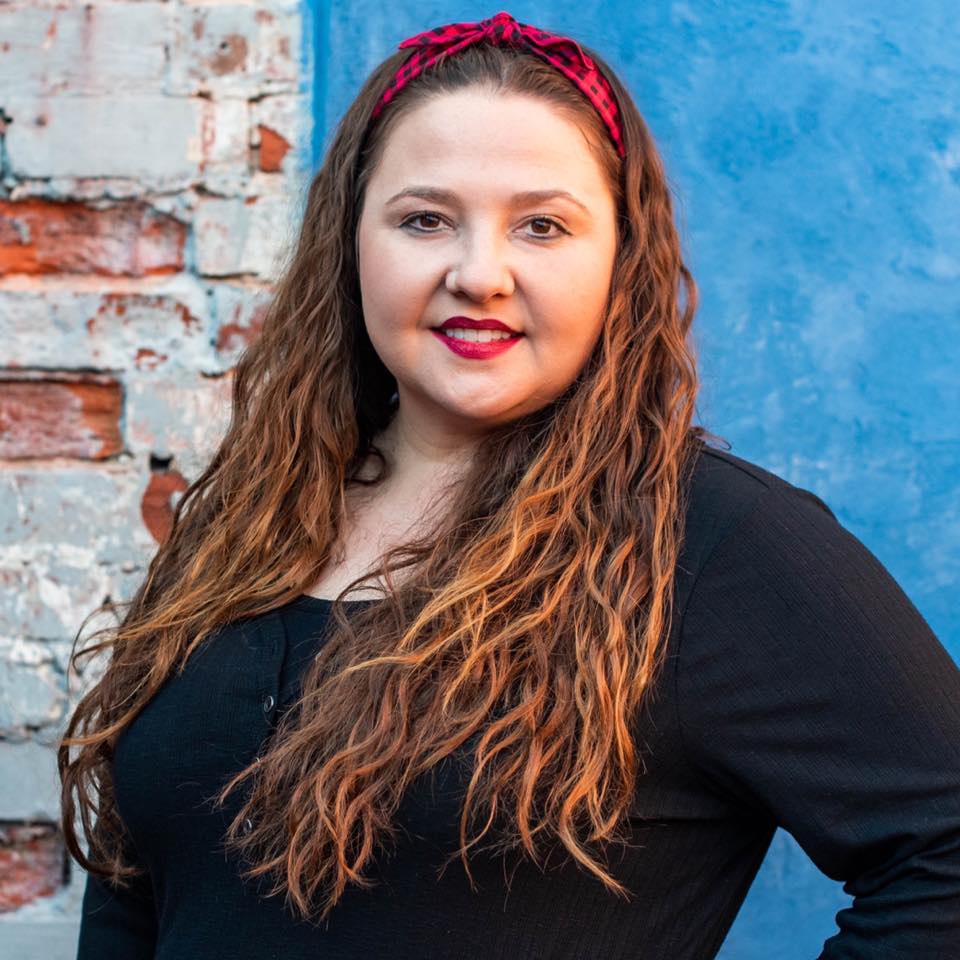 Kim's is the party planning, cupcake loving, celebration catalyst behind the Thrifty Little Mom Blog. Kim was a pro event planner for over 7 years before she became a full-time blogger. Kim is the author of: Live, Save, Spend, Repeat: The Life You Want with the Money You Have. She's been featured on Time.com, Money.com, Good Housekeeping, Women's Day and more! Kim aims to inspire you to create parties, celebrations and gatherings that everyone loves!