How To Love The Home You're Already Living In
This post contains affiliate links. As an Amazon Associate, I earn from qualifying purchases. I also earn from qualifying purchases made with other brands and programs. See my
privacy policy.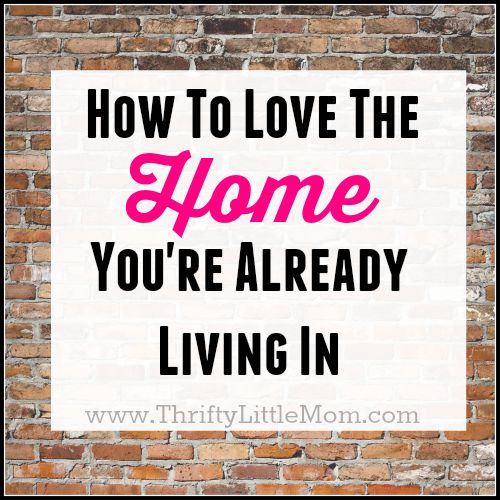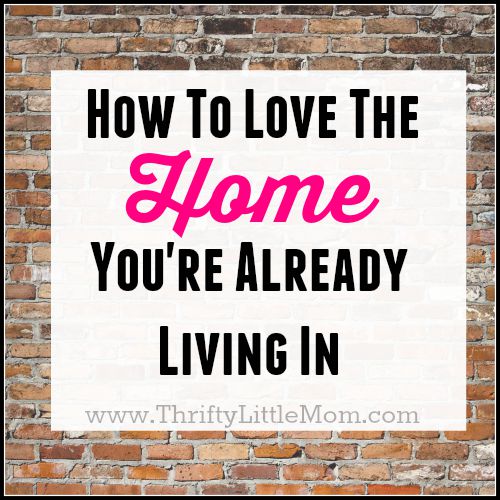 Believe me, I know.  It's super hard to walk into the front door of your dream house- when YOUR DREAM house belongs to someone else that you know.  If you're like me, your thoughts can drift into imagining how perfect their fabulous life must be in that space.
The kitchen is just the right size, with the perfect pantry and so much counter space that you know you could cook way better meals for your family if you just had this kitchen.
Look at that back yard!  They've got a firepit, a pool and a trampoline.  You imagine their kids going outside and running around barefoot in the grass with the family dog.  You're sure the husband and wife lounge in the deck chairs with a good book and a tall glass of iced tea every night.
Oh and those closets!  They could be their own rooms!  You could have the perfect wardrobe if you just had closets like that!
But you want to know the truth about your dream house?
It's 2,000 more square feet that you will struggle to clean every.single.day.
That kitchen makes the same 30 minute meals your does and those counters and sinks get cluttered with piles of dirty dishes (there's just more space to pile them for more days).
Your friend spends so much time cleaning that kitchen after dinner that she doesn't even have time to go sit in those chairs and drink a sweet tea.
Furthermore, the backyard is full of mosquitos and no one goes back there because they might not come back with any blood left in their bodies.
That pool costs close to $1,000 extra per year just to maintain and it really sucks to clean it out and get it ready for winter.  Imagine that gold fish bowl you hate cleaning multiplied by 1 million!
Before you got to the party, the hostess had to drag a broom handle across the top of that kitchen island to get all the piles of mail, homework, toys and phone chargers dumped into a giant bin that just got shoved in that 5th room in the house.
In fact if you walked into that 5th room you'd find tall stacks of unpacked boxes full crap the owner doesn't even know what to do with and doesn't have the time or energy to face.
And frankly, if you had closets that size you'd never get rid of any clothes that you can't wear, don't like or wish you hadn't bought.  They would become extra tiny rooms that you fill with clutter.
Today I just want to encourage you to love the house you are with.  Because the phrase, "The grass is always greener on the side" is true.  Please know that I'm not trying to put anyone down for wanting a bigger or nicer house than what they have.  I myself plan to upgrade to something else in my future but I'm willing to wait for the right time.  Be willing to grow and move as your income and season in life allow.  If you are struggling right now with contentment with your current home take a step back and think about the following things:
1. Find The Good
Evaluate the good in where you are right now, even if that good is JUST that you are living in a home you can actually afford.  I've lived in a single-wide trailer, a one bedroom apartment and starter home.  I didn't always love the space, or the outdated accessories, but I learned to work with what I had and find contentment in having shelter over my head and safe place to sleep.
2. Make It Better
There are plenty of things you can do today to make your space better.  First and foremost, de-clutter.  Get rid of junk that you are storing in adorable boxes and calling organized. (For help with this check out my post Are Your Organized or Just Hoarding Clutter?).  Minimize the physical items that you have all over your house and I'm confident you will start to enjoy your space a little more.  Just this year, after all my cleaning out, I found that I had just the right amount of space around me to store and keep everything that I NEED and USE on a regular basis.  My level of contentment grew with this realization.
You can also always buy a $25 can of paint and spend $100 on some decor and completely transform your space!  We live in a 1980's home that had some pretty terrible color schemes going on.  Over time we've been able to transform some of the areas without having to totally remodel or rip anything out. You can see some of those changes in my post on "Re-Styling Your Older Home Without Remodeling."
3. Face Reality
Typically we build up things in our mind to be better than they are in real life.  The anticipation is exciting but then real life comes along and makes things different from how we envisioned them being.
Chances are, if you struggle to clean the house you are in right now, you will struggle to clean a bigger one.
If the house you buy is a little out of your budget- it will probably stay out of your budget and cause your family some stress as you try to make your payment each month.
A home, dear friend, is exactly what you make it.  So re-frame how you see your current house and take action to make it better or closer to what you want with the funds you already have.
4. Have Gratitude
There are many times in my life that I start to complain about something and in the back of mind I think, "Yeah Kim, first world problems are just SOO terrible.  Poor You!"  And the truth is, there are people all over the world living in huts and shacks that are totally content because they are out of hazardous weather, they are safe from wild animals and deadly insects and they have a place of their own to call home.  The next time you find yourself getting frustrated over a luxury kind of item in your house, take a step back and choose an attitude of gratitude.  Be happy with where you are at one the way to where you want to be.
I hope this post has encouraged you if you've been struggling lately with contentment.  You can love the home you're already living in.  Your situation is probably better than you think, it may just take some work on your part to make your house a place you enjoy dwelling.
What is one aspect of your current home that you really enjoy?  Please share your answers in the comments section below!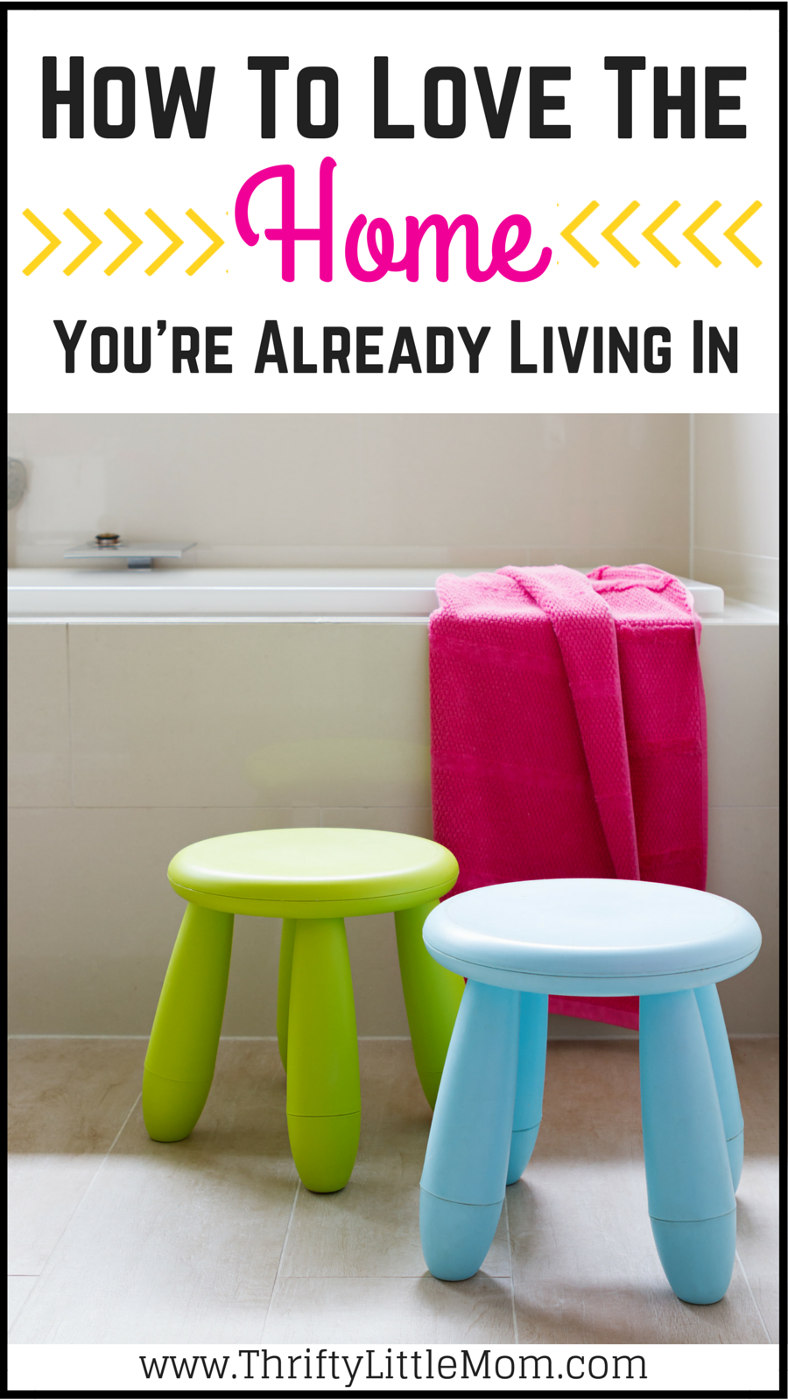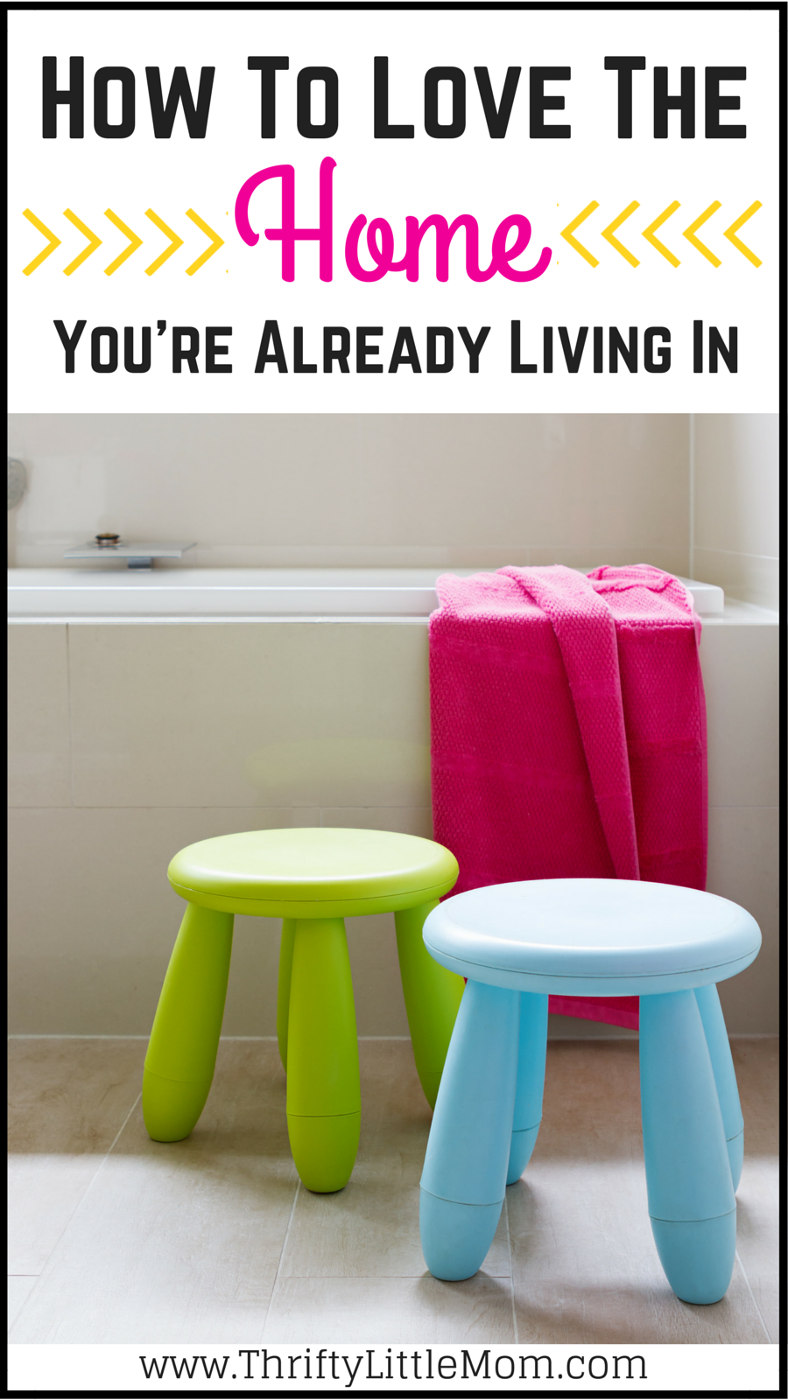 If you enjoyed this post, you might also like these posts from Thrifty Little Mom… (click on the picture to read the post)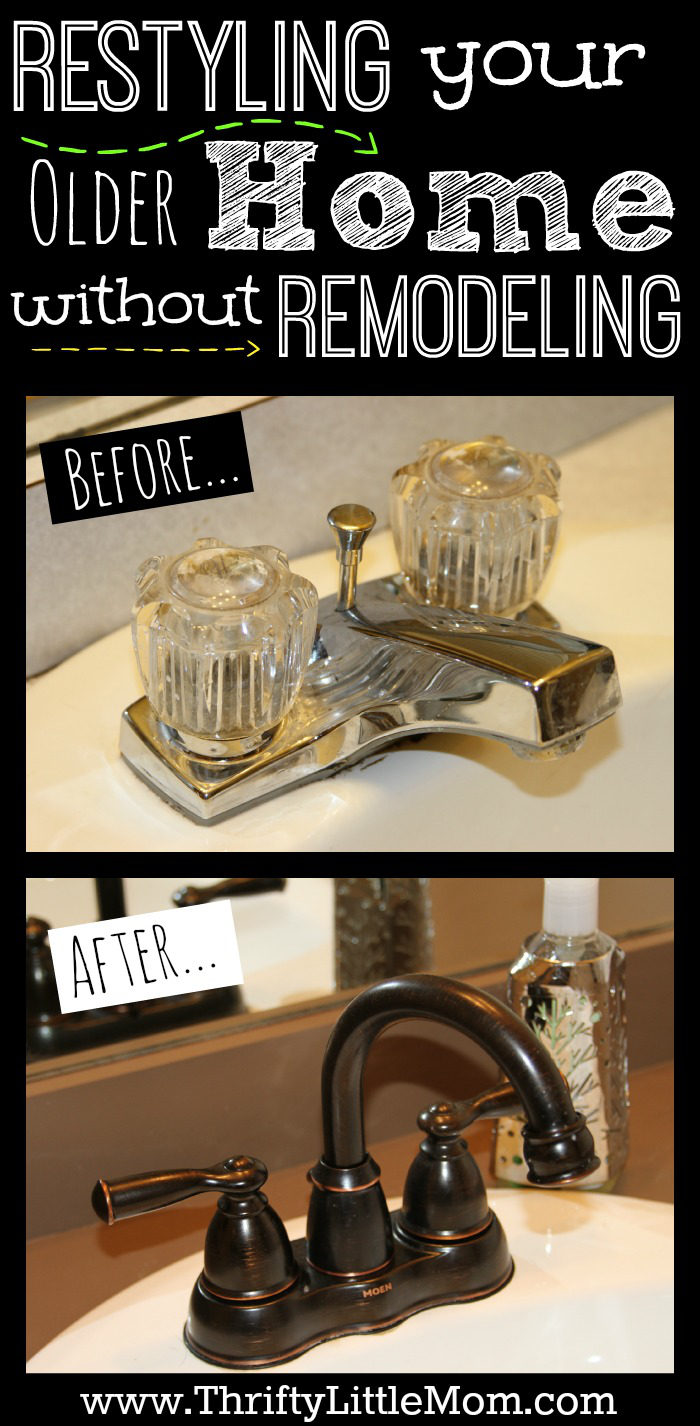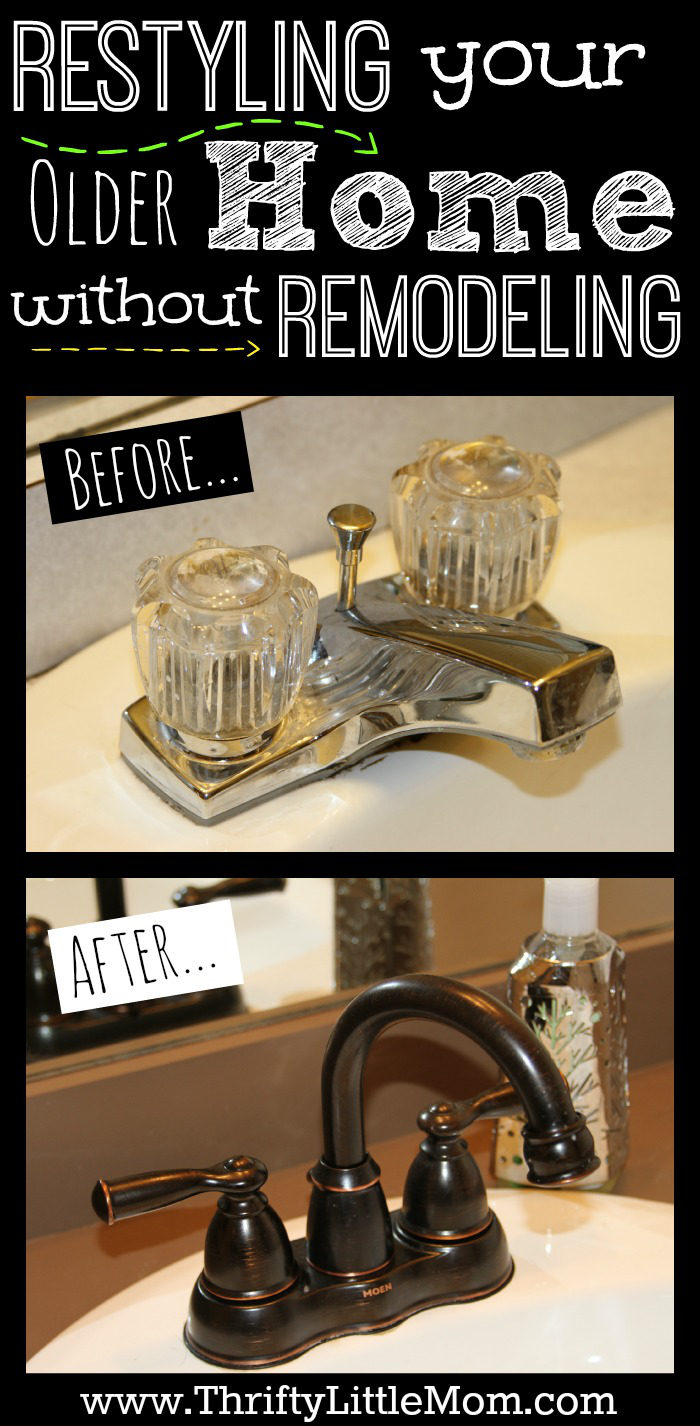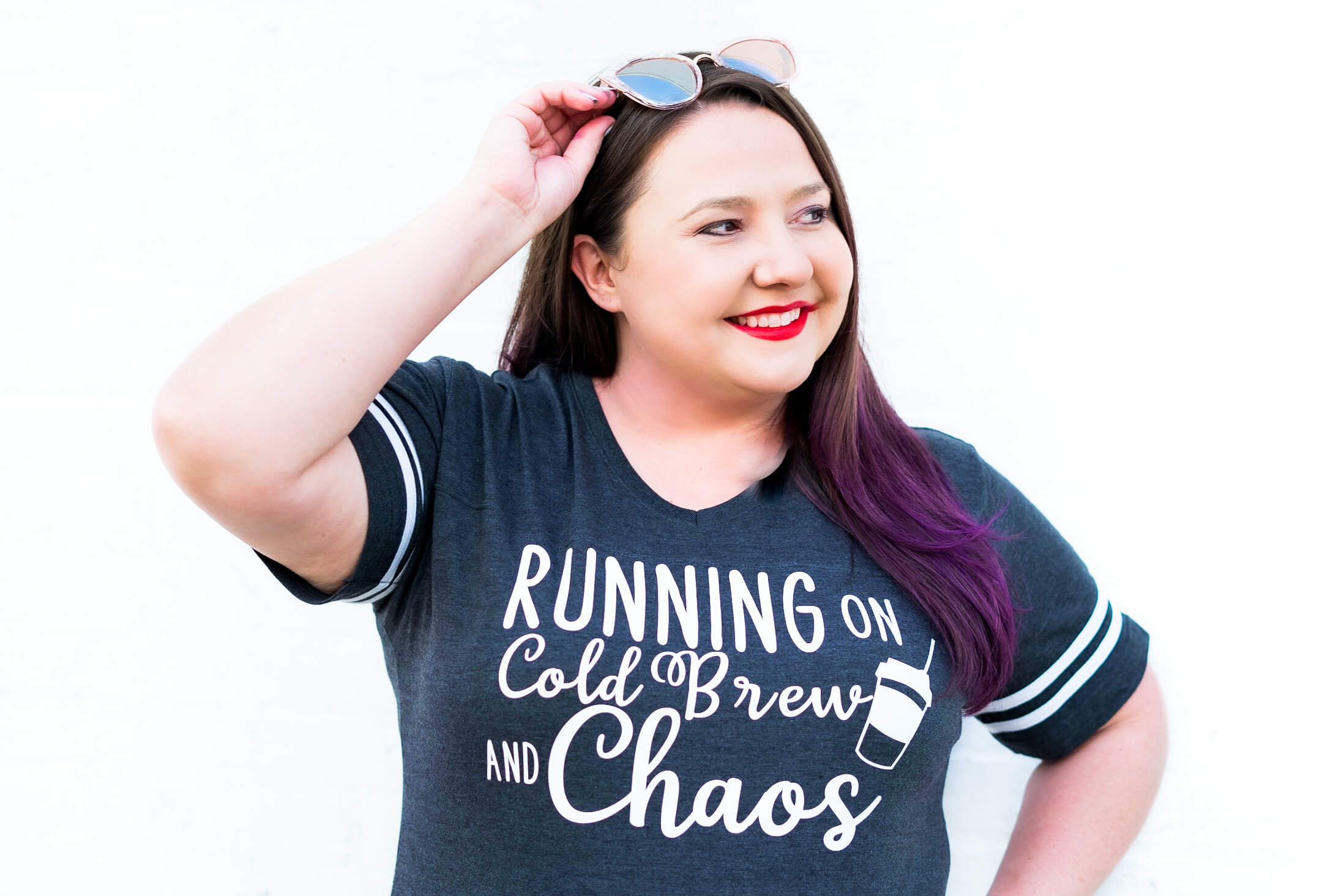 Kim Anderson is the organized chaos loving author behind the Thrifty Little Mom Blog.  She helps other people who thrive in organized chaos to stress less, remember more and feel in control of their time, money, and home. Kim is the author of: Live, Save, Spend, Repeat: The Life You Want with the Money You Have. She's been featured on Time.com, Money.com, Good Housekeeping, Women's Day, and more!