Avoid Putting Your Money Where Your Mouth Is
This post contains affiliate links. As an Amazon Associate, I earn from qualifying purchases. I also earn from qualifying purchases made with other brands and programs. See my
privacy policy.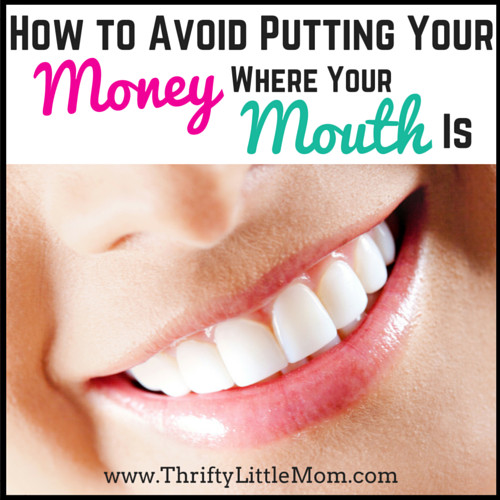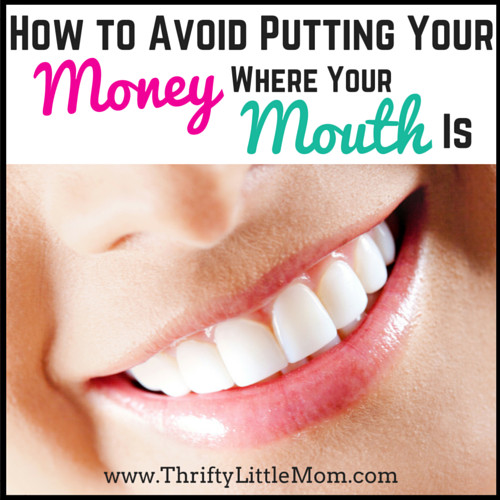 This is a sponsored post.  I received LISTERINE® Brand products from Johnson & Johnson Consumer, Inc, as part of my participation in this project.  All thoughts and opinions expressed in this post are my own.
"Mrs. Anderson, you will need to pay $330 out of pocket for this procedure."  Sitting in the dentist chair that morning with my toddler growing more and more impatient in the corner, I stared blankly at the dentist.  I glanced at his assistant and stated that I didn't want to have the scaling procedure done that day and I left the office with total sticker shock.  What I thought was going to be a routine cleaning ended with me having to come up with $330 to pay for scaling since I wasn't flossing and cleaning my gums properly.
My Little Experiment…
So instead of making an appointment for the scaling, I chose to commit to better oral hygiene for 1 month and then go get a second opinion.  I invested in a decent sonic toothbrush, lots of dental floss, mouthwash and 2 time-per day dental care routine.
One month later I visited a new dentist who measured my gums, cleaned my teeth and sent me on my merry way with no issues.  What the hygienist didn't know was that that was the first cleaning in my life that wasn't painful.  It was like I had worked out my gums and they were stronger than they'd ever been just because I'd been consistent with cleaning them.
Why I'm Writing About This…
Since that time I've made my mouth a daily priority.  I'm writing about oral health because I believe in this message and I want to spread awareness about how important it is for your wallet, but also for your social life and overall health.  In last several years I've personally experienced poor health, pain and large unnecessary medical bills because I slacked off in this one area that's easily preventable.  My goal is to inspire you and your family to pursue better overall health by establishing a simple mouth care routine!
LISTERINE® Brand and GFK recently conducted a survey that unveiled some interesting information about the social impact of poor oral health.  They found that while 8 in 10 people believe they have a healthy mouth, nearly all American's suffer from some form of oral disease.  Many of these issues can be prevented, and adding LISTERINE as part of a twice-daily oral care routine can help ensure your mouth is always on your side.  More than 8 in 10 Americans feel oral health issues are embarrassing (85%), and more than 9 in 10 say they feel better overall when their mouth feels clean (93%).  Do you agree?  The survey resulted in tons of interesting results, to learn more about the LISTERINE® Brand survey, click here. You can also visit this site for a LISTERINE® coupon.
A Challenge For Your Family…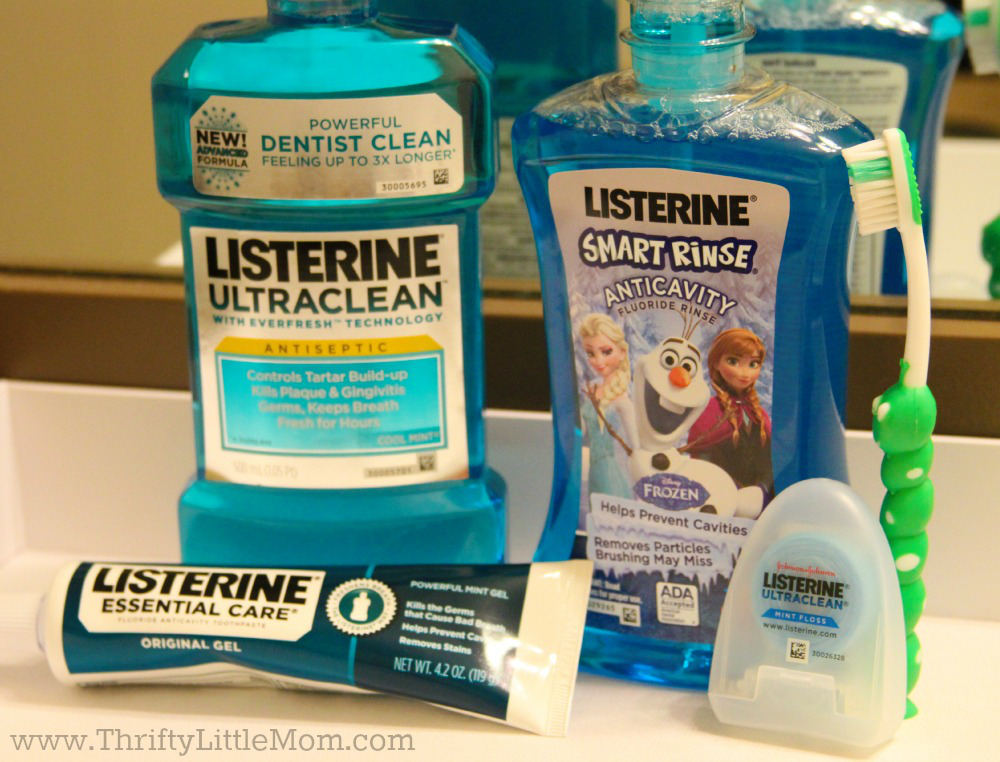 If you suffer from poor gum health like I did, I hope to challenge you to create an oral health routine with your family and stick with it for 21 days.  Keeping a supply of floss and mouthwash around can help in your efforts.  LISTERINE® Antiseptic cleans virtually 100% of your mouth to achieve up to five times healthier gums in two weeks and up to nine times healthier gums in four weeks.
I don't know about you, but I want to keep my real teeth for as long as I can!  If it helps you or your children, try writing down the steps you want to follow such as flossing, brushing, rinsing and using mouthwash on a chart hung in the bathroom.  Try doing the routine all together in the mornings and before bed.  Make it a family affair!  As a mom, I feel like it's one of those small things that I can do each and every day to put my health first and teach my son healthy habits early on.
Tell Me Your Tips…
I'd love to hear your tips or tricks on how you've gotten your kids into an oral health routine!  Please leave your ideas in the comments section below.
If you want to join the conversation join the 1-Hour Twitter party that the Motherhood will be hosting on behalf of LISTERINE® Brand! If you use the #LISTERINE during the party it will trigger a $10 donation, up to $40,000, to support Oral Health America's Fall for Smiles Campaign (October 1- December 1, 2015) to educate communities about the importance of proper oral care! Join the party Oct. 27 at noon ET / 11a CT / 9a PT.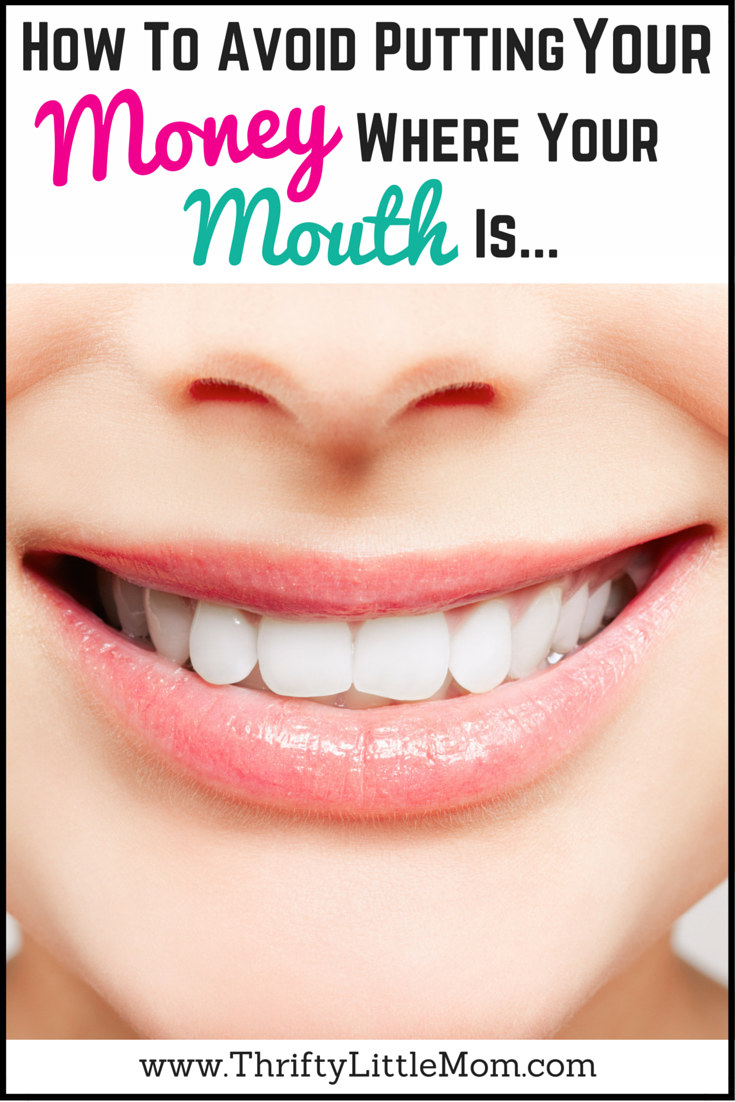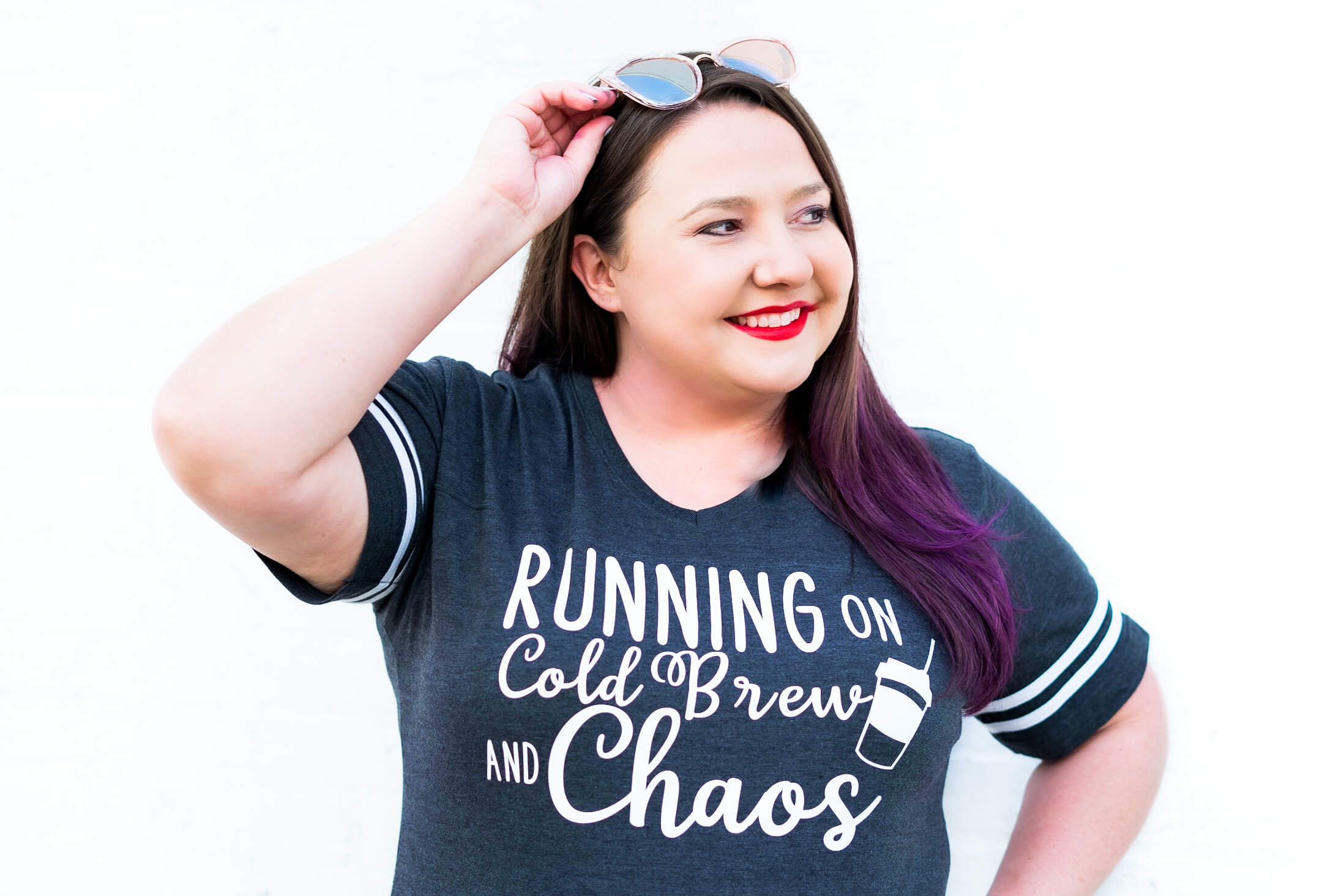 Kim Anderson is the organized chaos loving author behind the Thrifty Little Mom Blog.  She helps other people who thrive in organized chaos to stress less, remember more and feel in control of their time, money, and home. Kim is the author of: Live, Save, Spend, Repeat: The Life You Want with the Money You Have. She's been featured on Time.com, Money.com, Good Housekeeping, Women's Day, and more!