This post brought to you by Campbell Soup Company. The content and opinions expressed below are that of Thrifty Little Mom.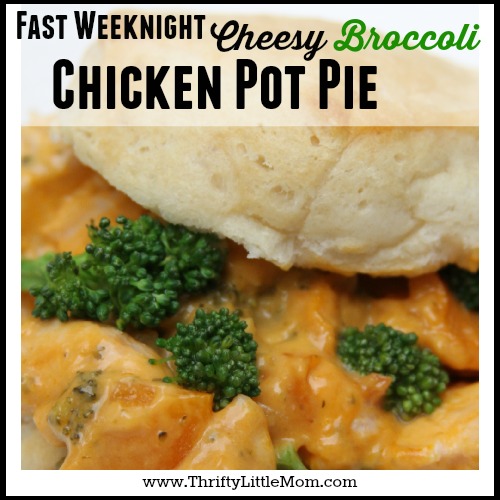 One of my family's favorite comfort foods is chicken pot pie.  Not only is it hearty but it's full of protein and vegetables all in one dish.  I really like to experiment with this classic meal because I believe it goes far beyond the normal ingredients and can be done much faster for a weeknight dinner around our house.  In this case I used Campbell's® Oven Sauce to create a cheesy broccoli chicken pot pie in 3 easy steps!  My husband was really excited about the new twist on an old favorite!  Here's how you can make Cheesy Broccoli Chicken Pot Pie for your own family!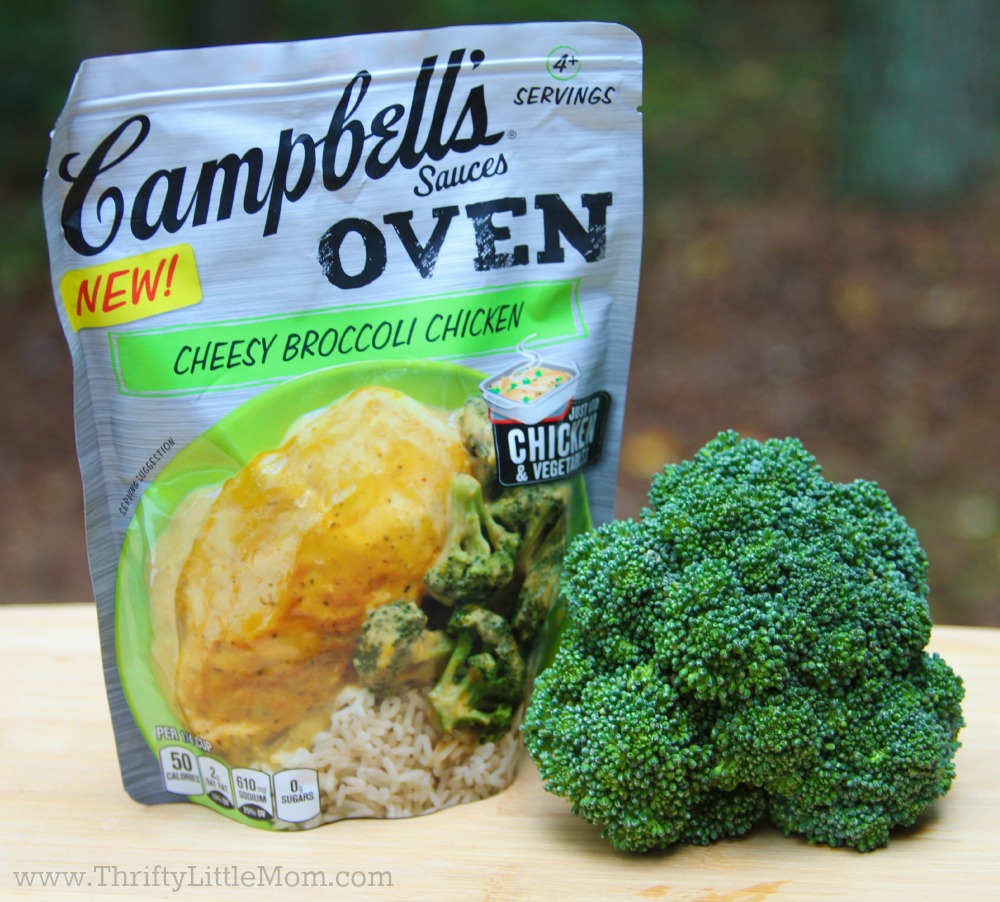 Ingredients:
Campbell's® Oven Sauce Cheesy Broccoli Chicken
4 Fresh Chicken breasts cubed
1 can of refrigerated biscuit dough
Broccoli (Frozen or Fresh)
Carrots (Frozen or Fresh)
Start by preheating your oven to 400 degrees F.
I sprayed by 9 X 13 pan with non-stick spray!
I then used Kitchen shears to cut my chicken breasts up into bite size cubes.  Once cut, I placed the chicken into my 9 X 13 pan.
We were able to successfully grow broccoli and carrots in our backyard garden this year so I went out back and picked our veggies.  You could also use frozen or fresh from the grocery store.
I cut the veggies up into small pieces and threw them in the pan with the chicken.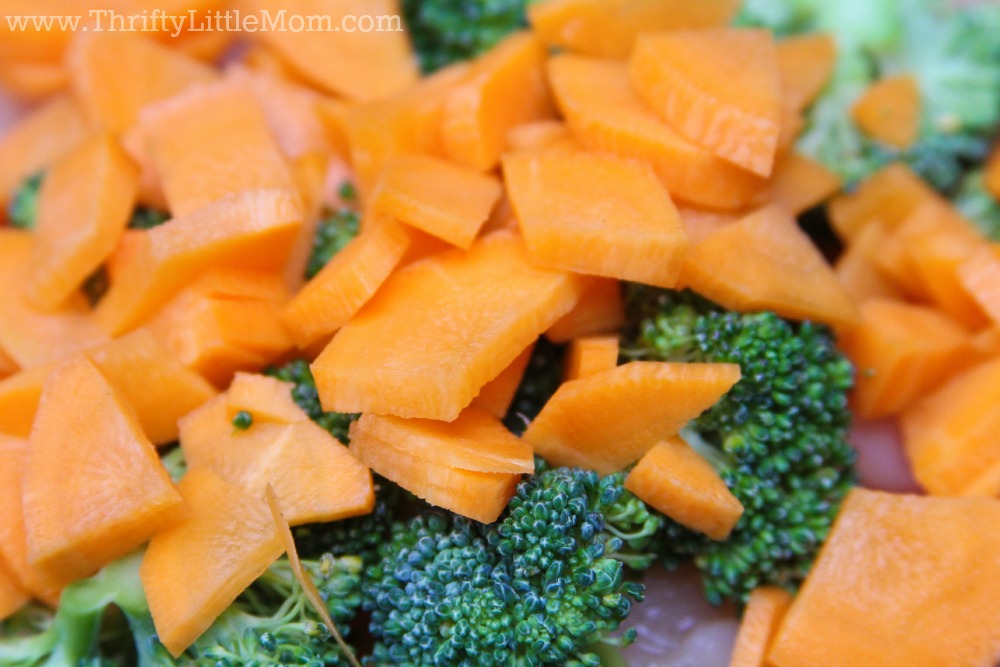 I poured the Campbell's® Oven Cheesy Broccoli Chicken Sauce over the chicken and veggies and stirred the ingredients together until the sauce was thoroughly mixed into the pot pie ingredients.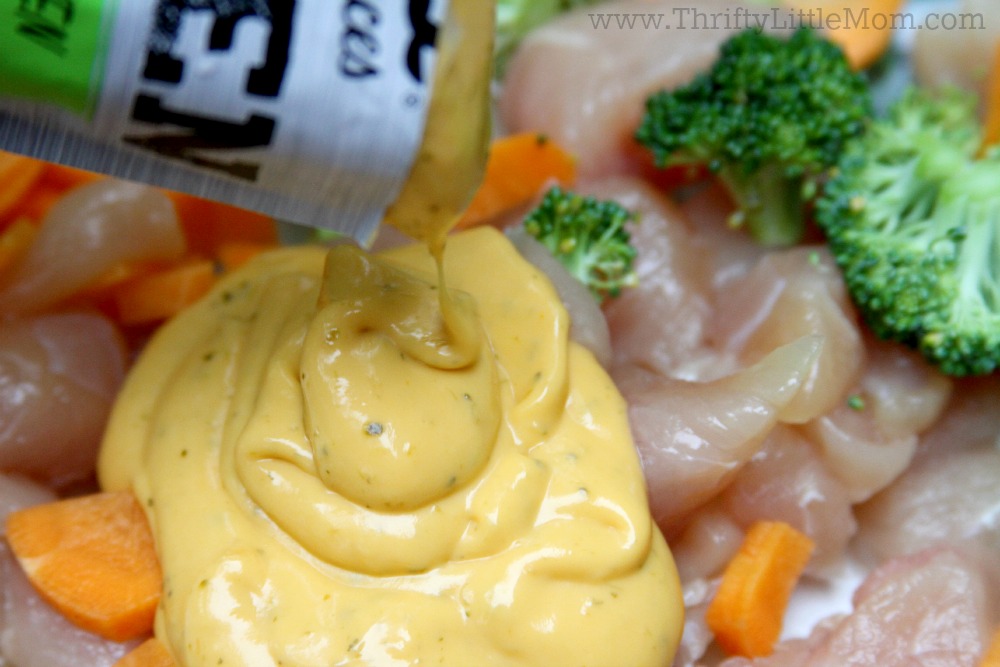 I placed the pan in the oven and baked the mixture for 40 minutes or until the chicken was thoroughly cooked.
I removed the pan from the oven and then baked the refrigerated biscuits following the directions on the back of the package.
This gave the chicken bake time to cool a little before serving.
Once the biscuits were done, I cut them in half with a bread knife, scooped a serving of chicken mixture on top of the bottom half of the biscuit and then placed the top of the biscuit on the top of the scoop.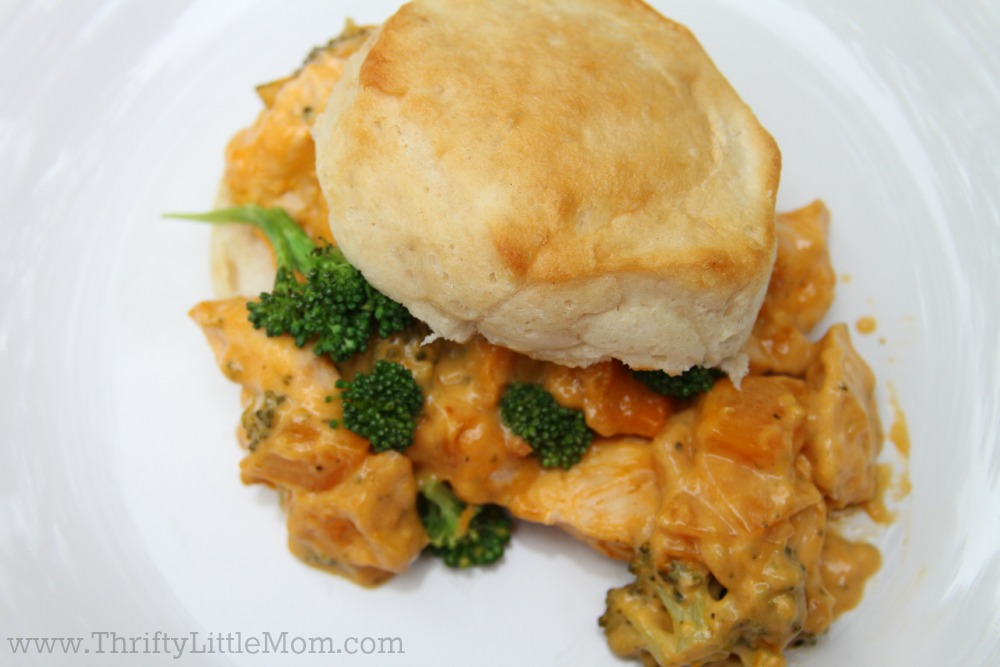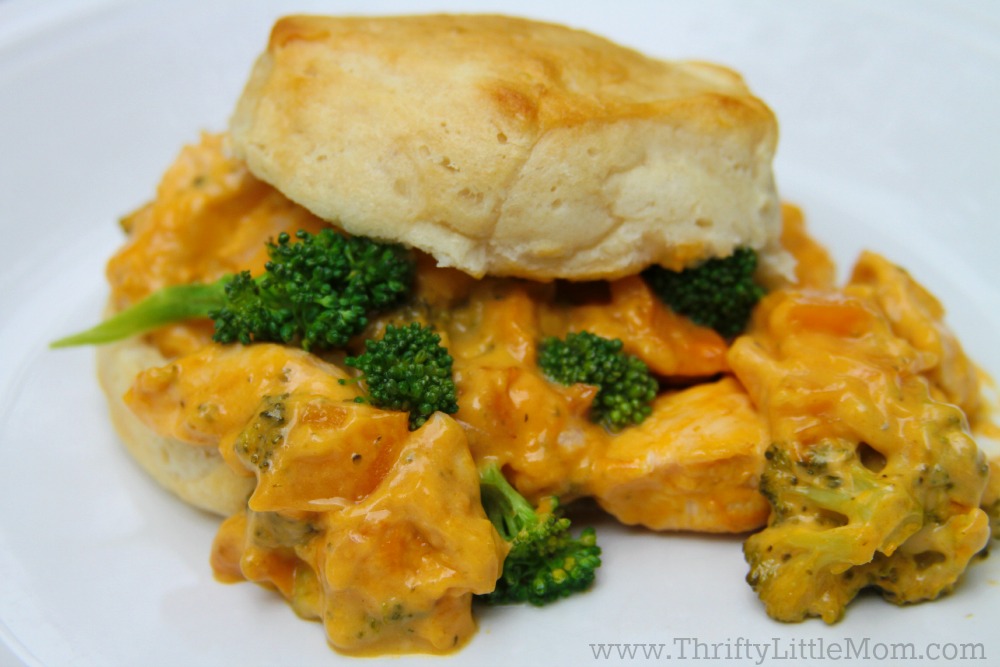 Now you have a nice weeknight dinner with protein, carbs & veggies in one bowl!
To add a burst of color, sprinkle a few small steamed broccoli florets on top of your dish!
@Campbell's has come out with lots of new and innovative products that can help make your weeknight menu planning a breeze.  You can visit Campbell's new products page to see all the items.  And, if you need some weekly menu inspiration check out these delicious Campbell's recipes all in one spot!
What's the toughest weeknight dinner issue that you run into?  Tell me about it in the comments section below!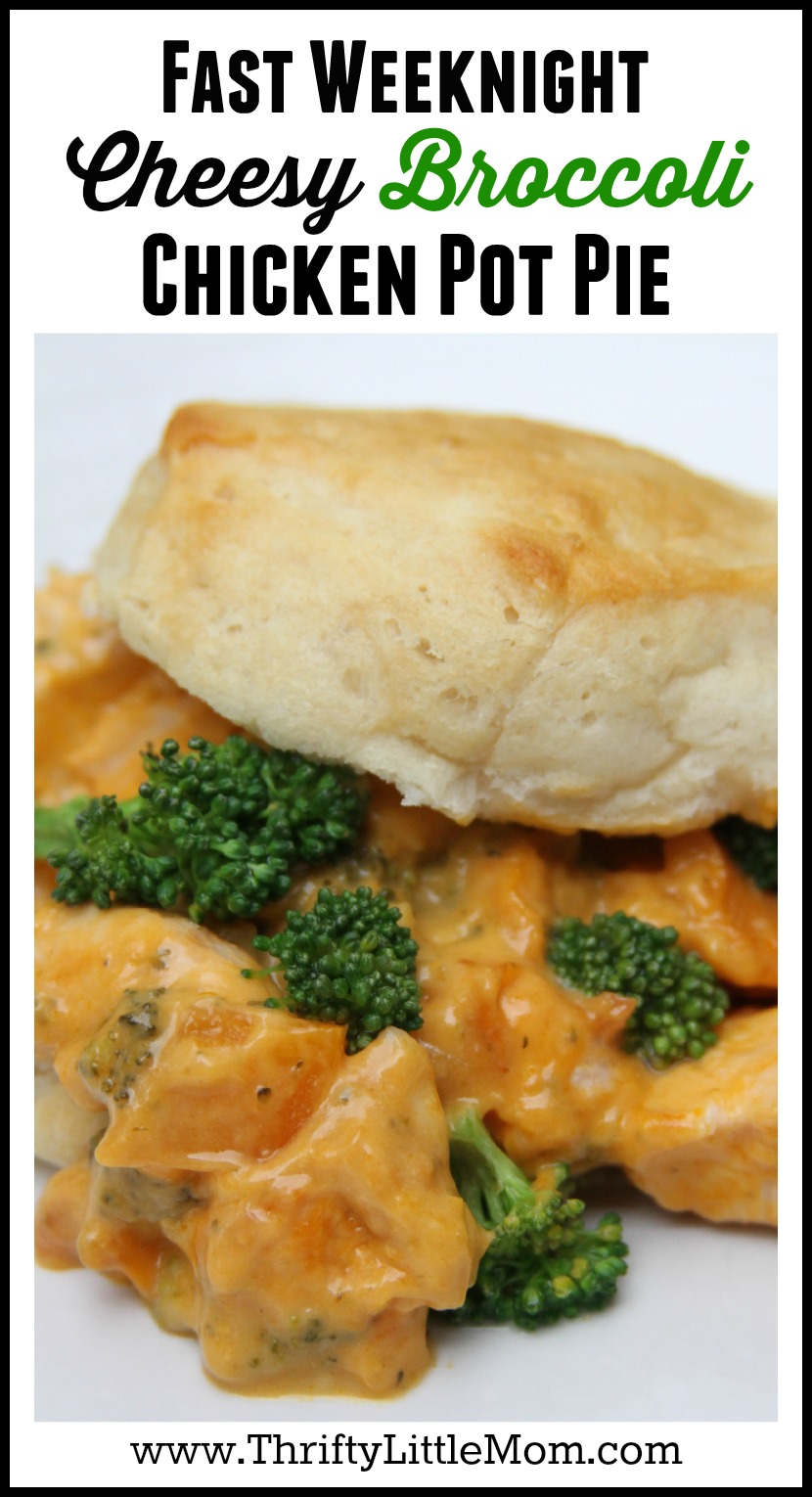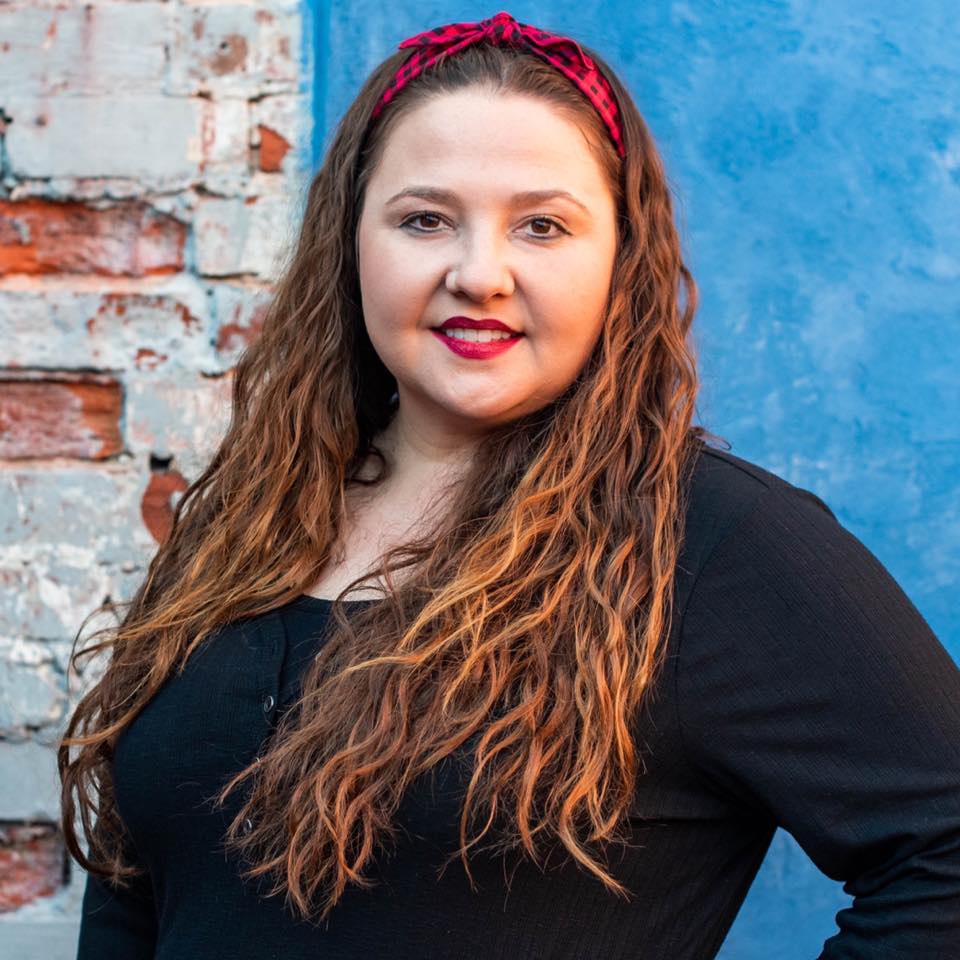 Kim's is the party planning, thrifty life-loving, intentional living catalyst behind the Thrifty Little Mom Blog. Kim was a pro event planner for over 7 years before she became a full-time blogger. Kim is the author of: Live, Save, Spend, Repeat: The Life You Want with the Money You Have. She's been featured on Time.com, Money.com, Good Housekeeping, Women's Day, and more! Kim aims to inspire you to create, celebrate, and live life intentionally!