The Chicken Parmesan Family Tradition
This post contains affiliate links. As an Amazon Associate, I earn from qualifying purchases. I also earn from qualifying purchases made with other brands and programs. See my
privacy policy.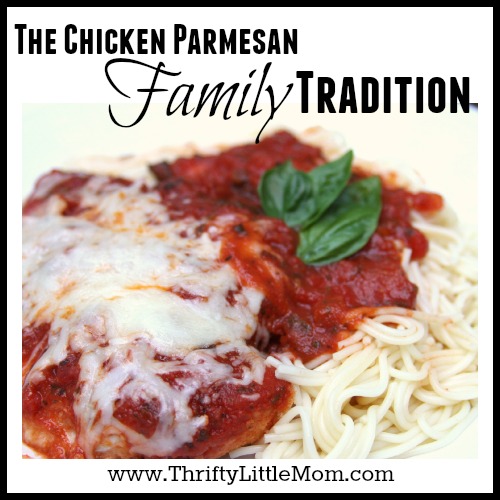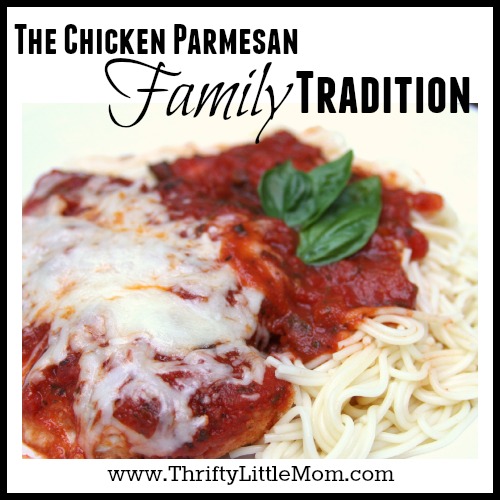 This is a sponsored conversation written by me on behalf of Bertolli®. The opinions and text are all mine.
My husband and I met when we were 17.  In an effort to keep the amazing "catch" I'd found, I followed the age old wisdom that says the way to win a man's heart is through his stomach.  So I applied that.  My go to meal to impress him was always chicken Parmesan.  It was a "fancy" meal that I could make quickly so I used it as my secret weapon to win him over time and time again.  It must have worked because we've been married almost 10 years now and I still cook him chicken Parmesan every year for Valentine's Day and for his Birthday.  It's our family tradition.  While shopping for his birthday dinner supplies at Kroger I got to explore all the amazing 'Taste of Italy' options they had on display and was able to create a Tuscan-Inspired meal for the family!  From the options they had, I picked up a jar of Bertolli® Tomato Basil sauce!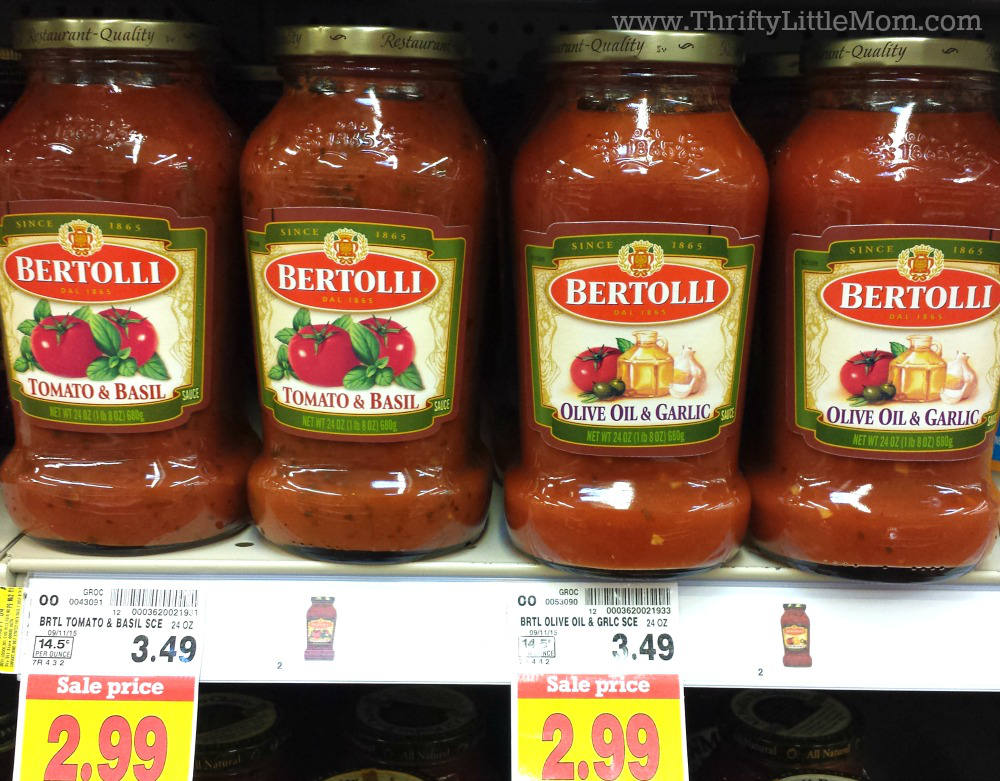 Ingredients:
Bertolli® Tomato & Basil Sauce
Bertolli® Extra Virgin Olive Oil
Angel Hair Pasta
One egg
1 Cups of All Purpose Flour
1 Cup of Italian Bread Crumbs
Dried Italian Seasonings
Artisan Bread Loaf
As soon as my husband got home from work, I had cut up small slices of bread and placed them on plate with an oil dipping sauce.  The seasoning on the plate was a dried Italian seasoning mix that I found in the Taste of Italy showcase.  It gave us that restaurant feel right at home.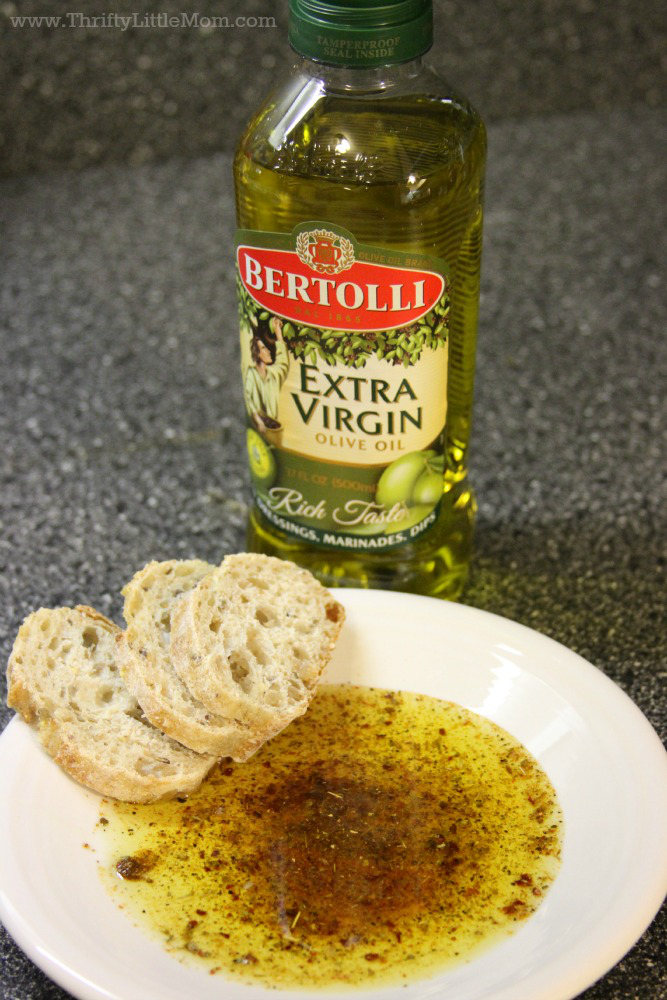 Then I began cooking my pasta!  My husband loves Angel Hair so we paired that with our chicken.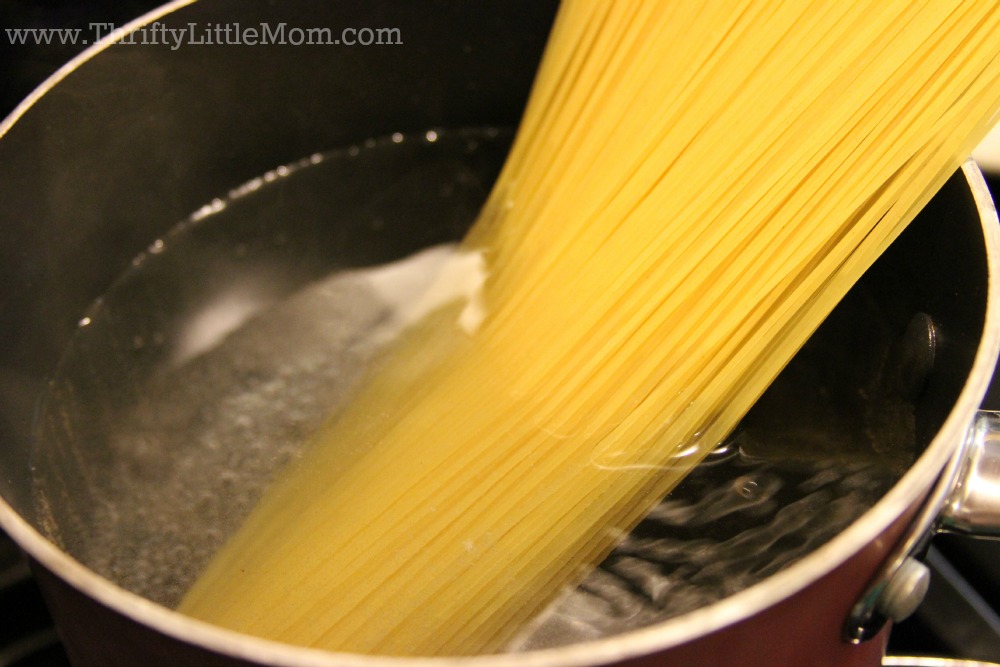 To make my Chicken Parmesan, I bought a thinly sliced chicken breast so it would cook thoroughly in a timely manner.  I first dipped the uncooked chicken in all purpose flour, then in egg, then in bread crumbs.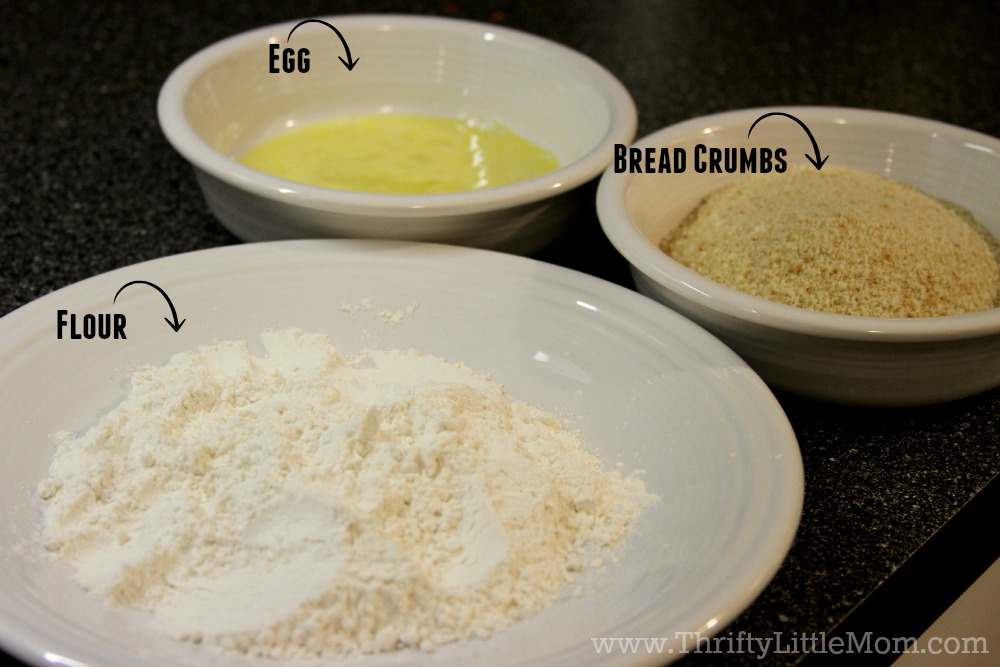 I placed the coated chicken in a pan coated in non-stick olive oil spray and placed it in the oven to cook on 400 degrees F for 15-20 minutes and checked to make sure the chicken was thoroughly cooked.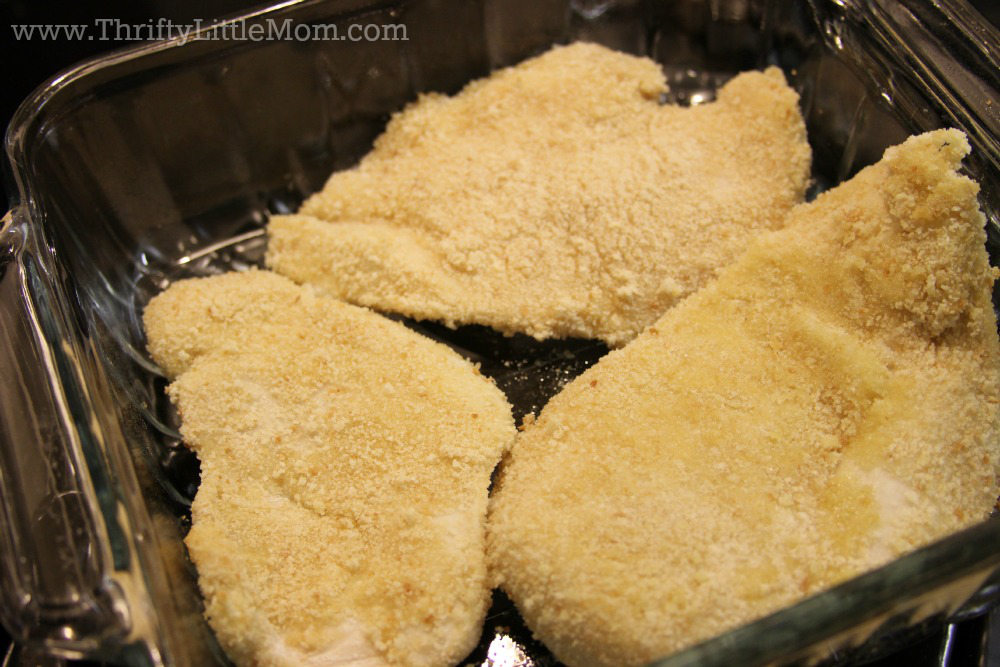 I then poured Tuscan Inspired Bertolli® pasta sauce on top of the baked chicken, spread it evenly and then sprinkled some Italian cheese shreds on top.  I placed it back in the oven for 5 more minutes and allowed the sauce to heat up and the cheese to melt.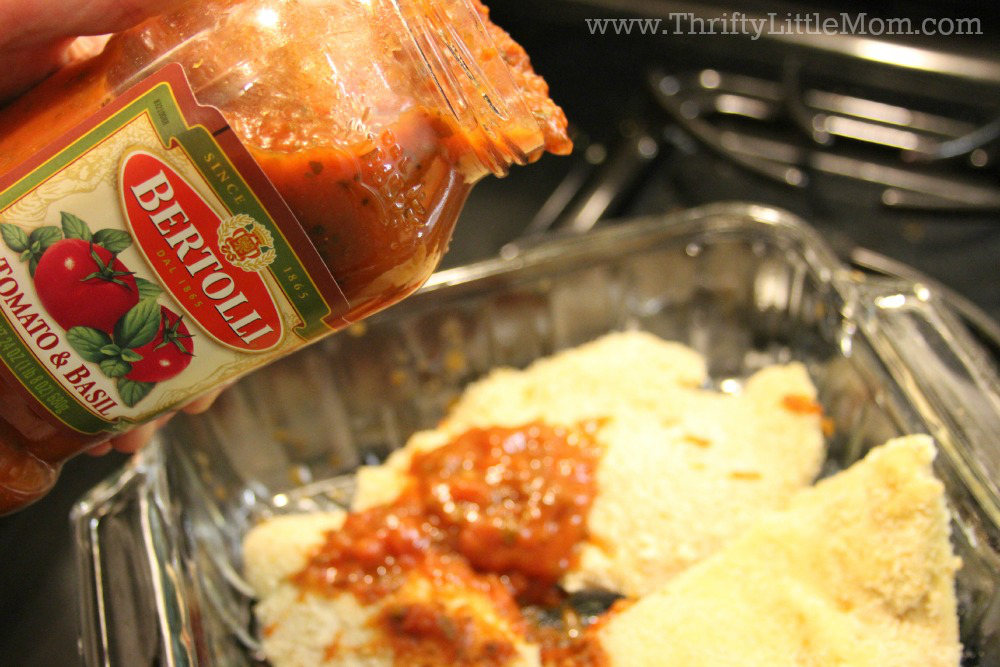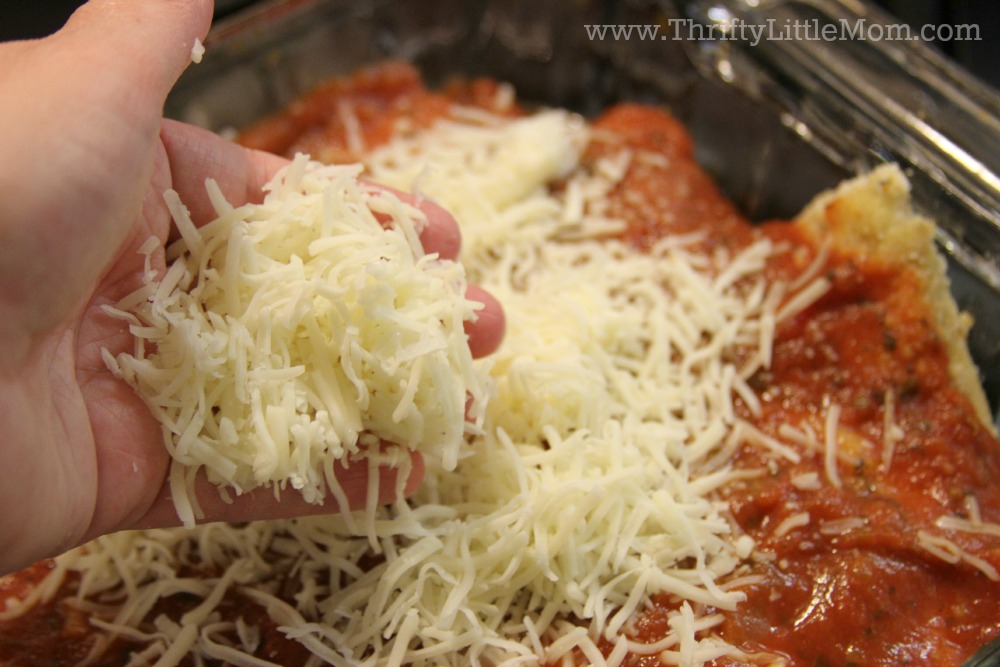 I placed a wood cutting board of rustic bread in the center of the table and served everyone a plate of chicken Parmesan with angel hair pasta on the side.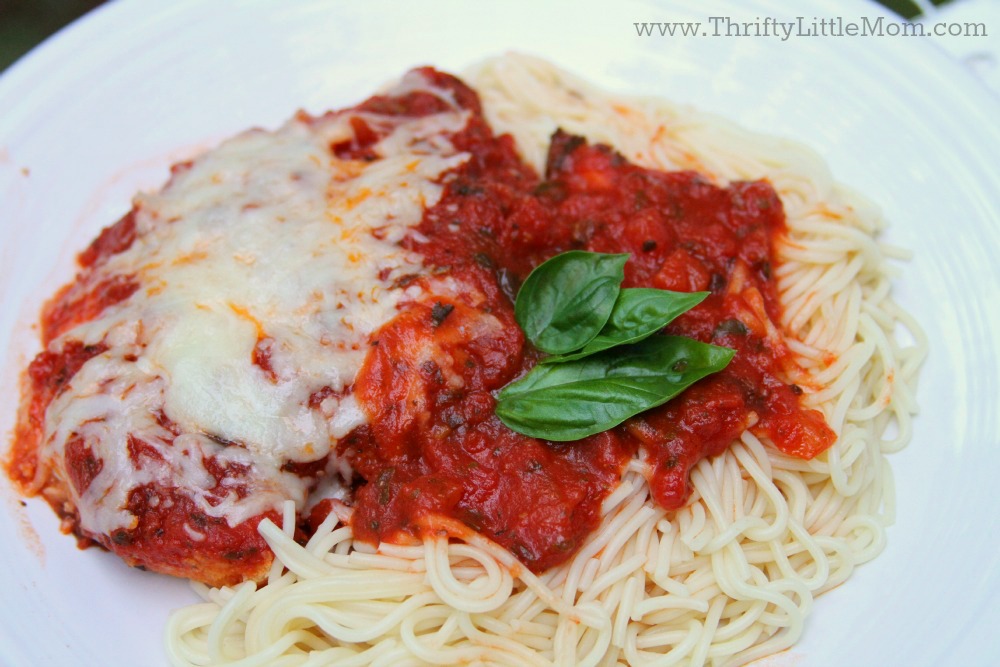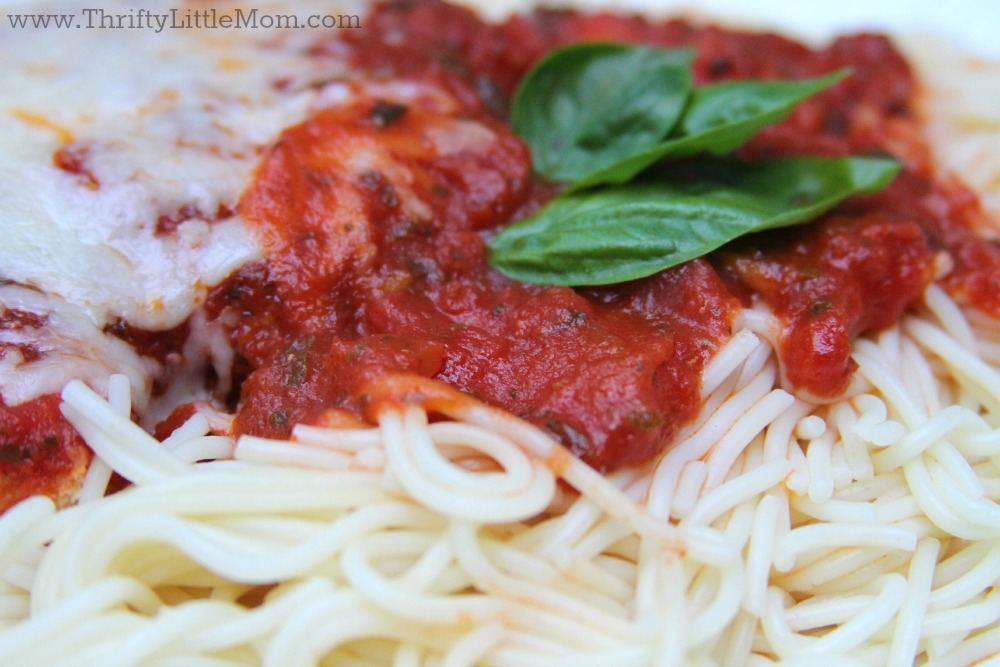 Comments submitted may be displayed on other websites owned by the sponsoring brand.
What are your favorite Tuscan-Inspired dishes?  I'd love to hear more about them in the comments section below!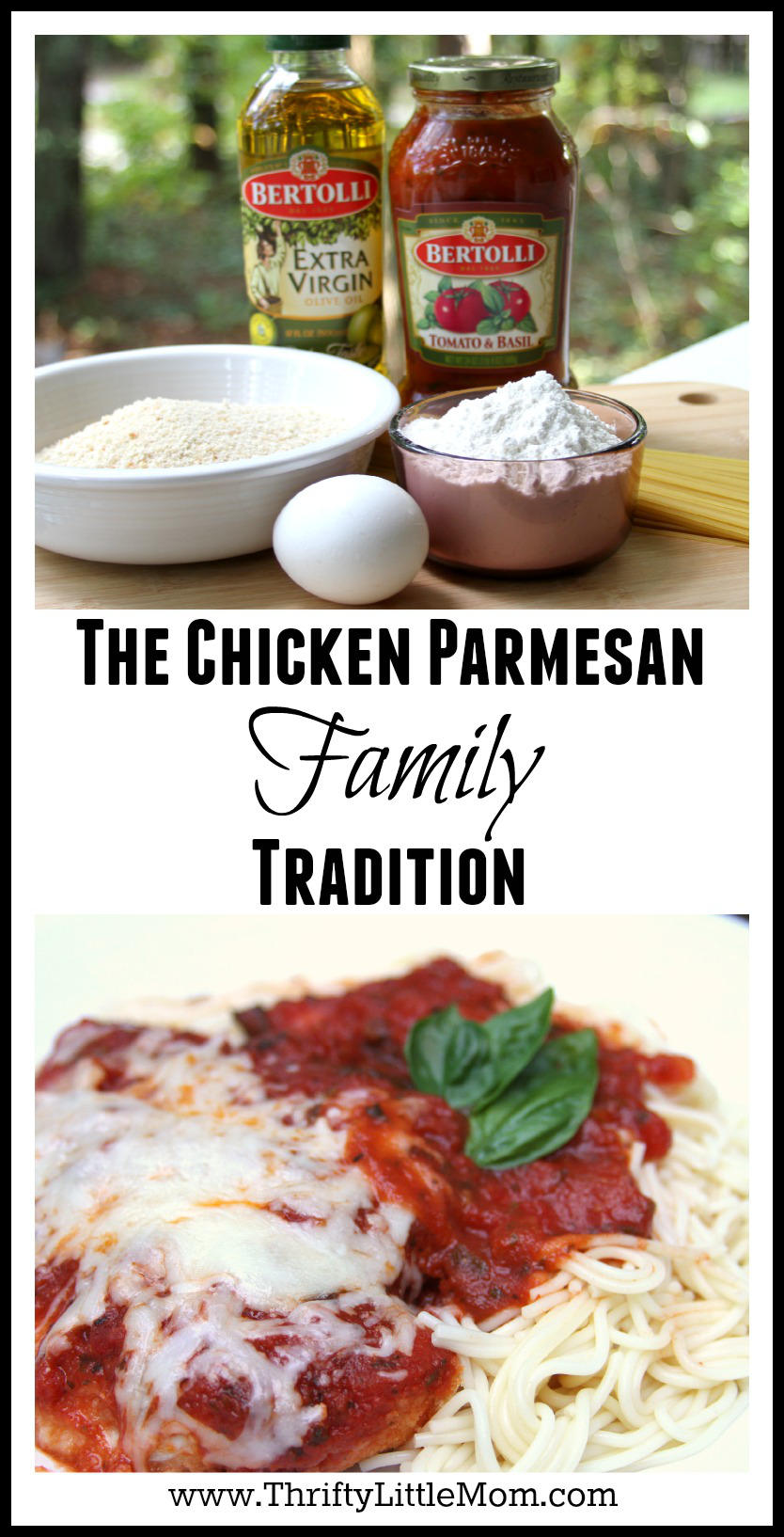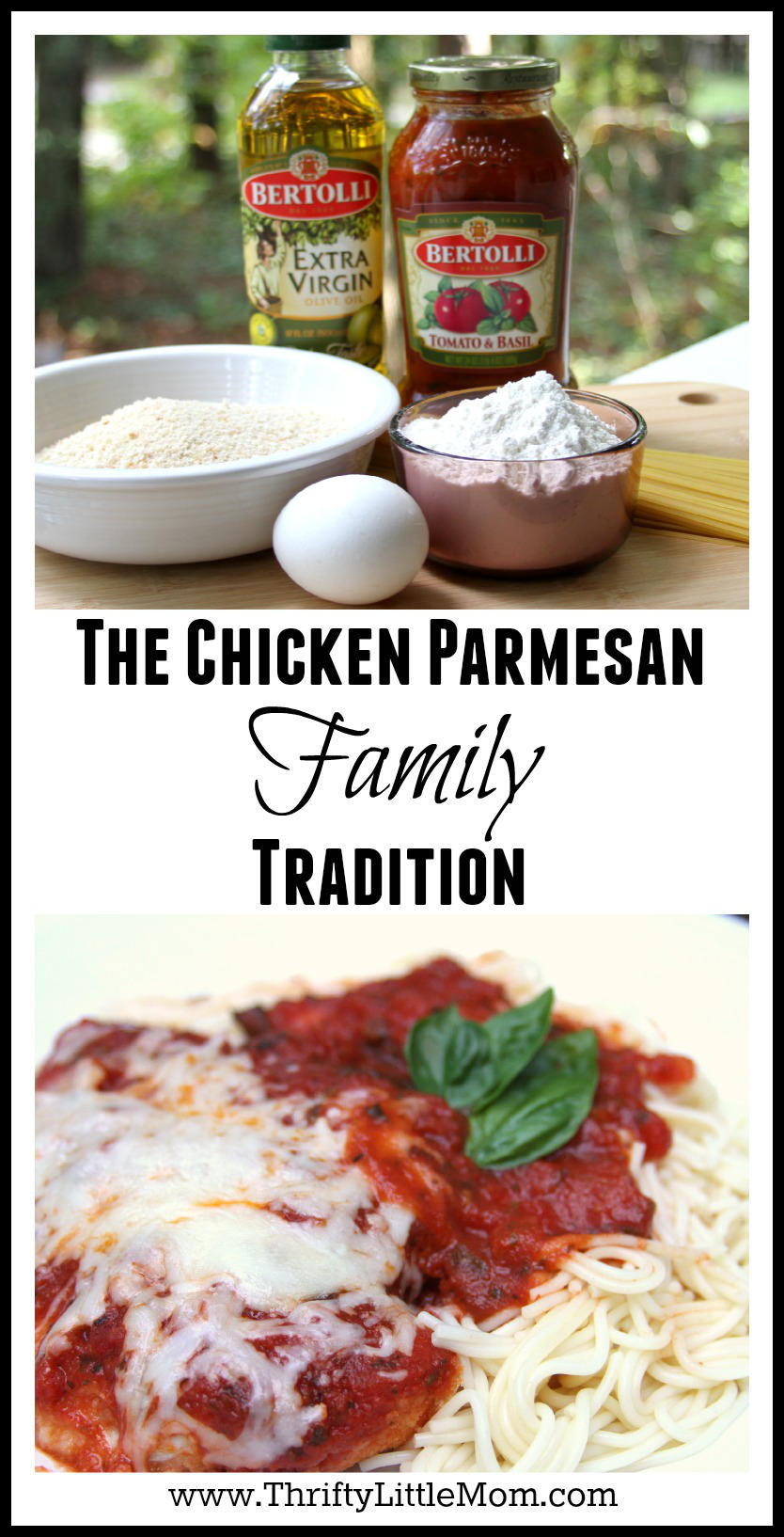 This is a sponsored conversation written by me on behalf of Bertolli®. The opinions and text are all mine.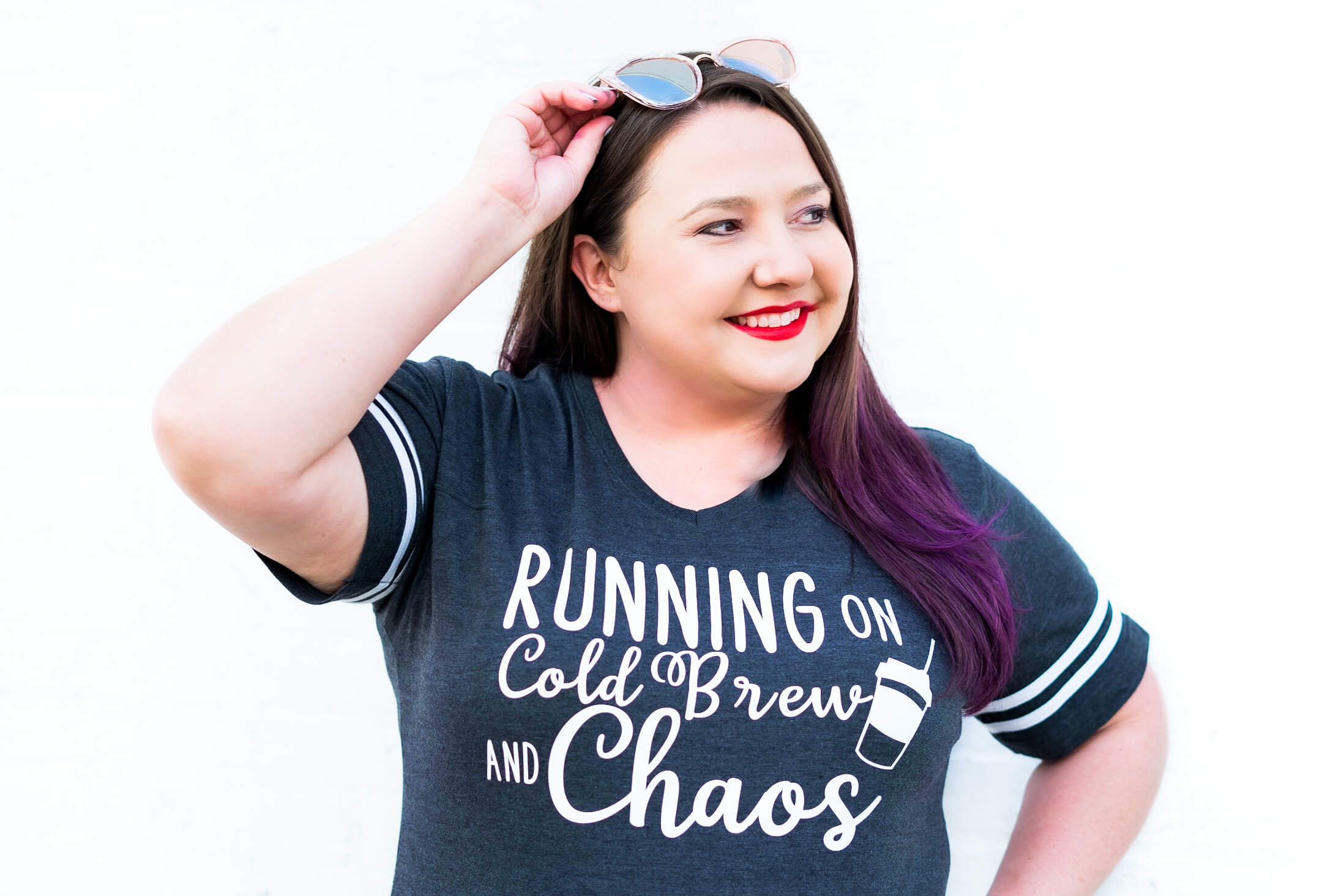 Kim Anderson is the organized chaos loving author behind the Thrifty Little Mom Blog.  She helps other people who thrive in organized chaos to stress less, remember more and feel in control of their time, money, and home. Kim is the author of: Live, Save, Spend, Repeat: The Life You Want with the Money You Have. She's been featured on Time.com, Money.com, Good Housekeeping, Women's Day, and more!