Cozy Up With This 5 Minute Soup
This post contains affiliate links. As an Amazon Associate, I earn from qualifying purchases. I also earn from qualifying purchases made with other brands and programs. See my
privacy policy.

This is a sponsored post written by me on behalf of Campbell Soup Company. All opinions are 100% mine.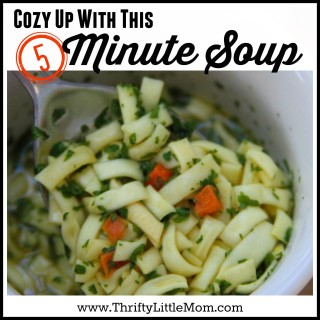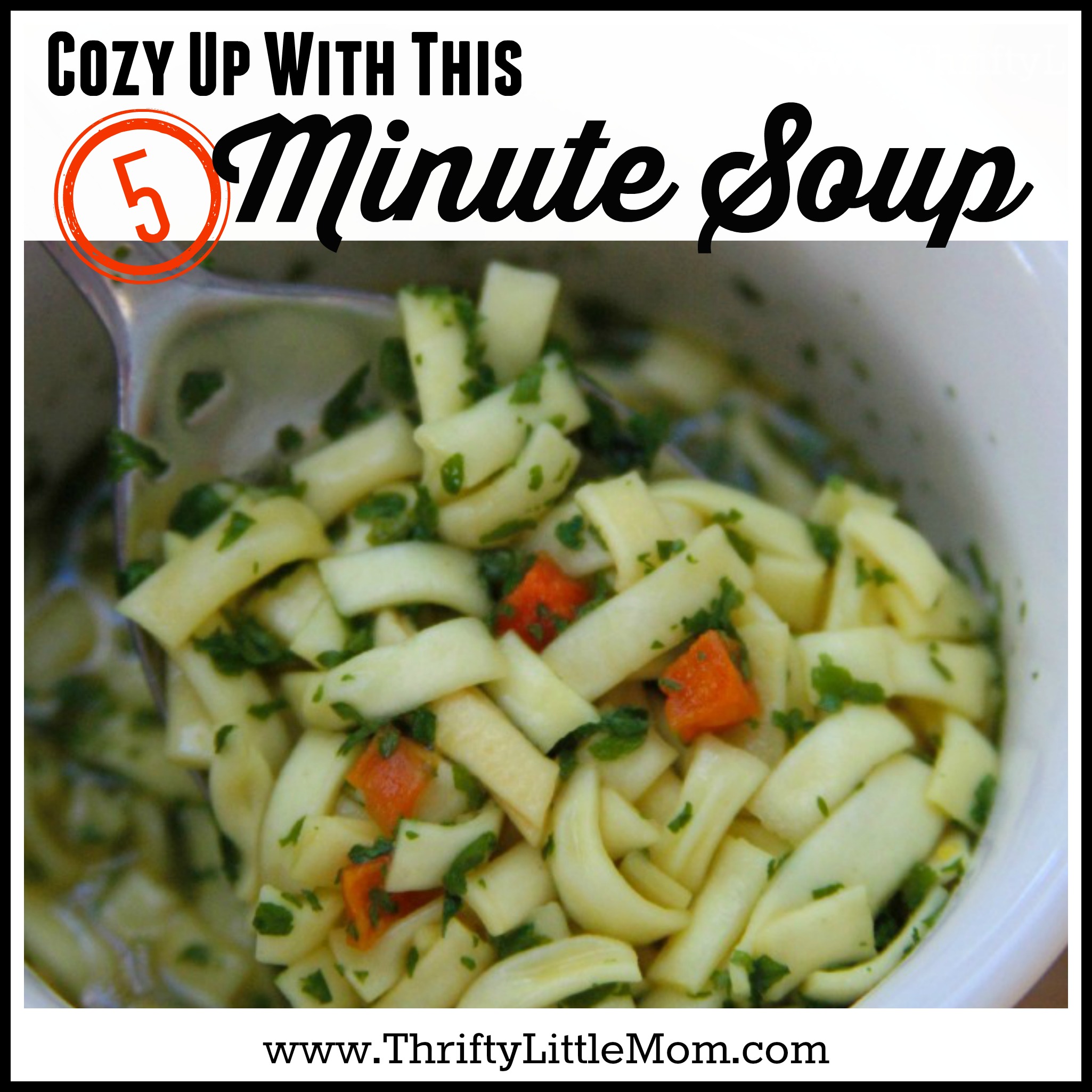 The cooler weather is coming and I find myself pulling out my sherpa throw blankets and dusting off my hot cocoa cups.  There are certain comfort foods that I keep around my home each fall and winter and that includes lots of soup.  There's nothing like making yourself a bowl when you want to warm up, eat a light snack or feel better when you've got the sniffles.
We have a Keurig® brewer and I recently spotted that @Campbell's has created soups that you can make with your brewer.  It's one of their new and innovative products.
I'm not going to lie, when I first saw Campbell's® Fresh-Brewed Soup® Broth and Noodle Mix for the Keurig® brewer I did a double take.  I mean…it's essentially a soup K-cup pod.  So the question you're probably asking is, "Does it come out tasting like coffee?"  I know what you're thinking because that was the first question I asked and so did all my friends.  The answer is, No. It tastes just like the Campbell's® soup you know and love!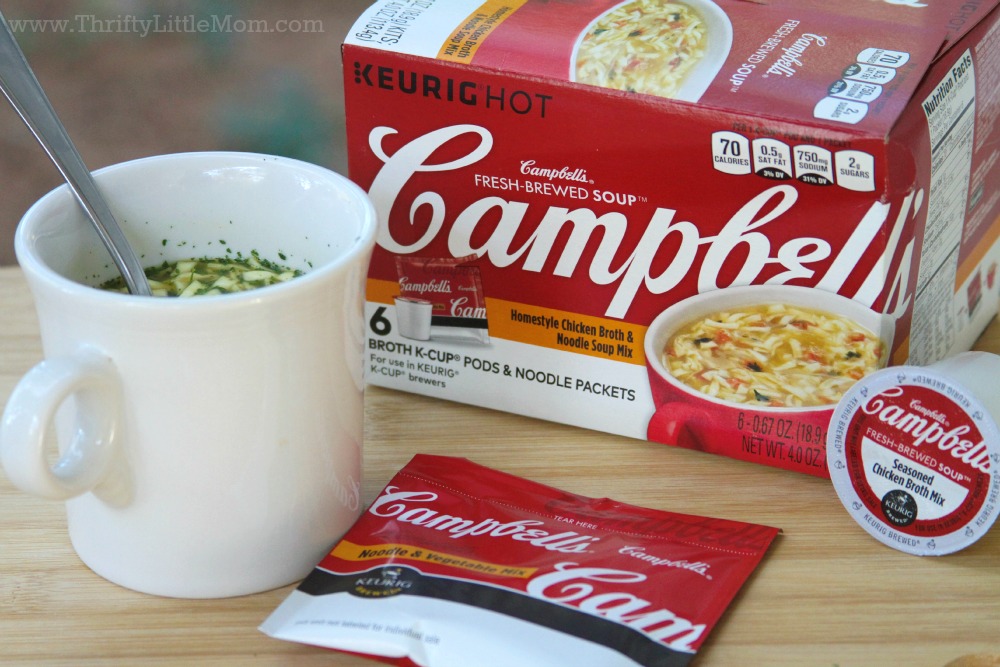 It's fast, it's easy and it makes a great 60-90 calorie snack for anytime of day.  I brewed my cup just after my son went down for bedtime.  The best part is that it only takes a few minutes to brew and you're on your way.  
Here's how it works!
Step 1: Run 1 hot water cycle through your Keurig® brewer just to remove any previous brewing residue.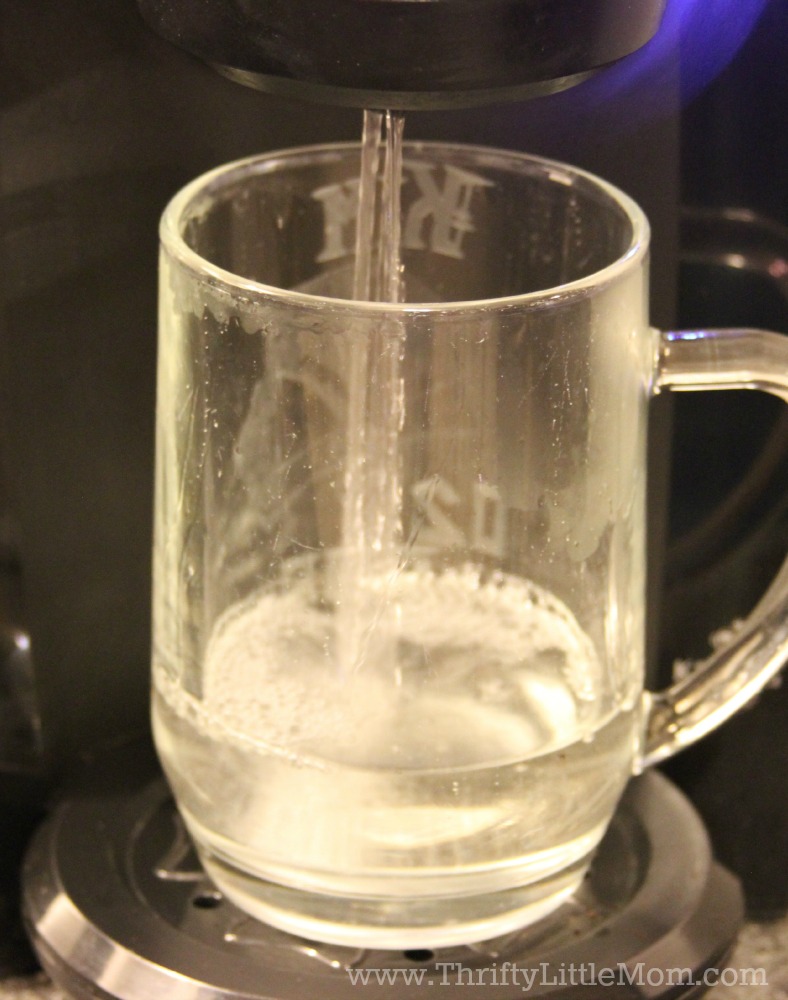 Step 2: Pour your noodle & Vegetable mix pouch into your 12oz mug.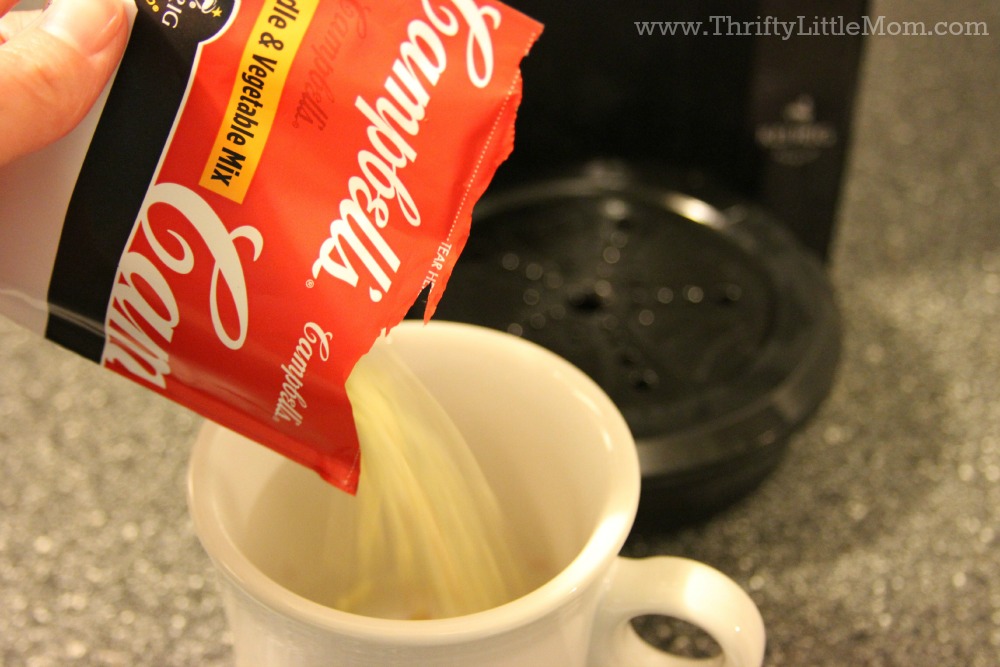 Step 3: Place your Campbell's® Seasoned Chicken Broth Mix cup into your brewer compartment.  Place your mug on the brewing platform so the cup catches the broth mix.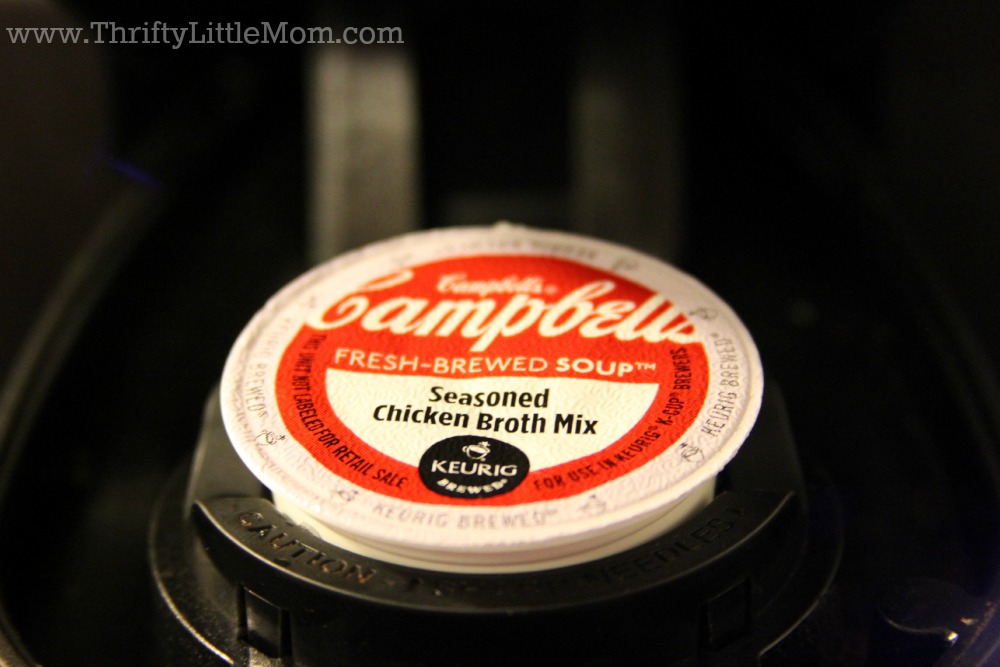 Step 4: Close the lid and select the brew size that matches the mug you are using.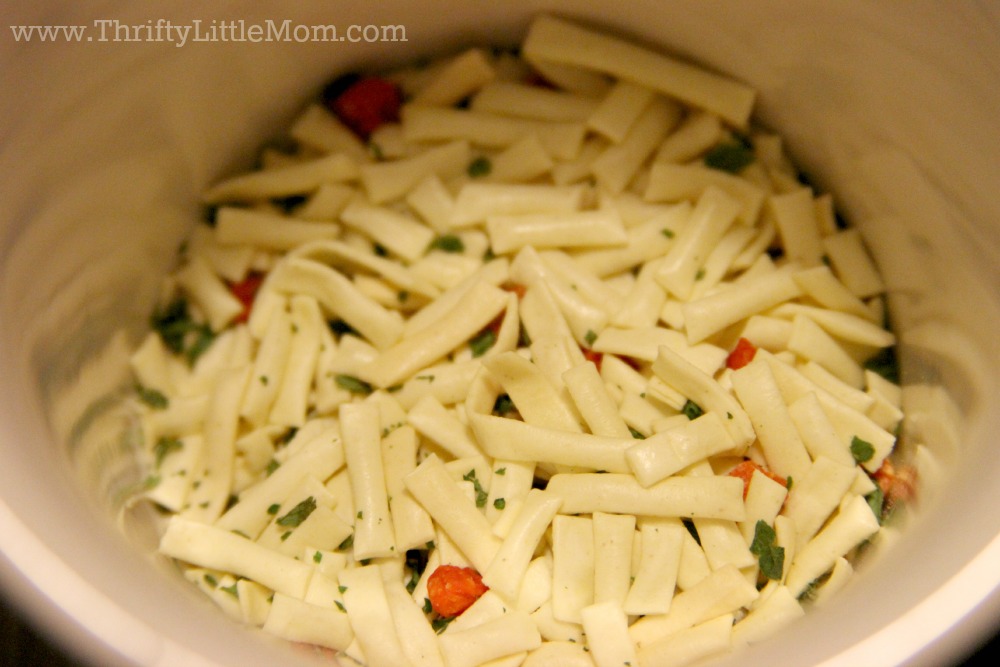 Step 5: Start the brew.
Step 6: Once it's done pouring the broth, use a spoon to stir the broth mix and noodles together. Let it set for 2-3 minutes.
Step 7: When the soup is at the temperature that's right for you, eat up!  You can use a spoon or you can drink it; either way you will find it has the same great quality that other Campbell's products have.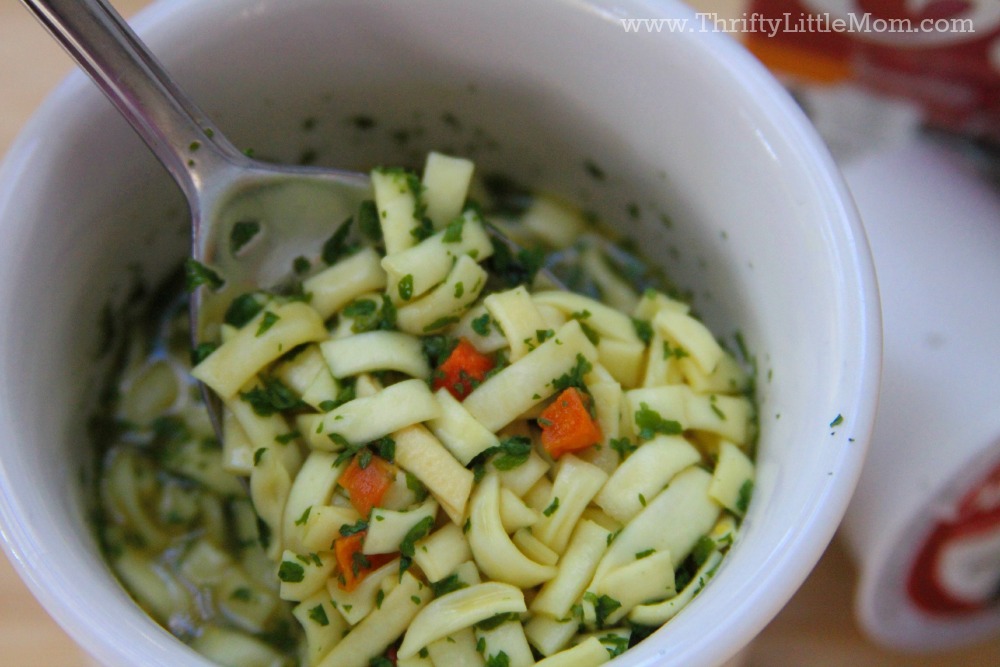 Now you can have Campbell's® Fresh-Brewed Soup® at the touch of a button with a Keurig brewer.  Keep a box of this around your house for when you want a quick bite to eat or a warm comforting treat.  These would especially be great for any kids you have living in a college dorm room! Winter is on it's way.  Are you ready?  If not, take a look at some of these delicious Campbell's recipes and be inspired.
Have you tried these or any of Campbell's new products?  If so I'd love to hear your story in the comments section below!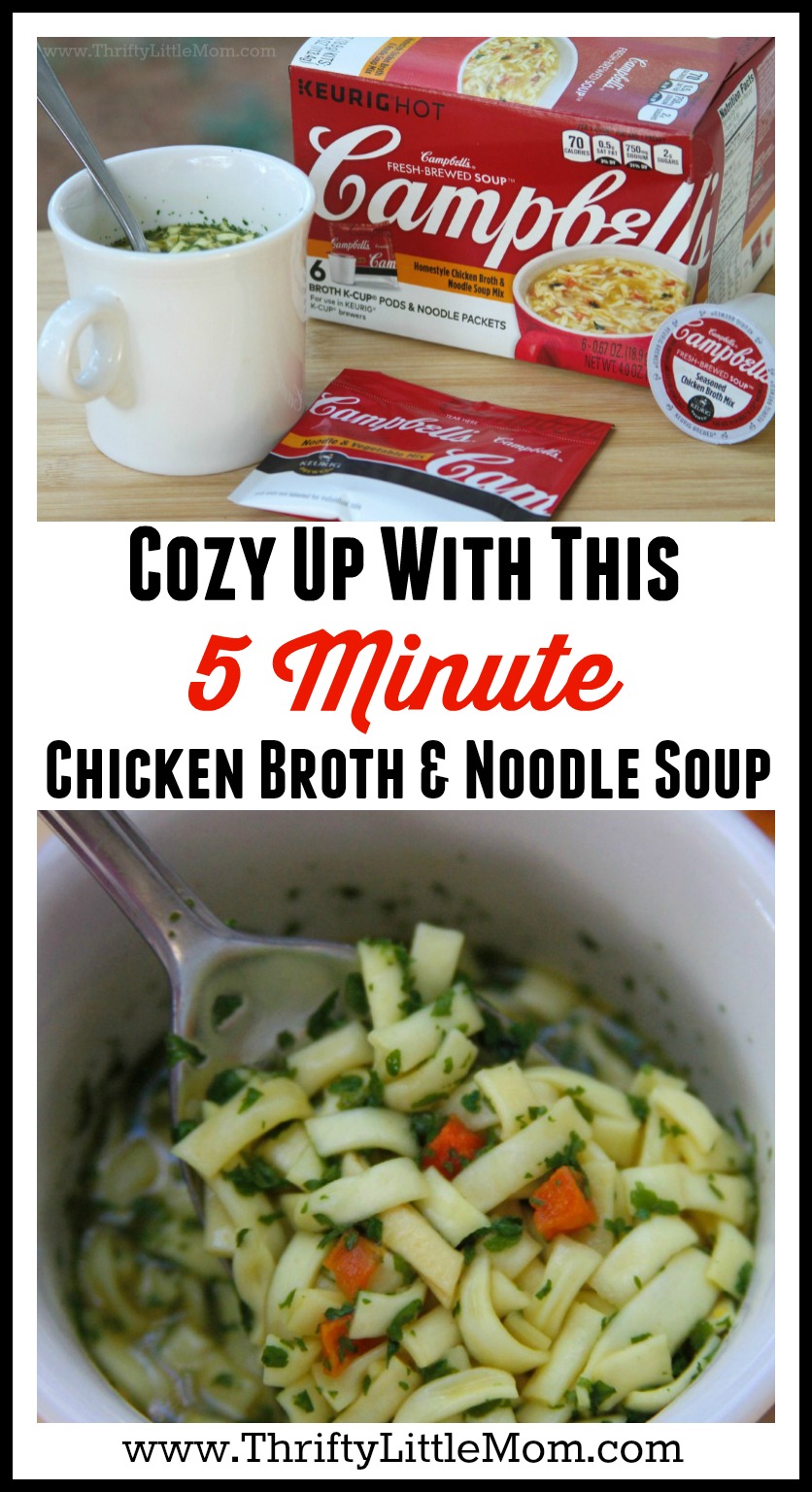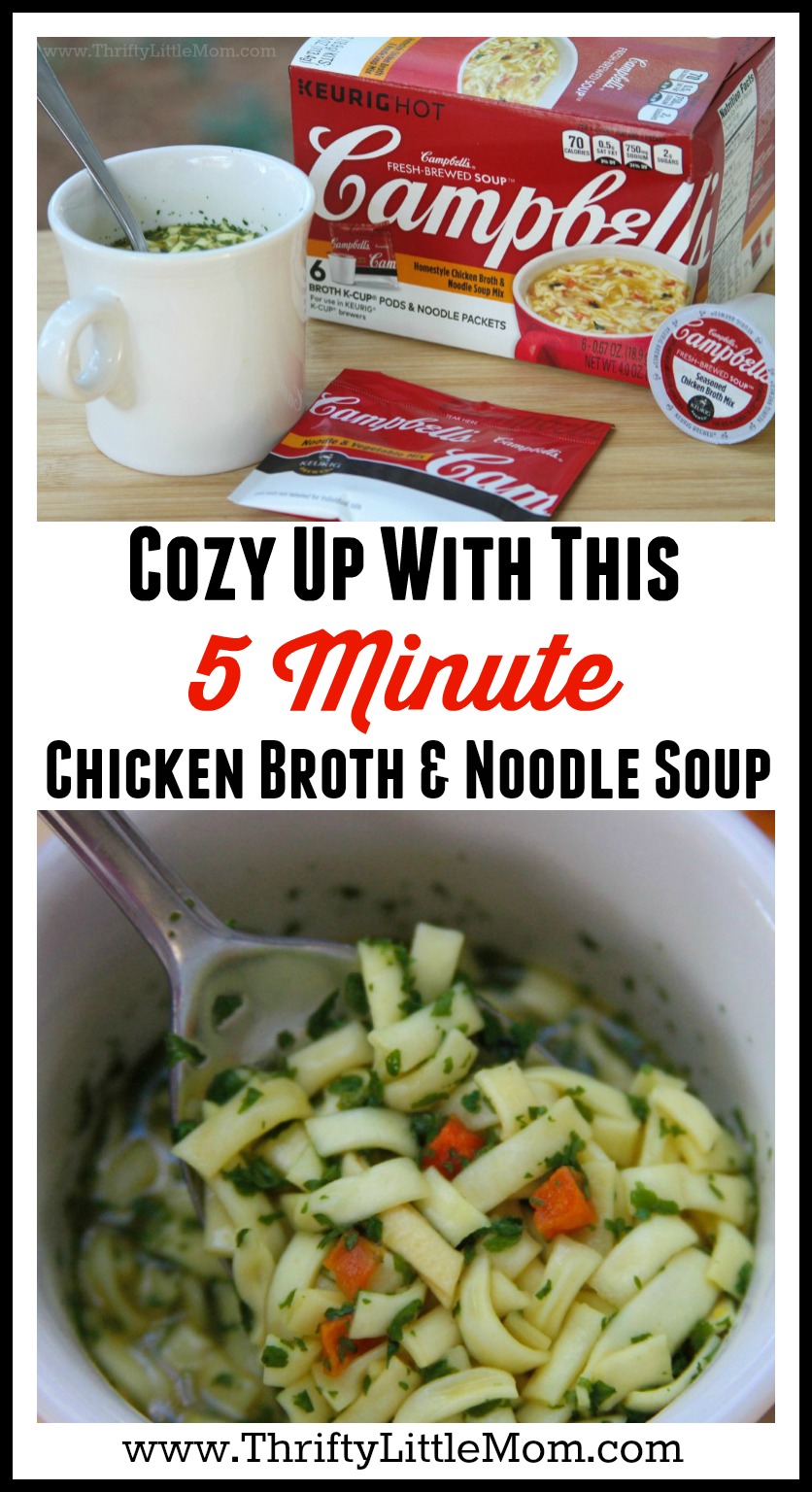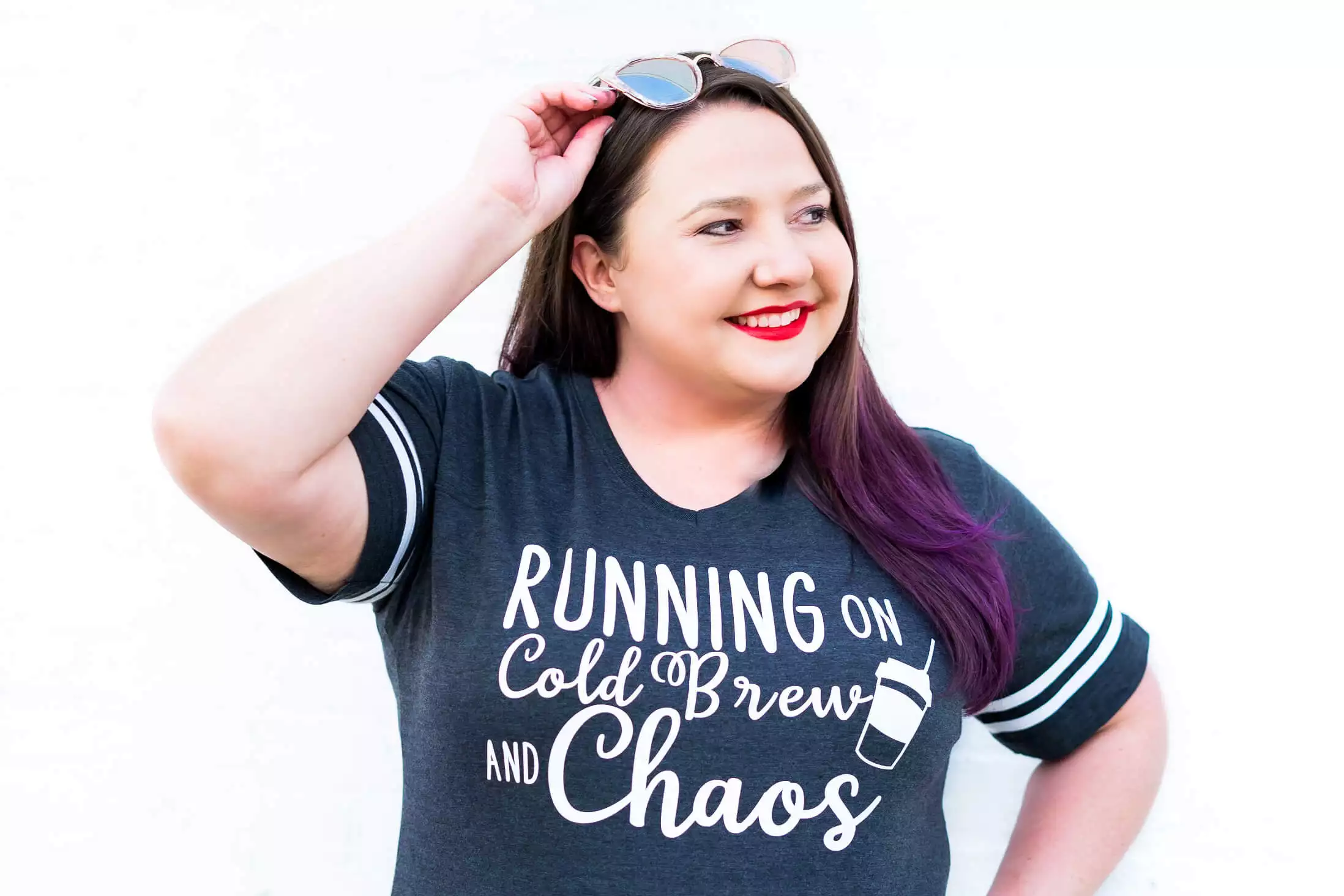 Kim Anderson is the organized chaos loving author behind the Thrifty Little Mom Blog.  She helps other people who thrive in organized chaos to stress less, remember more and feel in control of their time, money, and home. Kim is the author of: Live, Save, Spend, Repeat: The Life You Want with the Money You Have. She's been featured on Time.com, Money.com, Good Housekeeping, Women's Day, and more!