DIY Quick Knitted Change Purse
This post contains affiliate links. As an Amazon Associate, I earn from qualifying purchases. I also earn from qualifying purchases made with other brands and programs. See my
privacy policy.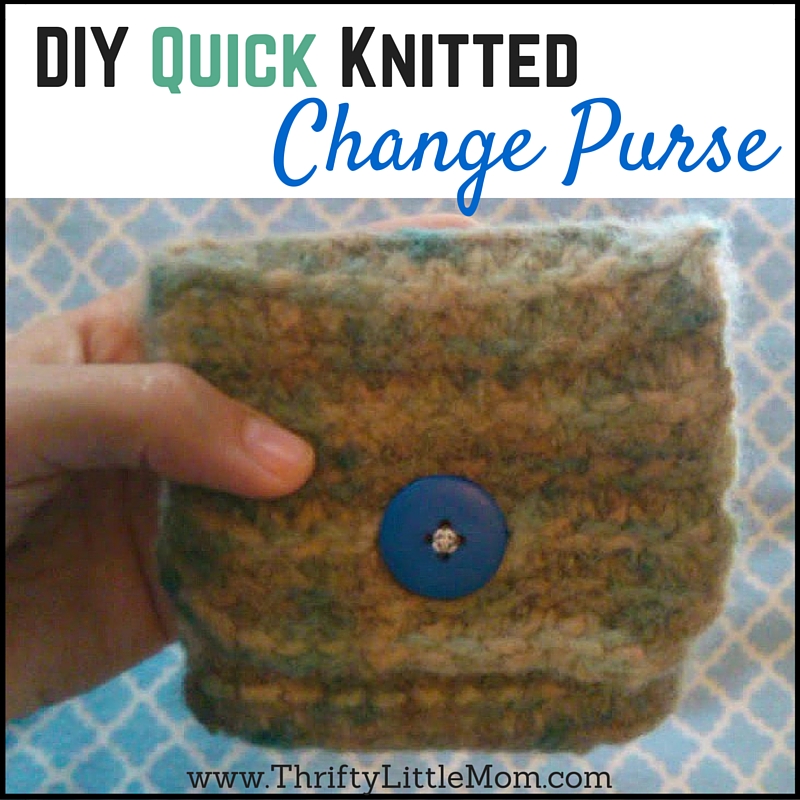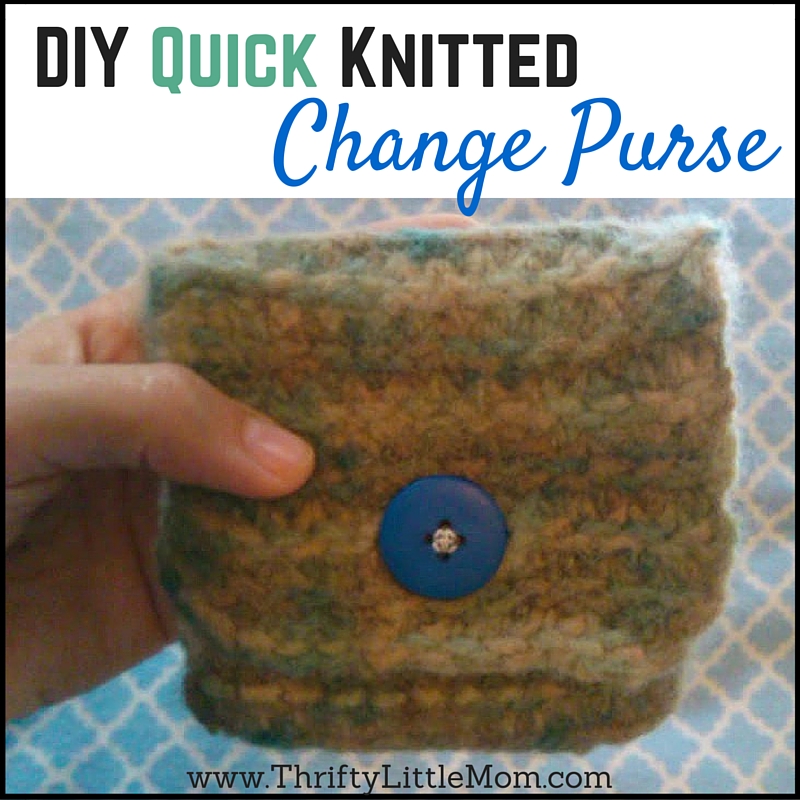 When I learned to knit several years ago, I had high hopes of making adorable gifts for friends and family.  Like most newbies, the first project I was encouraged to tackle was a scarf.  I can't even tell you how many times I had to pull that first scarf all the way apart! It's a wonder I ever kept going at all.  When I finally finished I ended up with a wonky, uneven scarf that took weeks to finish and wasn't at all nice enough to give as a gift.  So, when I started teaching others how to knit, I decided to find a project that was easy, hard to mess up, and not very time consuming.
This is my go-to project for beginner knitters because it knits up quickly, it doesn't require much skill, and, since it's felted, the finished product will hide your mistakes well. The change purse pictured in this tutorial was knitted in one evening while watching TV. From casting on to sewing the button, it took me less than 2 hours (not including drying time, of course).
Here's what you need to know before we begin:
Cast on/ Bind off
Knit stitch
Knit 2 together
Yarn over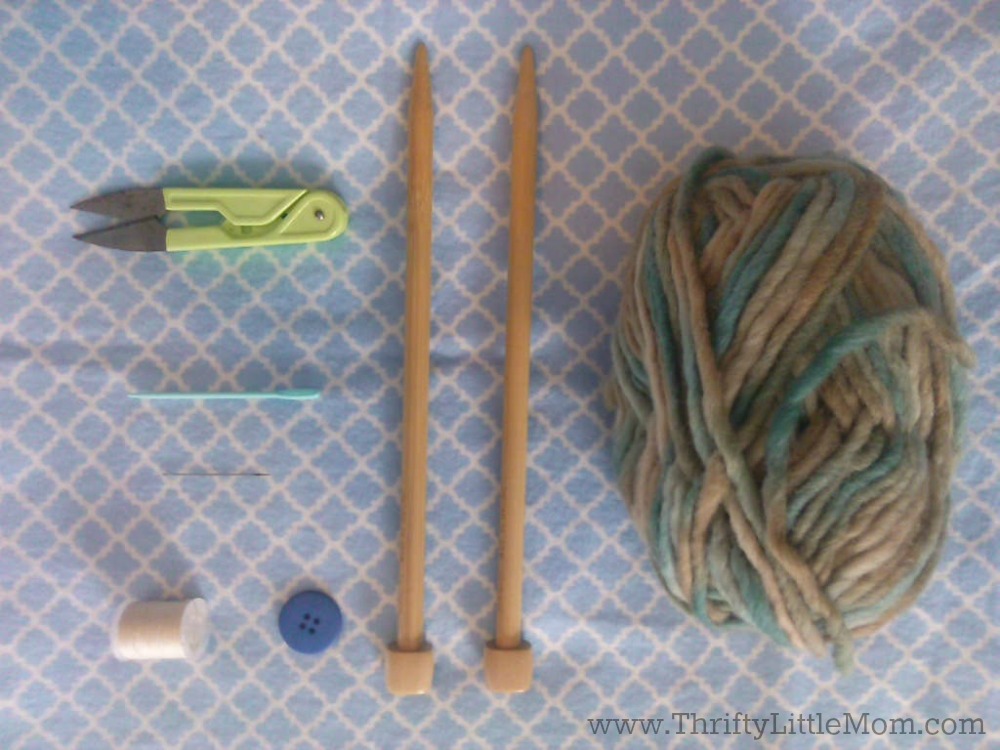 Materials:
Bulky wool yarn
Size 11 or larger knitting needles
Scissors
Yarn needle
Button
Thread
Sewing Needle
I like to start by knitting and felting a small swatch to see how much the yarn will shrink up. Because I'm pretty lazy I usually just do about 4-5 rows of 10 sts. Then I use the swatch to determine how many stitches to cast on as well as the length of the piece.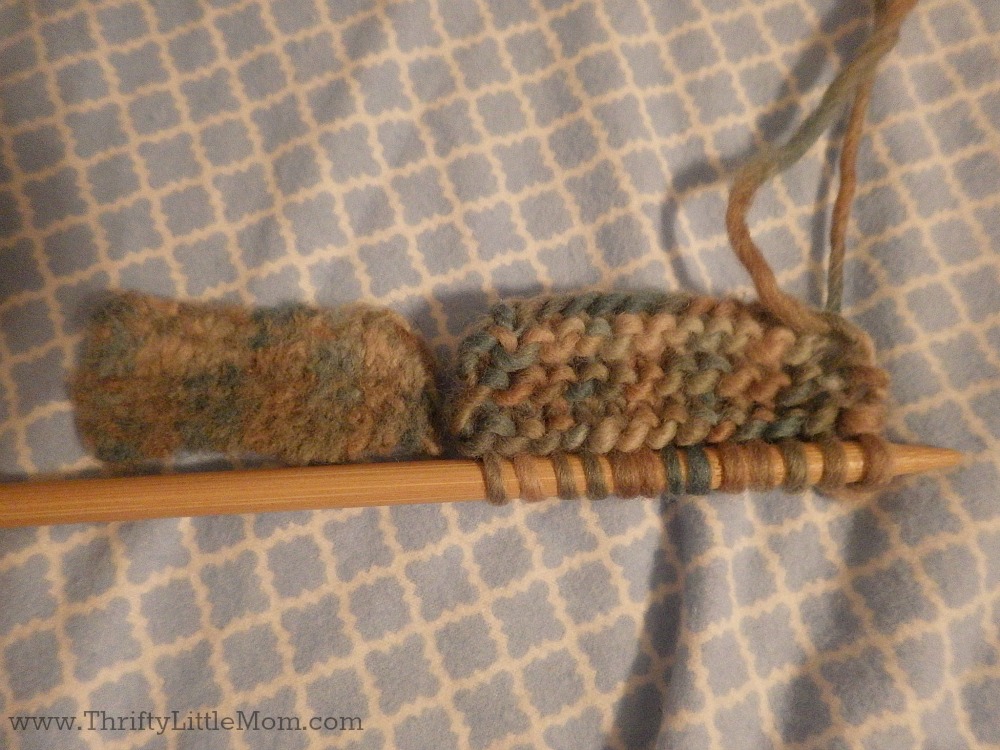 Swatch – Cast on 10, knit across for 4-5 rows, cast off 10. Felt and squeeze all liquid.
Based on my swatch, I decided to cast on 13sts for this yarn.
Pattern:
Cast on 13.
Knit in garter stitch until you are about 2" short of your desired length.
Knit to half-way, k2tog, YO, YO, k2tog, knit to end
Knit to half-way, k2tog, YO, YO, k2tog, knit to end
Knit two more rows.
Bind off.
Cut a 4-5" tail.
You will end up with a long rectangle like this: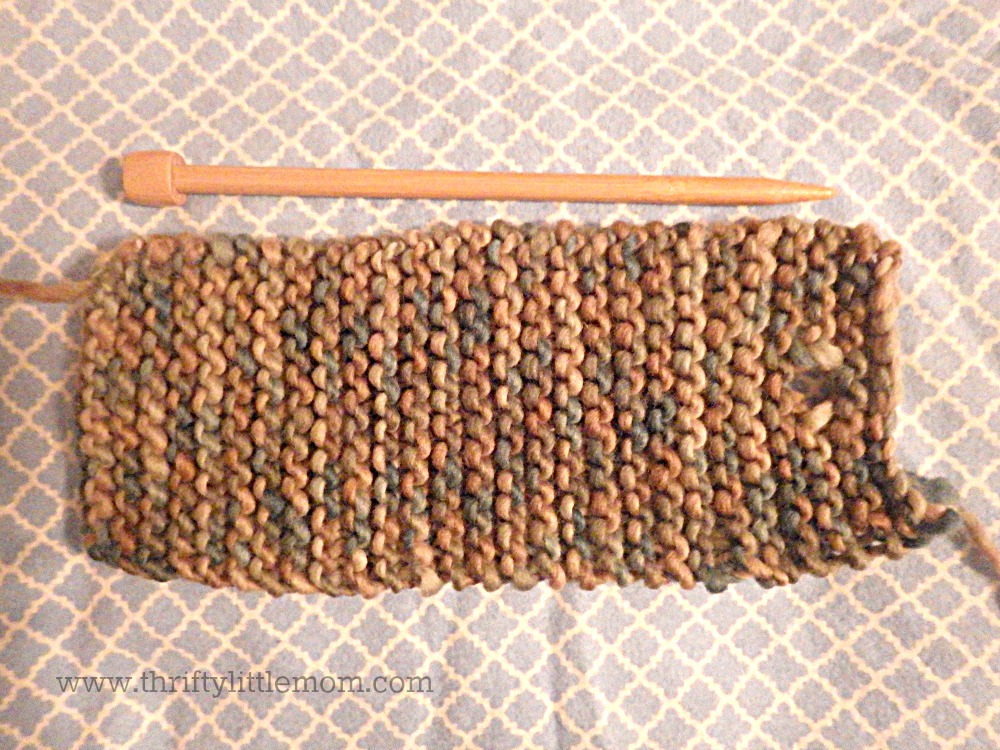 Now, fold the rectangle in thirds until you are happy with the placement of the button hole.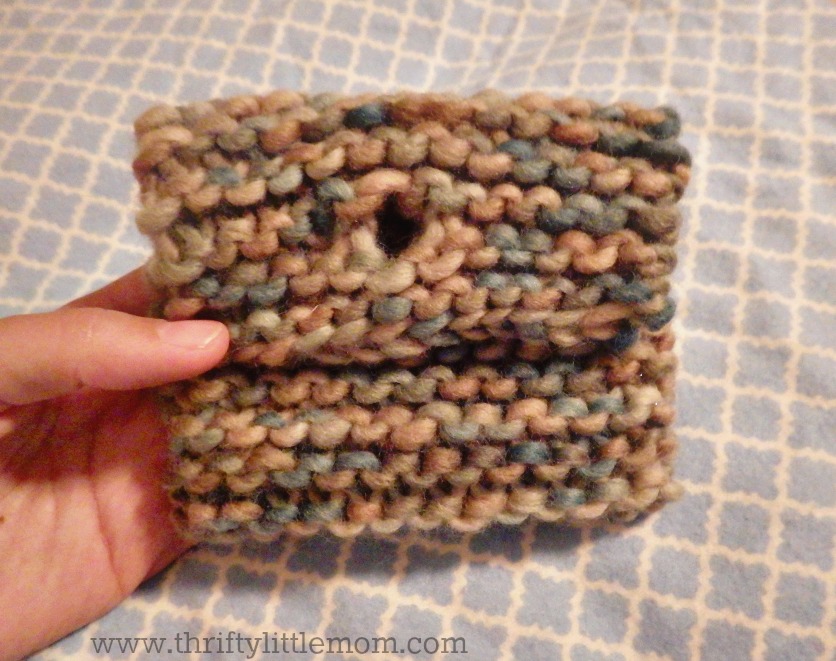 Use the tail to sew the sides together. Cut another 4-5" of yarn to sew the other side.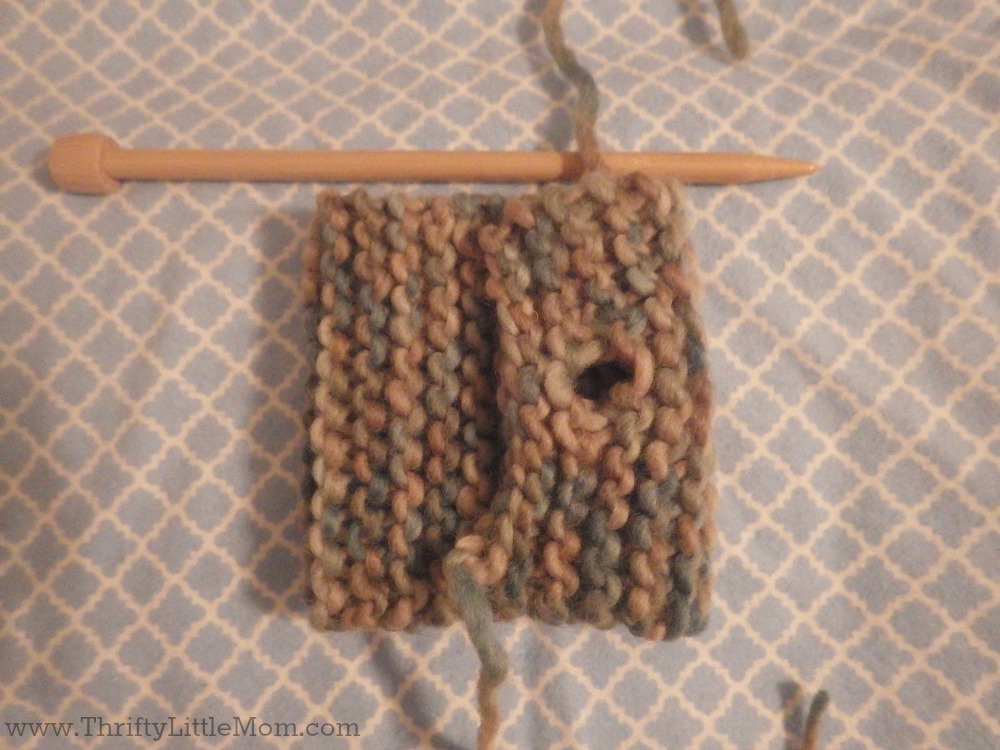 You can easily just wash this in hot water with a load of towels until it is felted to your liking, but I prefer to felt by hand.
I fill a bowl with hot water and a little dawn dish soap. Then I just vigorously rub the knitted fabric against itself over and over and over. Make sure you have a good lather of soap and that you are using a good deal of friction. You may wish to turn the change purse inside to make sure all sides are felting equally.
When you are happy with the results of your labor, rinse the soap out in cold water.  Use a clean, dry towel to roll the change purse up and remove as much water as you can. Finally, place something in the pocket of the pouch to give it a little shape as it dries. (I used one of my son's Squeeze 'Em pouches.)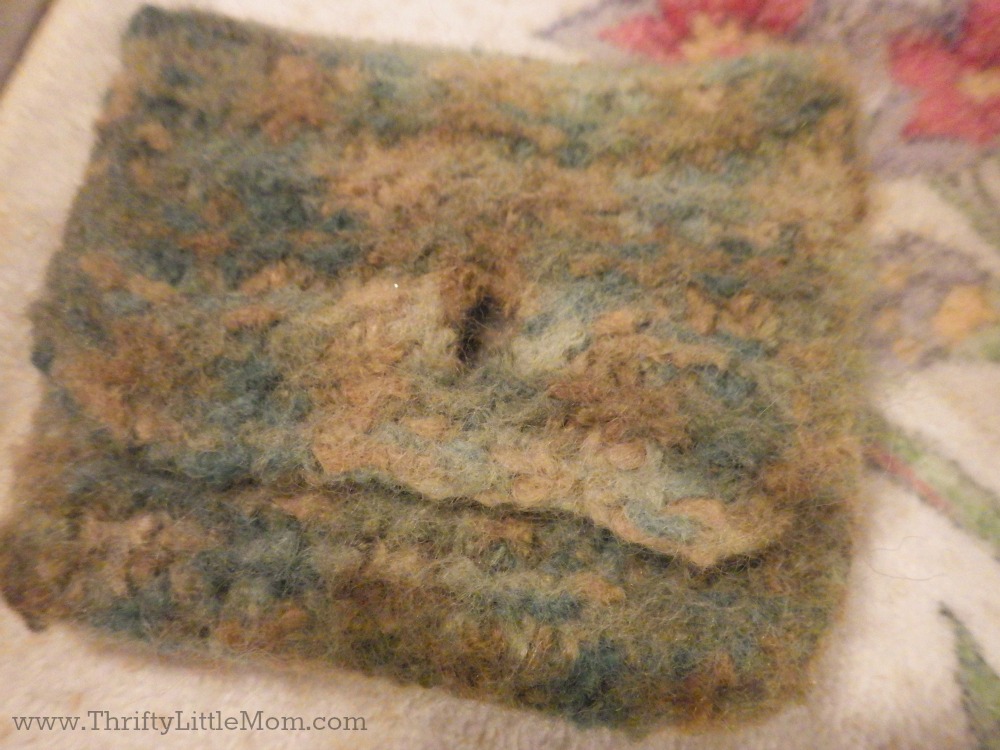 Now you have an adorable felted pouch! All that's left now is adding a button and whatever other details you'd like!
I chose a large blue button and a linen-colored thread. Line up your button with the button hole and sew the button to the front of the pocket portion of your change purse.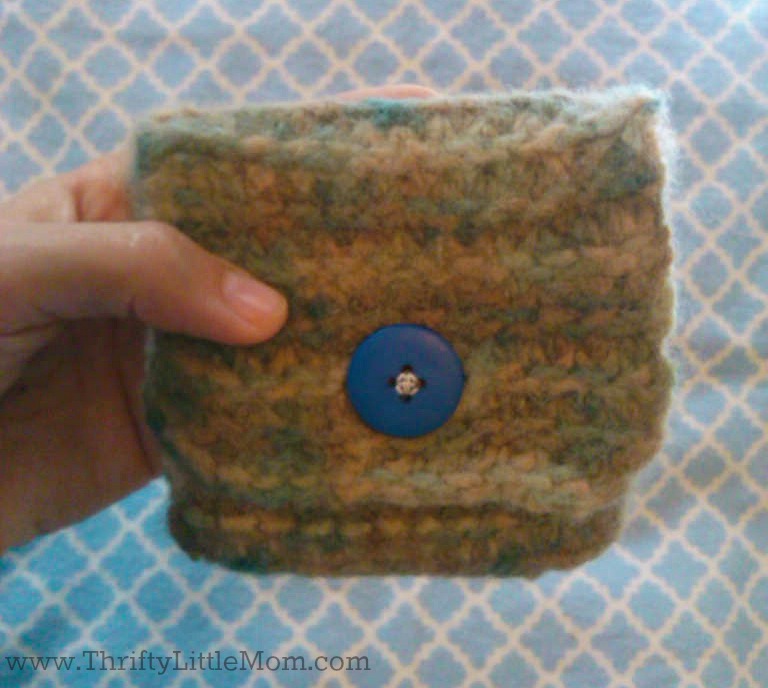 Viola! You're finished!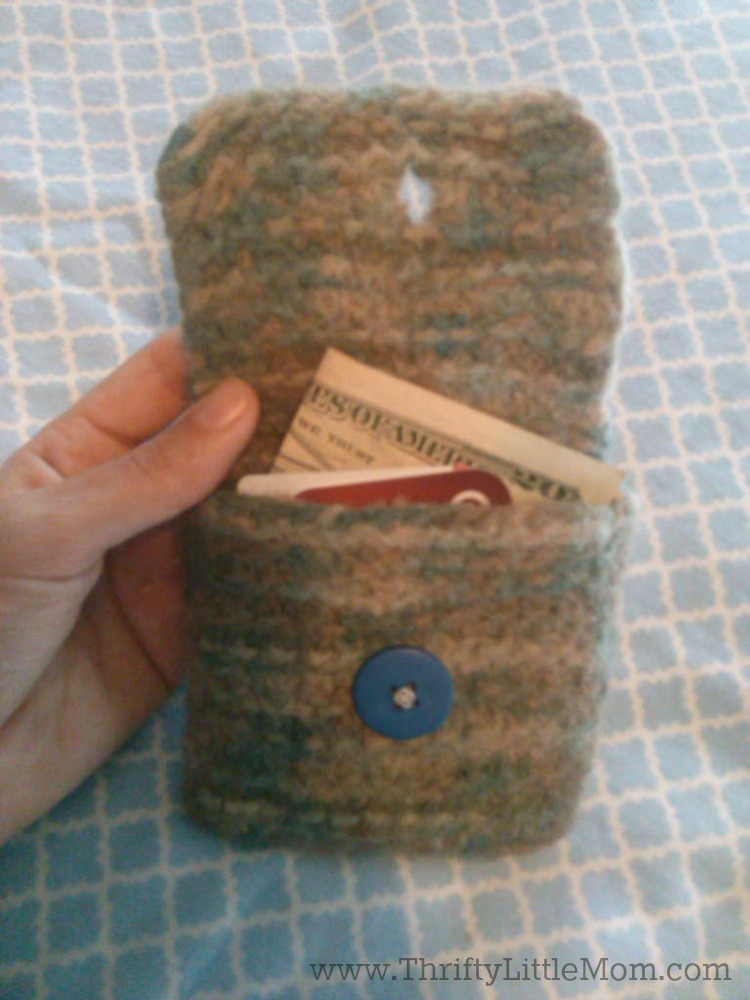 I hope you will enjoy this project this holiday season!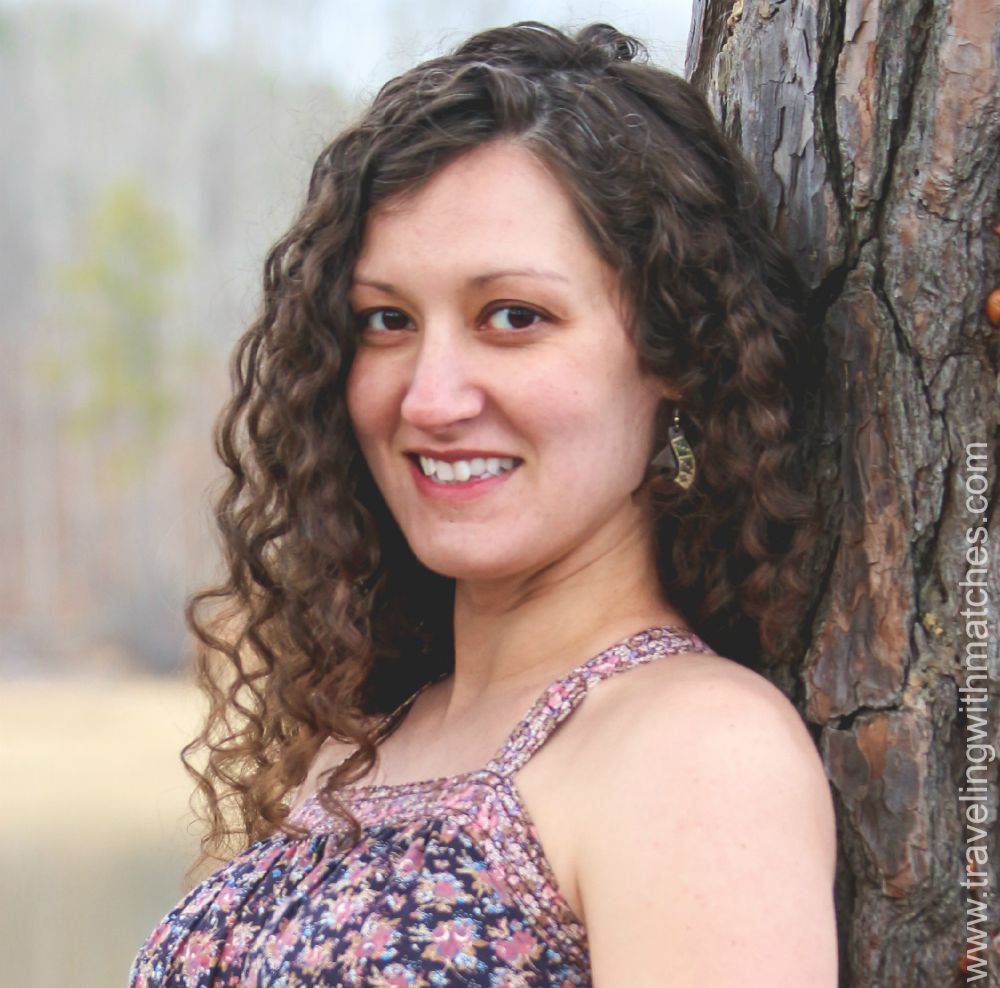 Thanks to Cat Queen for contributing this fun and easy project tutorial!!!  Time to go dust my needles off!
Cat Queen is a freelance writer and editor in the suburbs of Atlanta, GA. She graduated with a B.A. in English from Kennesaw State University and later earned an advanced certificate in TEFL while teaching abroad. She loves Jesus, knitting, and Atlanta Falcons football. You can find her atwww.travelingwithmatches.com.