5 Fun Family Christmas Tree Decorating Traditions
This post contains affiliate links. As an Amazon Associate, I earn from qualifying purchases. I also earn from qualifying purchases made with other brands and programs. See my
privacy policy.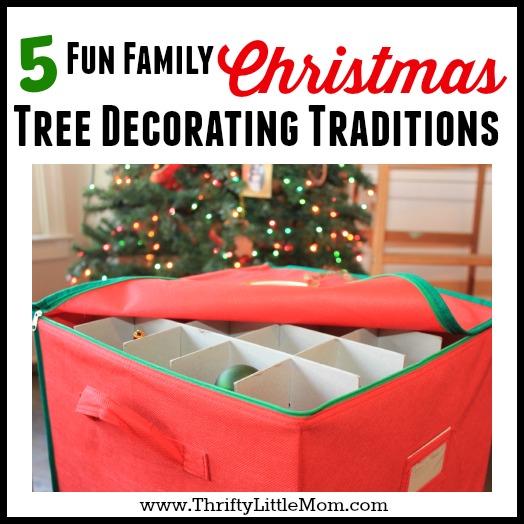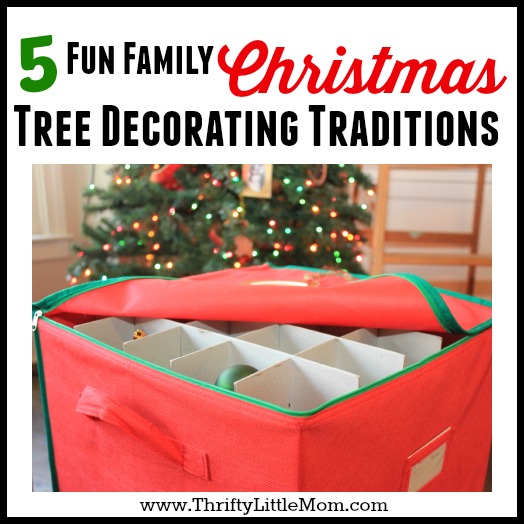 Traditions and Christmas…these two words are synonymous during the Holidays and for good reasons. The cold weather makes family members want to don their fuzzy socks, stay indoors and linger around warm meals. With more togetherness and intentional family time during the season, activities are sure to follow and traditions are born or continued. Do you have a family tradition centered around decorating the Christmas tree? Do you want to start one this year?
5 Family Christmas Tree Decorating Traditions:
Decorate "in your Christmas Jammies"! As soon as the cold weather hits your hometown, sales for wintry sleepwear start popping up in stores all over. Celebrate togetherness while decorating your Tannenbaum in matching pj's. If your family is large or new pajamas are either not needed or not in the budget, consider new matching t-shirts, socks or scarves, anything that unites your family!
Personalize Ornaments- Gift each child in the family with an ornament that signifies something special that happened in their life the previous year. Did your little one play Peewee soccer?-a soccer ball ornament is easy to score! Did your 16 year old get a driver's license this year?-a car ornament is a must! A thrifty way to do this is to buy clearance ornaments and repurpose them. I found these heavy pewter ornaments for 10 cents a piece that I re-purposed by simply changing the ribbon, sanding off the original wording and adhering my daughter's high school logo to the front with a team picture on the back. When your children are all grown with a home of their own, give them their collection of ornaments for their first tree trimming occasion.
Create Simple Mementos– During family vacations a Christmas ornament is the best souvenir! Pour sand from beaches visited into clear ornaments, purchase official ship ornaments for cruises taken, add a screw eye & ribbon to the top of a small trinket that best represents a trip… What better way to reminisce travels of years gone by while the family is together decorating the tree! *Don't forget to get your Sharpie out to write the year somewhere on the ornaments you are collecting!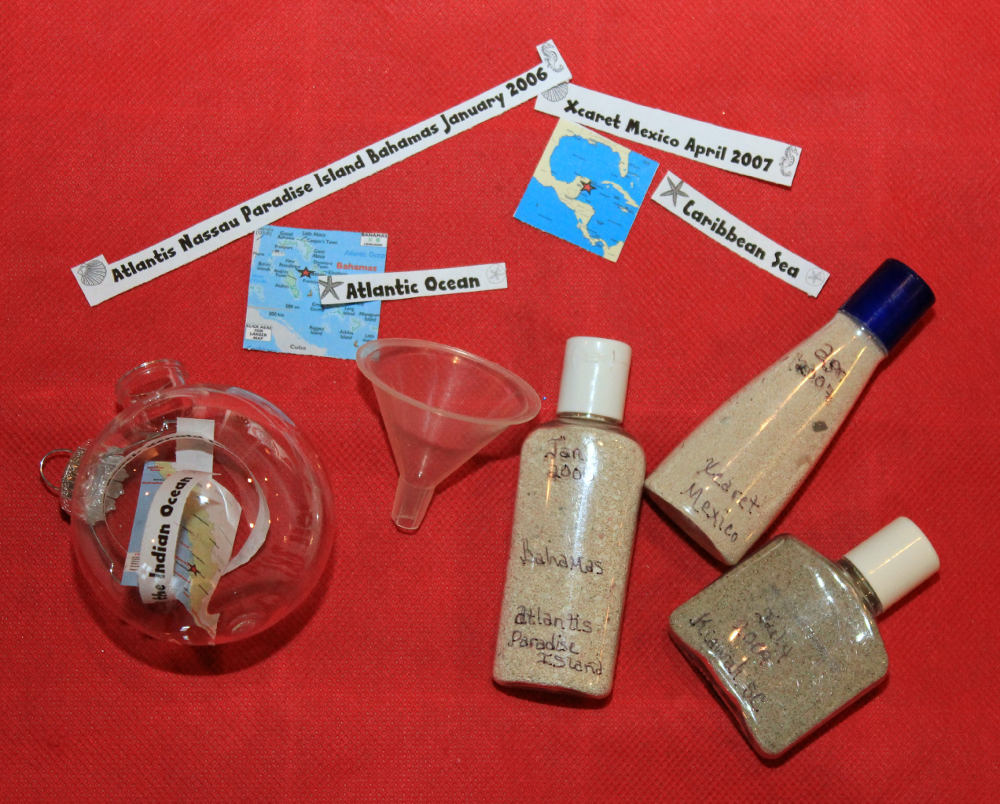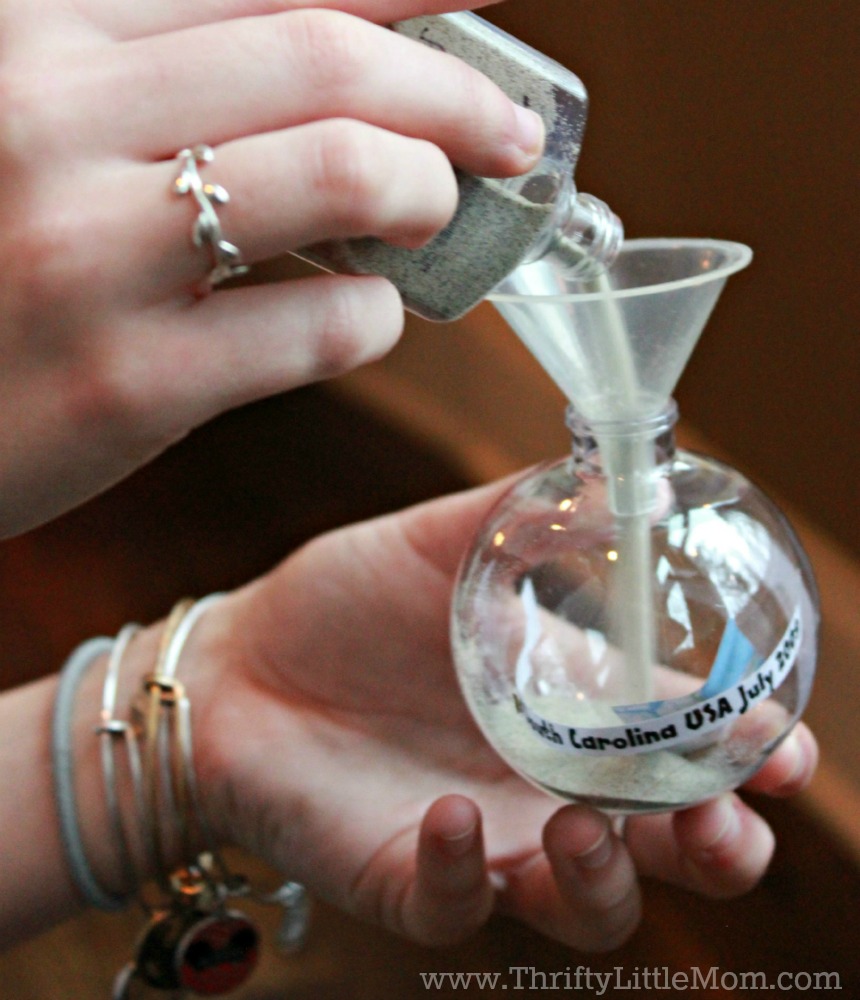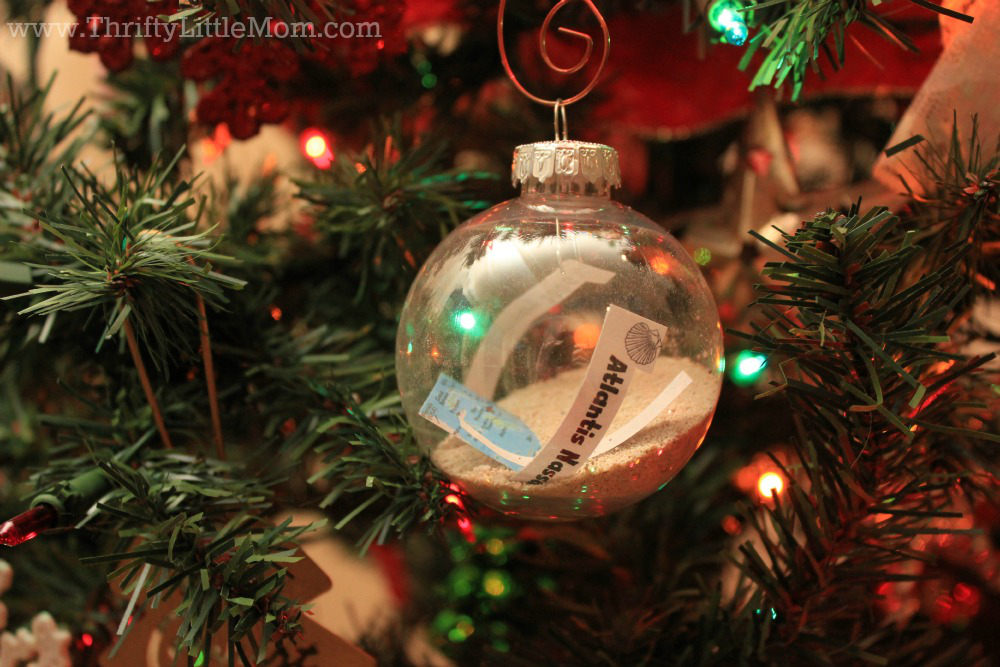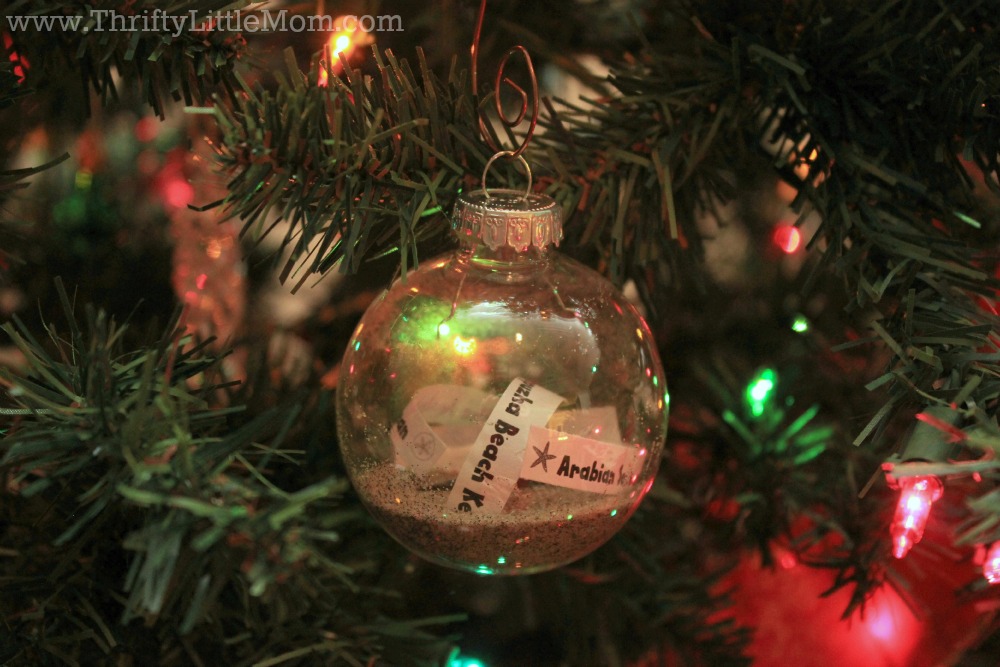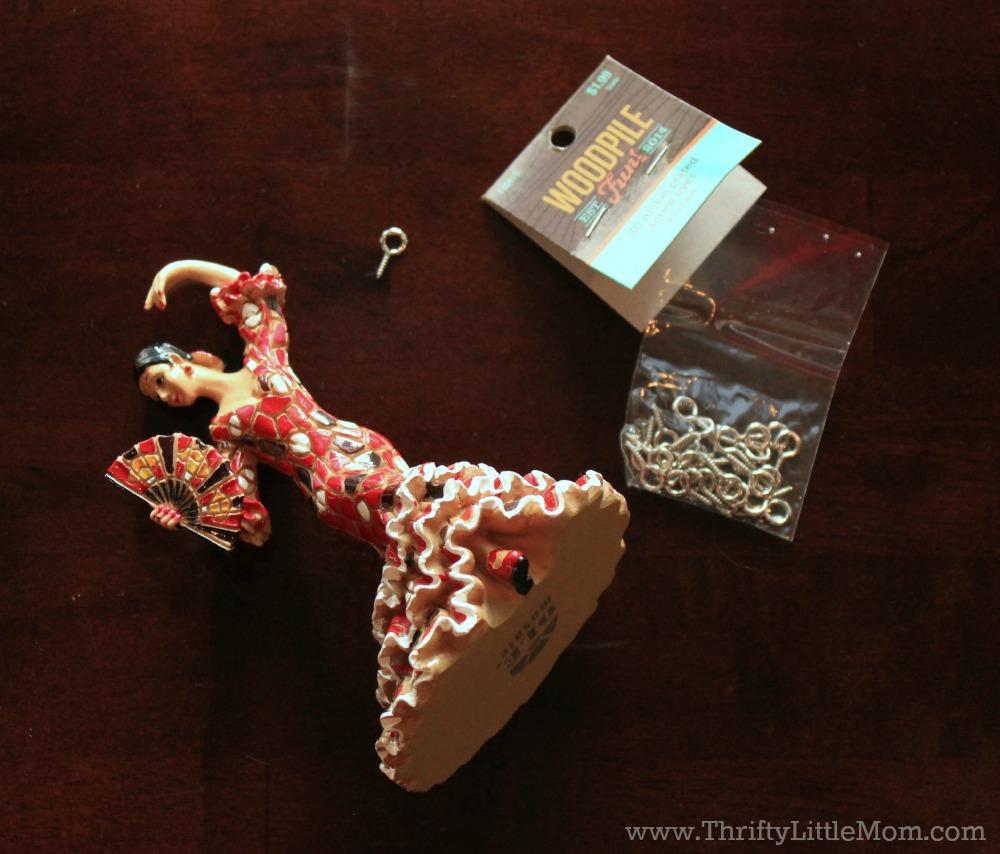 Make Family Ornaments- A picture tells a thousand words so collect small frames from garage sales, flea markets, dollar craft sections and frame a miniature version of your Christmas card, your little ones' annual pictures with Santa or your children's official school photo each year to hang on your tree. The photos will bring laughs year after year and they won't be just sitting in a dusty photo album or in a 'cloud' somewhere!
One really nice option is to make some floating ornaments with family photos like this project from Caught By Design.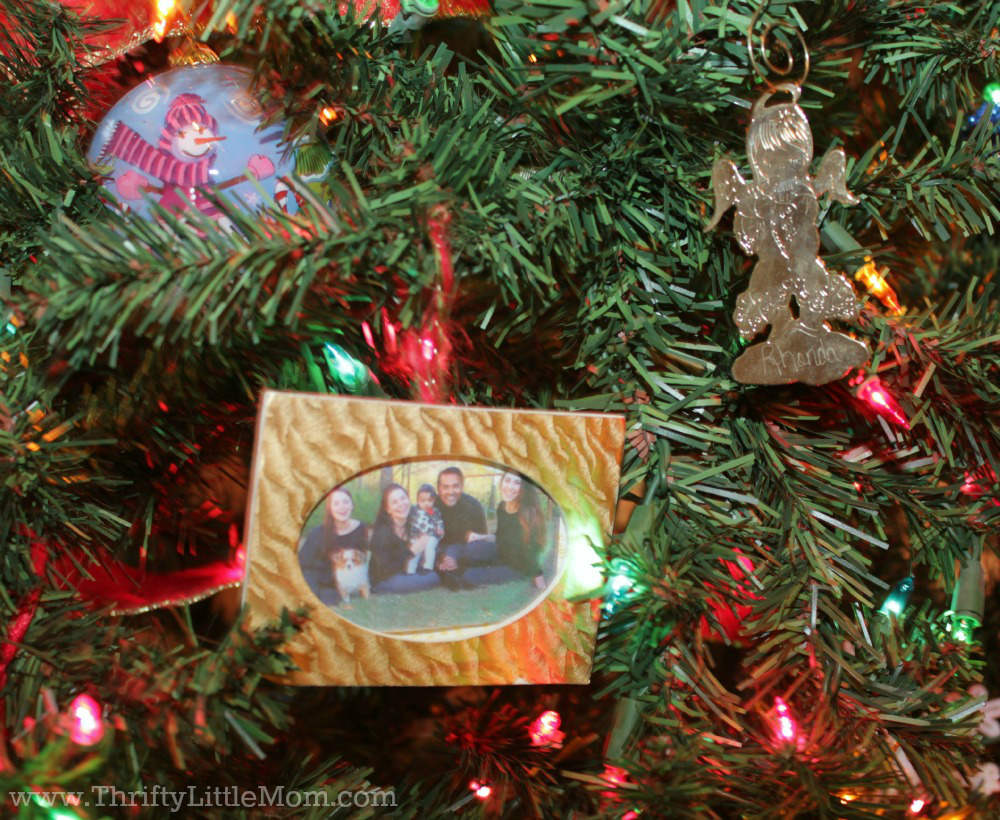 Finally, once all of the Decking the Halls is complete, decide on a family service project. A way that you can give back or serve others during this season of giving. In the past we have gone caroling at a nursing home, made no-sew scarves & purchased socks for the homeless, collected gently used toys for needy children along with new mittens & hats, delivered baked goods to neighbors and thermos' of hot cocoa for the mail carrier and garbage collectors (you can find plenty of thermos' at thrift stores!).
Not only are these traditions fun and heartwarming, but they bring much needed togetherness to your family during a time when we all get so busy making our lists and checking it twice! Whether you choose to incorporate one or all of the five traditions, make sure to take a lot of pictures, play Holiday music or your favorite Christmas movie in the background and don't forget the hot cocoa/eggnog.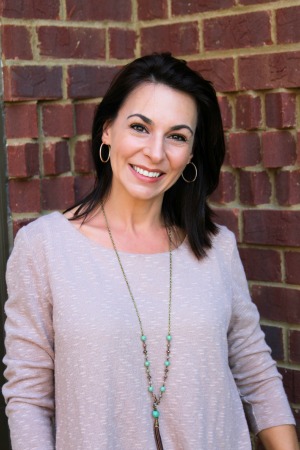 Thanks to Rhonda John for sharing her awesome family traditions in this post with us!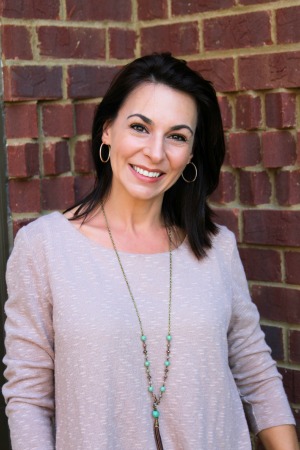 Rhonda is the owner of My Symphony Seasonings, LLC located in Georgia. She has a passion for good food, health & entertaining which was the perfect combination for creating My Symphony Seasonings, a company that encourages you to cook and eat whole foods, close to nature by providing original recipe blends of organic herbs & spices, free of fillers and artificial preservatives to add flavor, richness and health benefits to your dishes!