How to Rock Your Ugly Sweater Gathering
This post contains affiliate links. As an Amazon Associate, I earn from qualifying purchases. I also earn from qualifying purchases made with other brands and programs. See my
privacy policy.
With the holiday season in full swing, I typically get invited to one or two ugly sweater kind of parties. And if you are heading out to an ugly sweater party this holiday season or you just want to be super tacky at family holiday gatherings here are my best tips for having the absolute worst sweater look ever while still staying bundled up in the winter weather wherever you are!
1.Head to the Thrift Store- The best place to get the WORST sweaters possible is the thrift store. It's like stepping into a late 80's early 90's time machine and discovering bad fashion of the past that you bring with your to the future.  Don't limit yourself to the just the sweater racks.  You should explore the sweatshirts, turtleneck and vest section as well.  I always find the ugliest sweaters in the vest section!  Check out the cat snowmen on the thrift store sweater below.  Creepy and ugly.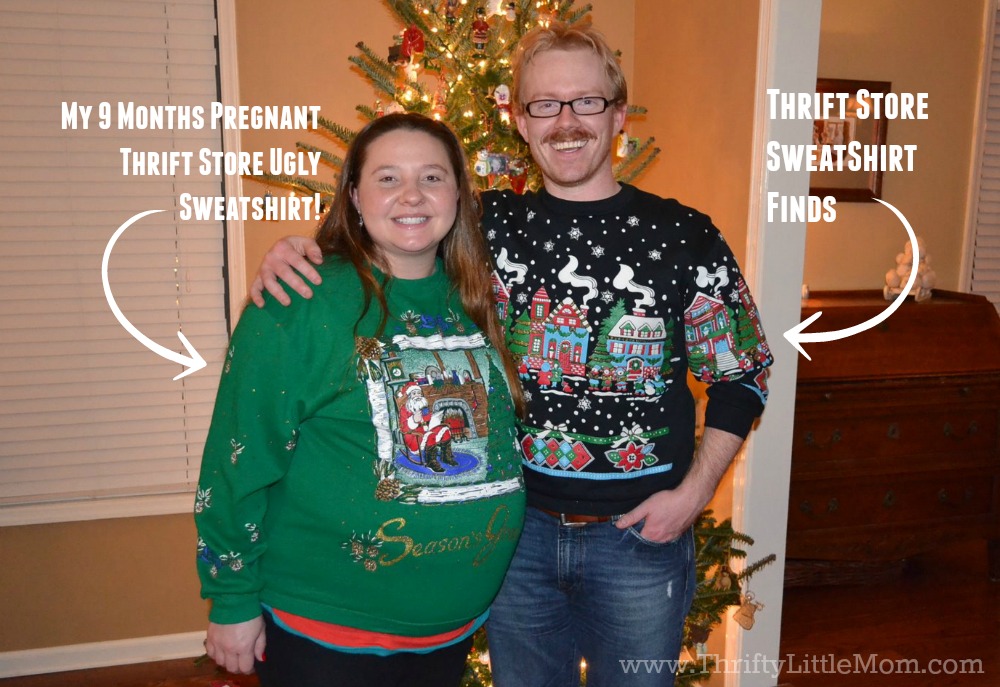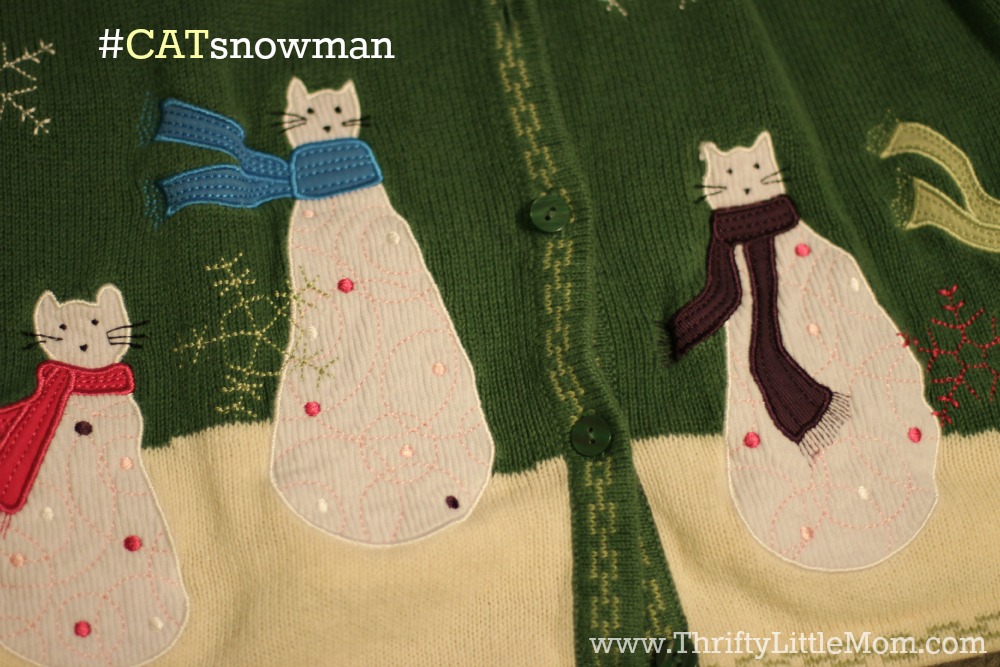 2.Make Your Own- Nobody says that you can't grab up a blank sweatshirt or sweater from your closet, a retail store or a thrift store and attack it with rhinestones, mini tree decorations and bells. If you want to get really crazy, attach some battery operated Christmas lights and carefully hand stitch around the wires (obviously without going through the wires) so that they stay in place on the sweater.  The more crap you attach…the merrier.  If you don't have a lot of time opt for hot glue to attach your items if they can withstand the heat.
A great place to get supplies for these types of sweaters is the Dollar Tree!
3.Just go to the store-
With the popularity of ugly sweaters now, you can practically go to any mega box store and find something that you can wear in a pinch. Last year I found a Christmas cat shirt and it was immediately in my shopping cart.  It's my new favorite.  I also grabbed the white sweatshirt with best of the worst holiday décor ideas for my husband.  He typically wears this to his work one day every year.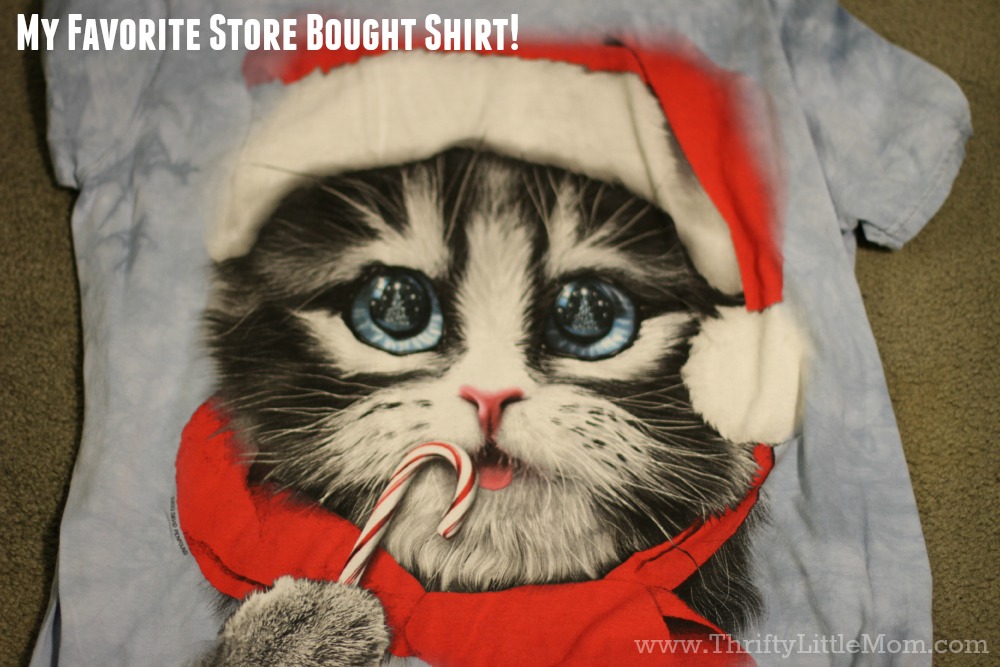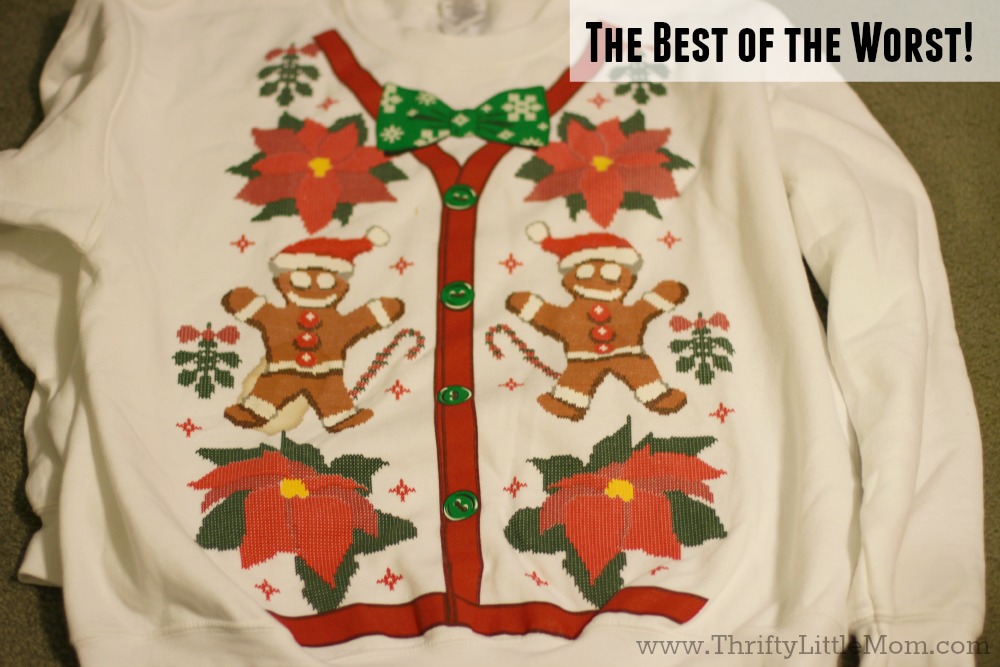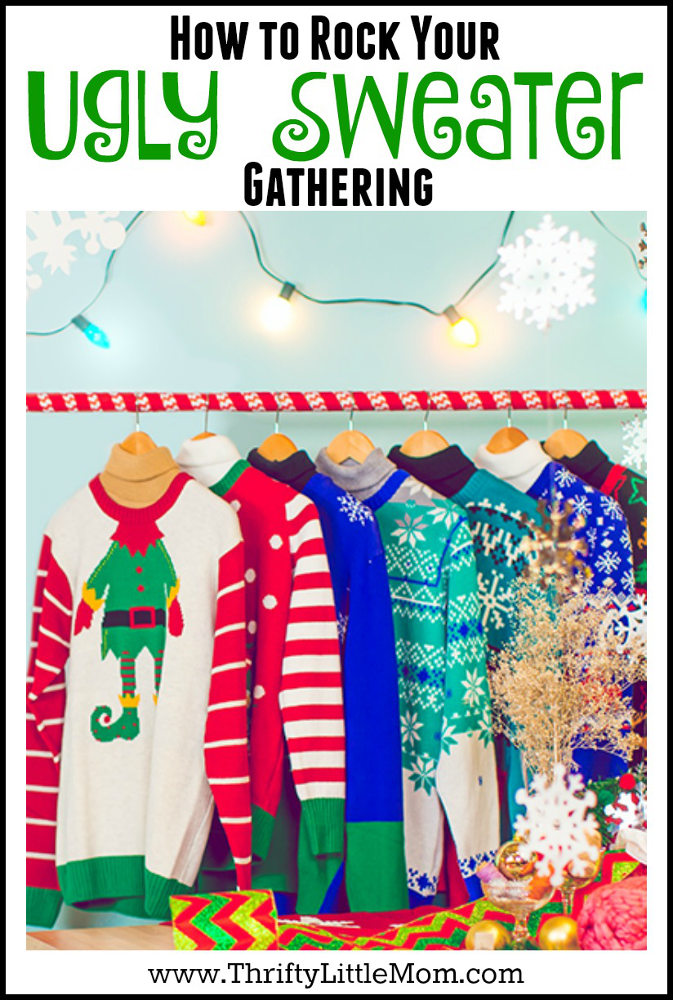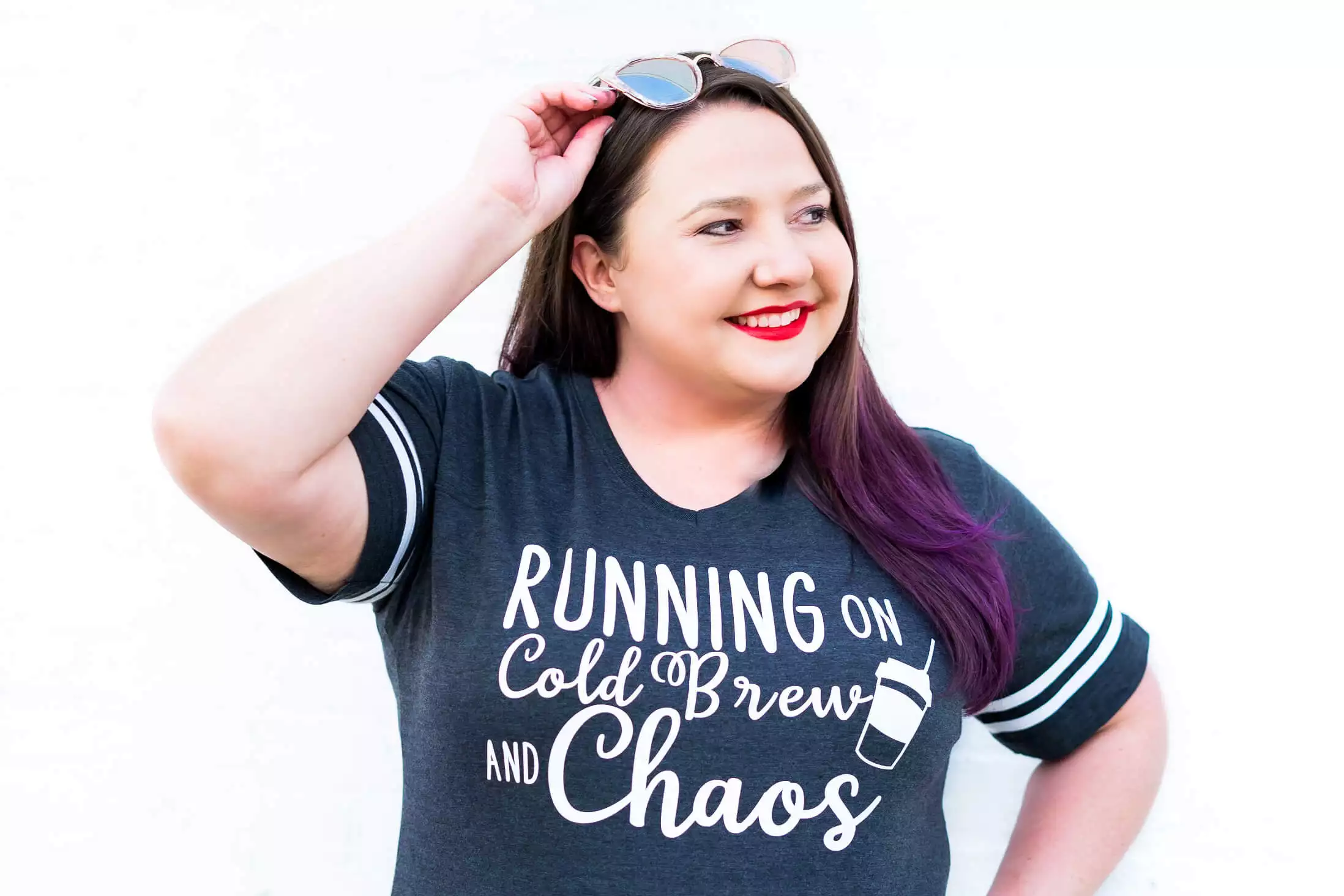 Kim Anderson is the organized chaos loving author behind the Thrifty Little Mom Blog.  She helps other people who thrive in organized chaos to stress less, remember more and feel in control of their time, money, and home. Kim is the author of: Live, Save, Spend, Repeat: The Life You Want with the Money You Have. She's been featured on Time.com, Money.com, Good Housekeeping, Women's Day, and more!