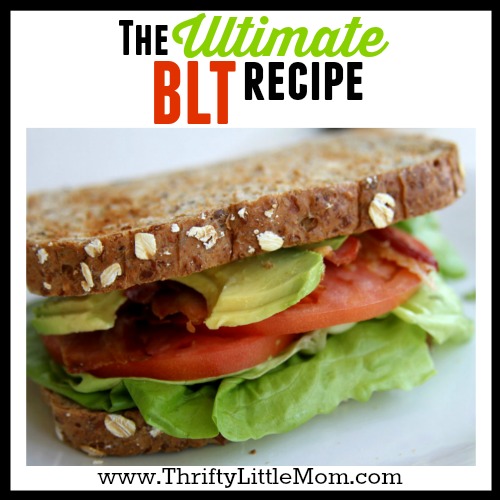 I don't really care what time of the year it is, there is just something about BLT's on a Saturday afternoon that bring me comfort.  Right now I'm pregnant with twins and bacon is one of my most craved items along with avacados.  With those two powers combined, I made up these super simple, super delicious BLT's that I think you will really enjoy!  Here's how you can make the utlimate BLT recipe at home!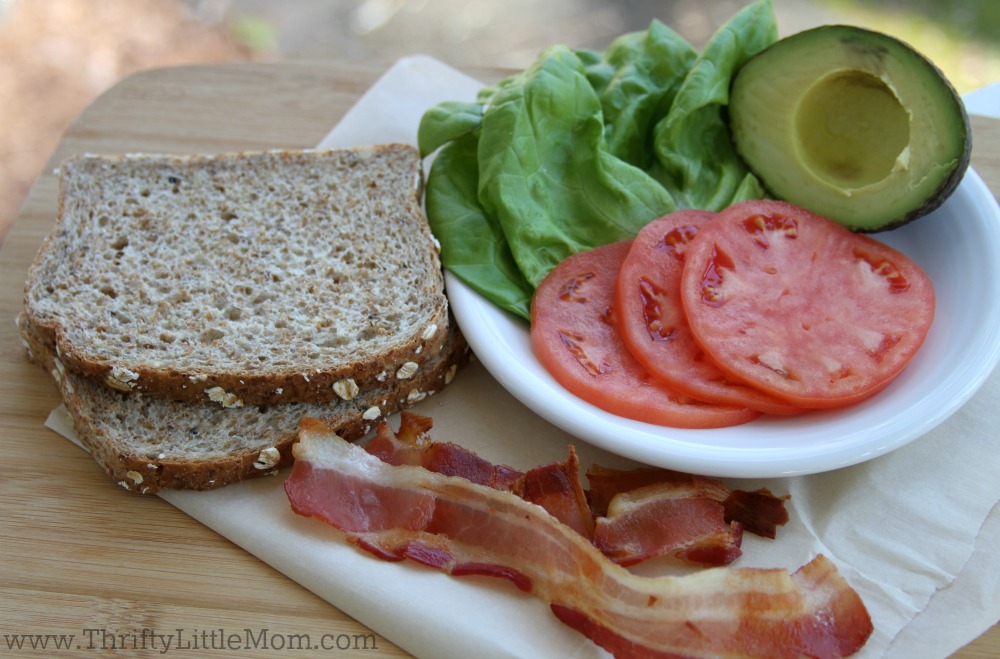 Ingredients:
Lettuce- pick your favorite!
Tomato- I like Brandywine, Beef Steak or Mortgage Lifter tomatoes because they have less water and more tomato to them.  These are also the ones I grow each summer for just such sandwiches!
Bacon
Avocado
Bread- I'm using The Big 16 Sprouted Grain bread from Super Target.  I like it's texture better than Ezekiel sprouted bread.
Salt/Pepper to taste
Mayonnaise
Step 1: A few Saturday's a month I cook a big batch of bacon for breakfast and save the leftovers for lunch.  I like to bake mine in the oven using a mini muffin pan to not only catch the grease but also to make the bacon a little crispier.  I simply load the bacon on the tray, preheat the oven to 400 degrees F and pop it in so that the bacon cooks as the oven temp rises and then I pull it out when it looks to be crispy enough for my liking.

Step 2: Pop the bread in the toaster and then add some mayo!  I only use Dukes Brand cause' it's my favorite!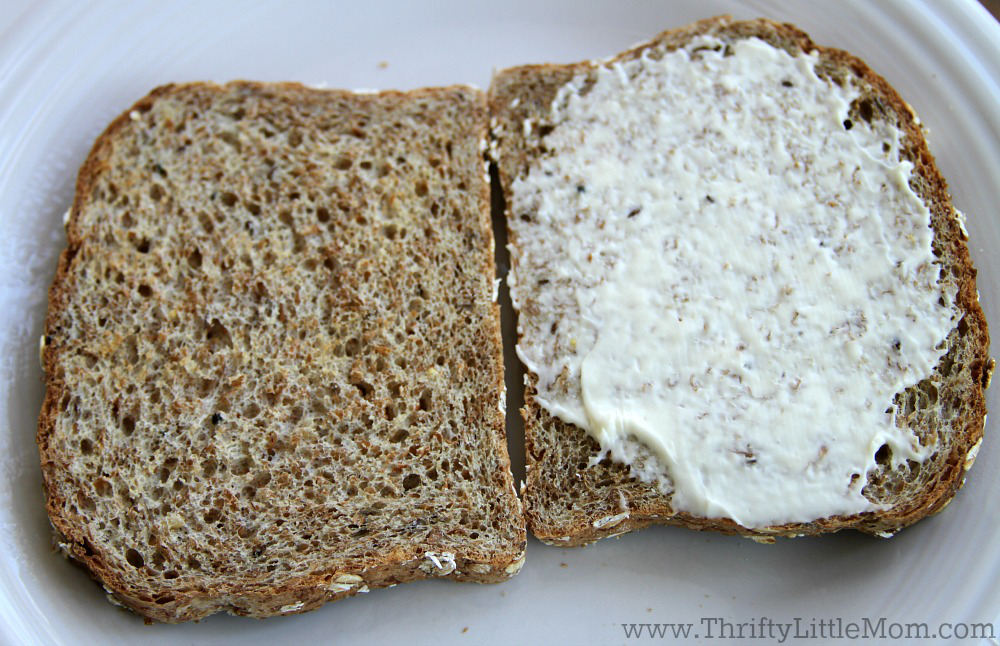 Step 3: Add your favorite kind of lettuce!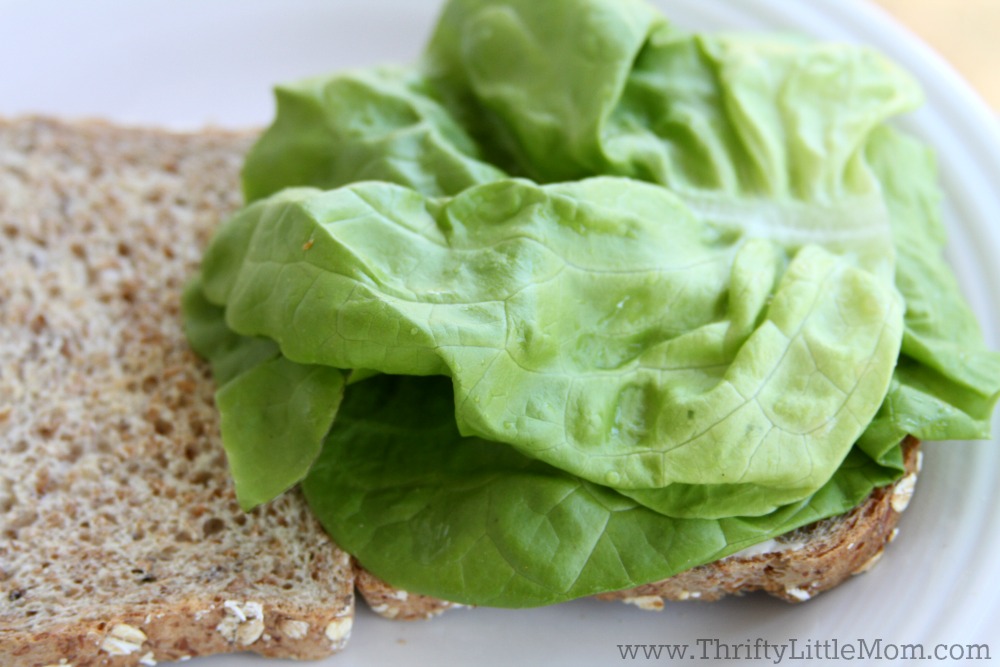 Step 4: Add a few slices of tomato cut to the thickness that you enjoy!  (Notice how these tomatoes are mostly tomato "meat" with far fewer gaps and seeds?)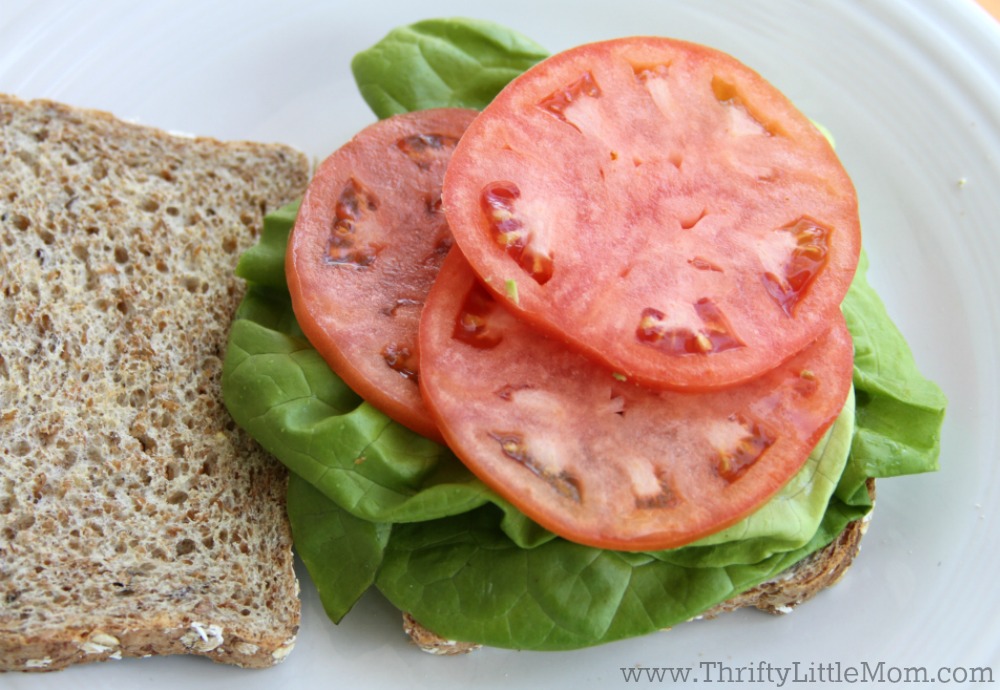 Step 5: Add the best part- THE BACON!!!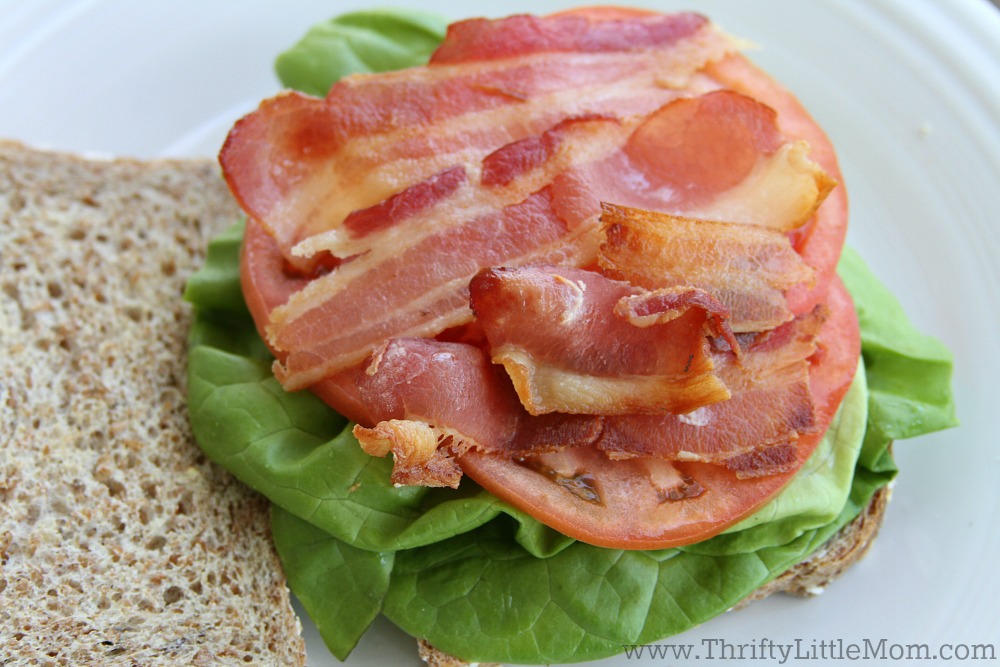 Step 5: Add the Avocado slices!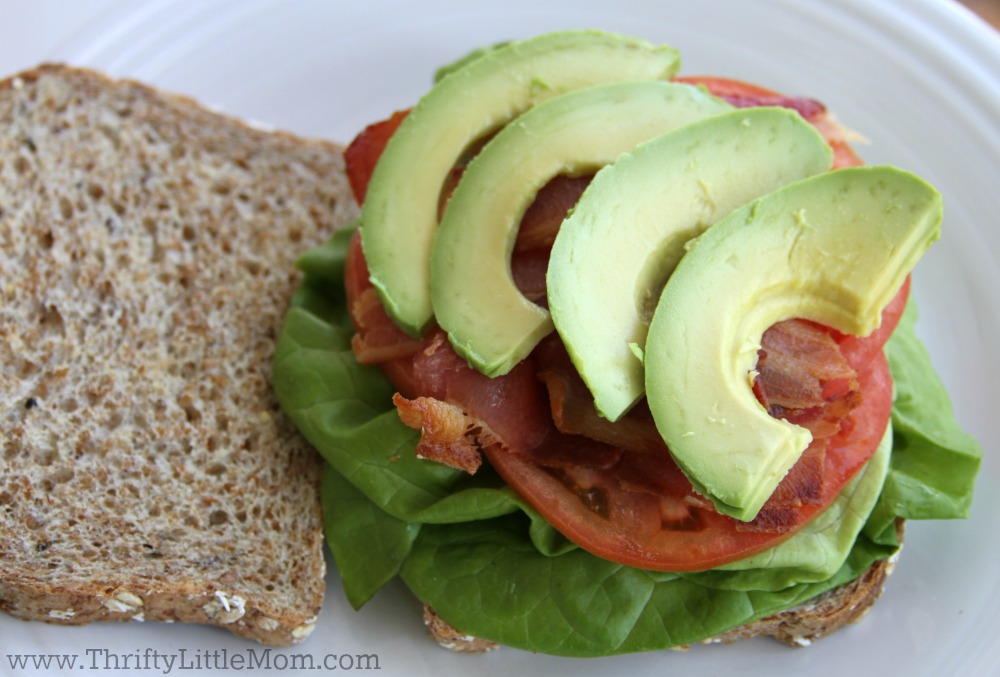 Step 6: Put your bread on top, throw your favorite chips or fruit on the side and you're ready for lunch!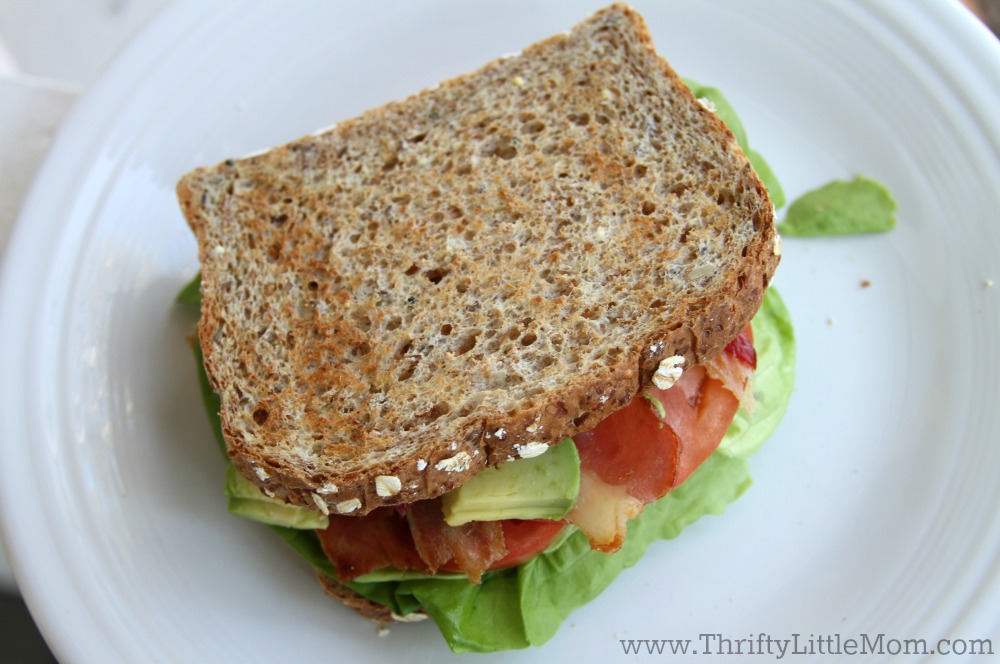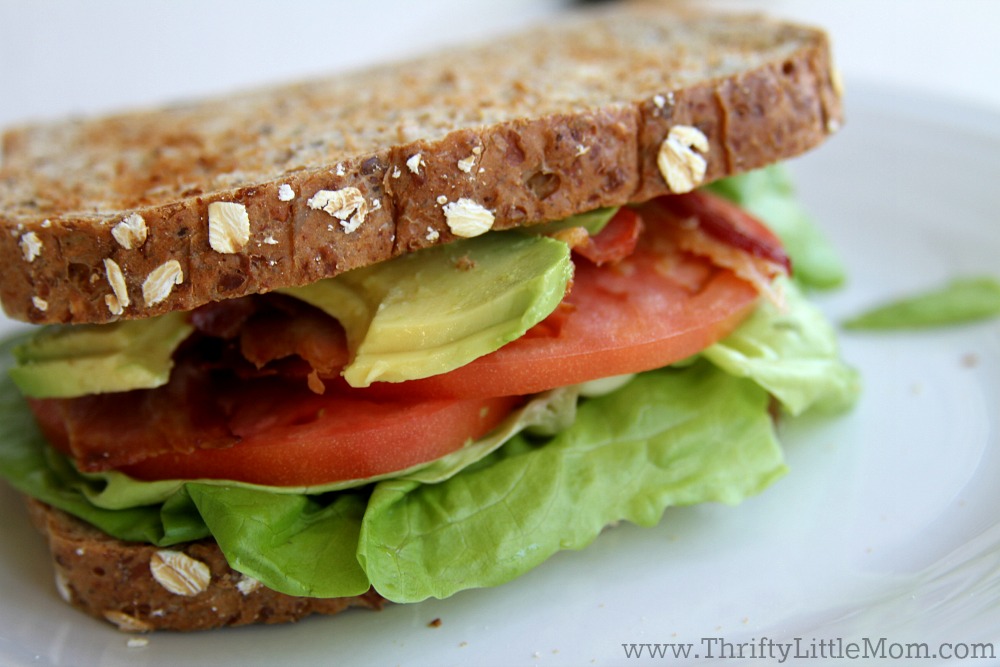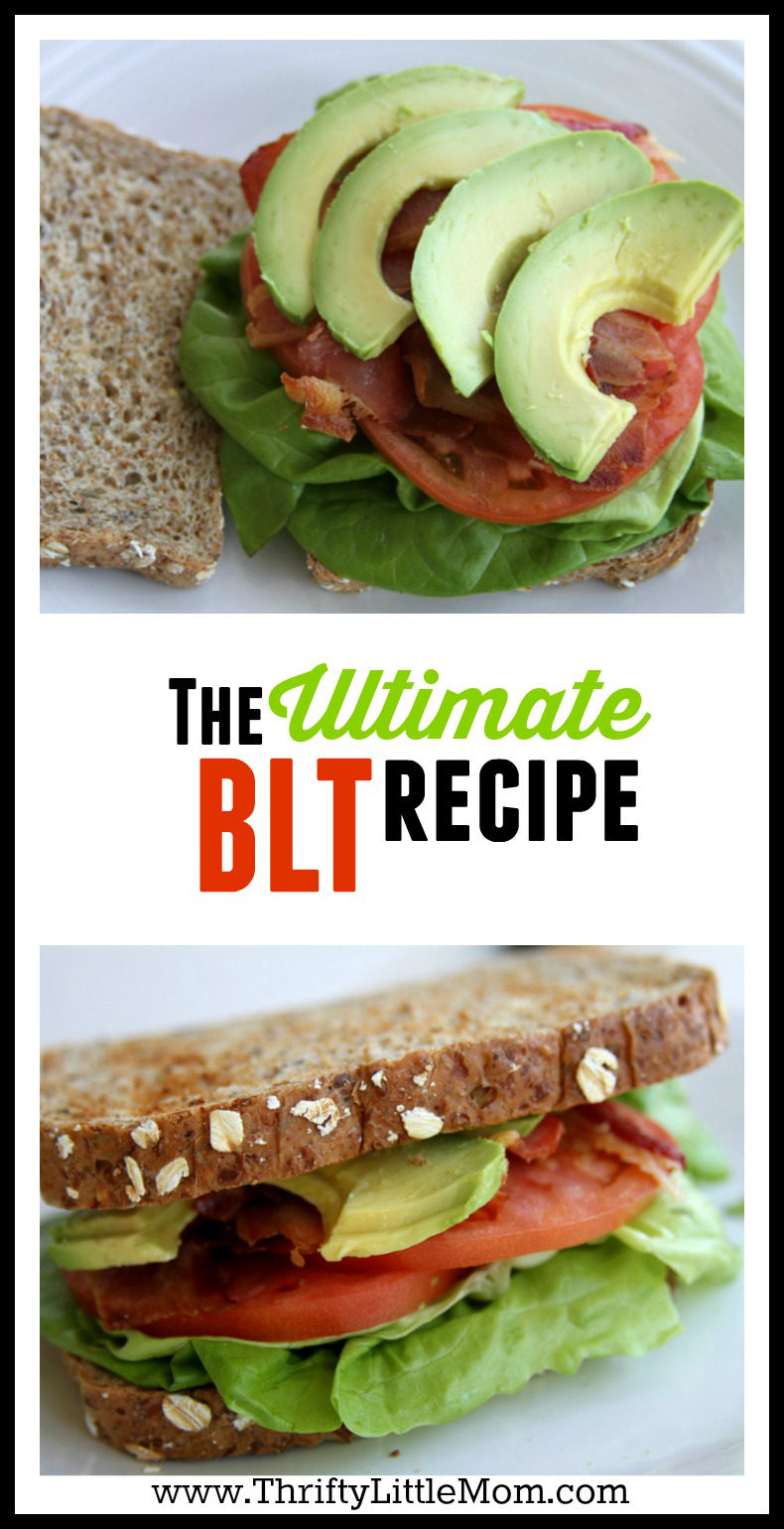 Access my FREE Party Printables Vault!
Subscribe to my weekly celebration email and get access to my printable gifts, party planners, cleaning lists and more! Be the hostess with the mostess!
Don't forget to check out what's in the resource library! https://thriftylittlemom.com/thrifty-little-mom-resource-library/ Password: Thriftyprints