3 Small Things You Can Do To Encourage Your Friends
This post contains affiliate links. As an Amazon Associate, I earn from qualifying purchases. I also earn from qualifying purchases made with other brands and programs. See my
privacy policy.
This shop has been compensated by Collective Bias, Inc. and its advertiser. All opinions are mine alone. #MyUnique4 #CollectiveBias
Do have a few amazing friends in your life?  Friends that you love being around because they make you laugh, let you vent and totally "get" you?  I have a few of those friends in my life and in an effort to regularly remind them of how much I love them and appreciate their support, I intentionally do random special things for them.  Coming up with what to do for them and delivering it fills me with energy.  These little projects also fuel my creativity.
The best part is that they really don't have to be expensive and they can be a real pick me up to a friend who's having a bad day or even a good day.  Here are 3 encouragement gift ideas for friends that you could create or complete in the next 30 days for someone in your life!  These little deeds go a long way in strengthening your friendships and making someone else feel really special.  From your burnt out mom friend to your co-worker, consider these 3 small things you can do to encourage your friends.
Idea #1- The Diet Coke "It's Mine" Time Relaxation Basket
The inspiration for this little basket of joy came straight from Coca-Cola.  For weeks I have walked into my local Target store and this beautiful bottle display of Diet Coke has caught my eye!  No two bottles are alike- really.  Each one is unique and decorated with a color infused design for a limited time (while supplies last).  Even though the bottle design is new, they feature the same great taste of Diet Coke!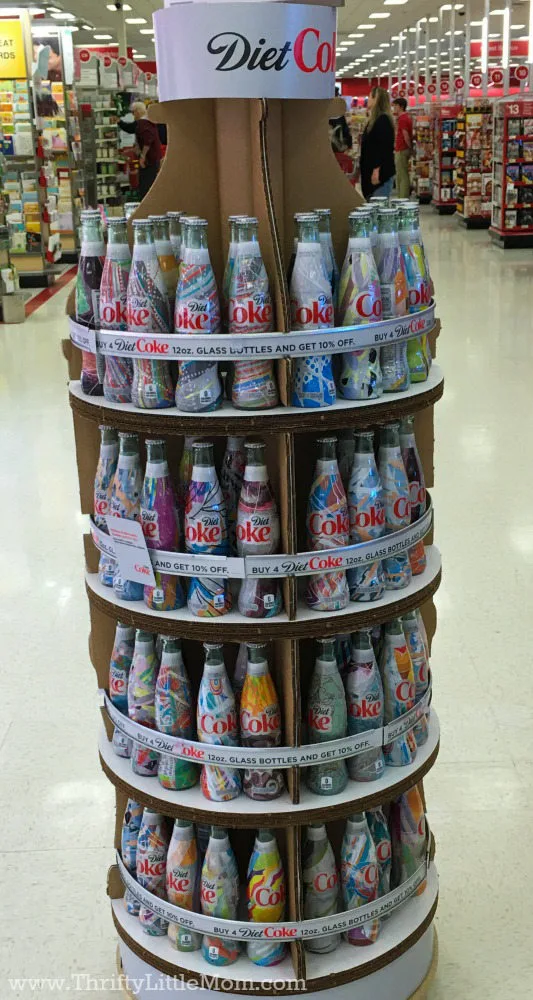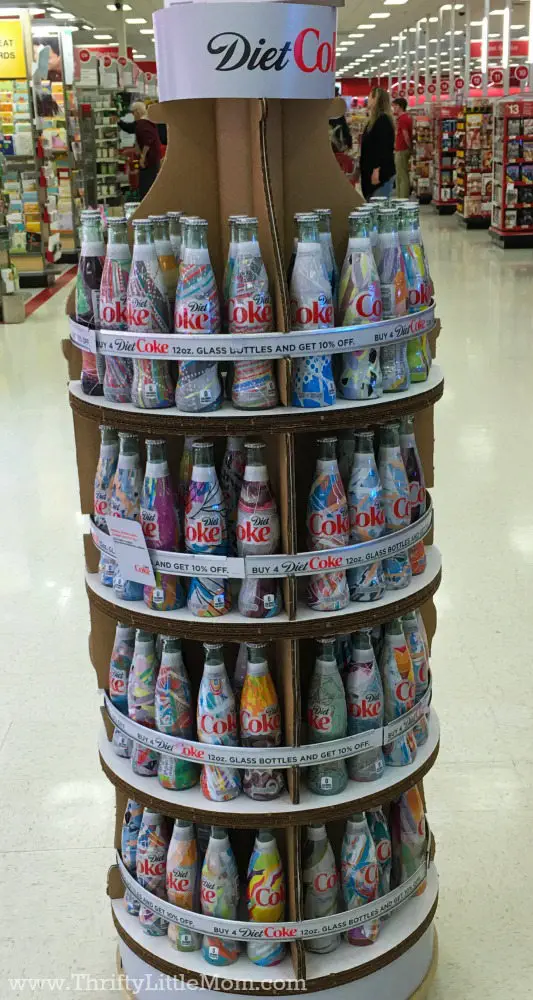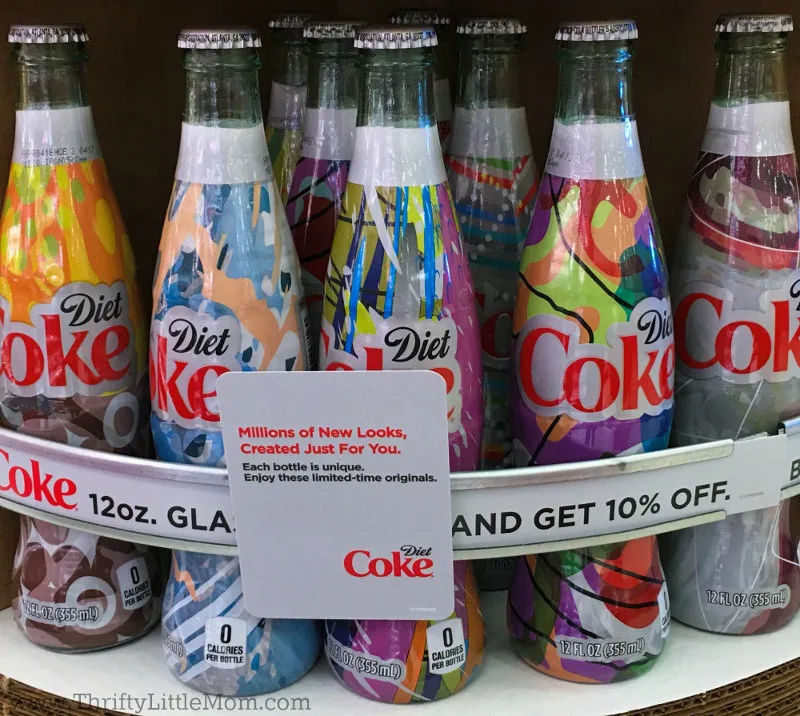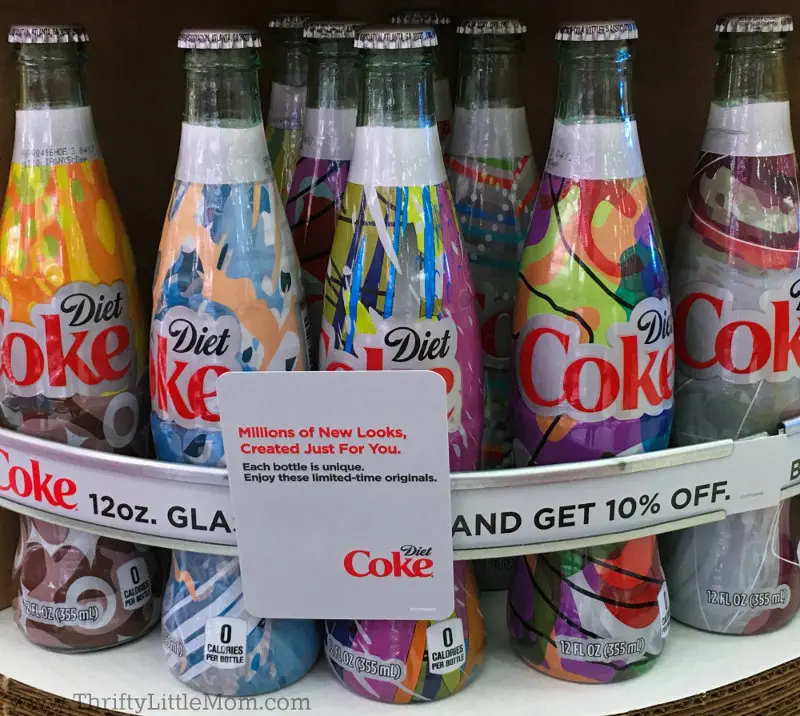 Picking Your Friend…
One person that I've had on my mind lately is my older sister.  She inspires me everyday!  She went back to college a few years ago to get her masters degree so she could be her own boss and start her own Pediatric Therapy business.  Beyond that she also fosters two kids and is raising one of her own.  I know that just like me, there are times when she gets burnt out from all the stuff on her plate but she continues to push forward and persevere.  When I saw the Diet Coke "It's Mine" bottles I just knew that I wanted to create something special to send her way that would help her generate a few moments of relaxation in the margins of her busy life.
One thing my sister really enjoys is coloring.  She has always loved it.  Even though she is 10 years older than me, one thing that I remember doing with my sister when I was little, was coloring.  So when I spotted a coloring book designed for adults in the Target Dollar Stop I decided to build a basket that would encourage her to take a little break and enjoy the good things in life.  I've read that these coloring books are actually therapeutic.  Combine that with an ice cold bottle of Diet Coke and you're creating a treat yo' self moment.  I decided that this would be my random act of friendship for my sister.  I'm really hoping this idea inspires you to create the same basket for a friend in your own life!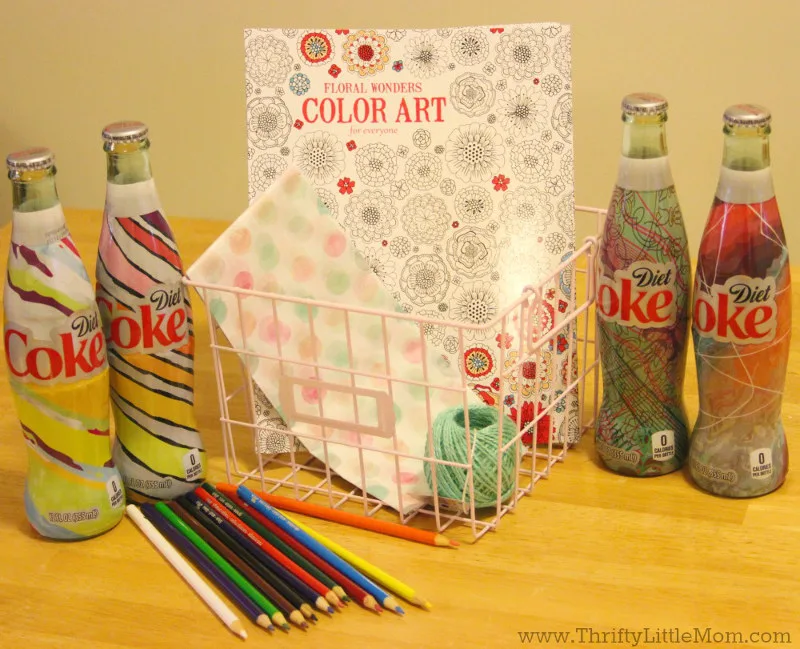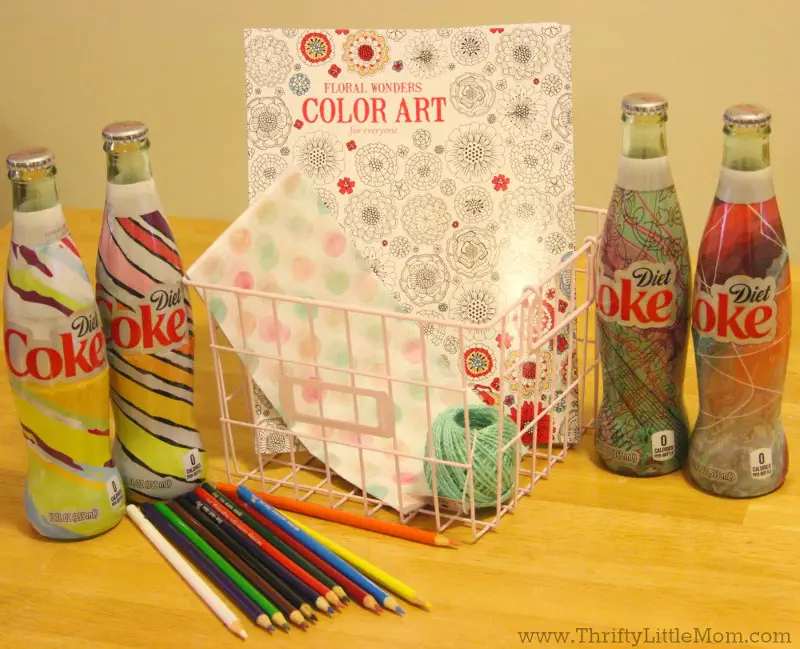 What you need:
4 Diet Coke "It's Mine" 12 oz. Glass Bottles

Special Discount:  Purchase at least 4 bottles of Diet Coke at Target to receive special 10% off discount — this discount will be applied automatically at checkout.
These also come in an exclusive 4 pack carrier at Target.

1 basket or container (Target Dollar Stop $3)
1 Adult Coloring Book (Target Dollar Stop $5)
1 Package of colored pencils or fine tip markers ($1)
Tissue paper that coordinates with your basket/bottles ($2)
Colored Twine (Target Dollar Stop $1)
1 Handwritten Card
Step 1: Prep Your Basket or Container
If you found a basket that you loved but it seems a little too deep to display your items, consider stuffing the bottom with some tissue paper, strategically placing the decorative tissue paper on top and then loading your items.  Professional gift basket creators use this trick all the time!  Otherwise just place your tissue paper decoratively inside your basket or container.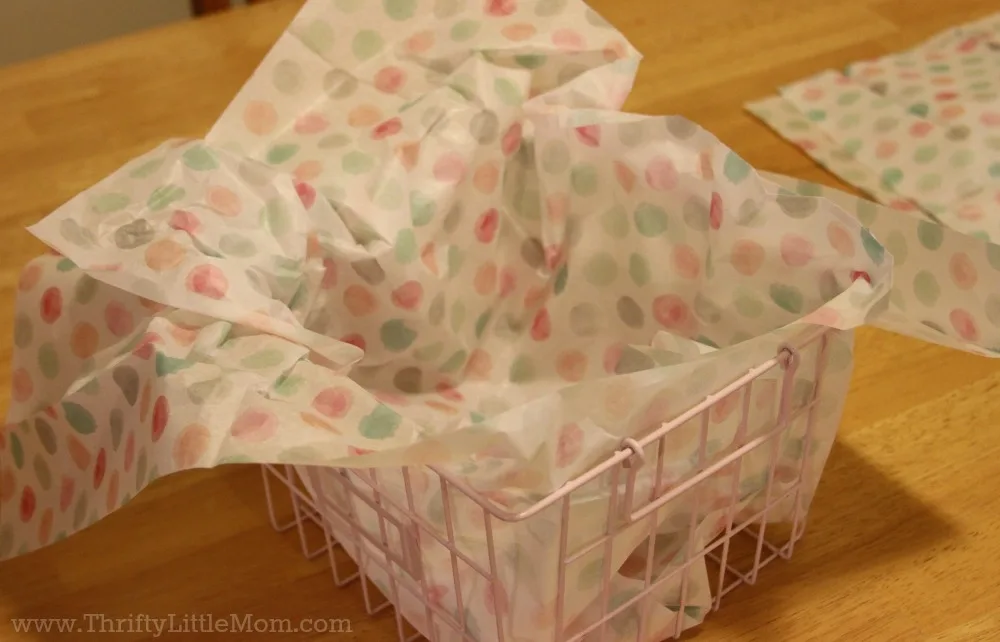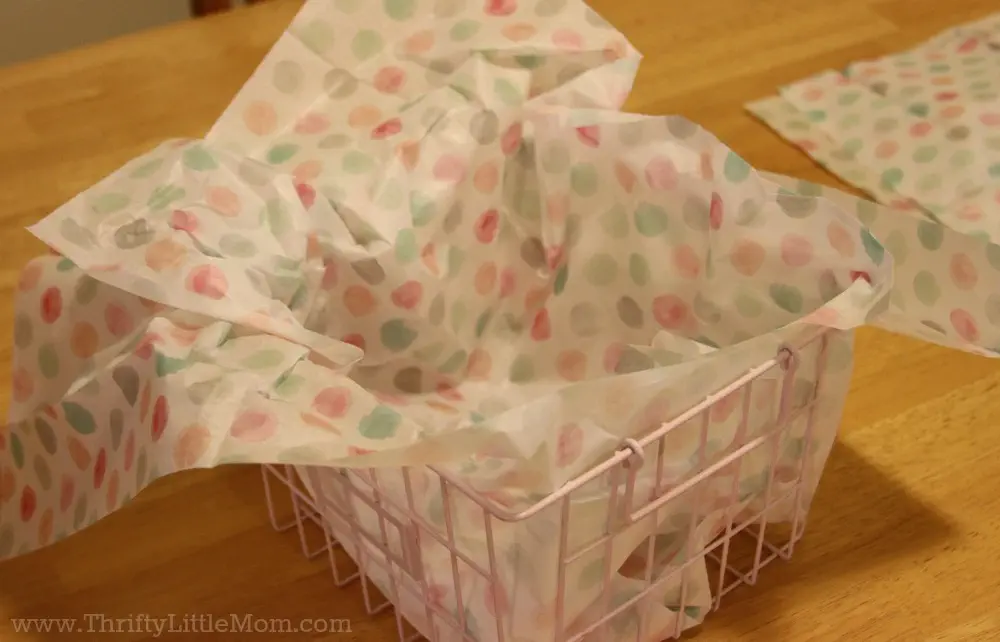 Step 2: Add the coloring book to the back of the basket.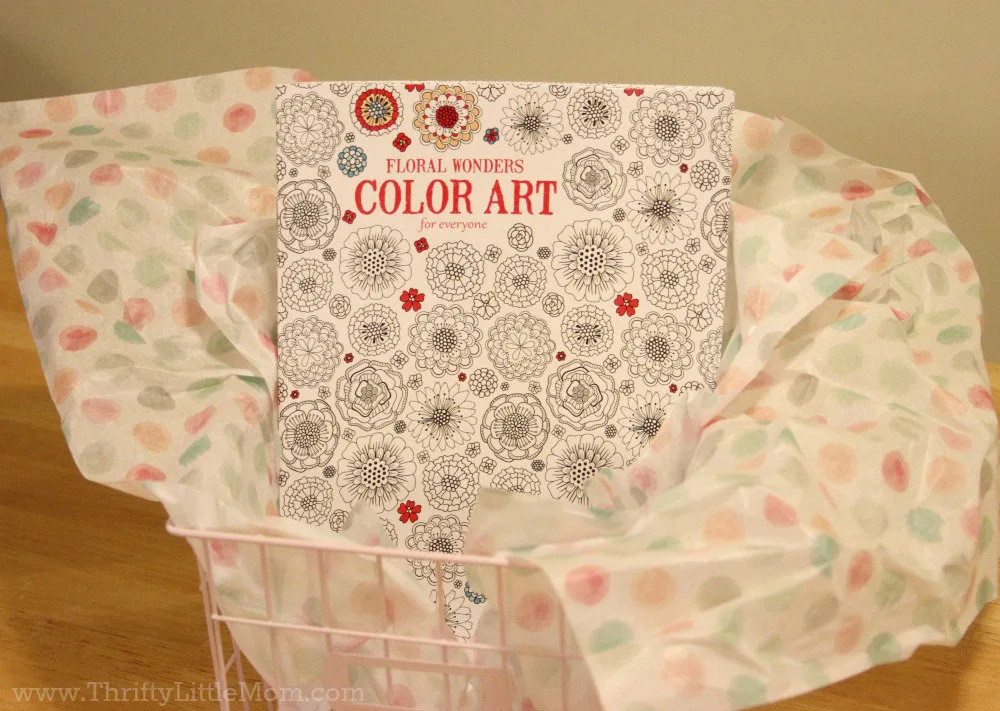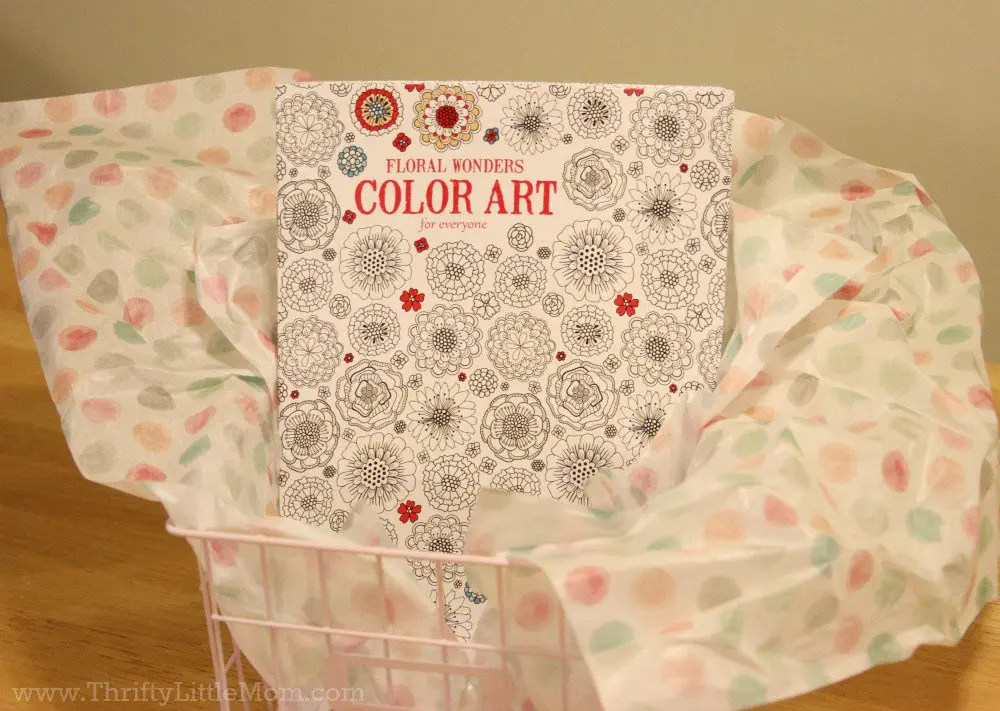 Step 3: Add your bottles of Diet Coke.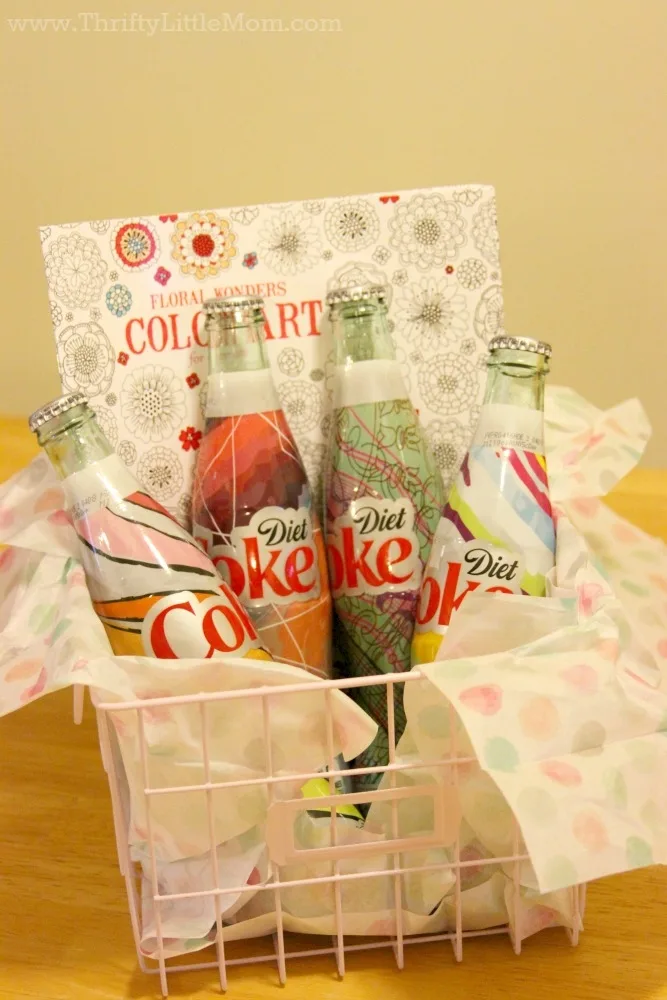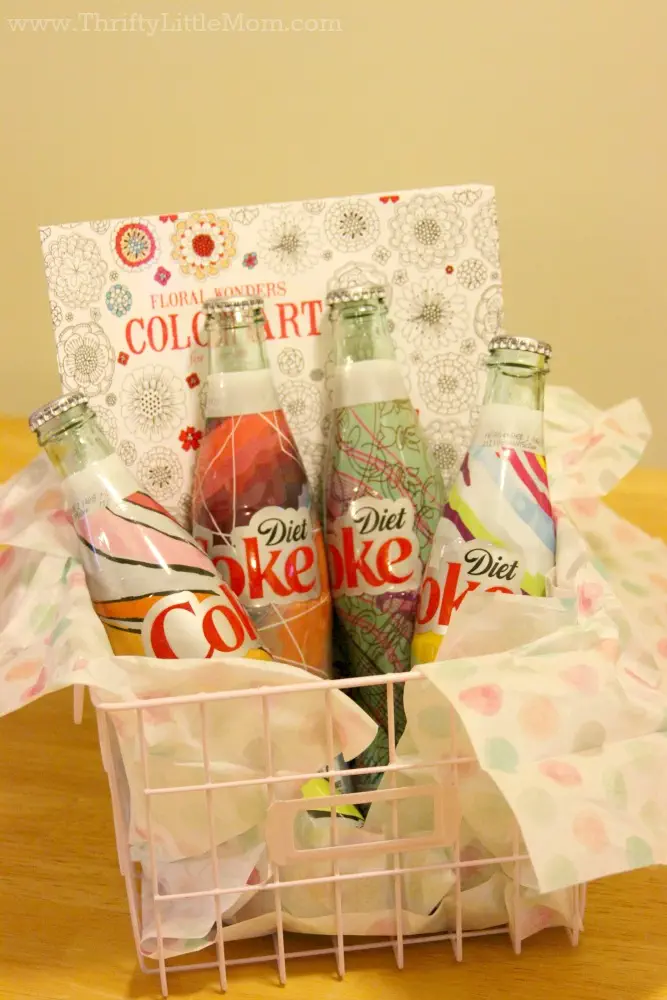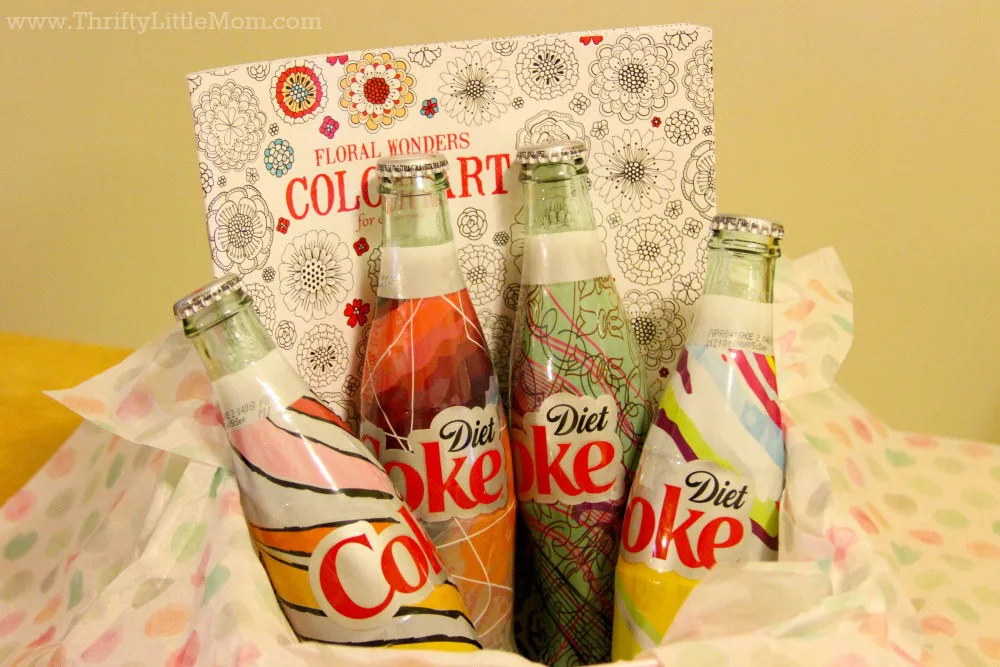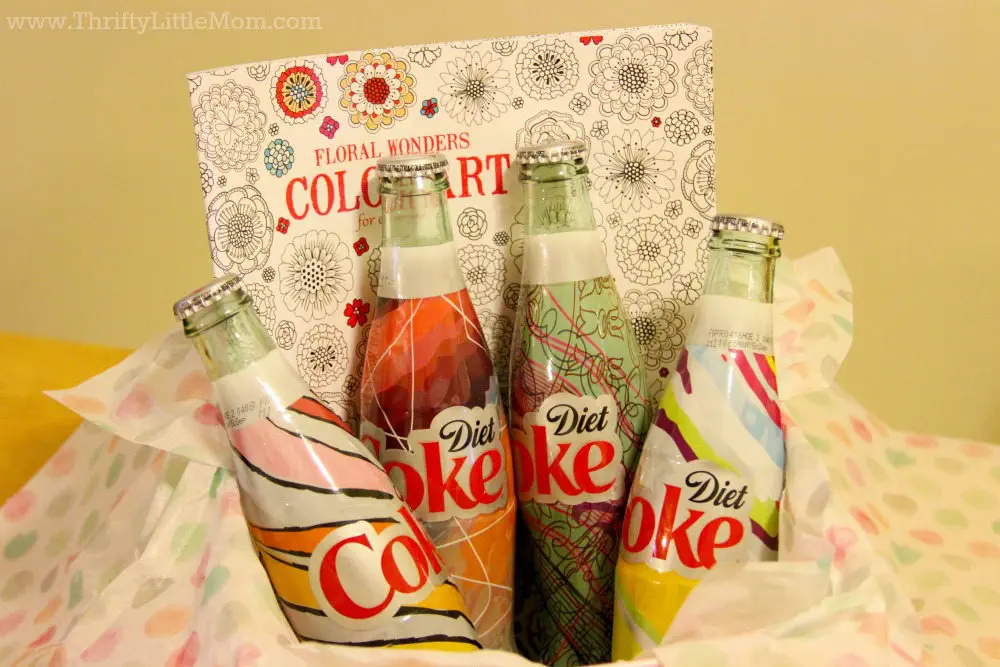 Step 4: Take your markers or colored pencils out of the box or container they come in from the store.  Bunch them together and secure them with the decorative twin.
Tip: Secure the pencils with a rubber band to keep them tight, then wrap the twine around the rubber band to hide it.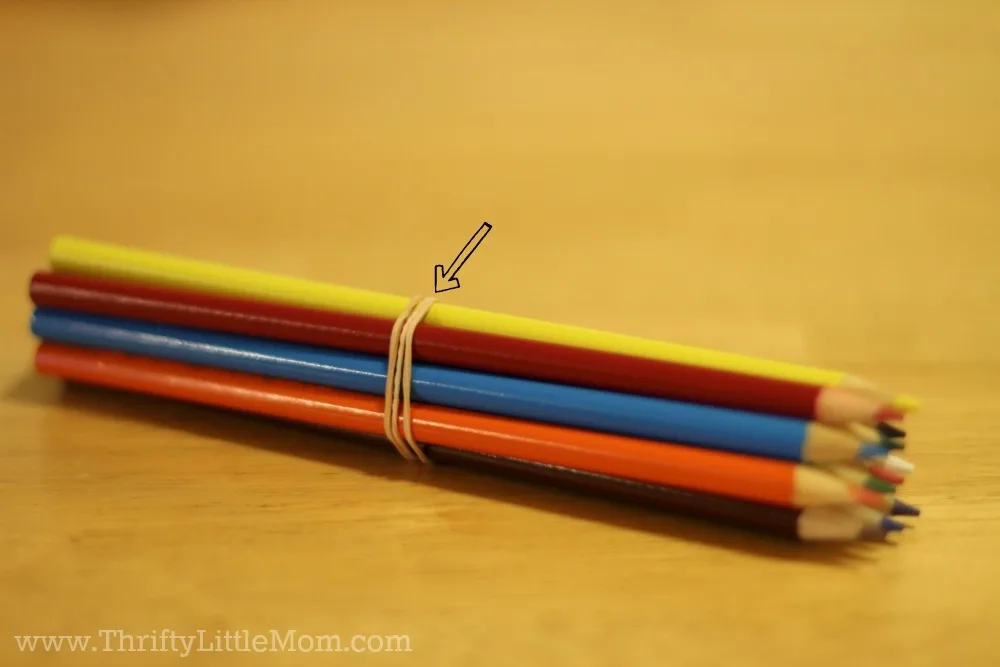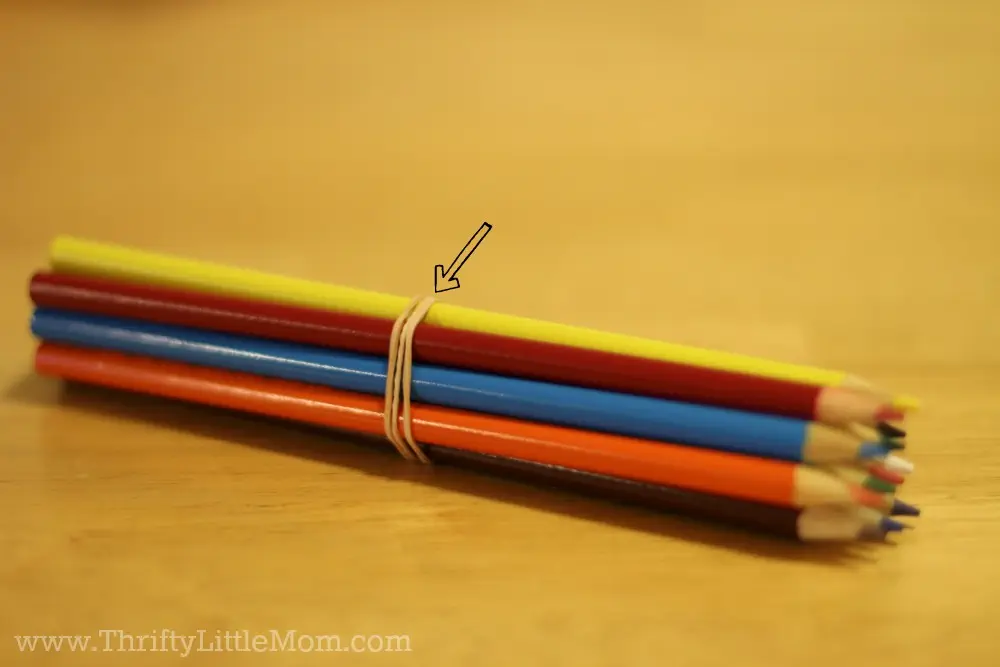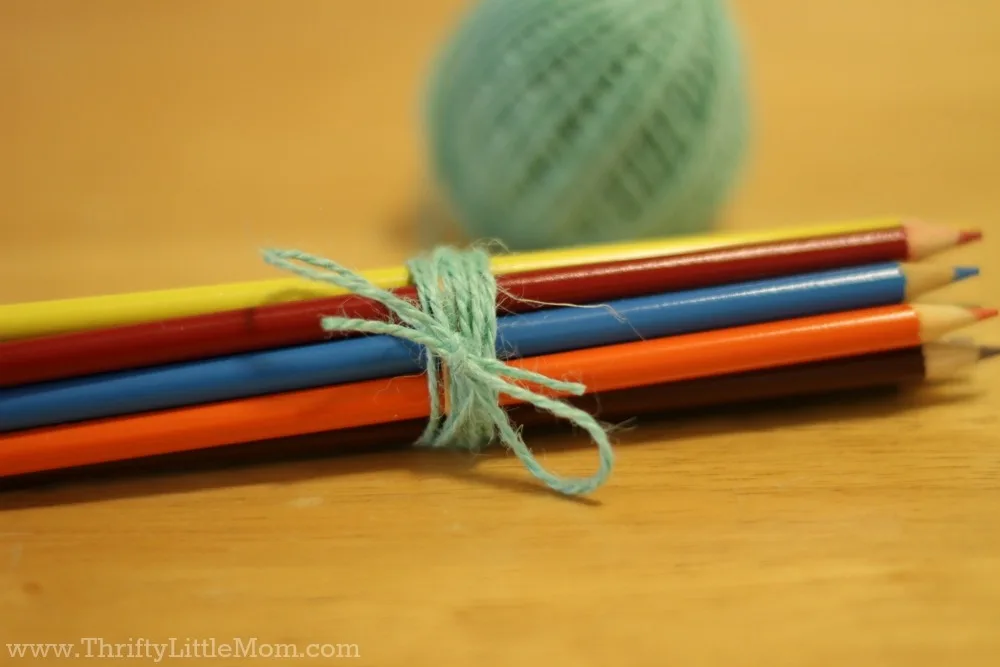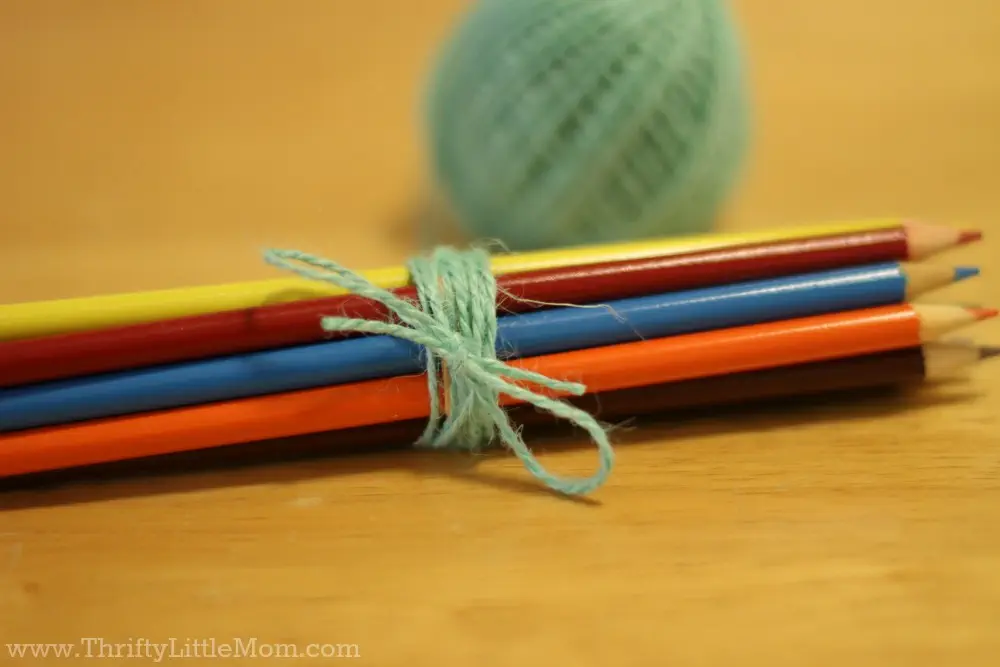 Step 5: Write a hand written card to the recipient of the basket.
Since these Diet Coke bottles have a theme of "It's Mine"  and since each one is unique, I spun the theme of my basket around that to encourage my sister to take a little of her own "It's Mine" time to relax and decompress with an ice cold Diet Coke bottle and little coloring therapy.
Step 6: Add the pencils and the card to the basket and deliver to your friend!  Whatever you do, DON'T deliver the basket and ring the door bell during their kid's nap time.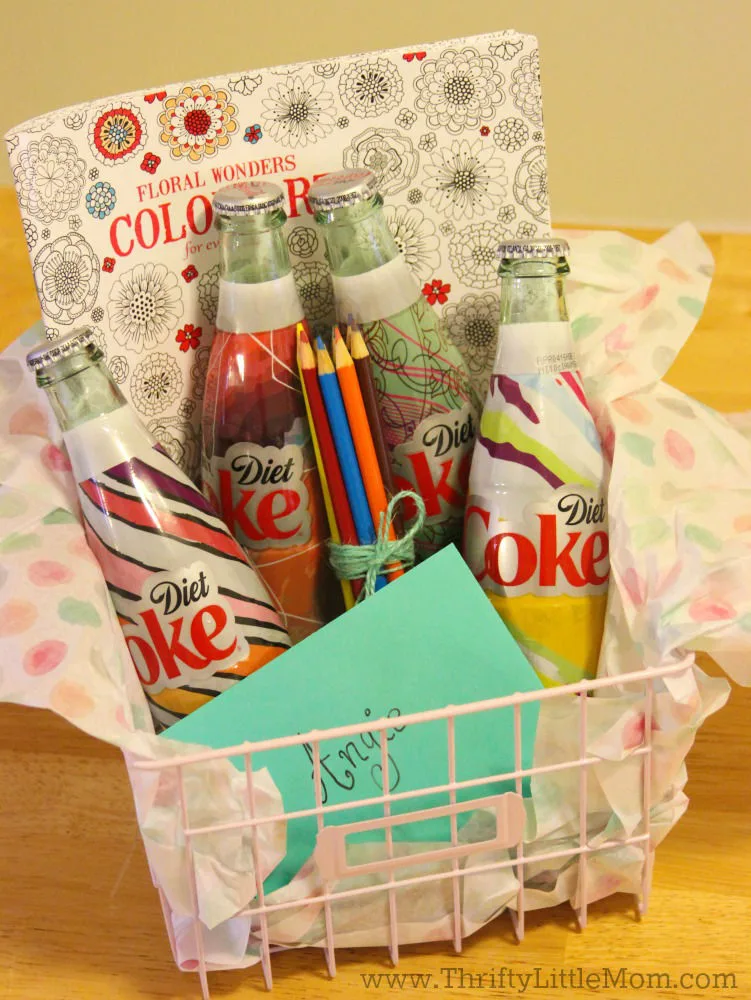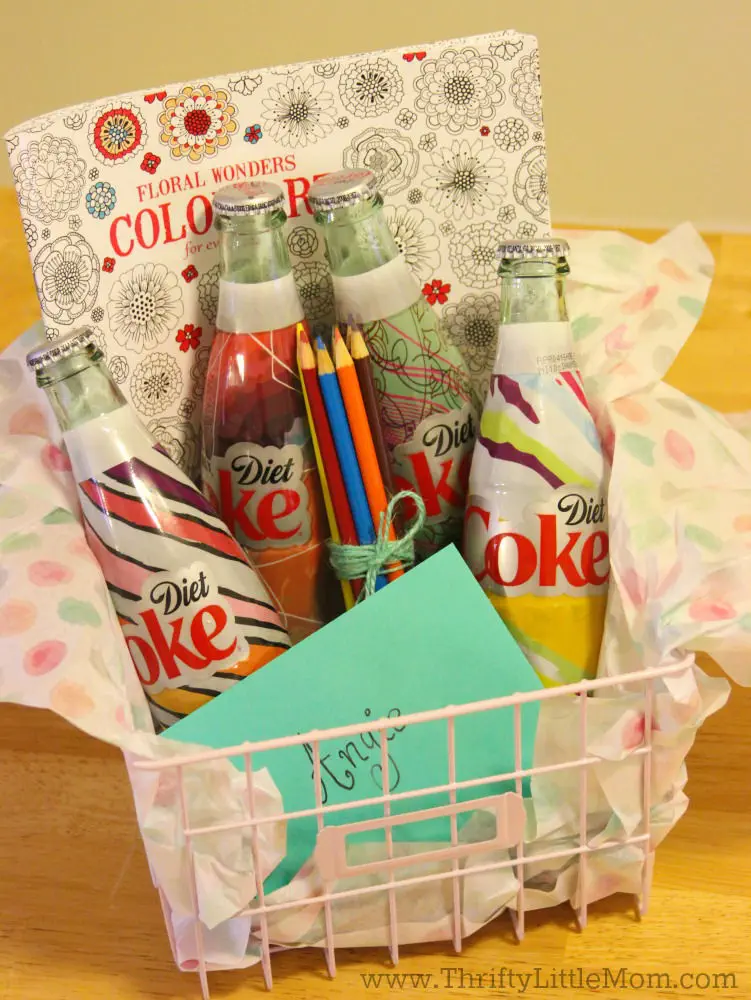 Idea #2- Breakfast Delivery
I've known my best friend since the 3rd grade. When she starts texting me about how much she has had to clean up after her sick kid or how tired she is with her newborn, I'll wake up the next morning, make a quick mini loaf of sweet bread, grab her favorite coffee and drop it by her house.  I just ring the doorbell, hand it to her, give her a hug and leave.  It's a simple, inexpensive treat for a dear friend in my life that shows her I care without the need for words.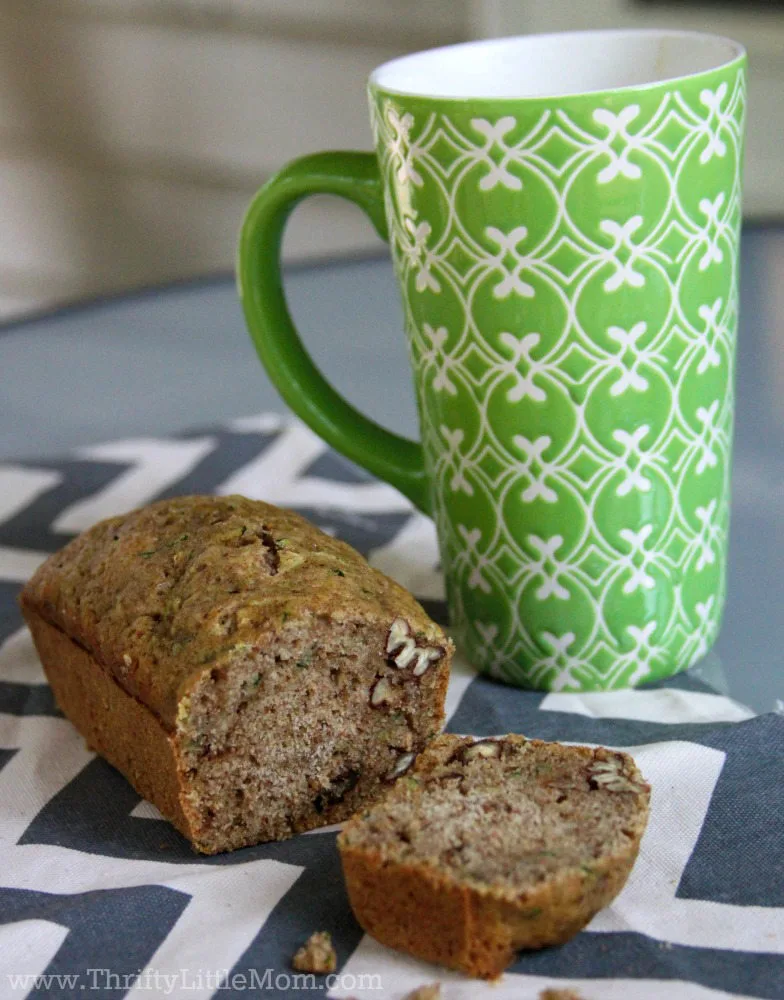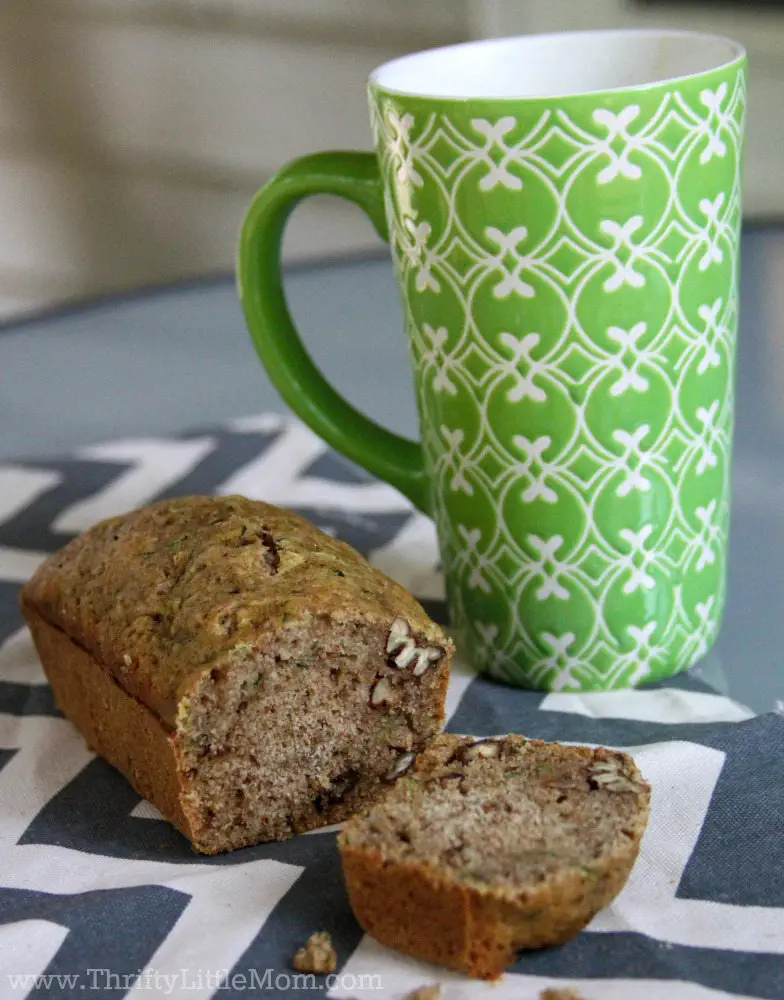 Idea #3- The Random Snail Mail Card
I don't know about you but I'm much better at expressing how I feel or think when I write.  It's just easier than finding the right words or tone in a live conversation.  That's one of the main reasons I love writing cards.  I keep a box of pretty blank cards around my house or even make my own.  I'll write a note to a friend just letting them know I was thinking about them or letting them know what they mean to me and then drop it in the mail.
Not many people send mail in the mail box or hand write things anymore. It's a simple way to send a little kindness to a friend in your life that will bring a big smile to their face.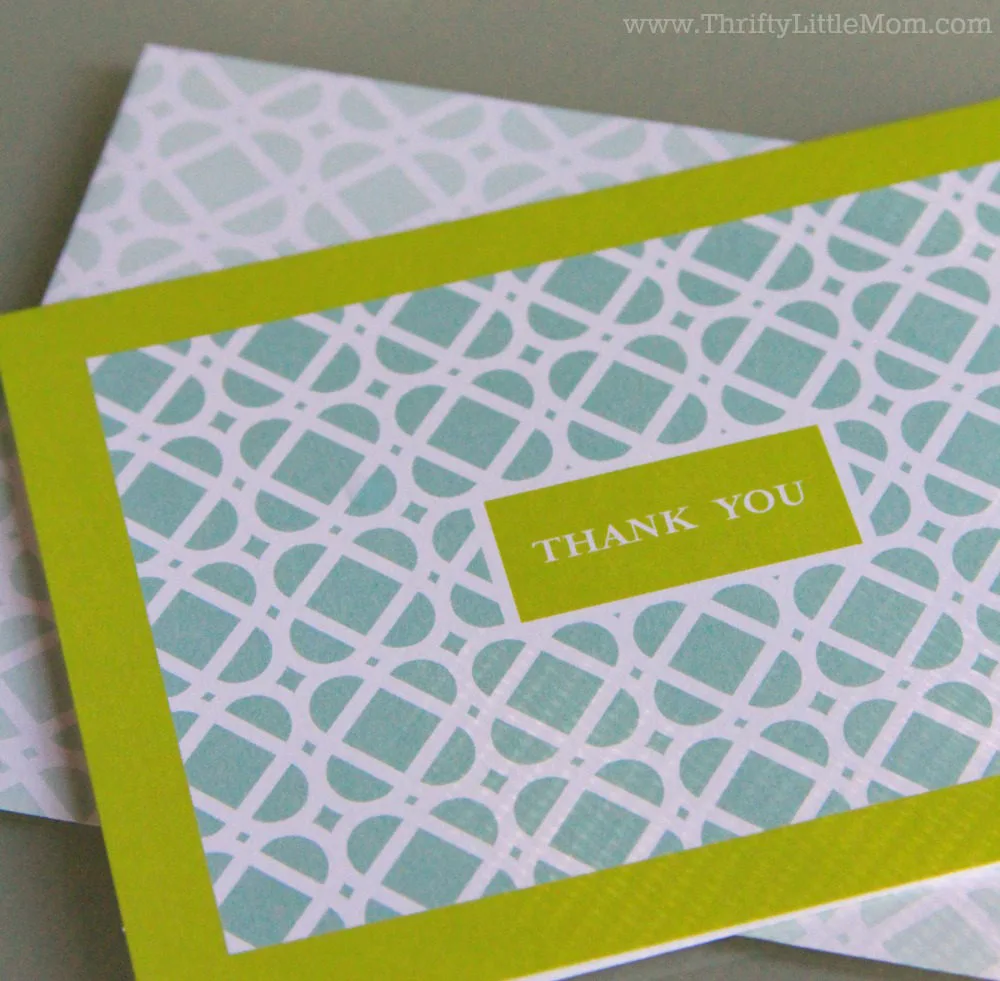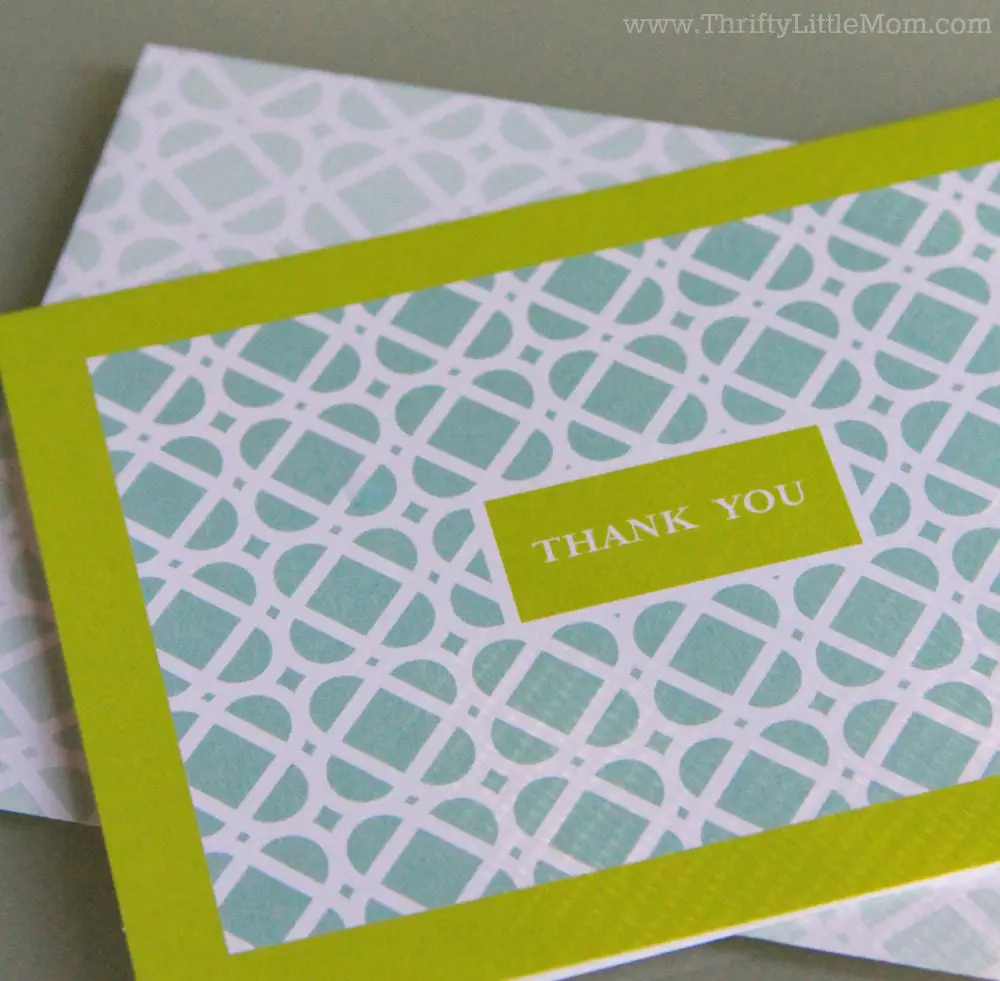 I hope these ideas have provided you with inspiration for small things you can to encourage your friends.  Your friends need you and sometimes.  In fact they might just need a little reassurance, when life get's hectic, that no matter what, you guys are still friends for long haul.  This week I dare you to give one of these a try and see just how simple it is to spread a little joy to the friends around you.  Please share something special you've done for a friend or that a friend did for you in the comments section below!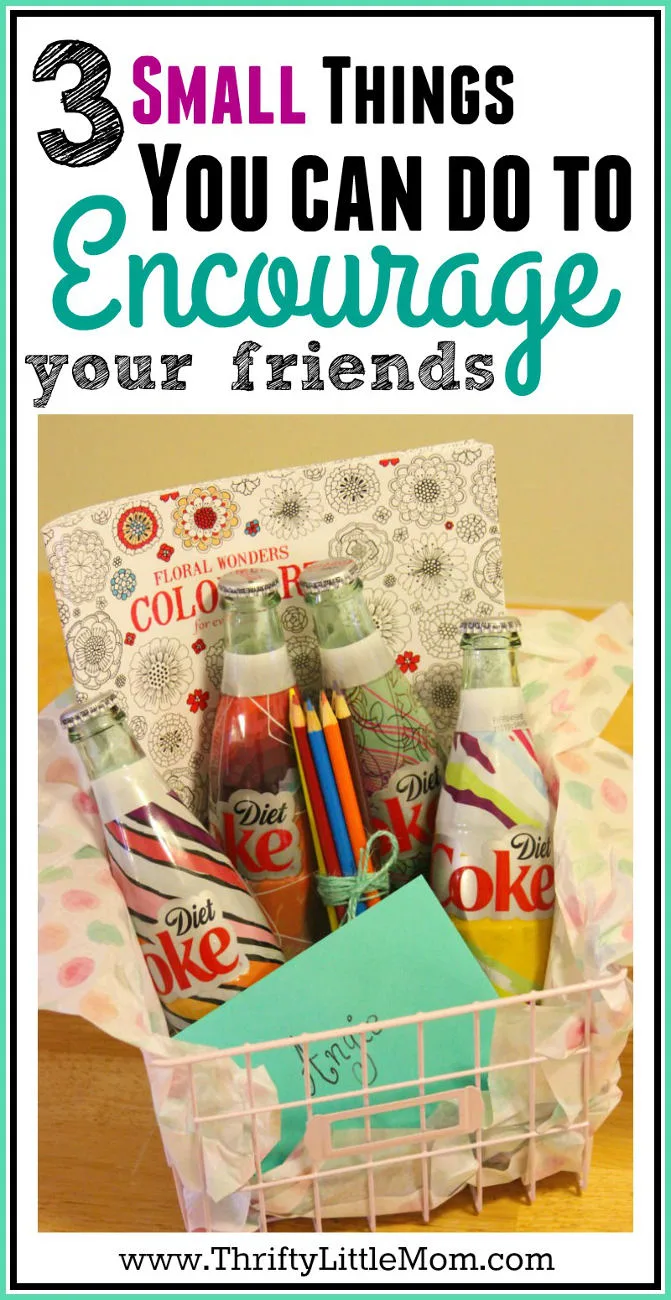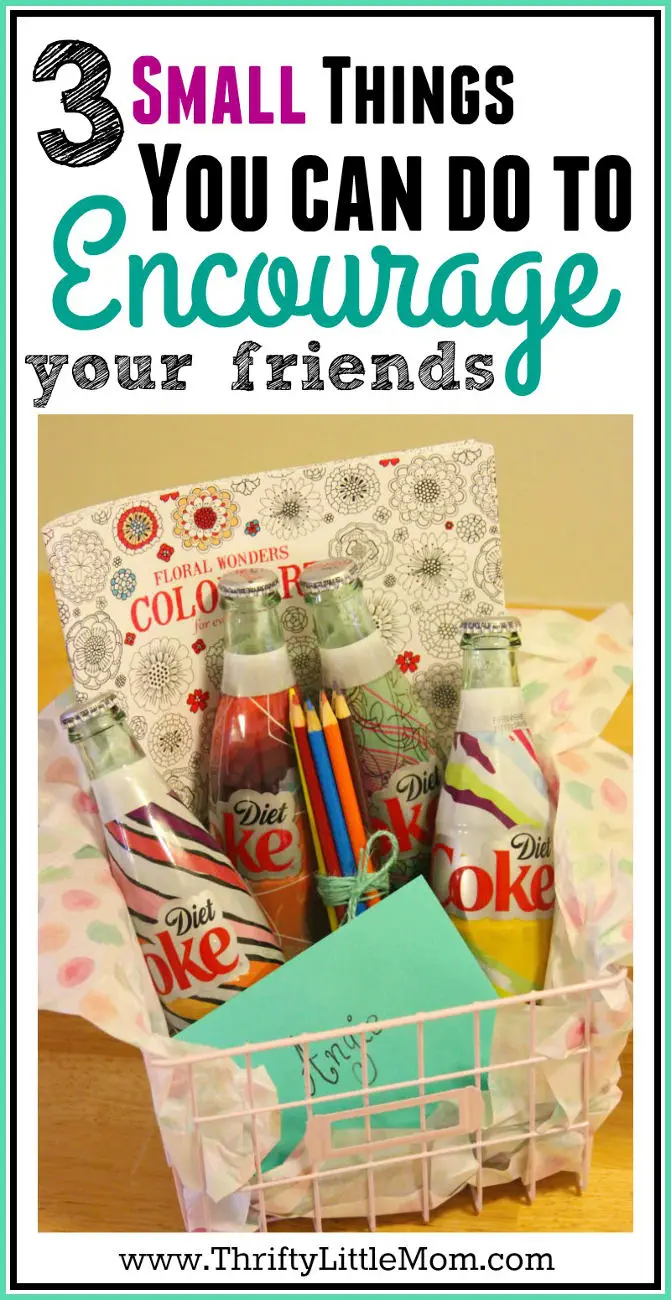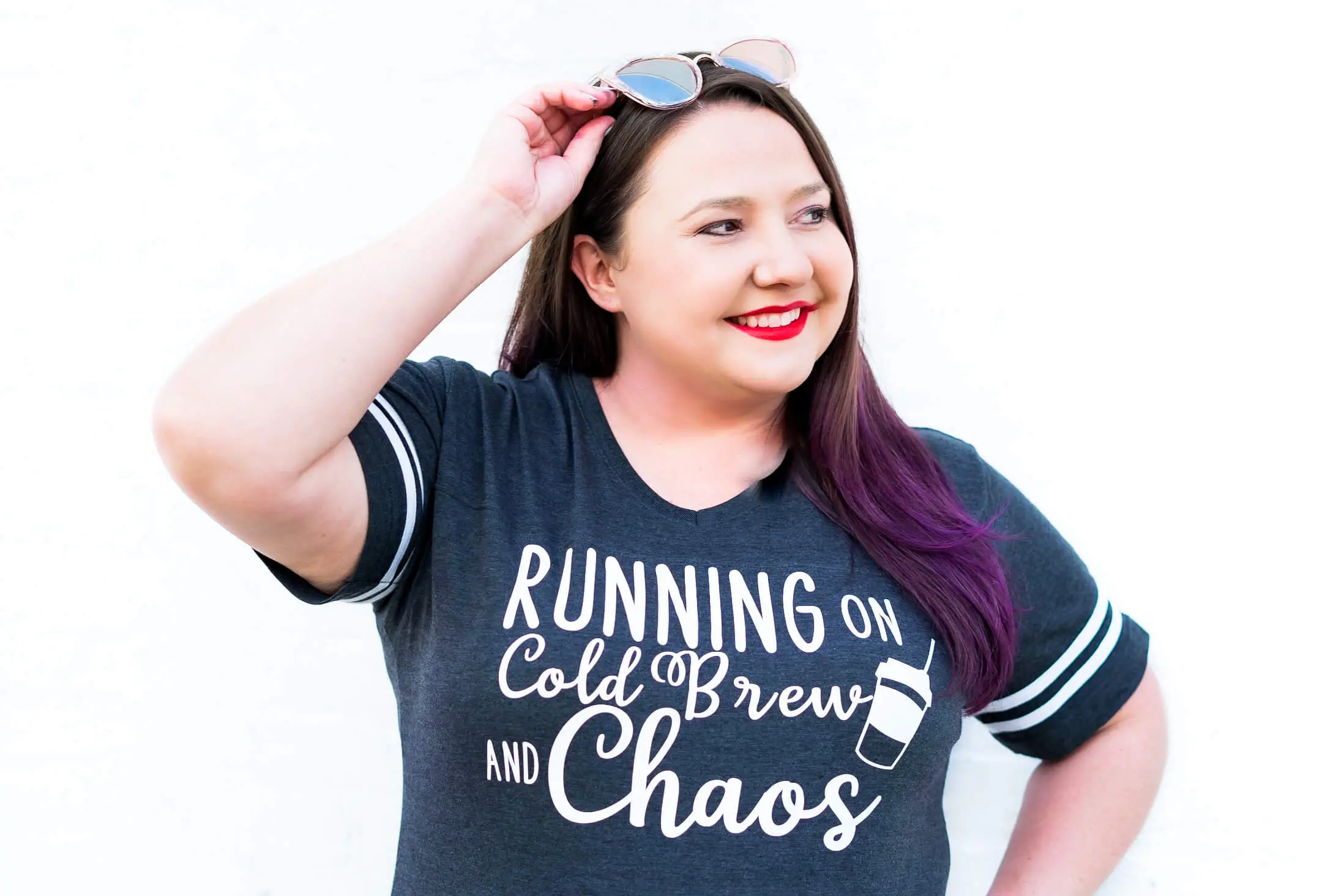 Kim Anderson is the organized chaos loving author behind the Thrifty Little Mom Blog.  She helps other people who thrive in organized chaos to stress less, remember more and feel in control of their time, money, and home. Kim is the author of: Live, Save, Spend, Repeat: The Life You Want with the Money You Have. She's been featured on Time.com, Money.com, Good Housekeeping, Women's Day, and more!