4 Awesome Teen Easter Basket Ideas
This post contains affiliate links. As an Amazon Associate, I earn from qualifying purchases. I also earn from qualifying purchases made with other brands and programs. See my
privacy policy.
Keeping family traditions alive can be harder and harder as kids get older. Between their likes and dislikes changing, it can be a challenge to find items your teen will actually be excited about in their Easter basket!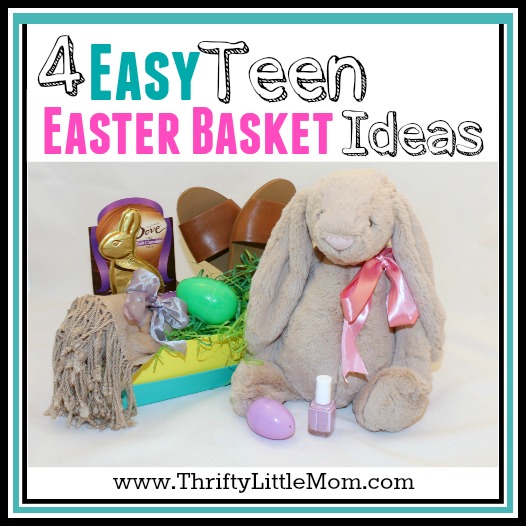 Has your teenager requested "no more candy" in his/her Easter basket? Do you and the Easter Bunny need a few ideas? Great! You're in the right place! You can keep your family traditions alive this by creating one of these 4 Awesome Teen Easter Basket Ideas!
To make these baskets as easy as possible to re-create yourself, I've included Amazon.com links to items that are the same or very similar to one's you'll find in each basket!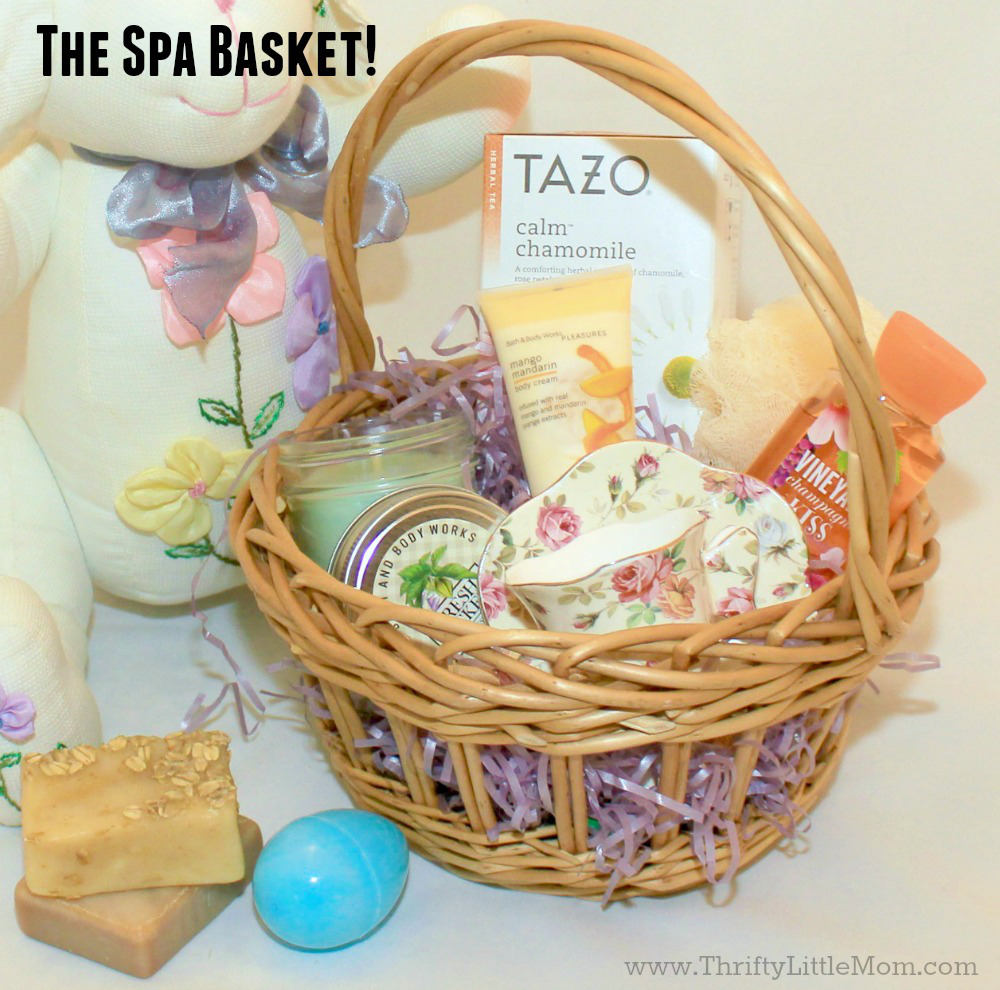 This year Easter falls right after midterms for my teenager so a Relaxation Basket is in order for her. With contents like a candle, aromatherapy shower gel & lotion, herbal tea plus a beautiful new demitasse cup & saucer, this basket is sure to please!
Spa Easter Basket Supplies:
Easter Basket- Check out your local thrifts store or craft store for great deals on baskets!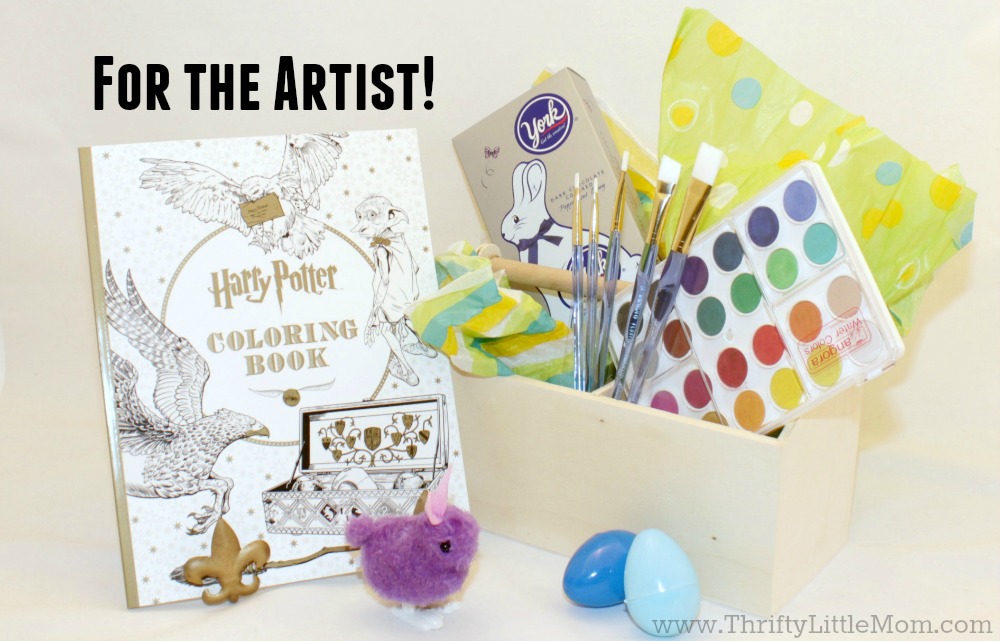 As parents we always want to praise and encourage our teenager's talents so what better way than with new art supplies! These new zentangle coloring books are very popular right now and a quick search on Amazon will give you several categories to choose from. Couple that with new colored pencils & a sharpener or new water colors and paintbrushes and you will have one happy and busy teenager on Easter Sunday.
Art Loving Easter Basket Supplies: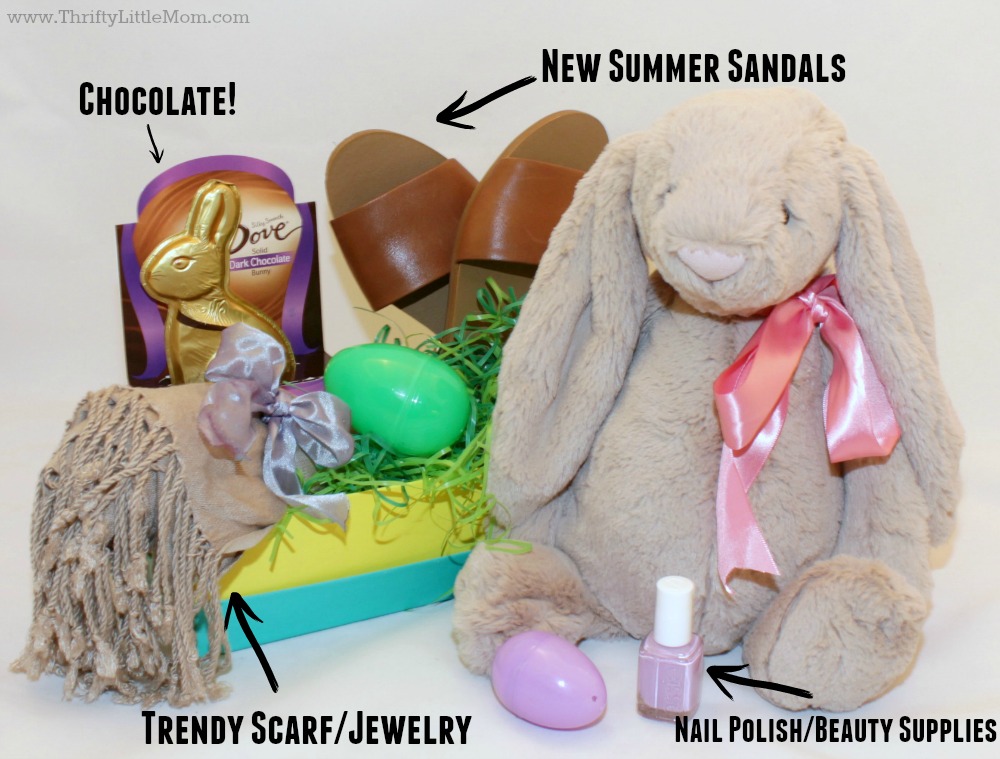 Easter is synonymous with Spring and Spring with new sandals in our house! What a lovely find on Easter morning to wake up to a new nail polish, sandals & a scarf left by the Easter bunny!
Fashionista Easter Basket Supplies: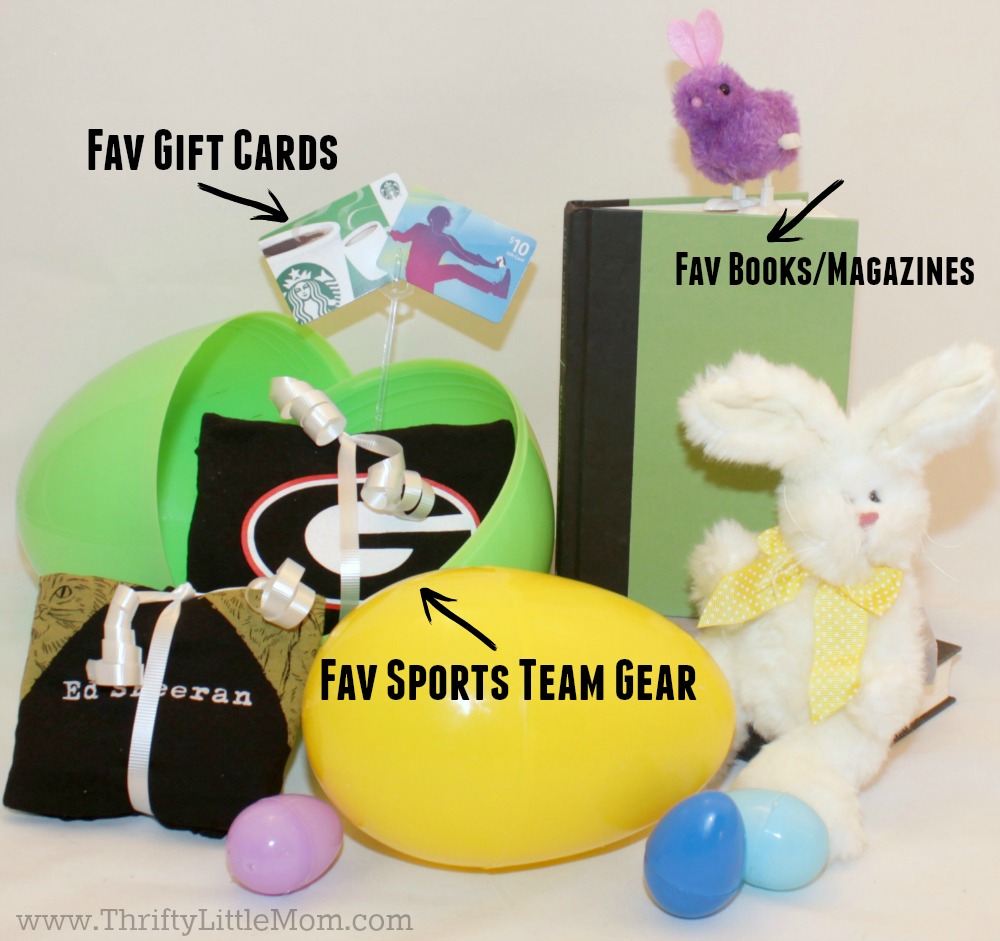 Here are a 'few of their favorite things'! These oversized eggs can be filled with your teen's favorite sports team memorabilia, a concert t-shirt along with an iTunes gift card or a new book and a Starbucks or Kindle gift card.
Sports Fan Easter Egg Supplies:
iTunes Gift Cards can be purchased at most retailers like Target, Walmart, grocery stores and drug stores from Gift Card Kiosks.
Jumbo Easter Eggs may be available at your local Target, Walmart or Craft Store.  I found these items on Amazon but the biggest one doesn't come cheap and the second one is a little smaller.  Be sure to measure your objects before ordering giant eggs.
Hope you found this post helpful as you create Easter Baskets for your teens and tweens.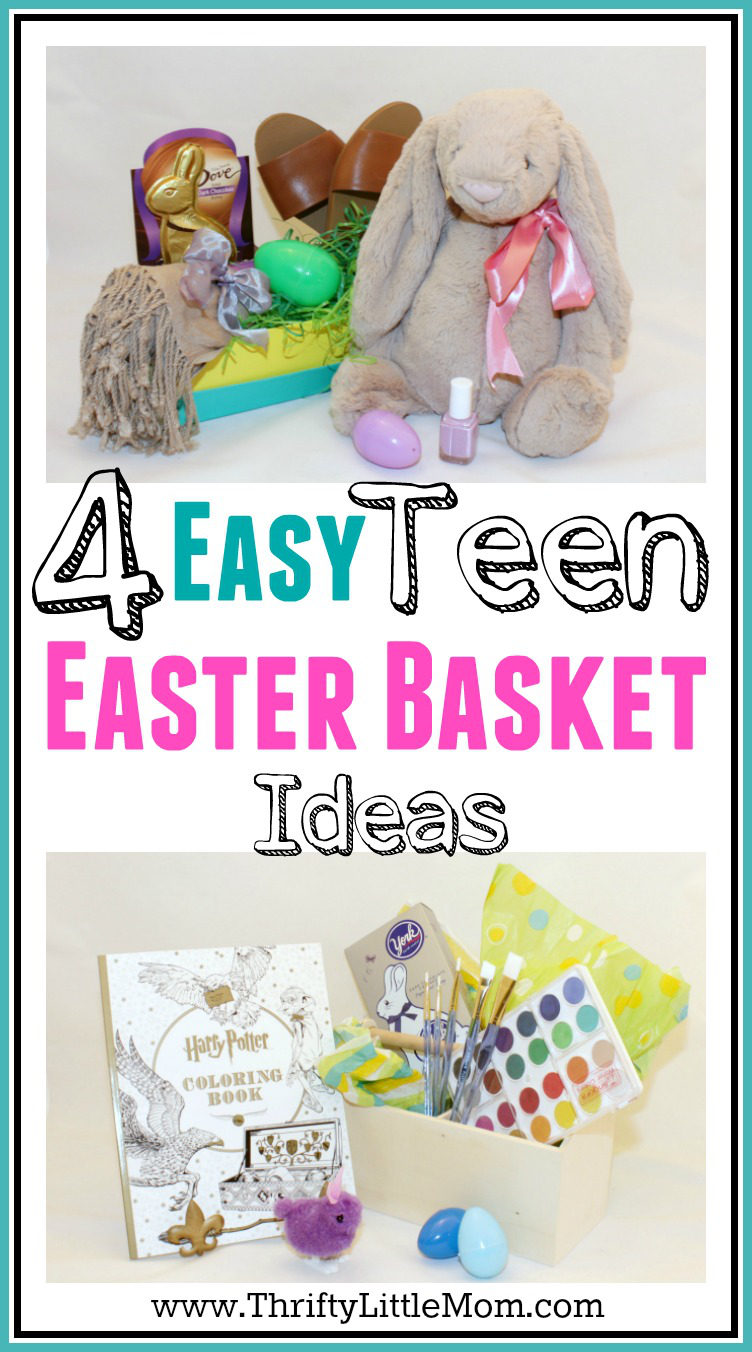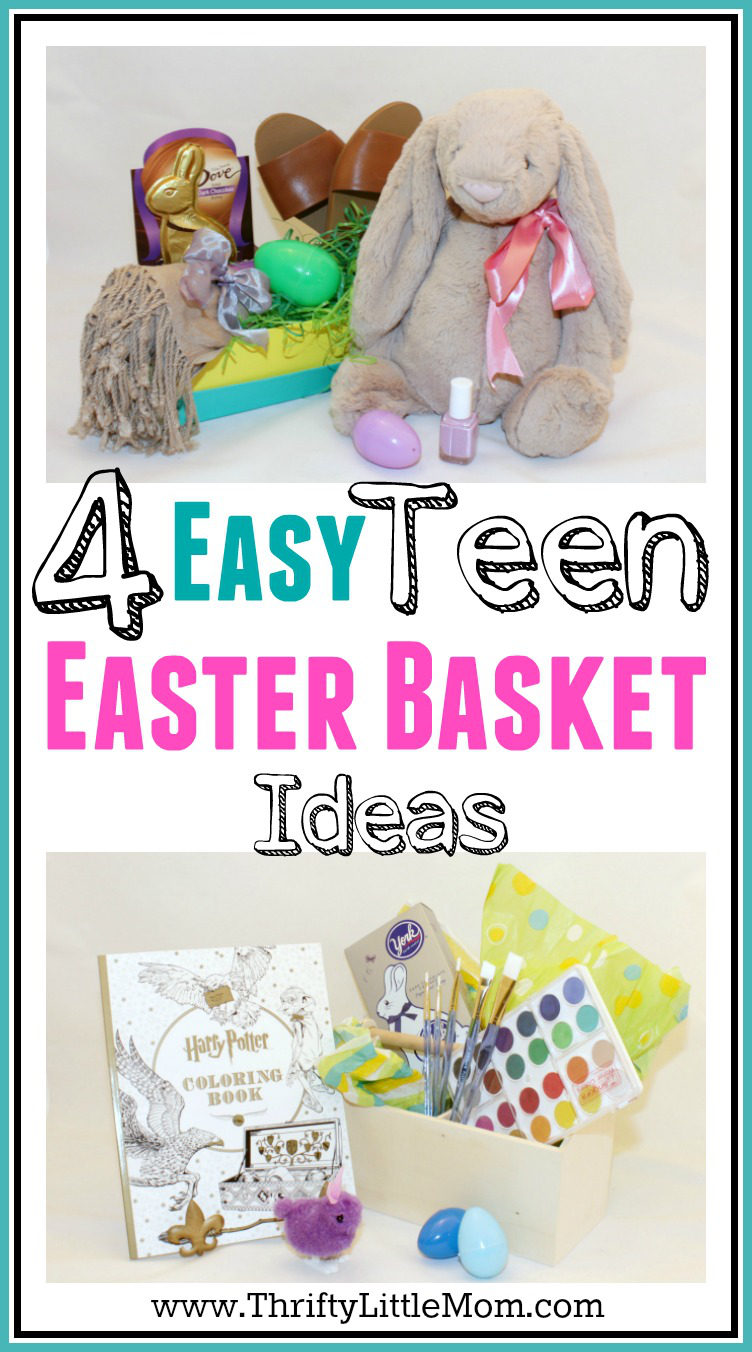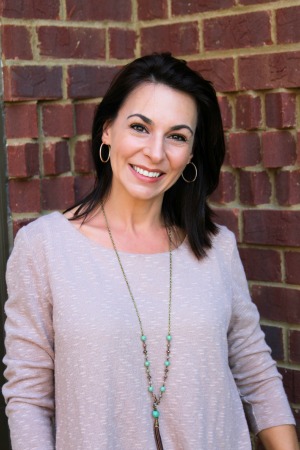 Rhonda is the owner of My Symphony Seasonings, LLC located in Georgia. She has a passion for good food, health & entertaining which was the perfect combination for creating My Symphony Seasonings, a company that encourages you to cook and eat whole foods, close to nature by providing original recipe blends of organic herbs & spices, free of fillers and artificial preservatives to add flavor, richness and health benefits to your dishes!