5 New Mom Registry Must-Have's
This post contains affiliate links. As an Amazon Associate, I earn from qualifying purchases. I also earn from qualifying purchases made with other brands and programs. See my
privacy policy.

This shop has been compensated by Collective Bias, Inc. and its advertiser. All opinions are mine alone. #NurseryMusts #CollectiveBias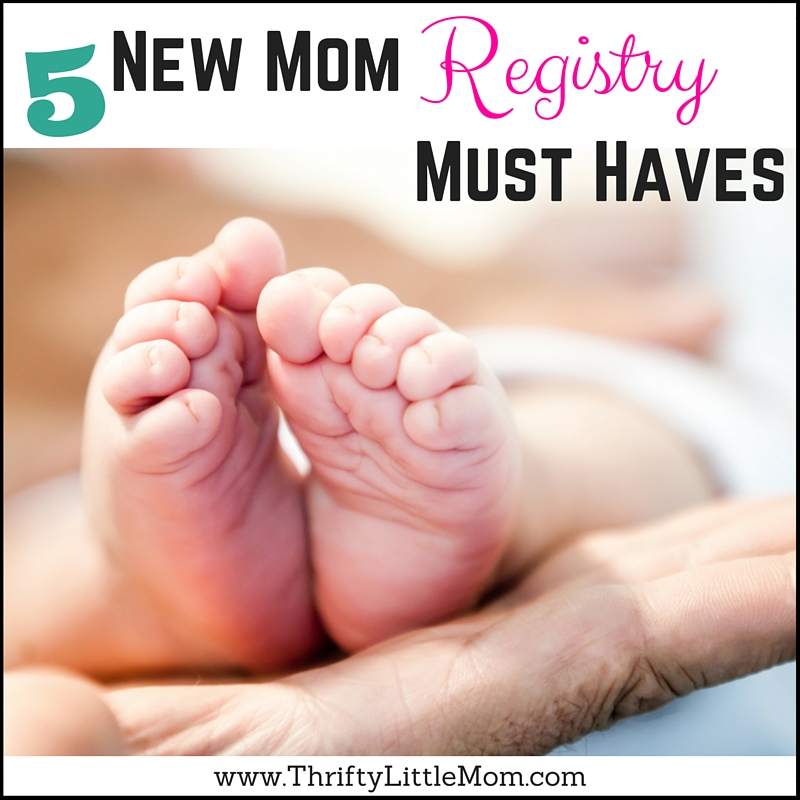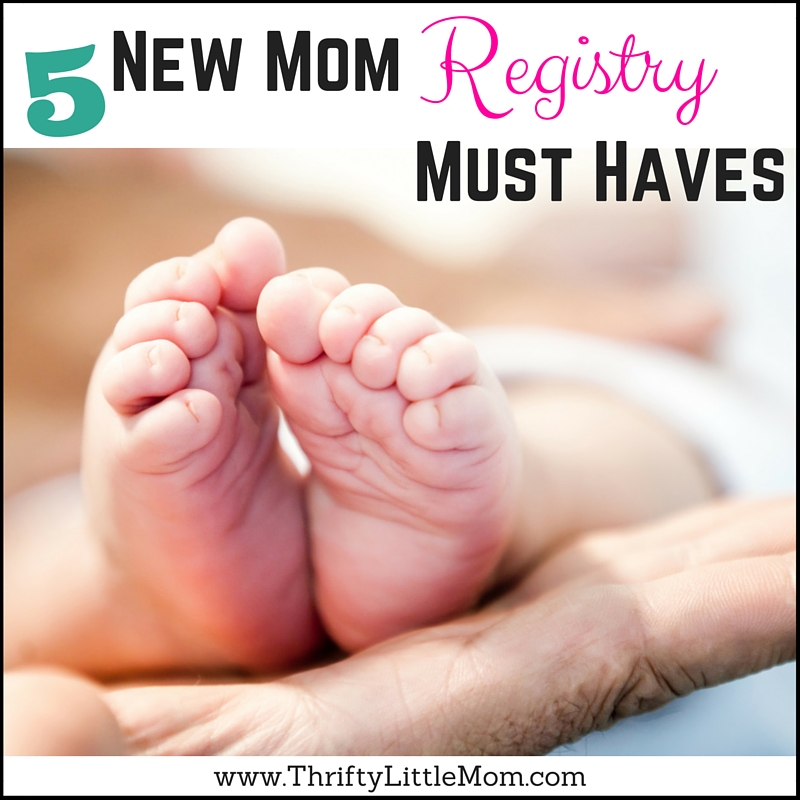 Ahh the excitement of motherhood!  Most women daydream about having children from the minute they see that positive pregnancy test.  We imagine all the joys, the laughs and the cuddles.  We think of how we will bask in the every little second of sweetness!  In fact we get excited at every chance we get to hold someone else's baby!  We register for all those adorable outfits and baby accessories!  Then we have a baby of our own and reality comes crashing down around us!
Suddenly all those do-dads we registered for just don't seem so… necessary.  When that baby comes through the front door of your home you're in survival mode for about 2 months (or until baby sleeps longer than 5 hours).
I had my son 4 years ago and now I'm expecting two identical twin girls in July.  Let me tell you one thing, my Target Baby Registry is far more specific this go-round because what I want more than anything is to stock my nursery with products that solve problems.  This second time round I know what kinds of items will help me have better beginnings when I bring my babies home this time.   As you or someone you know embarks on this new adventure, I'd like to give you a list of what I consider new mom "must-haves" based on my new found perspective.
With these tools in hand, moms can be armed and ready for whatever that little bundle of joy brings your way despite your sleep-induced, zombie mommy haze.  I highly encourage all moms to make Target the #1 place you register for your baby supplies.  It's also my one-stop shop to get everything I need to prepare and stay stocked up after baby arrives!
Best Feeding Tools-
Feeding is one of the MOST stressful issues for new moms for several reasons.  There is lots of debate back and forth about how to feed babies best.  But what I learned from having my first child is that what you want more than anything on this planet is a healthy, thriving baby.  When it comes down to the nitty-gritty, don't feel guilty about HOW you're feeding your child- just feed them.
It's a high probability that you are going to need bottles no matter what route you take.  I needed them for formula and breast milk that I pumped.  Be sure you add bottles to your Target Baby Registry!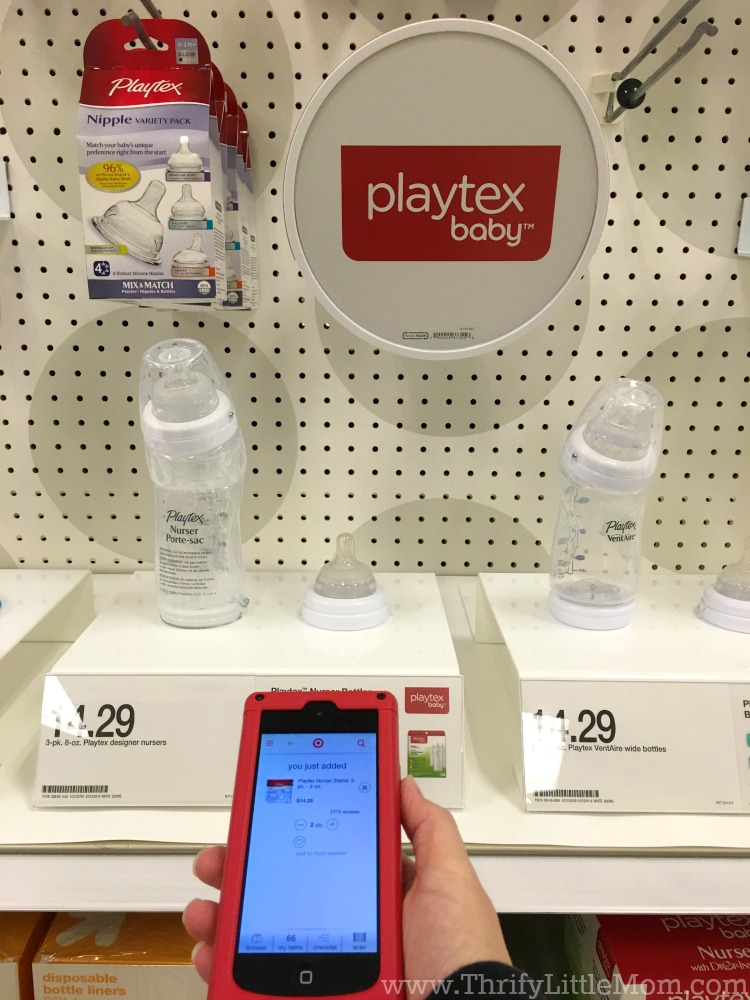 My favorite brand of bottle is Playtex Nurser with Drop-Ins Liners.  It's the only bottle that I registered for this time and here's why:
They have disposable drop-in liners that hold milk which means I don't have to scrub out bottles every feeding. I just toss the used Drop-ins Liner in the trash when I'm done, give the bottle a quick rinse, clean the nipple and I'm ready to go for the next round.  My husband liked the convenience of these bottles too.
The liners are compressible. When you fill the bottle up with breast milk or formula you can slowly compress and squeeze the remaining air out until milk fills the nipple.  This feature kept my son from getting gassy like he did with other brand bottles.
This bottle is clinically proven to allow for a more natural feeding rhythm and promotes easy switching between breast and bottle feeding.
Plus it has The Most Like Mom® NaturaLatch® Nipple.  This nipple has a natural wide shape and a raised texture which helps baby latch on naturally.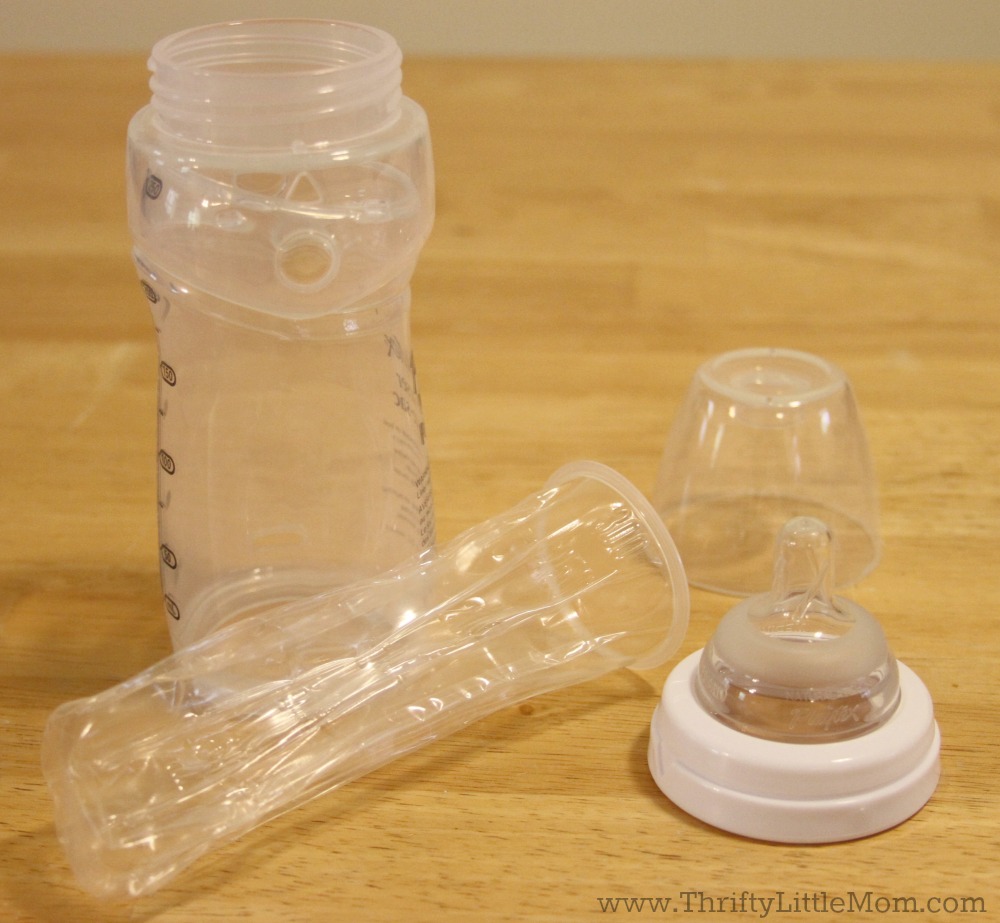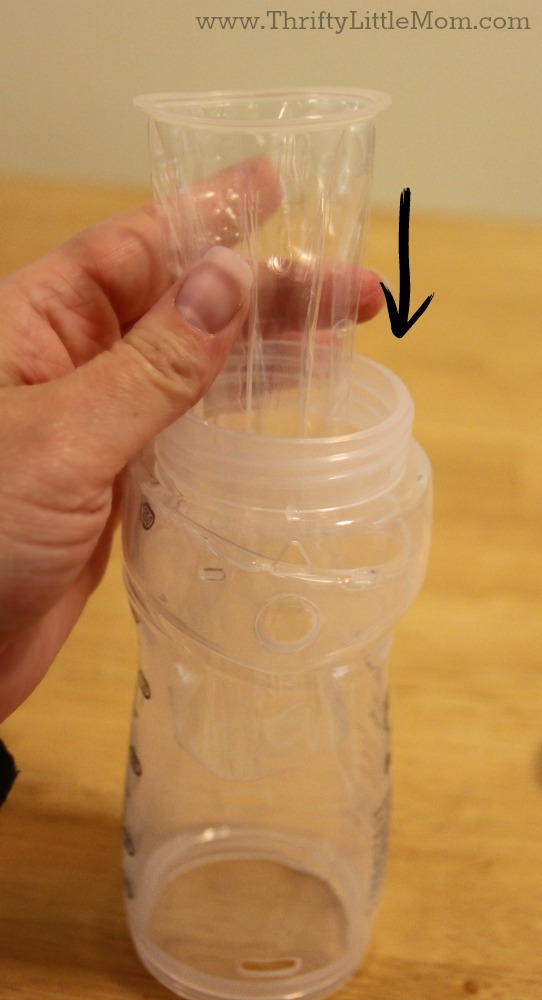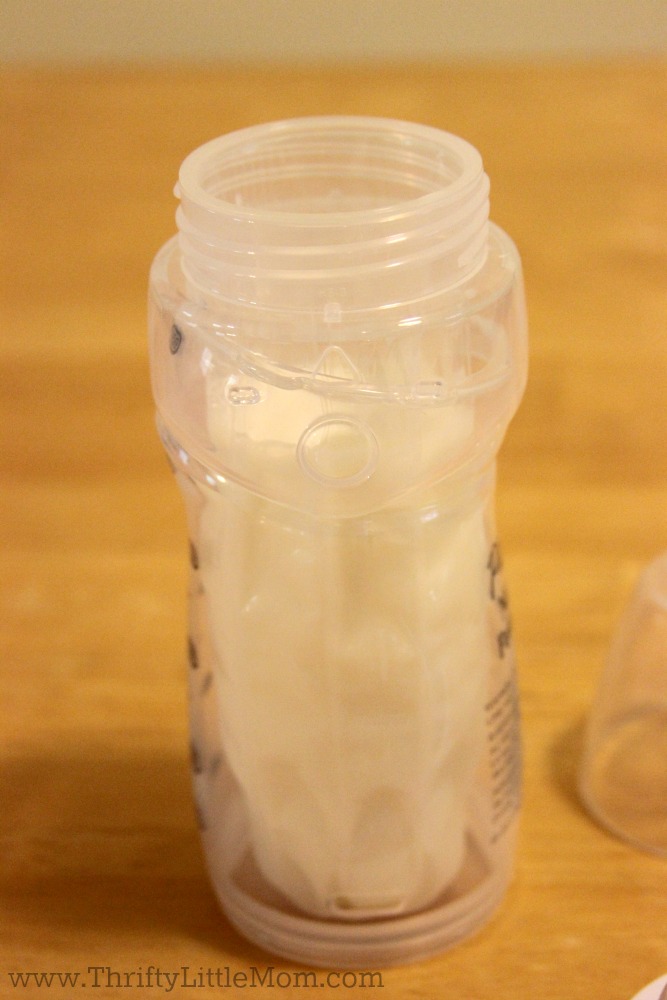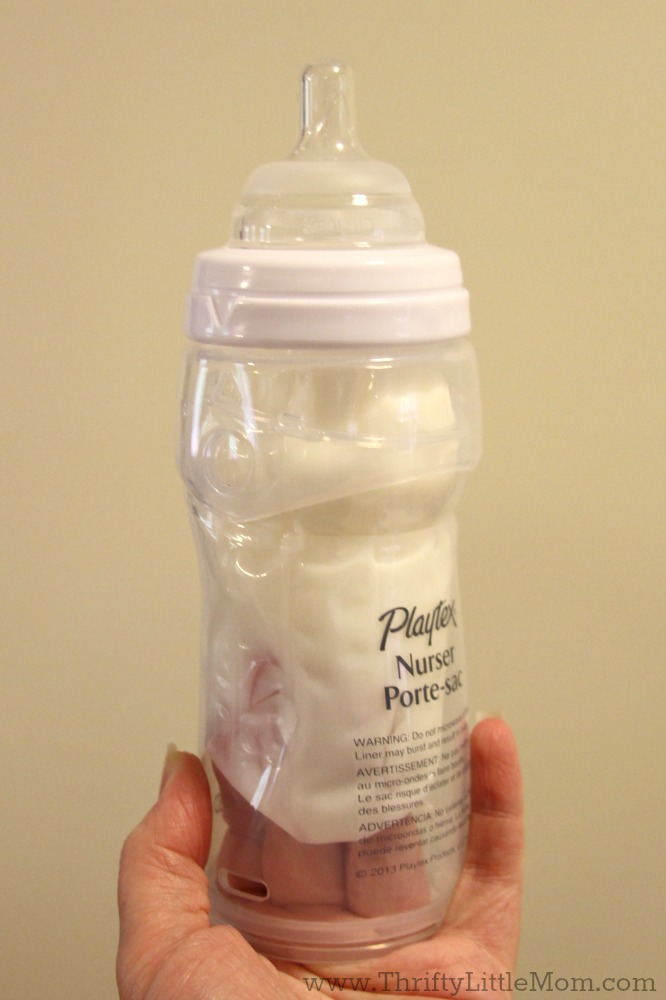 Feeding Pillow– One other item I can't live without is a feeding pillow!  It really helped support my arms and back whether I was nursing or bottle feeding.  Lucky for me they make them for twins in addition to singles!!
Best Diapering Tools-
With my first kid I made a huge error.  I decided to simply use a trash can for storing dirty diapers rather than getting a Diaper Genie.  Diaper Genies are built to control odor.  The mechanism inside the Diaper Genie Complete model locks the dirty diaper down in an odor controlled bag and features an extra charcoal odor eliminator that goes in the top.   When you put a diaper inside, it essentially wraps them up and stores them tight until it's full.  This system's main function is to eliminate odor and keep your nursery more sanitary.
But beyond that, it serves as a way to keep your curious little one from being able to access the dirty diapers.  For me, the straw that broke the camel's back was the day I forgot to put the little trash can up out of my son's reach.  I won't go into the disgusting details but let's just say that when I walked in his room I had about 45 minutes of cleaning up to do.  That included my son, the carpet and the walls. That was the day I went out and got a Diaper Genie.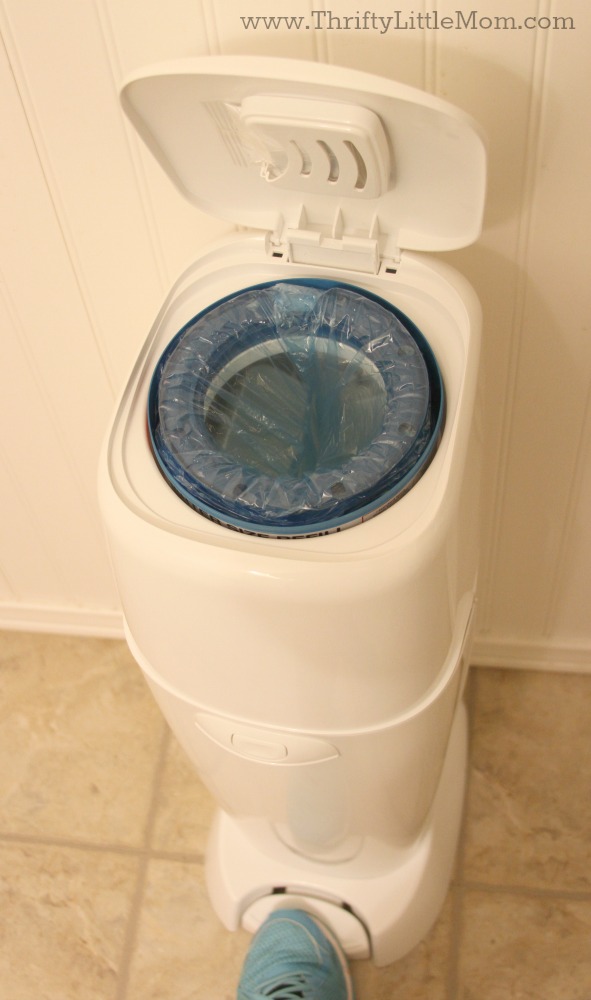 So go ahead and be sure you register for one of these because they keep stinky diapers at bay and prevent your kids from making huge messes! Trust me…
The Diaper Genie Complete has some features I really like:
The Ultimate Odor Lock system features a 7-layer refill bag with double Air-Tite® CLAMP.
This one has a built-in carbon filter that you slide into the top to help absorb and lock in strong diaper odors.
The foot pedal makes it hands free so I don't need to touch the pail and it's just the right height for an easy, no bend diaper toss.
Removing the bag when it's full is super simple since this model opens and leans out.
Apparently this Diaper Genie internal liner bag holds up to 270 dirty diapers before it needs to be switched out with a new liner container!! That's gonna come in real hand with twins!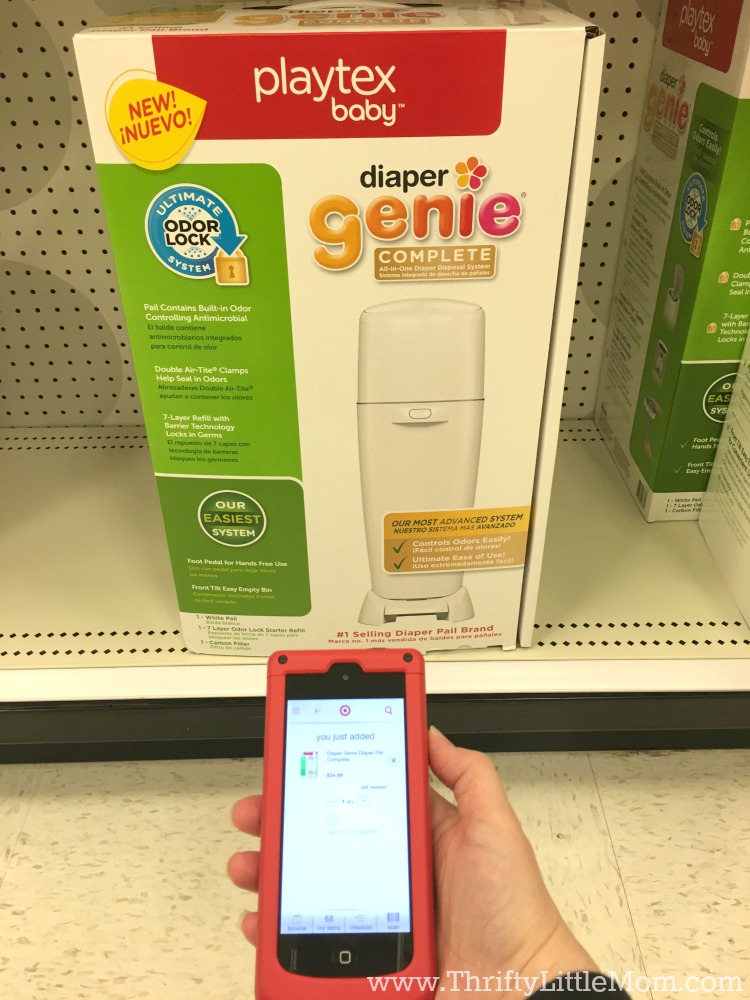 Diapers- As far as picking out the best diaper brand, I'm honestly a HUGE fan of the Target Up and Up diapers.  They were the thriftiest diapers on the shelf and I never had a problem with leaking.
Best Baby Soothing Tools-
Swaddles- Everyone knows that one of the hardest parts of being a new parent is soothing a crying baby who can't communicate what's wrong and getting enough sleep.  When it came to calming baby down and getting him to sleep I'm a die-hard fan of swaddle blankets.  Be sure you add a few of these to your registry in case baby spits up or messes up the one they are in.  It's nice to have a few backups.
Pacifiers- My second favorite tool was the Playtex Ortho Pacifiers.  It's the only one he would keep in his mouth and they have a guarantee not to cause teeth misalignment!
If you are a soon to be new mom be sure you head to your local Target to set up your Baby Registry and I hope these ideas will serve as a guide for the kinds of things to include on your list that might just save your sanity! Check out all the Playtex bottles that Target has to offer on Target.com.
I'd love to hear your must have registry needs in the comments section below!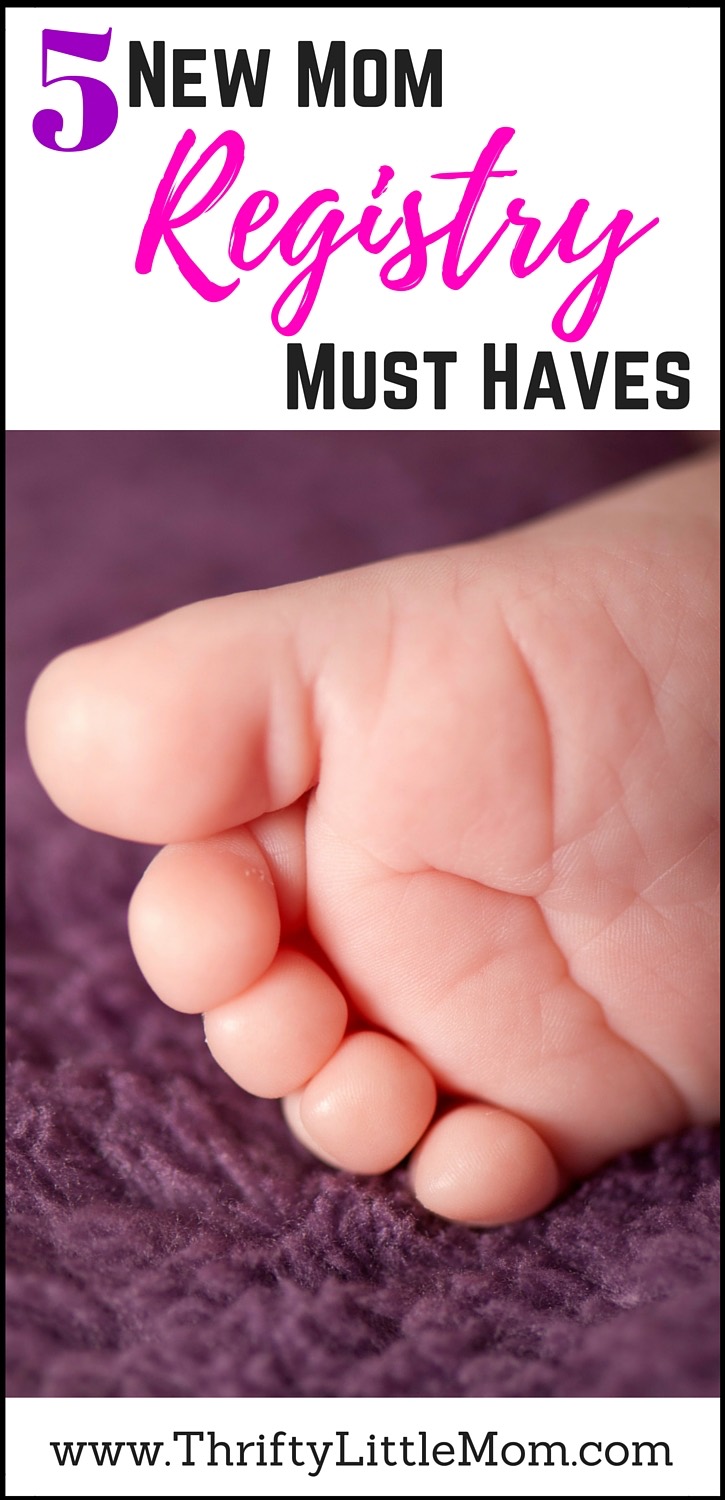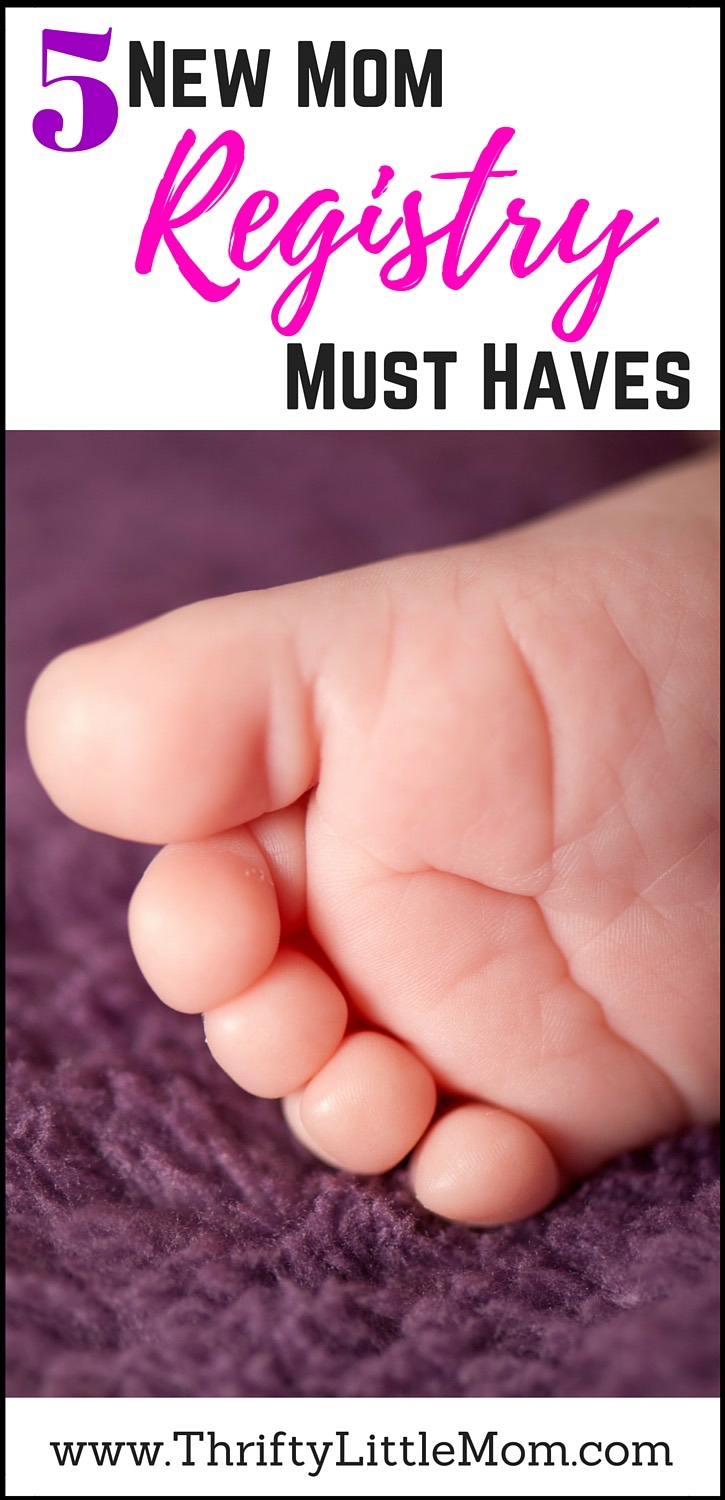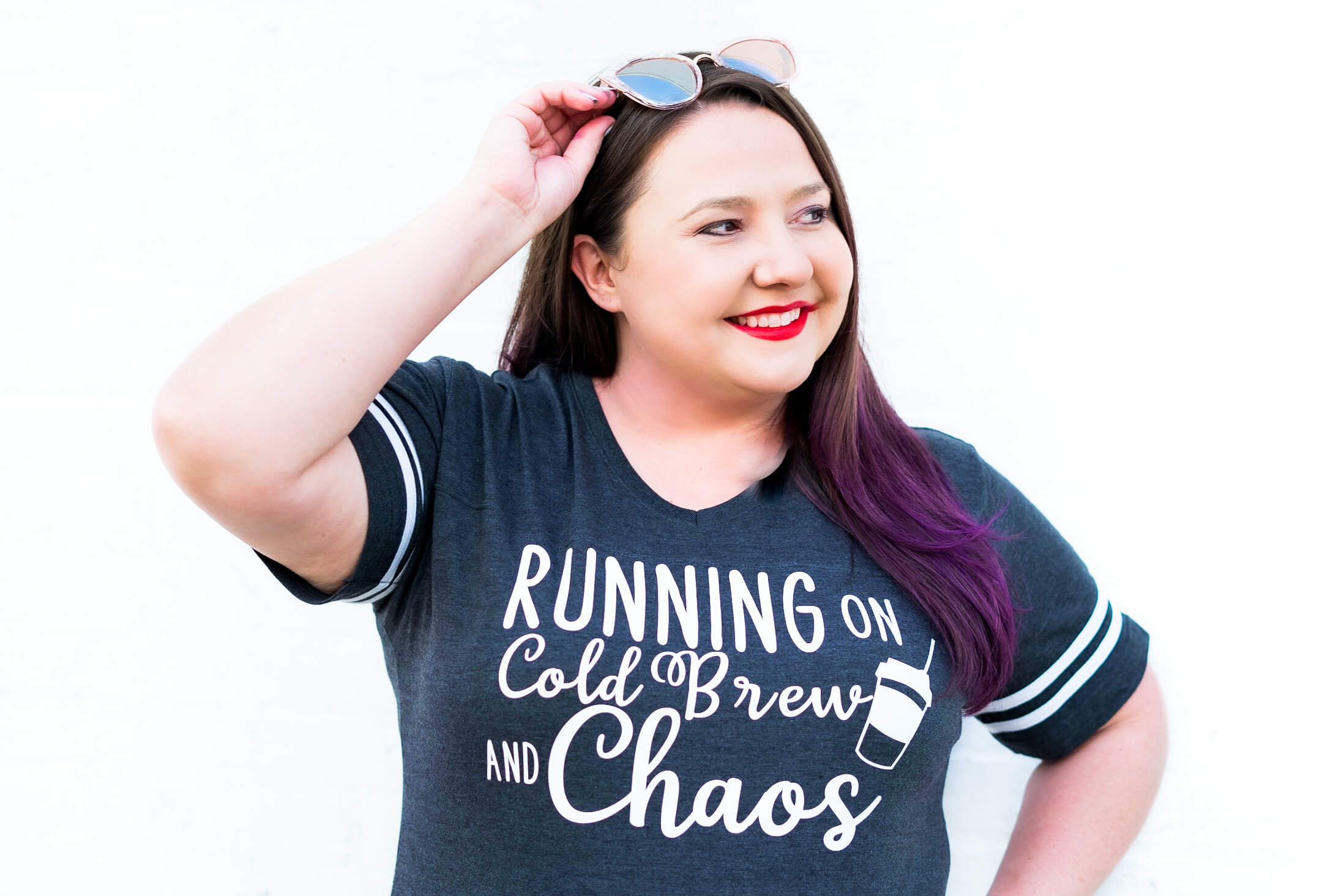 Kim Anderson is the organized chaos loving author behind the Thrifty Little Mom Blog.  She helps other people who thrive in organized chaos to stress less, remember more and feel in control of their time, money, and home. Kim is the author of: Live, Save, Spend, Repeat: The Life You Want with the Money You Have. She's been featured on Time.com, Money.com, Good Housekeeping, Women's Day, and more!