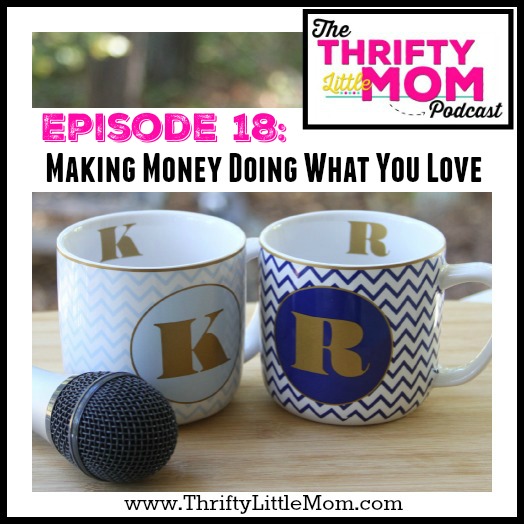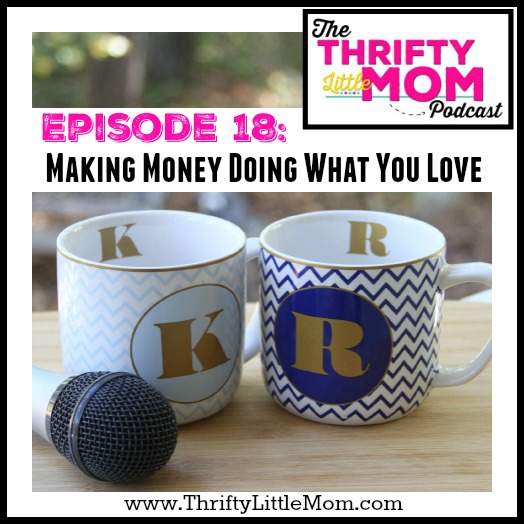 Have you ever wished that you could take what you enjoy doing and turn it into a money making venture?  In today's podcast episode Kim and Rhonda dive into the what, the why, the need and the how of generating an income from something you actually enjoy doing on a daily basis.  Whether it's just a side income, it's a business start-up or you simply want to have room to give a little more, we've got an episode packed with tips for helping you start making money doing what you love!
Listen Now:
Show Notes and Resources Mentioned in Today's Episode:
The links below are Amazon Affiliate Links.  If you click the link and make a purchase, I receive a small commission that keeps this blog up and running.  You can view my privacy policy here.
Getting Started:

When you want to learn about the specific requirements for starting a business where you live call or visit your local Chamber of Commerce and ask if they have any New business starting resources.

Recommended Reading Tools for Getting Started:
Will It Fly? How to Test Your Next Business Idea So You Don't Waste Your Time and Money
Money-Making Mom: How Every Woman Can Earn More and Make a Difference
If you are interested in learning about blogging:
I got started blogging by reading:
How To Make Money Blogging: How I Replaced My Day Job With My Blog
How To Blog For Profit: Without Selling Your Soul
Access my FREE Party Printables Vault!
Subscribe to my weekly celebration email and get access to my printable gifts, party planners, cleaning lists and more! Be the hostess with the mostess!
Don't forget to check out what's in the resource library! https://thriftylittlemom.com/thrifty-little-mom-resource-library/ Password: Thriftyprints