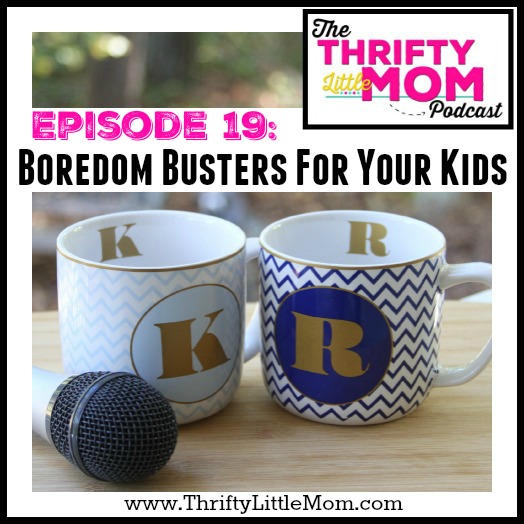 Do you ever struggle to keep your kids entertained?  Whether you're a stay at home parent or just need something for your kids to do over a school break, it can be challenging to find things for your kids to do to get them out from in front of the TV or tablets.  In this week's podcast Kim and Rhonda talk about ways you can keep your kids or grandkids entertained no screens necessary!
Listen Now:
Listen on the Go:
Podcast: Play in new window | Download
Subscribe: Apple Podcasts | Android | RSS
Subscribe to my emails + get an all access pass to my printable library!
You want to conquer your time, money and goals. Life makes that hard. I make it easy! Subscribe and I'll help you create your best life with the money you have to work with!
Don't forget to check out what's in the resource library! https://thriftylittlemom.com/thrifty-little-mom-resource-library/ Password: Thriftyprints