Thrifty Road Trip Travel Tips- TLM Podcast Episode 026
This post contains affiliate links. As an Amazon Associate, I earn from qualifying purchases. I also earn from qualifying purchases made with other brands and programs. See my
privacy policy.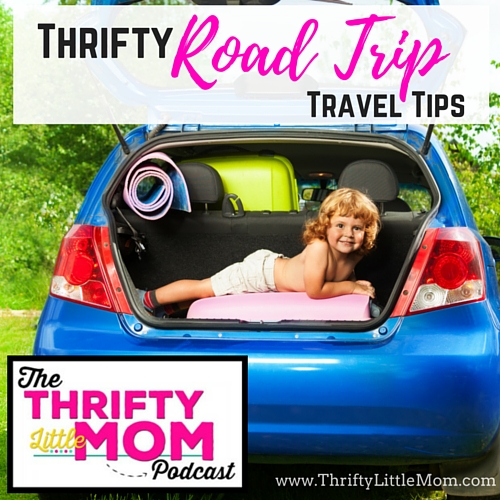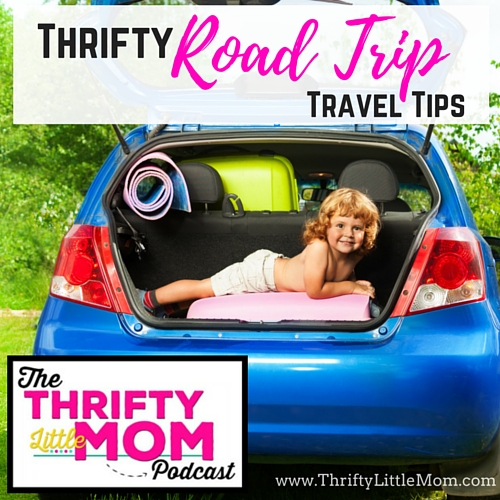 Summer is here and that means time for family road trips! In this episode of the Thrifty Little Mom Podcast, Kim & Rhonda give thrifty & sanity saving road trip tips for your next adventure!
Listen Now:
Subscribe on Itunes:
 https://itunes.apple.com/bt/podcast/thrifty-little-mom-podcast/id1051357786
Music from pond5.com Feel Good Trip by BeatheBeat
Show Notes and Resources:
Free Printable Road Trip Packing List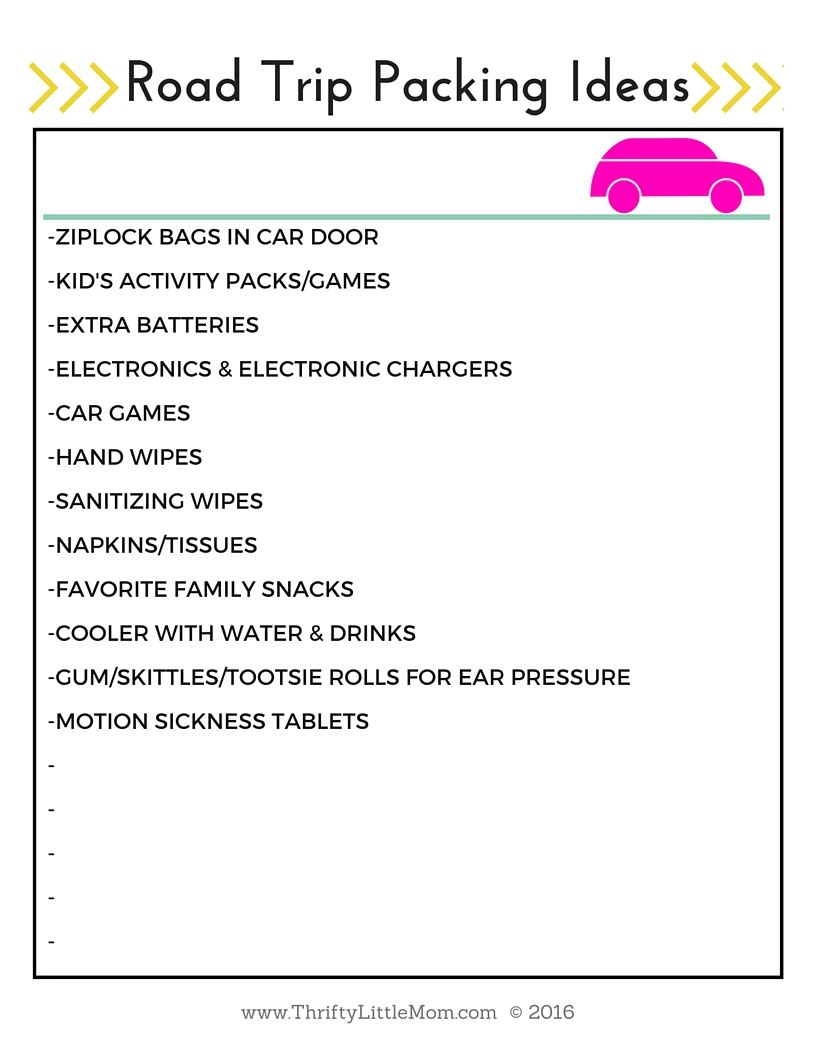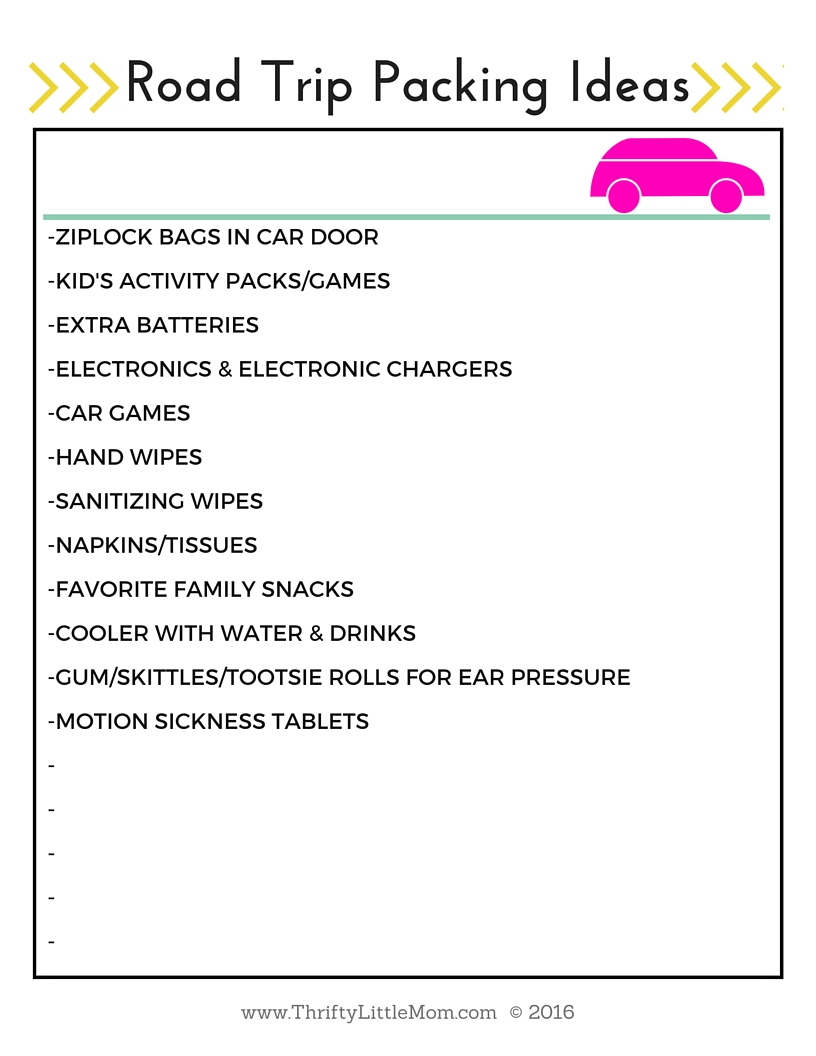 Road Trip Entertainment Ideas:
This post contains Amazon Affiliate links. If you click the link and make a purchase I receive a small commission that keeps this blog up and running.  Check out my privacy policy here.
Podcasts
Audible Audio Books- Free 30 Day Trial offer- Try Audible and Get Two Free Audiobooks
Library Audio Books- Your local library should have a wide selection of books on CD as well as audio books that you can check out for FREE!
Red Box DVD's- Redbox DVD's are around $1 to rent per day and you can return the DVD's at any Redbox along your journey!
If your car isn't bluetooth enabled and doesn't have an AUX plug, consider grabbing one of these adaptors so you can listen to your phone over your car speakers.
AUKEY Bluetooth FM Transmitter with Dual Port USB 4.8A Car Charger  for iPhone 6s, 6s plus, iPad, iPod, Samsung Galaxy S7, Windows, iOS, and Android Smart Phones
Placed To Shop For Road Trip Supplies:
Dollar Tree- Snacks, Gum, Candy, Zip locks, wipes, batteries and sunglasses!  They have it all and it's only $1!
5 Below- This is newish kind of dollar store built for tweens and teens.  If you are planning a road trip they will have device chargers, covers, candy, books, beach toys and more all under $5.
We hope you found this episode entertaining and if you have questions please feel free to leave them in the comments section below!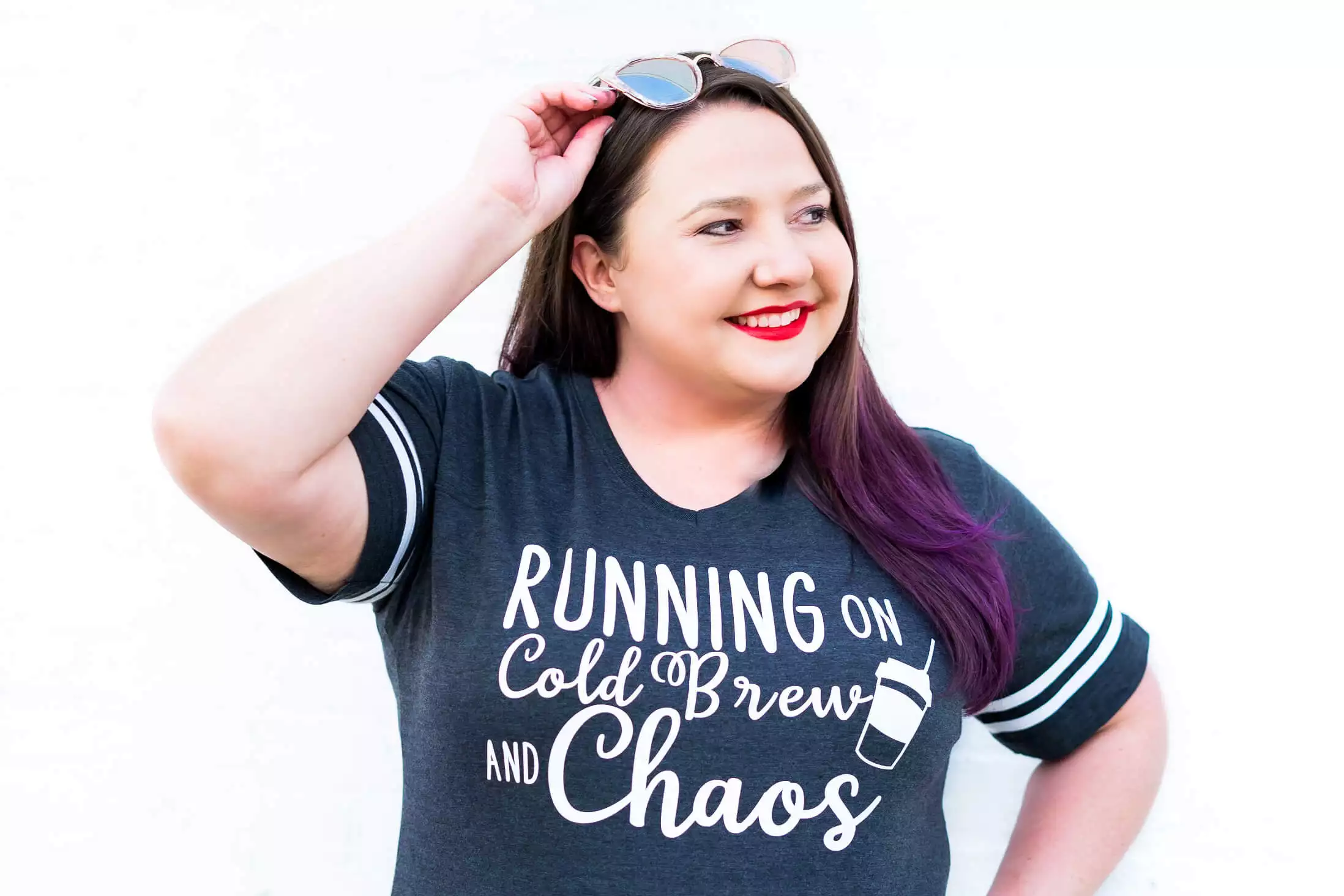 Kim Anderson is the organized chaos loving author behind the Thrifty Little Mom Blog.  She helps other people who thrive in organized chaos to stress less, remember more and feel in control of their time, money, and home. Kim is the author of: Live, Save, Spend, Repeat: The Life You Want with the Money You Have. She's been featured on Time.com, Money.com, Good Housekeeping, Women's Day, and more!