This shop has been compensated by Collective Bias, Inc. and its advertiser. All opinions are mine alone. #ScrubbingPower #CollectiveBias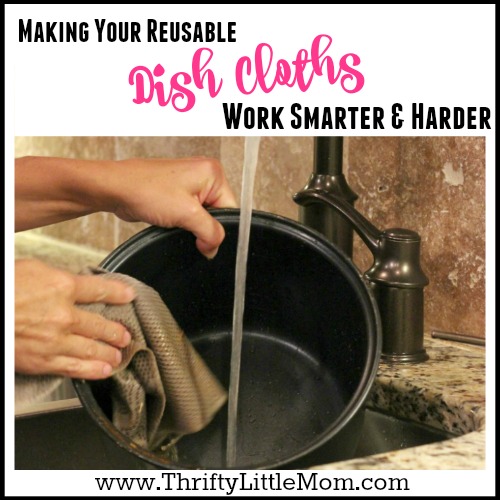 My friend, Rhonda has two daughters going off to college this month so she asked them each what meals they wanted her to cook before they moved out. When she told me that one requested BBQ Chicken Sloppy Joes, I asked her to please share the recipe.
You will not believe how delicious this recipe is and how easy it is to prepare! Since I have brand new twin girls at home, the ease of this recipe piqued my interest, BUT what about the cooked on barbecue sauce left behind in the slow cooker? One thing I despise about using slow cookers is having to clean them up afterwards.  So though I love the convenience and tender cooked meats, I hate the stuck on mess.
I am a huge fan of cleaning up kitchen messes with dish cloths because I buy them once and use them over and over again! I discovered these new thrifty Scotch-Brite® Scrubbing Dish Cloths at Kroger on the cleaning supply aisle. I am replacing my old kitchen dish cloths with these!  They are perfect because one side is a soft cloth and the other side scrubs.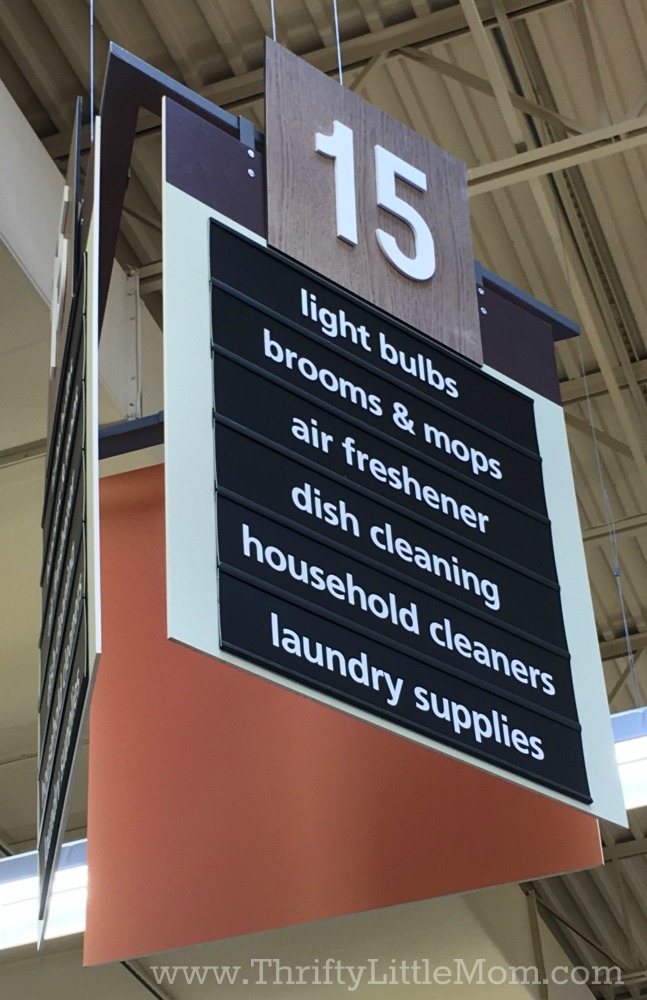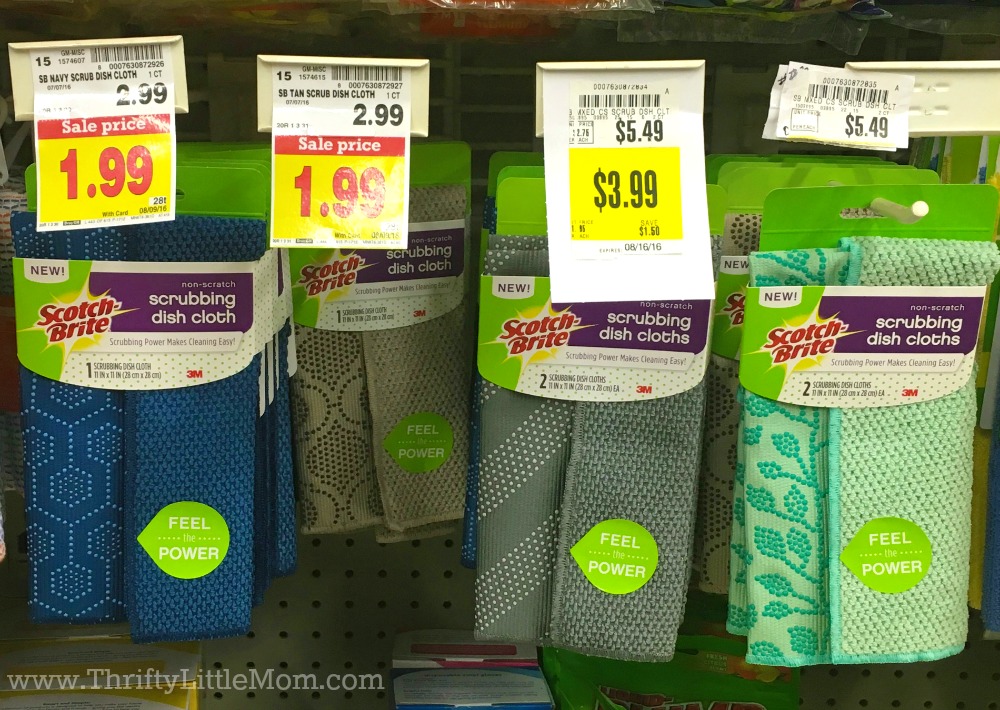 I was concerned at first because my slow cooker pot has a wonderful nonstick coating that I didn't want to damage, but the  Scotch-Brite® Scrubbing Dish Cloths offer non scratch scrubbing power even though their scrubbing dots quickly and easily wipe away even cooked on barbecue sauce!
In this post I want to share with you my friend's delicious recipe and offer a fun tutorial on how to keep your kitchen dish cloths cleaned and organized for everyday use!
Crockpot BBQ Chicken Sloppy Joes Recipe
4 Chicken breasts
1 Container of Your Favorite barbecue sauce
Seasoning (Salt, Pepper, Garlic Powder & Red pepper-optional)
Sandwich Buns
Step 1: Set your crock-pot to cook for 3 hours.
Step 2: Lightly season your chicken breasts.
Step 3: Cover the bottom of the crock pot with 1/4 cup of your favorite barbecue sauce, next place the seasoned meat in the crock-pot and finally cover the chicken breast with an additional 1/4 cup of the sauce.
Step 4: Let cook for 3 hours in the crock-pot.
Step 5: Once cooking is complete, the chicken will be so tender it will easily shred using two forks to separate the meat.
Step 6: Additional barbecue sauce can be added if needed right before serving on the bread of your choice.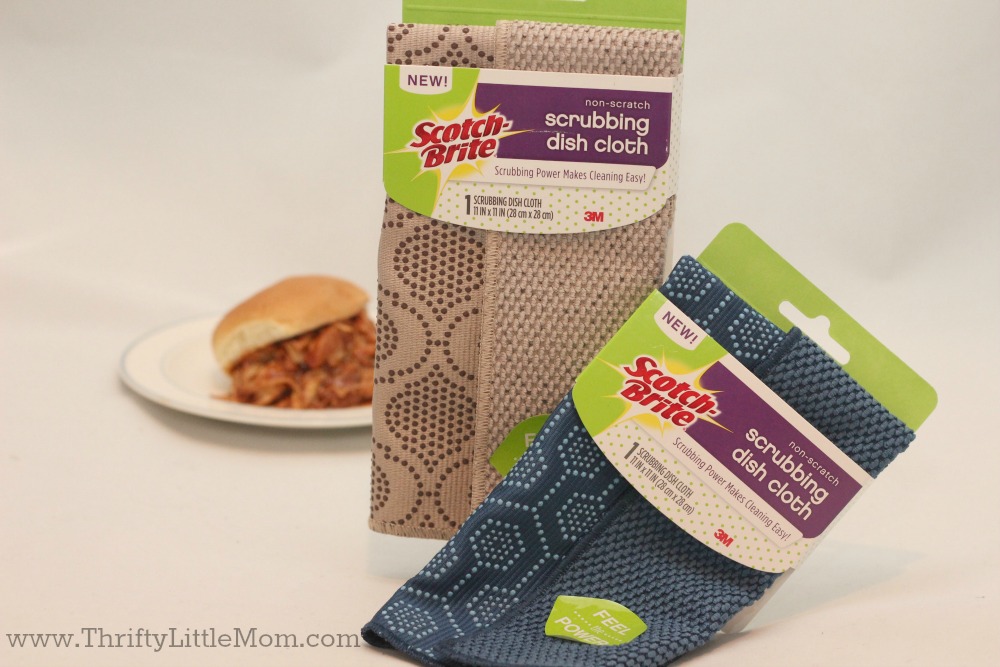 Slow Cooker Clean Up:
As easy as this meal is, clean up is even easier with Scotch-Brite® Scrubbing Dish Cloths.  They come in this season's most trendy kitchen colors: mint, grey, tan and navy. You can find them at your local Kroger at a great price of $2.99 for a 1-pack and $5.49 for a 2-pack, but we wouldn't be true to ThriftyLittleMom if we didn't tell you about the $1 off 1-pack and $1.50 off 2-pack Kroger discount going on wherever the product is displayed.
Now if the price and cleaning results aren't enough to entice you to run out and get these high quality, power scrubbing cloths, I also love that they are machine washable and dryer safe so you can depend on them to clean your crockery every time you cook this delicious dish!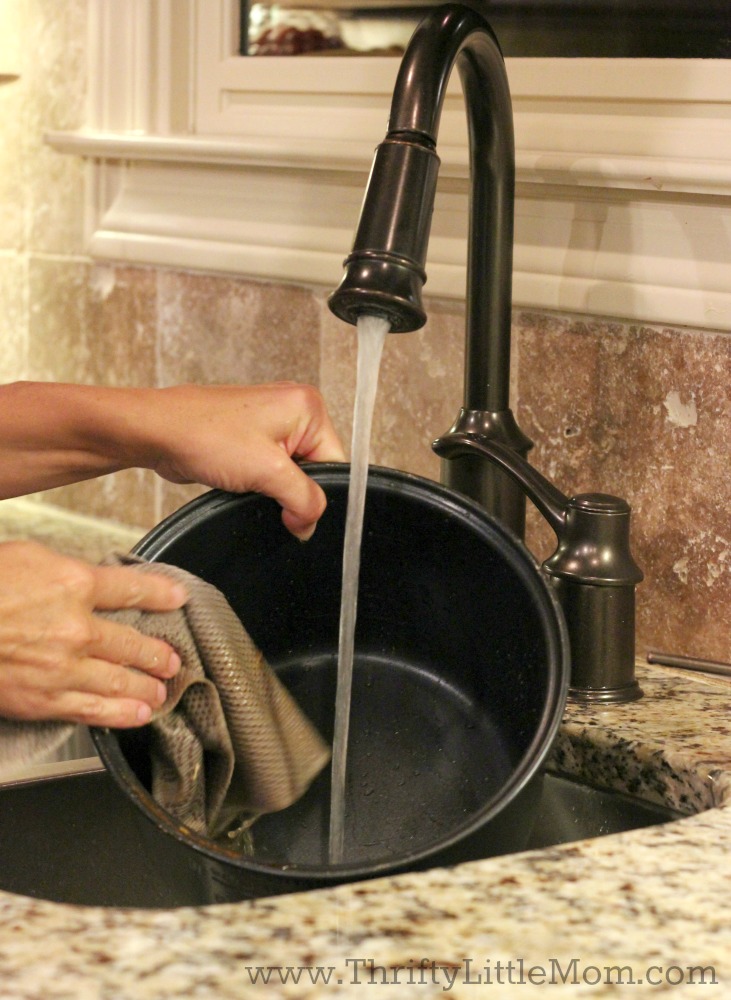 3 Tips for Keeping Your Kitchen Dish Cloths Organized and Clean: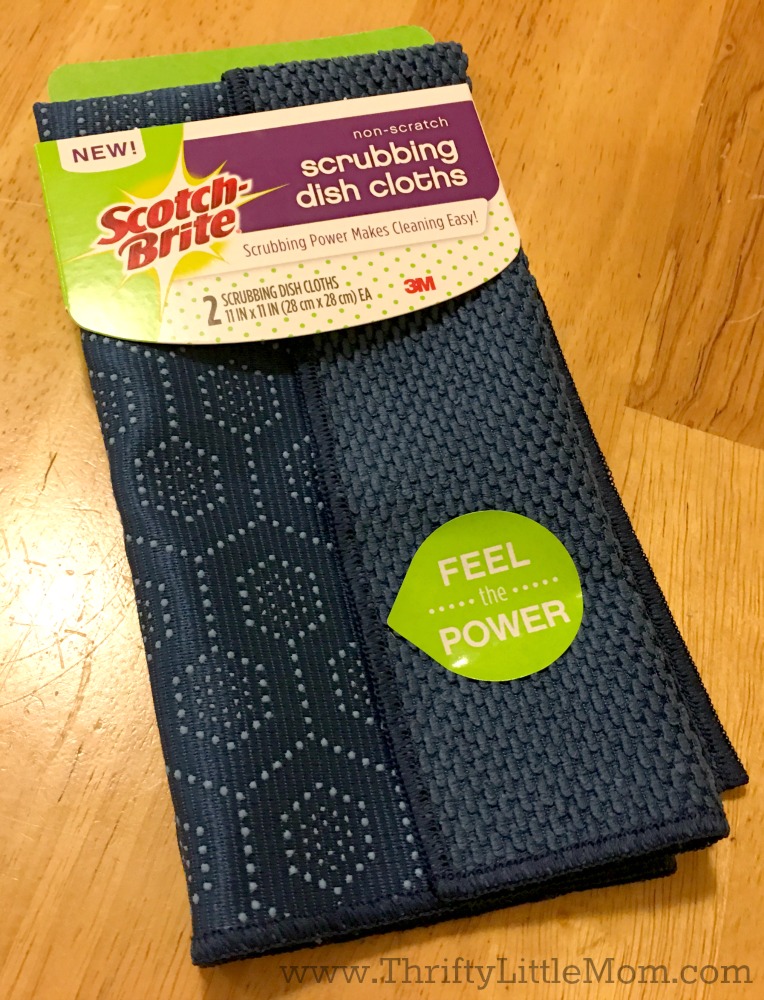 Tip 1: Roll it Up- My mom has always been super organized when it comes to her kitchen storage.  She keeps her kitchen cloths neat and tidy by rolling them up rather than folding them and placing them side by side!  It's an easy tip I've used for years now!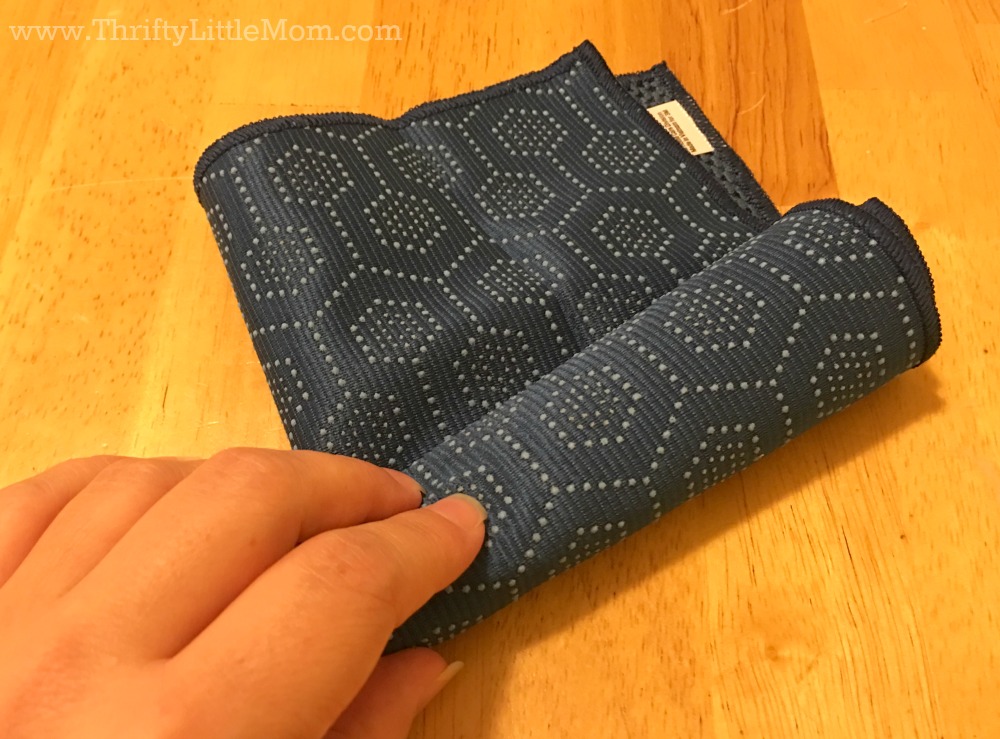 Tip 2: Keep them smelling fresh- One of the downsides to kitchen cloths is that being in the sink and being moist much of the time can lead to your nice dish cloths having a not so fresh smell.  It can happen quicker than you think!
Always rinse out your dish cloths after you use them and hang them up.  Don't leave them in the bottom of the sink or hanging over the middle sink divider.
If you are like me, many of your family members don't think about the dish cloths in the sink and will just dump out their milk, soda and other stuff in the sink which is quickly absorbed by your new dish cloths and can lead to a sour smell not long after!
I recommend rinsing them, then laying them out flat on your washing machine or hanging over a sweater drying rack.  This way they can dry out and on your next laundry day you can just toss them in the wash!
Tip 3: Don't let them marinate in the washing machine-
I don't know about you, but when I get super busy with house work, I will start a load of laundry and then forget about it leaving my wet laundry to "marinate" in the washer sometimes… overnight.  Then when I get them out they have a terrible "soured" smell and I have to start the load again.
To help with this issue when I start a load of laundry, I set an alarm on my phone to go off just a few minutes after the cycle is done!  This way I get a double reminder coming from the smartphone that's always in my back pocket!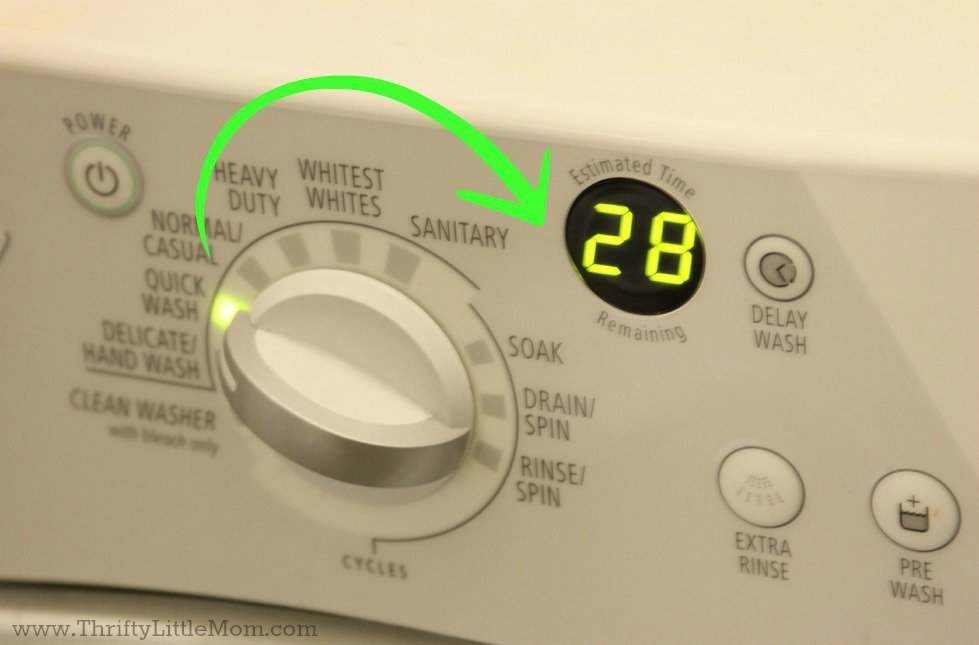 More Inspiration…
Let us know if you love this cleaning product and recipe as much as we do and be sure to try these other awesome recipes and cleaning tips here!
Share any of your own tips in the comments section below!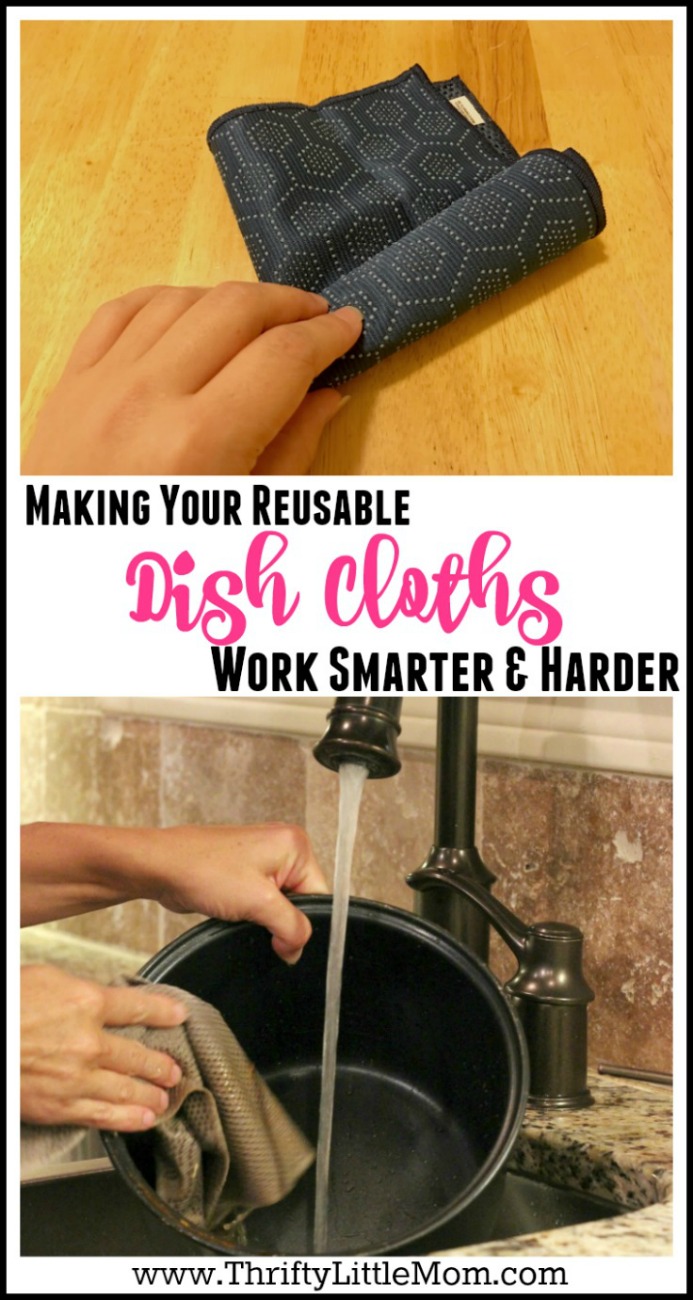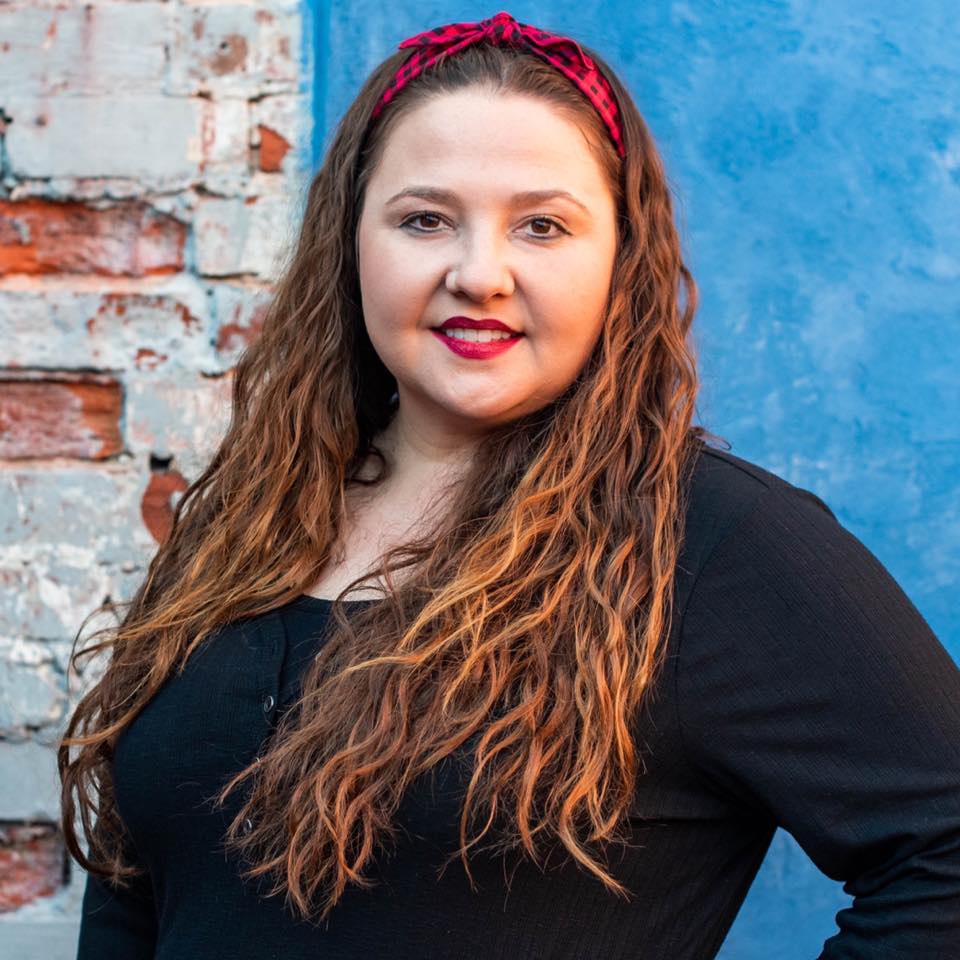 Kim's is the party planning, cupcake loving, celebration catalyst behind the Thrifty Little Mom Blog. Kim was a pro event planner for over 7 years before she became a full-time blogger. Kim is the author of: Live, Save, Spend, Repeat: The Life You Want with the Money You Have. She's been featured on Time.com, Money.com, Good Housekeeping, Women's Day and more! Kim aims to inspire you to create parties, celebrations and gatherings that everyone loves!