Easy Harry Potter Butterbeer Recipe
This post contains affiliate links. As an Amazon Associate, I earn from qualifying purchases. I also earn from qualifying purchases made with other brands and programs. See my
privacy policy.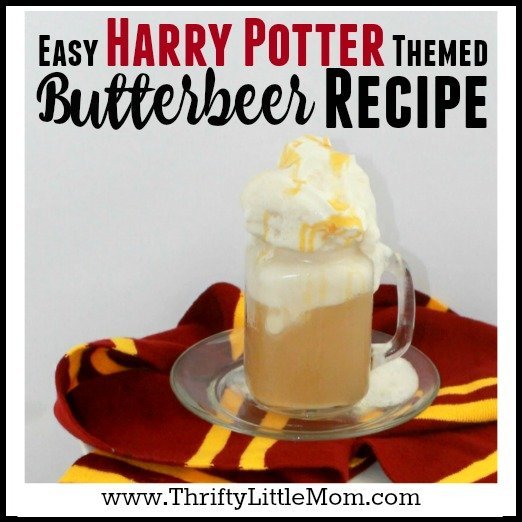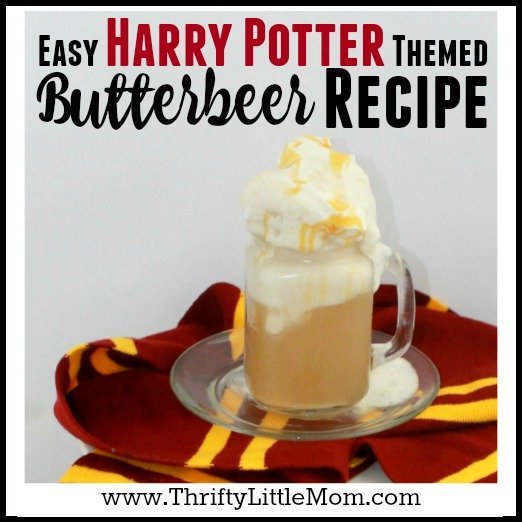 Recently, I threw a Harry Potter themed graduation party for my daughter and of course we had to have Easy Harry Potter Butterbeer on the menu! Searching recipes online I was soon faced with these dilemmas: complicated recipes with too many ingredients including hard to find extracts and costly fixings!
So, in true Thrifty Little Mom fashion, I came up with my own simple recipe with easy to find and low-cost ingredients. (Plus Kim is a HUGE fan of this particular recipe and begged me to share it).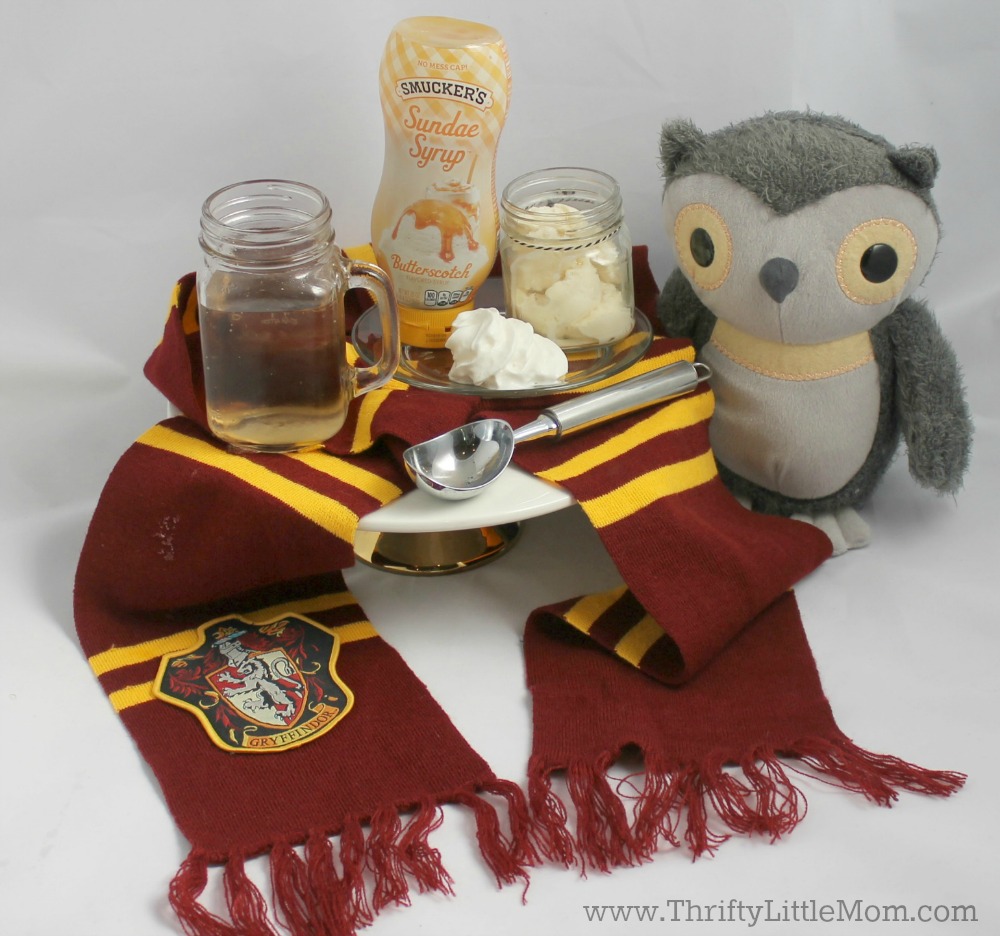 Harry Potter Butterbeer Recipe Ingredients:

To make the punch simply add scoops of your favorite vanilla ice cream into a punch bowl and slowly pour in the chilled cream soda. The final touches are added by ladling the punch into a mug and topping with whipped cream & butterscotch syrup.
The nice thing about this super simple recipe is that you can also make these single serve. So rather than waiting for a party to come around you could simply keep all these ingredients in your fridge or freezer and makeup one glass (or two) at a time whenever you feel like it.
What a great way to beat the summer heat: read the books or watch the movies with your house elves and serve them this refreshing treat!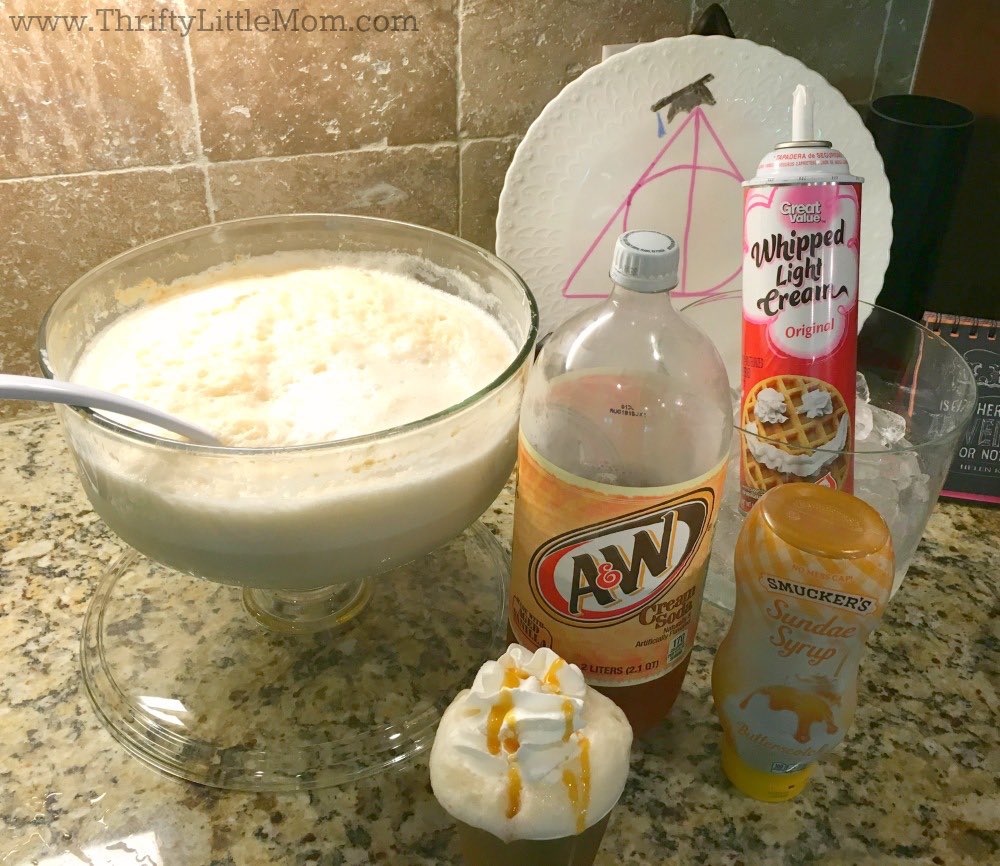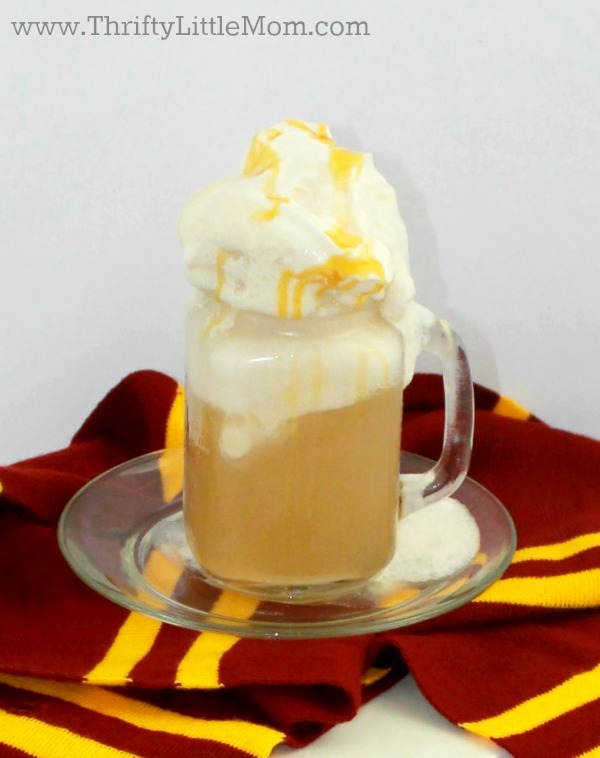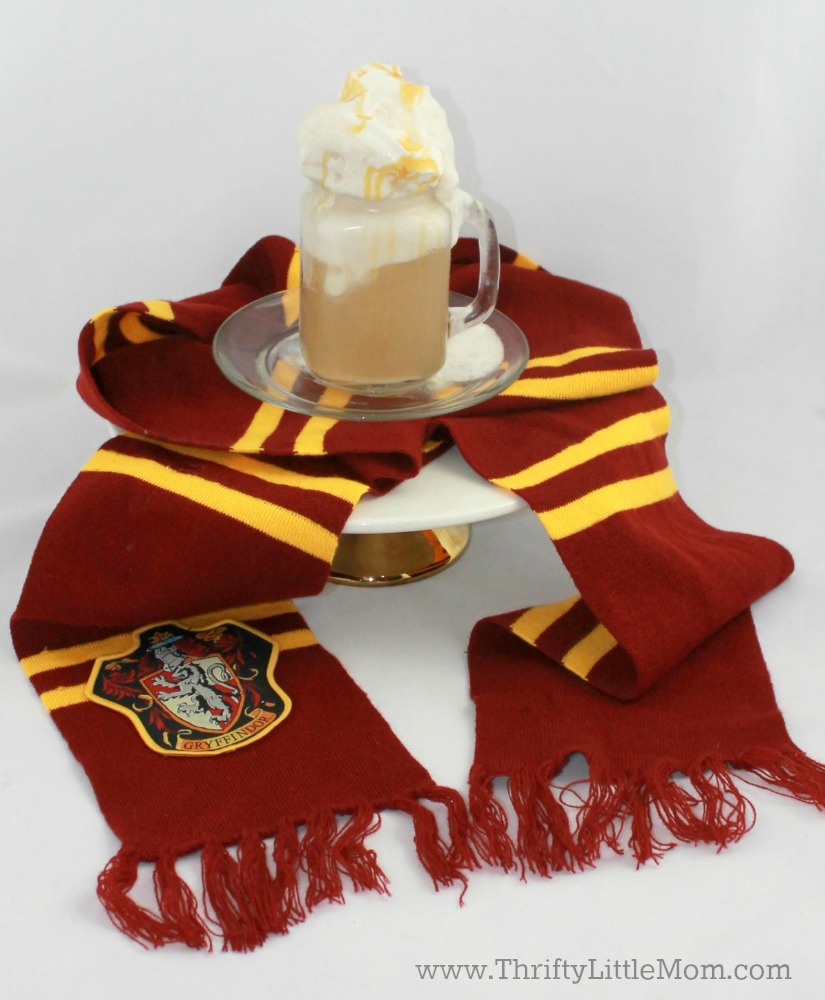 If you want to get really geek out over this recipe grab yourself a pack of these fun Wizarding World of Harry Potter House Tumbler Cup Set 4 Cups by Universal Studios
from Amazon to make them in!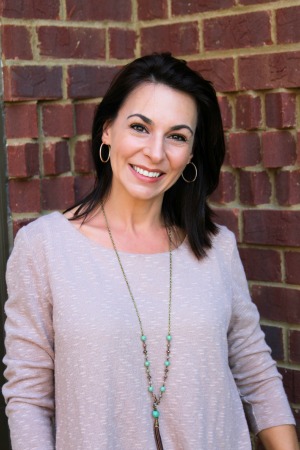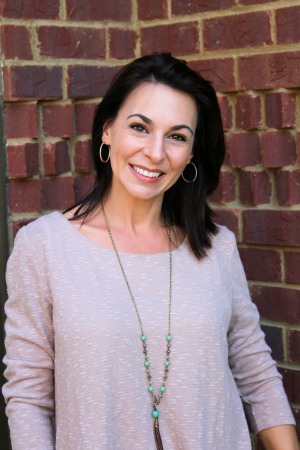 Hi, I'm Rhonda! I'm a regular contributing author at Thrifty Little Mom. I have a wonderful, caring husband, 3 beautiful, sweet & smart girls and a fluffy little dog who thinks his job is to be my bodyguard! Entertaining is my thing and I can do so (to my standards) on a dime. Lastly, my whole family and I are foodies; I love preparing and eating a variety of healthy meals much of which I love to share with readers.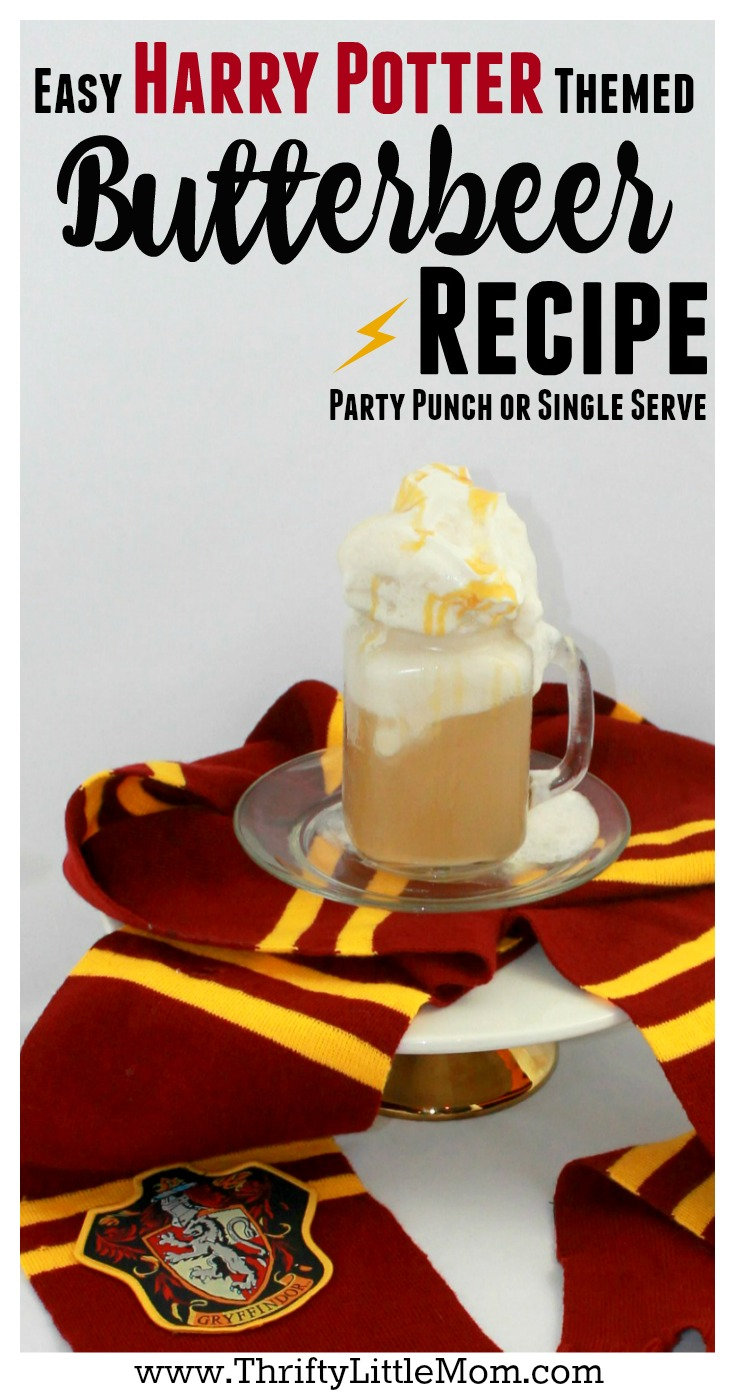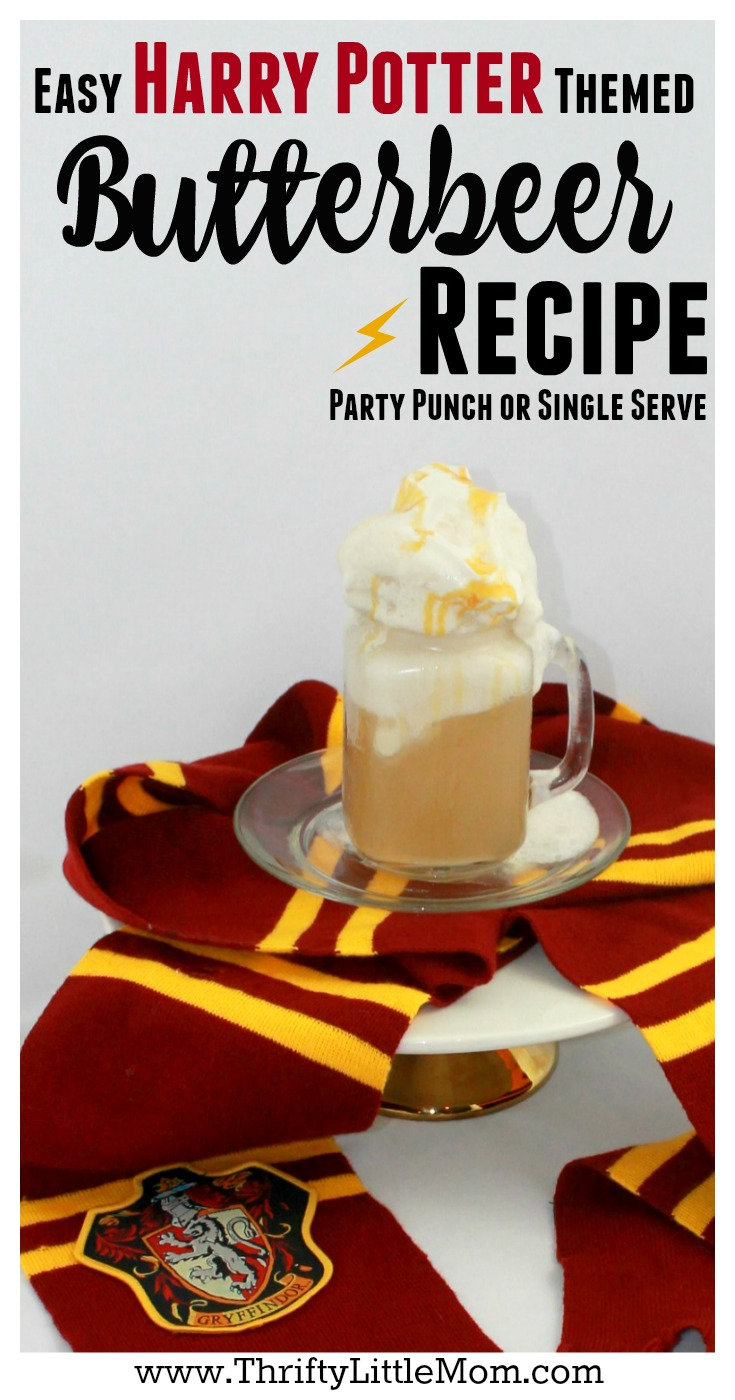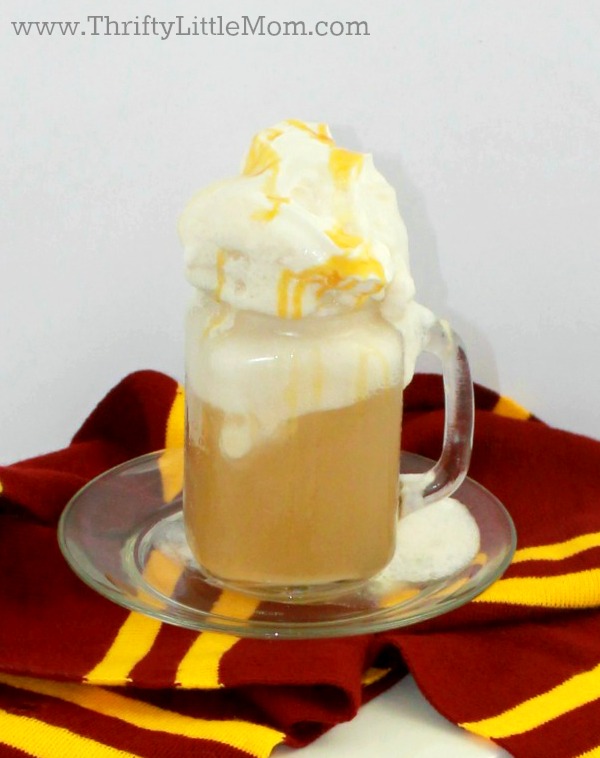 Easy Harry Potter Butterbeer Recipe
Delicious and Creamy Harry Potter Butter Beer Recipe
Ingredients
1- Chilled 2L Cream Soda
1- quart Vanilla Ice Cream
Whipped Cream Topping
Butterscotch Syrup
Instructions
Add 1/2 cup scoops of vanilla ice cream to punch bowl
Slowly pour cream soda into the bowl
Ladle mixture into glassware
Add toppings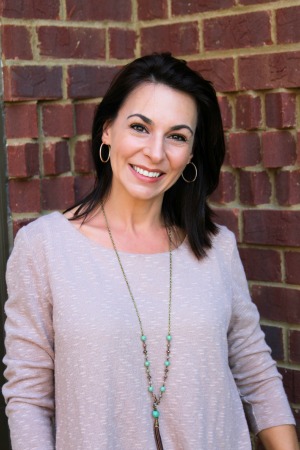 Rhonda is the owner of My Symphony Seasonings, LLC located in Georgia. She has a passion for good food, health & entertaining which was the perfect combination for creating My Symphony Seasonings, a company that encourages you to cook and eat whole foods, close to nature by providing original recipe blends of organic herbs & spices, free of fillers and artificial preservatives to add flavor, richness and health benefits to your dishes!
Summary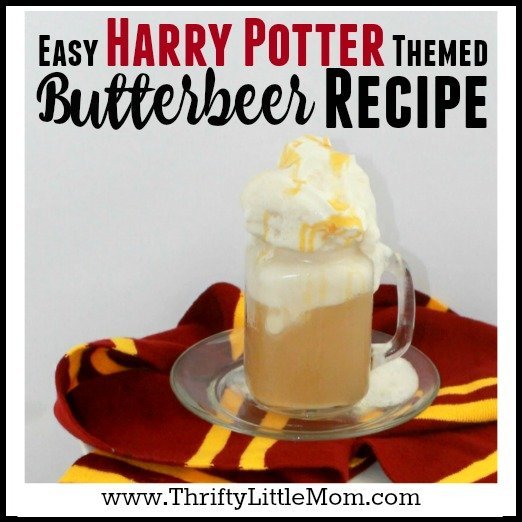 Recipe Name
Harry Potter Butterbeer Recipe
Published On
Preparation Time
Average Rating





Based on 20 Review(s)