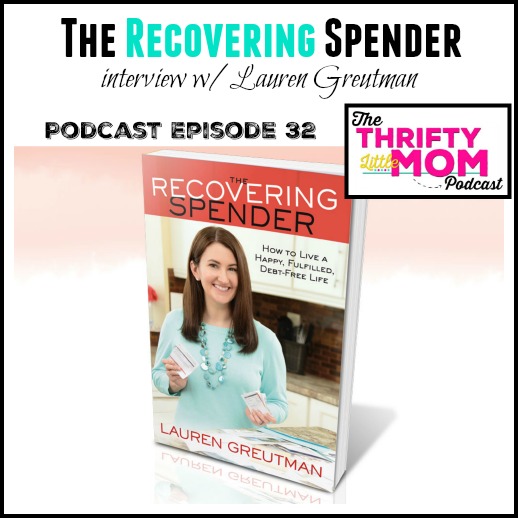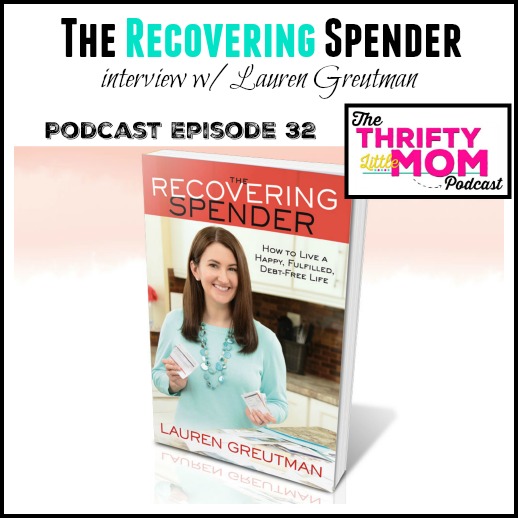 The truth is that in MY life and MY marriage, I am THE SPENDER.  I love saving money and getting good deals but I love shopping too!  I'll be the first to admit I've done quite a bit of retail therapy sessions in my lifetime.
This week I got the pleasure of interviewing Lauren Greutman from LaurenGreutnam.com (previously IAmThatLady.com).  She has written a book that will be released on September 13 titled, The Recovering Spender.  I got a pre-release copy and am enjoying her insight, authenticity and 12 steps to recovery!  Lucky for you, you can pre-order the book and get in on $75 in bonuses!
In today's episode Lauren shares her story as well as tips to help you spend less so you can enjoy more of your life!
Listen Now:
Listen on iTunes:
https://itunes.apple.com/us/podcast/thrifty-little-mom-podcast/id1051357786
Show Notes:
Be sure you pre-order the book to get in on $75 in free bonuses!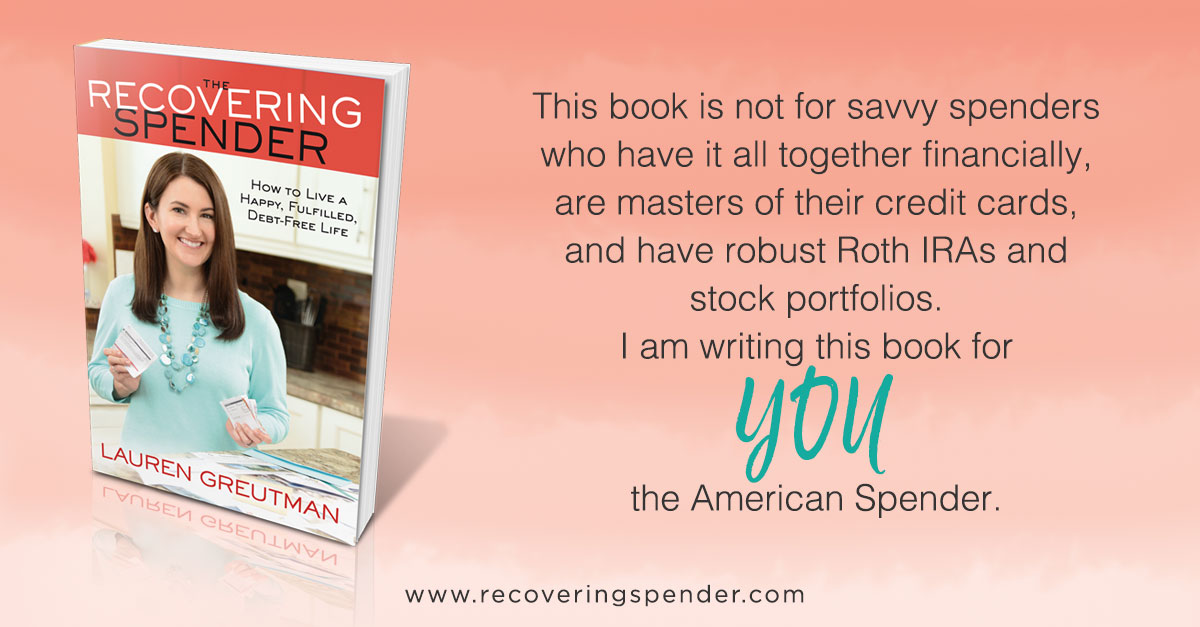 You Can Also Pre-Order on Amazon.com.  This post contains Amazon Affiliate Links.  If you click the link and make a purchase I receive a small commission that keeps my blog up and running!  You can view my privacy policy here.
The Recovering Spender: How to Live a Happy, Fulfilled, Debt-Free Life
Access my FREE Party Printables Vault!
Subscribe to my weekly celebration email and get access to my printable gifts, party planners, cleaning lists and more! Be the hostess with the mostess!
Don't forget to check out what's in the resource library! https://thriftylittlemom.com/thrifty-little-mom-resource-library/ Password: Thriftyprints