Throw a Super Bowl Party for Under $50
This post contains affiliate links. As an Amazon Associate, I earn from qualifying purchases. I also earn from qualifying purchases made with other brands and programs. See my
privacy policy.
This is a sponsored conversation written by me on behalf of Save-A-Lot. The opinions and text are all mine.
I don't know about you, but I love Super Bowl parties! There is something about all the excitement in the house, the tasty food, rivalries, comradery and the fun with friends! Even if I don't watch a second of the actual game, I love the buzz of excitement. But throwing one of these parties and feeding that many people can also come with a hefty price tag. So today I want to give you 6 tips to show you how you can throw a Super Bowl Party for under $50. These ideas keep the cost down and keep the you from getting overwhelmed by the prep work behind it!
Tip 1- Shop at right grocery store.
When it comes to getting a great price on party foods, I go to Save-A-Lot stores. Their prices are ridiculously low but the food and paper products are quality. One of the reasons that they are my main party food store is that they have a section in their freezer aisle marked Pick 5. When you see these labels or stickers on the packaging you know you can grab 5 of any of these mix and match foods and get them all for $19.99.
Here's what I got for $19.99:
2.5 lbs. Chicken Wings
32 oz of Chicken Strips
30 oz of Dino Chicken Bites (For the kids)
8 Mini Pizza's
24 oz bag of Meatballs
More options- I had a hard time deciding what items I wanted because they also had Spicy Chicken Strips, Waffle Fries, Onion Rings and many other items to choose from in the Pick 5 options. Also note that what you see on my chicken party spread here is only a potion of I actually prepared. Each type of chicken had plenty left over waiting to re-fill spaces as needed. I got plenty of food to feed a crowd with the Pick 5 options.
Sauces- The other nice thing about Save-A-Lot was that they had all the dips and sauces I needed like Blue Cheese dressing, BBQ sauce for the meatballs or chicken fingers, Hot Wing Sauce (which my husband approved) and Honey Mustard.
Easy Chicken Wing Recipe:
To make the chicken wings your simply defrost the wings in the fridge, dry them, coat them in flour and then fry them up. Once they are fried and the chicken is cooked throughly, you can put them in a big bowl with the Hot Wing Sauce and stir to coat. Then serve them up to your crowd!
Healthy Options- I snagged healthy veggies at low prices that I could use to build my own veggie tray. Which if you've ever shopped for veggie trays you know they can be super expensive. If you make your own you can save quite a bit! Don't forget Ranch dressing!
This veggie tray only cost me $4.81 to create!
Tip 2- Use Basic Paper Products
Honestly I'm pretty minimal when it comes to party cups, plates and napkins. People are typically way more excited about the food over eating on pretty plates. So I was able to spend more money on food by keeping my paper products simple.
While grabbing my party foods at Save-A-Lot I also picked up my paper products. I bought styrofoam cups because they keep people's drinks colder longer and they are easy to write names on with permanent markers. I also got basic white napkins and sturdy paper plates.
I didn't really have a need for forks or spoons since I chose all finger foods. For the BBQ meatballs I provided toothpicks. When the party is over, clean up is easy!
My paper products for this party including the cute table cloth and football platter was $9.91!
Tip 3- Pick Foods That are Filling and Go Further
In my case, one of my main party snack attractions is the DIY nacho bar. Nacho chips are very thrifty, they take up a lot of plate real estate and guests can top them however they want to! Here's what you need to replicate your own Nacho Bar at your next party.
Easy Nacho Bar Recipe:
Nacho Chips
Can of Nacho Cheese
Can of Black Beans
Can of Jalapenoes
Can of Olives
Can of Diced Tomatoes or Salsa
Real Bacon Pieces
Guest simply fill their plate with nachos, and then use a spoon to add the toppings they want. If you have other items you know your guests would love as toppings you can add those too. I place all the toppings in a pretty party tray and refill as needed.
Tip: If you want to keep the nacho cheese nice and warm put it in a mini slow cooker on your table or keep it warming on the stovetop.
This nacho bar only cost me $9.94 to create!
Tip 4- Grab Your Party Platters from Friends or Thrift Stores
Believe it or not all my party platters came from the thrift store. You wouldn't believe the nice party platters you can find there for less $1.00. I just wash them with warm soapy water and they are ready to go!
On the other hand I've also been known to call friends and ask them if they might have some kind of party platters or plates that I can borrow and they always do. That way you aren't spending a ton of money on ways to make your table look pretty!
Tip 5- Encourage guests to Bring a Dessert or Drink
Typically speaking many of your guests like to contribute something to the party. That's why on my party invitations I ask guests to feel free to bring their own beverages or bring their favorite dessert. That way I can spend my money on heartier food options and guests are sure to enjoy the game with their favorite drink or dessert in hand.
Tip 6- Send Digital Party Invitations
If you want to save money on invitations and stamps I highly encourage you to send out electronic invitations either by creating an event on Facebook and inviting your friends that way or by creating a Evite. Either way, you save money and your guests have instant access to party details on their phones or mobile devices rather than having to search for you physical invitation when they need the address, times or dates to refer to.
I hope this post gives you some great ideas for how to plan your own Super Bowl Party for under $50! If you shop smart, plan well and be creative, you can plan an awesome party without breaking the bank! Find your local Save-A-Lot Store here. Don't forget to check out the Save-A-Lot weekly ad to find your food deals!
Comments submitted may be displayed on other websites owned by the sponsoring brand.
This is a sponsored conversation written by me on behalf of Save-A-Lot. The opinions and text are all mine.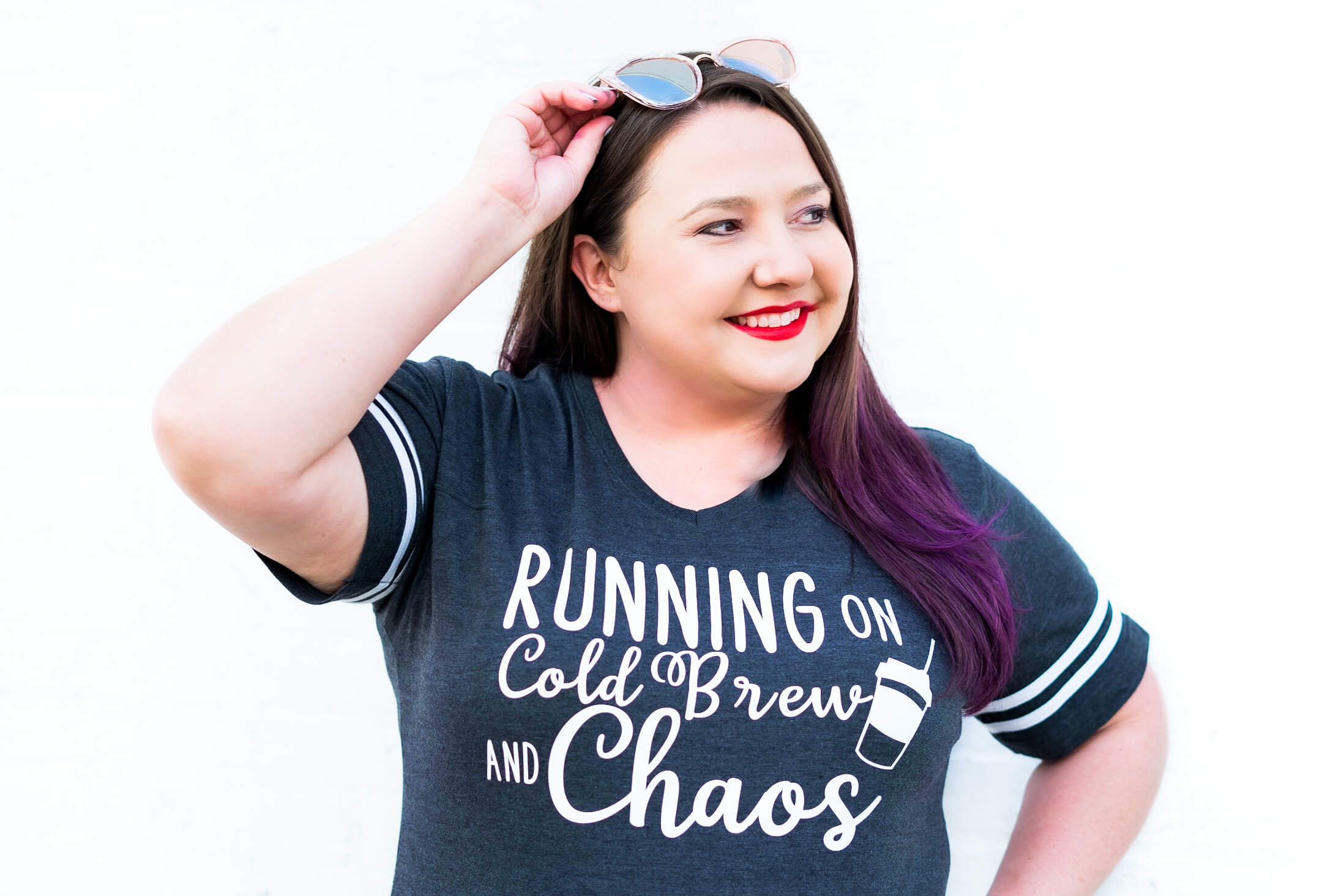 Kim Anderson is the organized chaos loving author behind the Thrifty Little Mom Blog.  She helps other people who thrive in organized chaos to stress less, remember more and feel in control of their time, money, and home. Kim is the author of: Live, Save, Spend, Repeat: The Life You Want with the Money You Have. She's been featured on Time.com, Money.com, Good Housekeeping, Women's Day, and more!