How to Cut Your Cell Phone Bill in Half
This post contains affiliate links. As an Amazon Associate, I earn from qualifying purchases. I also earn from qualifying purchases made with other brands and programs. See my
privacy policy.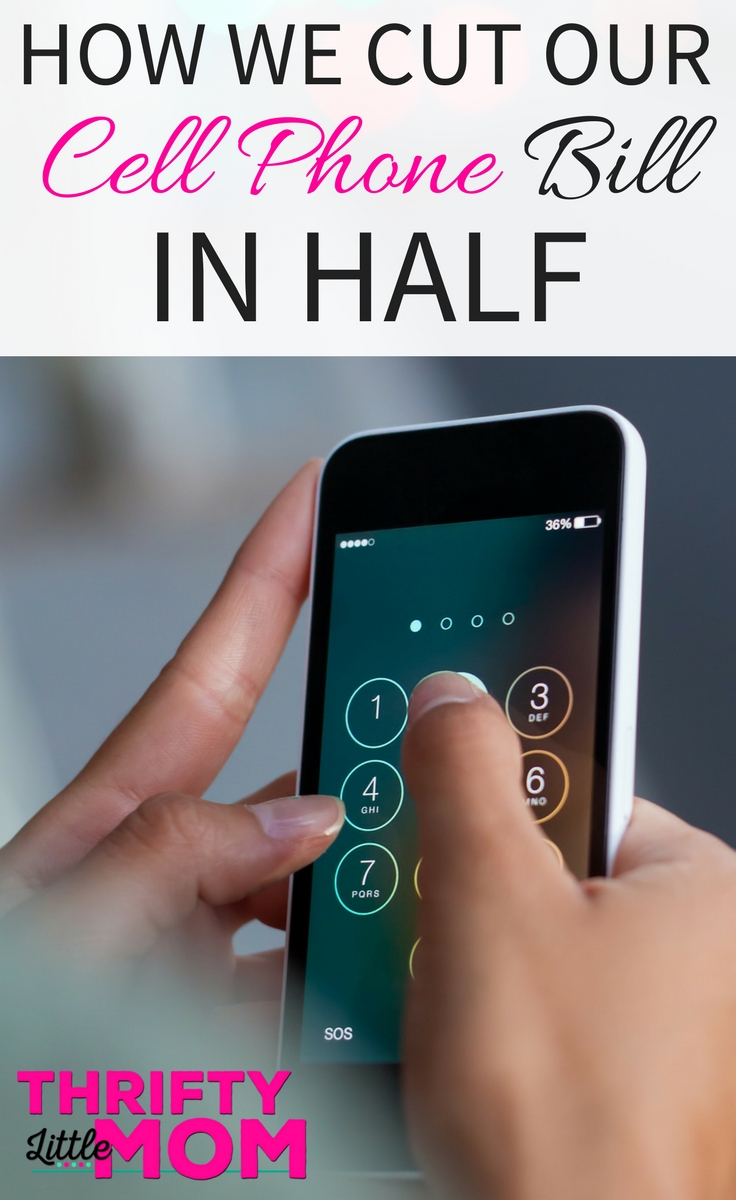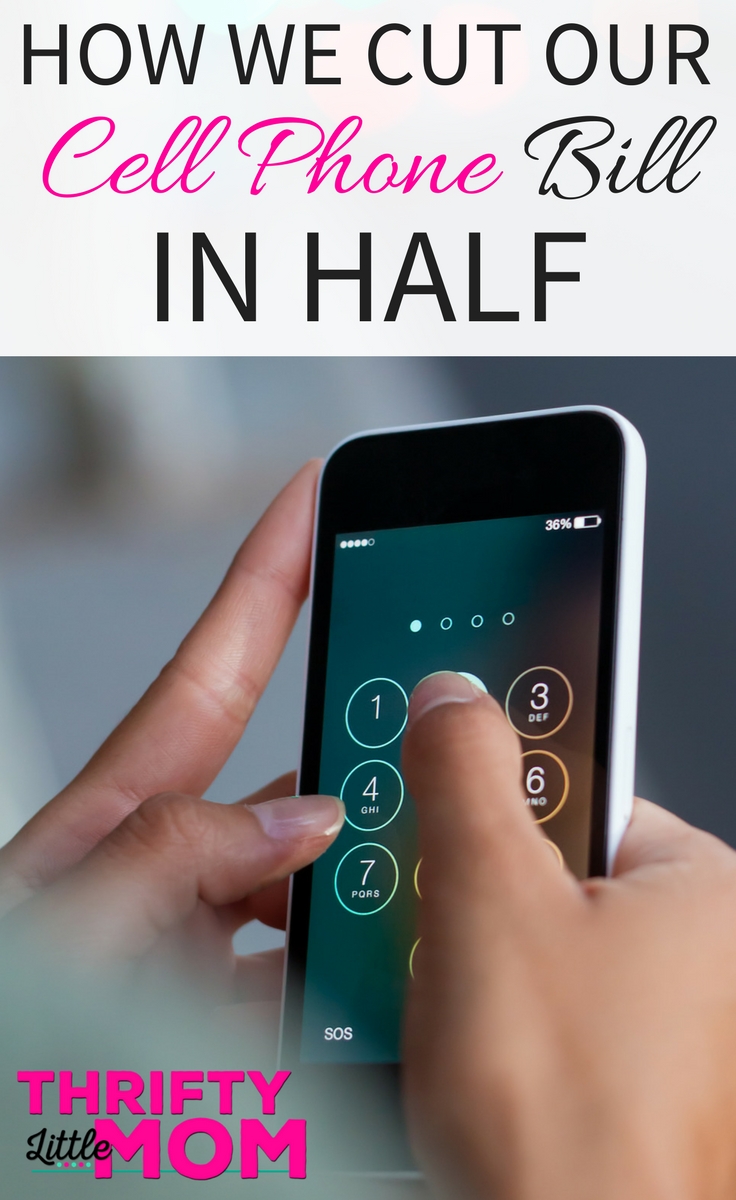 Disclosure: All the thoughts and opinions written in this review post are 100% mine.  In order to write this review, I received a discounted phone from Republic Wireless.
Cell phone plans…  I don't know about you but they have been a big headache for me over the years.  The red tape, the minutes, the roaming, the crazy contract periods and limitations.  There have been multiple times where I have considered ditching the contracts and just getting one of those "pay as you go"or "burner" type phones just to avoid the hassle of signing another two years of my life away.  But that wasn't necessary. In this post I'll explain how we were able to cut our cell phone cost by more than half.
I was skeptical…
Recently, we had a pretty significant life change happen.  My blogging career enabled my husband quit his job to be a stay at home dad and entrepreneur.  Up until that point, he had a company cell phone at his disposal.  We he left, he didn't a phone.  We needed to find a good, budget friendly alternative and lucky for me, I already knew of one called Republic Wireless.  I had met them at a personal finance conference in the past but was skeptical because I wasn't sure how great the service could be for $20 a month.
Asking Around…
So having several entrepreneur friends who I knew were using them and had used them for over a year, I called them up to get the scoop.  Most said they had been totally happy with their phones and being that the phone service costs $20 a month, it was totally worth it!
The $20 Plan We Tried…
Our family pulled the trigger on my husband's phone since I still have a year left on my own contract.  We went ahead and bought the Samsung S7 outright from Republic Wireless during a big sale and chose the monthly 1G data option for $20 a month.
1G? 1G you say?  You might be thinking that's ridiculously low for the common smart phone user but we've had this for two months and haven't needed to upgrade to 2G yet.  That's because of how these phones work.
How the phones work to keep costs low:
Republic Wireless will first and foremost use Wifi sources for calls, texts and internet use.
If you don't have Wifi where you are at the time, then the phone automatically links up with a local tower 4G LTE with a nationwide network (you check your Republic Wireless Coverage Map to see if you have coverage where you live).
In addition, if your Wifi starts to get spotty Republic Wireless has Adaptive Coverage™ technology.  The Republic Wireless website states, "Our patented handover algorithm seamlessly switches between WiFi and Cell networks without dropping your call. With Bonded Calling™, your phone can detect when your WiFi signal is weak and bonds both Cell and WiFi networks together for maximum voice quality."
What plans can you choose from? 
Republic Wireless doesn't have a plan made specifically for families- they just allow you to add up to six phones to one account.  So if all six of your family members got a 1G plan you'd spend about $120 a month on cell phones.
$15/mo- Includes:
Unlimted Talk & Text
Unlimited Wifi Data
No Contracts
No Overages
No Hidden Fees
$20 p/mo
1G Data
Unlimited Talk & Text
Unlimited WiFi Data
No Overages
No Hidden Fees
$30 p/mo
2G Data
Unlimited Talk & Text
Unlimited WiFi Data
No Overages
No Hidden Fees
$45 p/mo
4G Cell Data
Unlimited Talk & Text
Unlimited WiFi Data
No Overages
No Hidden Fees
$65 p/mo
6G Cell Data
Unlimited Talk & Text
Unlimited WiFi Data
No Overages
No Hidden Fees
Adding More Data…
You can upgrade your plan the minute you run out and the only cost is the difference between your first plan and the one you are upgrading to.  So, if you were using the $20 1G plan and suddenly needed more data, you could upgrade to the $30 2G plan for $10 extra bucks.
Our Honest Pro and Con List for Republic Wireless:
Pro's to Using Republic Wireless:
The prices are pretty darn good.

I currently pay $62.00 a month for my one smart phone plan per month with a nationwide carrier and I get 2G a month.  Since I paid for my smartphone upfront, that $62 is just the cost of cell, text and data.

2G with Republic Wireless is $30 per month.  That makes these plans 1/2 of what we are paying now for mine.

My husband is on the 1G plan and it's been perfect for him since he is always around WiFi.

Therefore his plan costs 66% less than my Nationwide Plan.

No contracts.
You can usually transfer your existing phone number over to RW.
You may be able to bring your old phone over.

Their website has a list of phones you can bring over and a new SIM card for it to be RW compatible would be about $5.

They make the process of setting up your phone with their service really easy to follow and understand.
Once you get your service going they check in with your via email to make sure you've got all the information you need to move contacts and understand the service.
We were able to simply buy my husband's phone with cash rather than having it broken down over a long period of time.
My husband really like the Republic Wireless app because it lets him know how much data he's using, when he's on Wifi and when he's using his data plan.
They offer a 14-Day Money Back Guarantee!
You can buy good phones outright for as low as $149.
Cons to Using Republic Wireless
If you are an iPhone fan, they currently don't have an option for you right now. This was initially a con for my husband because he likes the convenience of Air Drop- where he can just drop items from his phone to his Mac but he's learned to sort of get around that using Google Drive and Photos at this point.

He went with the Samsung Galaxy S7 which seemed like the next best thing to the iPhone.

If you don't already have a phone that is compatible with their service- you'll need to buy one.
If you get in a place where there is no WiFi and there is no tower service- you can't make calls or use the internet features of the phone.

This happened to us once because we got out pretty rurally and didn't have a wifi spot nearby.  That's pretty rare for us based on where we live.  You can check to see the network coverage where you live on their website.

If your workplace has a firewall or proxy you may have a little trouble with the WiFi on the phone working at your job.

You'll want to work with the tech people at your place of employment if you run into this as an issue.
I'm really surprised that my husband has enjoyed his phone and this network so well.  As soon as my contract with my Nationwide carrier is out, I plan to switch also because there is a lot I can do with an extra $40 per month ($480 per year).
If you are interested in finding out more about Republic Wireless just visit their website.  It's organized really well and they make it easy to find answers to your most pressing questions! I highly recommend you give them a try whether you want to lower your bill or get your kids on an affordable plan.  No contract and a 14 day money back guarantee made this a no brainer choice for us!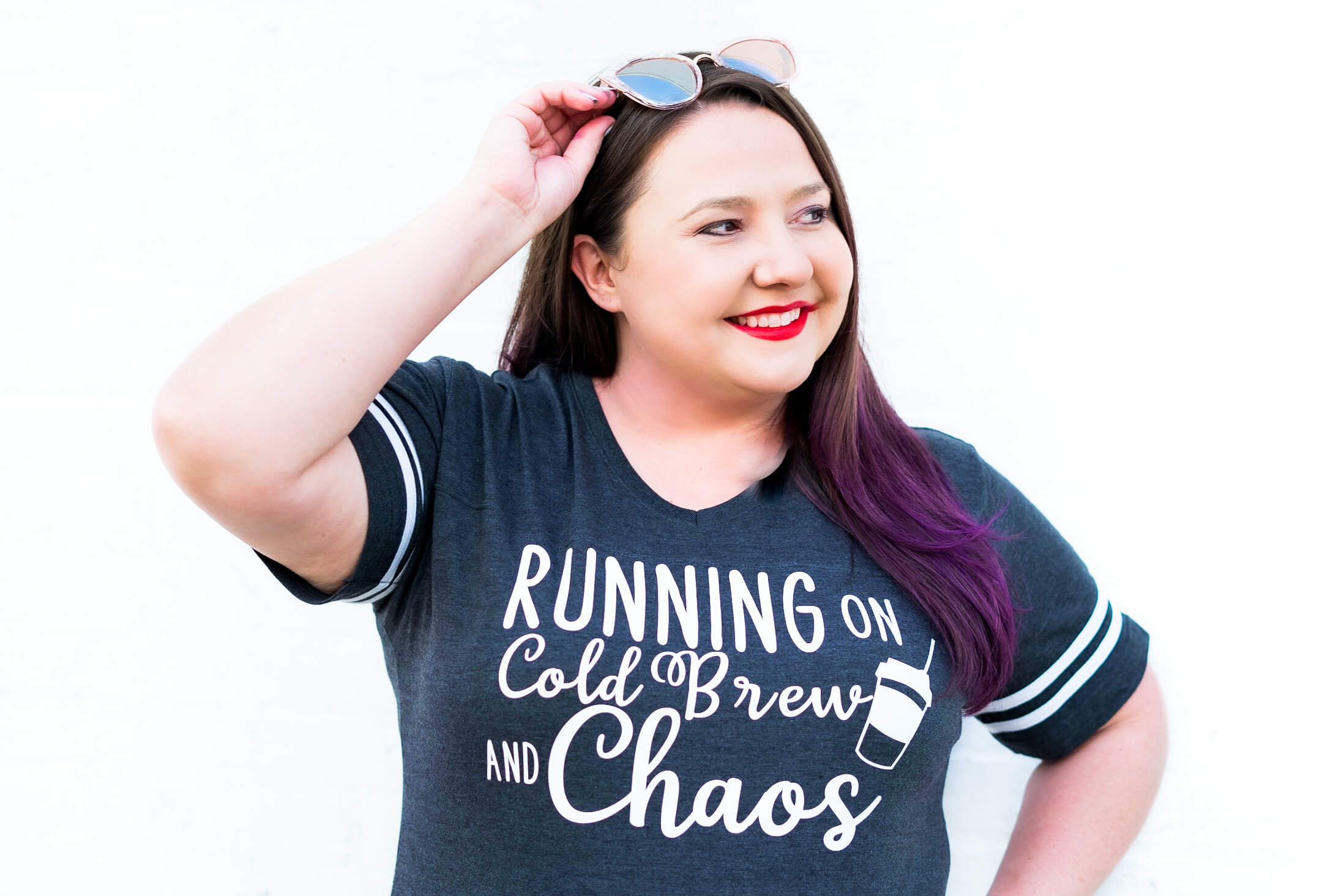 Kim Anderson is the organized chaos loving author behind the Thrifty Little Mom Blog.  She helps other people who thrive in organized chaos to stress less, remember more and feel in control of their time, money, and home. Kim is the author of: Live, Save, Spend, Repeat: The Life You Want with the Money You Have. She's been featured on Time.com, Money.com, Good Housekeeping, Women's Day, and more!