How To Organize All Your Finances In One Spot
This is a sponsored post written by me on behalf of BB&T for IZEA. All opinions are 100% mine.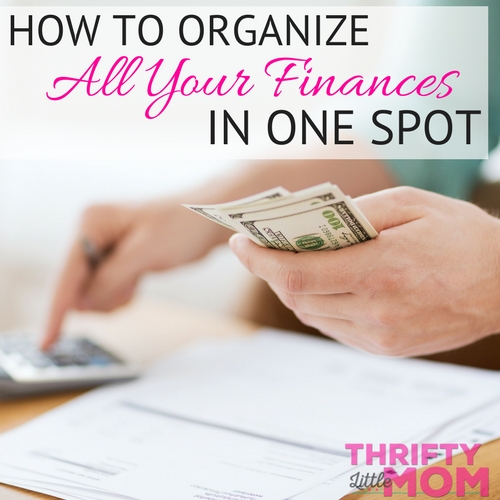 It's a new year and that means we are all re-evaluating what we want out of life and even what we want out of our finances in the next 365 days.  Regularly, readers write me and say that one of their toughest struggles is keeping their finances organized.  So I'm always on the lookout for tools that I think will help families who struggle to manage money be able to do it without it taking a ton of extra time and energy that they don't have anyway to keep their financial lives together.  Here are some of my best tips on how to keep your finances organized for the next year!
1.Do a Daily Check In-  
Due to the rising number of fraudulent purchases, it's really important that you take a few minutes each day and check in on your accounts.  If a fraudulent transaction occurs on your account, it's important that you catch and report fraudulent activity as soon as possible if you want to get your money back.
In my personal experience, I used to ignore my accounts most of the month until my statement came in.  Then one month I found a few charges that neither me nor my husband recognized and that was the last time I ignored my finances.  Remembering to check in the midst of a busy day can be hard so I encourage you to simply set a reminder alarm on your phone to check in at a time of day that you know you'll be near a computer or have your smartphone.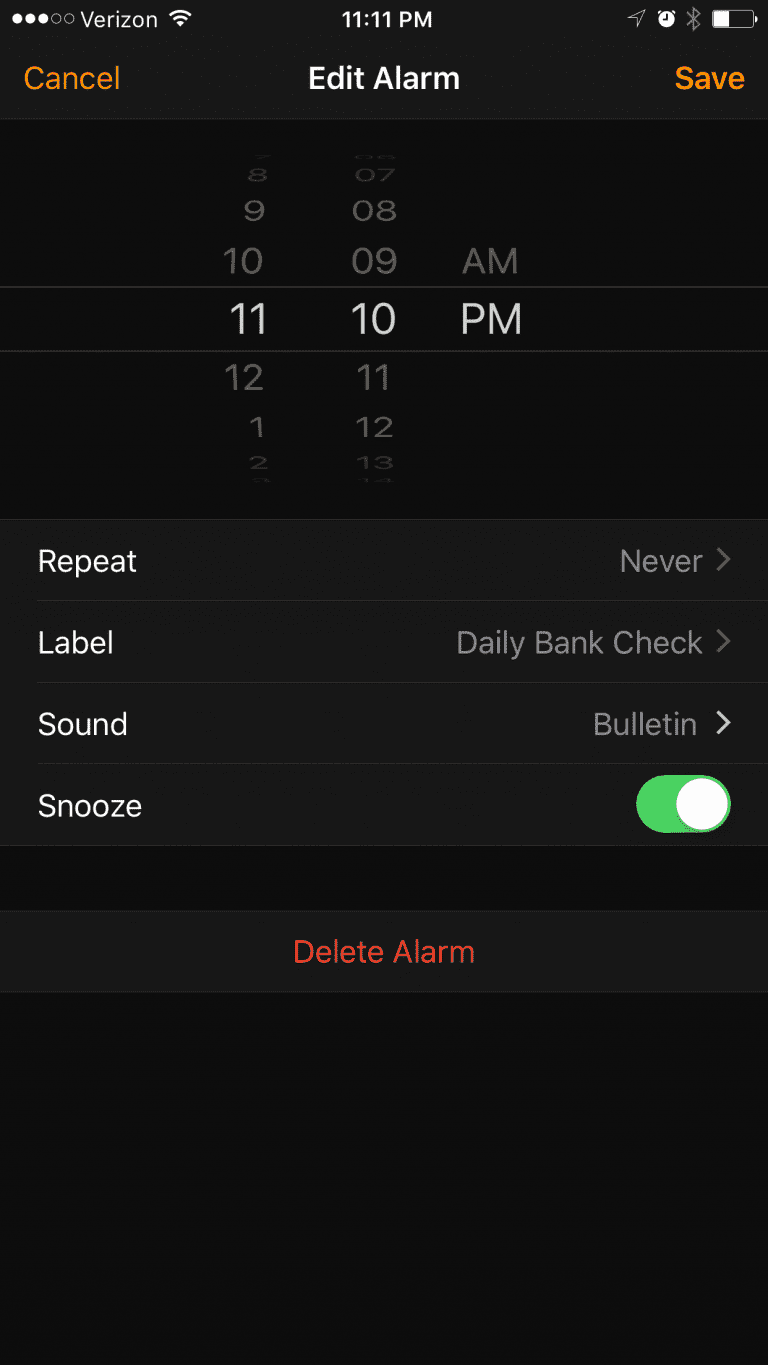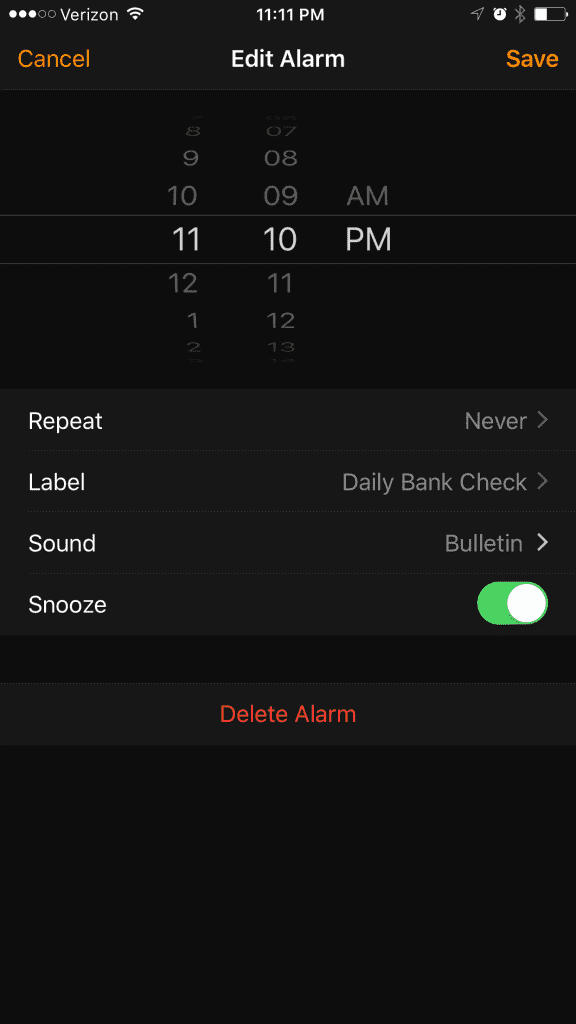 2. Find a bank that lets you organize your finances all in one place.
I've tried lots of apps and online programs over the years.  But the one thing I've always wanted to find was a bank that offered more than just a basic transaction and statement dashboard.  I always wished that my bank had a way for me to manage my monthly written budget without having to export, download or upload anything.
I'm super excited to say that I found a bank that does all these things and much much more. U by BB&T is the most unique banking dashboard I've ever seen.  Being able to customize your banking dashboard blew my mind when I saw it in action!
BB&T made the dashboard customizable so you can view the features and tools that matter to you.

Each feature appears like a tile in your dashboard and you can move the tiles and features around the dashboard to organize your features in a way that makes the most sense to you!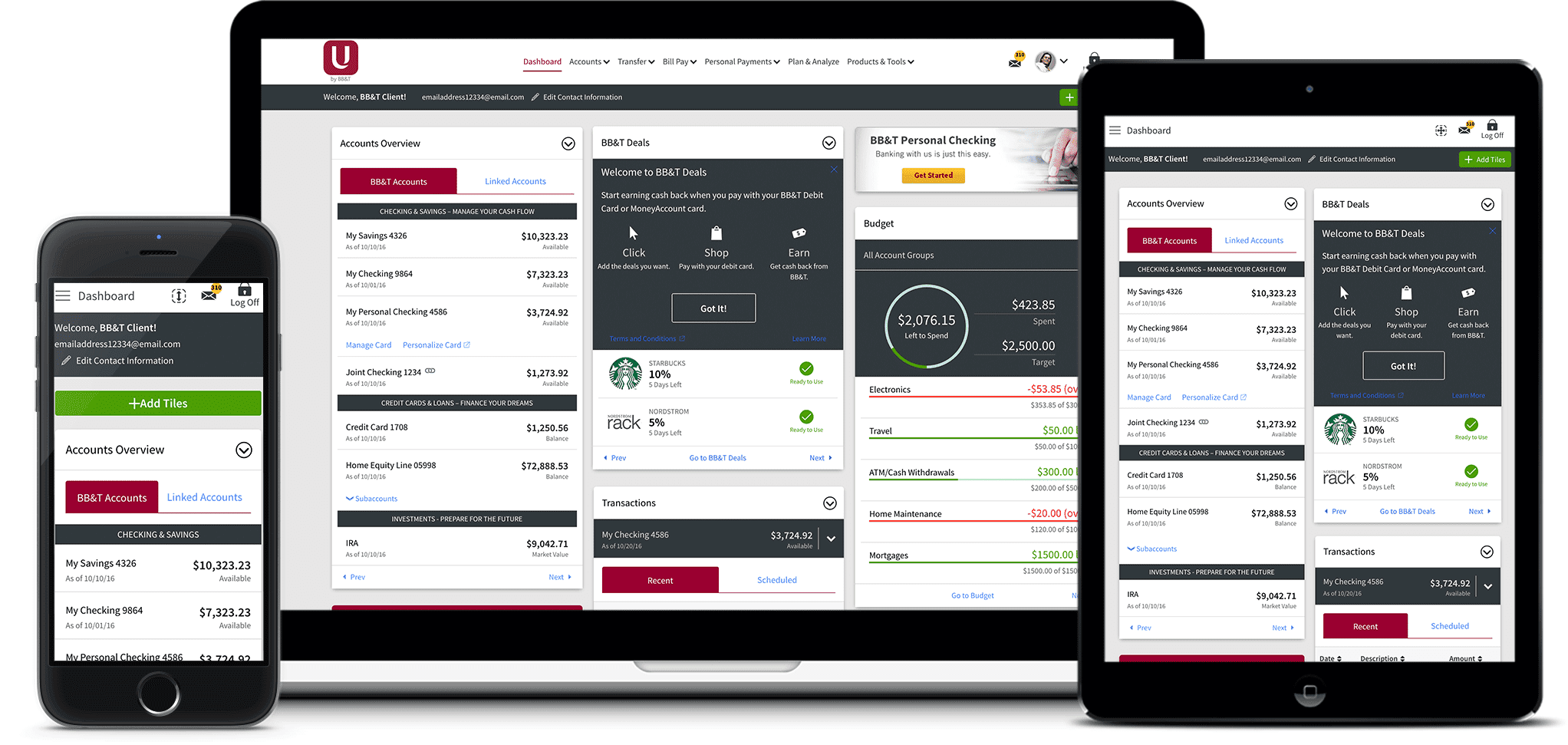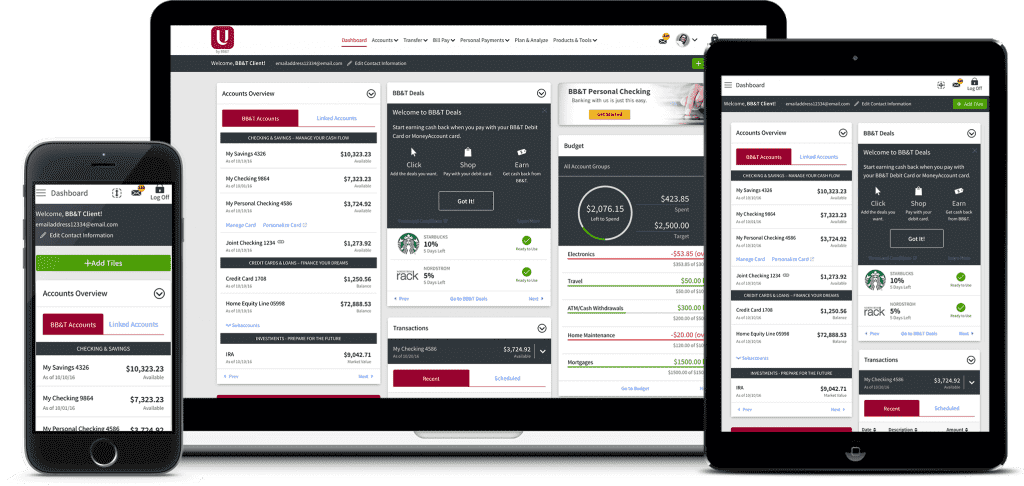 When I said U organizes all your money in one place I meant it.  You can view other accounts outside of BB&T allowing you to view all your accounts in one single place.  That takes the overwhelming feeling out of managing money.
It has a time saving feature allowing you to send and receive money from friends and family by using emails or mobile numbers.  No more checks lost in the mail or waiting to be deposited.
One really cool feature that I like are the graphs and charts helping you clearly see where your finances stand.
It's also important to be able to trust the bank you choose and BB&T is a member FDIC.  Which is one more reason why I give it a thumbs up.
I love that you can use budgeting tools to see what's going on with your money.  You can set goals around how much you want to save and spend each month which simplifies your ability to boss your money around!
And, because we always want to know where our money is while we spend it, it's nice to be able to track our budget on our mobile device.  You don't need a separate expensive budgeting software because this is built right in!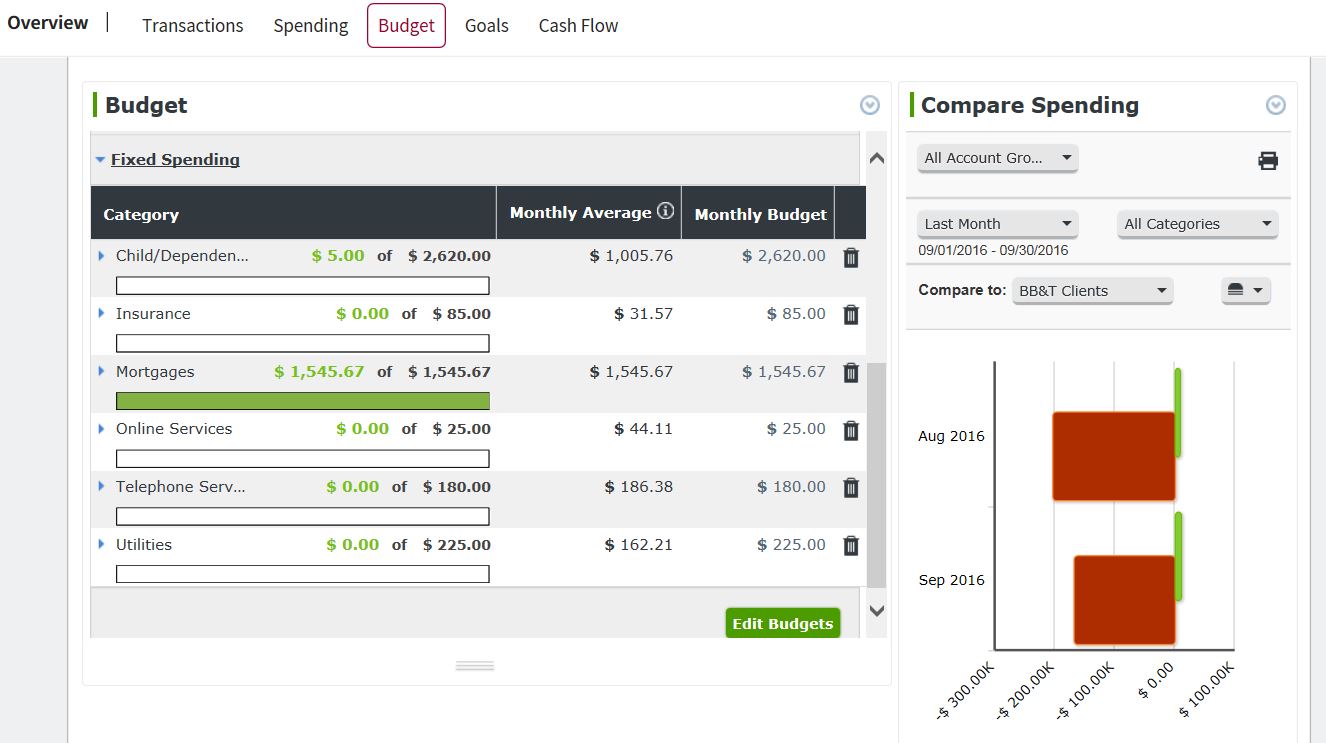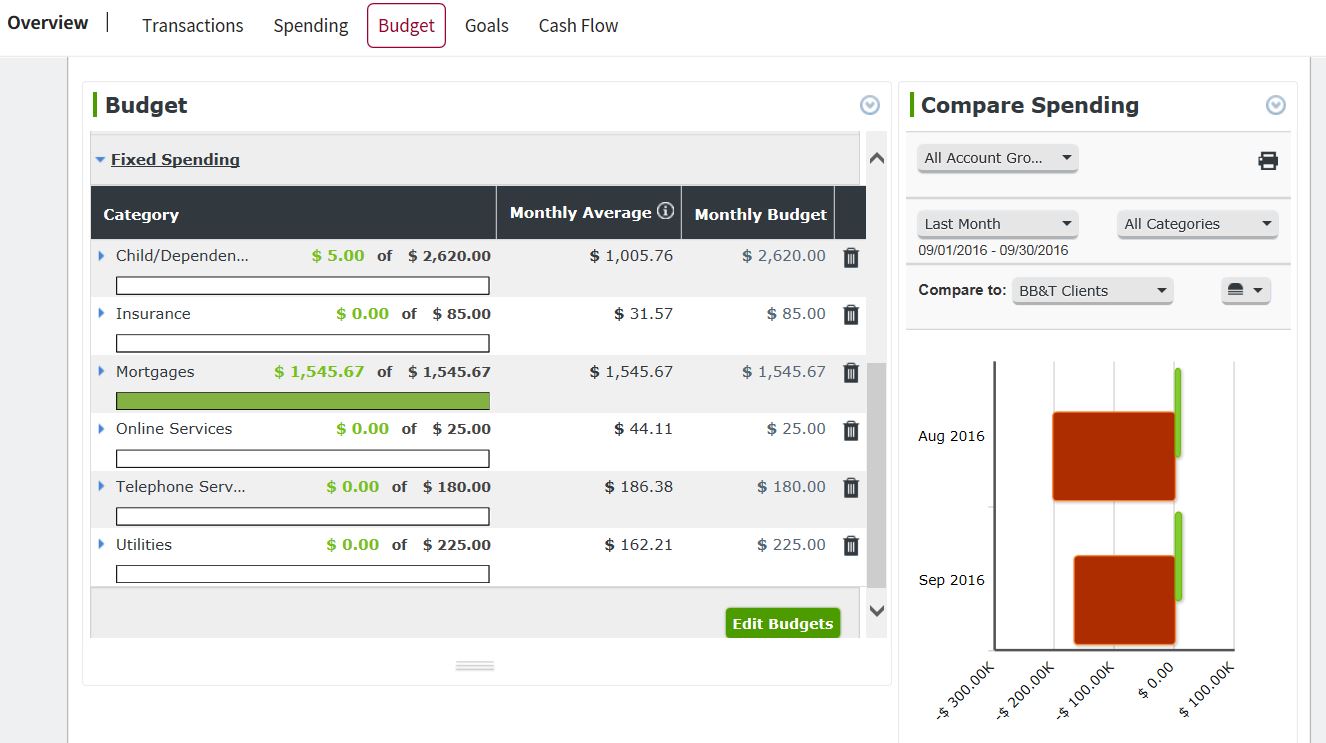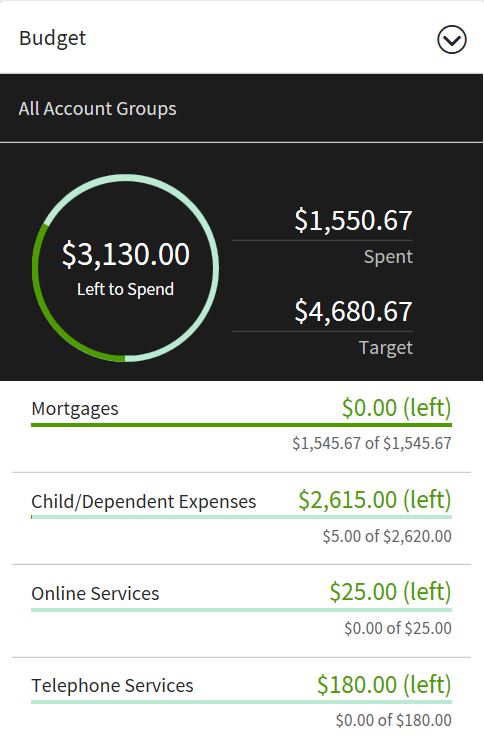 I  don't know about you but I get tired of having tons of receipts because they literally pile up in my purse, in bags and on the counter.  One feature that really appealed to me was the ability to store your receipts & keep track of receipts by uploading pictures of them or having them emailed from the merchant to your account.
They offer tons of other features so if you're interested you can Learn more about U.
3. Designate One Spot for All Your Records- 
Whether you save your statements and records digitally or physically, it's important to keep them all in one spot all year long.  I keep all my paperwork together in a file box in file folders.  That way if I'm ever looking for banking records or tax documentation I know exactly where to find them!  It reduces my stress and organizes my finances all in one spot.  The file boxes are easy to find at your local big box store or online for less than $10.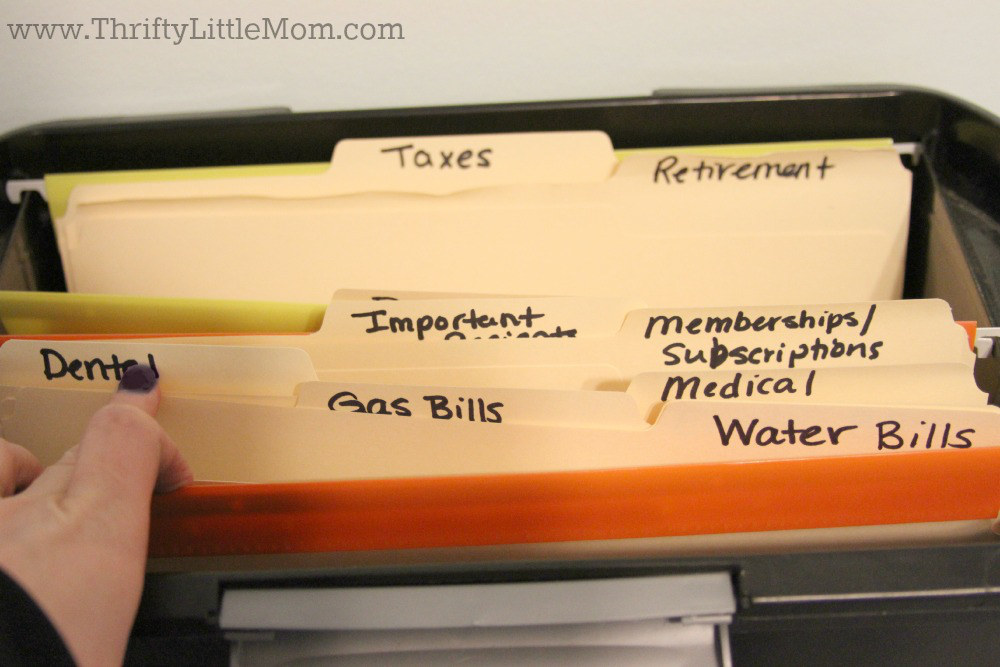 Those are my top 3 tips for keeping your finances organized this year.  By checking in on your accounts regularly, you take control of your finances.  Use a bank like BB&T so that you can manage your finances from one single place, eliminating confusion and letting you know exactly where you're finances stand every time you log into your dashboard on your computer or mobile device!  And last, find a way either physically or digitally to keep your financial records in one spot so you can find what you need when you need it!
Tell me about any ways you organize your finances in the comments section below.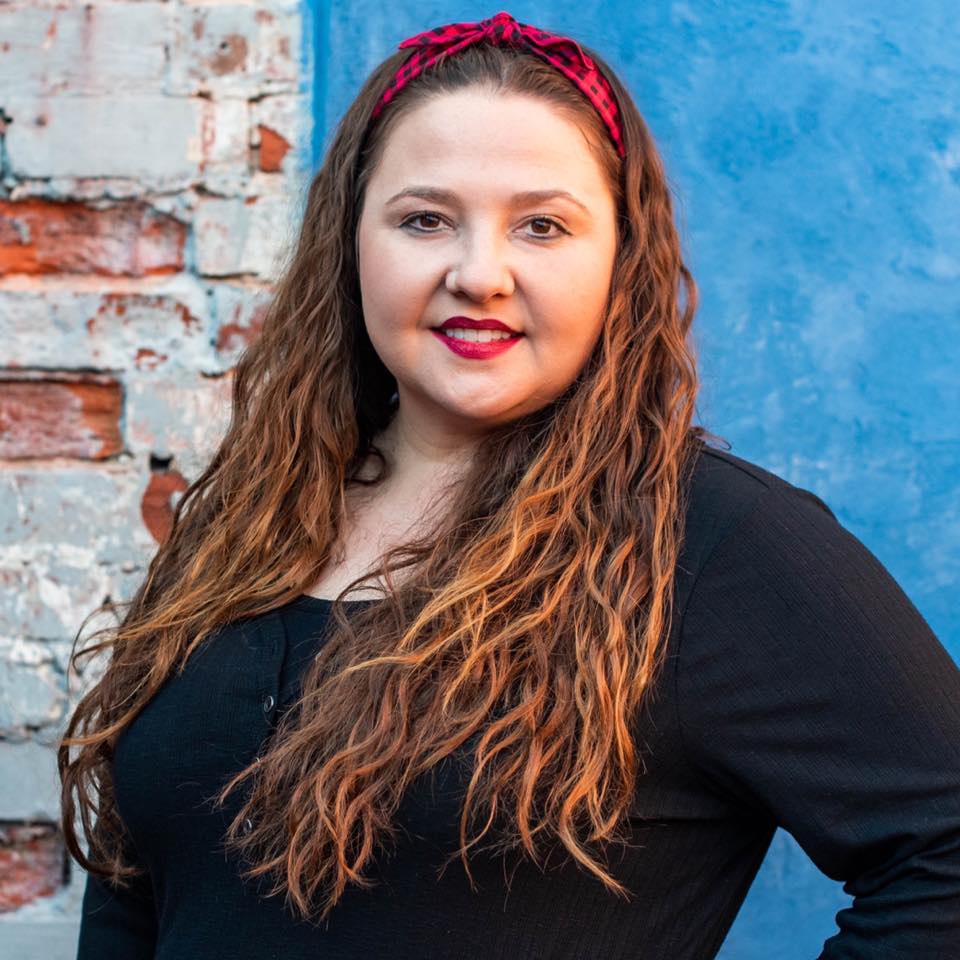 Kim's is the party planning, thrifty life-loving, intentional living catalyst behind the Thrifty Little Mom Blog. Kim was a pro event planner for over 7 years before she became a full-time blogger. Kim is the author of: Live, Save, Spend, Repeat: The Life You Want with the Money You Have. She's been featured on Time.com, Money.com, Good Housekeeping, Women's Day, and more! Kim aims to inspire you to create, celebrate, and live life intentionally!