Buying Your Family Eyeglasses Without Going Broke
This post contains affiliate links. As an Amazon Associate, I earn from qualifying purchases. I also earn from qualifying purchases made with other brands and programs. See my
privacy policy.
"Oh No!  My mom's gonna kill me!"  These are the words I hear every single summer.  Because every summer I volunteer for a sports kids camp at my church.  Every year my heart goes out to those 2 or 3 kids that lose, damage or break their eye glasses.  Why? Because those kids know that their parents already warned them about taking care of them and furthermore, they were really expensive, even with insurance.  To replace those suckers, it's gonna cost an arm and a leg!  This post can help you start buying your family eyeglasses without going broke!
Have no fear, a new way of buying eye glasses is here! I discovered that we could get ridiculously Affordable Designer Eyeglasses at
ZenniOptical
!
 Now that I know about them I do my best to tell every parent with a child with eye glasses to visit this site.  Why?  Because you can get your child's eye glasses starting around $19 per pair.  Seriously.  Now, you can add all the bells and whistles you want for extra charges, but if your kid needs basic glasses for seeing, your gonna get out pretty cheap.
 Thrifty Secret- You don't have to buy them from the eye doctor.
You could order about 5 to 10 pair online for the cost of 1 from your eye-doctor.  A lot of people assume they must order the eye glasses from their eye doctor or go to that little box of pre-picked insurance frames and that is not the case.  You simply ask for the prescription and go about your business.
And you know what?  If your kid loses, damages or throws them out of the school bus, you've got back ups.  So no need for your kids to cringe in fear.  Besides they are kids.  They don't have the brain cells for that kind of responsibility yet. It's like giving them a piece of your fine china, making them carry it around all day and expecting them not to damage or break it.  So order those babies online and allow your kids to be free from the fear of expensive eye-ware!  And free yourself from worry.  It's a win-win for everyone!

You Can Get Your Adult Glasses Too!
In fact, parents can even order their own eye glasses from the site.  My husband orders a new pair every year for $6.  Seriously.  And they are not lame looking.  They are trendy, cute, and cool or whatever.  I mean, you can order lame looking ones if you want, but why would you?
 How to buy your glasses online:
1. Go to the eye doctor.
2. Ask for the prescription. (If they are pushy, tell them you want time to "think" about it, or talk it over with your husband).
5. Pay a super cheap price with cheap shipping.
6. Rejoice when your new glasses arrive!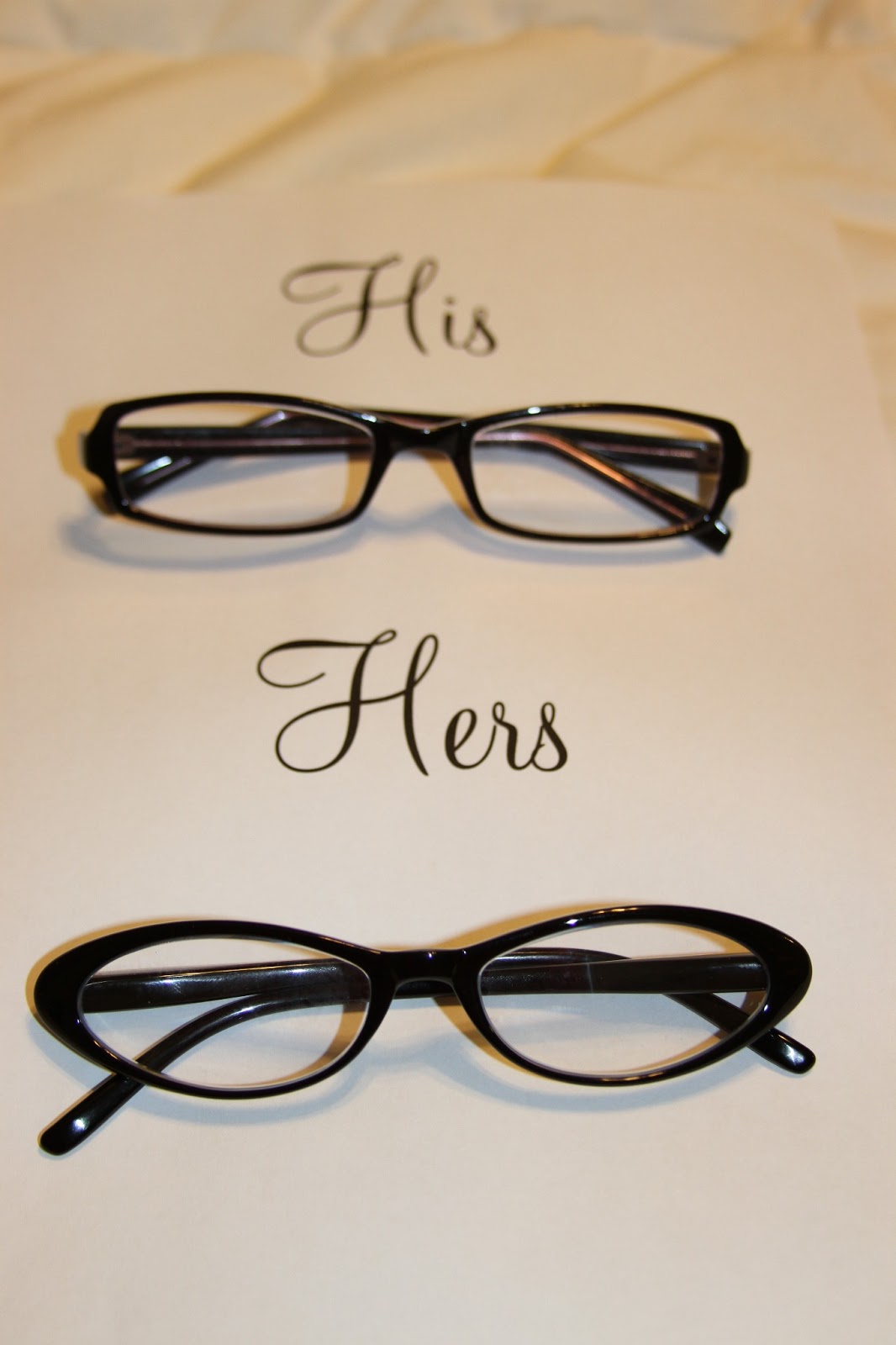 What about Reading Glasses?
Because I write all the time on the computer, I felt like I might need an eye exam.  My doctor let me know that my vision was fine but that I needed reading glasses anytime I was on the computer or Kindle for longer than 5 minutes (which is all the time…).  However, my needs were small and weird cause all I needed was +.75 magnification to give my eyes a break.  They don't have those at the dollar store.  They all start at +1.25 magnification and those are all kinda ugly. Like weird Aunt Gertrude ugly (no offense to people who get reading glasses from a dollar store).  So I was so excited to get some trendy glasses for $12.  I was happy to avoid paying $20 at the doctors office.  (Note: Reading glasses are considered "non-prescription" if you search for them on their site.)
I hope this post free's you from expensive eye-ware for kids and yourself.  Customer service at the store is wonderful and they have instant chat so you can speak someone about your questions immediately!
Please share your own eye-glass horror stories, thoughts or opinions!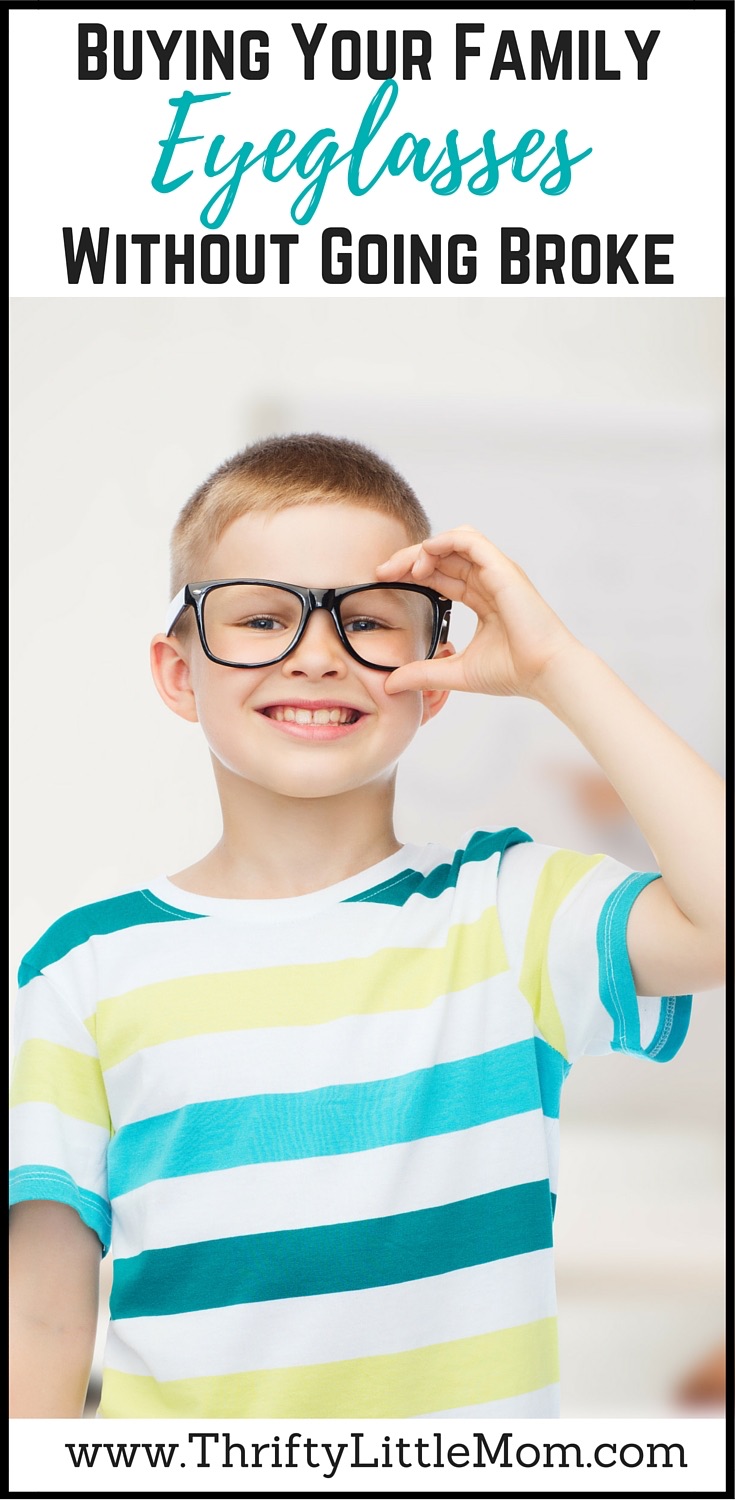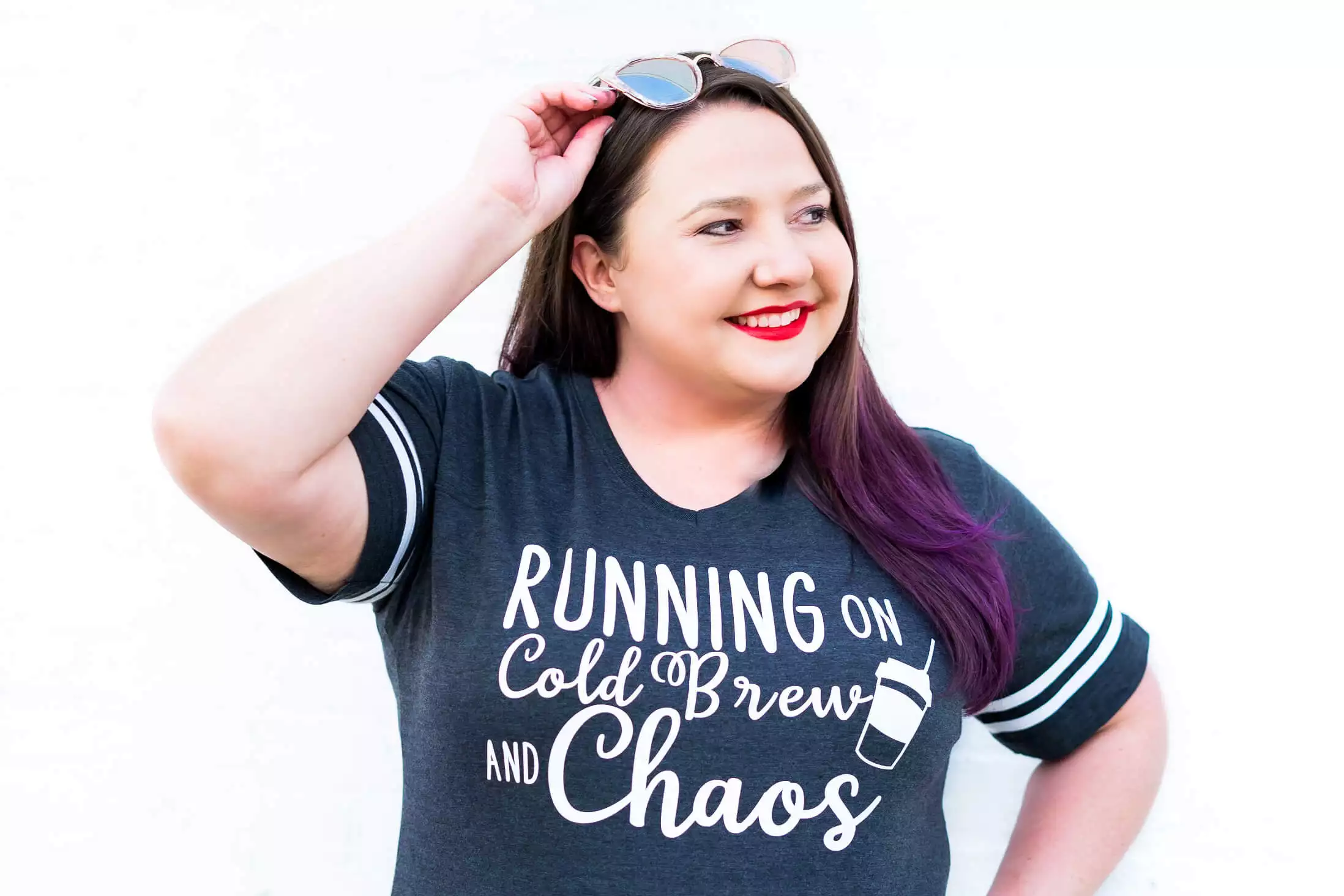 Kim Anderson is the organized chaos loving author behind the Thrifty Little Mom Blog.  She helps other people who thrive in organized chaos to stress less, remember more and feel in control of their time, money, and home. Kim is the author of: Live, Save, Spend, Repeat: The Life You Want with the Money You Have. She's been featured on Time.com, Money.com, Good Housekeeping, Women's Day, and more!