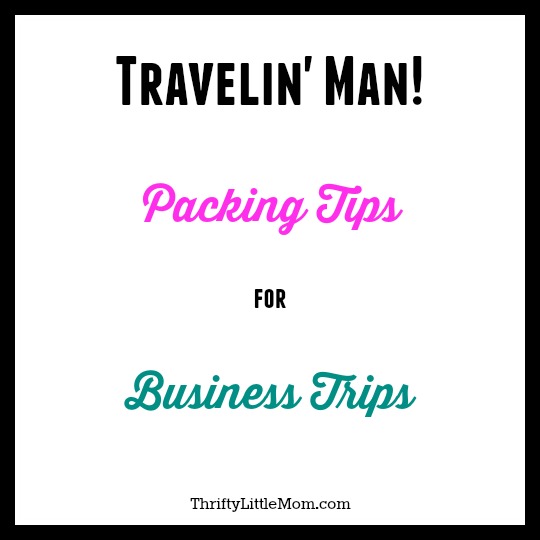 So your husband is going away on a business trip.  It's bittersweet right?  He will be gone leaving you with the kids but at the same time you are silently sighing in relief for one less person to take care of for a day or two.  You know that you don't have to cook because the kids are okay with pizza or chicken nuggets.  Once they are off to bed what will you do with all that time?  Catch up on your favorite BBC drama episodes?  Watch that chick flick you've been wanting to see?  Eat chocolate while enjoying a magazine or book?  Or my personal favorite, doing something crafty?
The Process
The greatest stress in the process is getting your hubby out the door with everything he needs to survive a few days without you around.  Because lets face it, they are spoiled and don't know what do without a wife's daily wisdom (unless your married to a back woods survivalist kind of guy).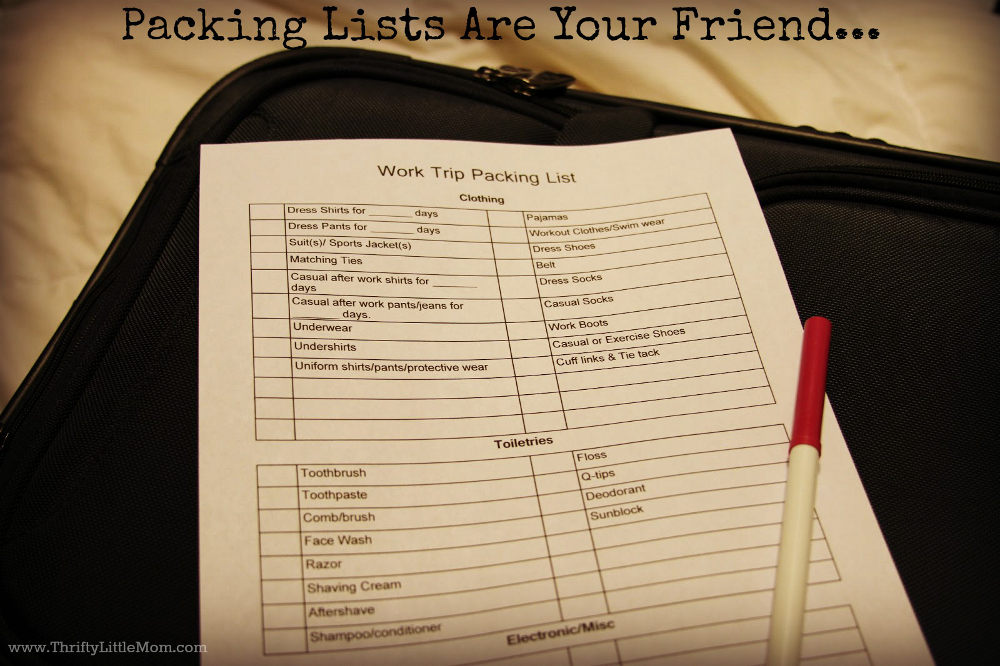 So after years of sending my husband out the door packed and ready to go or not so packed and missing a few important things, I have learned some tricks.
Plan Ahead- The day your husband tells you he has a trip schedule-mobilize.  Figure out what needs to be washed or sent to the cleaners and go ahead and do it!  Have him decide on the wardrobe and go iron/prep those items.
Pack Ahead- Don't wait until 11 pm the night before a trip to start packing because that is a fight waiting to happen.  Try to get everything together a day or two before to keep from getting stressed out or having to stay up until 2 AM doing trip laundry so your husband can catch his 6 AM flight.
Lists are great helps when trying to remember what he needs.  I comprised a free packing list with extra spaces to add things you might think of.  Feel free to print it out and use it when packing for your husbands trip.  It may help take a little of the stress out of the life when your husband travels.
Egg Roll It- Sometimes, rolling up clothes can make them fit really tight in the suitcase.  In some cases it can also reduce wrinkling.
Bag It- There are many rules with TSA these days so if your hubby is flying, you'll need to follow all those special liquids rules.  I find it is important to wrap those 3 ounce liquid bottles in a fold over sandwich baggie to keep the contents from accidentally spilling out and filling the TSA size zip top bag with goo.
Talk It Over- I make sure that before my husband goes to bed the night before the trip that we discuss what I have packed and make sure I've put in the right shirts, slacks and shoes for the type of work he plans to be doing.
Little Notes or Sweet Treats: Sometimes I slip a little note or sweet candy treat in the suitcase while I'm packing.  That way my husband gets a nice surprise to read in his down time or a sweat treat to enjoy after a long day of travel.
Set Two Alarms: On mornings where my husband much catch an early flight I set my phone alarm in addition to his alarm to be sure that he makes it out the door on time.
I'd love to hear what you do with your extra time as well as any work trip packing wife "fails", like forgotten underwear or socks.  Please leave your comments below!
Kim Anderson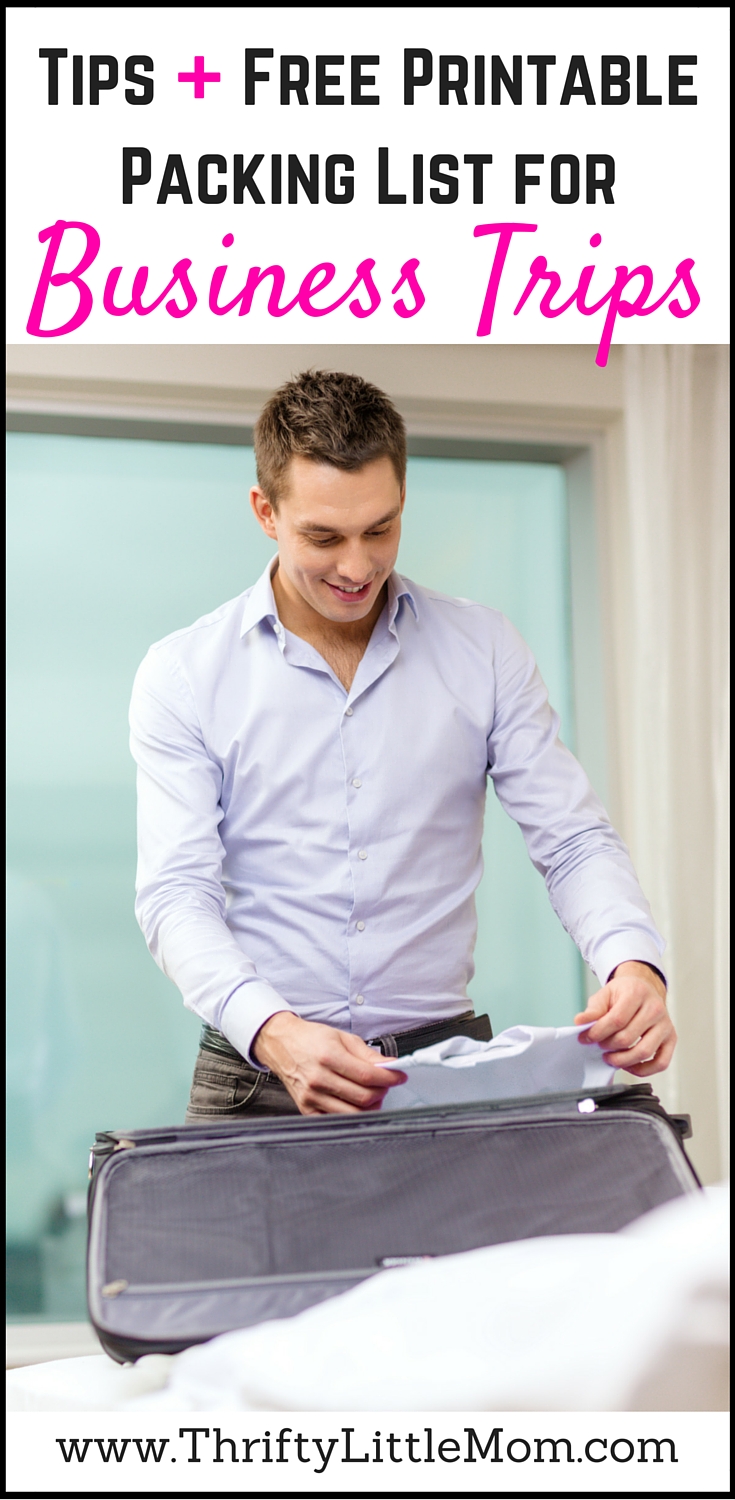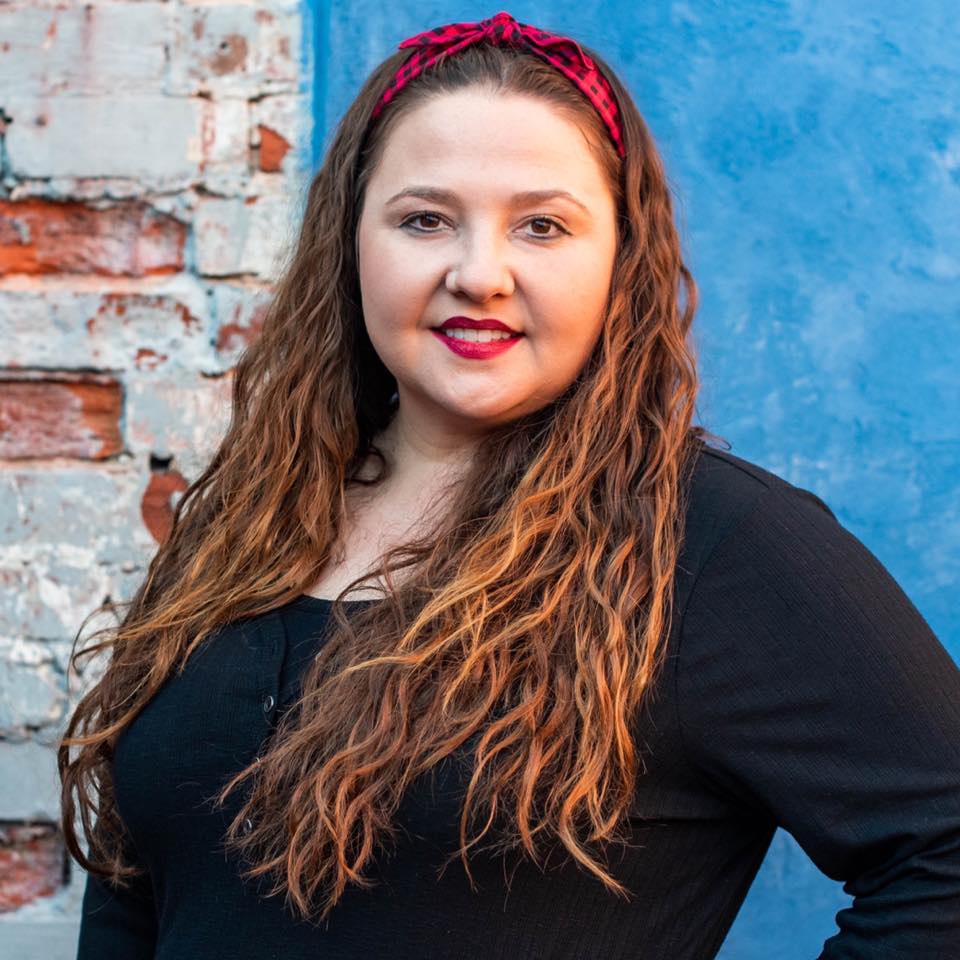 Kim's is the party planning, thrifty life-loving, intentional living catalyst behind the Thrifty Little Mom Blog. Kim was a pro event planner for over 7 years before she became a full-time blogger. Kim is the author of: Live, Save, Spend, Repeat: The Life You Want with the Money You Have. She's been featured on Time.com, Money.com, Good Housekeeping, Women's Day, and more! Kim aims to inspire you to create, celebrate, and live life intentionally!