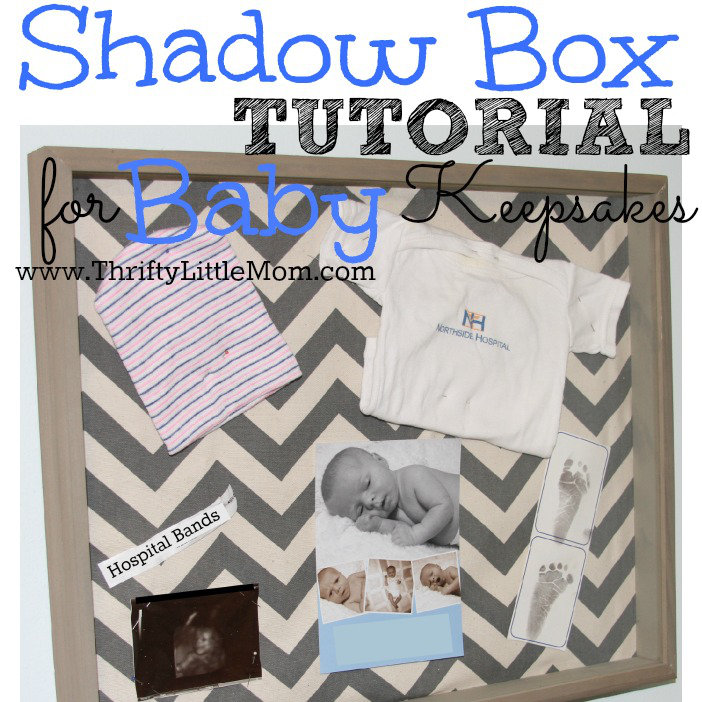 The other day I started going through my toddlers room in preparation for the upcoming consignment sale I'm participating in.  (Christmas is coming and I have a feeling that Santa is going to be ridiculously jolly this year.  And my kid is on the "nice" list.  Therefore, I'm making room.)  As I was working on this project I came across a box containing all my child's baby keepsake items.  It's a cute box, but it just gets stored and all those memories are hidden away.  I decided that I wanted to give the items a new home where I could see them and be reminded of one of the happiest days of my life!  So I created a shadow box for my child's newborn items.  Here is how I did it!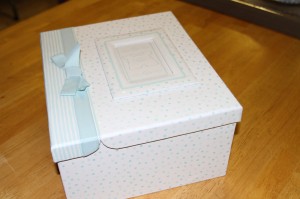 My Original "Storage" Box
Step 1: Gather Items
Hospital Hat
Hospital Onesie
Hospital Bracelet
Footprints
Birth Announcement
1 of my favorite Ultrasound pictures
Step 2: Shop for Shadow Box Materials
Went to Hobby Lobby (or your local craft store) with 40% off coupon in hand.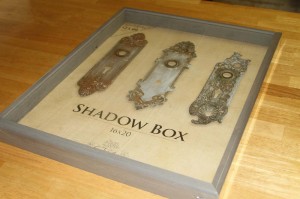 Picked a shadow box I felt like was right size for my items.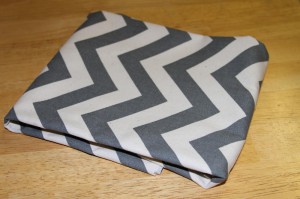 Picked a background fabric that loved and would match the room I wanted to display the items in.  Got enough fabric to fit inside the frame I bought (16x 20).
Step 3: Prep Box
Ironed my fabric.
Removed the back of the frame (Those little metal backing thingy's hurt if you try to bend them back with your fingers.  Use a screwdriver or butter knife to pry them back.)
I used the back of the frame as a pattern to cut out the fabric.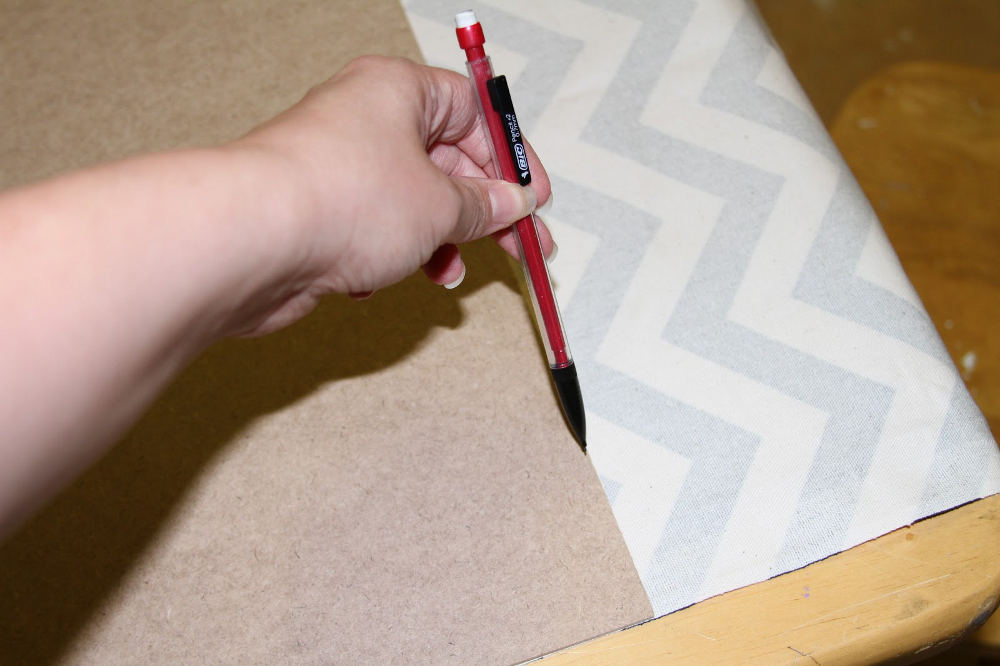 Traced around the frame backing with pencil on "wrong" side of fabric.
I cut the fabric just inside the line I drew so that it would fit well when I went to install the display into the frame.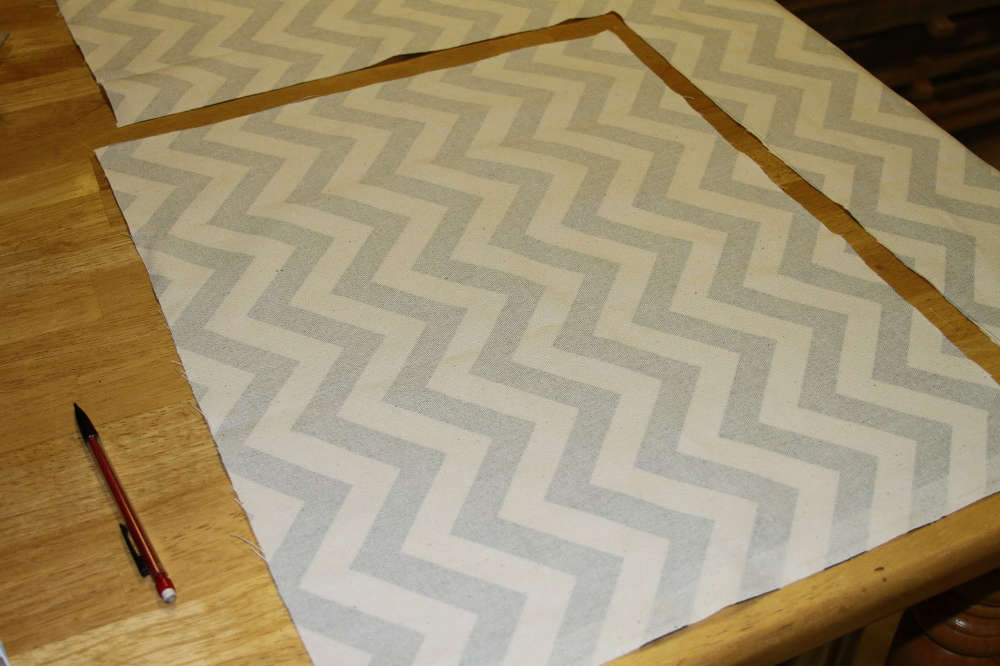 Attached Fabric to front side of frame backing (that sounds totally confusing- but I think you know what I mean.  Attach fabric to the side of the frame backing that doesn't have the wall hanging hooks & brackets.)

Rolled up a thin piece of packing tape (sticky side out) to tape down the fabric and then followed up with a small piece folded over edges of top, bottom and sides to keep fabric from shifting. (I only did this in four places in the beginning.  Don't go crazy because you need enough room to get your hand under the fabric to help pin things down.)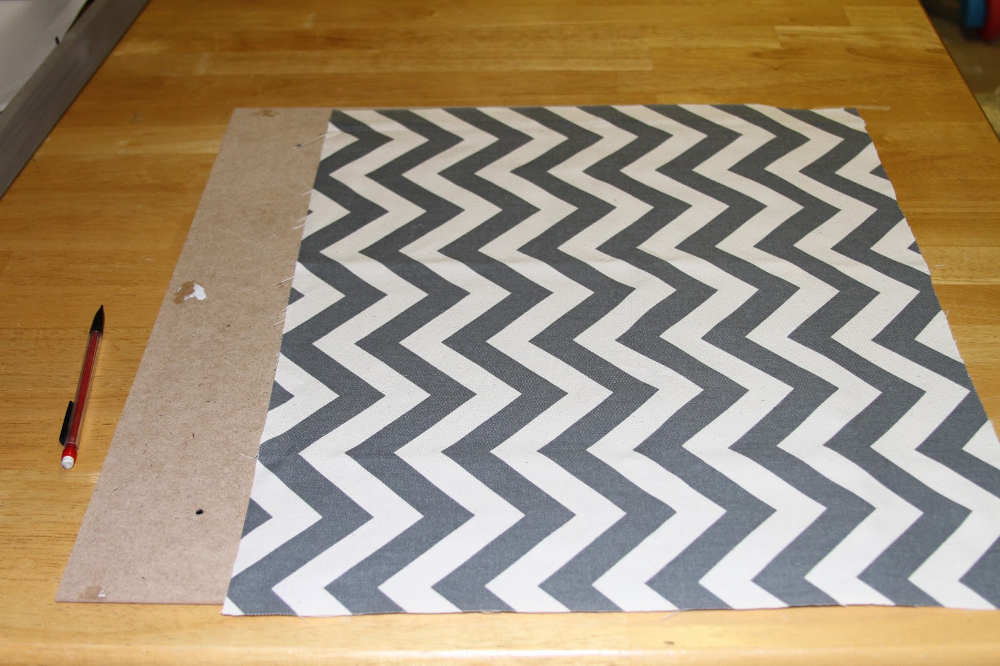 Prepping to attach to front of frame backing.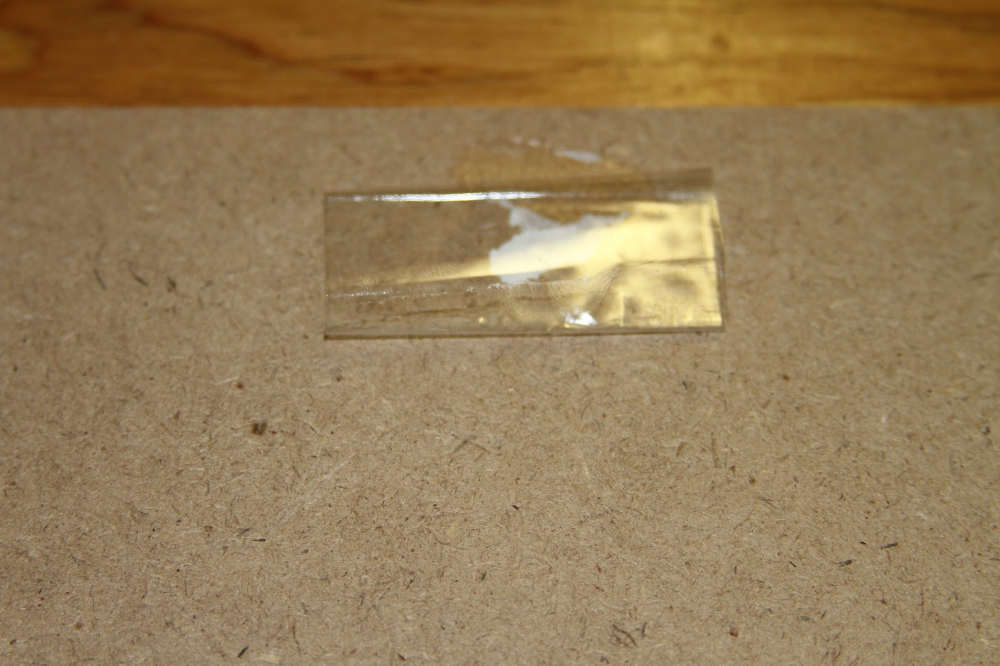 I used rolled up packing tape to start with.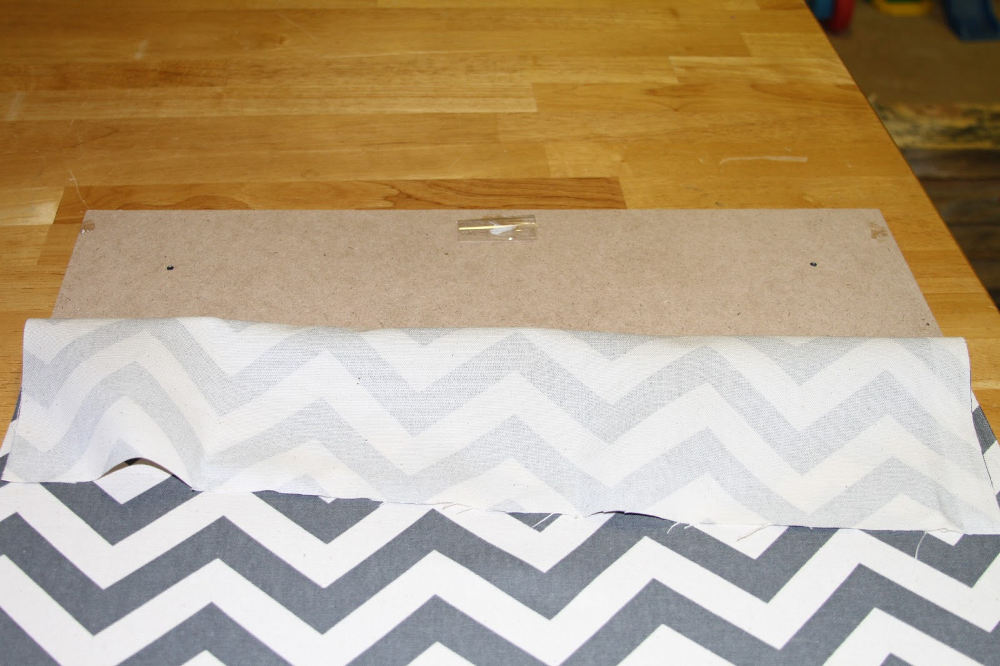 Folded fabric forward as I taped and then laid fabric back down over tape to secure.
Step 4: Layout & Attach items
Organize your items on the prepped surface to see what arrangement you like best.  This is how I chose to arrange my items on the chevron background.  (Do this obviously before you put your display in the frame…)
Begin attaching.
I used cute push pins to attach my clothing items.  I went through the item and my chevron fabric to secure them.
I used double sided tape or rolled packing tape to attach my paper items.
In some cases I used pins for thin paper items.
Step 5- Reinforce
Gravity is a beast with these things because once you get the clothes attached and into your frame, the fabric backing can start to droop.

Go around and as discreetly as possible stick packing tape around the edges of each side.  Putting about 1/8 inch of the tape on the front side so the frame edging keeps it hidden and wrapping the tape over the side to secure the other half to the back.  No need to cover the entire sides with tape, just enough to keep fabric from drooping.

Place finished piece back into frame (this can be tricky, but I actually held the frame and backing upright when putting them back together.)
Press metal thingys back down with your screw driver or butter knife.
Step 6- Hang and enjoy!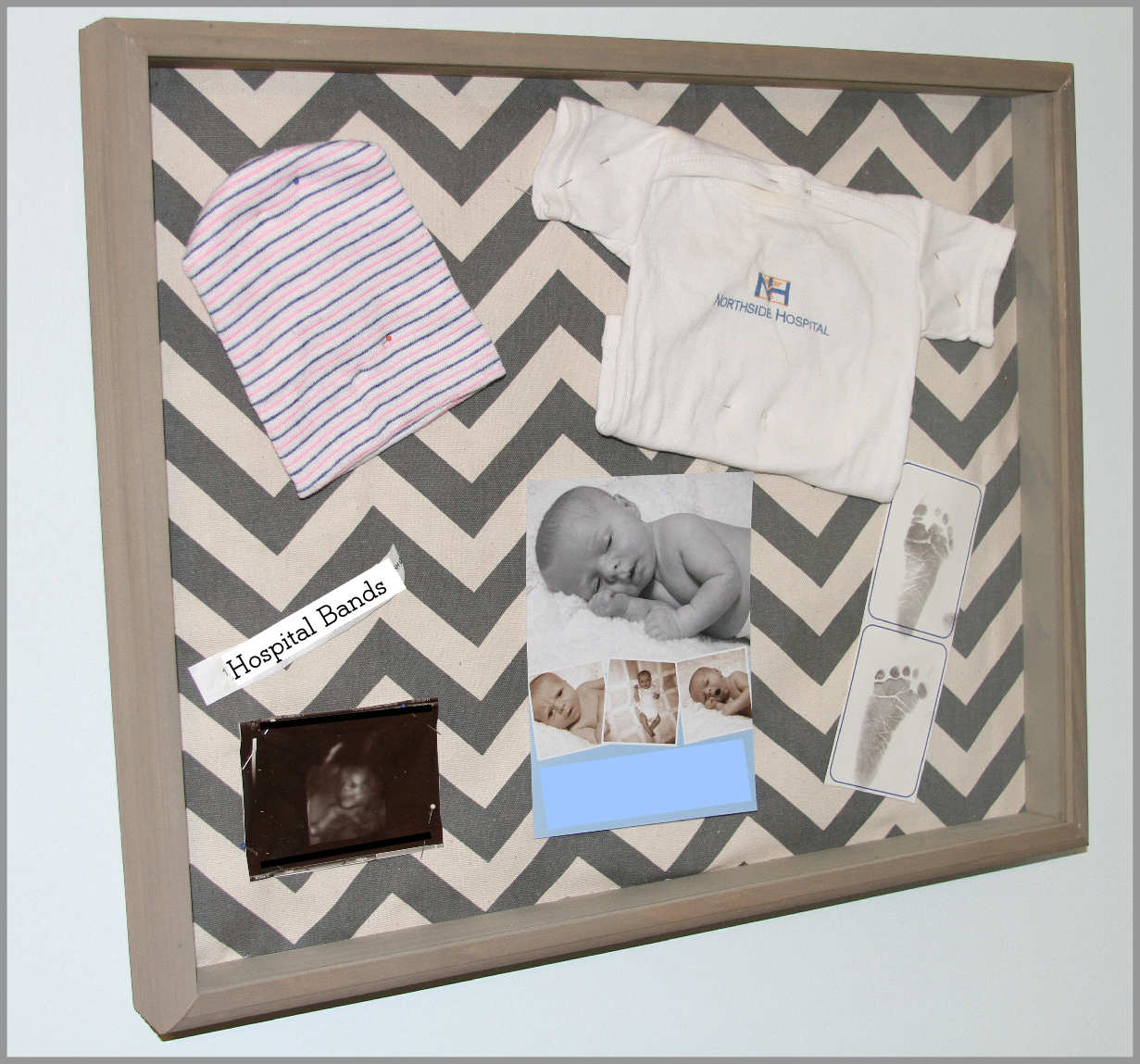 My frame was 50% off and my fabric was 40% off with coupon so this box cost me around $15 to make.  If you don't need a frame this large you could get the project down under $10.
Just think of all the keepsake items you have stored away.  It might be wedding items, vacation treasures or graduation memorabilia. You could create a shadow box that fits in with your decor and makes those memories a part of your home rather than your clutter.  Please share any other shadow box for baby keepsakes ideas you have in the comments section below.