Mess Free Art Activities for Toddlers
This post contains affiliate links. As an Amazon Associate, I earn from qualifying purchases. I also earn from qualifying purchases made with other brands and programs. See my
privacy policy.
This post contains Amazon affiliate links.  Feel free to view our privacy policy here.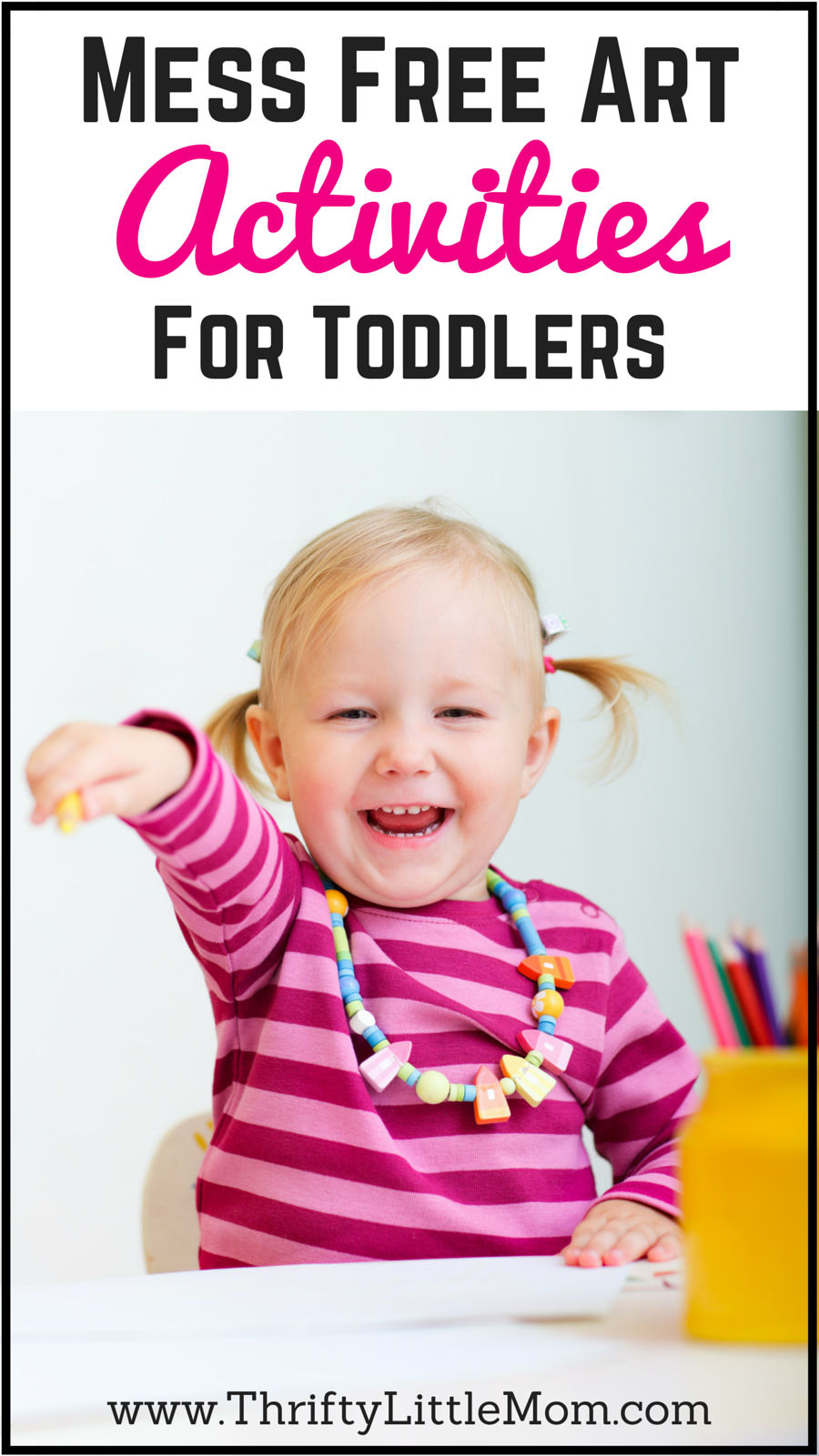 In searching for new ways to not be such a boring mom I started exploring the world of art with my toddler.  At 19 months he is really getting the hang of using crayons and things.  Now, I love a kid getting a little messy for the sake of fun, but I also want to do art activities daily that don't require me to spend his entire nap time cleaning up the mess.  With that said I have discovered several ways to get my kid having fun while working on those fine motor skills.  I have also discovered several that I wish I had been warned about before I bought them.  Here they are in no particular order, mess free art activities for toddlers.
1. The Magnet Drawing Pad (B. Toulouse-Laptrec – Olive)
This is probably the best art toy I own because it is totally mess free.  My kid can pick up that little magnetic pen on a string and go to town without making a single mark on any furniture.  He loves this the best!  As a word of caution, these toys are full of magnetic fuzzies so if your kid steps on it and breaks the plastic cover, you need to dispose of it and get a new one.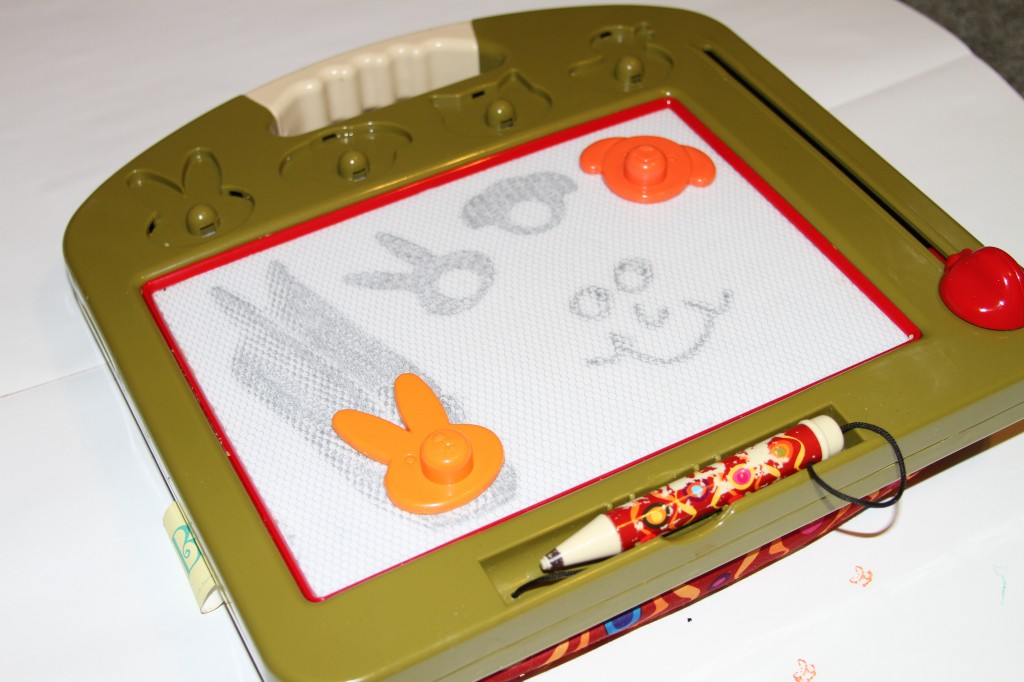 2. Giant Paper and Tape
I found these giant pads of paper at Target.  I can just peel off a sheet and tape it down to my kitchen table or my sons high chair table.  The paper stays in place and is big enough to keep him from scribbling all over the actual table beneath.  The tape makes it stay in place so his scribbling can get as crazy as he wants.  Amazon also sells Crayola Giant Fingerpaint Paper which has really good reviews.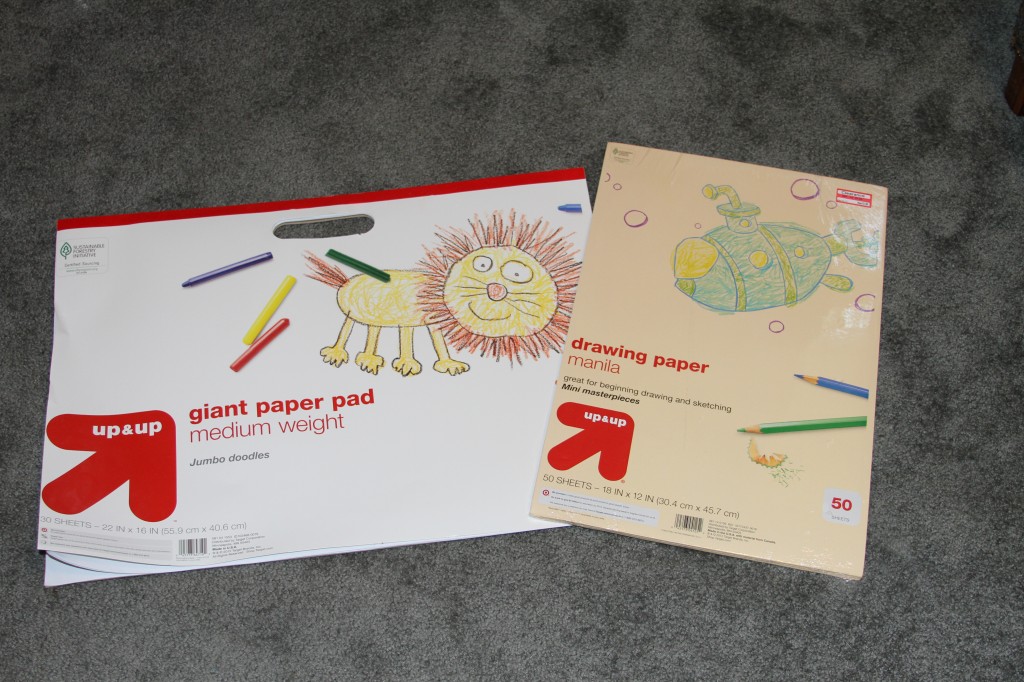 3. Toddler Art Supplies
I have bought several Crayola coloring products and this is my opinion.
   My First Crayola Stampers- 
These are great!  They are big enough for my child to easily hold.  He has to put pressure on the animal to make it stamp (which works on his hand strength) and the stamper flips open when he pushed down on the paper and closes when he releases.  It re-inks each time it closes.  That keeps fingers clean.  It stamps a little cat or dog on the paper.

My First Crayola Stampers are great.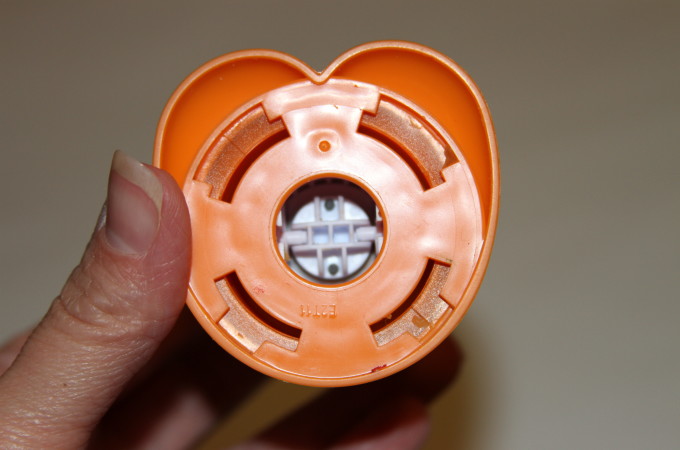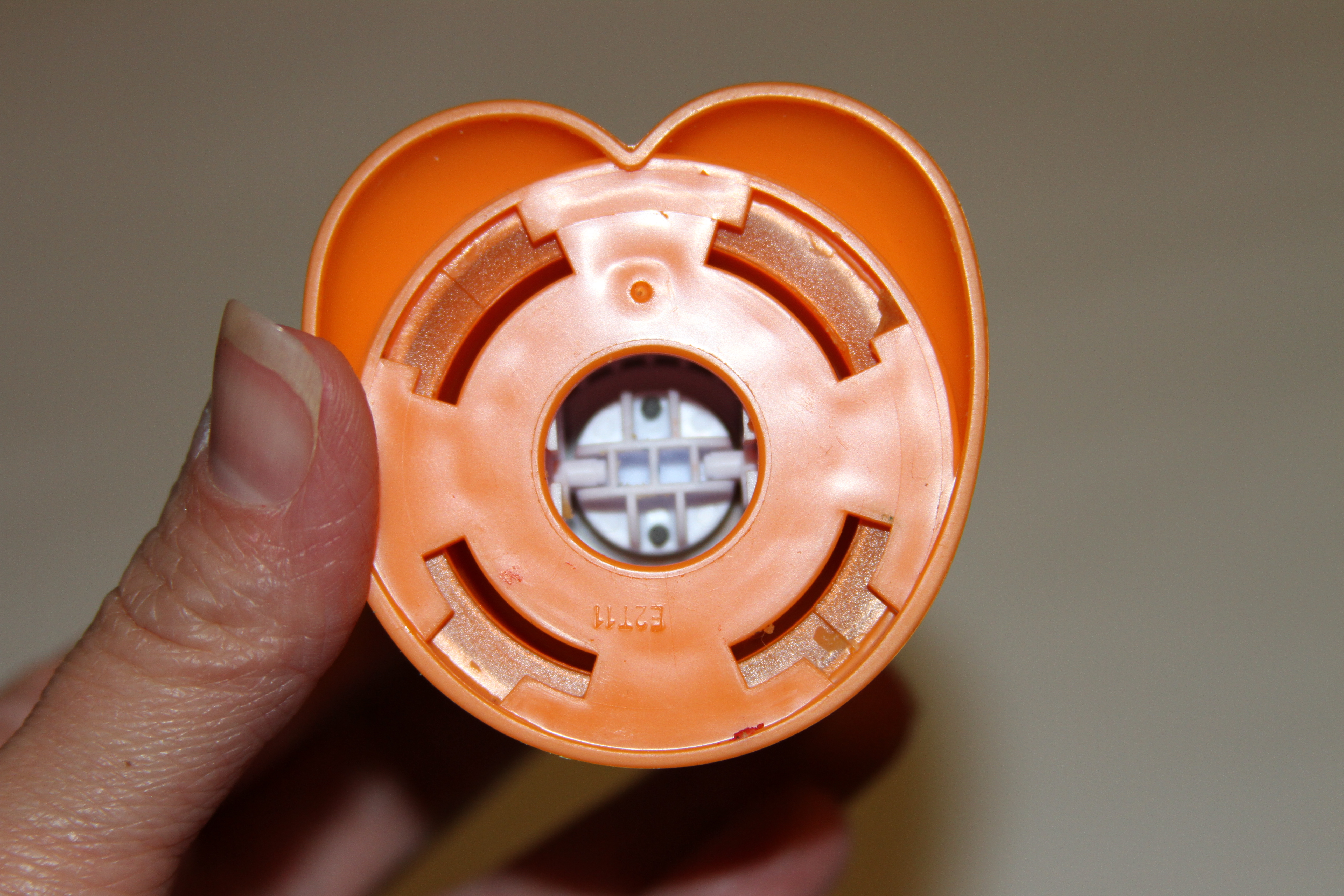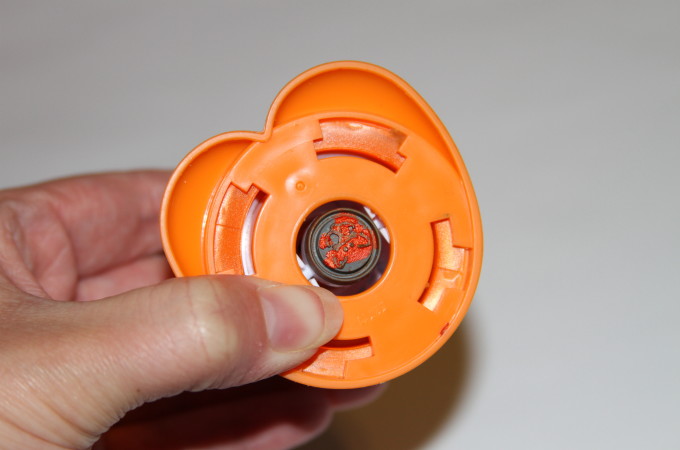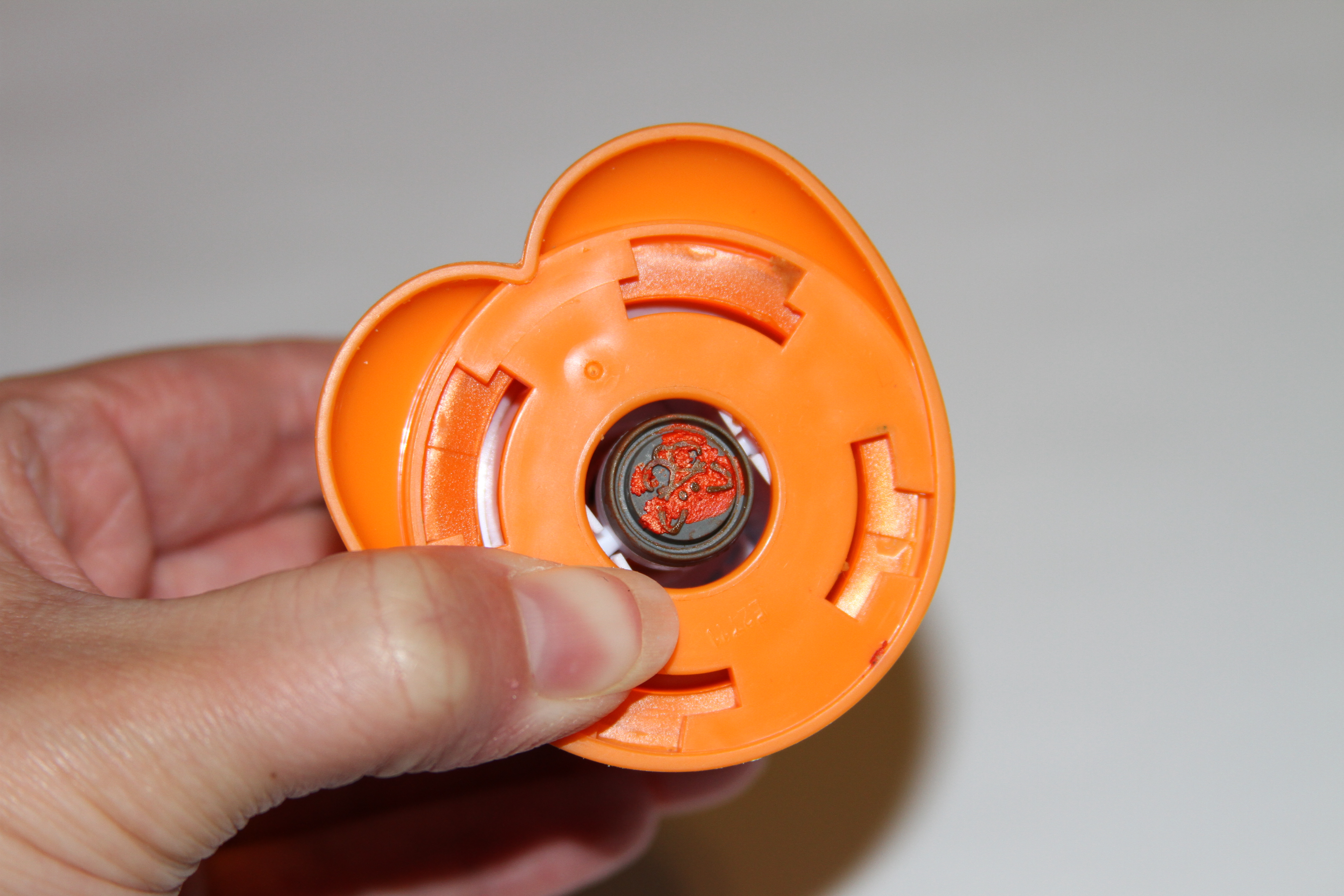 My First Crayola Crayons & Markers (12 months and up)
These are not so good.  When I gave them to my kid at 12 months as the package said, he immediately pulled on the crayon that is loaded in the bottom of the plastic critter and pulled it out.  I couldn't get it to go back in.  He also wanted to bite the crayon off.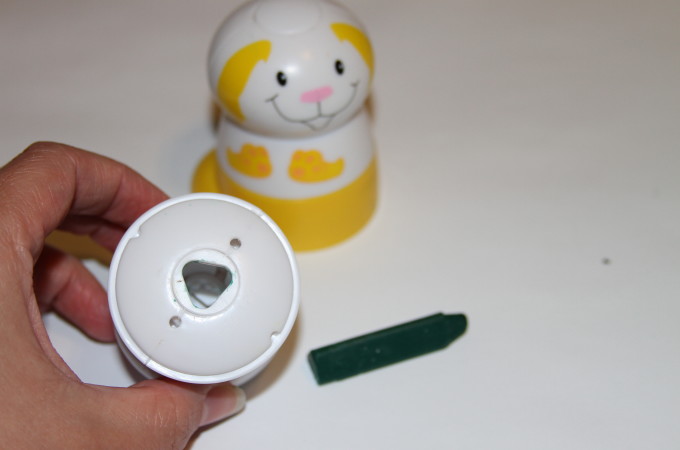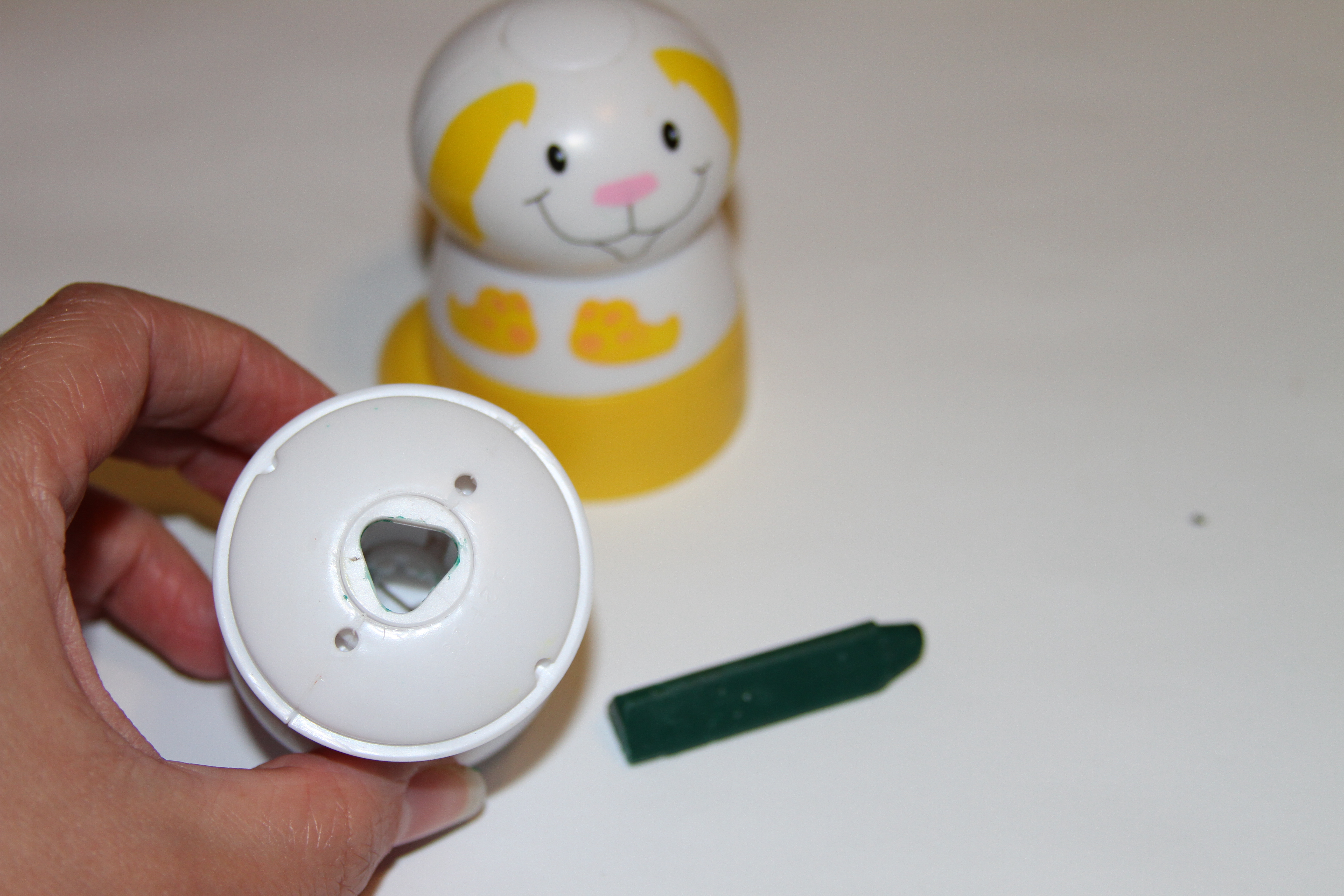 My First Crayola Easy Grip Crayons (Triangular shaped)
These are by far my favorite crayons.
They are a little waxy but that seems to help them color the page a little easier.
They don't roll when he sets them down so I'm not running over to the table to pick up crayons every 5 seconds.
These are thinner so I believe that help a lot with fine motor skills.
   Crayola Jumbo Crayons
I recently bought a pack of these and my son likes using them because they are really big and easy to grip.
   Finger Paints
I have yet to be brave enough to squirt this out and let him go to town simply because I know more will be eaten than actually played with.
This is when those paint bags on Pinterest really come in handy.
Last week I tried the idea of squeezing several paint colors straight into a large double zipping gallon size bag, closing it and then taping it down to my table.
The idea worked perfectly.  My toddler smooshed the paint around in the bag and didn't get it on anything.
I like the Crayola 4ct Washable Fingerpaints Primary Colors myself.  "Washable" is always a plus!
On the other hand, I have also heard of moms who blended up foods like peas, strawberries and other brightly colored items to make their own edible finger paints.  I've tried this once with peas and it went well.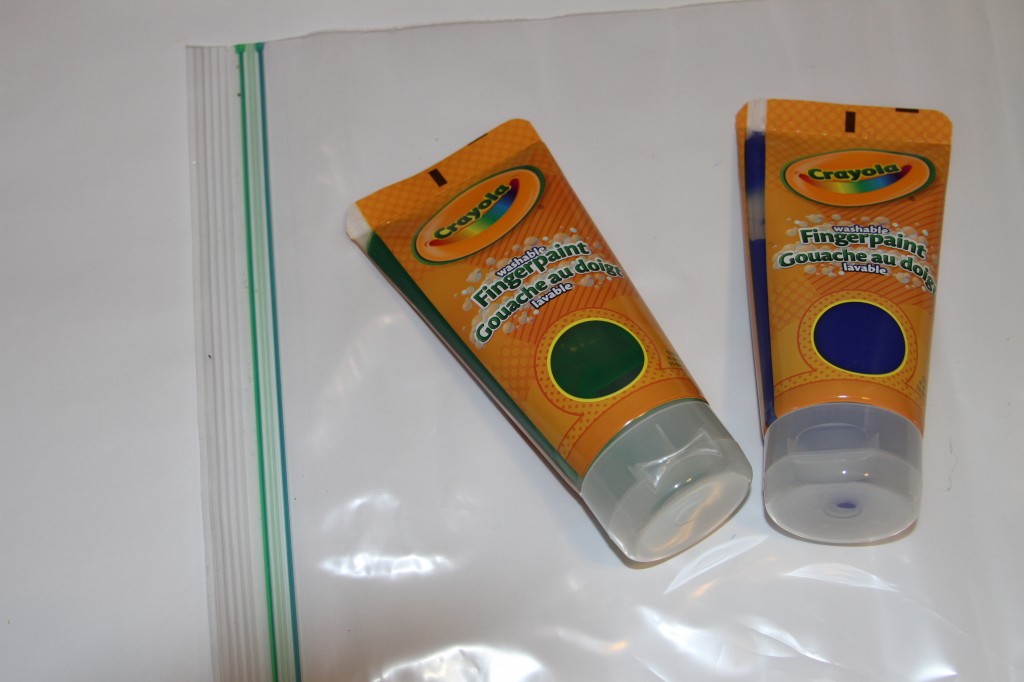 Put em in a bag for mess free fun!
   5. Sidewalk Chalk
This is an outdoor art project.
My child really likes using these because he really likes being outside.
I prefer the "Chalk A-doo" chalk because each piece of chalk has a plastic cover that the kids can hold onto.  As the chalk wears down you simply slide the plastic ring up to loosen the cover and slide the chalk down and then re tighten it by putting the plastic ring back down.
It keeps little hands from getting messy as well as can be reloaded when used up.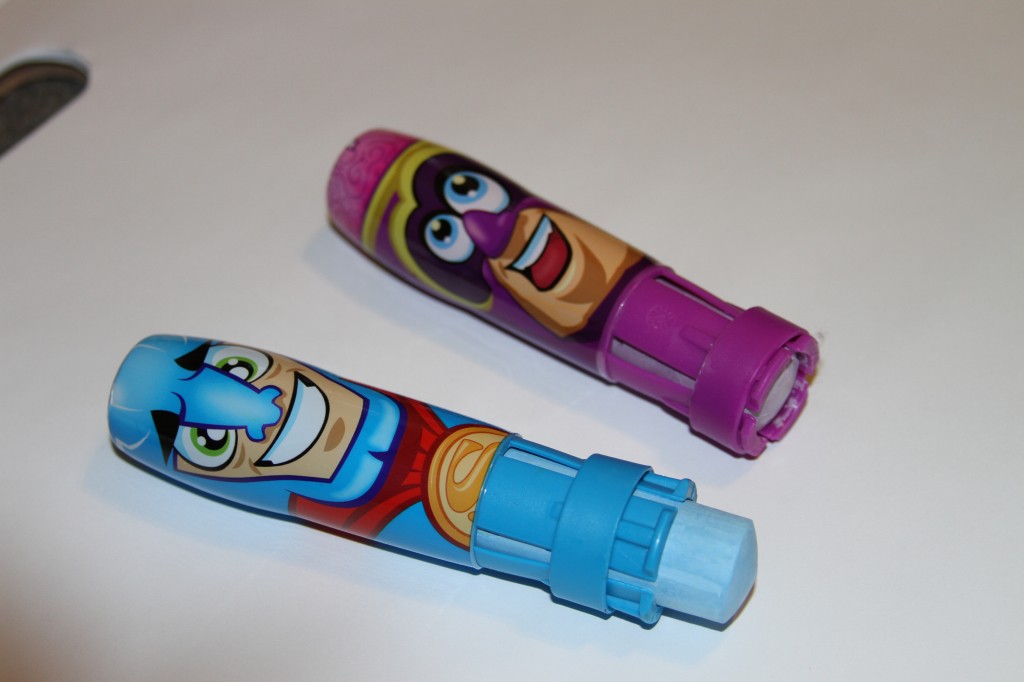 Chalk-a-doos keep hands mess free and you can adjust chalk as it gets used up.
6. Play Clay
I've tried putting clay in a zip lock bag, but I just don't think it's the same.
I've given him store bought Playdough and he really enjoys it as well as eating it.  In reality my kid is kind of weird about things like this.  He would actually rather figure out how to put the cap on and off the container than play with the clay.
The best time we ever had was making our own dough.  I simply poured flour and water together.  He played and tasted and it was fine. I even let him do some of the mixing himself which he liked.
I hope these inspired you or helped you decide on what kinds of art materials might work for your child.  As always be aware of the age on the packages as some things may not be suitable for your child yet.  Let me know of any art projects you do with your toddler that have been a success!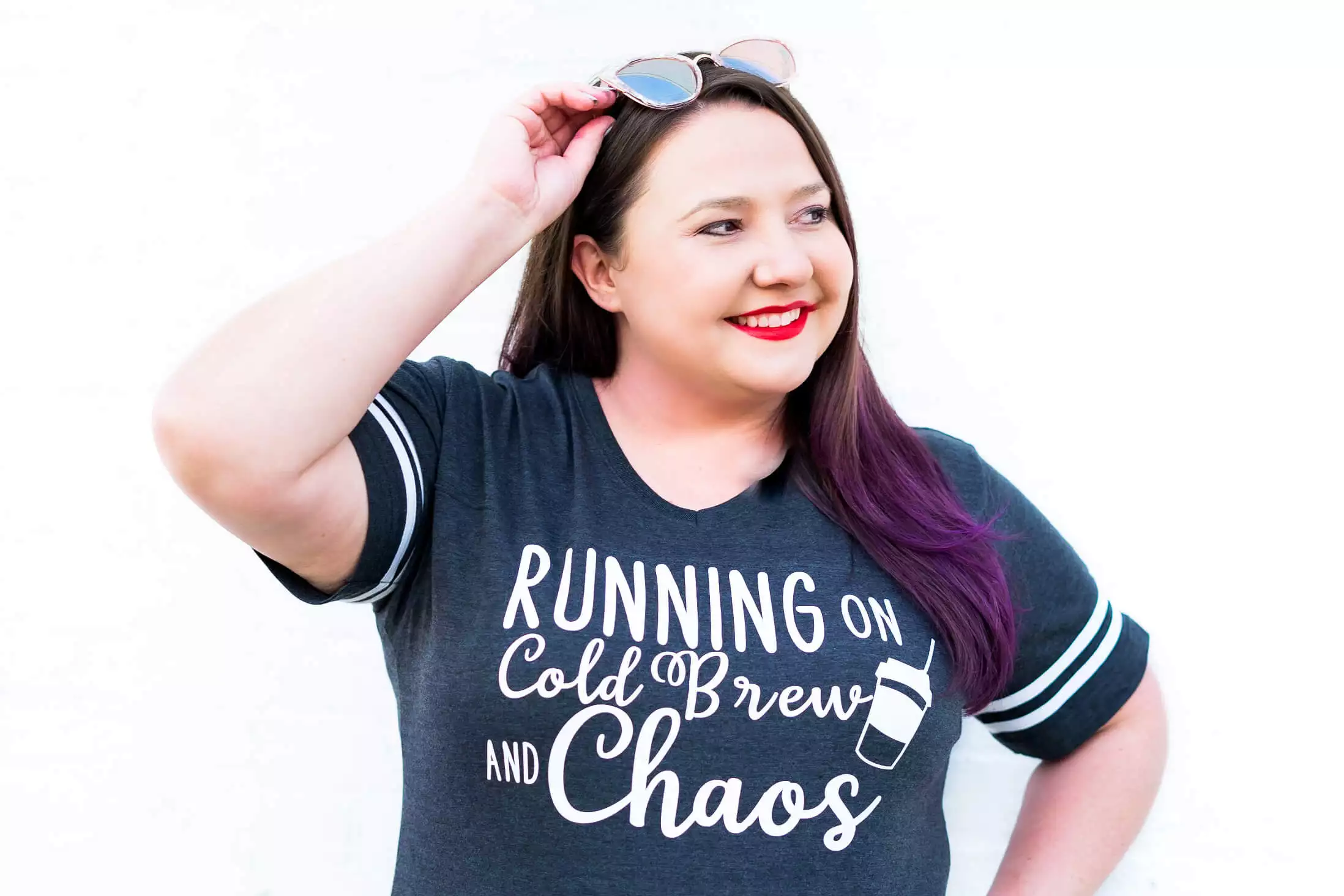 Kim Anderson is the organized chaos loving author behind the Thrifty Little Mom Blog.  She helps other people who thrive in organized chaos to stress less, remember more and feel in control of their time, money, and home. Kim is the author of: Live, Save, Spend, Repeat: The Life You Want with the Money You Have. She's been featured on Time.com, Money.com, Good Housekeeping, Women's Day, and more!