Make Your Own Organic Snack Pouch!
This post contains affiliate links. As an Amazon Associate, I earn from qualifying purchases. I also earn from qualifying purchases made with other brands and programs. See my
privacy policy.
As a new mom I quickly discovered the new method of baby food packaging is the pouch. There are very few companies that put baby food in glass jars anymore.  But after dropping so much money on "organic" baby food pouches I decided to give it a go on my own.  I mean those pouches have like 4 ingredients right?  I had a Baby Bullet and a Vitamix blender so the baby food making world was my oyster.  I had no excuse not to DIY baby food.  So I did.
DIY Baby Food:
Making your own organic baby food is easy if you have a good blender.
I've used both a Baby Bullet and a Vitamix.  They both do a great job getting stuff pureed.
The cheapest place I can find to buy organic anything is Trader Joe's.
For green veggies, I simply blended up frozen organic spinach, peas and/or broccoli from Trader Joe's and added in some frozen fruit to sweeten it up a little. (You can use just about any fresh or frozen fruits and veggies, I just feel like the frozen stuff retains more of the vitamins and minerals.)
For organic orange veggies, I bought pumpkin puree, frozen squash or frozen carrots.  I try to switch the veggie color up from day to day to keep things balanced.
Extra Mix-In Options- Sometimes I added applesauce or yogurt to the mix.
Thickening Agent- If I needed it thickened up a little, I would simply add rice, oat, or grain baby cereal to the blender.
Less than $1- This was a great way to make my own healthy, well rounded baby food for under less than $1 each which is less than what organic pouches cost.
As my son got older though and was always on the move, he loved the pouches because he didn't have to sit down to eat them.  When he was hungry, I could also give them to him on car trips without huge messes ( I note "when he was hungry" because if you give a pouch to a toddler who isn't hungry it then becomes finger paint rather than food).  In fact, on mornings when I need to be somewhere early, I give him a pouch rather than a spoon to avoid a mess.  (Note About Pouch Overuse- be sure you do give your kid a spoon every now then so they stay on target for their development of that skill, your pediatrician isn't going to like your answer, "Well he eats with a pouch", when they ask if your kid can eat with a spoon.)  Once I got the hang of making food I started looking on Amazon for refillable pouches and they do exist.  I tried three different brands and here is what I recommend based on my own personal experience.
Pouches that I purchased to re-use: 
Experiment #1- Squooshi 4 Count Reusable Food Pouch, Large Panda/Walrus, 4.5 Ounce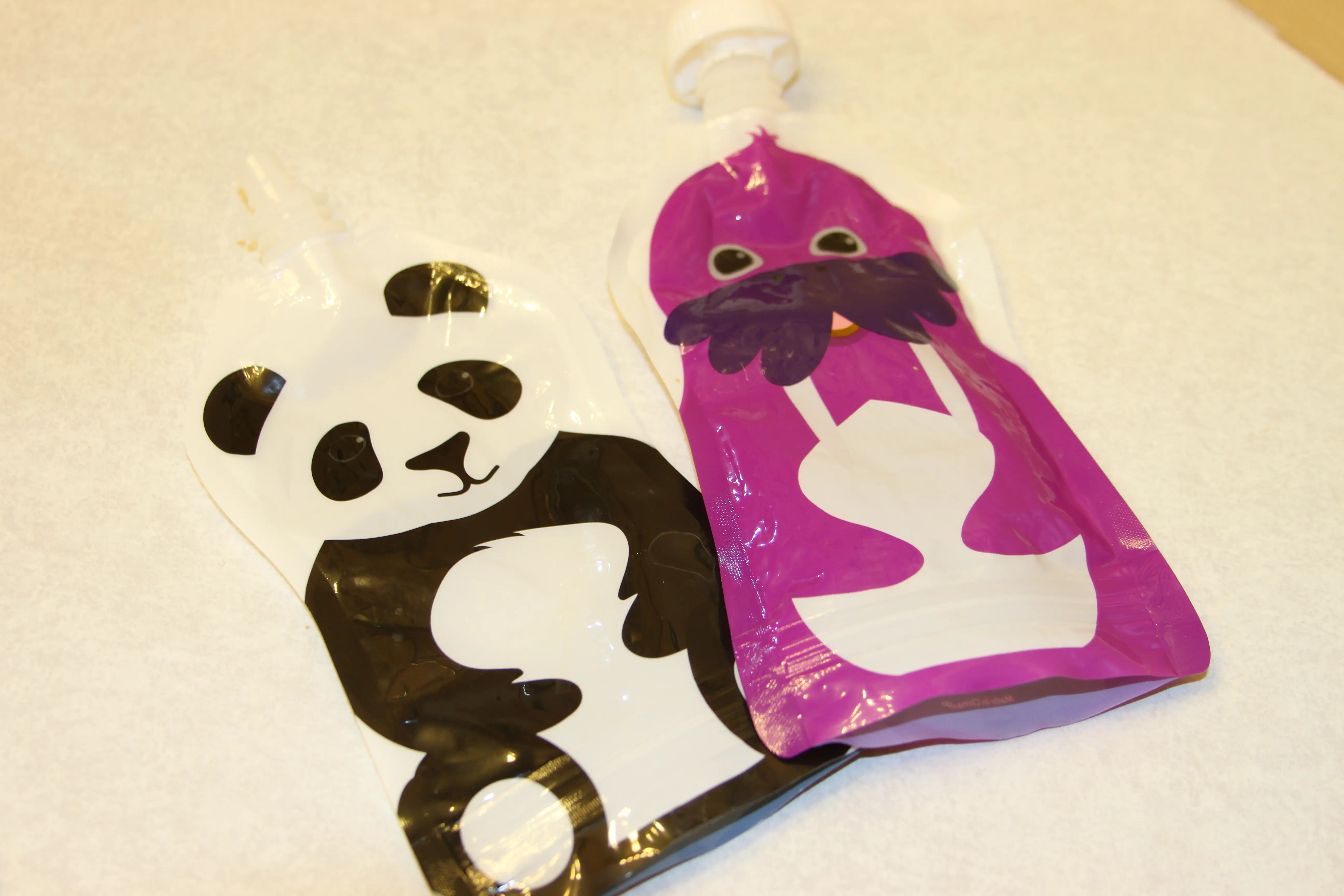 I'm not going to lie, I bought these because they are adorable.  The reviews were okay.  But come on, the little animals are irresistible!  Anyway, I ordered 4.5 ounce size because that was the size all the food I was buying were..
Pros:
Adorable & Durable
BPA and all those other bad chemical free
Dishwasher & Freezer Safe
Large Caps (I don't care for small size choking hazard lids that come on some re-loadable pouches.)
Pretty easy to clean with a bottle brush.
Cons:
The design is not my favorite.
You load these from the pouches bottom.  If you forget to put the lid on, your food is going out the other end. (Guilty!)
The 4.5 ounce containers + hourglass shape + sealed at bottom left the pouch without much stability.  It sort of slumps over at the middle pushing everything down in the lower half making it kind of frustrating for my kid.  I kept having to help him eat it which defeats the independence factor of giving them a pouch to eat with.
Experiment #2-Little Green Pouch (4-pack)
These had better reviews and were slightly more expensive.  I like the idea that these load from the top but was nervous about the awkward position of the spout.  I like the story that goes along with the mom's who came up with these pouches.  I got a customer service email from the company after buying them on amazon asking for my feedback on the product.  I told them that I loved their "American Dream" story but was sad that they were manufacturing them in China.  I got a very quick and kind response that they are currently working to move the manufacturing of the pouches to the US.  So at least they gave me the feedback I wanted to hear.  These are by far the best I have tried and the ones I do recommend.
Pros:
Very durable materials.
Strong sturdy zipper
Loads from the top so no accidental mom messes.
Dishwasher and Freezer Safe
BPA and all those other chemicals free
My child can get the food out of these with little to no help.
Customer Service was great!
Large caps
Fabulous Entrepreneurial Story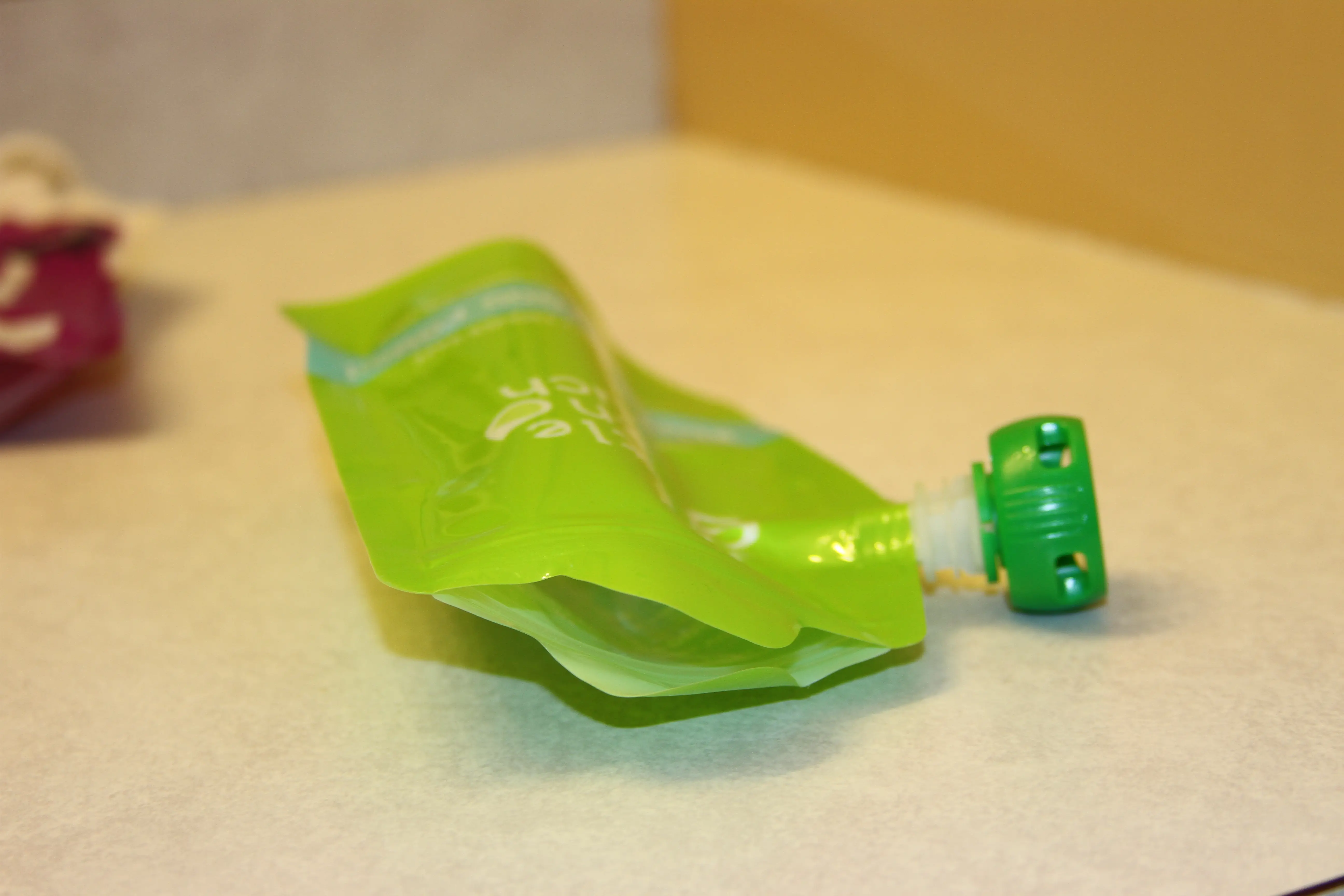 Cons:
The opening is small and spoon will fit but investing in a funnel or an Infantino Add on Funnel will make life super easier.
Made in China.  This may not be a big deal to most people but these are women who are living the American entrepreneurs dream.  I'm sure these little pouches could be made here and honestly I wouldn't mind paying a little more for knowing that.
Experiment #3- Check out these Squeasy Snackers!
I recently did a review of Squeasy Snackers pouches which are also available on Amazon.com. They are called Squeasy Snacker 6oz Silicone Reusable Food Pouch.
Click the image below to read my review.  These are by far my most favorite and I plan to sell the two  other pouches reviewed above at my next consignment sale.
As I said, I really love the "Little Green Pouches" but my most favorite is the Squeasy Sancker.  To be honest, any pouch that loads from the top and has positive reviews will probably be good for you to use.  The other pouches do work though and they are easy to clean with a bottle brush.  I found cleaning the Squooshi brand with a bottle brush was a bit easier.  The Squeasy Snacker can literally be turned inside out so you can get it totally clean even in the dishwasher!  This set is great for cleaning up bottles, straws and sippie cups by the way: Munchkin Cleaning Brush Set with Deluxe Bottle Brush and Bottle & Nipple Brush.  
I hope this post is helpful for anyone looking to make their own pouches.  Please share any brands that have worked out for you too.
Kim Anderson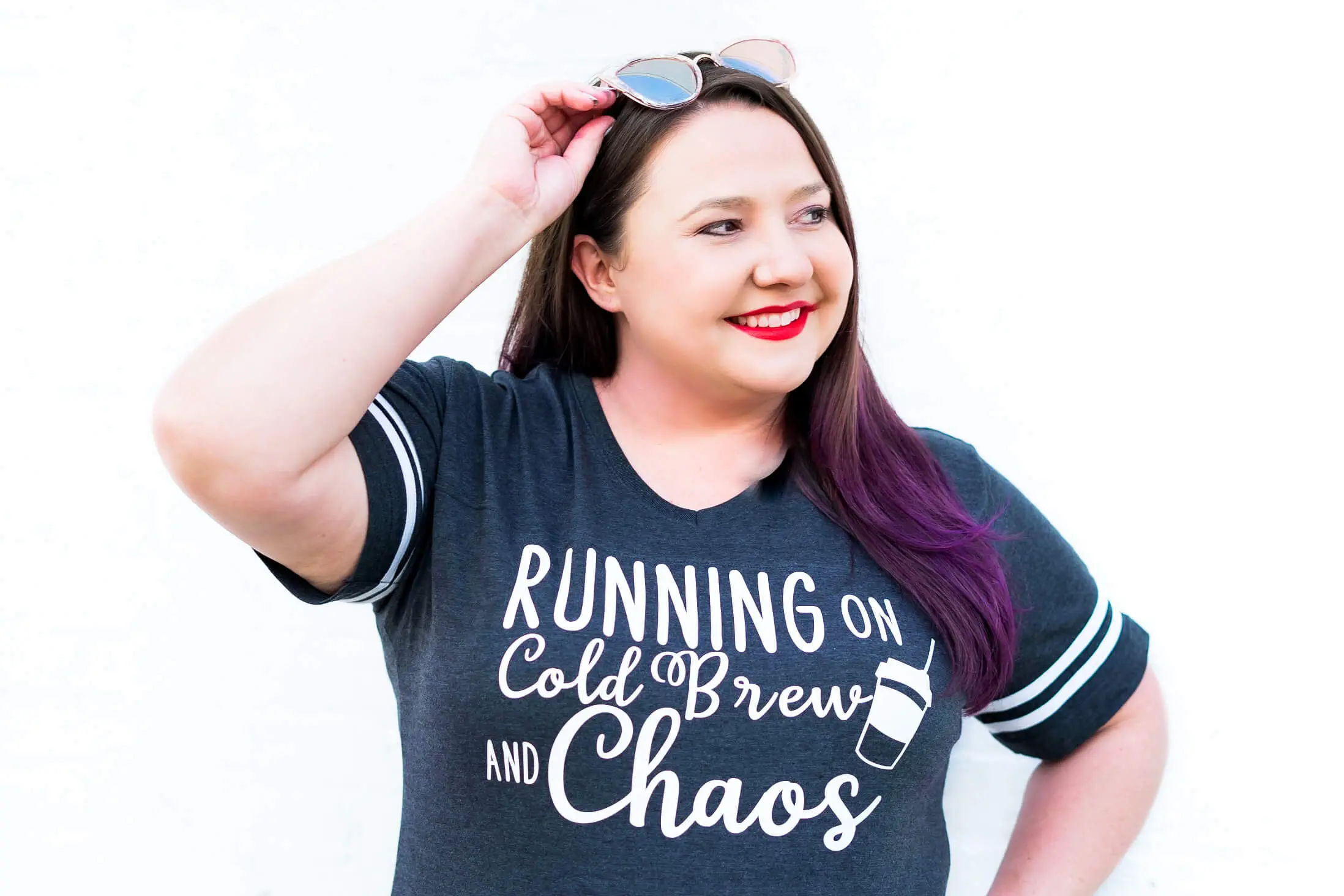 Kim Anderson is the organized chaos loving author behind the Thrifty Little Mom Blog.  She helps other people who thrive in organized chaos to stress less, remember more and feel in control of their time, money, and home. Kim is the author of: Live, Save, Spend, Repeat: The Life You Want with the Money You Have. She's been featured on Time.com, Money.com, Good Housekeeping, Women's Day, and more!