I have officially exited the baby food phase of my son's life.  But like others, I still venture down the baby food aisle to pick up organic fruit and veggie pouches.  You see my sweet little angel won't touch the vegetables on his plate and believe me, I try every single night just like Dr. Sears tells me to.
He is still too little to understand that that kind of behavior sends you straight to Santa's naughty list.  I can't yet hold that bargaining chip over his little head.  So I make my own pouches and continue to buy these here and there to make up for his current vegetable texture aversion.  The problem is that those pouches (on the baby food aisle) are anywhere between $1.25 to $1.79 each.  Sheesh!  That ain't thrifty so I pretty much have to cover my eyes and put them in the buggy.  My kid likes that, he thinks I'm playing pic a boo when in reality mom is kicking in her ability to repress things.
Once I left the aisle I'd go about my regular grocery shopping and finally get around to the canned fruit section of the store just before the peanut butter and jelly and stare enviously at the fruit pouches made for older kids that were somewhere in the neighborhood of $0.50 to $0.75 each.  The Go-Go Squeeze in apple + any flavor you can imagine.  Then Motts came out with their own and with each new brand release I read the labels hoping and praying that one day these companies would come to my rescue.  Why didn't older kids need veggies in their pouches too?  Why had these companies not caught on that if you add vegetables to something healthy that already tastes like candy, every mom in America will buy it!  And today that hope was made real.  As I walked down the aisle I glanced at the fruit pouches to see a newbie on the scene and with a double take it caught my eye!  I spotted a carrot on the package among the fruit!  Then I read the label and at last my dreams had come true, a pouch in the regular food section with fruits and vegetables!  Del Monte Fruit Burst Fruit + Veggie.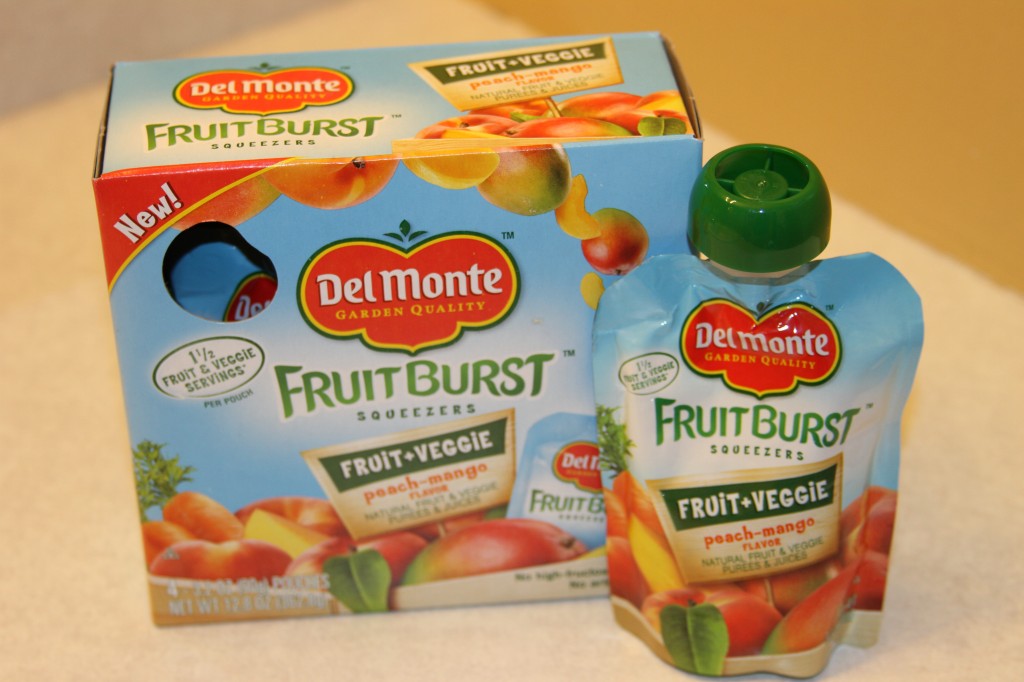 Peach-Mango or Blueberry are the flavor options.  There are 1.5 servings of fruit and veggies in these.  They don't have high fructose corn syrup or artificial flavors.  Now I can keep my eyes open as I lift the box off the shelf and place it in my cart with pride paying only $0.50 and saving an entire $1 of money on each pouch!  Although these pouches passed the thrifty test, it had to pass the toddler test.  The one in which I hand the toddler the pouch and he sucks the whole thing down himself in 30 seconds or less.  If it becomes a fruit and veggie geyser, it's over, mom fail.  Lucky for me, it passed the toddler test and I never have to venture down the baby food aisle again.  Thank you Del Monte, thank you!
Of course, these are not organic.  And to be honest, that's okay for me considering that I really use these as a snack and not as a meal as I did when he was a baby.  That's why the price is significantly less.  Think of the possibilities though.  Do you have a husband who hates vegetables?  Throw a pouch in his lunch!  Then your like super mom!  I wrote this post in hopes of spreading the word about these awesome little snacks to moms who might have wondered the same as me.  Well ladies, they are here.  Go get em' and happy healthier snacking!
Kim Anderson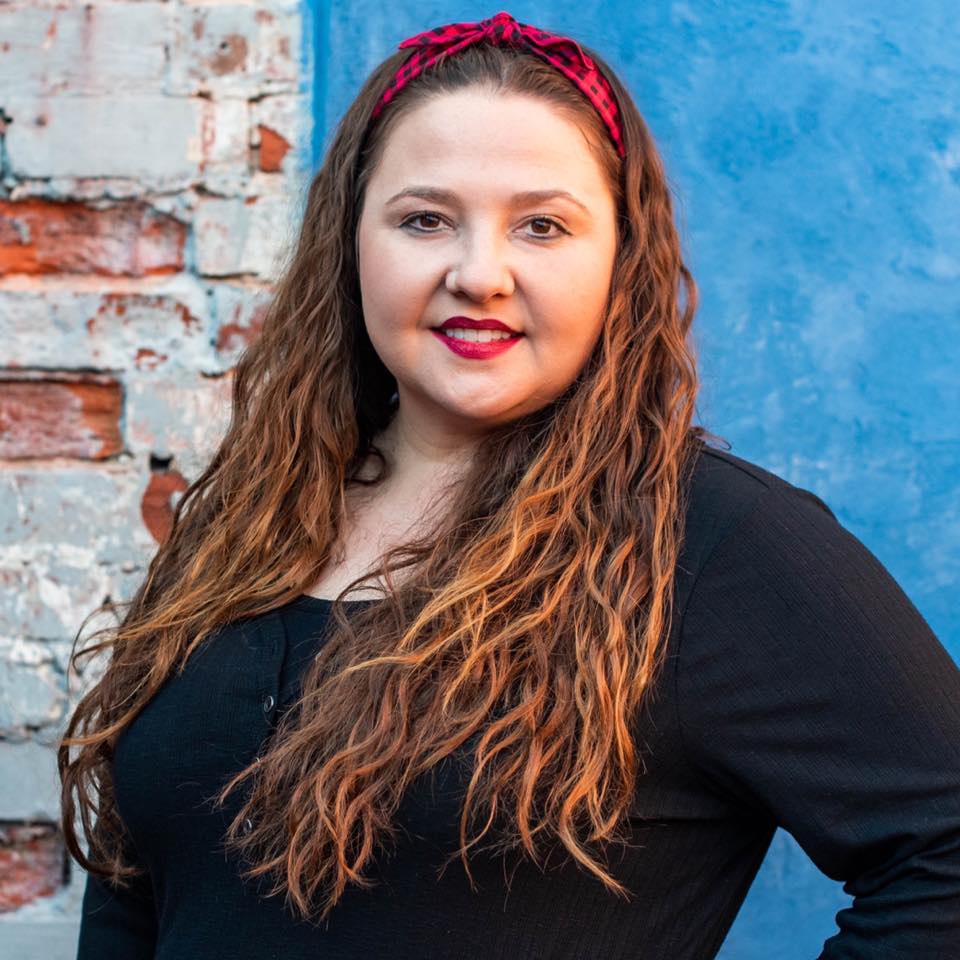 Kim's is the party planning, thrifty life-loving, intentional living catalyst behind the Thrifty Little Mom Blog. Kim was a pro event planner for over 7 years before she became a full-time blogger. Kim is the author of: Live, Save, Spend, Repeat: The Life You Want with the Money You Have. She's been featured on Time.com, Money.com, Good Housekeeping, Women's Day, and more! Kim aims to inspire you to create, celebrate, and live life intentionally!