Kid's Creamy Chocolate Ice Pops Recipe
This post contains affiliate links. As an Amazon Associate, I earn from qualifying purchases. I also earn from qualifying purchases made with other brands and programs. See my
privacy policy.
This shop has been compensated by Collective Bias, Inc. and its advertiser. All opinions are mine alone. #2PerDay #CollectiveBias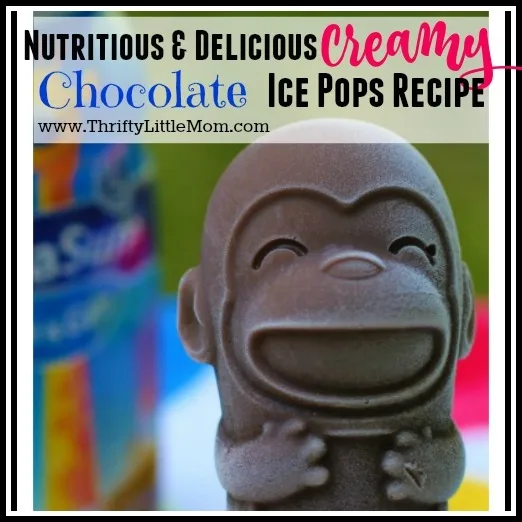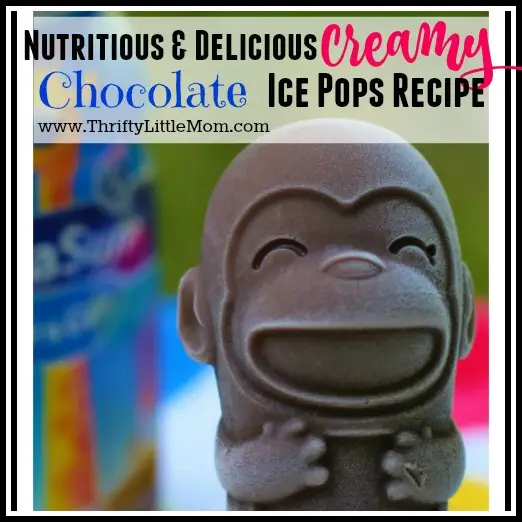 Summer has arrived in Atlanta and that means one thing…it's HOT!  And when the temperature rises I try and find nutritious cool treats for my picky 4 year old that I know he will eat!
About 3 months ago I found PediaSure® Grow & Gain drinks at my Kroger on the infant care aisle and was super curious about their stated benefits!  My son has been in the 5th percentile for height pretty much since birth.  It's always been a concern of mine that he not fall off the growth chart so I'm always looking for ways to up his nutritional intake to help him keep growing strong.
I did some research on these drinks and found out that they are actually clinically proven to help kids grow.   The key is to give them to your child twice per day for 8 weeks, along with a well-balanced diet, in order to help them gain weight and/or height.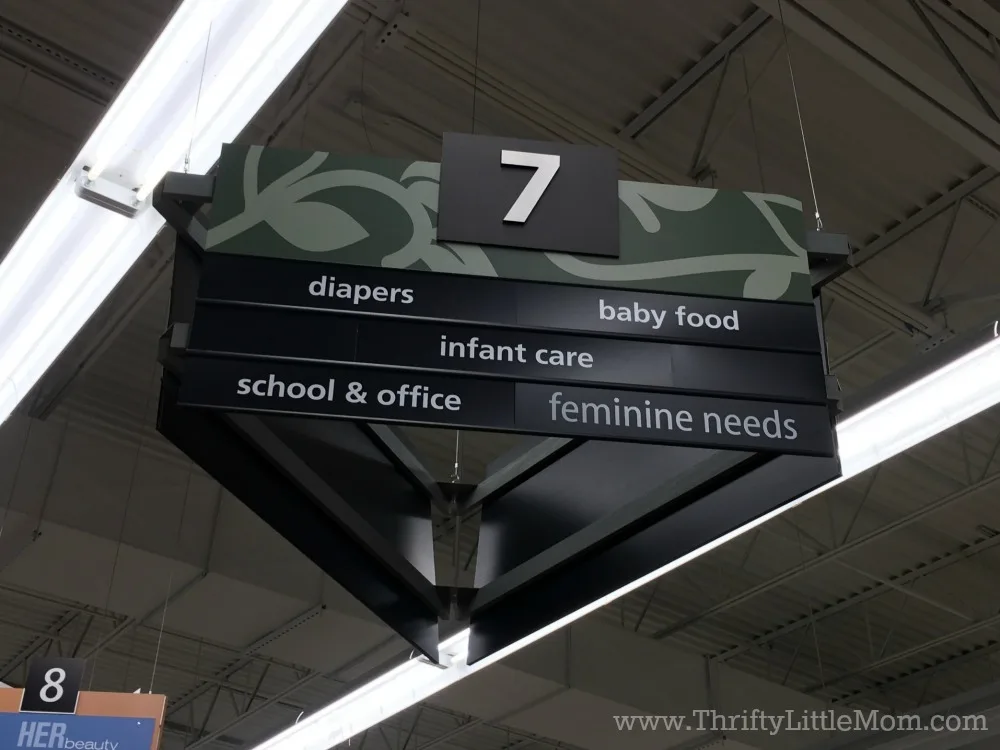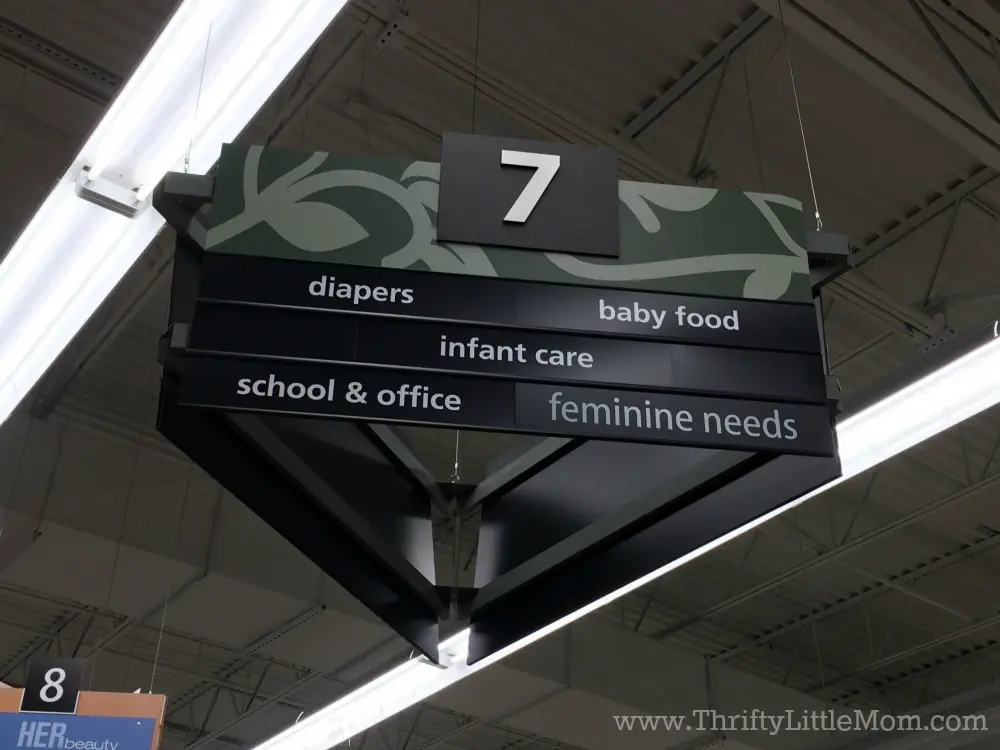 I figured it was worth the try but I was concerned that he wouldn't drink them because he is super picky.  Do you have a super picky eater too?  To my pleasant surprise he drank the whole bottle and everyday he asks me for them.
So when I recently discovered this tasty looking recipe on Pedisure.com for Creamy Chocolate Ice Pops made from PediaSure® Grow & Gain, I wanted to share the recipe with you as fun way to make these cool treats for summer to help your own growing little ones!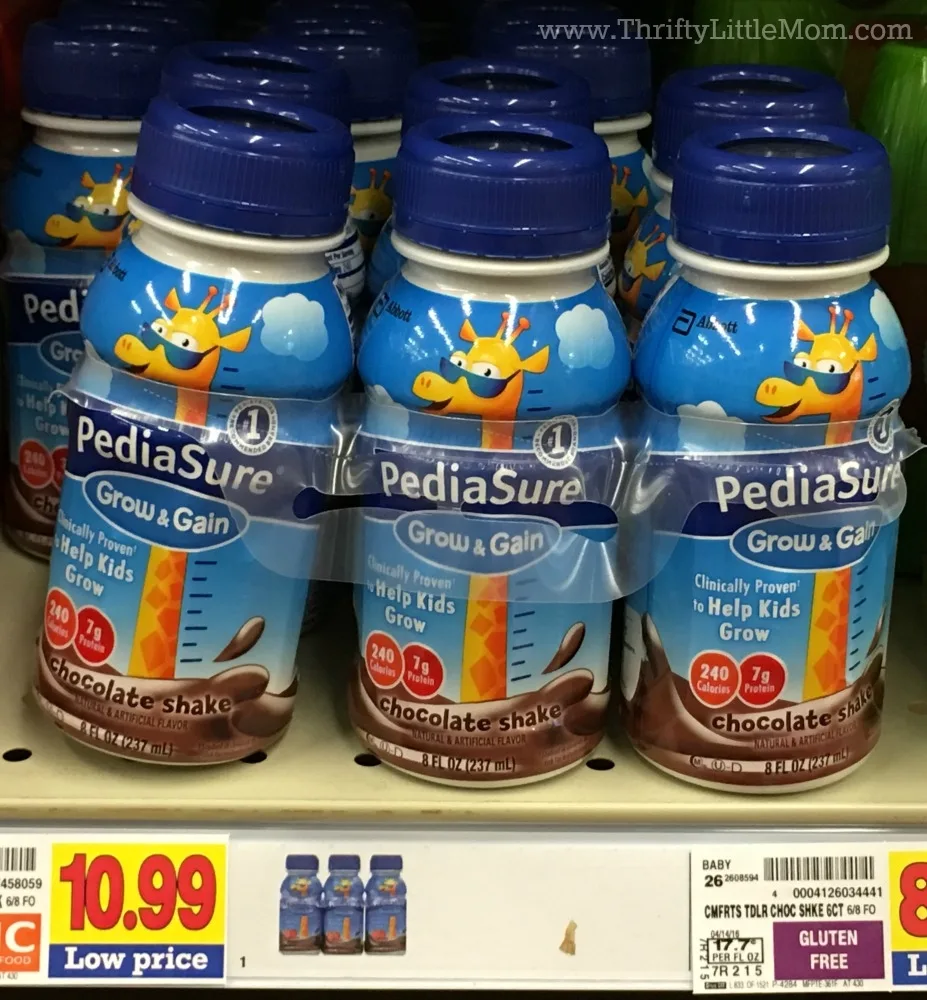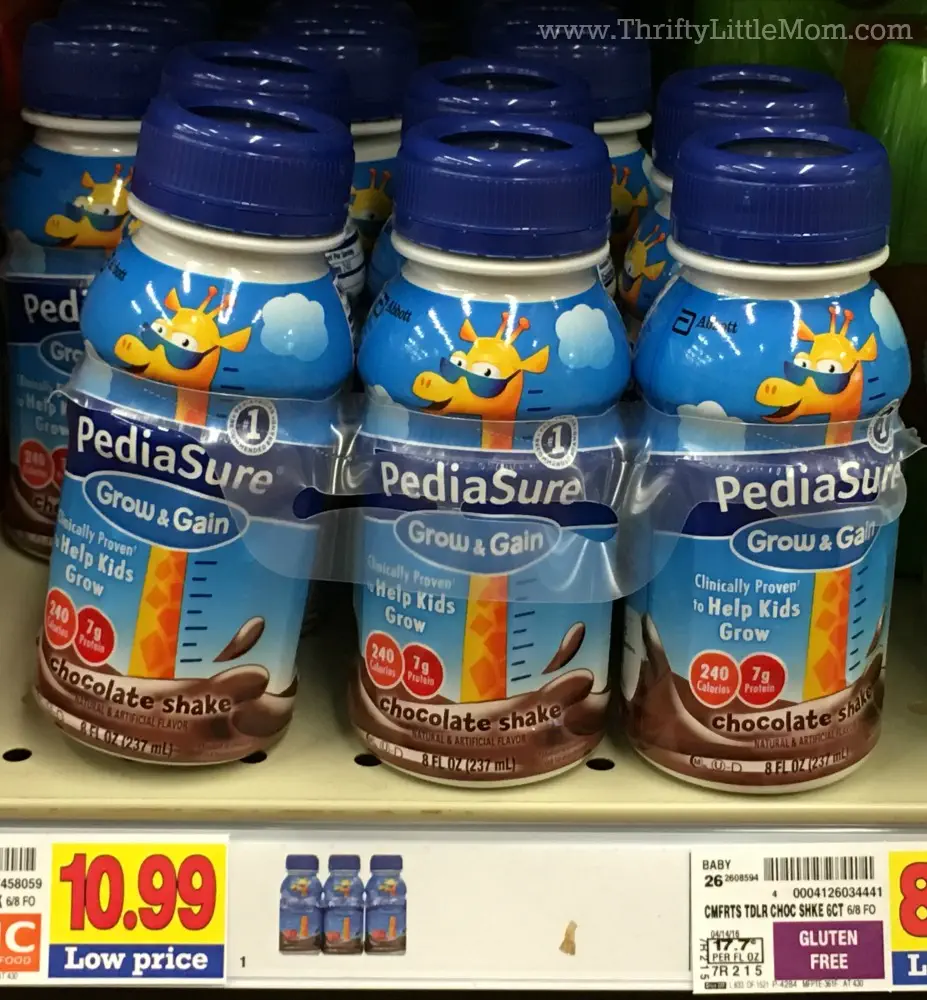 Directions: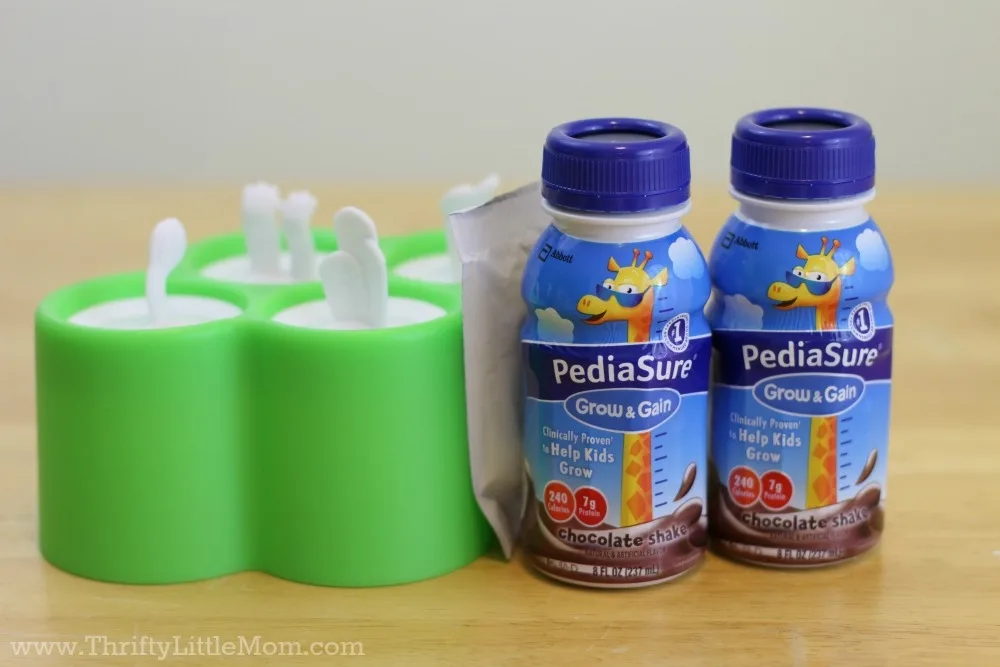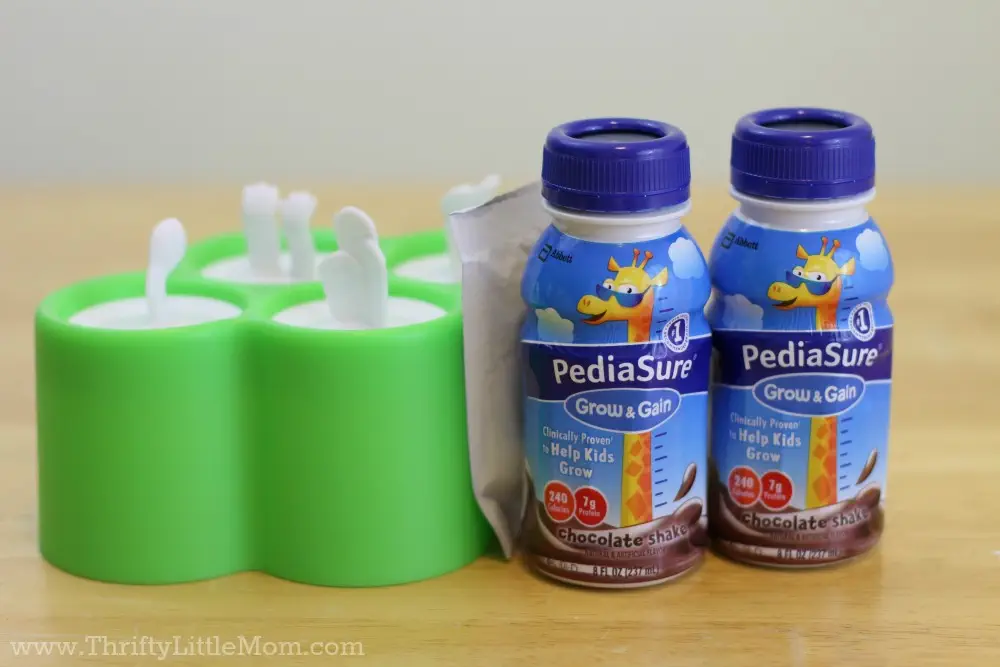 Ingredients:
Step 1: Pour 2- 8 fl oz bottles of PediaSure® Grow and Gain Chocolate drink into a large mixing bowl.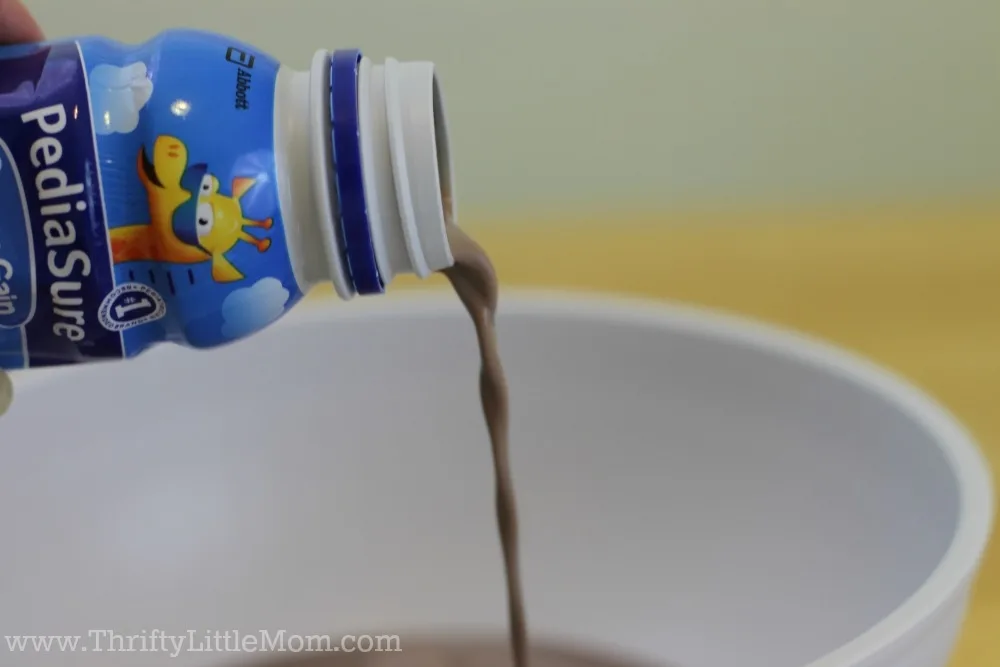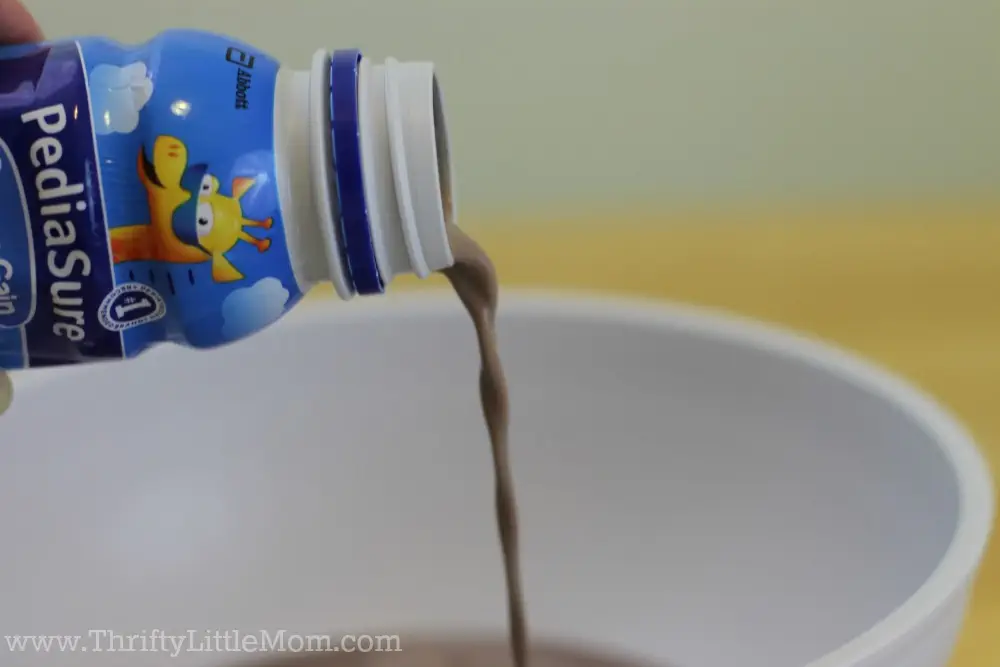 Step 2: Pour one pouch of powdered whip topping into the bowl with the PediaSure® Grow and Gain Chocolate.  I found this on the baking aisle of my local Kroger.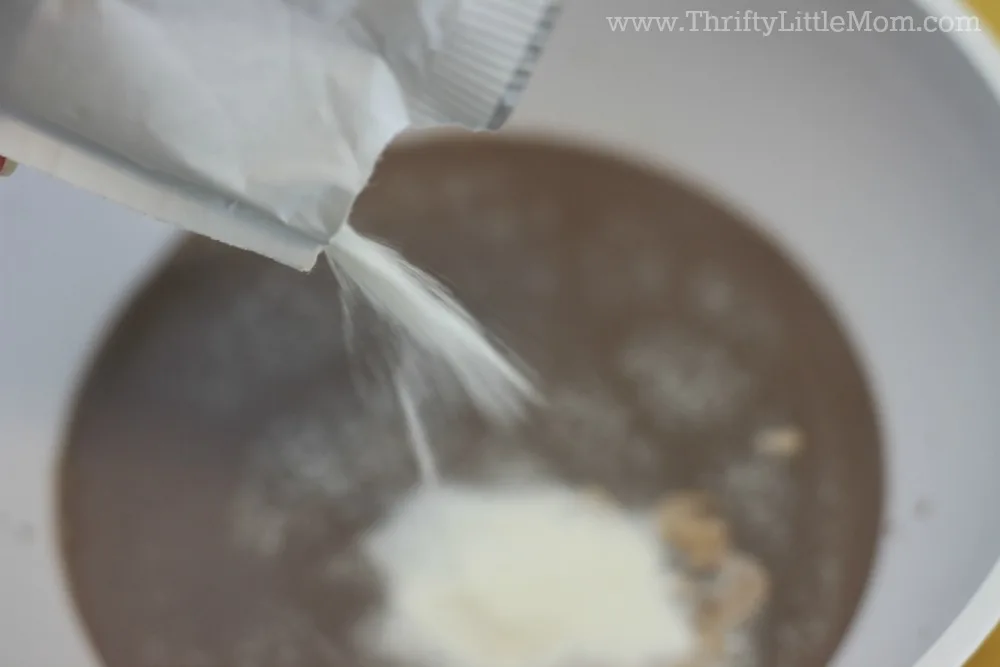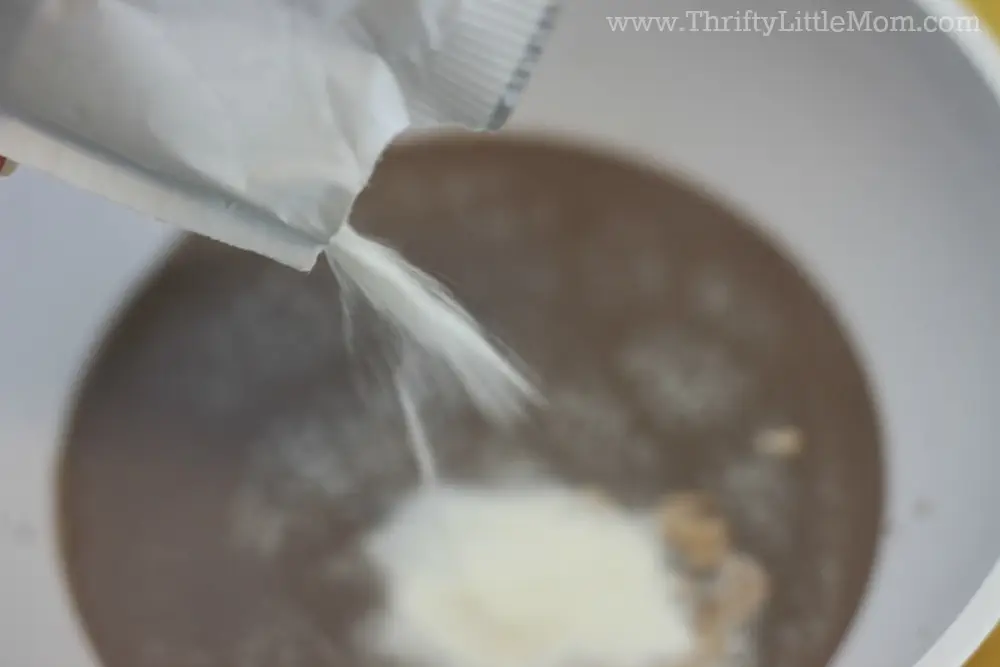 Step 3: Beat on high speed using an electric mixer until it thickens.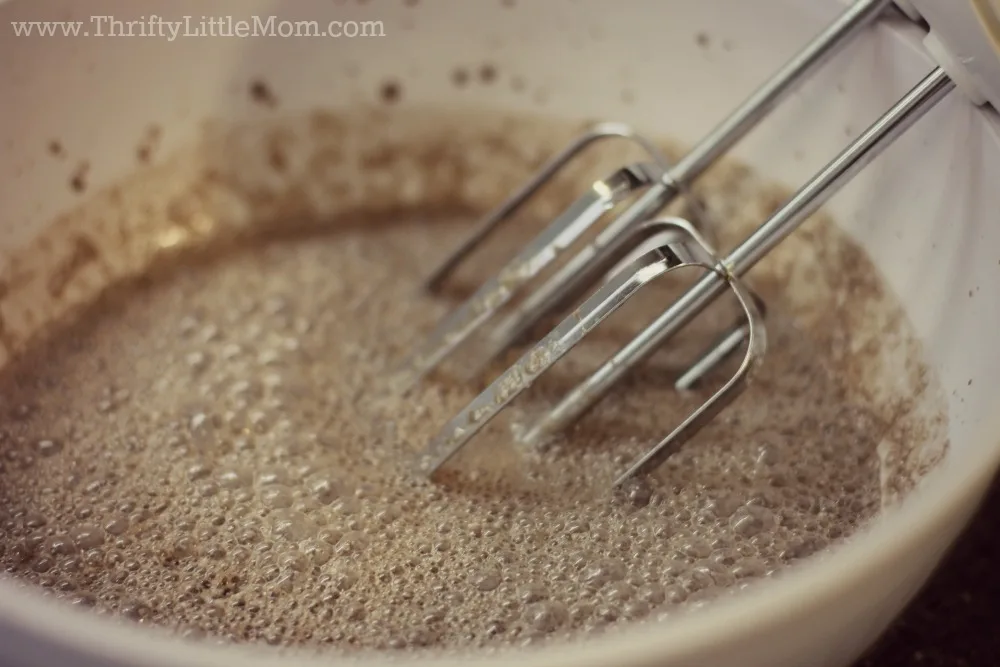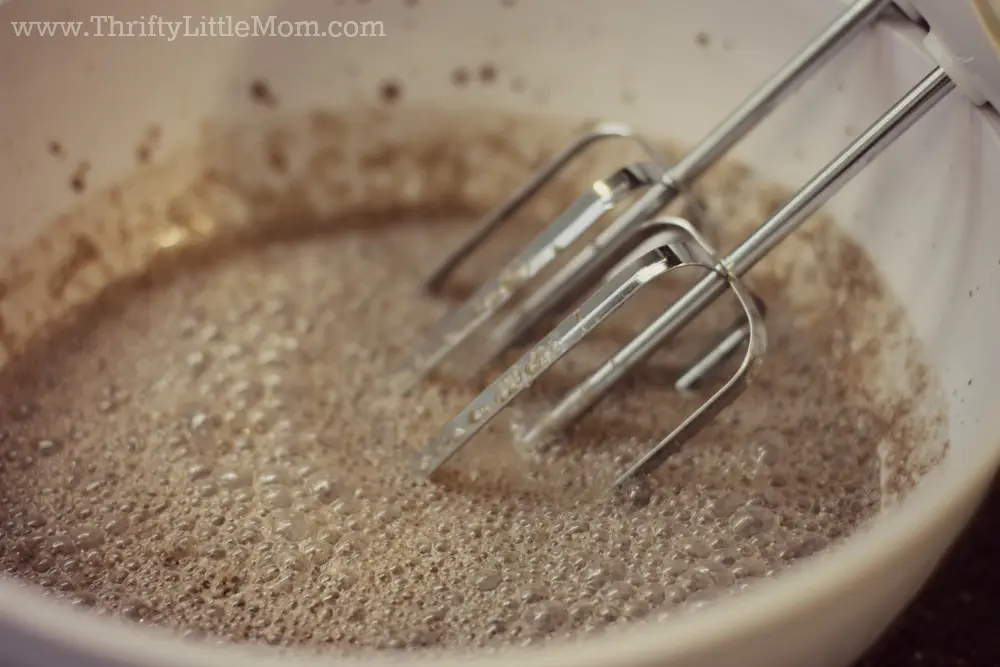 Step 4: Pour or spoon the mixer into your cups or molds.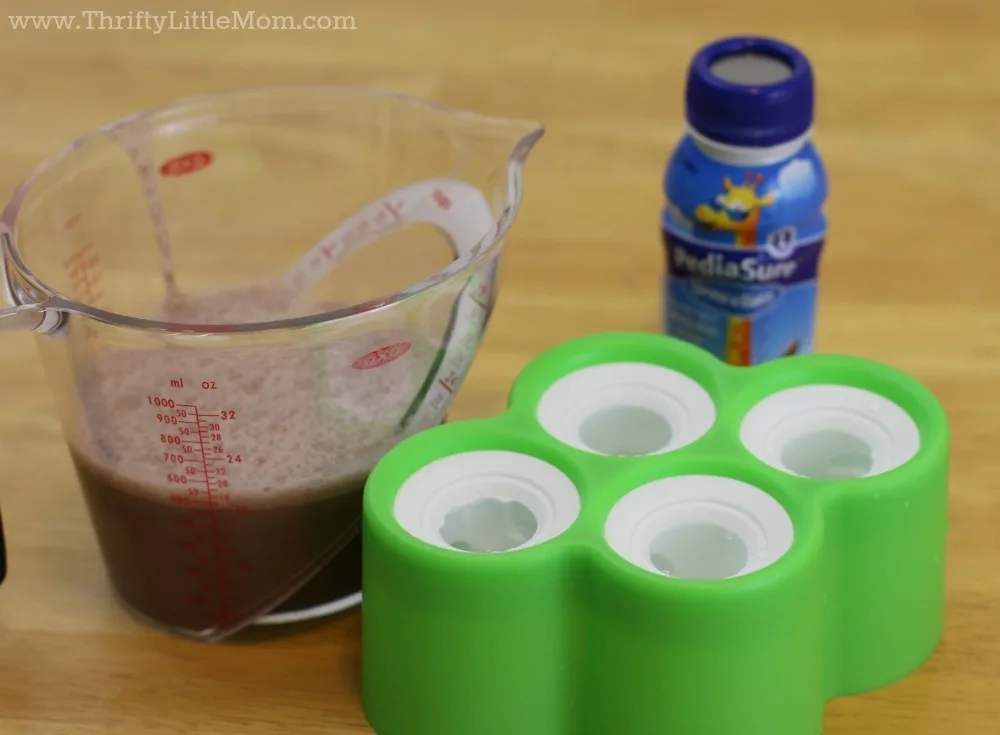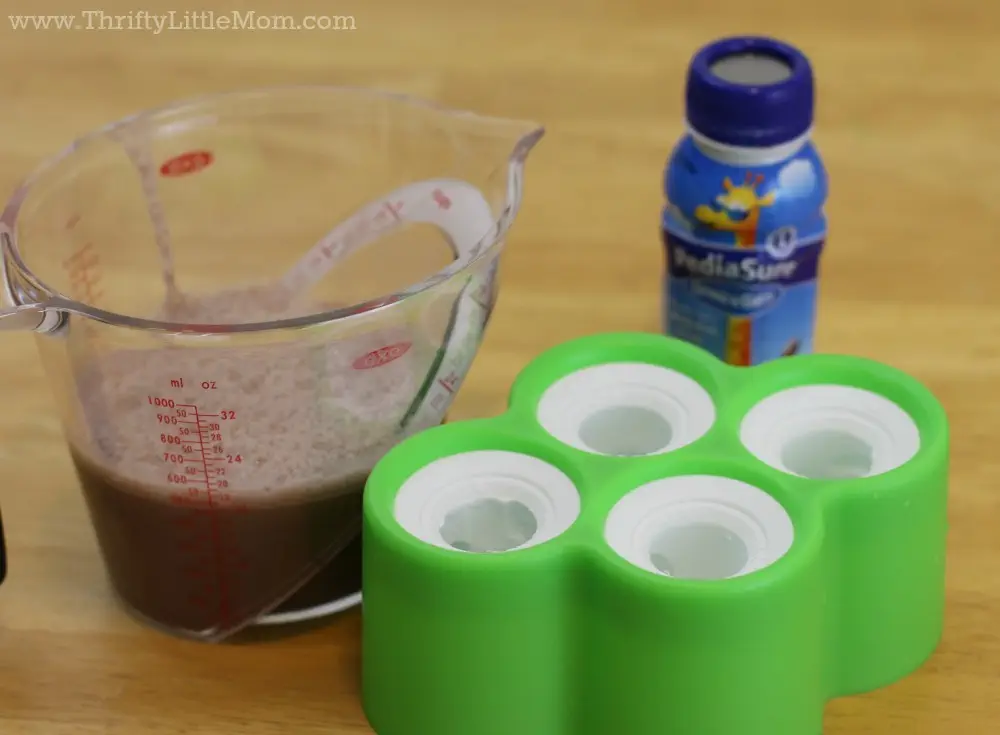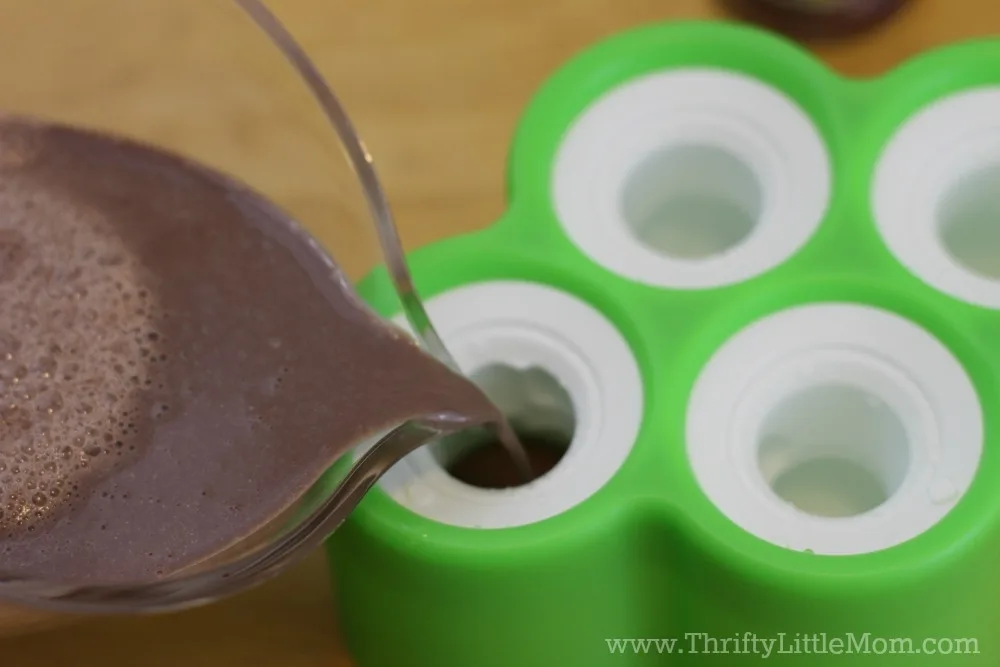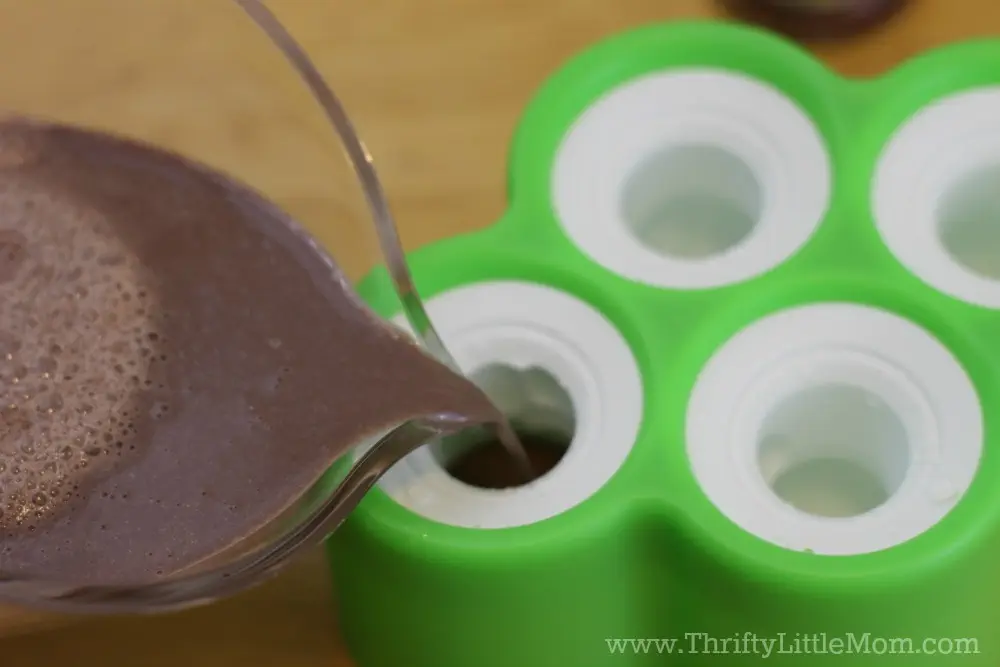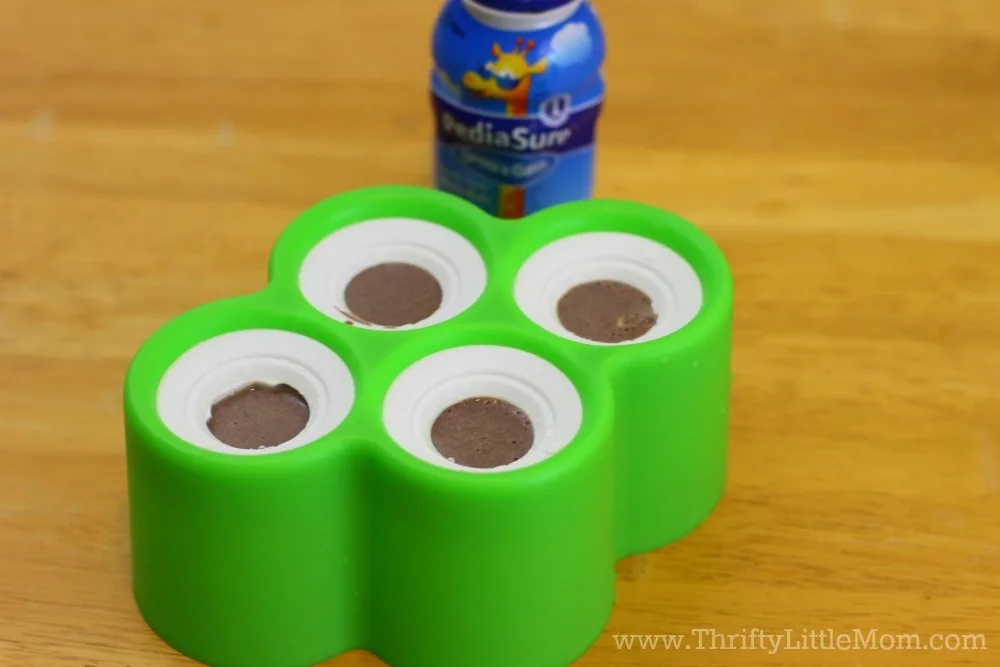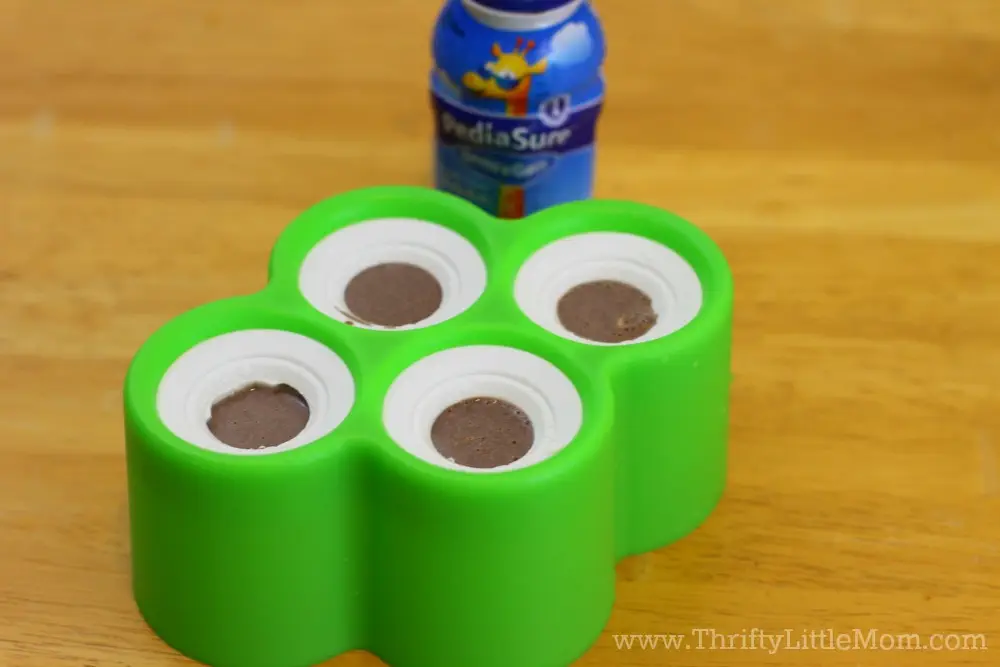 Step 5: Once your cups are full, go ahead and add the sticks or toppers to your molds or cups.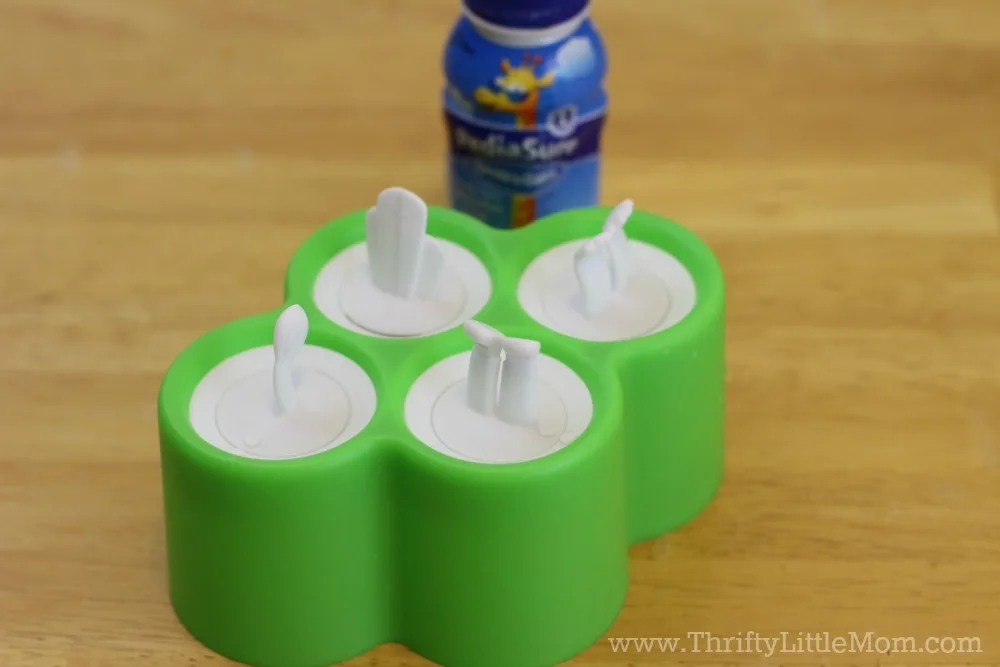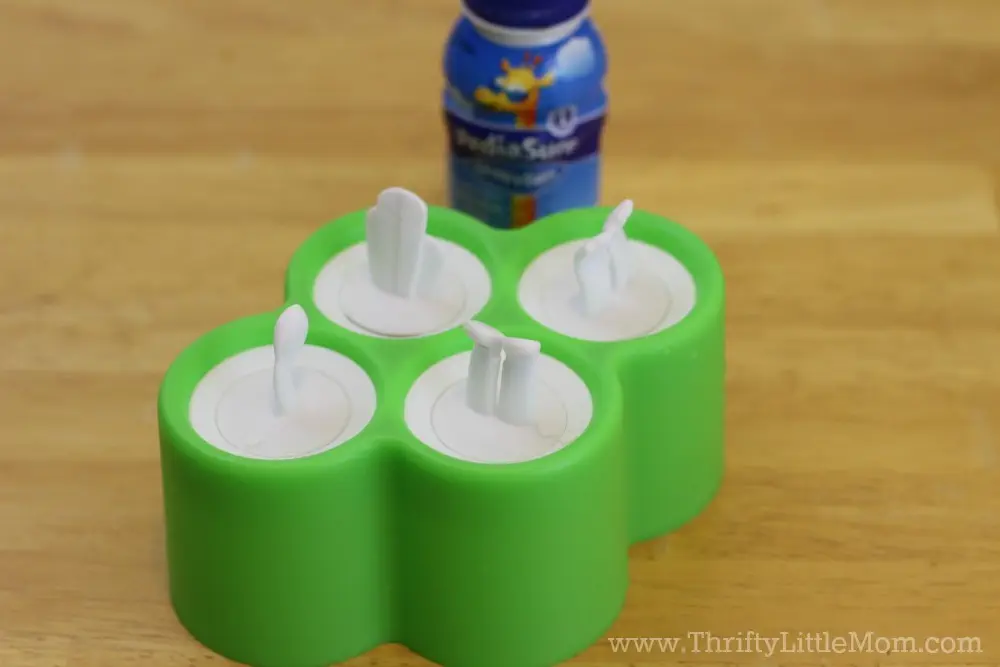 Step 6: Freeze until firm, about 4 hours.  Then remove the ice pops from their molds.  (The molds that I use are actually silicon inside so when you pull the stick (or feet) the ice pop comes right out of the mold with very little effort in these adorable shapes!!!)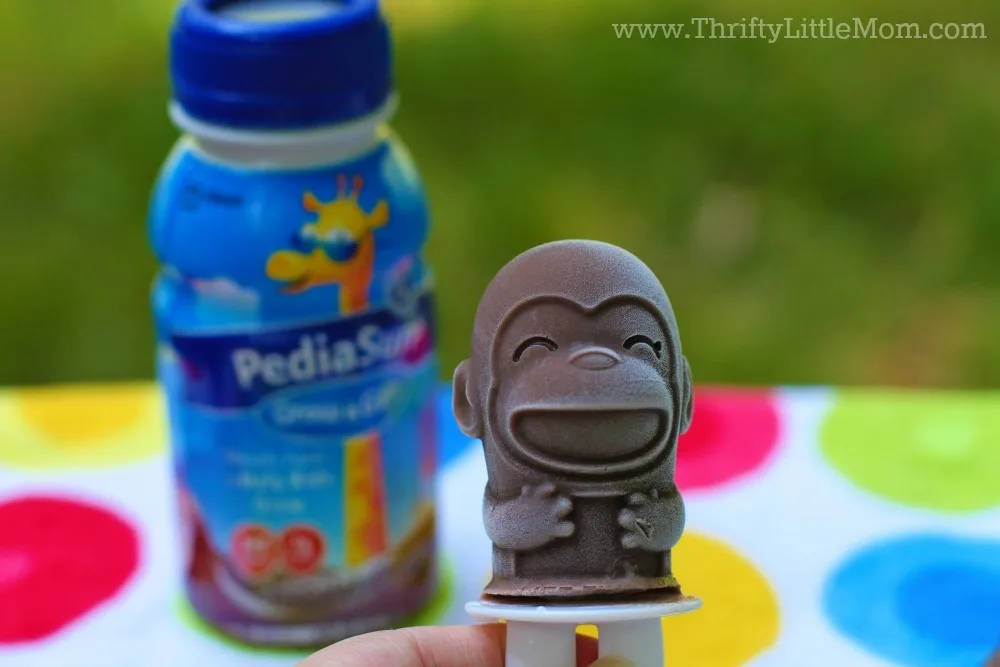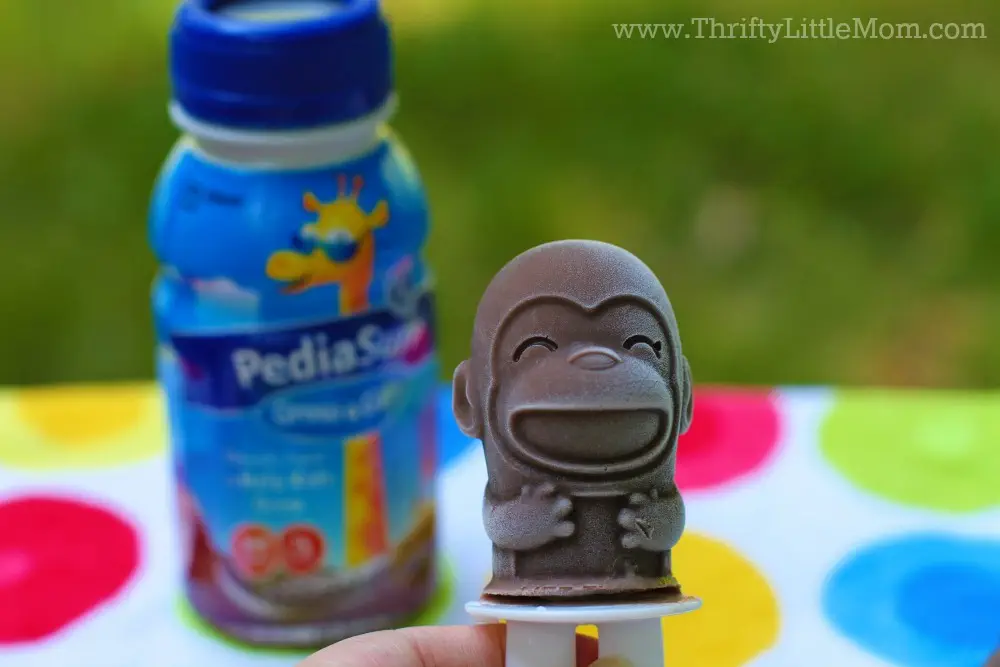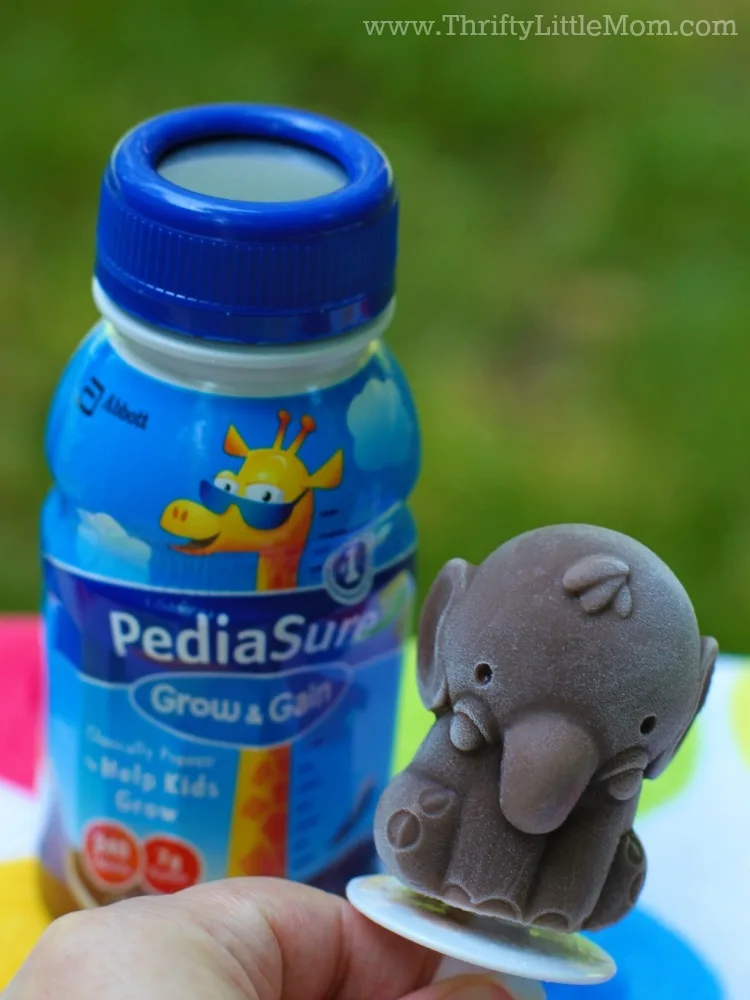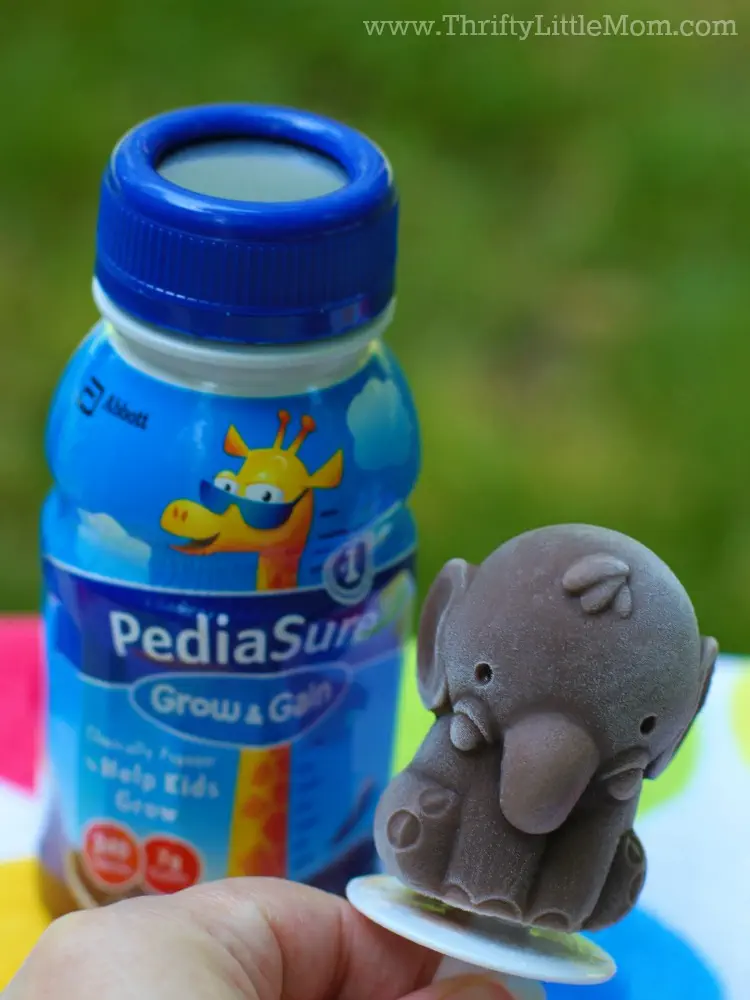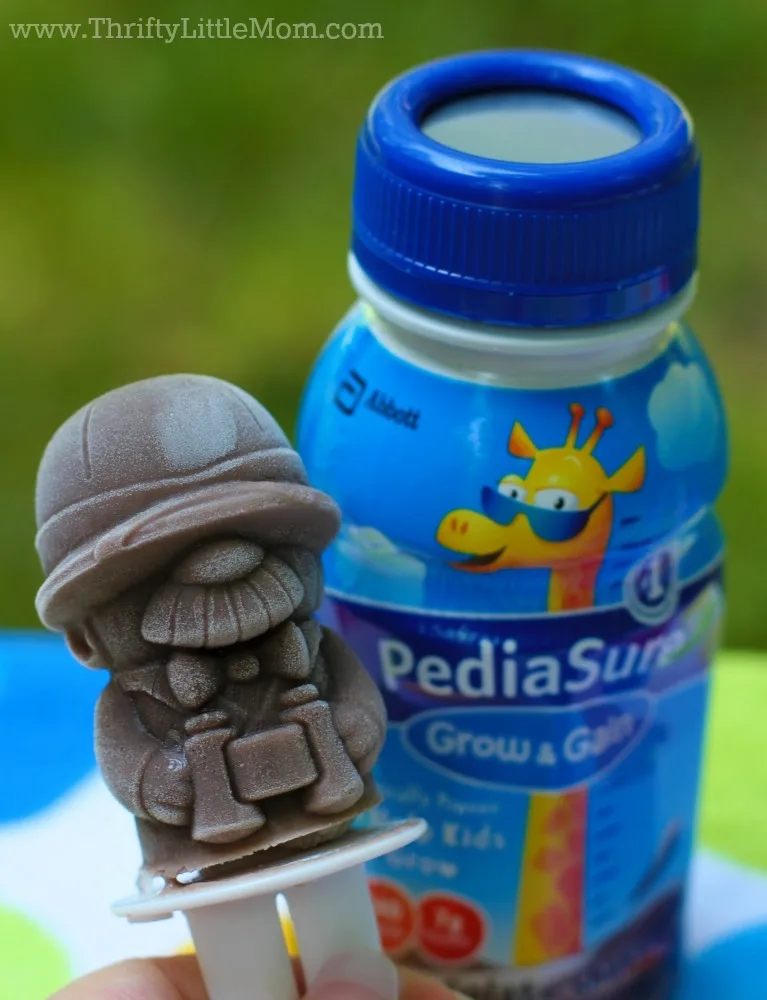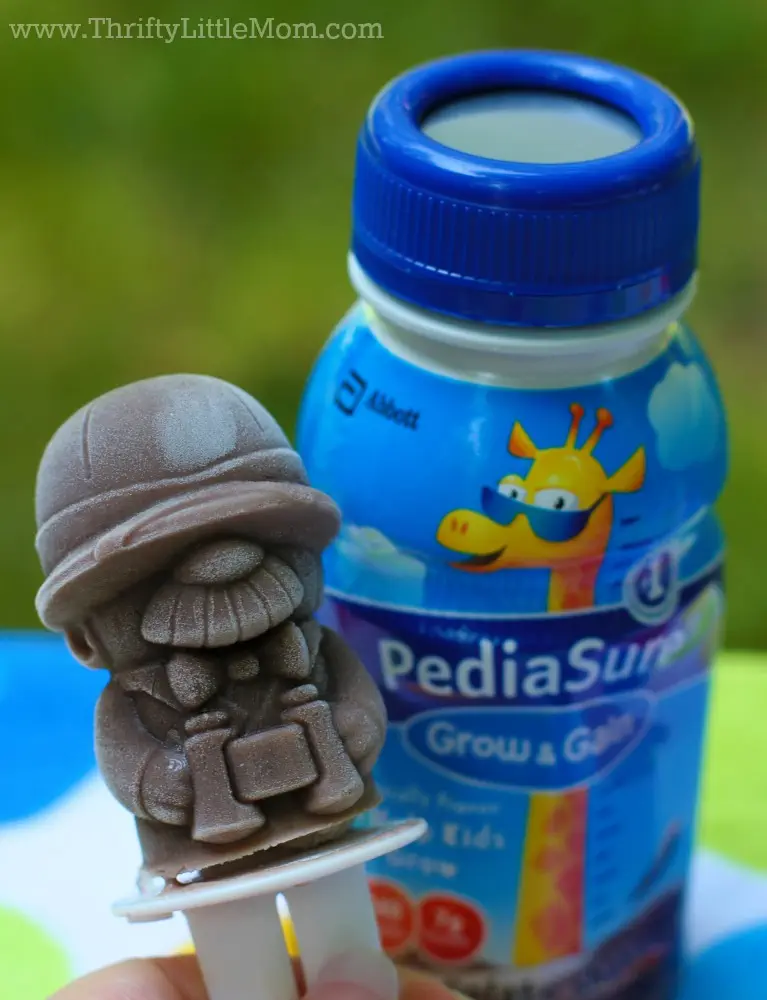 Step 7: Feed them to your growing little one!  My son begs me for these after preschool each day!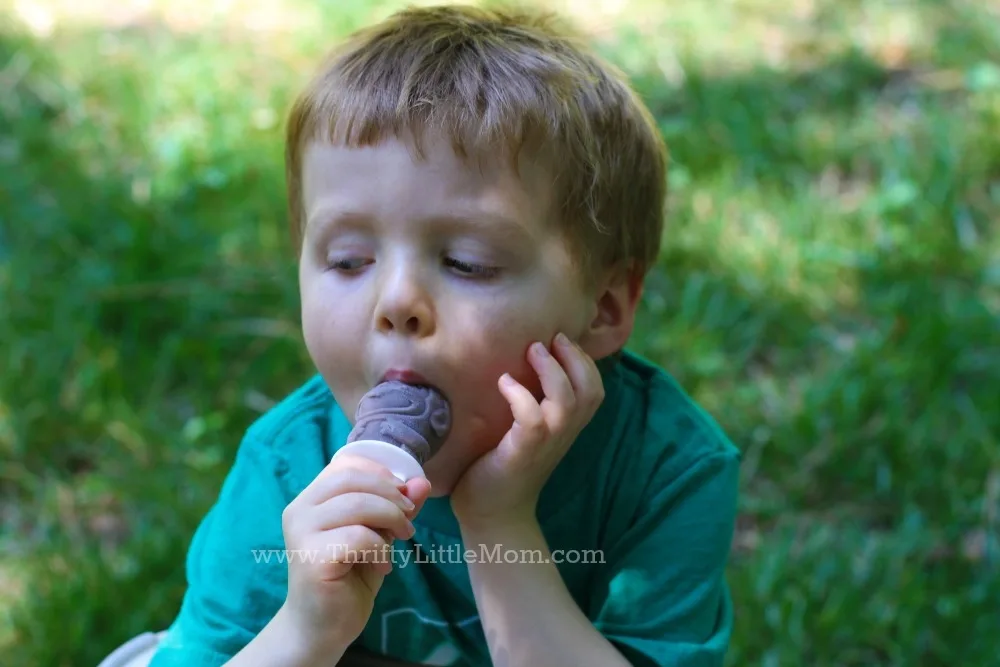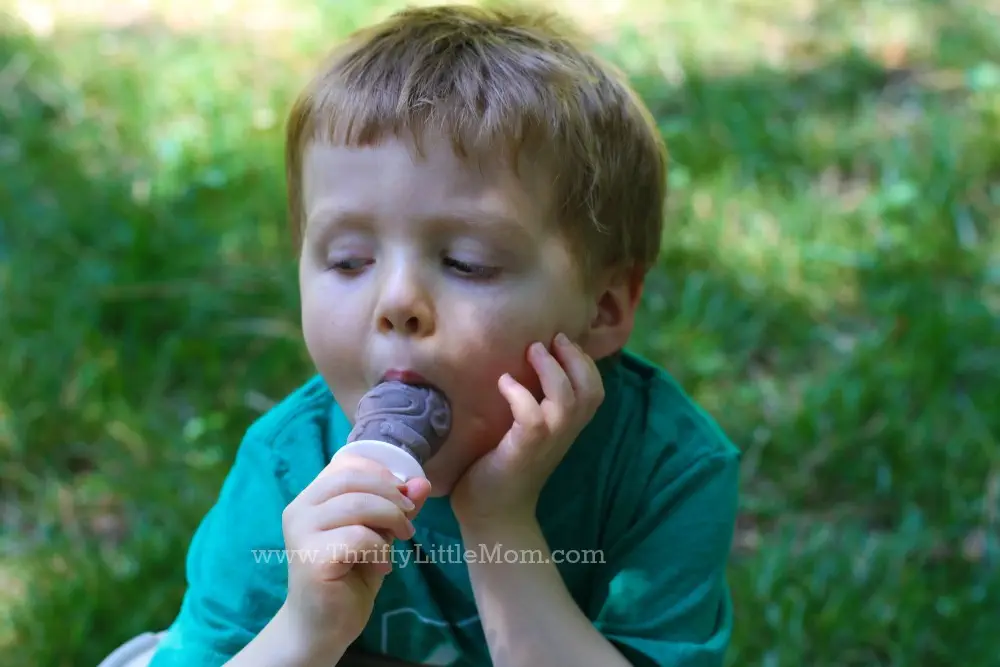 I hope this post inspires you to try making these delicious little ice pops at your house!  I know it's been a big hit around our home and it's a snack I can feel really good about feeding to my kid!  Don't forget to snag your $3 off coupon before you make a run to your nearest Kroger, Ralph's, Fred Meyer, King Soopers, or Frys!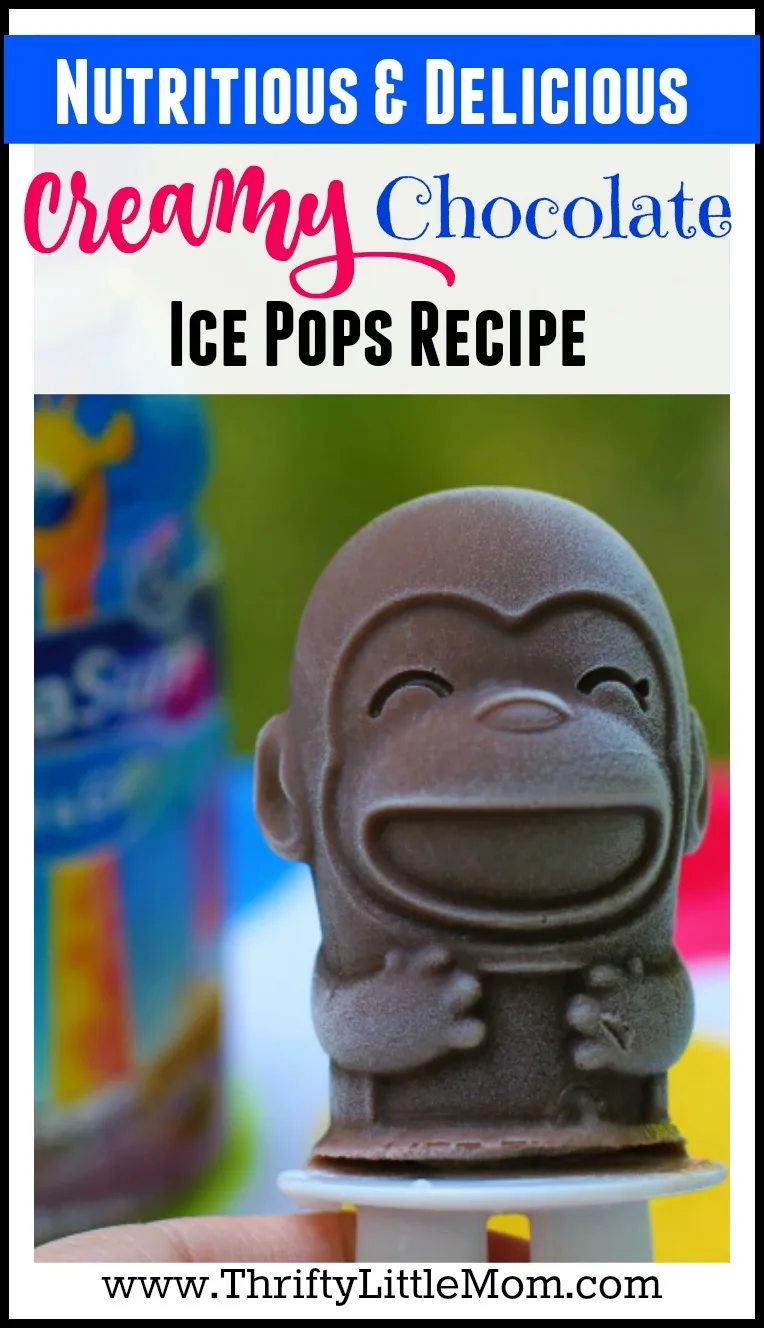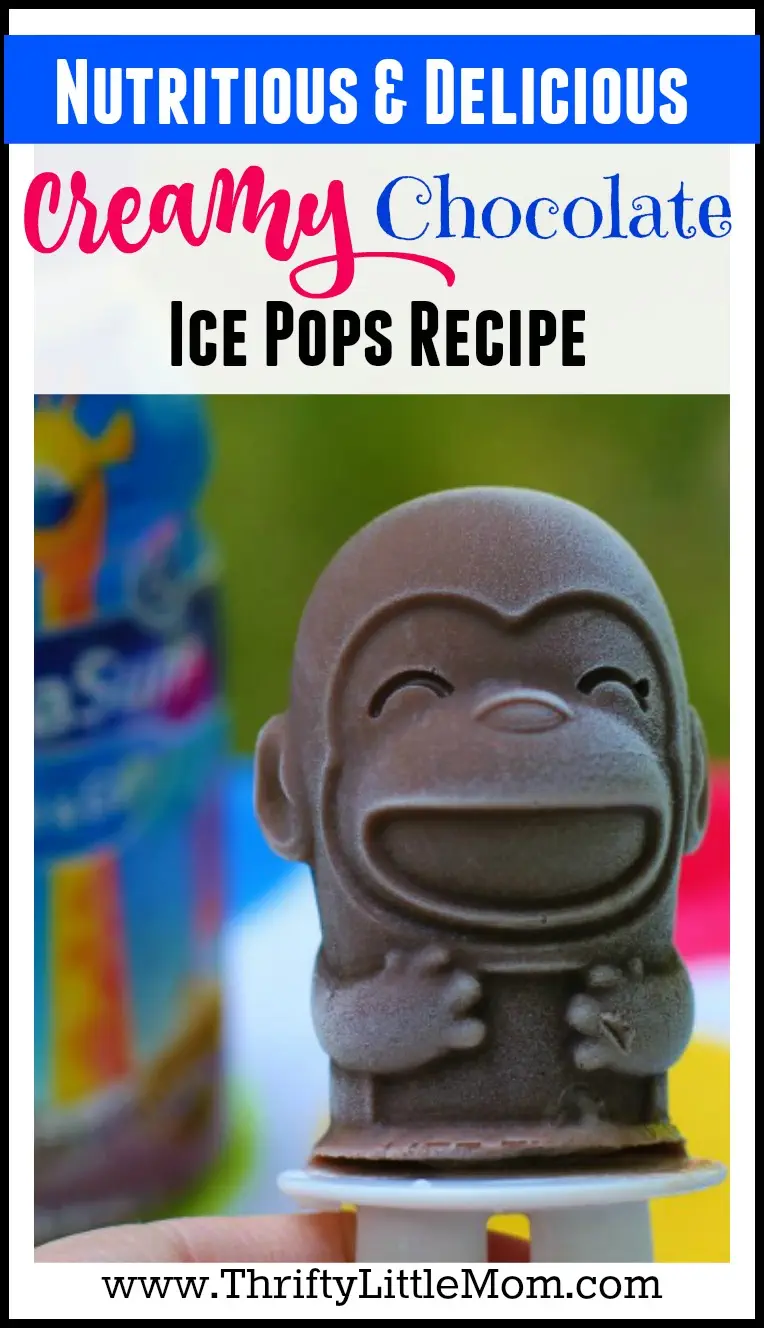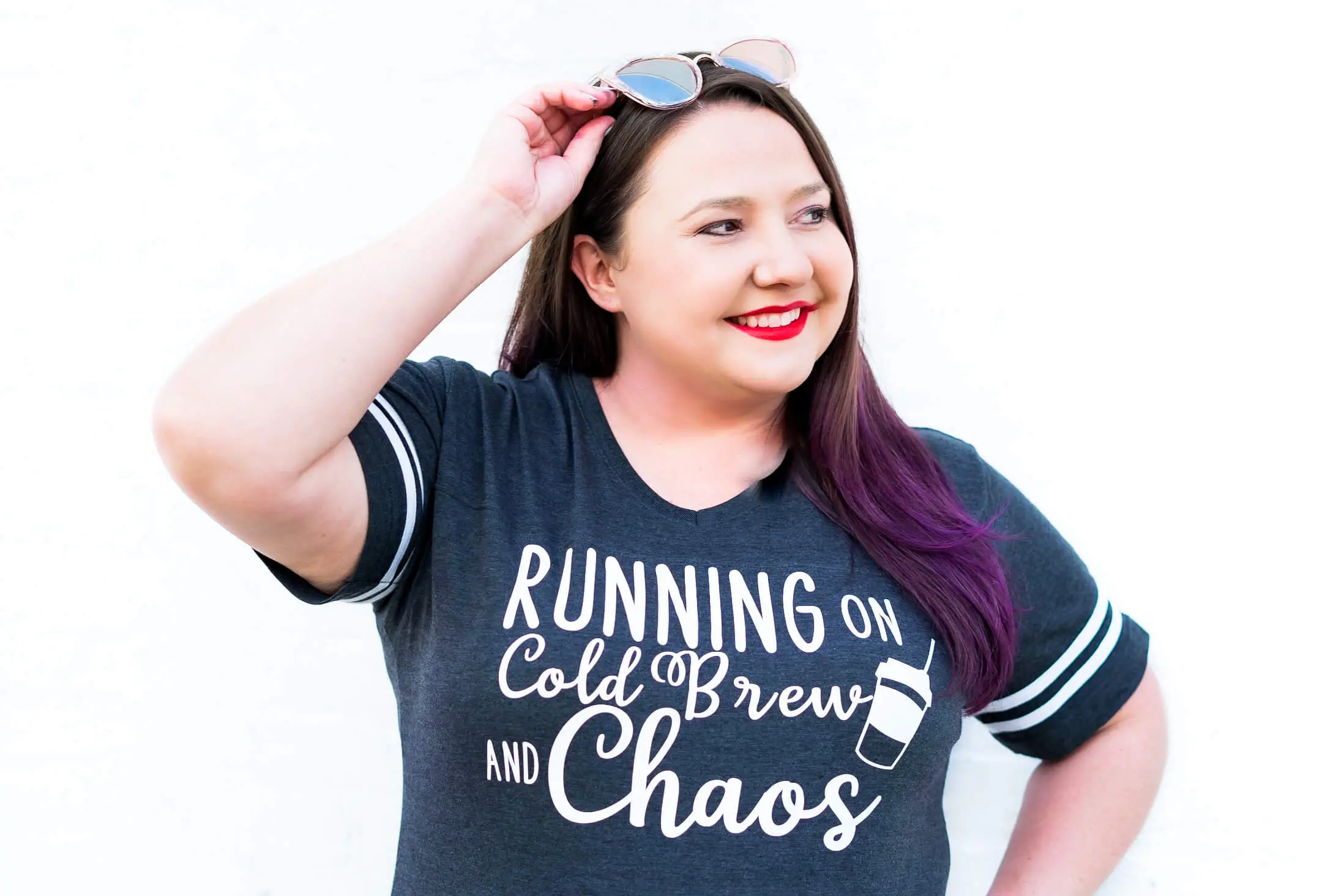 Kim Anderson is the organized chaos loving author behind the Thrifty Little Mom Blog.  She helps other people who thrive in organized chaos to stress less, remember more and feel in control of their time, money, and home. Kim is the author of: Live, Save, Spend, Repeat: The Life You Want with the Money You Have. She's been featured on Time.com, Money.com, Good Housekeeping, Women's Day, and more!