Tips for Successfully Traveling with a Preschooler
This post contains affiliate links. As an Amazon Associate, I earn from qualifying purchases. I also earn from qualifying purchases made with other brands and programs. See my
privacy policy.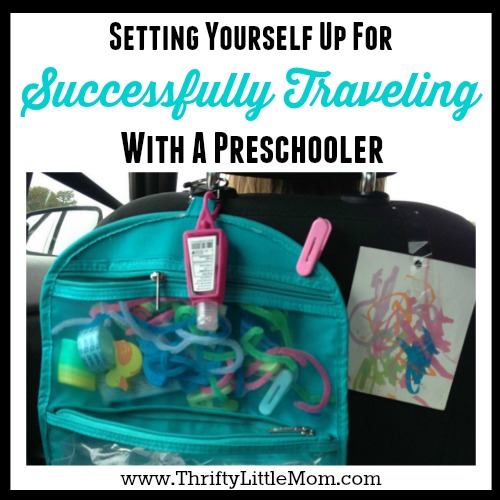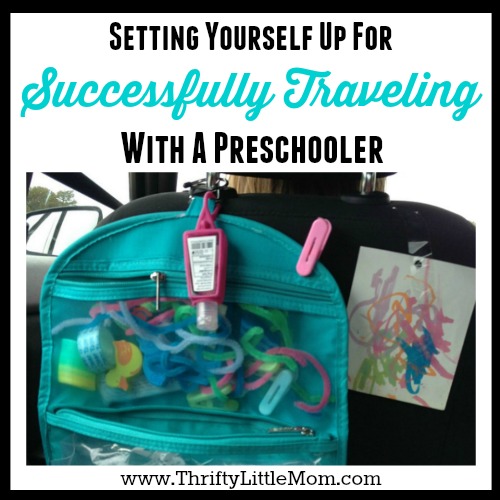 "On the Road Again…" that has been my life's tune all summer! Beginning with a two week car trip from North Georgia to middle Texas for my nephew's high school graduation, I filled the car with multi-generational passengers for a combined 40 hours of driving folly! Adding in several weekend and day trips to UGA to visit my college grown-ager (you know, like the middle ground between teenager and grown-up) and to South Georgia to visit my in-laws. Culminating in a fun-filled (positive speak for-exhausting) 4 day trip to Disney World. I've learned a few tips along the way that I'd love to share with you to save you a little cash, a little time and a lot of sanity!
#1 Potty Breaks-
Because my travels often include extended family members and my potty training toddler, I have to factor in several bathroom breaks. A good rule is a quick break every three hours with the mandate that everyone has to try to go!
While waiting for everyone to return to the car, sneak in some exercises like jumping jacks, sky/toe touches & running in place with your little ones to tire them out. For the toddler who has to go after only 20 minutes of driving, a potty chair in the back has been a must as we can just pull over onto the shoulder, do our 'business' and be back on track within 5 minutes!
To keep your car smelling nicely through this process, double grocery bags and insert the receptacle. Once the business has been done the tissue can go right into the bag along with any wipes, tied and placed into a gallon size Ziploc bag to dispose of at your next stop.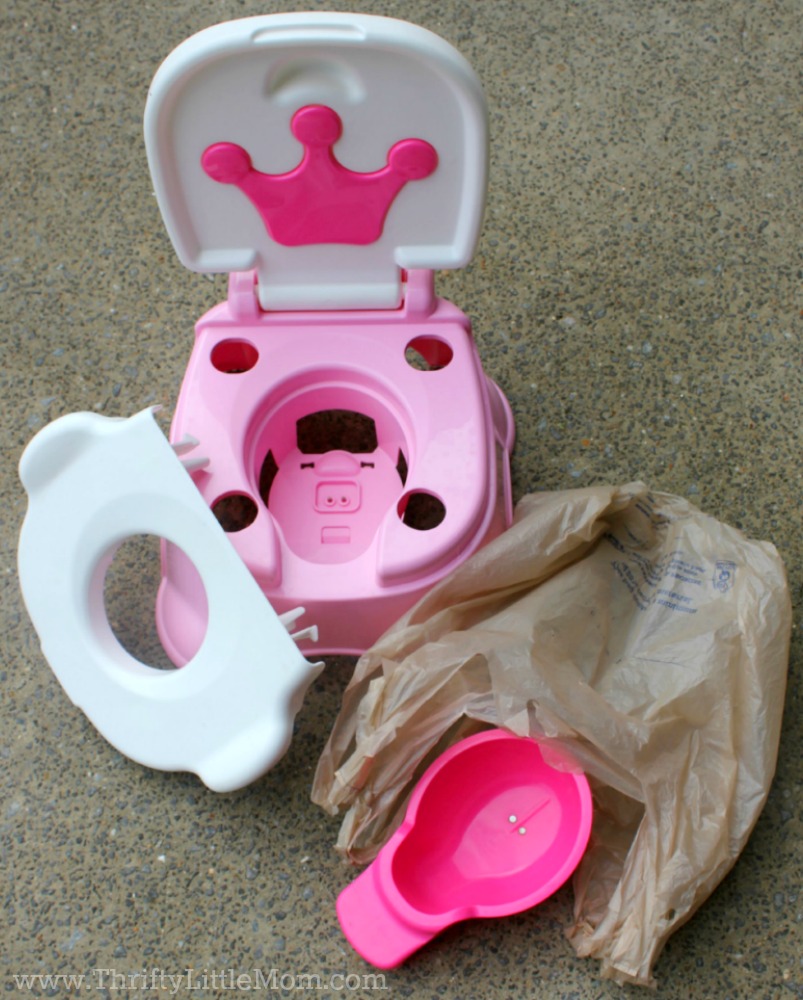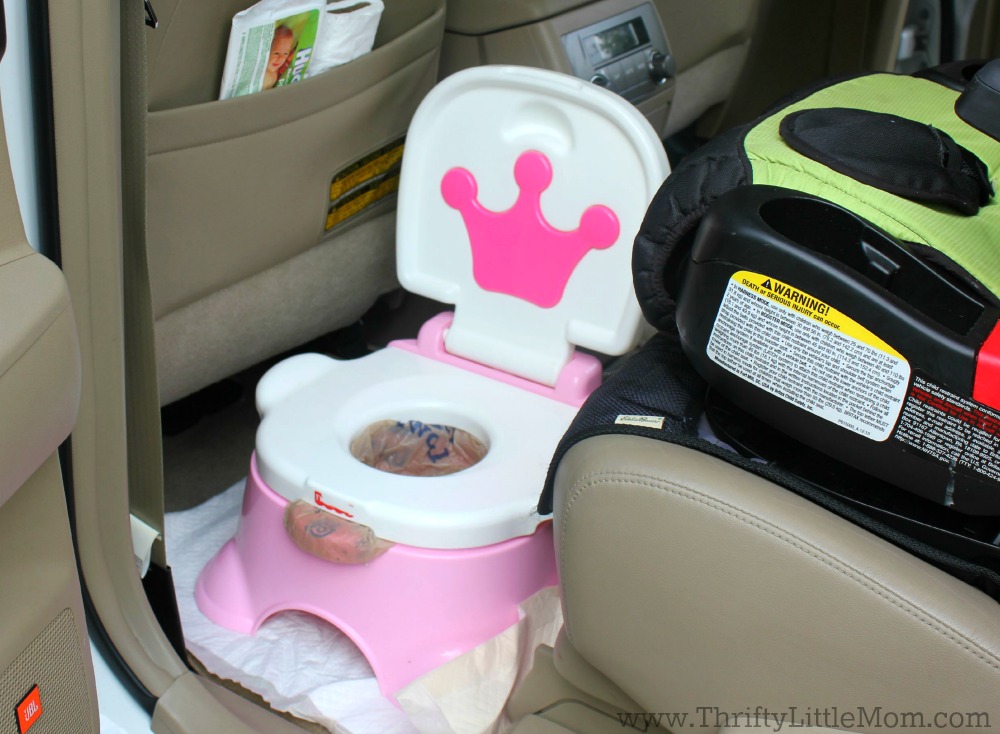 #2 Comfy Clothes-
Save time by making sure that every traveler has easy on/off clothing and shoes before you begin your drive. You don't want to mess with lace-up shoes, belted pants, buttons and the like when you have several passengers. Also, think about your little one sitting in a car seat for hours with a bow tied around her back or a ponytail on the back of her head-ouch!
#3 Entertainment-
As mentioned earlier, my carload often consists of fares aged 3-76! Keeping everyone happy can be a daunting task so I pack several sets of head/earphones so everyone can enjoy their own music/movie/audio book. Believe me my older girls don't even like to listen to my toddler's tunes for 5 minutes going to the grocery store, they would not survive hours of it! That being said we have a rule that digital entertainment has to be intermingled with reading, writing/drawing/coloring and game playing that way no one gets bored or headaches from focusing on a screen for too long.
For movie watching we invested in an inexpensive portable DVD player. When it's a toddler appropriate movie, I can move the screen in front of her, but if it's the teenagers turn to watch, we can just as easily move the screen out of the toddler's view.
Before your trip, head to the library to check out paper books, digital books (which can be uploaded to your reading apparatus: smartphone via Kindle app (free-even if you don't own a Kindle), Kindle, nook, etc.), DVDs and audio books.
You can also use Redbox. Make sure you sign up for their discount texts. The best thing is you can return/exchange the movies at any Redbox in any state.
At home print several sheets of coloring pages with your child's favorite characters simply by typing a description into your search engine: for example, 'paw patrol coloring pages'. If you fill a trifold cosmetic bag with manipulatives, that will keep your little ones entertained as well. Use color wonder pages and markers, chenille sticks/pipe cleaners and tape (more on this idea in the post about flying with little ones next month)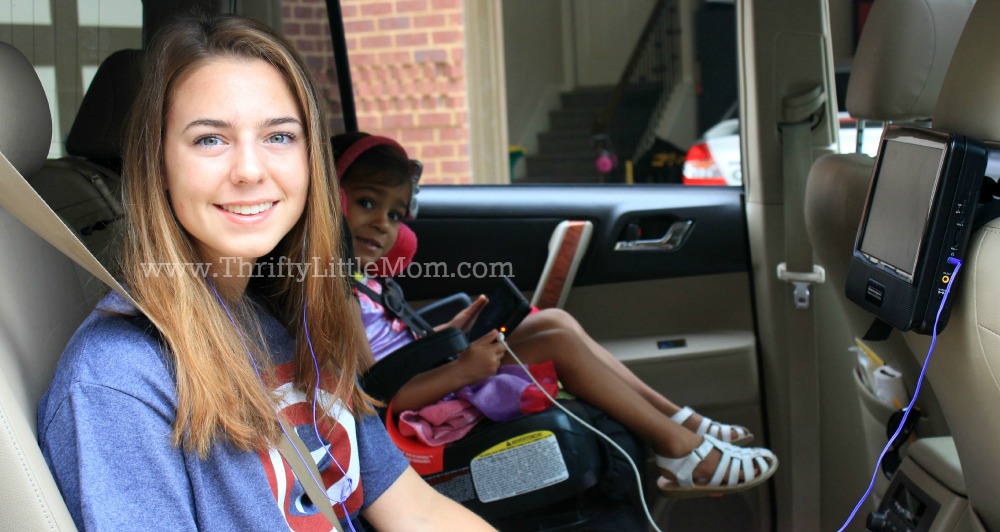 #4 Pack Snacks/Ice Chest-
Packing nourishment for your trip saves time & money: it saves money because you won't be paying 'convenience' food prices and saves time because you don't have to wait for everyone in your party to decide what they want to eat and wait for the food. Some suggestions to pack include a protein source that is not messy and is easy to eat in the car like meat and cheese kabobs (also seen in the Lunchbox post). If you put the kabobs in a plastic container they will stay fresh.
Some other suggestions include small apples, individual snack size bags of trail mix to satisfy a sweet tooth and to fill you up, car trip junk food (for my family it's gummy bears bought in bulk and rationed out in snack size bags), small juice boxes and bottles of water (I pack the smallest possible to curb potty breaks) and flavor packets for water if desired. If you put ice packs at the bottom of your small ice chest and layer your cold products first you can put your non-perishable foods at the top so they won't get trampled and all of the food is in one spot.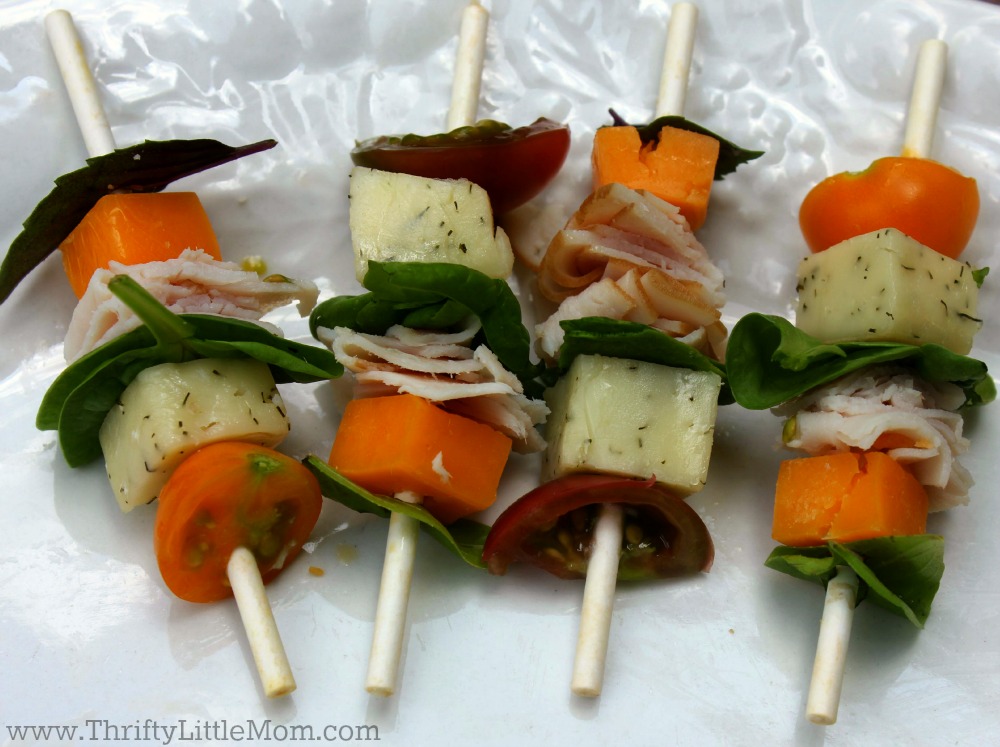 #5 Pack a 'just in case' bag-
Pack a bag for your passengers that's easy to access including extra t-shirts, outfits for little ones, wet ones/wipes, a first aid kit (band aids, Advil/Tylenol, Tums), bug spray & sunscreen.
Hope these tips help you look forward to the journey not just the destination for your next road trip! If you have any tips to share, please, do so in the comment section below, we'd love to hear from you!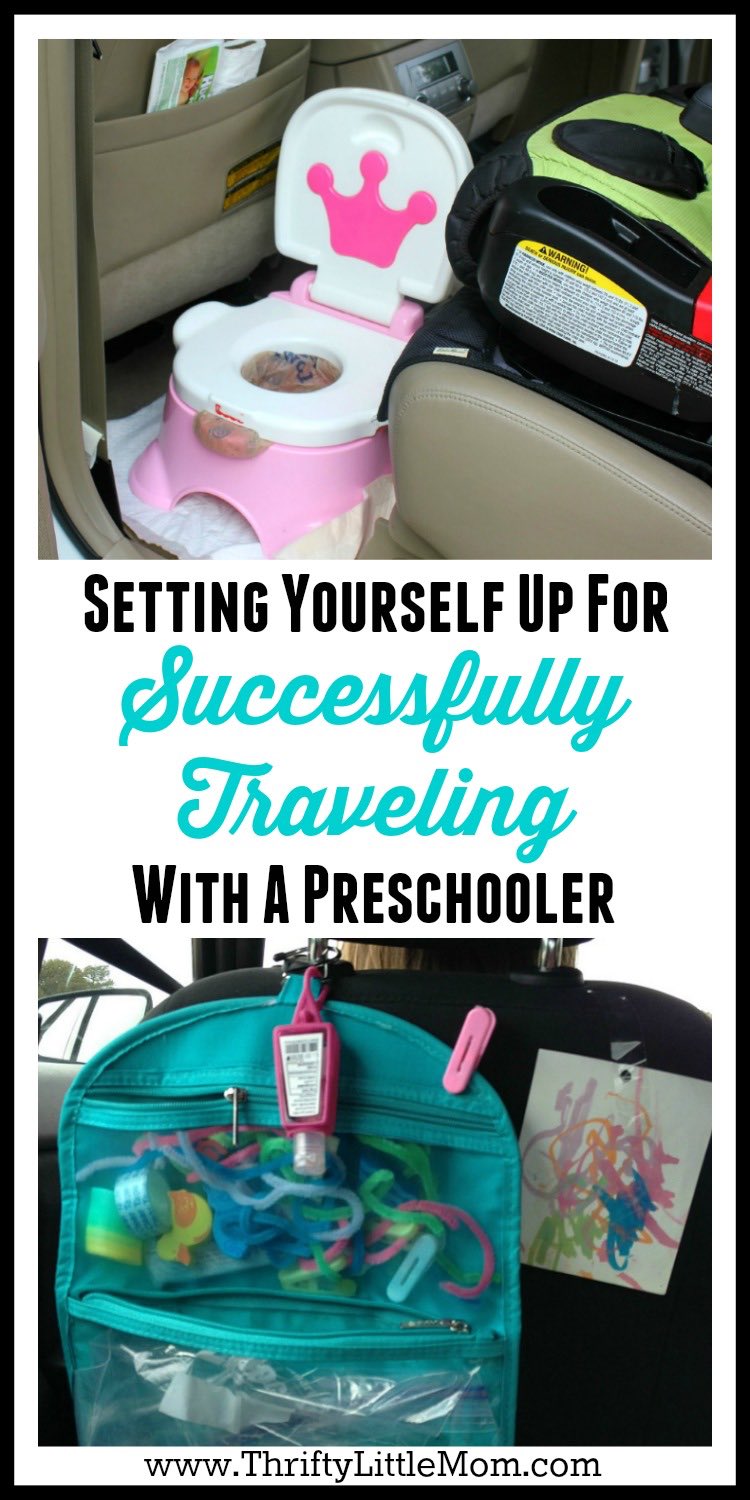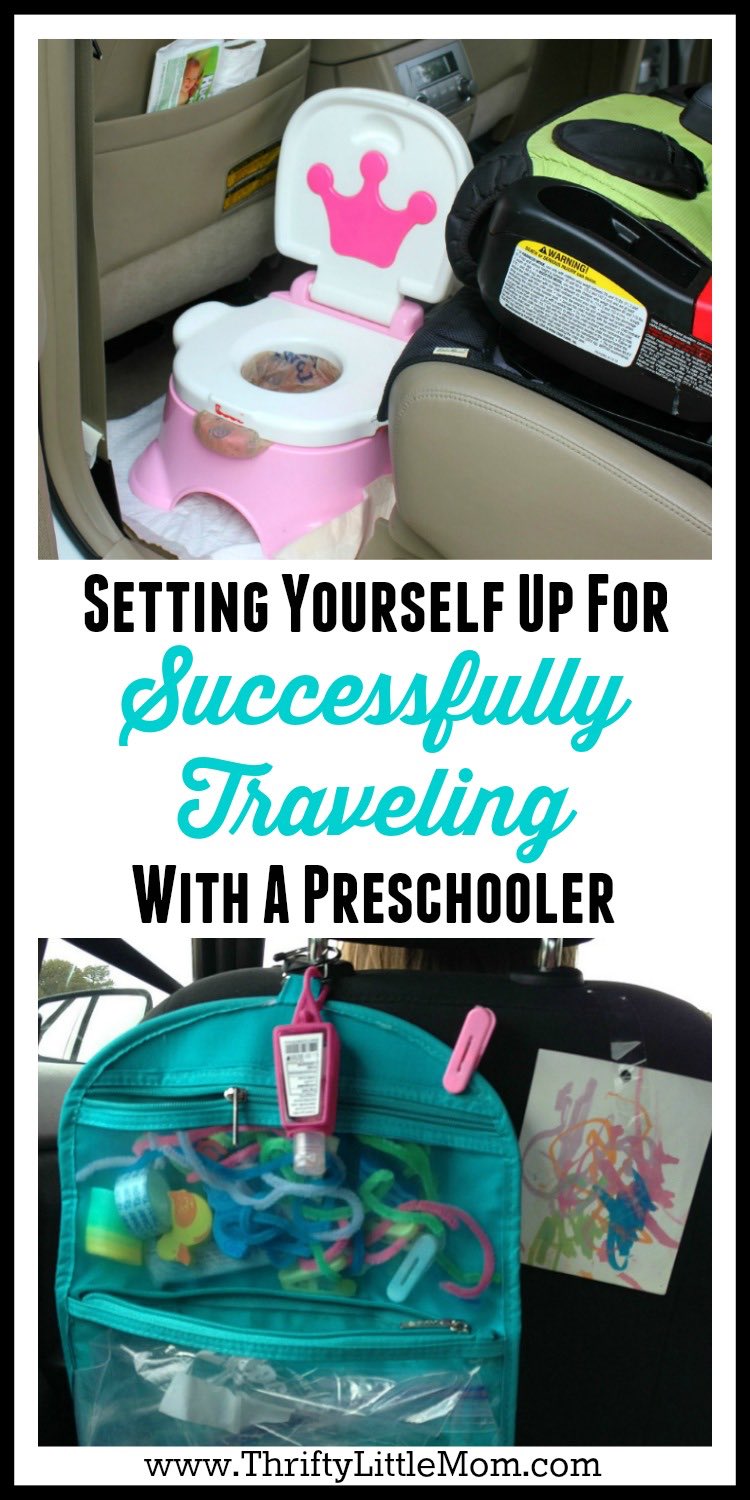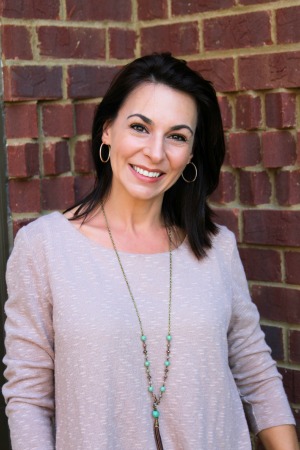 Rhonda is the owner of My Symphony Seasonings, LLC located in Georgia. She has a passion for good food, health & entertaining which was the perfect combination for creating My Symphony Seasonings, a company that encourages you to cook and eat whole foods, close to nature by providing original recipe blends of organic herbs & spices, free of fillers and artificial preservatives to add flavor, richness and health benefits to your dishes!