Family Game Night with Tweens & Teens: Get Strategic
This post contains affiliate links. As an Amazon Associate, I earn from qualifying purchases. I also earn from qualifying purchases made with other brands and programs. See my
privacy policy.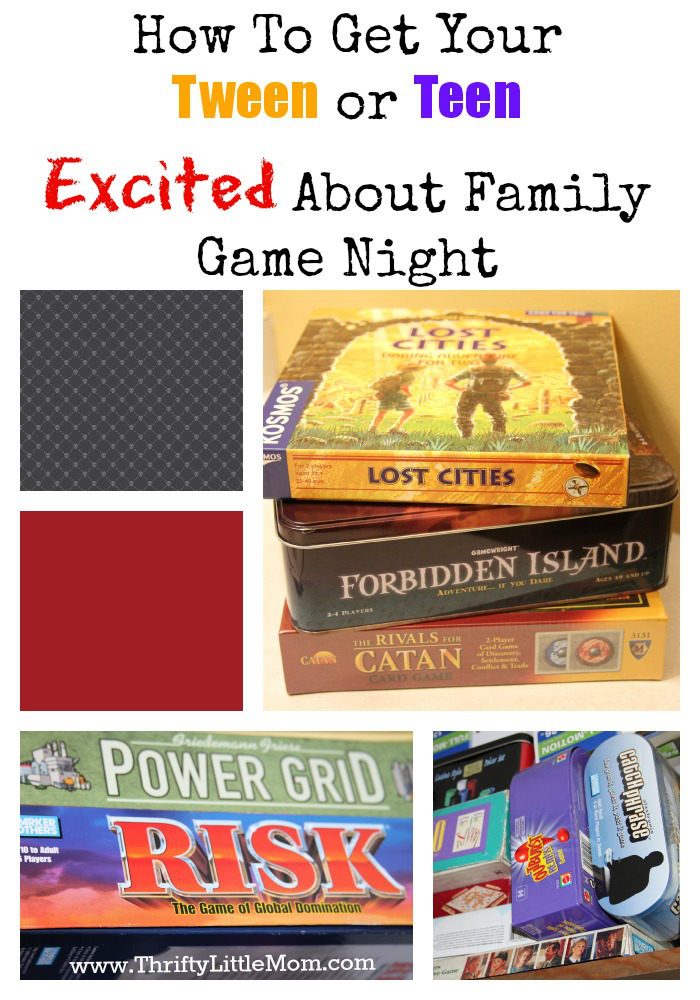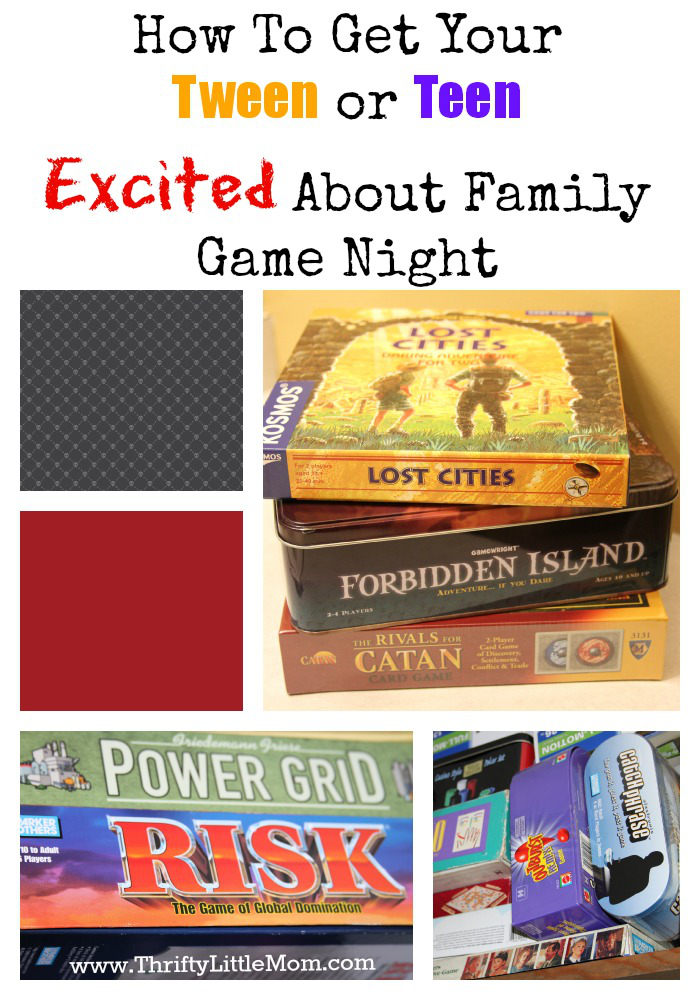 I don't know many people who don't love a good old family game night.  There are many amazing games out there that are probably overlooked by the average family simply because they like to stick with the classics.  You know, games like "Monopoly", "Scategories" and "Pictionary".  But the kinds of games I'm talking about get a little smarter.  These games require you and your tweens or teens to use a lot of problem solving skills, a little math, some strategy and focus.
Do you have a kid who is constantly sucked into online video games?  You might be able to tempt these kids out from behind the computer for a board game of the same strategic level and in some cases similar themes as the games they play online. If you need a way to relate to or spend quality time with your teens, these games can be gateways.  In fact, they are "learning" disguised as fun.  At the same time you can bring your family together for quality time (Just don't tell your teen that).  If you have never tried a strategic board night game, I highly recommend giving it a go.  If your husband is an computer geek, engineer or math wiz, this will really make game night fun for him. If you have a kid who's really into these kinds of games, have them teach you how to play!  There are also tons of Youtube videos that can give you a run down of how to play if you hate reading game instructions.
These games are now widely available at retailers like Target as well as online at Amazon.com.  The following list are games that I highly recommend for family game night.  The purpose of this post is to simply introduce you to a few new games you may have never tried.  For more detailed explanations of the games, you can click on the images to go to Amazon.com to read all about them.  Wikipedia also offers nice overviews of each game.  If you decide you want to try them out buy (or borrow) a game, order pizza, pour some soda and gather around a table.  It's game night in whole new way!
Players- 2-5
Ages: 8 +
Overview:  The goal of this game is to have the most points.  Points are earned by building train tracks.  Train tracks are built by collecting multiple same-color train cards.  The game adds some extra strategy when players pick up cards that give them bonus points for building tracks from point A to point B on the game board map of the United States (geography!).
Players-5-6
Ages-10-14
Overview: This is my personal favorite.  The objective of the game is to be the first person to a pre-set number of points.  Points are earned by building roads, settlements and cities.  These are built by collecting resources (brick, sheep, ore and trees) and using them like money in the game.  This game teaches probability as the resources you earn are gathered based on rolls of the dice.  It also teaches strategy as there are several ways that players can attempt to earn their points.
Players-2-4
Ages- 13+
Overview-  This game is recommended for ages 13+ but since it is a game where players work together, I would say you could allow your older elementary kids to help out. This game involves a lot of team work.  Players work together to research and cure disease before they spread throughout the globe.  When you find cures or eradicate all the disease before they get out of control you win!  Hey!  Your kids can learn about epidemiology with this game!  Awesome.  This game also encourages hand washing and proper hygiene! 😉
4. Power Grid-
Players- 2-6
Ages-12 +
Overview- In this game each player owns a power plant!  The object of the game is to power as many citites as you possibly can from your plant.  It teaches about the types of fuels used today from garbage to wind energy.  It also teaches about geography, budgeting and bidding.
Players-2-4
Ages-10+
Overview- This game is all card based (Takes "Uno" to a whole new level).  The object of the game is to have the most victory points.  This is done by a system of buying, trading and discarding cards that allow you to do various actions in the game.  I am fairly new to this one but really really enjoyed playing.  The game has a medieval l feel to it.  This game requires a little bit of multi-tasking skill, focus and math.
Please feel free to share in the comments section any games you have found your tweens/teens enjoy playing as a family.  I'm always looking for new ones to explore!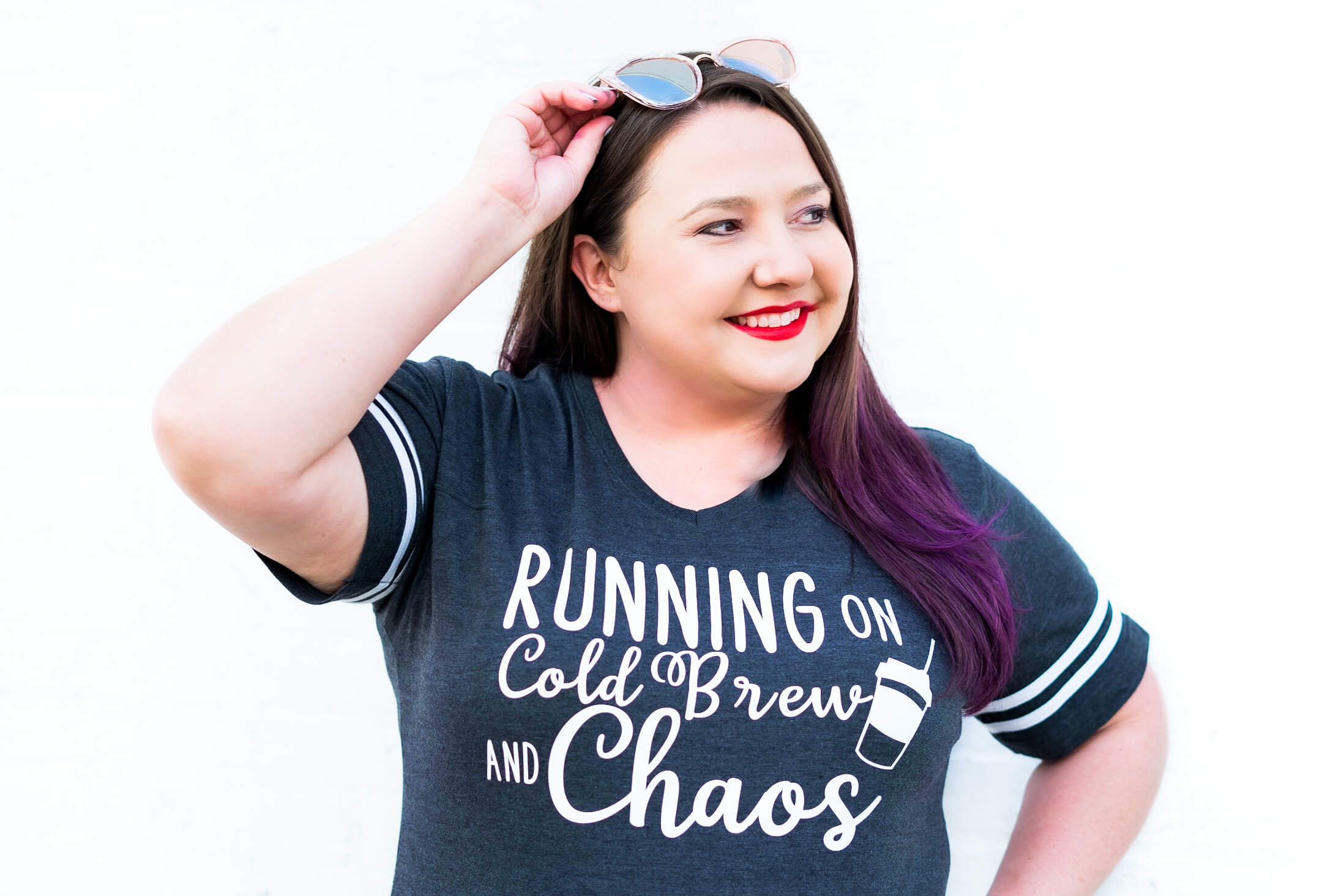 Kim Anderson is the organized chaos loving author behind the Thrifty Little Mom Blog.  She helps other people who thrive in organized chaos to stress less, remember more and feel in control of their time, money, and home. Kim is the author of: Live, Save, Spend, Repeat: The Life You Want with the Money You Have. She's been featured on Time.com, Money.com, Good Housekeeping, Women's Day, and more!