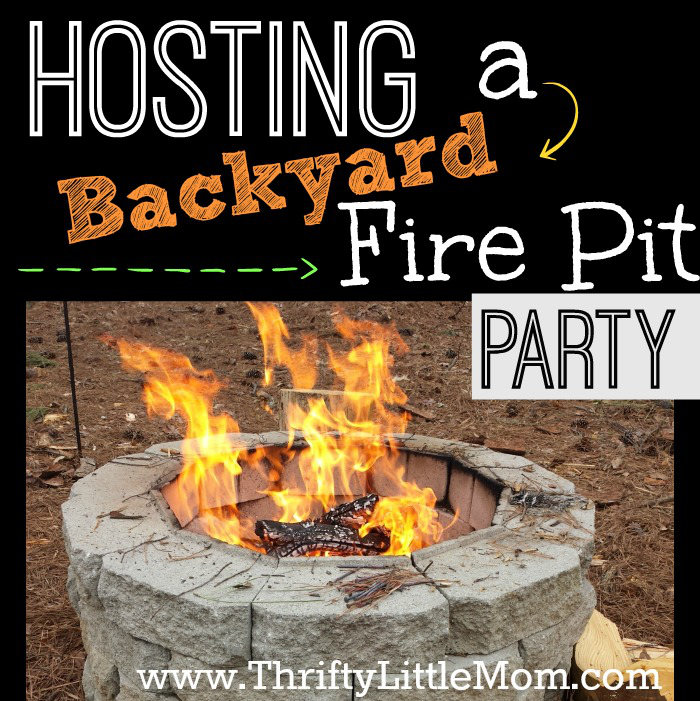 Spring to fall are some gorgeous times of the year.  It just makes you want to get outside and enjoy the weather while you can.   A fire pit in the backyard is a great place to come together.  I really love hosting fire pit gatherings at my house.  I have several items that I just love to do as a hostess when people come over to enjoy the great outdoors and commune around our fire pit.  I hope these will inspire you toward creating a warm environment for friends and family while at the same time keeping some money in your pocket.
Hot Apple Cider
I love to hook up my slow cooker early in the afternoon and pour in a gallon of apple cider.  At my store this apple cider is around $5.99 per gallon.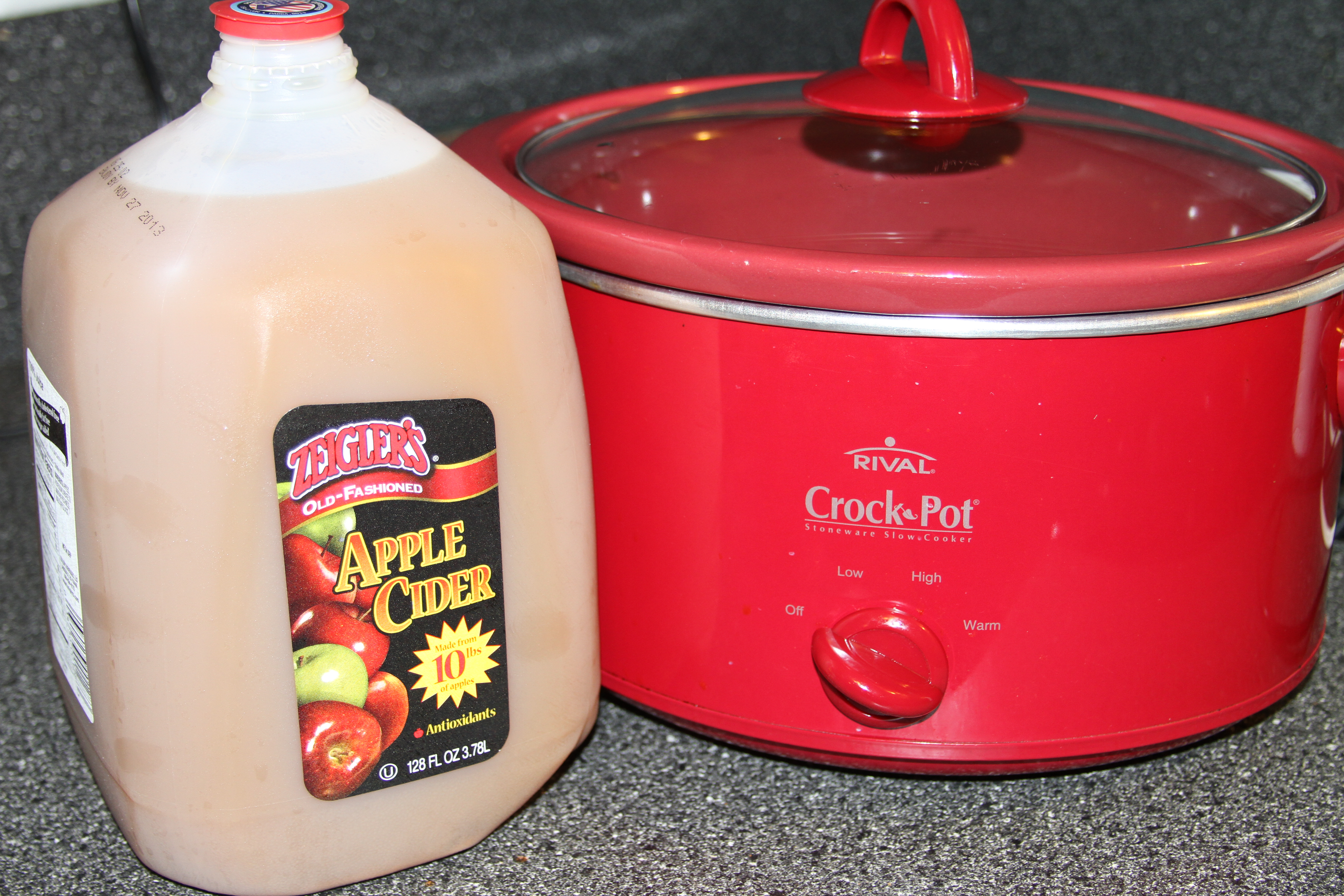 I also purchase these adorable disposable, lidded, insulated coffee cups from the paper products isle.  They are around $2.99 per pack.  These cups are fantastic because they keep drinks warm, reduce spilling and help keep the bugs out of your cider when your outside.  It also takes the chill off the cool autumn evenings!
Smore's Kits
I don't know about you, but I love making smores.  In the past I always struggled because it seems impossible to juggle all the ingredients of smores while sitting outside in the dark.  I came up with a way to package all the smores supplies so each person has their own.  At the same time, the materials are a little more manageable.  I like these kits because I feel like everyone has their own fresh ingredients!  They can keep it all together in their spot and clean up is easy too.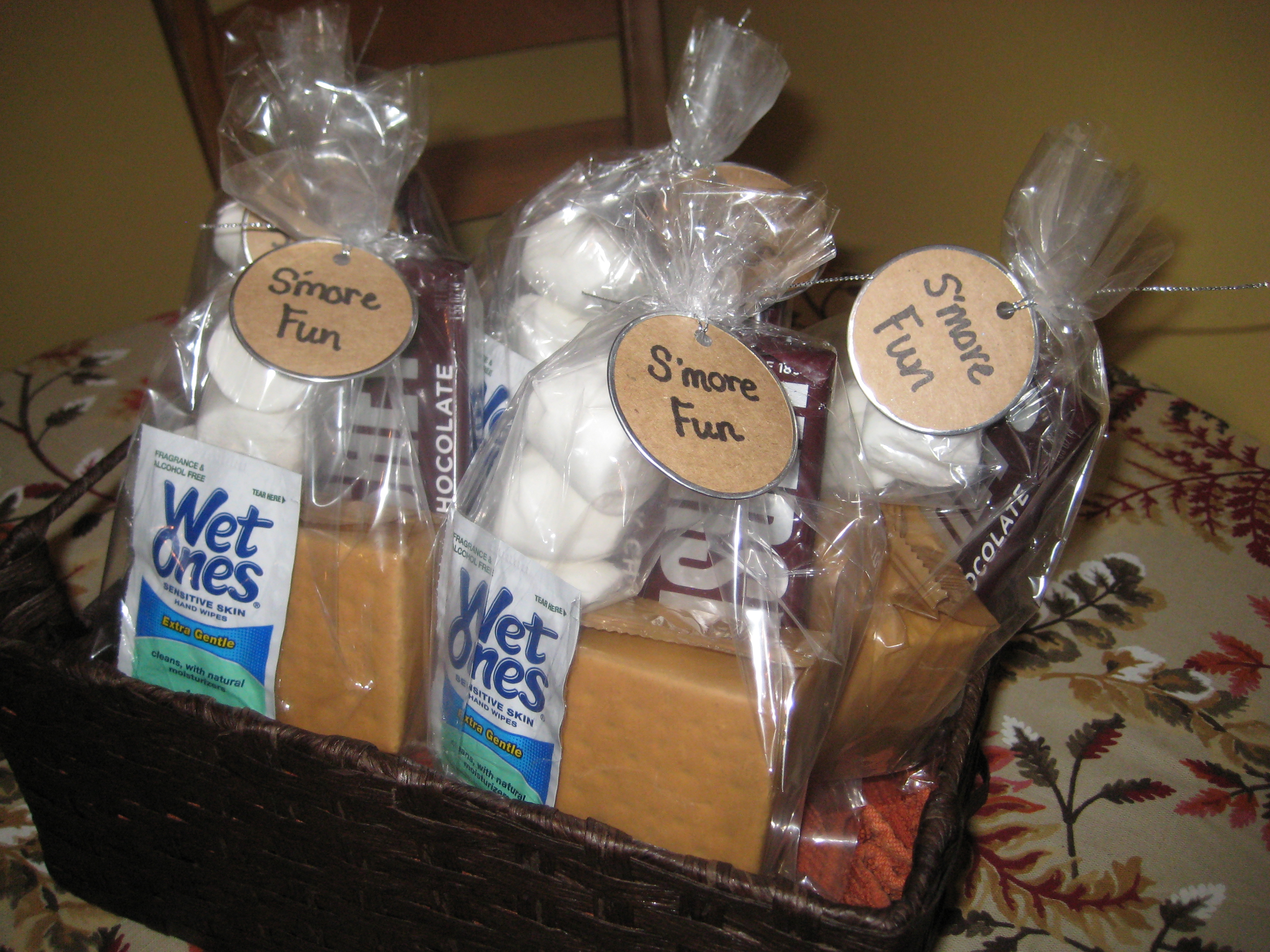 Here's what I used:
Clear goody bags- These came from the party section at Target for $2.00.  When the person is done eating they can also put all their trash in the baggie.
Fresh Stacks Graham Crackers– I love this new packaging.  Each box has 6 little individually wrapped stacks of graham crackers.  It's perfect for a smore kit. Even better, these keep the crackers fresher in storage because I rarely eat a whole stack of graham crackers in the normal boxes and they always get stale.
Marshmallows I baggie up these up from a large bag.  I haven't found "fresh packs" of these yet.
Snack Size Hershey Bars- these little things fit on the snack pack grahams perfectly!  This way guests can avoid chocolate fingers.  I always find that my guests rarely eat a whole candy bar so half the bars go to waste.  With snack size bars, they eat as much or as little as they want with no waste.
Wet Towelettes- I even include a little wet wipe in each person's kit.  You can get a small box of individually packaged wet wipes on the paper goods isle at your local grocer.
Environment:
I really wanted a fire pit area that would be comfortable.  I took everything I hated about my previous bonfire experiences and created my own perfect zone.
High back, arm rest chairs- I've sat on logs, I've sat on the ground, I've sat in tailgate chairs and to be honest, nothing beats these seats.  $20 each at Target in the springtime.
Tiki torches- I don't care for the look of the bamboo torches so I got these tiki lamps that look really nice and are super sturdy.  These keep bugs at bay while lighting the area around the fire pit.
Side tables- These were a big deal.  I got one inexpensive plastic brown side-table to go in-between each set of chairs.  You have to have a place for your cider and smores supplies!  Otherwise you're gonna get dirt on all your food!  I picked these up at Lowes.
Fire Roasting Sticks- I found my sticks at Target in the "Dollar Spot" section for $1 each.  You can get them in the camping section for under $10 at your local mega mart.
If you have any fall fire pit traditions around your place, please share them in the comments section!  If you want to learn how to build your own fire pit, check out my DIY Inexpensive Fire Pit post or watch my husband's how to video below!
Have fun!
Kim Anderson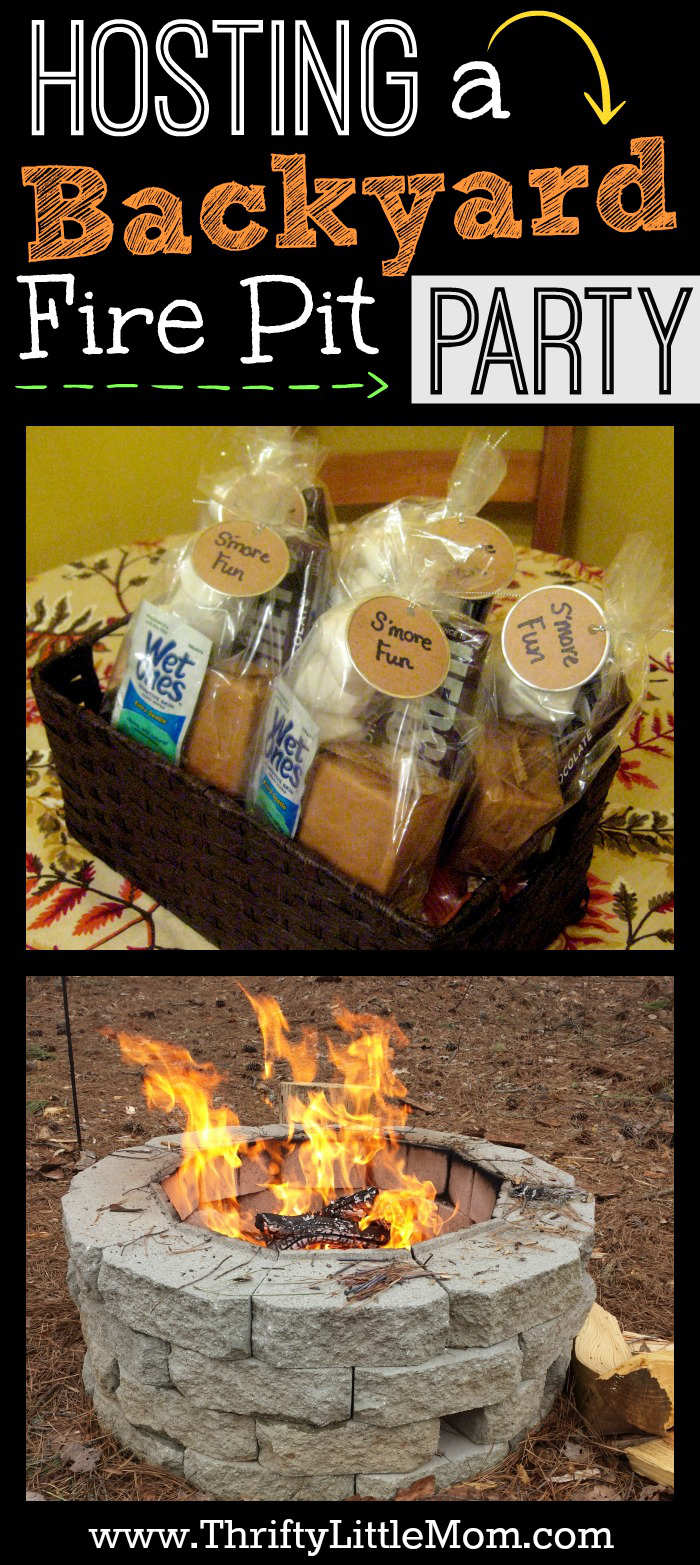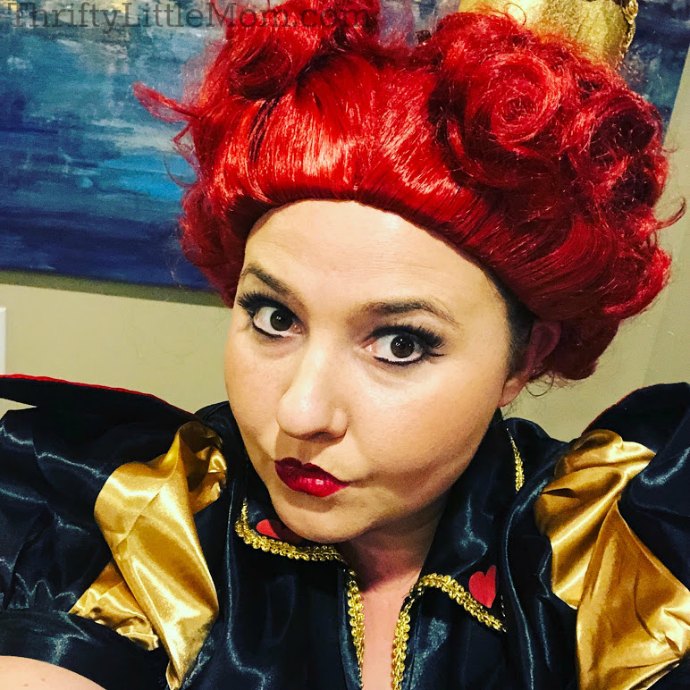 Kim's is the party planning, cupcake loving, celebration catalyst behind the Thrifty Little Mom Blog. Kim was a pro event planner for over 7 years before she became a full-time blogger. Kim is the author of: Live, Save, Spend, Repeat: The Life You Want with the Money You Have. She's been featured on Time.com, Money.com, Good Housekeeping, Women's Day and more! Kim aims to inspire you to create parties, celebrations and gatherings that everyone loves!