The Ultimate Barbecue Food List & Grilling Guide
This post contains affiliate links. As an Amazon Associate, I earn from qualifying purchases. I also earn from qualifying purchases made with other brands and programs. See my
privacy policy.
Fire it up! The days are longer and the time has come to pull the tarp off the grill and get to cooking. We love our grill and any chance we get to utilize its flames, we take. I don't think there is nothing tastier than the flavor that is produced by its flame-broiled heat. Think you can't grill it? Think again. Oh, do I have the ultimate barbecue food list for your grilling pleasure.
Prep the Grill!
I don't think it matters what style of grill you have, you can get rich flavor from all. If you have a gas grill, then you might think that the only way to get more flavor in your grill is to marinate or put a rub on your foods. This is not the case at all. You can actually use smaller cuts of wood that have been soaked in water as a flavor enhancer. This is one of my favorite barbecue personalities explaining this technique.
I love how much flavor can be had from a charcoal style grill. There are all different styles of briquettes and lump charcoal that you can get. I personally prefer mesquite but here in North Carolina you can usually get your hands on some delicious oak. Using a high quality lump charcoal will immediately advance the flavor of your grilled items even before seasoning them.
Barbecue Rubs Vs. Marinades
It took me some time to realize that there was an actual difference between a rub and a marinade. I've often bought delicious, pre-mixed seasonings for my steaks and never thought twice about what makes one better than the other, or if that is even a comparison.
What are Meat Rubs?
Fantastic for creating a crust as the spices stick to the outer layer of the grilling product.
Increasing flavor as the spices are more concentrated.
Usually have more sugars to caramelize when heated.
Great when you have a more tender cut of meat, fish or shellfish.
Plenty of styles to fit any palate
What are Meat Marinades?
High in acid to help tenderize tougher cuts of meat
Good for shoulders, rounds and shanks as these are the most worked part of the animal
Best when a high oil content is needed for vegetable grilling
Helps leaner meat to not dry out when cooking (great for chicken breast)
Here's an article on how long to marinate your meat and why!
Once I discovered the reasons behind the two, it made it easier to decide how to prepare the meats I buy. Therefore, not only did my grilling skills increase, so did my slow cooker and oven skills.
BBQ Rubs I love
Depending on what I am grilling, I have certain rubs I go to and a few I like to make myself.
Blackened Seasoning-
My number one go-to is usually a blackened seasoning. This seasoning with its zesty paprika and spicy cayenne goes great on EVERYTHING! Give me a black n' bleu steak, blackened shrimp with a squeeze of fresh lime, blackened chicken with a drizzle of balsamic glaze, blackened vegetable medley with fresh cotija cheese any day of the week and you will see a smile on my face.
This is my favorite blackened seasoning that you can get at almost any grocery store
Magic Seasoning, Blackened Redfish Magic 24 oz.
Of course I cannot mention my favorite things and not give a shout out to my North Carolina home. If you are interested in trying something new, definitely check out Berry Brother's Carolina Cajun Blend seasoning.
Espresso Rub
The love I have for coffee is very well known. The roasted notes of the beans are not lost on grilling either. I feel like it is the perfect combination of smoky and savory. You can make your own espresso rub by taking a medium roast bean and having it ground to espresso fineness.
I make sure it is either a medium or light roast bean being that once the bean is ground to this fineness it will be too bitter if it is a dark or french style roast. So even if you love only dark roast, in this particular setting, best to go lighter.
This is my personal favorite homemade recipe because it is very easy and the ingredients are minimal. If you like a bit more spice, which my family members do, you can add in some chili powder or mustard powder too.
Don't want to spend the time making it, but want to give it a try? Here is a great pre-made espresso rub that is to die for!
High Octane Coffee Spice Rub & Steak Seasoning by Wayward Gourmet – Dry Coffee Rub for Steak, Brisket, Roasts, Ribs, Chili, Meat, Pork, BBQ & Grilling – Made in USA – No Preservatives – 5.5 oz
How long do I grill it?
Depending on what I am grilling, I choose different rubs or marinades. This comes into play when I am deciding which order to grill my items.  I always scrape the grill in between rubs and marinades. I figure out my order based on cook times and what seasonings they have on them. Here are the basic times for grilling various foods.
Ultimately you want to check the internal temperature of the meat to decide if it's safe to eat, beyond just how long.  This is just a quick run down of about how long it takes.  You can find the complete list of safe cooking temperatures in this quick glance chart. 
Chicken takes the longest- up to 30 minutes depending on the thickness
Beef- 10 minutes to medium usually
Pork- 6-8 minutes
Fish- 5-7 minutes
Vegetables (minus corn on the cob)- 8-10 minutes
Corn on the cob- 15-20 minutes
Fruit- 10 minutes depending on fruit and desired outcome
Ultimate Barbecue Food List-All the foods
Friends, you can grill just about everything. I like to look at the food pyramid, every section of it, there is something I can grill. Let's take a look starting with the least likely and moving to the usual!
Barbecue food list- Breads
Any way you slice it (bread pun) you can grill delicious bread. Spread a little oil or butter onto any of these items and throw it on the grates.
Texas Toast
Garlic Bread
Baguettes
Pita Bread
Flour Tortillas
Barbecue food list- Dairy
Wait? What? Truth be told there aren't a lot of dairy products you can grill for obvious reasons. I know, yogurt doesn't exactly fit the bill. But have you ever heard of Haloumi? I love this mediterranean cheese and it is hearty enough to throw on a grill. I find this to be decadent and delicious!
Barbecue food list- Fruits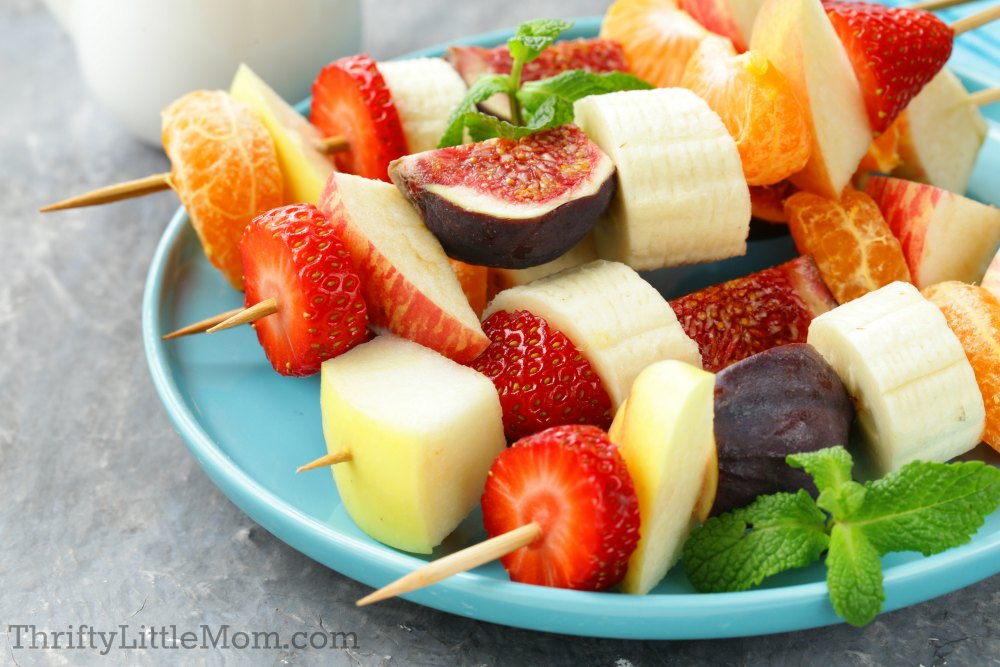 I love grilled fruits. You can grill almost any kind of fruit so don't be shy and try something new! You can coat these in oil if you are worried about sticking, but truth be told, you will probably have issues with sticking either way. When it comes to you citrusy fruits, I grill them with the rind still on and coat the open pulp side with sugar for a caramelizing effect. Melons are great without any oil, but also perfect for marinating before grilling. Pineapple? I just throw it on! These are great fruits to grill and what to coat them with.
Pineapple (plain)
Mango (plain)
Peaches (plain)
Plums (light oil)
Apricots (light oil)
Watermelon (light oil)
Cantaloupe (light oil)
Honeydew (light oil)
Papaya (light oil)
Lemons (plain for fish or seafood, also sugar)
Limes (sugar)
Oranges (sugar)
Grapefruit (sugar)
Avocados (lemon juice and light oil)
Olives- Manzanilla, Cerignola, or Castelvetrano (pitted or unpitted, light oil)
Kiwi (light oil)
Apples (butter and cinnamon, yum!)
Plantains (butter and cinnamon)
You cannot go wrong with grilled fruit. This is a great time of year to experiment with something new!
Barbecue food list- Vegetables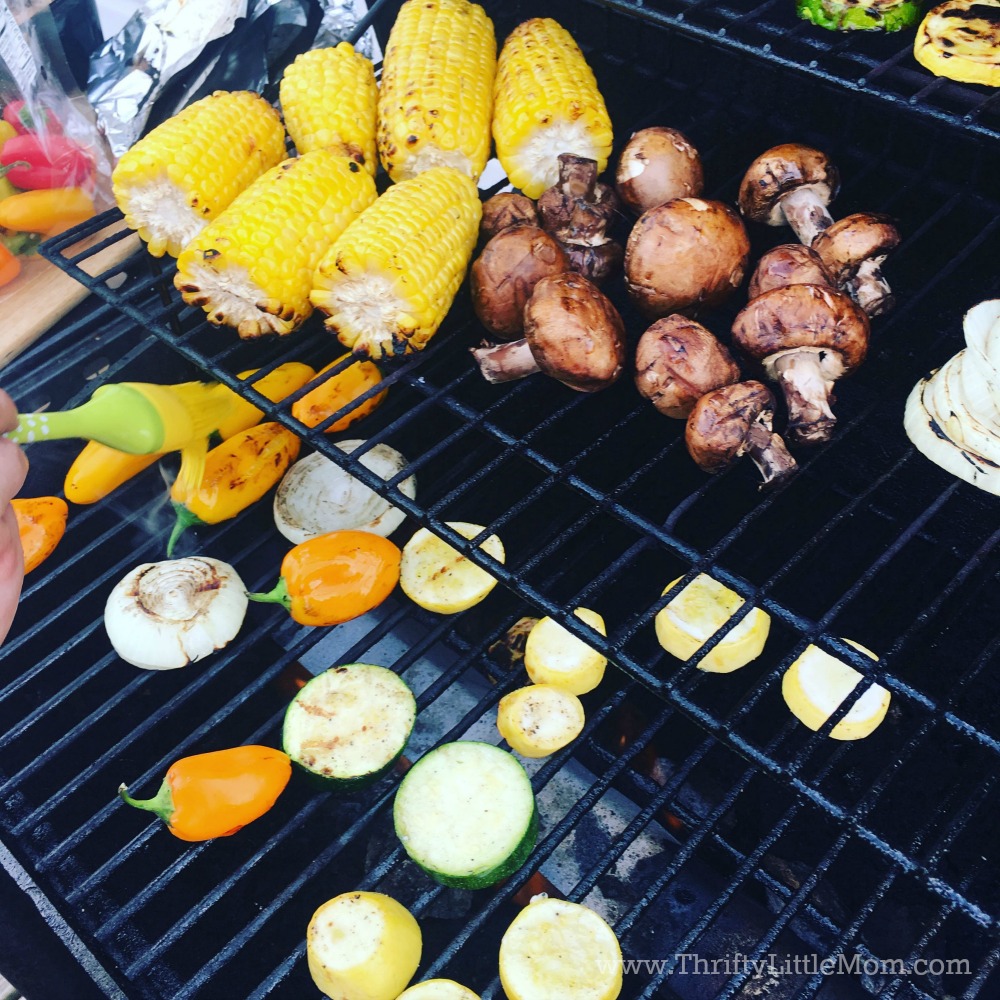 The list goes on and on. Therefore, the biggest thing is to WASH YOUR VEGETABLES. You weren't expecting that. Since these are usually eaten in their full form (skin and meat) please wash them. Here is the ultimate barbecue food list for vegetables broken down into what you are used to and some new favorites.
Typical grilling vegetables: Always delicious
Corn on the cob
Sliced peppers
Portabello mushrooms
Zucchini
Squash
Onions
Asparagus
Brussel Sprouts
Eggplant
Try something different: You just may like it
Artichokes
Green beans
Romaine stalks
Snap Peas
Cauliflower
Beets
Sweet potatoes
Grape or cherry tomatoes
Butternut squash
Small whole sweet peppers
Poblano peppers
Google : "how to grill ____ " as these all require different techniques to cook on the grill.
Barbecue food list- Beef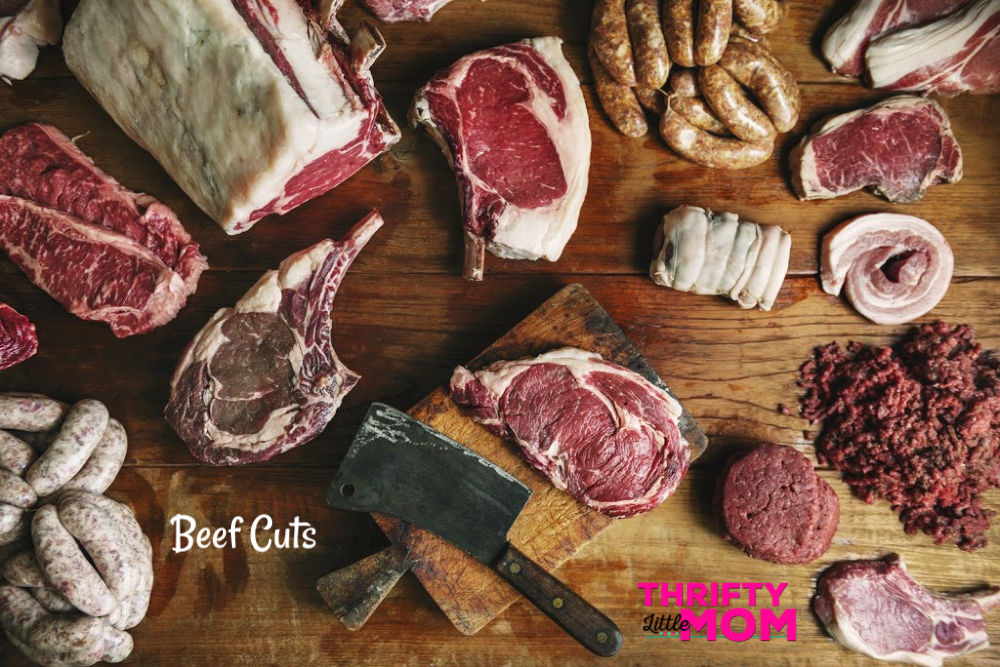 I love a tender, flame grilled steak. Give me medium to medium rare and I rejoice! There are so many styles of beef that it can be mind numbing to decide at the store. Remember that the more marbling (fat content) will add to more natural flavoring. When I choose a leaner cut of meat, I know I will need to use a rub to enhance the flavor. I will help you decide on what is best for your backyard barbecue needs.
Steaks
Flavor and tenderness- best cuts overall
Ribeye- this will have the most marbling
Tenderloin-  aka "filet mignon" more expensive, meat is the most tender
Porterhouse and T-bone- also cut from the tenderloin areas, the difference in the two is bone-in or bone out and location on tenderloin
Strip- from the short loin area that does very little work so it is very tender
Best steaks for marinades-
Sirloin Tip
Tri-tip
Eye of round
Bottom round
Top Round
Skirt Steak
These are all great with a little seasoning because they are lean. However with more muscle composition I would also use a tenderizer or do it naturally with a marinade or mallet.
Ribs
Ribs are wonderful on the grill. There are a few techniques to doing the perfect rib on the grill.
Marinate the ribs for at least four hours
Throw on direct heat to caramelize and char the exterior
Cook it low and slow wrapped in foil on indirect heat.
Check out this website for exact directions and a great recipe for the marinade.
Brisket
Brisket is delicious and doesn't have to be difficult. The main thing is planning and making sure you have the time it takes to do it.
Trim fat- you want the fatty side to have no more than 1/4 inch of fat
Marinate- 12 hours minimum but longer is always better with this thicker cut
Sear meat on both sides on medium heat. This will take about 20 minutes per side
Cook low and slow- 250 degrees and an hour per pound on each side (i.e. 3lb of meat 3hrs each side)
Check to make sure meat has reached a safe internal consumption temperature.
Kabobs
Little skewers of meat and vegetables are a delightful, like a barbecue popsicle. With beef or chicken kabobs there are a few things to remember.
Barbecue food list- Chicken
I will say chicken is one of the most delicious grill items. The most important thing with chicken is to have an internal temperature thermometer. Chicken needs to be cooked to 165 degrees and this is a way to guarantee you get it there.
Meat Thermometer, Mayetori Digital Instant Read Cooking Thermometer Fork, BBQ Large Thermometer for Grilling Steak Beef Turkey Chicken Fish Outdoor

The ultimate barbecue food list for chicken includes:
Chicken breast
Chicken thighs
Chicken drum sticks
Chicken wings
I prefer mine all skin on. Barbecuing chicken is different than grilling chicken. Grilled chicken is fairly quick 4-5 minutes per side. However, barbecuing is a slow process. I like the result of barbecue chicken better because of the crispy chicken parts from the caramelizing of the basted sauces. These can also be dry rubbed in lieu of bbq basting.
Barbecue Food List- Seafood
Don't be scared to mix it up. Seafood isn't hard or time consuming which makes it super fun to add to the menu!
Shellfish
Shrimp- cooks quickly, grill with or without shell, try with blackened seasoning
Scallops- place of grill after patting dry, easiest to handle when skewered
Lobster tails- flesh side down, 4-5 minutes
Oysters- think oysters are a lot of work? check out how to use your grill to make it easy!

Fish filets- 
You will want to choose a "meatier" cut of fish. These fish have proven time and time again to hold up the best to the open flame.
Swordfish- this would be a good fish for kabobs
Tuna- cook to medium for best flavor
Salmon- best on cedar planks with lemon slices and rosemary
Snapper- if you've ever wanted a fish you could cook in its full form, this one is it!
Mahi-Mahi- so nice they named it twice. Try this with a chile-lime sauce
Octopus- boil for 30-40 minutes to "soften" before throwing on grill
Squid- high heat cooked quickly to avoid being too chewy
Barbecue Food List- Desserts
If you aren't grilling desserts, did you ever even grill? Here are some great grilling ideas for desserts.
Fruit skewers coated in sugar
S'mores tortilla wraps
Cinnamon apples with vanilla ice cream (Ice cream applied after grilling, hehe)
Grilled banana and chocolate foil pouches
Grilled pineapple soaked in rum
The ideas and possibilities are endless. I hope my ultimate barbecue food list gives you never ending combinations for your backyard barbecue extravaganza.
Special thanks to Augusta Anderson (our contributing foodie expert author) for writing this awesome post!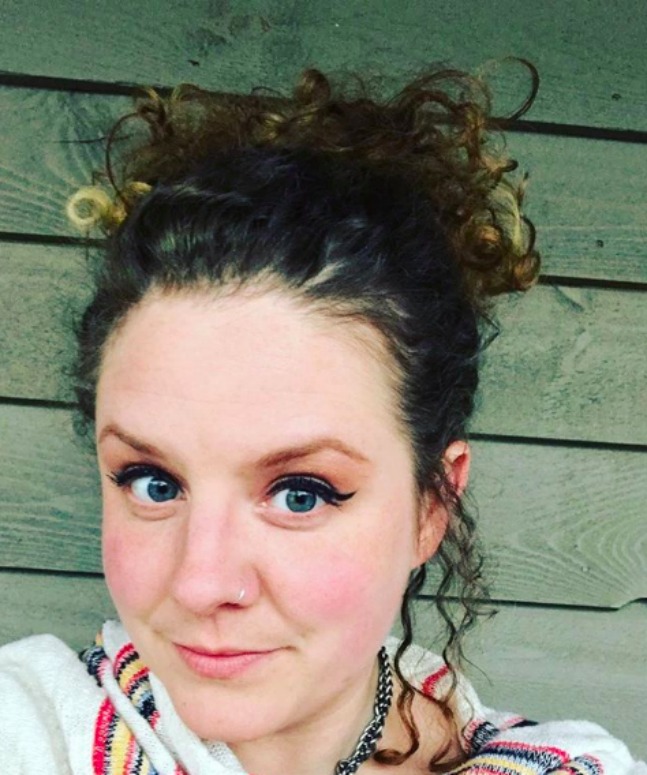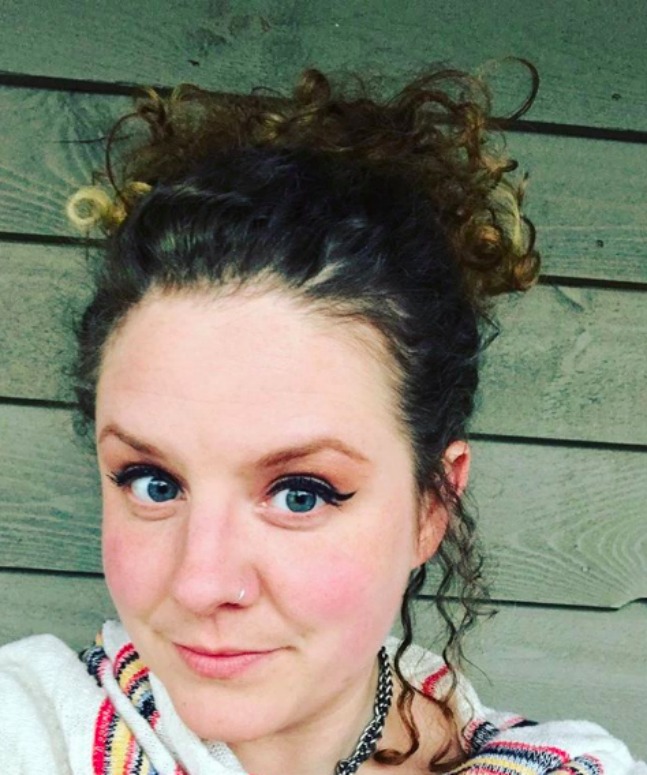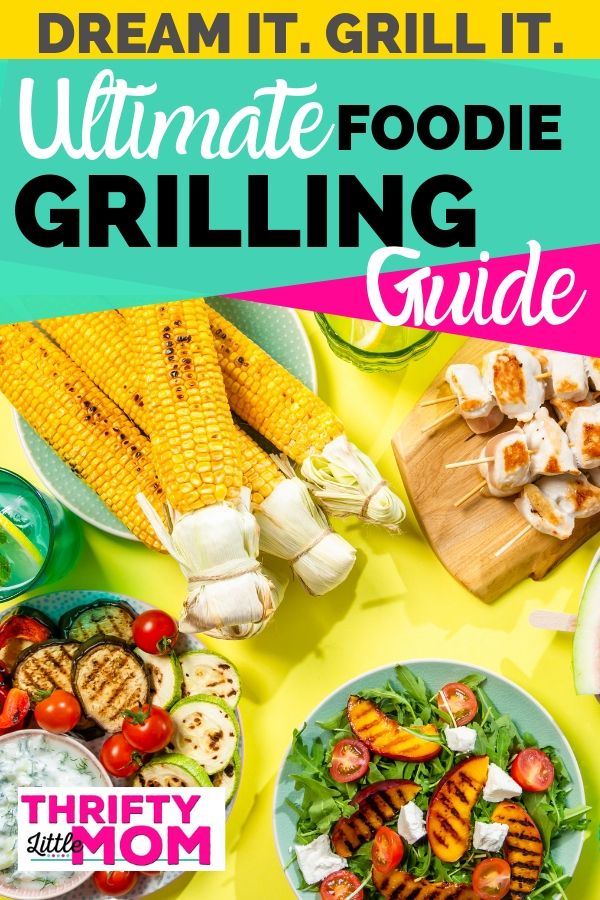 Summary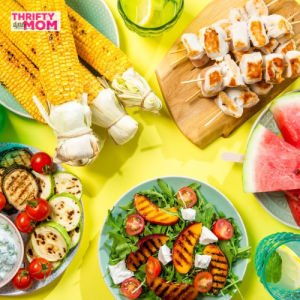 Article Name
The Ultimate Barbecue Food List and Grilling Guide
Description
This barbecue food list article breaks down almost every food that you can imagine grilling, how you can grill it and how you can prep it! Everything you need to plan the menu for that next grilling get together.
Author