30 Best Graduation Themes and Decorations
This post contains affiliate links. As an Amazon Associate, I earn from qualifying purchases. I also earn from qualifying purchases made with other brands and programs. See my
privacy policy.
I have experienced so many different graduations in my life. From my son's Kindergarten graduation to mine and my husband's college graduations and everything in between, it is the time of year to start gathering items to celebrate. This means one thing- finding the right graduation themes for your party!
Here are 31 Graduation Themes that I hope can get your creative, party planning juices flowing!
30 Graduation Themes:
Classic School Colors

The hands down, easiest option is to choose the school colors as your main theme.
This is made super easy by all the colors available at party decoration stores like Dollar Tree. They make plates, napkins, utensils etc. You need it? They have it!
If you don't have a Dollar Tree, there are lots of other places besides party stores that you can snag these decorations at a great price. I have a list of 9 Party Shop Places Most People Forget About.
Harry Potter

One of my best friends threw an awesome the Ultimate Harry Potter Party for her daughters high school graduation and wrote a whole post for me. Read the post >> Ultimate Harry Potter Party for all the ideas you need including a non-alcoholic butterbeer recipe!

Dr. Suess

Oh the Place You Will Go is a super fun theme for graduation!
Check all the fun party decorations for this on Amazon by clicking here.
Gold & Black

If you prefer something a little more thematic, these hanging books, graduation caps, and diplomas will really amp it up! I like the springy streamer aspect of these- fun and bouncy and who can't relate to the "I'm Done" nature of this decoration?!
I think little accents make all the difference. You may love some of these fun items as well! I like to look for cute additions to appetizers or cupcakes to bring the theme throughout. These are great for all finger foods!
A drink without a straw isn't a beverage at all.
For beverages, I enjoy finding clever straws. These add charm to the event and everybody always loves them! Check out these adorable striped ones that are fun all by themselves.
Plus! They're biodegradable, which means no ocean life was harmed in making your drink FABULOUS!

Great Gatsby Themes:

Take your party back to the roaring 20's with this fun and fancy party theme!

Toga Party Graduation Themes:

They're off to college! Why not kick it off in a classic way with pre-college toga costume party!

Disney Graduation Themes:

This might seem like a weird spot for a Disney themed party but I've had friends who teens were super Disney fans and had Disney Princess graduation parties.
Find out your grads favorite Disney movie of all time and plan the party around that theme.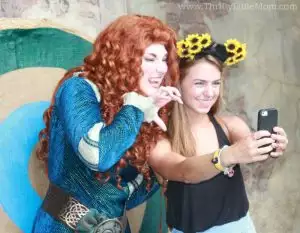 College Color Graduation Themes:

If your kid is more excited about their future school endeavors (or you are super proud of where they are headed next), consider throwing a party around the college colors, teams and themes!
Not sure what colors to use? Canine Journal has the best list of college colors broken down by state so you can find your team colors quickly!
Check out all the college team themed party decorations you can get on Amazon!
Luau

Luau's are always classic options and the decorations, invites and food are super easy to find anywhere!

Alice & Wonderland

Got a grad who always loved shopping at Hot Topic?
An Alice and Wonderland grad party might just be right up their unique yet dark alley!
Check out all these fun Alice and Wonderland party supplies from Amazon.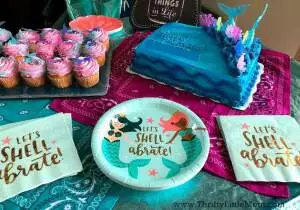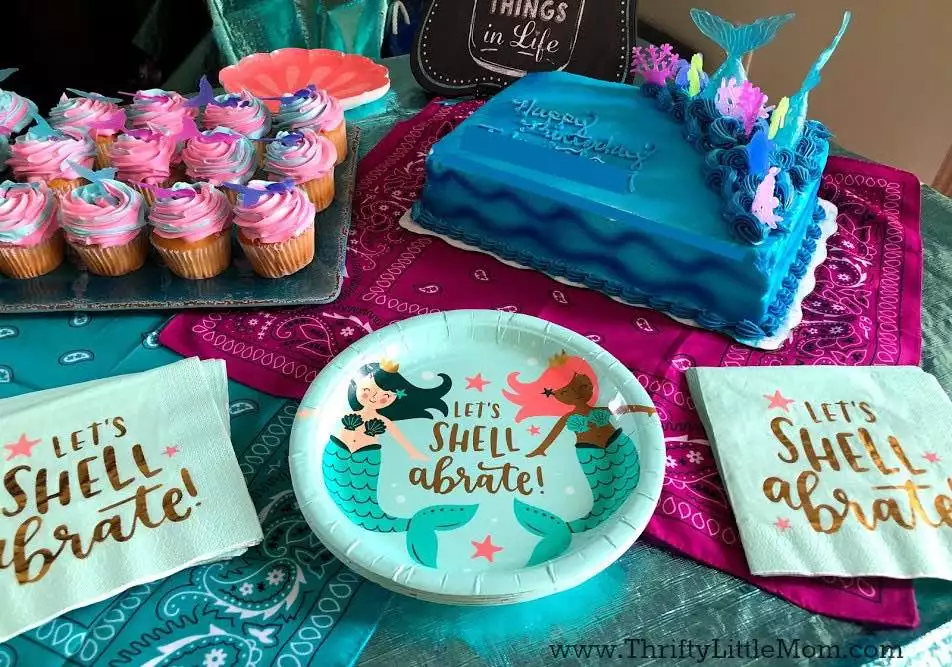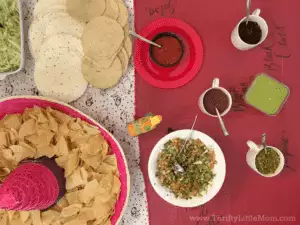 Paris Themed Graduation Party
Degree or Occupation Theme

Consider theming your party around the degree or job your graduate plans to pursue.
Doctor, lawyer, architect, engineer etc.

Barbecue Graduation Party

These are also thrifty party options because you just need some gingham and lots of burgers and hotdogs which can be a cost effective, crowd pleasing food choice!
Make your own hamburger and hot dog bars with lots of options!
Check out the bottom of the post for tips for keeping your cold food cold and hot food hot!
Pool Party

Whether you use your backyard pool, a friends pool, a neighborhood pool or the aquatic center, graduations come around at just about the right time for an awesome pool party!

Hollywood Theme Graduation Party

This might be perfect for your aspiring actor, influencer or Hollywood type kids!
I've got a whole post on how to throw this party: 10 Easy Hollywood Party Ideas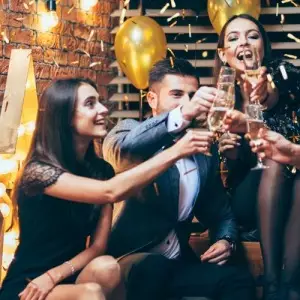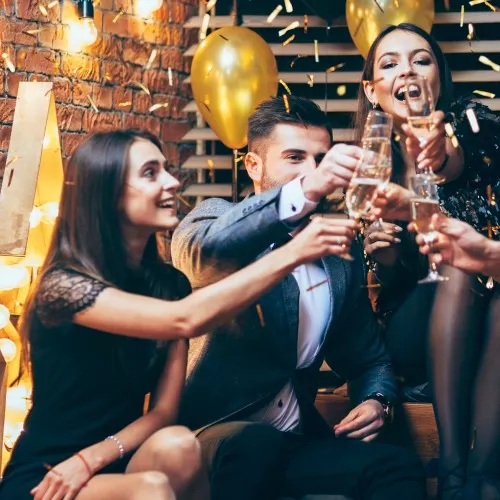 Fandom Themes Graduation Party

Not every 18 year old fits the mold.
Some teens are really, really into certain television shows, books, Marvel or DC Comics.
It could be fun to throw a graduation party around the thing your kid is a super fan of.
Examples:

Super Heros
Video Games
Sci-Fi Shows
Villains
Books
Movies
Genres
College Town Themes

Is your kid going to some super cool city after graduation?
Consider throwing a party around the new place your grad will go to college.
Examples: NY City, Boston, Atlanta, LA etc.

Music or Musician Themed Graduation Party

Got a kid who loves music or plans to be a musician?
Create a fun party celebrating their love of playing.

Sports Themes Graduation Party

Did your kid get a sports based scholarship or do they plan to play a college sport?
Consider making the graduation theme around them and their official college team gear or just the colors!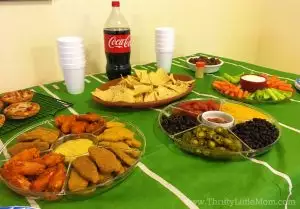 Disco Themed Grad Party

60's Themed Grad Party

80's Themed Grad Party

90's Themed Grad Party

Pirate Themed Grad Party

Pirate parties are fun, even for adults.

Metallic Themed Grad Party

Metallic is a fun, bold and classy option for those who want to steer away from the conventional graduation decor.
Military Graduation Themes

Got a grad who is going into the military?
Honor them with a party themed around their new service job, training or military training school.
Police Graduation Themes

Got a grad going into the police academy?
Make them feel special with a party celebrating their new career!
Firefighter Themed Grad Party

Got a grad who plan to train as a firefighter?
Throw a fun themed graduation party around their occupation!
Graduation Themed Invitations
They've made it to the end of this journey, let's make sure people make it to the party. Picking a great invitation doesn't have to be a harrowing experience.
There are so many choices today, but these are a few of my favorites.
2019 Graduation Invitations (20 Count) with Envelopes
Classic designs like this will work perfectly for your high school and college age celebrations. If you are looking for a childhood graduation invitation, something cutesy like the one below always makes me smile!
Graduation Decorations
Bunting Hunting
I love an excuse to use a bunting banner. Whether I am making my own for a party, or looking for a cute already made one, these add dimension and intention to the festivities. They make so many fantastic buntings for graduation decorations!
Do you love to take a walk down memory lane? There are great ones that have clips that allow you to post pictures individually or, like this one below, a cool opportunity to put up a school photo from every year or some milestone accomplishments that remind us of why we are so proud of our student.
If you are the crafty type, you can always make your own bunting! I really like to use felt. You could also use a sticky dot to attach your graduates school pictures on the front of the bunting that you make so you can see them go from K-12 along the bunting!
If you make your own bunting then you have the ability to pick your students school colors from the huge array of color options at the craft store in felt.
Here is my tutorial for how to make bunting and as well as my bunting template.

Fun and memories in one!
I noticed that they make these little games to play at the graduation celebration as well. Basically, they are little information cards that guests fill out to see who knows the grad the best! I'm sure these answers will add laughter and interest to the event. Have a prize for the person that knows the graduate better than anyone else.
Guests can give loving and insightful advice for the future
Game cards such as word search and word scrambles
Occupy the attendees during lulls
Graduation Party Grad Card Games 2019 Graduation Party Supplies- Set of 4 Activities for graduation party (50 Cards Each, 200 Total)
Get the Graduation Party cake!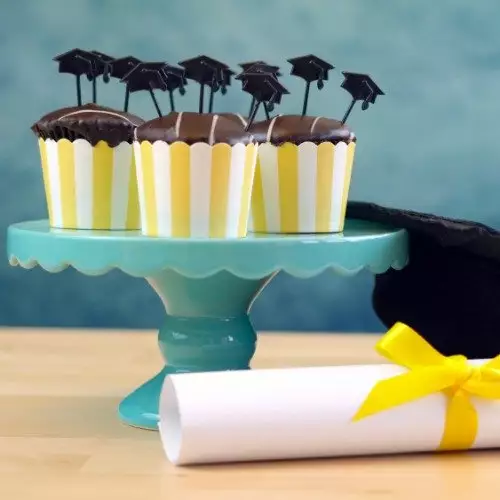 For this type of event you can make your choice for dessert in several different ways. The best way to decide the age of attendees, how many people will be attending, and how you want to be able to serve your guests. Whether you prefer cupcakes, sheet cakes or cookie cakes, there are plenty of great places to go!
Cupcakes
Individual and no need to cut pieces
Utilize themed food picks for extra accents
Specialty shops provide delicious culinary options (maple bacon cupcake, oh my!)
Google: "cupcake shop near me"
Sheet Cakes
Great for a large crowd
Costco or Sam's Club provide these for the best price
Customize for your graduate (i.e. We're Proud of You Samantha!)
Cookie Cakes
"You're one smart cookie" theme
Great for younger age groups, less mess.
Who doesn't love cookies?!
Here's a recipe you an make at home: Chocolate Chip Cookie Cake by Modern Honey.
Serving Success
Being that graduations are usually occurring towards the warmer months, you want to make sure that you are prepared to keep your hot dishes hot and cold dishes cold. Strategic planning is necessary based on where (inside or outside) you'll be having the event and how you want your guests to acquire food.
Cold things Cold
For ease of serving cold dishes and drinks, these are the best for any party or gathering. The ice will stay contained and with the height, this will keep cold dishes enveloped in a layer of coolness without the concern of them toppling over.
Jasonwell 2 PCS Inflatable Serving Bars Ice Buffet Salad Serving Trays Food Drink Holder Cooler Containers Indoor Outdoor BBQ Picnic Pool Party Supplies Luau Cooler w Drain Plug
Hot things Hot
Inside or outside. Where you choose to keep your food will determine which service style is best for your graduation party. See which is the right one for your guests and space availability.
Chaffer Trays
Disposable
Easy clean-up
Best for outdoor use
Open Flame
Hot Plates
Ability to keep glass and metal dishes hot
Reusable at any future event
Requires outlets
Crock-Pot
Dishes can be made in advance
Great for larger amounts of food
Requires outlets
Sit down and relax
Make sure you have enough space for everyone to sit and eat and socialize. If you don't have a open concept area to entertain, consider renting a tent. After all, its the best time to be outside.
Tables
You can rent tables from a local rental company. An eight (8) foot table will run you less than $10 to rent in most markets. You will need account for 8-10 people at most per table.
I actually own 2 of these fold out 6 foot tables for special occasions at my house. They come in handy on the regular and usually cost between $45-$60.
Cosco 14678BLK1 Deluxe 6 Foot x 30 inch Half Blow Molded Folding Table, Black, 72″ (Rectangle),
Chairs
Not everyone will sit the whole time, but for in between conversing and hanging out, chairs are very necessary.
You can also get these at the rental store. Most chairs cost less than $2 per chair.
Table Cloths
Depending on the theme, you may choose to layer colored table cloths or pick a few up that are graduation themed. Have fun creating a beautiful table that specific for your idea of graduation decorations. Here are some fun ones to get your party idea juices going!
Classic Theme Cloth
Straight forward as far as table decor is concerned
Easy clean up
Needs weights or tape if being used outdoors
Pack of 3 Classic Graduation Tablecover 54″x108″ by Oojami
Layered cloth
Weighted to stay in place
Reusable for other events
Adds more flair to the event
ShinyBeauty Sequin Table Runner 12×108-Inch Curtains Glitter Runner Weddings Table Runner Birthday Tablecloth ~0304S (5 Pack 12×108-Inch, Gold Light)
If you want to create beautiful tablescapes, consider using tinseled weights and graduation themed designs to up the ante at your party. Layer them to create a beautiful centerpiece that will grab the attention of all the guests.
Don't forget to say "thank you"!
Graduation season is similar to wedding season, people make the effort to take time to come and congratulate you and some even give gifts. It is a good idea to pick up a guest registry book so you can thank everyone for coming. This book makes it very convenient to remember who all was in attendance.
However you choose to remember which guests were at the celebration, it is imperative that you remember them with a "thank you" card. Hand made or pre-made, everyone likes to know their time and contribution were appreciated.
These are just a few staples for graduation decoration ideas that are necessary for this style of event. Making sure that you have these basics will guarantee that the gathering is a memorable experience for you, your guests, and of course the honoree. Congratulations everyone!
I hope this post gives you plenty of ideas and you can pick one of these graduation themes for your special graduate!
Other Posts from Thrifty Little Mom You Might Like: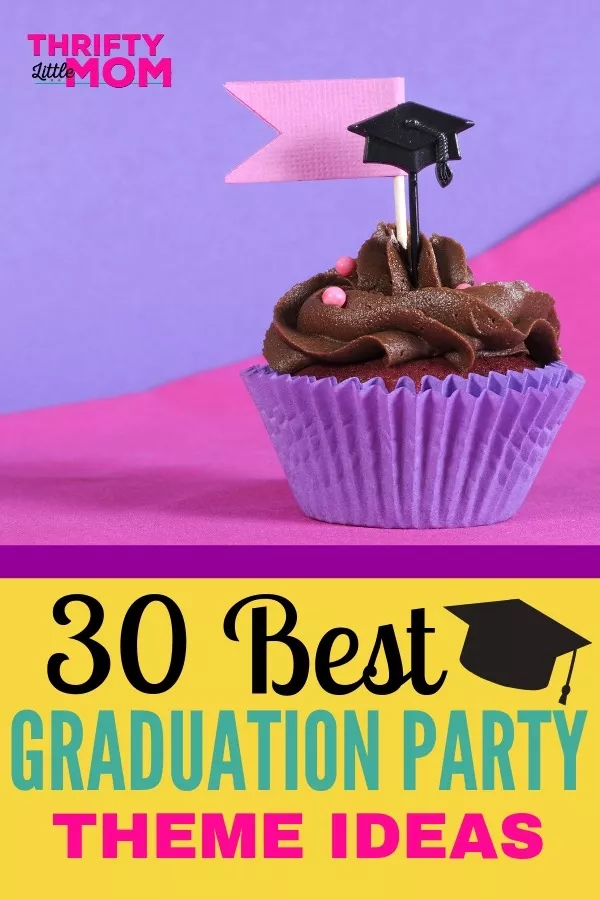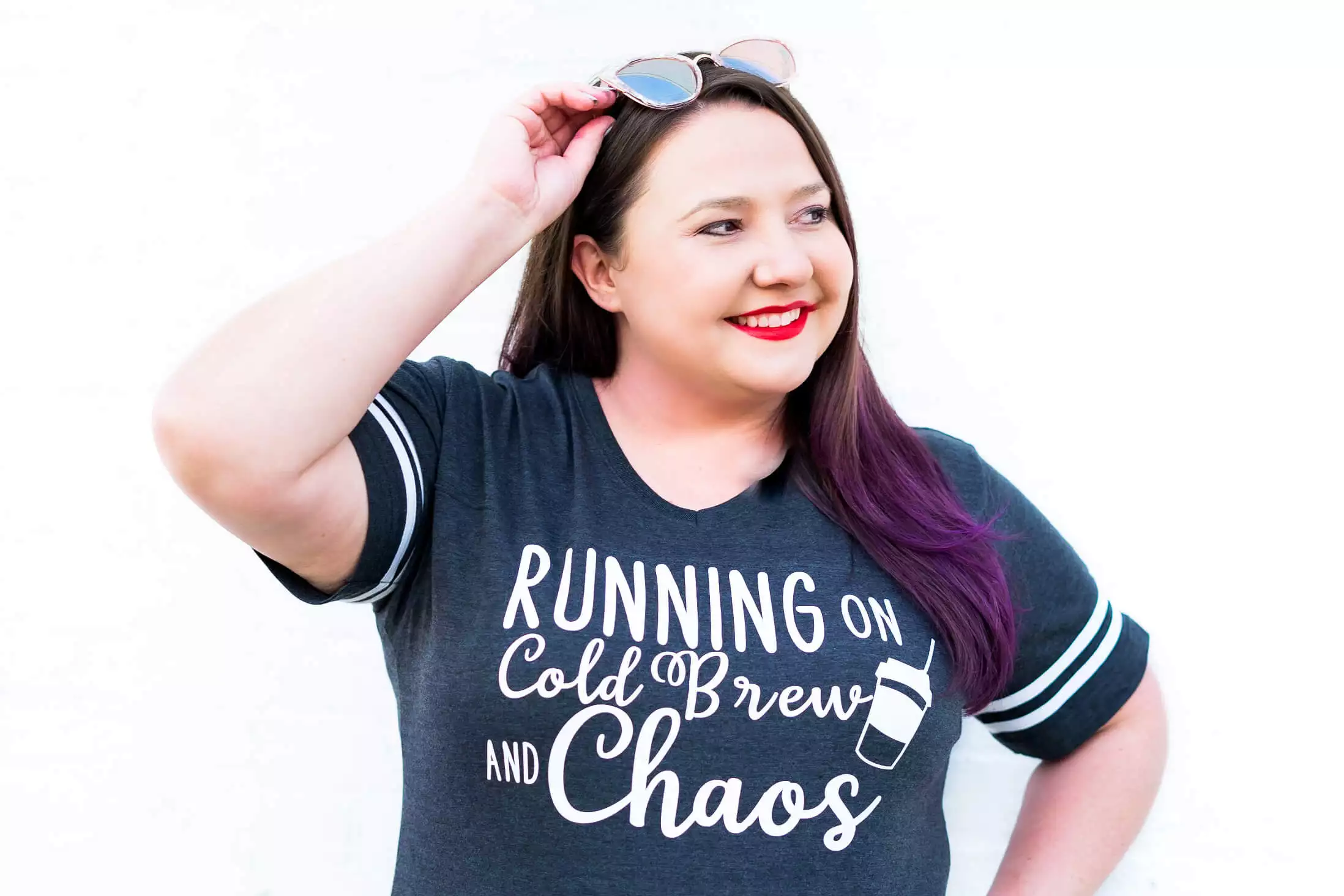 Kim Anderson is the organized chaos loving author behind the Thrifty Little Mom Blog.  She helps other people who thrive in organized chaos to stress less, remember more and feel in control of their time, money, and home. Kim is the author of: Live, Save, Spend, Repeat: The Life You Want with the Money You Have. She's been featured on Time.com, Money.com, Good Housekeeping, Women's Day, and more!
Summary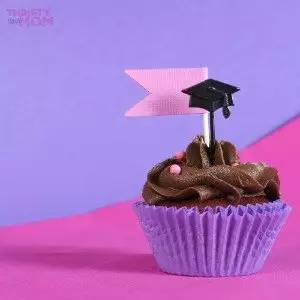 Article Name
30 Best Graduation Themes & Decorations
Description
Graduation parties are way to celebrate 12+ years of hard work and dedication! Why not use one these 30 best graduation themes to make the day unique and special to your graduate?
Author