15 High School Graduation Gifts For Guys or Girls
This post contains affiliate links. As an Amazon Associate, I earn from qualifying purchases. I also earn from qualifying purchases made with other brands and programs. See my
privacy policy.
It's that time of year again! When you'll start opening your mailbox and pulling out fancy white washed envelopes containing high priced graduation announcements. Now that you've seen the announcement, you have a few choices. You can mail them a check, which will probably get spent on late night taco runs or you can send them an awesome practical gift. Here are my 15 high school graduation gifts for guys or girls.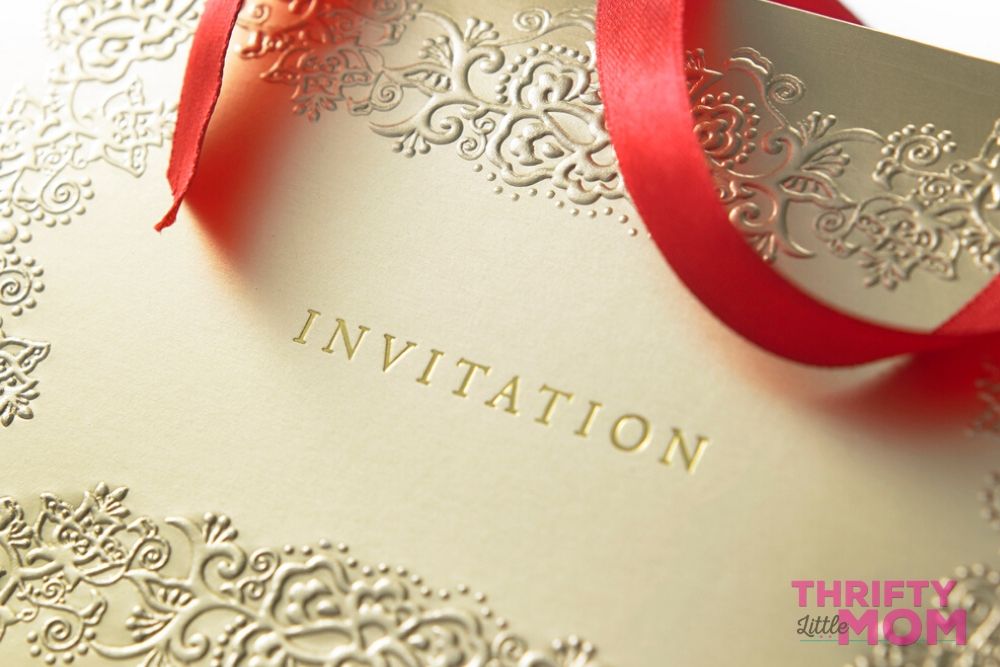 1. A LARGE MEMORY Flash Drive
Now I know when you and me were in college we used to carry around floppy disks, hard disks, CD's or real life printed paper. These guys, they've got it easy. They can carry their research papers around on sticks hanging on their key-chains.

Silicon Power 64GB Jewel J80 USB 3.0 Flash Drive, Titanium (SP064GBUF3J80V1T)
2. Cordless Bluetooth Headset
I got one of these for Christmas and I love it! I wear it almost all day because I forget I even have it on. It rests on your neck and when someone calls, it vibrates. You simply pop the earbuds in your ears, touch a button and you are talking hands free. Beyond chatting on your phone, you can listen to podcasts, lectures, music and streaming media with these headphones.
LG Electronics Tone Pro Bluetooth Stereo Headset – Retail Packaging – Black
3. No More Dead Battery Emergencies
So they forgot to charge their cell phone…again? Instead of freaking out and searching for an outlet, this handy dandy little portable battery charger is about the size of a lipstick tube and can provide an on the go (no electrical outlet needed) charge for your cell phone or tablet. I actually keep one of these in my car. It can be recharged and used over and over.
Anker® 2nd Gen Astro Mini 3200mAh Lipstick-Sized Portable Charger External Battery Power Bank with PowerIQ Technology for iPhone 6 Plus 5S 5C 5 4S, iPad Air 2 Mini 3, Samsung Galaxy S6 S5 S4 Note Tab, Nexus, HTC, Motorola, Nokia, PS Vita, Gopro, more Phones and Tablets and More (Black)
4. Mr. Coffee Single Cup Maker (That uses K Cups!)
I got a Mr. Coffee K-cup machine about a year ago and I love it! I save tons of money on coffee by using a re-usable coffee filters and these machines are way cheaper than the Keurig machines but do pretty much the same thing- brew coffee one cup at a time. This one has 3 cup size options.
Mr. Coffee Single Serve Coffee Brewer BVMC-KG6-001, 40-Ounce, Black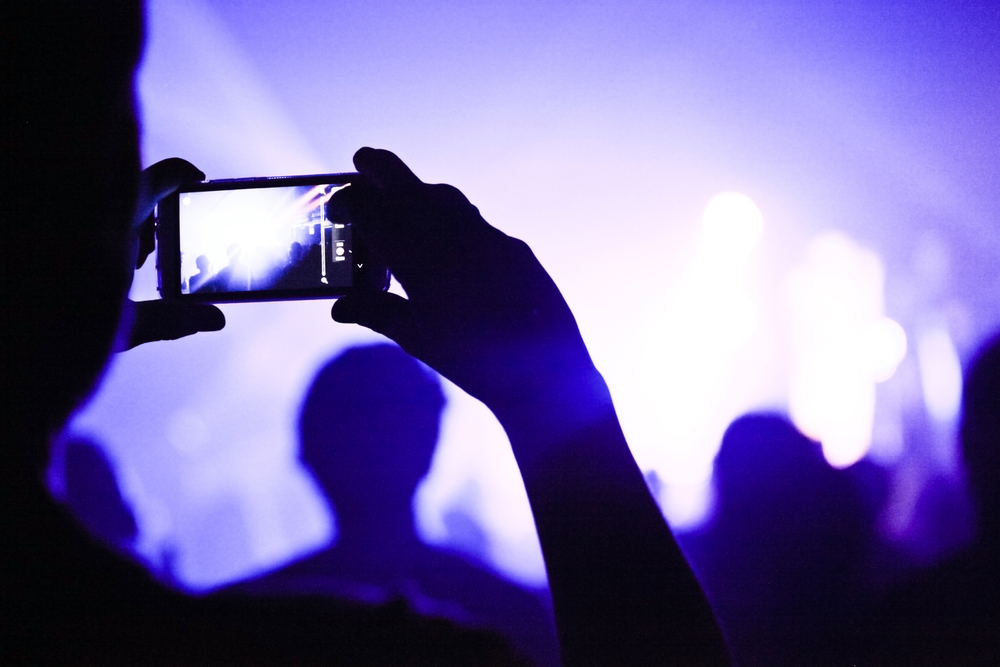 5. For the Cell Phone Photographer
These little lenses snap over your smartphone lens so you can take really unique pictures right from your cell phone. These would be great for students who love capturing life and art via their phone.
Camkix Universal 3 in 1 Cell Phone Camera Lens Kit – Fish Eye Lens / 2 in 1 Macro Lens & Wide Angle Lens / Universal Clip (Black)
6. For The Video Maker
GoPro is an amazing little camera that does so much in such a compact form. Grads can record all their summer adventures, projects and extreme sports on this little camera that goes just about anywhere. Guys strap it to their heads, their chests, their bikes, their dogs, their boards, their cars and just about anything that will let them record their extreme sports moments.
GoPro Hero5 Black (E-Commerce Packaging)
7. A Place To Express Themselves
Every dorm room needs a spot for students to be able to put their favorite memories, quotes and reminders. This simple photo display offers plenty of space to personalize their space.
Umbra Hangit Photo Display
8. Air Fryer
With an air fryer, they can take their favorite frozen foods and cook them in an electric option.
Ultrean Air Fryer, 4.2 Quart (4 Liter) Electric Hot Air Fryers Oven Oilless Cooker with LCD Digital Screen and Nonstick Frying Pot, ETL/UL Certified,1-Year Warranty,1500W (Black)
9. Echo dot-
this smart device can be used to play music while they study, answer questions, find out the weather, set wake up alarms and reminders and more! They will have the most tech savvy dorm room around!
Echo Dot (3rd Gen) – Smart speaker with Alexa – Charcoal
10. Find those keys-
Does your grad have a habit of losing their valuables? The tile makes finding your keys, wallet, or other important items a breeze.
Tile Mate with Replaceable Battery and Tile Slim – 4 pack (2 x Mate, 2 x Slim) – NEW
11. Take Music or Podcasts Everywhere (The New BoomBox).
Bluetooth Speakers, Anker Soundcore Bluetooth Speaker with Loud Stereo Sound, Rich Bass, 24-Hour Playtime, Built-in Mic. Perfect Portable Wireless Speaker for iPhone, Samsung and More

12. Best Gift Ever –
Between FaceTime with family, quick and easy research, digital books and doing some work, these ipads come in super handy for students! Plus you get a ton of cool points for this gift.
Apple iPad (Wi-Fi, 32GB) – Silver (Latest Model)
13. Make Fun Memories
If your graduate loves taking pictures, this portable printer is the coolest thing! This can also be useful for school projects in the upcoming years.
Prynt, Get Instant Photo Prints with The Prynt Classic for Apple iPhone 6s, iPhone 6, and iPhone 7 – Black
14. Adventure
Is your graduate more of the jet setter type? This fantastic luggage boast 2 usb port for charging gadgets during layovers. No more searching for an available outlet, just plug and power!
How many chargeable gadgets do we have these days? It seems like everything needs a USB port. For those lacking outlet abundance (like in dorms) or those that like to have everything within hands reach, the multi-port usb outlet is a life saver!
AmazonBasics 60W 6-Port USB Wall Charger – White
I hope you found this list of high school graduation gifts for guys or girls helpful. Maybe it even sparked a new idea or two!

Want some handmade gift ideas? Check out my other post on 6 Thrifty Gifts for Graduates.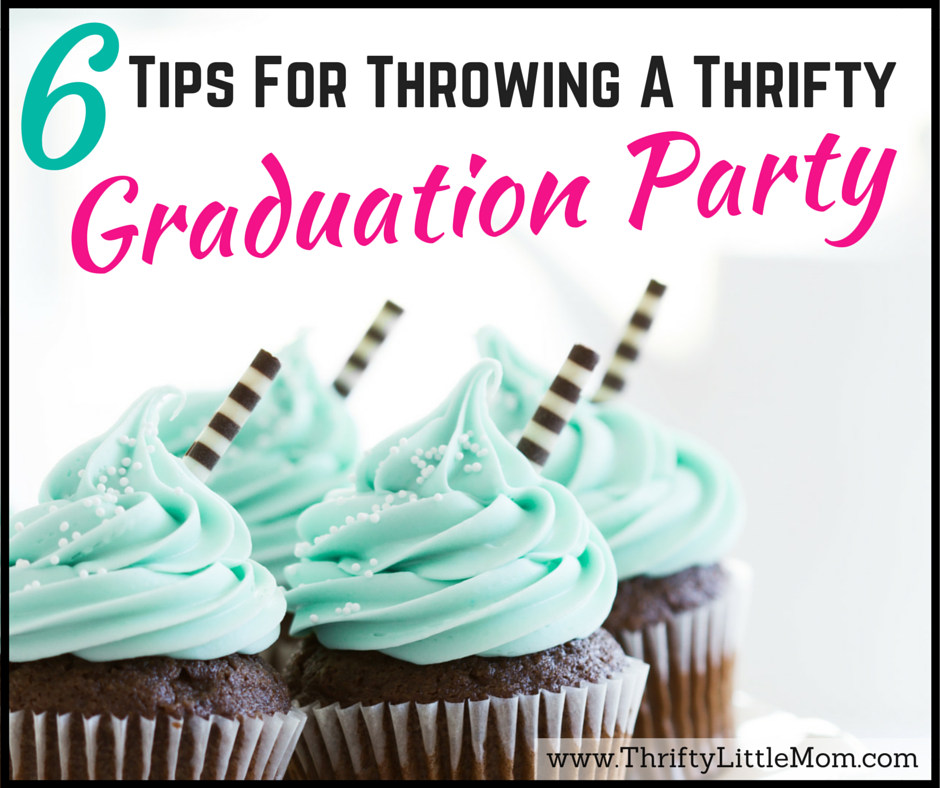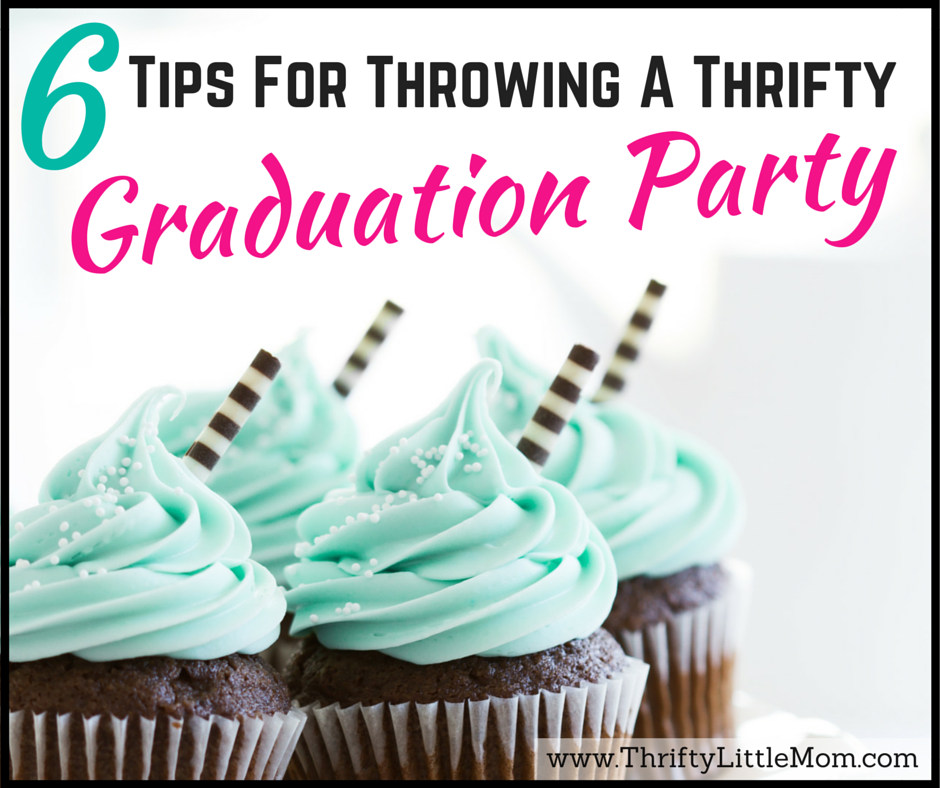 6 Tips for Throwing a Thrifty Grad Party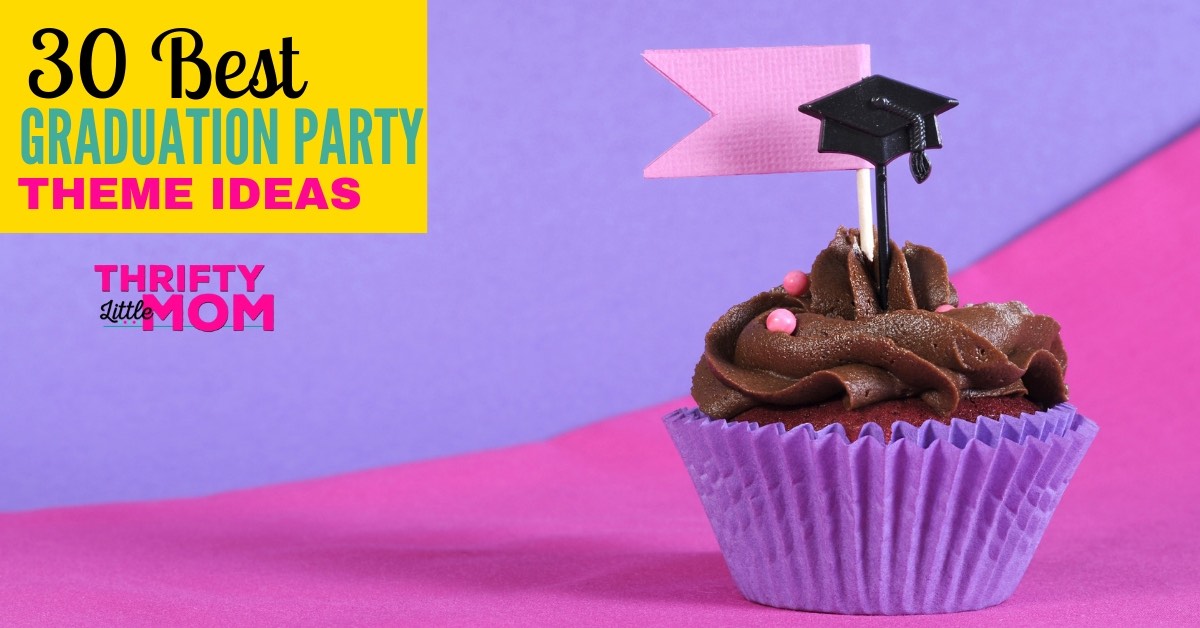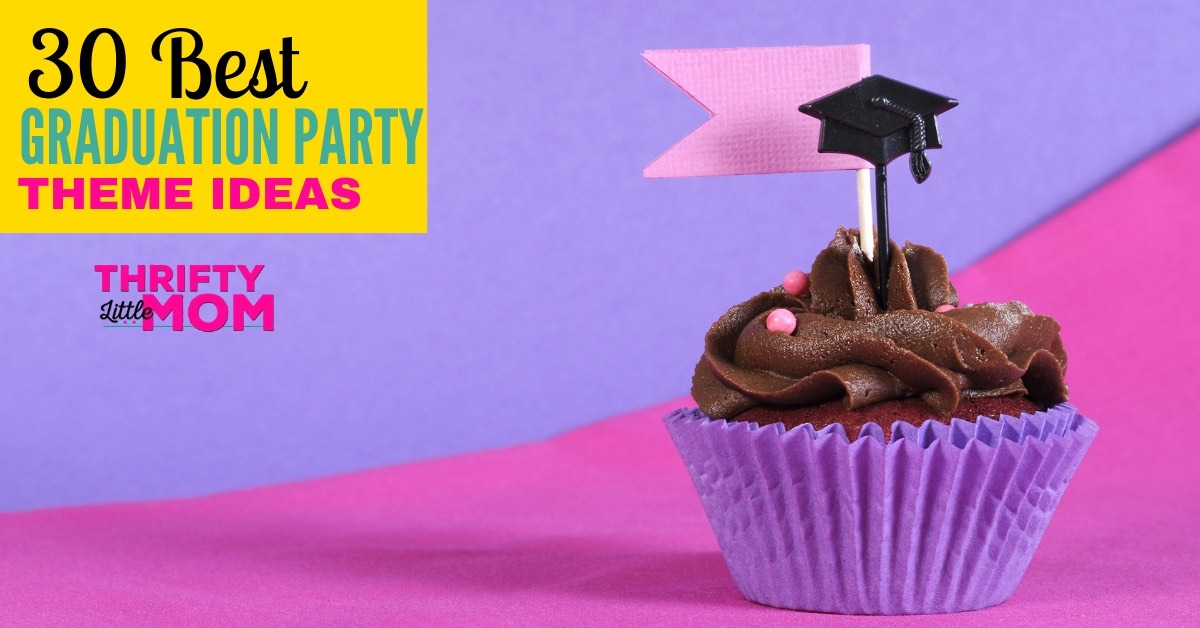 30 Best Graduation Themes and Decorations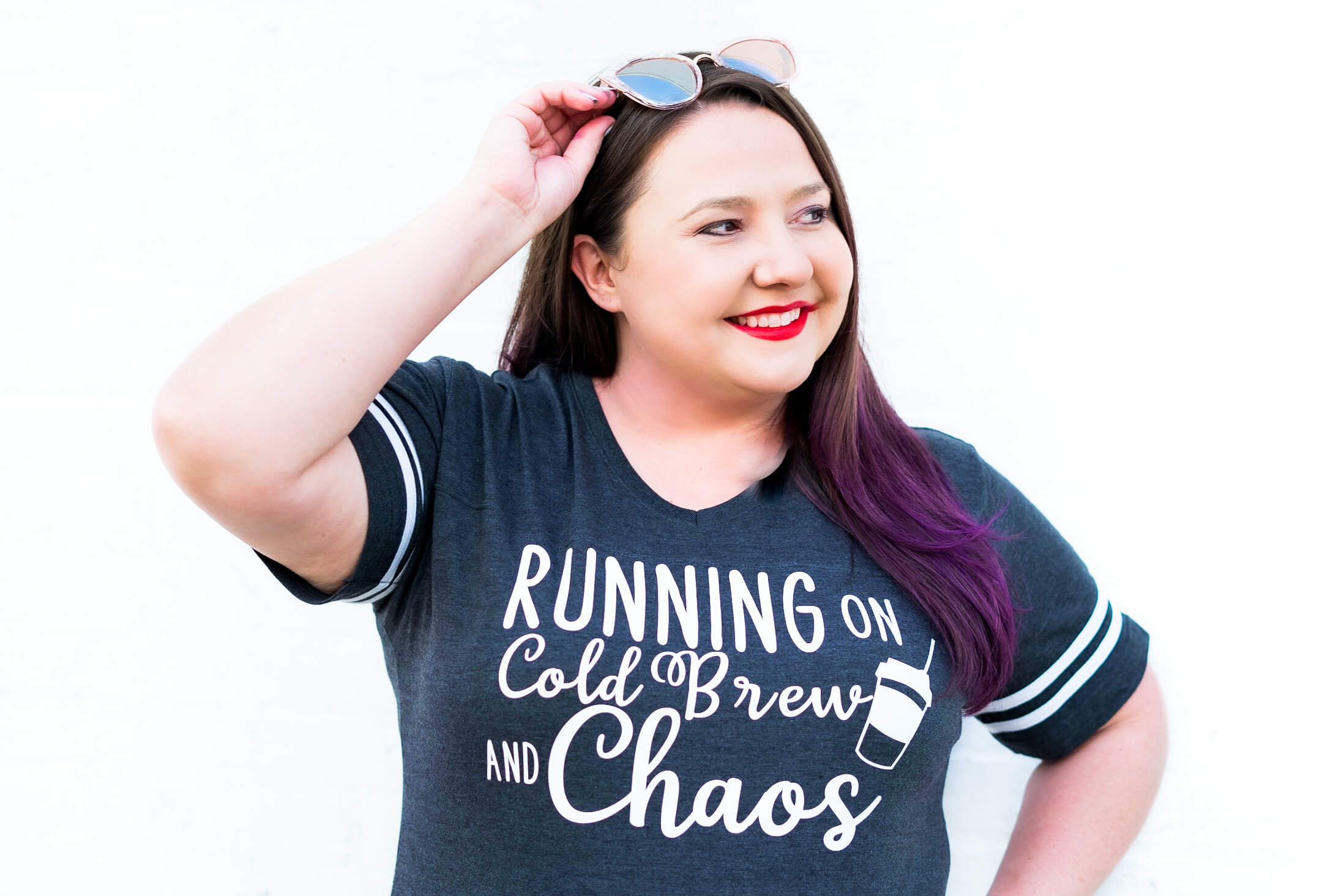 Kim Anderson is the organized chaos loving author behind the Thrifty Little Mom Blog.  She helps other people who thrive in organized chaos to stress less, remember more and feel in control of their time, money, and home. Kim is the author of: Live, Save, Spend, Repeat: The Life You Want with the Money You Have. She's been featured on Time.com, Money.com, Good Housekeeping, Women's Day, and more!
Summary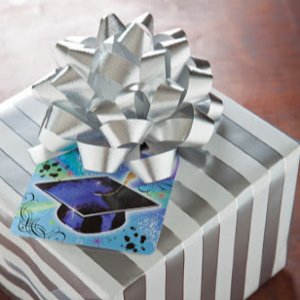 Article Name
15 High School Graduation Gifts for Guys or Girls
Description
Got a graduation invite and need a gift? Check out my list of 15 awesome high school graduation gifts for guys or girls for any budget.
Author