7 Sun 'N Fun Fly-in Adventures For Moms With Kids
This post contains affiliate links. As an Amazon Associate, I earn from qualifying purchases. I also earn from qualifying purchases made with other brands and programs. See my
privacy policy.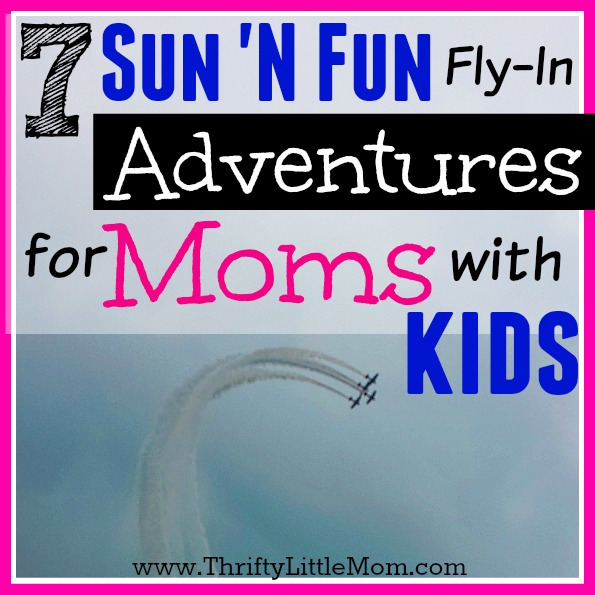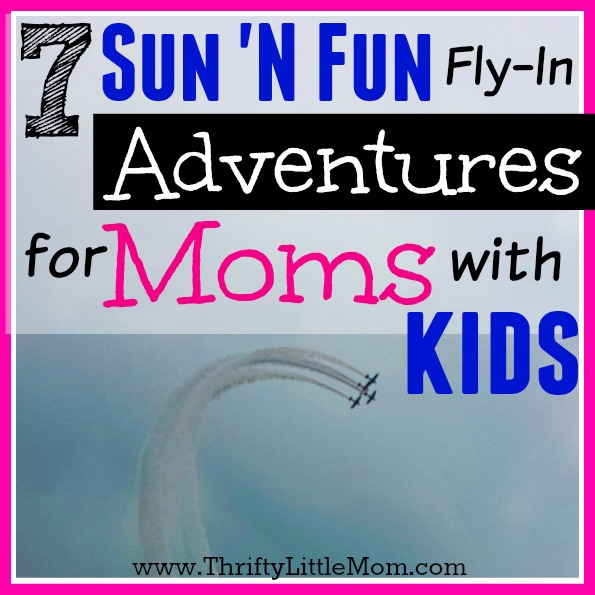 Imagine a vacation destination that excites every member of your family.  One where your husband races your kids to the entrance gate. Not only does this destination entertain, excite and create wonder- but it's education cloaked in fun.  That kind of vacation starts at SUN 'N Fun International Fly-In & Expo in Lakeland, Florida.
My husband and I look forward to these fly-in events annually.  Not only does it provide days full of entertainment, it becomes an unplugged week of family bonding, experiences and traditions.
If you are a mom or grandma considering a Florida vacation destination, think about a vacation like none other at SUN 'N Fun International Fly-In & Expo.  The dates for 2015 will be April 21-26.  If you want to know what a mom can do with kids, here are 5 Sun 'N Fun experiences and 2 special opportunities you don't want to miss.
 1. Aerospace Discovery At the Florida Air Museum
As you set up your travel itinerary, be sure to include a visit to the Florida Air Museum.  It's not your average museum.  There you will find the Buehler Aerospace Restoration Center where many aircraft restoration projects are happening all year long.  Climbing to the second floor of the museum you will discover the Aerospace Attic Research Library filled with a collection of aviation literature dating back to World War 1.  Take a first-hand look at a collection of Aviator, Howard Hughes artifacts.  There are several interactive workshops for kids that include a wind tunnel, a hurricane station and ham radio.
If you plan to visit the museum during the Fly-in, be sure the check out all the museum program line-up and activities by clicking here.
While you are there consider gifting a Florida Air Museum membership to a child in your life.  Annual memberships start at just $25 for students and is part of the ASTC Passport Program.  The ASTC Passport Program allows members to have free or discounted admission to many technology and science museums around the US and abroad.   There are many other perks to the membership program including a flying magazine subscription, 20% off Fly-in Admission and a 10% discount in the museum gift shop!
2. Air Shows
The sites I'm looking forward to most are the Airshows.  They are once in a lifetime opportunities to see planes do spectacular things. I've seen helicopters seemingly defy the laws of gravity at these shows.    Bring your blanket or some fold up chairs, a family snack and you've got breath taking entertainment you can't get at home.  Kids love the night-time airshows (Wednesday and Saturday)!  They are filled with lights, fire and fireworks.  I find the airshows to be a much needed and appreciated rest in a day packed to the brim with activity.
3. Walk Through Planes
You don't really understand the enormity of a War Plane until your standing in front of it.  Better yet, until you are walking through it.  Line up your family for a personal walk-through experience on some of the most amazing planes in history.  It's another reason why I love aviation expo's like this one.  It's a whole experience for your senses and not just a spectator activity.
4. Youth Workshops
During the daily Piedmont Aerospace Labs Workshops there are special STEM based learning opportunities geared toward kids grades K-6 and others geared toward youth in grades 7-12.
K-6 Graders Can Explore:
PC & Full Motion Flight Simulators
Climb into a Airplane or Helicopter
Windsocks
Kites
Paper & Foam Airplanes
7-12 Graders Can Work With:
PC Flight Simulator
Weather
Engines
Wave Forms
Rocketry
Electrical Circuits
Robotics
5. Kid's Zone
On most family outings there comes a time when every mom need to a take a breather and you know you need to let your kids loose to expend some energy.  Head over the Kid's Zone where for a few bucks your kids can jump, rock climb, zip line and bounce to their heart's content.
Special Opportunity:

SUN 'N FUN Aerospace Educator's Workshop

If you are an educator, homeschool teacher or administrator consider attending this event on Saturday.  The goal is to help you develop new ideas for sparking creativity, learning and enthusiasm for aviation and space activities.  The cost is $20 and includes hands on lessons, networking, teaching materials, and a catered lunch.  The workshop counts toward 5 in-service credits. Check out all the details and register on the Sun N' Fun Aeropsace Educators Workshop page.
Special Opportunity:

Young Aviator's Camping

If you have a teen or young adult under that age of 25 who plans to fly into the event, you can secure a complimentary week of camping in a special camping zone for young pilot's to meet other young pilot enthusiasts.  To find out more about registering before the event see the Young Aviators Camping Page.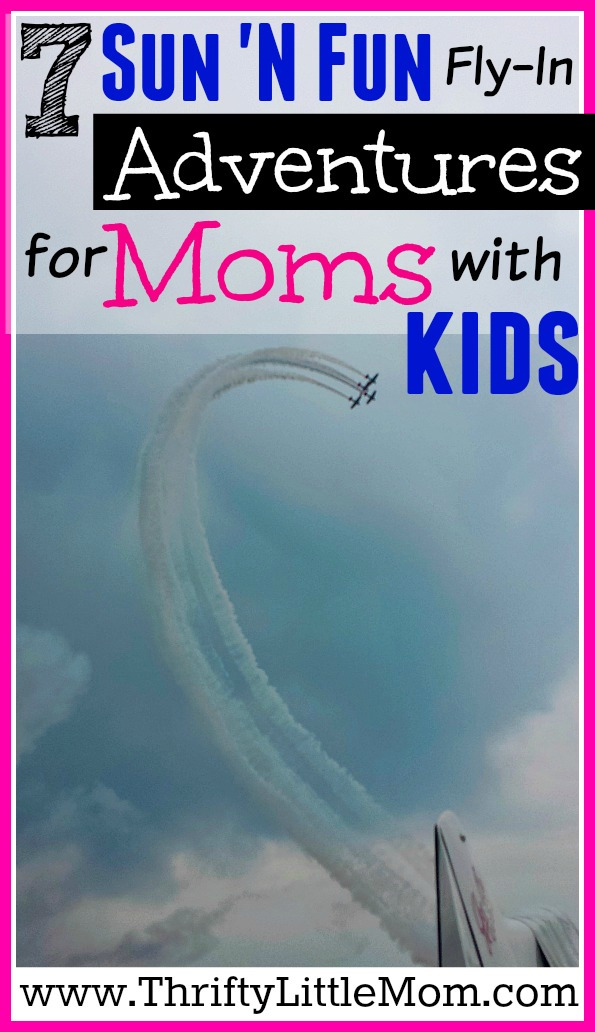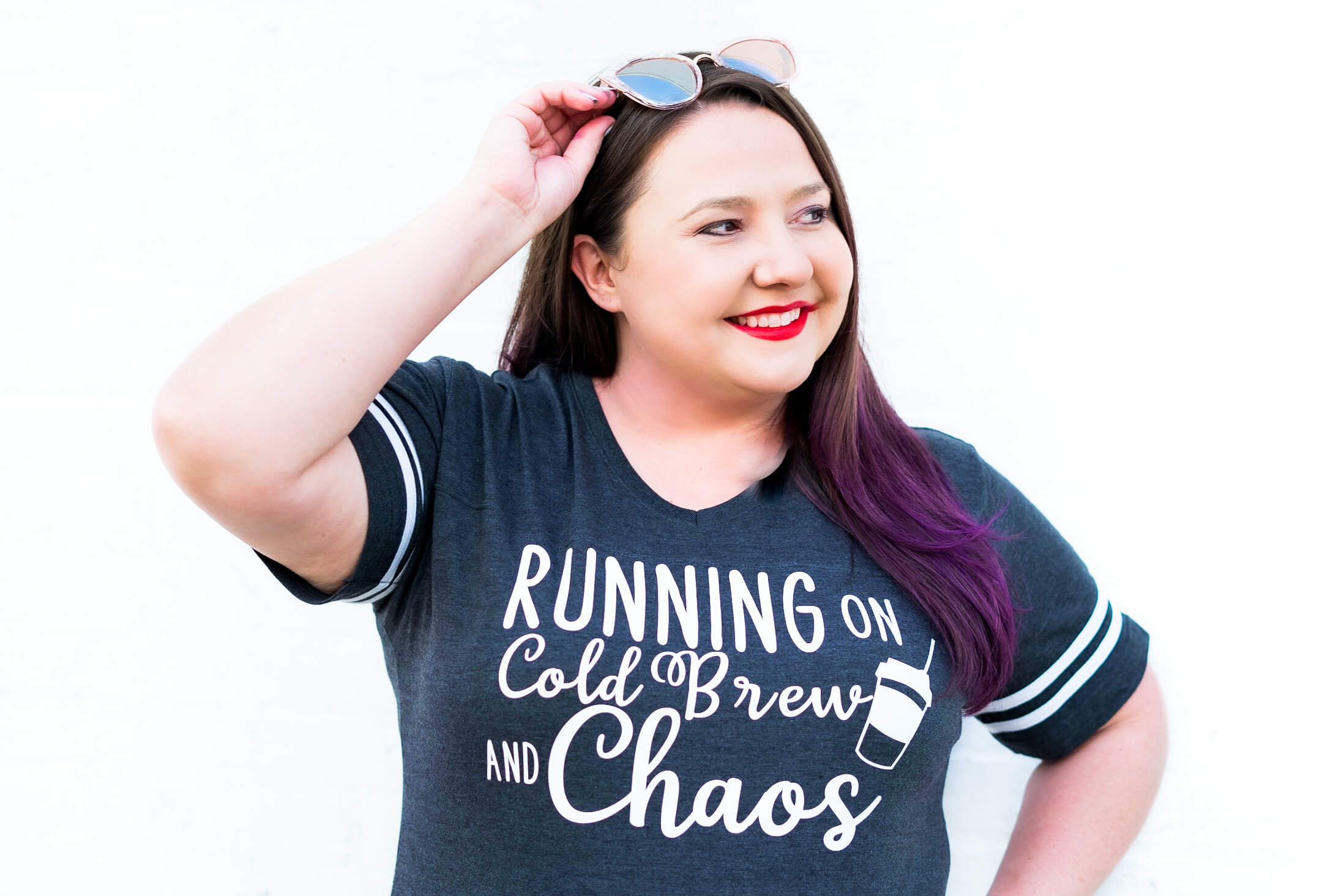 Kim Anderson is the organized chaos loving author behind the Thrifty Little Mom Blog.  She helps other people who thrive in organized chaos to stress less, remember more and feel in control of their time, money, and home. Kim is the author of: Live, Save, Spend, Repeat: The Life You Want with the Money You Have. She's been featured on Time.com, Money.com, Good Housekeeping, Women's Day, and more!