Creating Your Perfect Makeup Color Palette Under $20
This post contains affiliate links. As an Amazon Associate, I earn from qualifying purchases. I also earn from qualifying purchases made with other brands and programs. See my
privacy policy.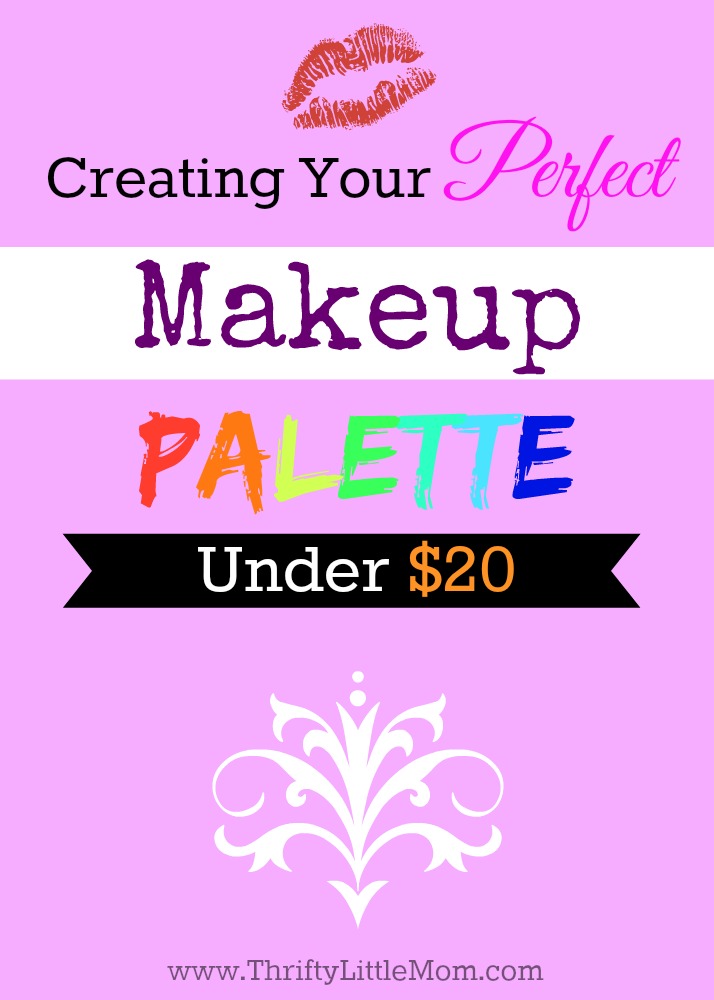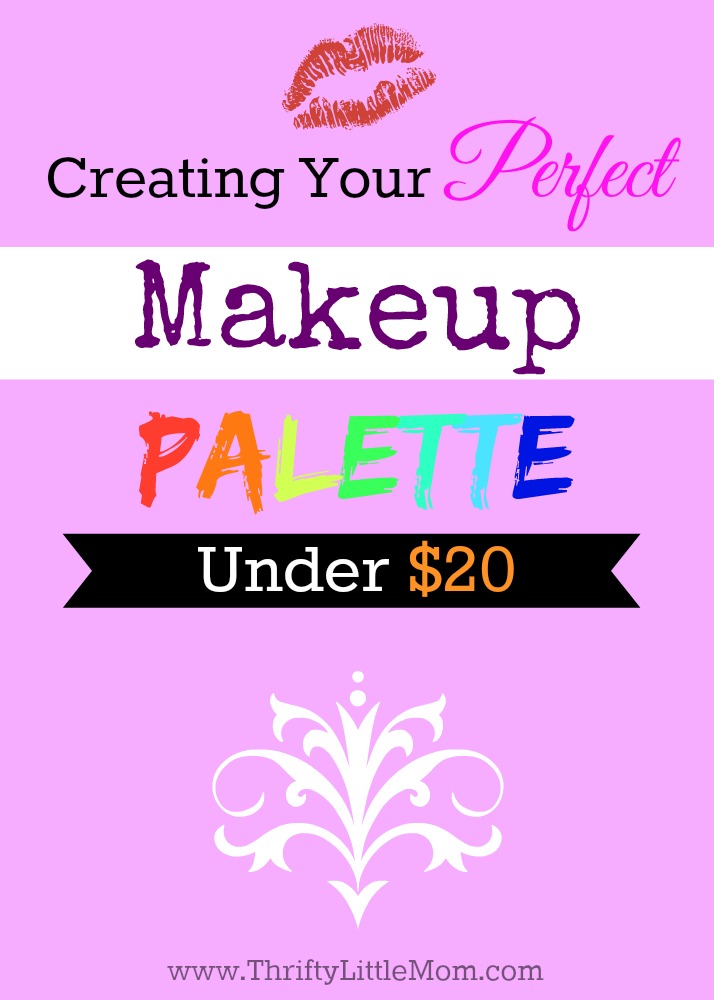 I don't know about you, but I was heavily influenced by my mom and sister.  Being that my sister is 10 years older than me, much of her 80's makeup habits rubbed off on me. When I was in high school I was mortified to leave the house without makeup on.  On days I ran out of time or forgot to put make up on I felt like wearing a bag on my face all day.  I owned a ridiculous amount of eye shadow, blush, bronzer, eyeliner, lip liner you name it, I had it.  I also spent a bunch of money on it.  From fancy powders to gooey goop, I paid a pretty penny for the name on the makeup case.  That's why I wanted to write a post about creating your perfect makeup color palette under $20.
Now that I am a little older and wiser, I don't worry so much about going out with makeup on (shhhh….don't tell my mother).  In fact, when I had my first, child I began to forget to brush my hair everyday much less remember to wear makeup.  But now that my son is almost 2 and life is starting to seem normal-ish again, I have found a way of wearing makeup that doesn't take too much time, money or bathroom drawer space.
A Thrifty Makeup Brand
Almay brand has this really cool series of eye-shadows, liners and mascara that are made to be optimal for your eye color.  If you are a simple person, with simple make-up needs these are perfect.  You just go to the store and look for the Almay Intense i-color items and find the packages labeled for your eye color!  For about $20 you can have all you need for your whole face and know that each time that you wear that color combo, you are wearing the perfect combination to get your face looking polished and your  eyes looking their brightest.  As you can see in the images from Amazon.com below that they even take the guess-work out of where to put the colors.  The makeup case shows you exactly where the color goes on your eye!  Genius!
Makeup That Makes Things Simple
This system really simplified my life.  I was able to clean out my makeup drawer full of random eye colors to match my outfits and just stuck with 1 to 2 sets of eye shadow palettes that coordinate with my eye color.  I stuck with the 1 to 2 eye-liners made perfect for my eye color and found a liquid makeup that matched my skin best.  If I stick with this combination each day, I always feel like me…instead of…Mimi (for all those who have seen the Drew Carey show a time or two.)  I never go out worrying if I "over did it" on my makeup.  I always feel confident and pretty when I wear the combo for my brown eyes and have yet to change that combination.  In fact the first few months I started wearing these combinations I got countless compliments on my makeup.
Minimize Your Makeup Drawer
When you only have two options for makeup each day, it makes your makeup decisions much easier and therefore speeds up your morning routine.  Kind of like laying out your clothes the night before helps you avoid the "I have nothing to wear" funk the next day.  So if you want to set yourself free from cluttered makeup drawer syndrome, check out the whole line of eye-wear by eye-color check out the Almay website  http://www.almay.com/en/products/eyes/eyeshadow.aspx.  (Just so you know, I don't work for or sell Almay cosmetics.  I just like the products and when I like something, I share it.  There may be other brands out there that do this eye-color matching thing too.  However, this is what I like to wear.)
If you want to minimize your makeup drawer and give yourself a simple easy makeup regimen try keeping this simple list of necessity items on hand at all times.
A List to Keep Your Make Up Drawer Perfectly Stocked:
A foundation for summer (when your skin gets a little darker shade)
A foundation for winter (when your skin gets a little lighter shade)
Facial moisturizer with SPF
A warm color bronzer or blush or highlighter for when you need a little color on the cheeks.
Eyeliner made for your eye-color
Eye shadow for your eye-color
Smokey Shadow kit for eye-color (for special occasions or date night)
Mascara for you eye-color
Let me know of any simple, easy makeup routine ideas you may have in the comments below!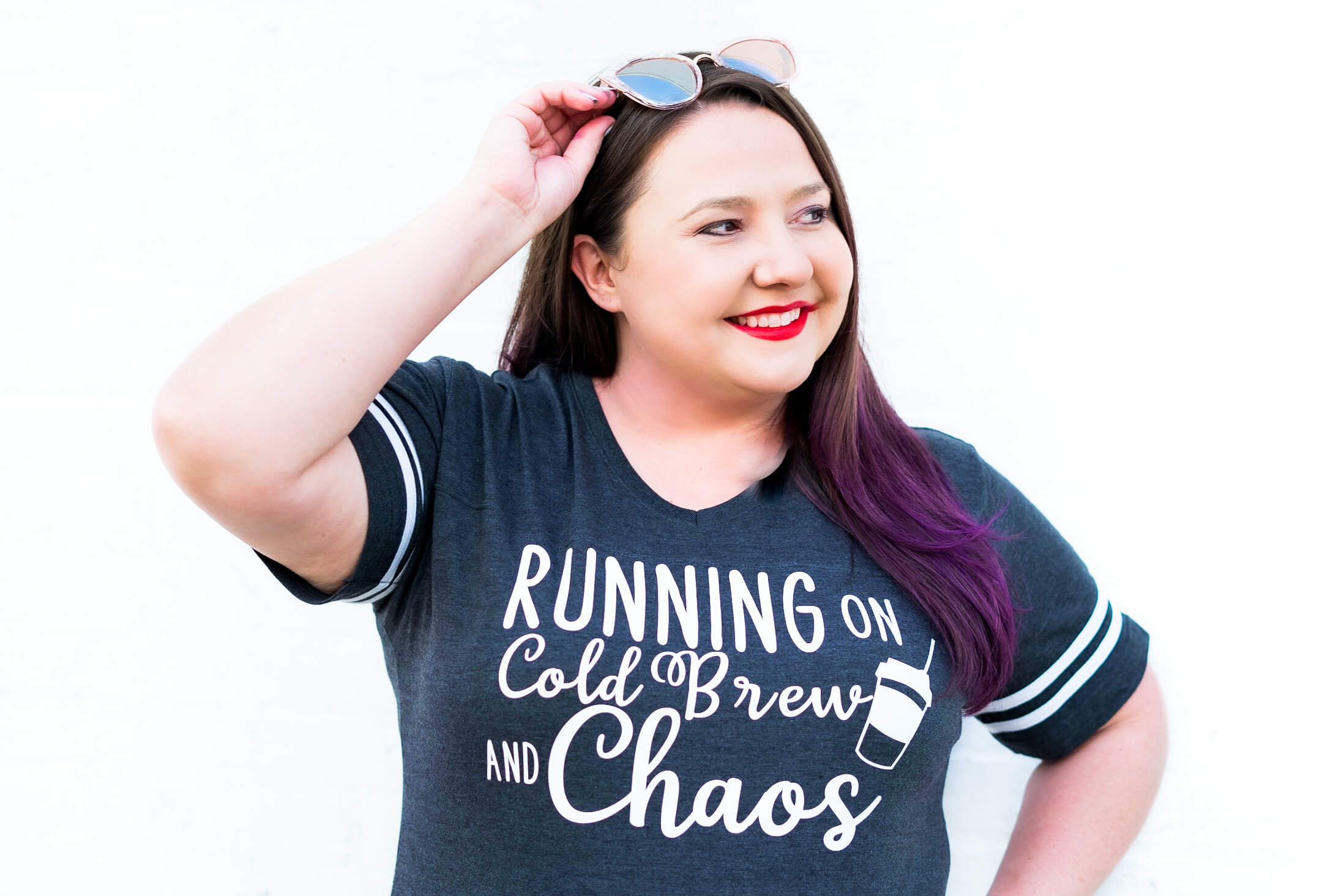 Kim Anderson is the organized chaos loving author behind the Thrifty Little Mom Blog.  She helps other people who thrive in organized chaos to stress less, remember more and feel in control of their time, money, and home. Kim is the author of: Live, Save, Spend, Repeat: The Life You Want with the Money You Have. She's been featured on Time.com, Money.com, Good Housekeeping, Women's Day, and more!