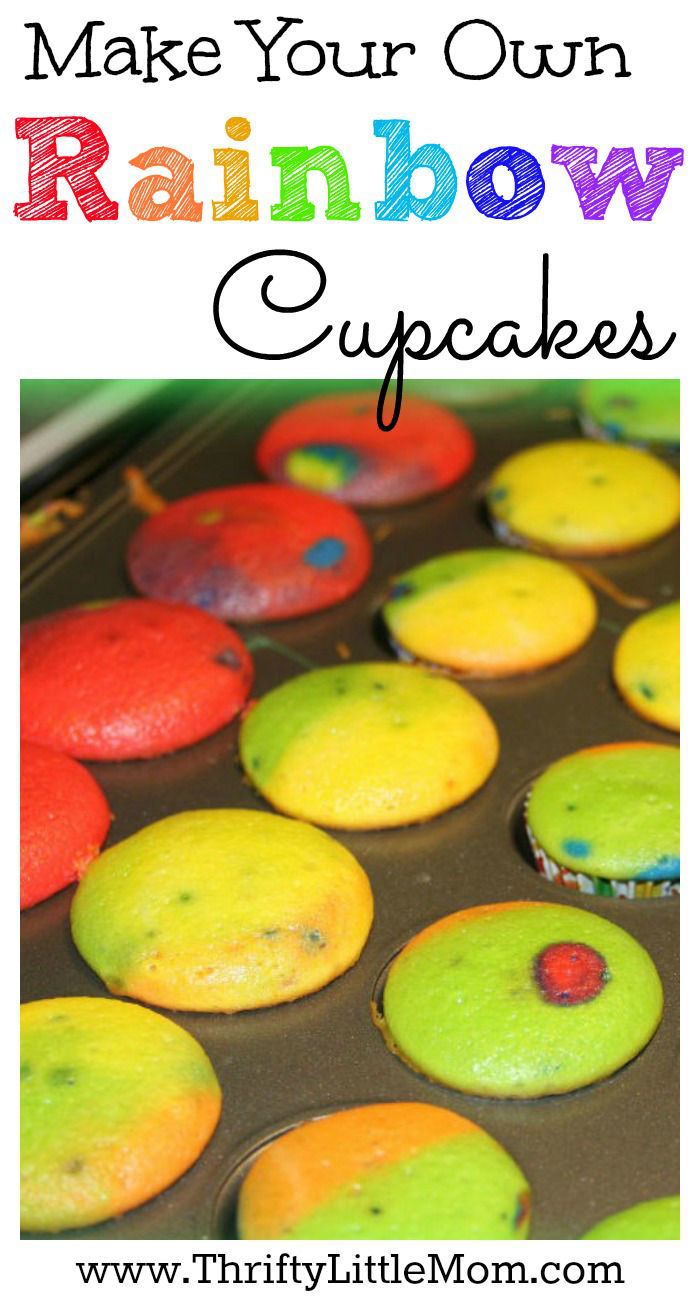 To be honest, about the only thing I do on St. Patrick's day is try to wear green so some stranger doesn't pinch me.  Now that I have a kid I'm getting more and more into seasonal holidays just to have something fun and new to do!  Plus it gives me an excuse to bake.  This year I started leading a 5th grade girls small group at my church each week and decided to make some fun rainbow cupcakes for them.  Here's how I did it!
Warning: This is so easy your kids could help you do it! 
Supplies:
Mini or Regular Size Muffin Tins
Rainbow Polka Dot Cup Cake Liners
Duff Goldman (Cake Boss) Tie-Dye Boxed Cake Mix (Found at Target and most grocery stores).  It tastes way better than regular cake mix!
Water
Oil
Egg Whites
1 Large Mixing Bowl
1 Spatula
6 Small Mugs or Bowls
6 Spoons
Green Icing (Vanilla icing w/food coloring or get your grocery store baker to mix you up a batch for a few bucks).
Chocolate Gold Coins (Optional)
Step 1: Follow the directions that come with the cake mix.  If you hate reading, you can watch this YouTube Video from Duff about how to mix the color into the batter.  In the video they are making a layer cake, not cupcakes FYI but you can understand out to mix the batter and make the colors from the video tutorial.
Step 2: Divide the batter into several bowls/cups & add a different color packet (provided in Duff's Tie Dye Cake Mix) to each bowl of batter and mix each color well.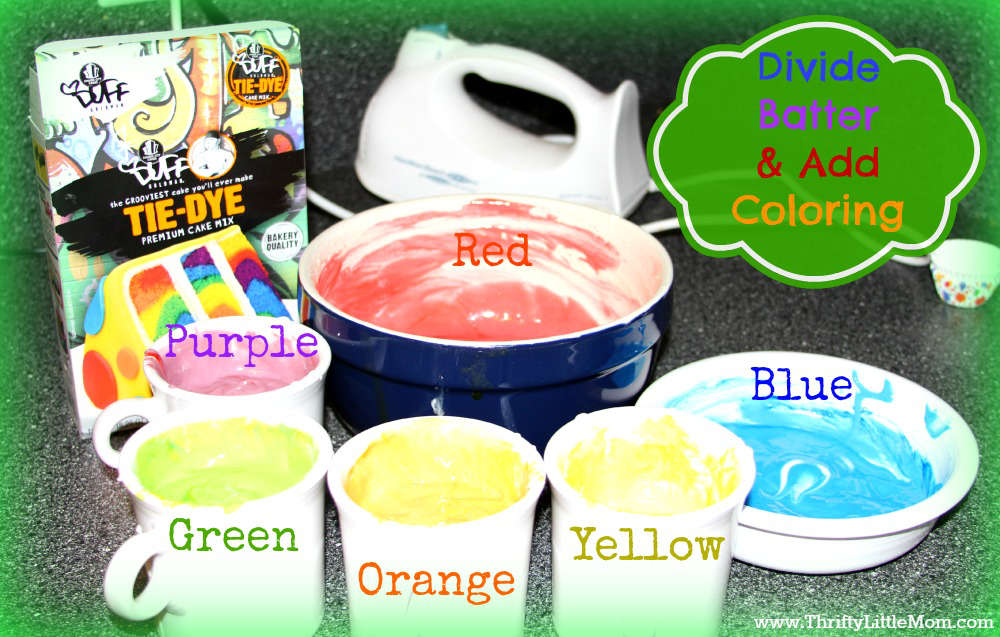 Step 3: Add your muffin liners to your muffin tin.
Step 4: Starting with one color, carefully spoon a small amount of the colored batter into the bottom of each cup.  Continue to carefully fill the cups alternating colored batter spoonfuls until you fill each liner about 2/3 full.
Step 5: Bake the cupcakes in the oven following the directions on the back of the box.  In my case I was making mini cupcakes so I popped them in the oven for about 10 minutes and then checked on them until I knew they were done.
Step 6: Remove from oven and let cupcakes cool in pan.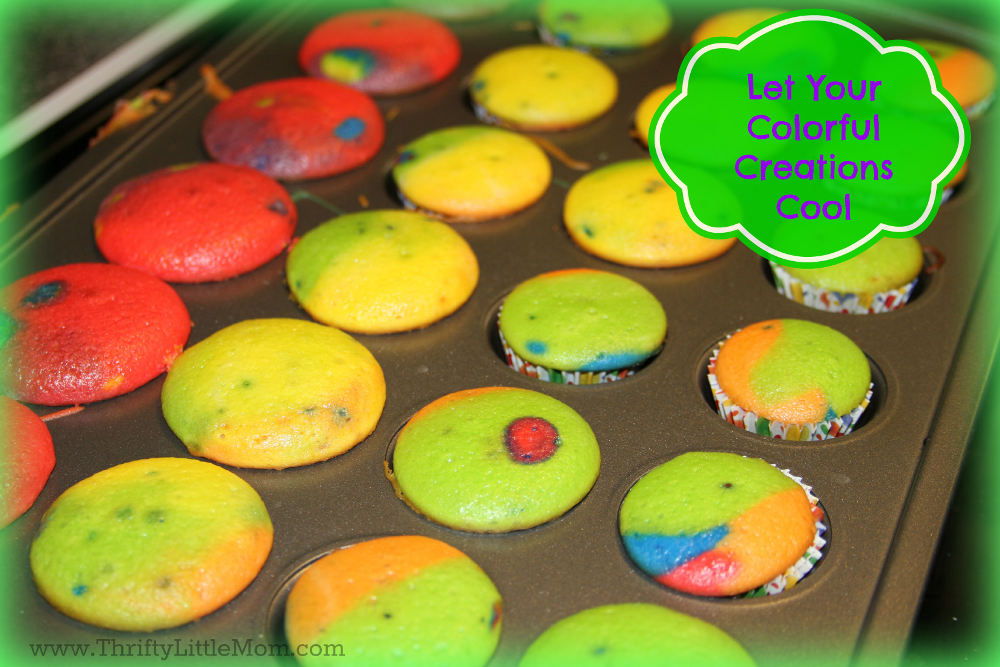 Step 7: Add green icing with spoon or if you wanna get fancy use a icing tip.
Step 8: If you want to make it extra cute, garnish each cupcake with a chocolate gold coin!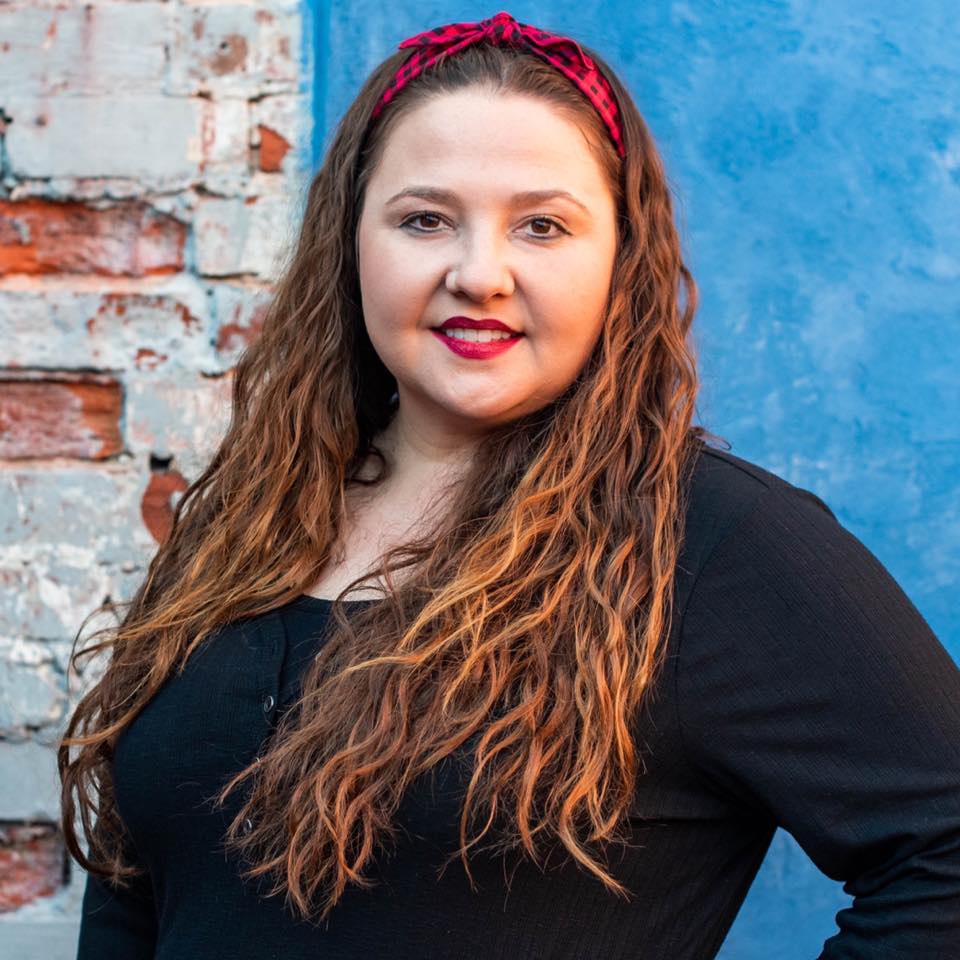 Kim's is the party planning, cupcake loving, celebration catalyst behind the Thrifty Little Mom Blog. Kim was a pro event planner for over 7 years before she became a full-time blogger. Kim is the author of: Live, Save, Spend, Repeat: The Life You Want with the Money You Have. She's been featured on Time.com, Money.com, Good Housekeeping, Women's Day and more! Kim aims to inspire you to create parties, celebrations and gatherings that everyone loves!