How to Prep For Camp Scholler & AirVenture OshKosh
This post contains affiliate links. As an Amazon Associate, I earn from qualifying purchases. I also earn from qualifying purchases made with other brands and programs. See my
privacy policy.
Are you ready for AirVenture OshKosh? Do you know what to pack and how to plan for Camp Scholler AirVenture Oshkosh? Could you use a printable planner for your trip? Is this your first time? Then you've come to the right post!
Since I bought my husband flight lessons for his birthday many years ago, he has wanted to pursue a pilot's license. We had seen an episode of Aviators about AirVenture Oshkosh, Wisconsin, and were intrigued. After a few discussions, we decided to just do something different for vacation! We were so excited.
The problem I faced was that I had no idea what to expect or how to plan for this grand adventure.  After having attended and having the time of our lives, I have compiled some resources I think would be helpful for anyone going including a packing list and menu planner for Camp Scholler.
1) Print this AirVenture OshKosh Camp Scholler Trip Planner:
I created this FREE printable planner to help with every aspect of planning for a trip to OshKosh for AirVenture and Camp Scholler. I made it myself so it's not an official EAA document or anything.
Please feel free to print these out and use the whole thing or only the pages you need. I provided extra lines on all the packing pages to add any other items you want to take along. You will find that the planner contains these 5 pages:
Camping Packing Checklist
Family Packing List
Blank Menu Planner
Blank Shopping List for Trip
Workshop/Seminar Planner
2) What to expect- On-Site Camping @ Camp Scholler

Pre-planning for Camp Scholler-
My husband pre-planned the general area we would camp in before we left based on the Camp Scholler map that they provide online. When we arrived we just drove to that area, found our spot, and started unpacking.
Sleeping Arrangements at Camp Scholler
Many people camp in RV's, pop-up campers, tents and even their cars and vans.
Measuring out your site- Be sure you bring a measuring tape, ground steaks and flagging tape with you. This way you can measure out the spot you are paying for and keep other people from setting up right on top of you. By day 3, we returned from lunch with a new tent next door touching our flagging tape. It was a good thing we put it down because we might have lost our car parking zone beside the tent and had to ask someone to move their tent.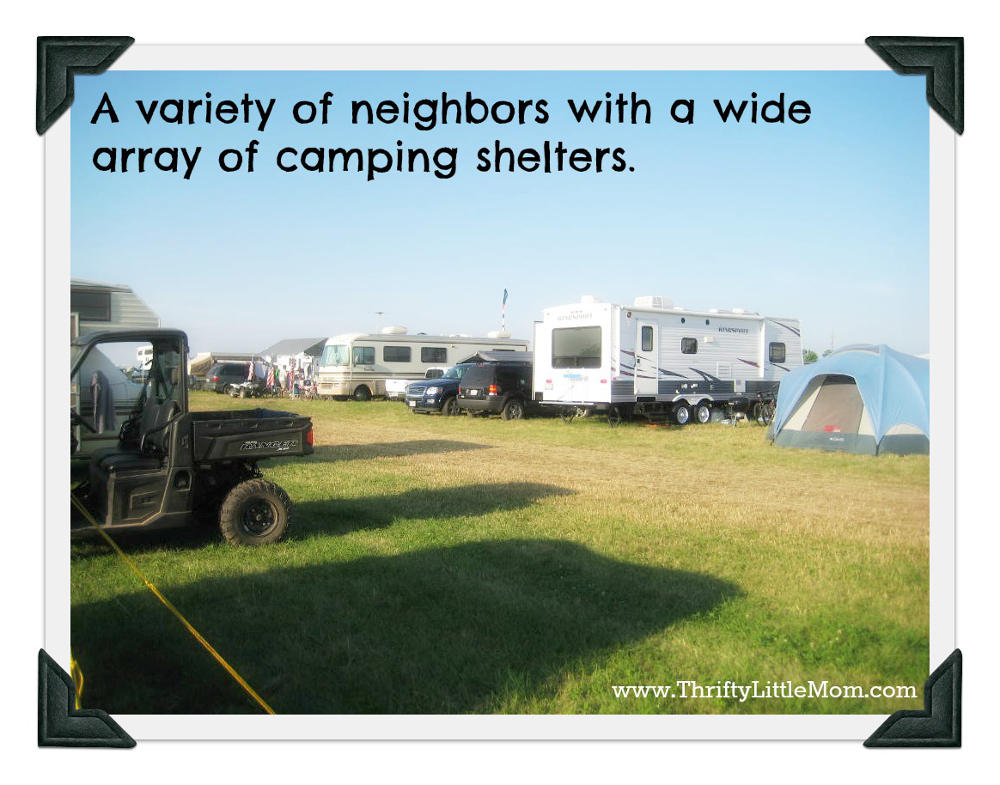 What are Bathrooms like at Camp Scholler?
The public bathrooms at the camping park are actually pretty great. It's not the Westin, but they have sinks, mirrors and many showers. If you want to use electricity there are many outlets just outside the bathrooms with a ledge for putting your things, mirrors, and even hooks for hanging your stuff.
Toiletry Bags- Bring a little sack for each member of your family to carry around their toiletries. I charged my cell phone while doing my hair and putting on my makeup using the mirrors and shelving outside the bathrooms.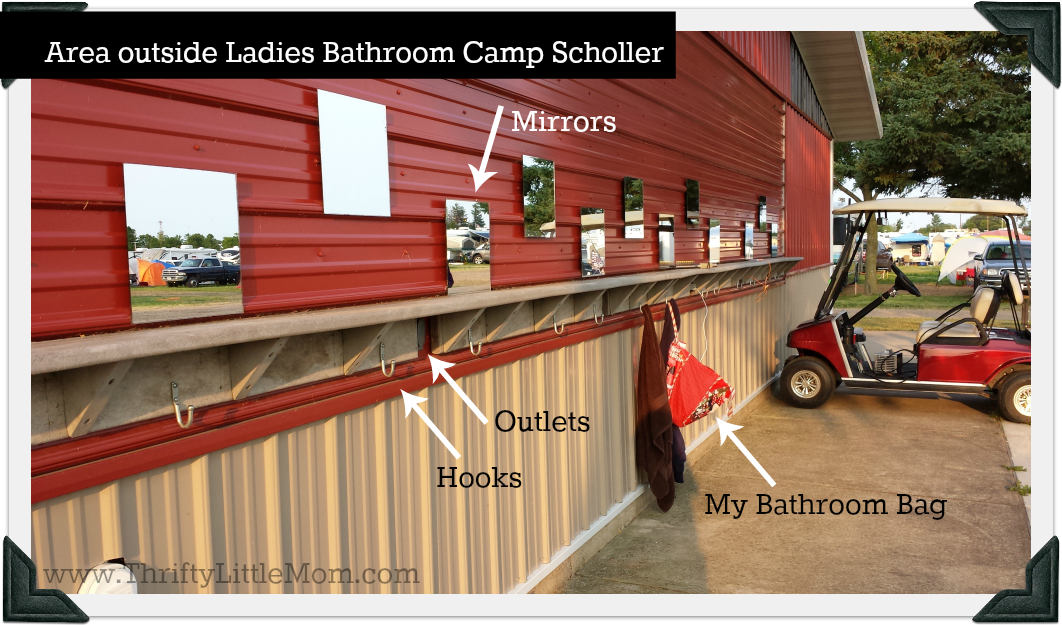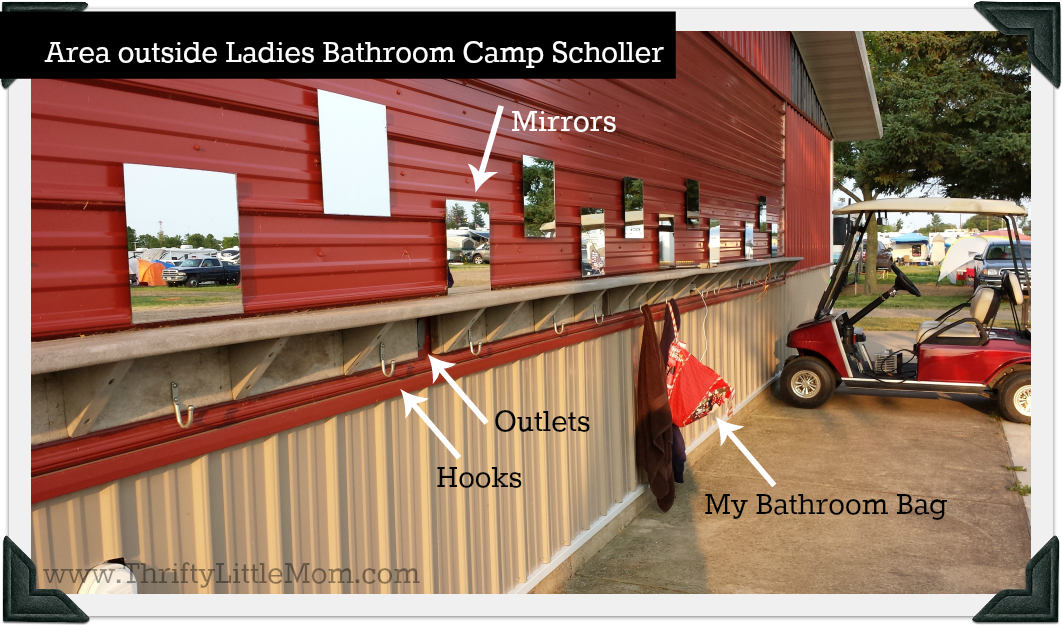 Toilets: To be honest, I don't mind using public restrooms but I also get uncomfortable when nature calls and my only option is tight stalls with people all around…listening… That may not be a problem for some women but it generally is for me. The beauty of these campground bathrooms is that they are noisy. Sinks going, showers running, people talking. It's actually quite private because of all the background noise. So you can "go" with a little privacy.
Porta Johns- There are also plenty of porta-potties for you to go to. In fact, where we camp each year someone goes to the trouble to decorate or label on just for the ladies!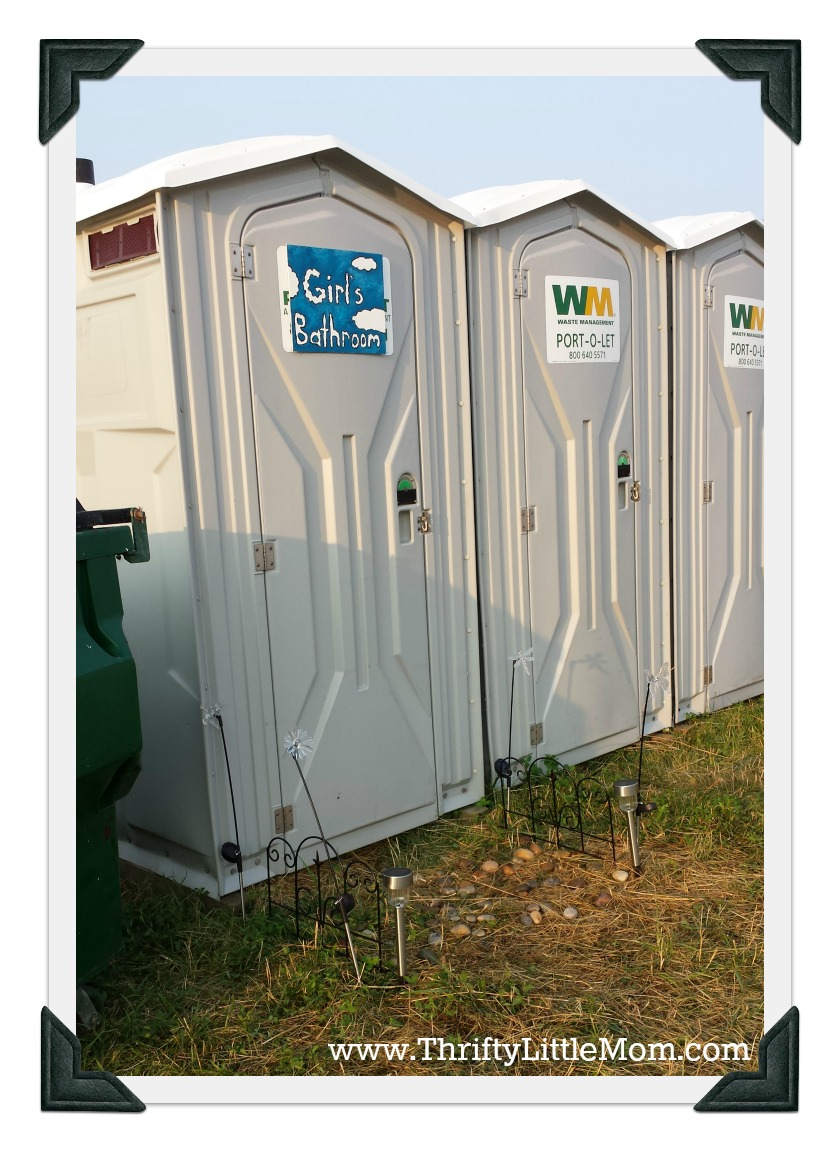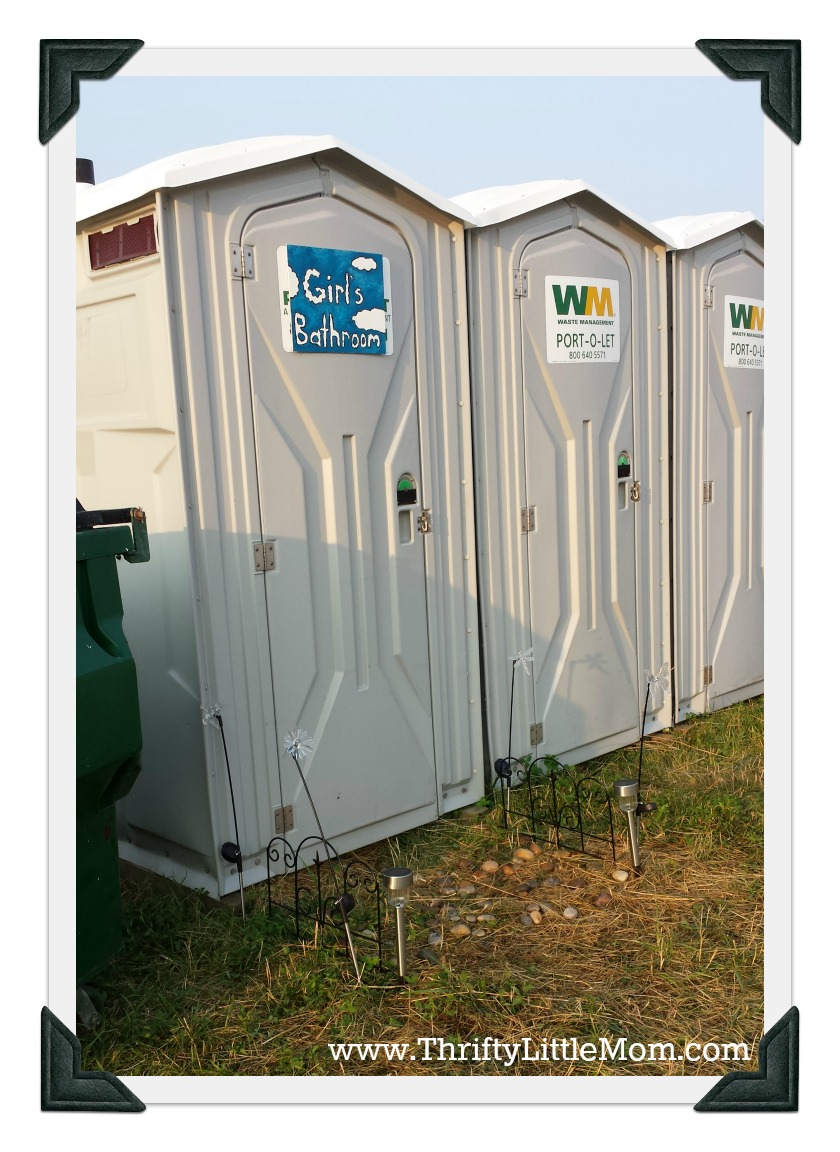 Showers- They have many showers in the bathrooms with a sliding curtain and a long bench placed just outside the shower row to keep your items on so they don't get wet. They also have hooks just outside each curtain for hanging towels. The showers are private and offer you a modest place to get cleaned up. The only catch to the showers is that they want to preserve water so the shower head is actually a long hanging hose with a sprayer on the end like you would see on a kitchen sink. To use the shower you have to squeeze the trigger. No constant flow of water above your head. No hands free showering. But again, I get it. No waste!
Shower Shoes- I recommend bringing shower shoes like flip-flops for each member of the family. The shower is private, but they are similar to toilet stalls in that you all share the same floor. No floor dividers.
WiFi– Throughout the camping grounds there are small shacks dedicated to the internet and charging your devices like cell phones. The internet isn't lighting speed but it gets done what you need to get done. In reality my husband and I needed internet several times on the trip and we just drove down to the local Starbucks and hung out for a few hours.
Where to get more camping gear in Oshkosh:
Walmart is really the best place but you have to remember that if you forget something camping related that many of the people who fly in can't bring tons of heavy gear so they buy it from Walmart when they arrive. We visited Walmart our first day there and it was beginning to be slim pickings. That's why you'll find my shopping list to print.
Goodwill- I've also heard that because the pilots can't take the gear back home with them that the Goodwill around the corner is the place to go for gear. Brand new, barely used camping stuff. We bought an air mattress at Target. Target's camping isle is small compared to Walmart.
Pool Noodles- As a note for people flying in, last year I noticed that the local dollar store had boxes of pool noodles outside for sale if you need them to cover you wings to protect your head as you camp.
Walking- We had a great camping spot until we started walking to the main events and realized we had picked the furthest possible point from everything. Bring good walking shoes or even bikes if you can. It's a lot of walking. A lot. Like miles. Really.
Camp Stores- The camp stores actually keep a good stock of paper plates, napkins and major food staples. Especially things you might want for a grill out or fire pit meal. They sell coffee, cocoa and even…Wisconsin Cheese! YAY!
Camp Scholler Entertainment:
Go To The Movies- There is a free movie played on a jumbo inflatable screen at the campground almost every night! You can buy popcorn and snacks at a tiny snack shack. The prices are reasonable. You could also stop by the Dollar Store to grab a few movie candy boxes to save a few bucks if you have a bunch of kids or are just frugal.
3) What to Expect- Workshops and Classes at AirVenture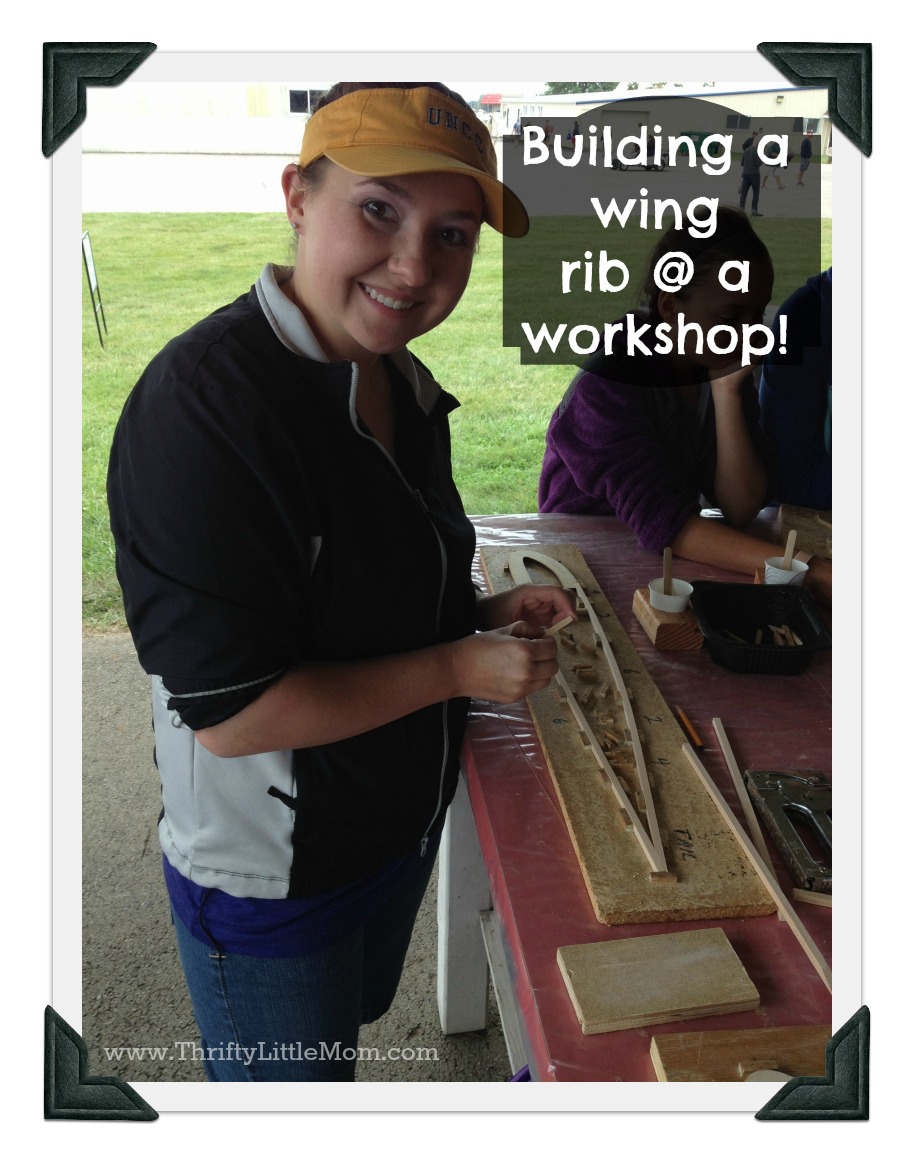 As first timers this was the overwhelming part. We had a schedule to fill up and tons and tons of options. Here is what we learned from our first time.
Make a "general" plan-

I thought that I would make a minute-by-minute planned schedule before we left using the planning resources on the AirVenture website. That was out the window day one. They offer most of the classes you want multiple times a day, everyday. Look through any of the classes that only happen a few times and plan those. Make a general plan of the classes you are most interested in and once you get there, arrange your daily schedule around the ones you'd like to do.

What is there to do at AirVenture as a woman?

Routinely I was one of the few women in these classes and I just want to say that if you are a wife, daughter, or girlfriend of the enthusiast, go! Go have some fun. Learning about this stuff helps you understand your spouses dreams and even gives you a chance to be a part of that. I had a blast! I got to weld for the first time in my life and did really well! I did riveting, worked with composite materials and learned more than ever thought I wanted to know about building an experimental aircraft. Now I'm excited to think that building one could actually be a "family" project. Don't be afraid to get in there and get your hands dirty! The instructors are kind, patient and helpful!

Get to your class on time-

If you plan to do a workshop that involves a hands on activity, get there on time.
Late Comers- Many instructors pay attention to who is late and will make you wait to participate until all the people that arrived on time have filled a spot.
On Your Mark, Get Set, Run!- If you get there early, sit closest to the activity tables. The problem with being in the front of a workshop is that if the front is farthest from the activity, the late people who missed half the class will grab all the spots before you can even get out of your chair. That can be frustrating. Position yourself not to get left out. Some instructors are sensitive to late comers taking spots and others don't even address it.
4) What to expect- Walking Around & Sightseeing at AirVenture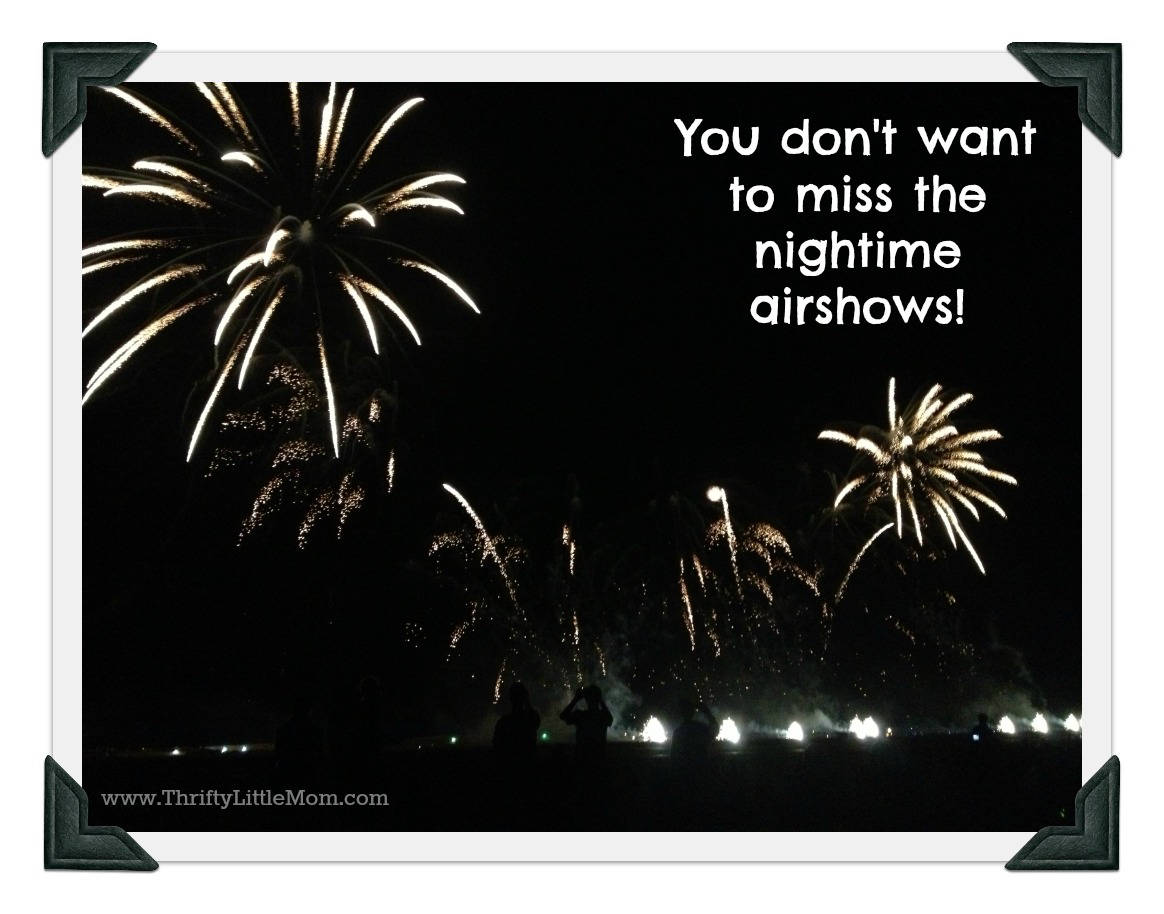 There are days worth of activities to do around the airfields.
There are thousands of planes to see.
There are airshows going on many times a day.
There are buildings of vendors, shops, food, activities, presentations and demonstrations.  There is even a flea-market.
It was so much to see and do we didn't actually do it all in the 5 days we stayed.
Find out where stuff is that you are most interested in and go visit them.  If you get bored, just start walking around.
Museums- Don't forget the museums which are all very cool.  EAA has worked hard to create a cool museum with lots of exhibits, video & media.
Seaplanes- Visit the seaplane area too!  Besides the cool seaplanes it's a great place to chill out, unwind, and even picnic.  The scenery was even unique.  Check out this gorgeous place that you can see from the docks.  The seaplanes area is quite a distance from the airfields so driving or taking a shuttle is best.  The walk would be really far.  It does cost money to park at the seaplanes area.
Ultralight Runway- Make sure to take time to visit the Ultralight Runway to see all the small planes, cars and contraptions people are taking into the air!  It's really cool to see the creativity of all the experimental air-crafts in this area.
5) Meal Planning and Prep for Camp Scholler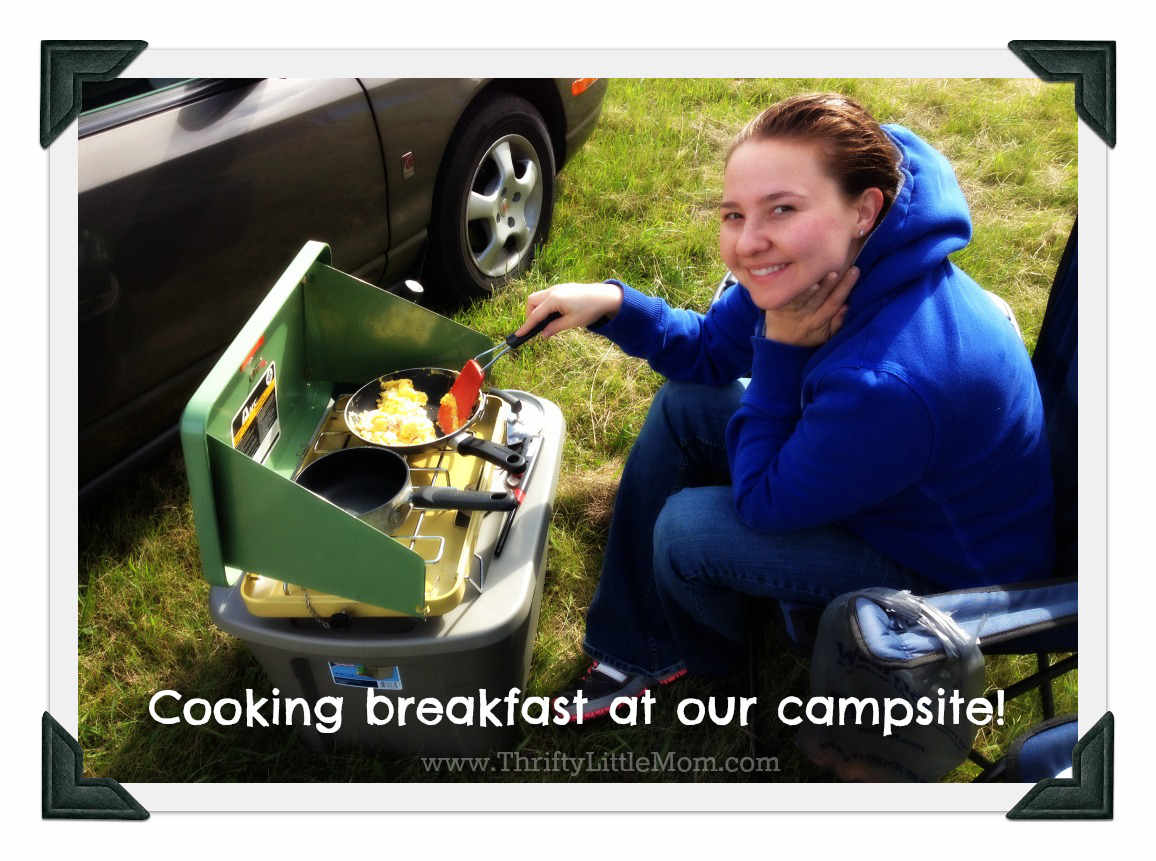 Freezer Meals- I made a menu before we left. I even cooked up some beef and chicken, froze it and put it a cooler when we left for the trip. That way it stayed really cold for the journey and days we were camping.
Bonfire- I thought we would do a bonfire often but we were so tired by the time we got back to our tent at night we just got out the tabletop stove and cooked up whatever we had.
Stocking Up Before- We decided to stop about an hour outside of OshKosh at a Walmart just to stock up on our essentials without having to stock up in OshKosh.
Breakfast- We boiled water on the cook stove and brought along Starbucks Via instant coffee packets. We also cooked eggs on the stovetop.
Lunches- I packed peanut butter and jelly sandwiches with bags of chips and we brought along our water bottles.
Eating Out- There are many many places to eat at the event. You can find food from all over the world. I even got my fancy iced coffee from a little stand. I have off-grounds restaurant suggestions toward the bottom.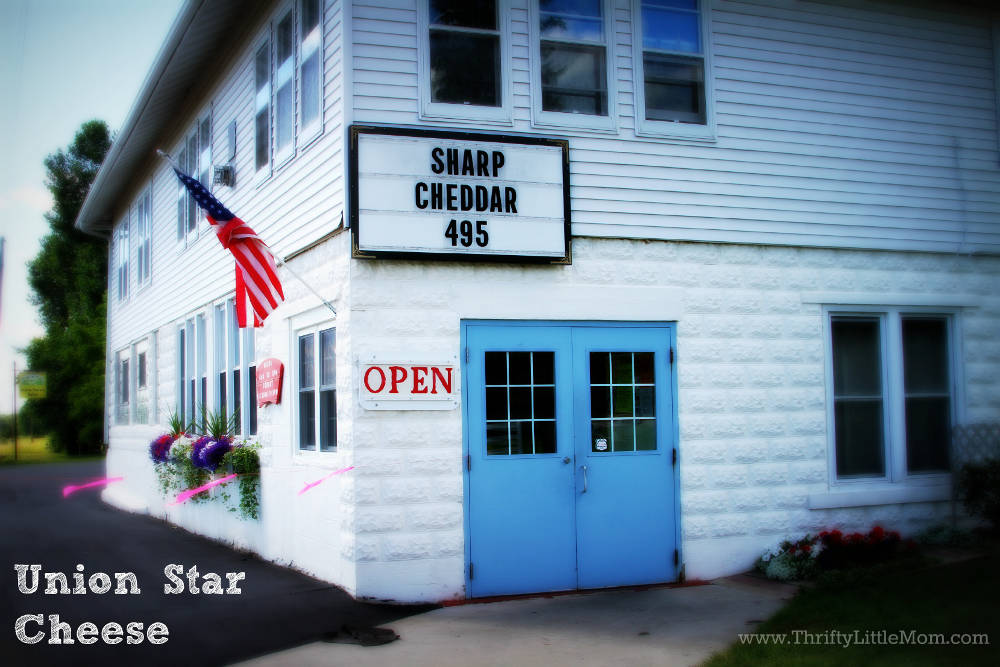 6) Sight Seeing- Visiting A Cheese Factory in OshKosh
Being that I love cheese and we were in Wisconsin, I couldn't help but be thrilled to find a cheese factory within driving distance!
If you decide to venture out away from AirVenture, consider going to visit Union Star Cheese and support a local family keeping Wisconsin cheese traditions alive!
The store is gorgeously historic and you can see all thier cheese-making factory machines as soon as you walk through the door.
The staff is amazing, kind and friendly!
The owner, Dan was so friendly that he came out and gave us a personal tour. I didn't know that cheese could be so interesting!
Apparently, Cheese curds are popular but they are like donuts in that you want to get them fresh! The only way to get them fresh is to get to the factory early in the mornings! (Call ahead for more info).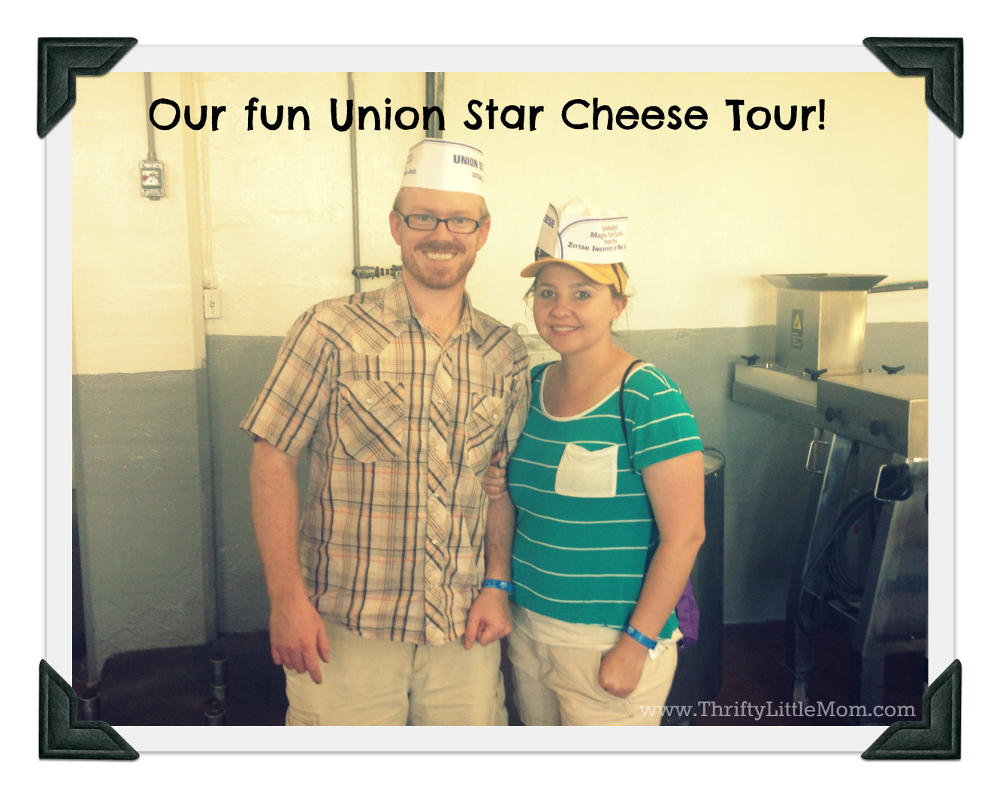 7) Restaurants to Try During AirVenture
If you stay on the main drag of OshKosh, you have all your major chain restaurants.
Two Brothers- We actually found a diamond in the rough with a local place called Two Brothers. On the outside it looks like an old Shoney's but the inside is amazing! They have invested a lot of time and resources inside that make the place warm and inviting. The staff is welcoming and friendly and the portion sizes are kind of ridiculous. The prices are great! The food tasted fresh and well seasoned. Don't let the outside fool you! The restaurant is kind of tricky to get to, but it's only a few short miles from AirVenture.
8) Hotels in Oshkosh during AirVenture
These book up fast. It might be a miracle if you get one.
9) Driving To OshKosh for AirVenture-
If you have to spend the night somewhere before you drive all the way to OshKosh BOOK A HOTEL BEFORE YOU LEAVE!
My husband and I have never made a cross-country trip as long as this one and we made one huge mistake. We didn't decide on where to stop for the night before we hit the road.
When we decided to seek out our hotel at 9:00 pm, there were no rooms for hundreds of miles.
We literally drove until 3:00 AM and slept in our car in the parking lot of a Holiday Inn Express.
We had to refresh ourselves in the bathroom of an IHOP. It was a BIG adventure for us but next time, I'll book ahead.
We really enjoyed our trip to AirVenture in OshKosh and would love to go back. Though the drive was long, it was worth it. My husband and I got lots of quality time together and I grew to appreciate his hobby a little more. I hope this post was helpful as you prepare for you trip. Please feel free to share any AirVenture advice of your own in the comments section below!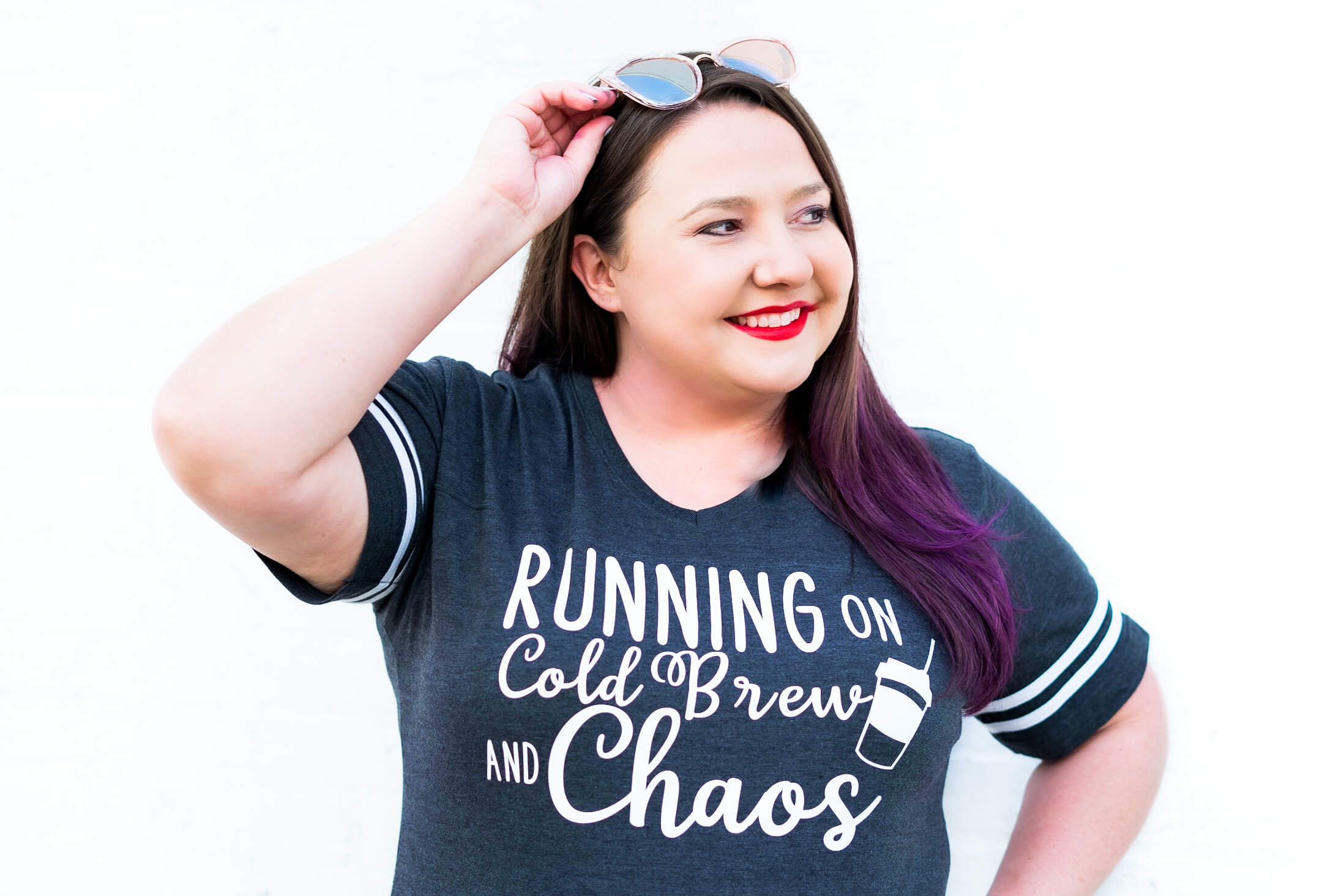 Kim Anderson is the organized chaos loving author behind the Thrifty Little Mom Blog.  She helps other people who thrive in organized chaos to stress less, remember more and feel in control of their time, money, and home. Kim is the author of: Live, Save, Spend, Repeat: The Life You Want with the Money You Have. She's been featured on Time.com, Money.com, Good Housekeeping, Women's Day, and more!
Summary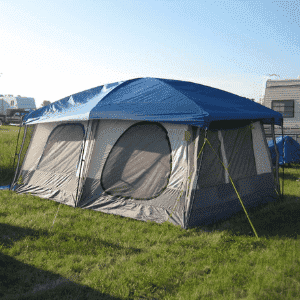 Article Name
How To Prep For Camp Scholler and AirVenture Oshkosh
Description
Need to prep for what to expect at EAA AirVenture Oshkosh & Camp Scholler? This is an in-depth, behind-the-scenes guide with a packing list.
Author
Publisher Name
Publisher Logo