How to Get What You Want Out of Life
This post contains affiliate links. As an Amazon Associate, I earn from qualifying purchases. I also earn from qualifying purchases made with other brands and programs. See my
privacy policy.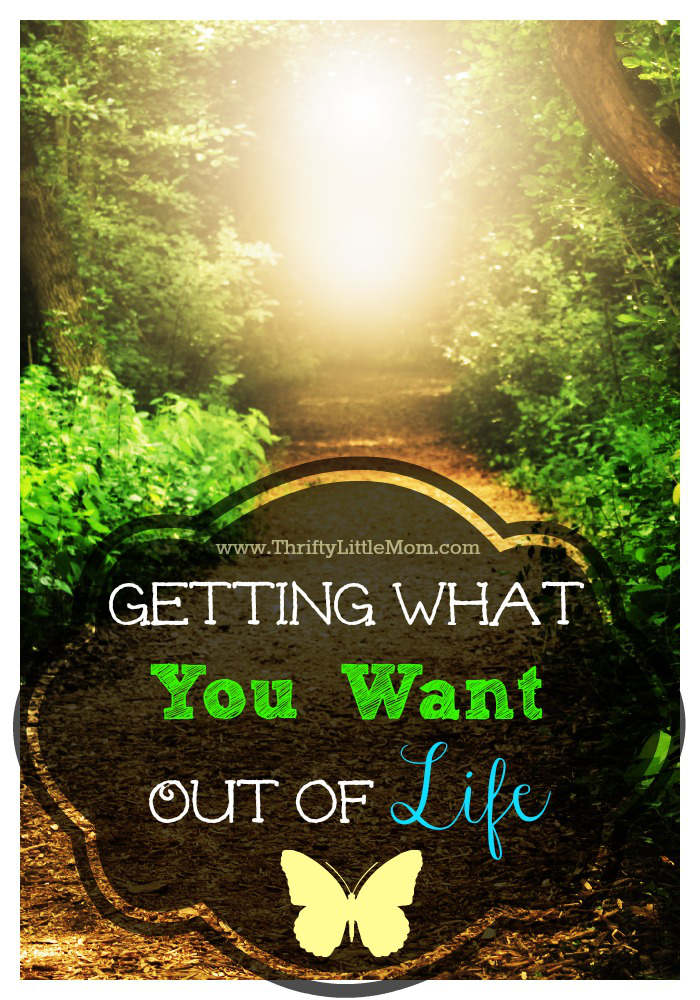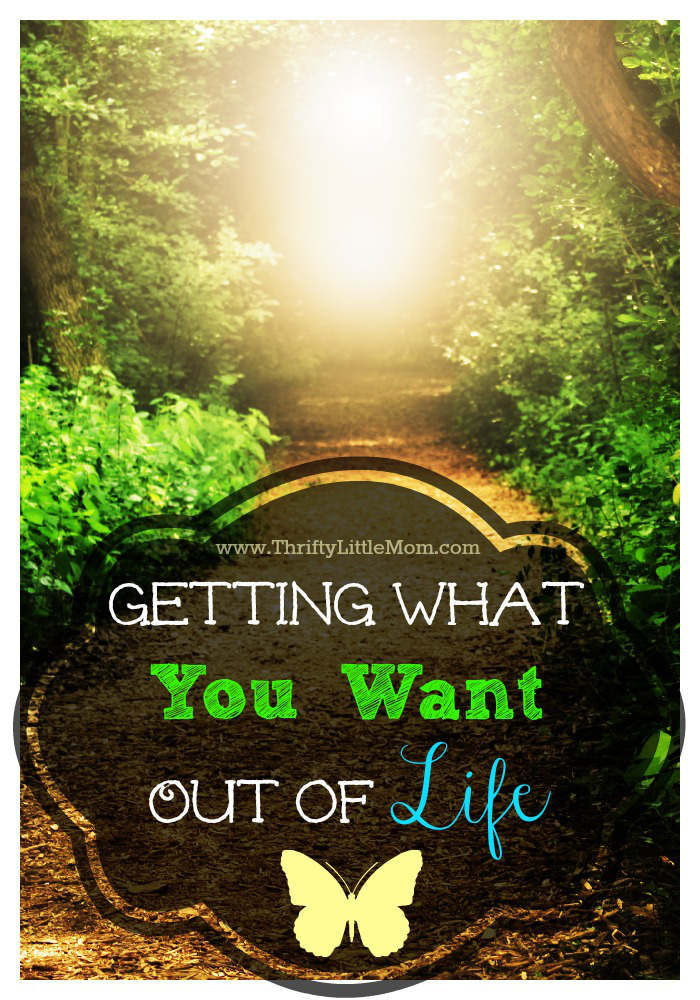 When I learned how to get what I wanted out of my life, I was young.  It's a life lesson I'm thankful I could learn early on.  The first half of this post is my personal story and the second half is tips on how to get what you want out of life.  How you read it is up to, but I hope it inspires you today to go after your own goals.
Crushed.
I stared at the list on the door in disbelief.  My name was not there.  An overwhelming sense of embarrassment and disappointment washed over me.  I just wanted to go somewhere immediately to be alone.  I needed to let the building torrent of tears go.  My throat ached as I strained not to let the tears show.  My sister waited expectantly a few feet away.  All I could do was turn, shake my head and quickly make a b-line for the car.  When the car door shut, it was done and I let it all go.  My sister got in the driver's seat and tried to comfort me but her words were just background noise to my thoughts.  What had I done wrong?  Was I really that bad?  I must have been too fat.  All these thoughts swarmed through my head.  I had dreamed all fall about making the middle school basketball team.  After a day of killer tryouts, all I had left to show for it was sore legs and hobbled walk.  I had been cut, I had not made the team.
Fight.
The truth is, I could have given up.  I could have accepted the fact that the good Lord didn't give me a talent for playing basketball or any other sport for that matter.  I could have just gone home everyday and played video games.  Something in me made me angry enough to fight for what I wanted.  The next day I went to the coach and asked what I could do to make the team next year.  I think she was a little thrown off but she gave me a few tips for practice and then mentioned that she had positions for team "managers".  Team "manager" is a nice term for "water girl".  I went home and told my parents I wanted to be the team manager and told them that I needed to be there a few days a week but that I wanted to go everyday to learn.  Being that I was a little overweight I think they thought the daily exercise could do me some good so they agreed.
Prove It.
I went to the first practice and showed up in my gym clothes.  I think the coach was surprised to see me there but didn't say anything.  Then the drills began.  I didn't get in the way of the team practice but I hung out on the far side of the gym and I did every single drill that the team ran.  If they ran sprints, I ran sprints.  If they dribbled up and down the court, I dribbled up and down the sidelines.  If they practiced shooting, I practiced my form against that wall or on a side basket.  If you didn't know I was the manager you might have thought that I was an anti-social player.  I was the only manager all year that did that.  There were a few other girls with the same job who only showed up when they were called on.  I was there everyday, day after day.  Once the season was over I had a good friendship with many of the team members and the coach.  I spent a lot of time with the coach on the bus after games because everyone else's parents came to games to watch them play and took them home.  Me and the coach had to ride the sport bus back.
Blood, Sweat & Tears.
After the season I practiced everything I had seen done in those practices on my own.  Every-night when my homework was done, I was outside practicing.  When the next basketball season came around I went the tryouts ready.  This time when I walked up to the first cut list, my name was there and I had made it through.  When my name appeared on the door for the final team roster I stared at it long and hard.  I know most of the girls who had played the year before just walked up to glance to confirm nothing weird had happened.  I took it in.  That spot might have been one person's scribble but for me it was an entire year of fighting back negative thoughts and doing something about my circumstances.  It was literally earned in blood, sweat and tears.  It was the first truly proud moment I experienced in my life.
Grow Up.
That particular lesson in my life was extremely important.  It taught me a lesson I have carried with me into my adult life.  That lesson is that if I really want something in my life I've got to fight for it.  I've got to do the work it takes to make it happen.  My dreams and goals are my personal responsibility.  While it's true that some people with talent, money or resources get things without much work, that's not "most" people, it's "some" people.  If you aren't "some" people you are going to have to get it in your head that what you want is going to come at a price and it will probably take some blood, sweat and tears to make your dreams a reality.  Okay, maybe not blood & sweat, but probably time and stress.
Getting What You Want.
Step 1: Set Goals & Dream.
Make a list- Sit down and make a list of the things you really want to accomplish in the next year, 5 years and 10 years.  Knowing where you want to go keeps you from wandering.
Dream- Don't be afraid to dream big.  Just remember that time and money are a reality.  Consider ways to achieve your dream(s) without sacrificing money you don't have or time you do have with people you love.
Step 2: Face Reality & Get Going
Need a Job?- With today's economy, maybe you just want a job.  Maybe what you thought would be handed to you the day you stepped off your college campus with your diploma has been a disappointment.
Monsters University- My favorite movie recently has been Monsters University.  If you haven't seen it, you should.  This movie is awesome because Sully and Mike basically get kicked out of school and have to figure out what they are going to do to make their career dreams as scarers a reality.  At the end of the movie you see that they get jobs in the mail room at Monster's Inc.  They make it their goal to set a record in mail sorting & delivery.  Then you see pictures as they move through various positions within the company and in each position they sought to be the best or set a record.  Then they become the scarers that we know from Monsters Inc.
Don't Give Up- As you look for a job, just remember that sometimes you have to take something a little less than you expect and earn the spot you want.  That's not always the case, but for those of you out there who feel a little lost, be willing to be the company water girl and prove that you belong on the main team.  If you work hard and go above and beyond, good management can't ignore that.
Don't Settle- Many people settle for mediocre but you don't have to.  Just because you don't like what you do, doesn't mean you can't change your future by giving what you are doing everything you've got!
Get Out- On the other hand, if you are in a job you hate that has no ability for you to do what you want, keep doing what you are doing to provide for yourself and your family and start going after what you really want in your spare time.  Apply, call and connect with people who have connections.
Knock on Doors- I moved out-of-state just after college graduation leaving behind a job that was on track for exactly what I wanted to do! After months working a job that wasn't exactly panning out to be my dream, I called my dad feeling really defeated and his advice was to "Go knock on doors".  He meant that I needed to physically show up at the place I really wanted to work.   I tried to explain that nobody does that anymore.  One day, feeling rather desperate, I drove down to the place I wanted to work that was hiring and literally knocked on the door.  I went dressed in my interview suit just in case I met someone with influence to make a good impression.  I went in and explained that I had applied online but that I wanted to drop off a physical copy of my resume.  I'm not exactly sure what happened but I recall several people peaking around a corner at me, the secretaries phone ringing and within 5 minutes I was sitting on the couch for an interview.  I got the job offer the next morning.  That may not work in some places, but it worked for me and I'm glad I listened to my dad and "knocked on doors."
Step 3: Change the Way You Think
In most every effort to achieve goals there is some amount of waiting.  Are you maximizing your waiting time?
Are you willing to see the positives in your current situations as you move toward a better future?
Learn- So your current situation sucks?  What can you learn from it?  While you are where you don't want to be there has to be something that you can walk away with to help guide your future.  That may be as simple as interpersonal relationships.  Learning to avoid dramatic people.  Avoiding office gossip.  Learning a skill you don't already have.
Motivational Books- If you need some real practical, yet humorous advice about achieving your dreams I recommend reading two books by Jon Acuff: Quitter and Start.  The guy is a hilarious writer yet his books make total since.  Start really inspired me to and I'm about to read it again for a little kick in the pants.
I hope that you have found some encouragement from this post.  Getting where you want isn't always easy but it can be done if you work hard, stay focused and pursue your goals with everything you've got.  The most important thing you can do in life is work hard where you are on the way to where you want to be.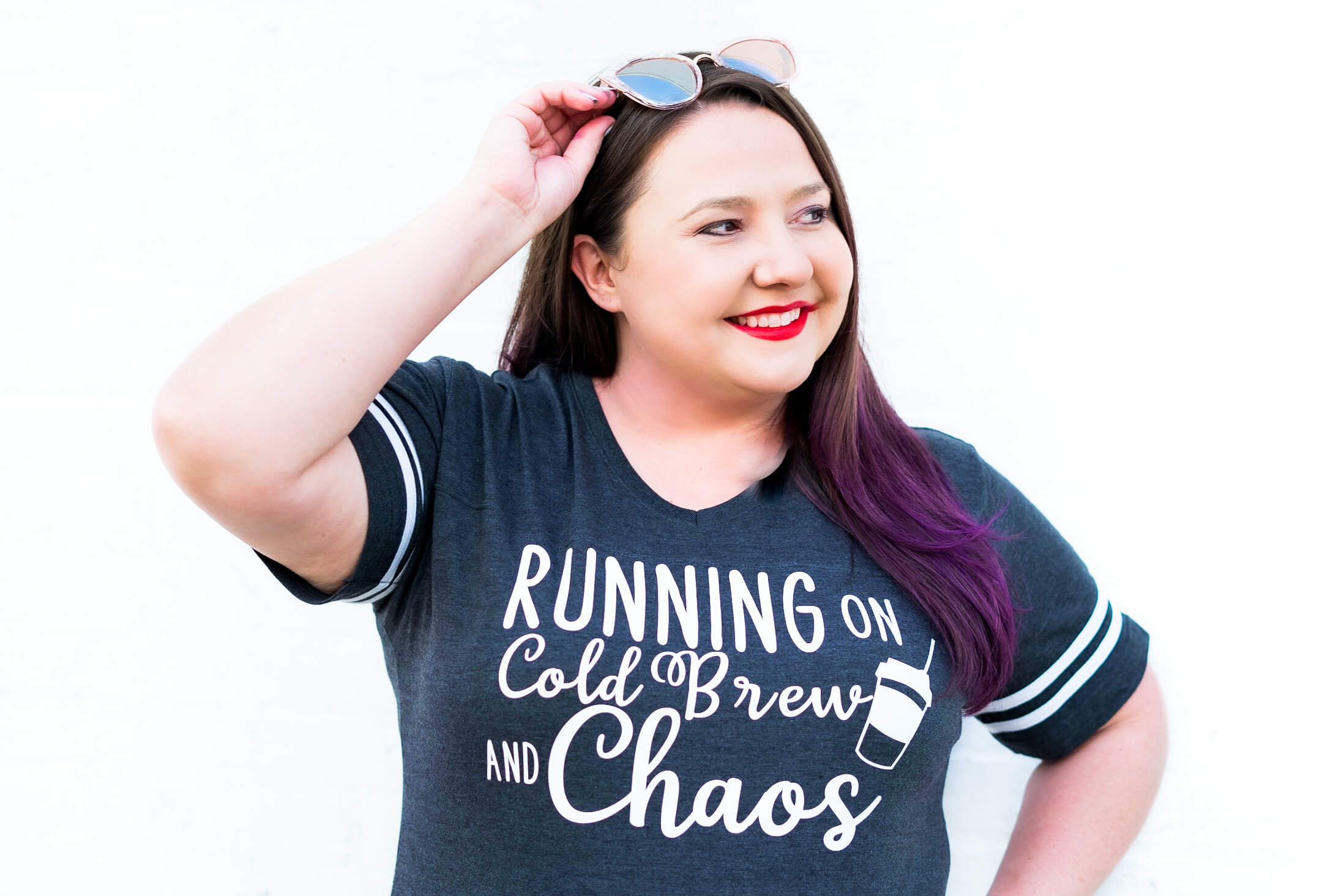 Kim Anderson is the organized chaos loving author behind the Thrifty Little Mom Blog.  She helps other people who thrive in organized chaos to stress less, remember more and feel in control of their time, money, and home. Kim is the author of: Live, Save, Spend, Repeat: The Life You Want with the Money You Have. She's been featured on Time.com, Money.com, Good Housekeeping, Women's Day, and more!