Building a Super Thrifty Backyard Play Zone
This post contains affiliate links. As an Amazon Associate, I earn from qualifying purchases. I also earn from qualifying purchases made with other brands and programs. See my
privacy policy.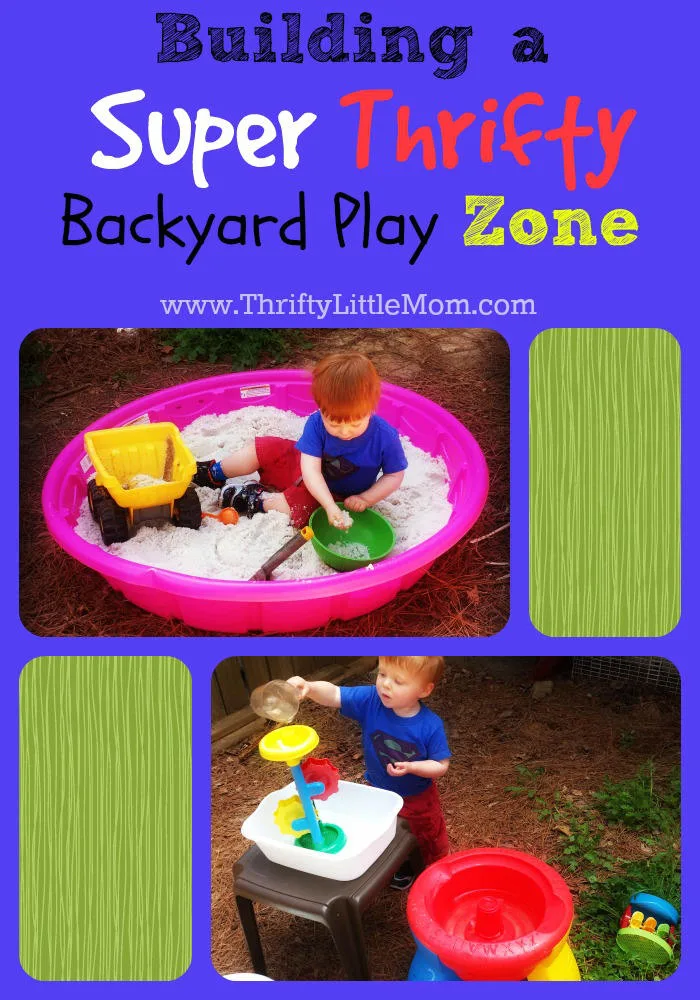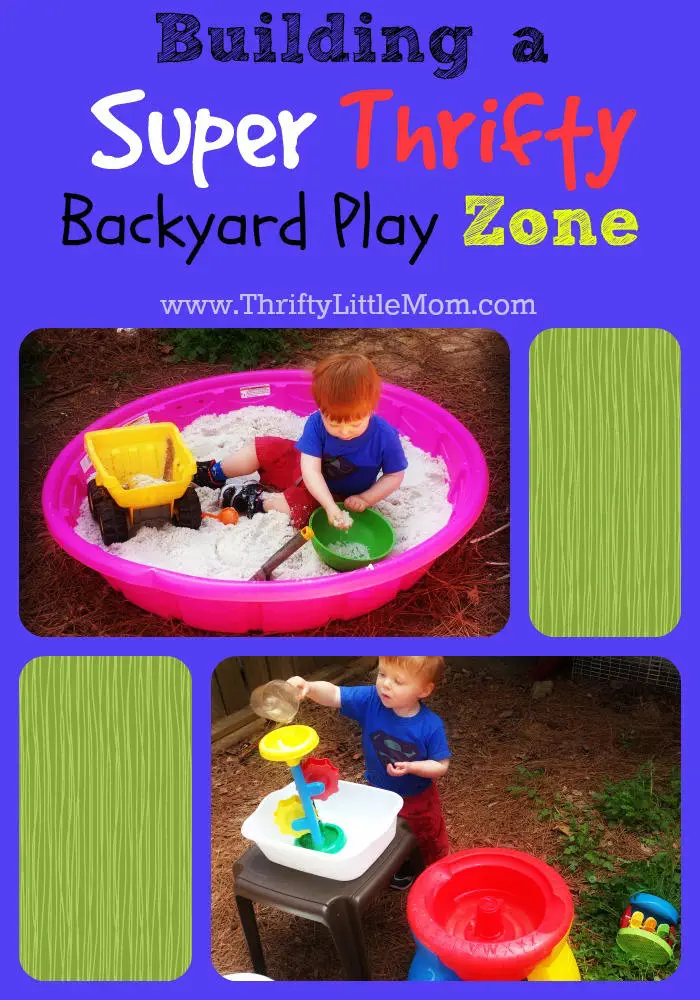 "Outside Momma? Outside?".  My toddler asks this everyday.  As the weather warms up I look forward to being able to take him outside more, but I've always felt like our backyard was kind of boring.  This is our first child so we haven't had to have a kid-friendly backyard set up.  There are piles of brush, a fire pit and poison ivy.  Having spent one too many days watching my kid run around picking up sticks and pine cones to play with (which is great, but only for so long) I decided that it was time to start building him a super thrifty backyard play zone, Thrifty Little Mom style.  That means gathering outdoor play equipment and toys from the 5 thriftiest places I know!  
Garage Sales
Thrift Stores
Consignment Sales
The side of the road
Walmart
With these three thrifty places at my disposal I was able to build my son a fun play zone in the backyard that's entertaining and encourages my son's development.  Here's what I did with just a little bit of cash and some creative foresight.
1. Garage Sales- I got a $70 toddler slide at a garage sale for $10 in new condition.  In fact, they were so interested in getting rid of big items for their move that they gave me a toddler climb and slide play set out of the back yard for FREE.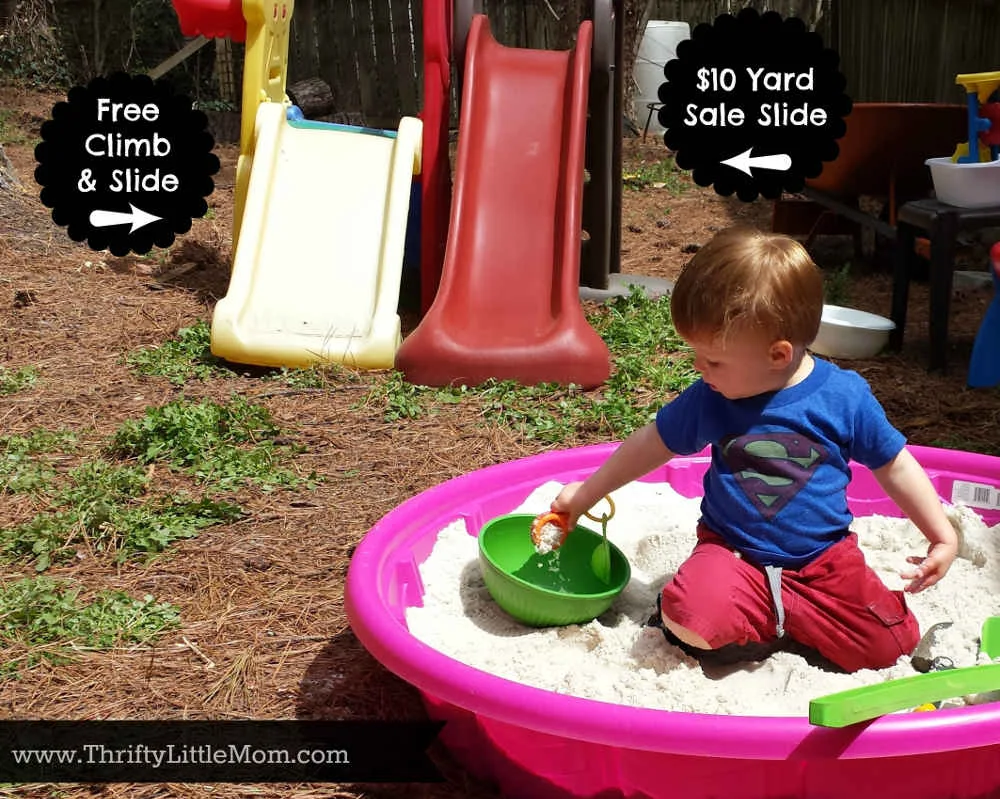 2. Thrift Stores- From my local thrift store I picked up a little water play table for $2.99 and I always keep an eye out for sand and water table toys.  Some of my favorites are the little water mills where you pour water in the top and it causes the wheels to turn.  I have purchased several water mills from thrift stores for less than $0.75 each.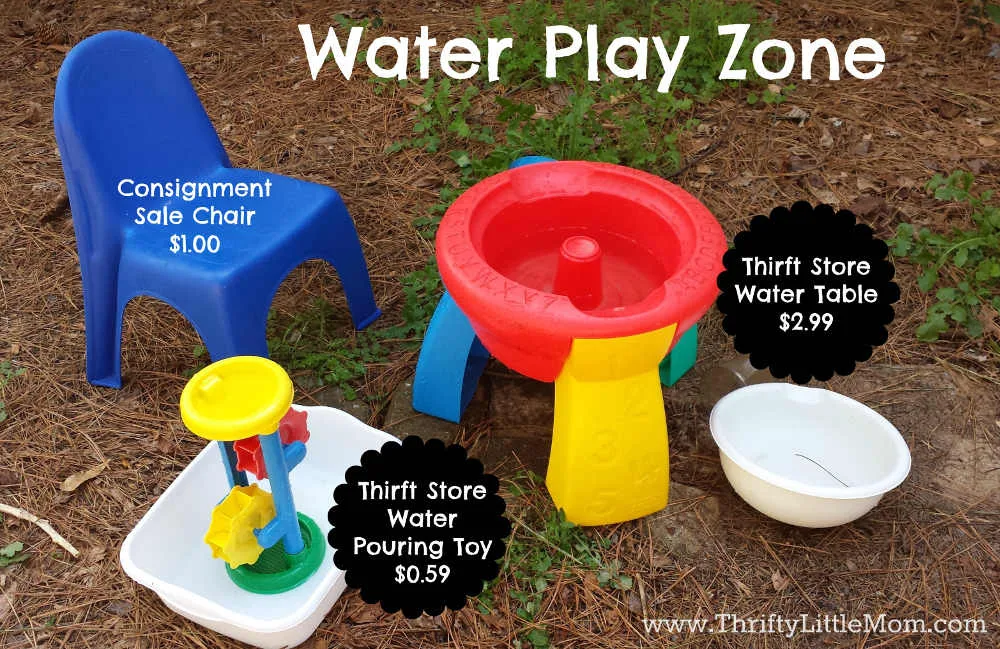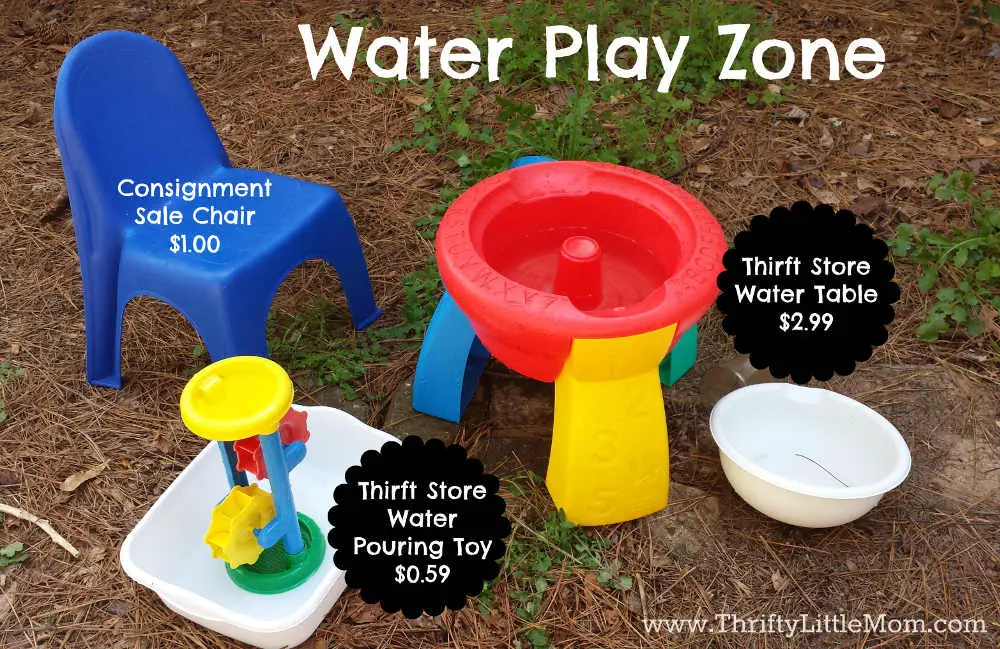 3. Consignment Sales- These are one of the easiest places to find toys you are searching for.  If you go to sales in the spring you will find tons of fun outdoor toys, slides, cars, bikes and swings and pay around 30% of retail cost.
4.The Side of the Road- My mom is an expert at this.  She has gotten my son an excellent condition toddler picnic tables and Vtech toys just by stopping by someone's pile labeled "Free" by their mail box.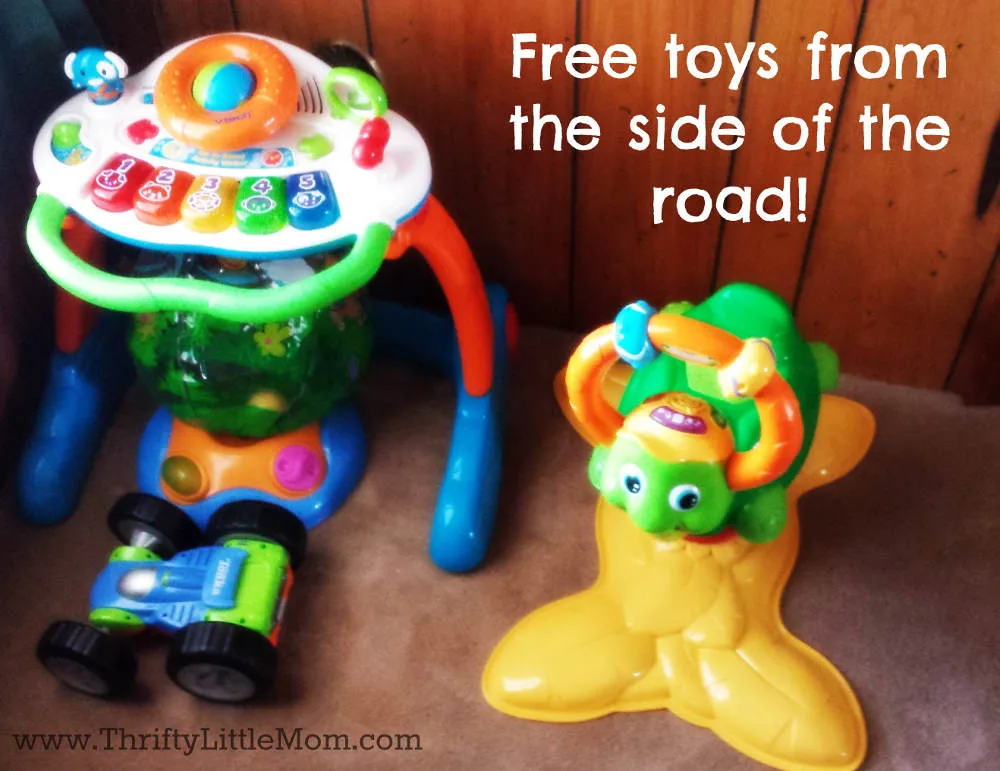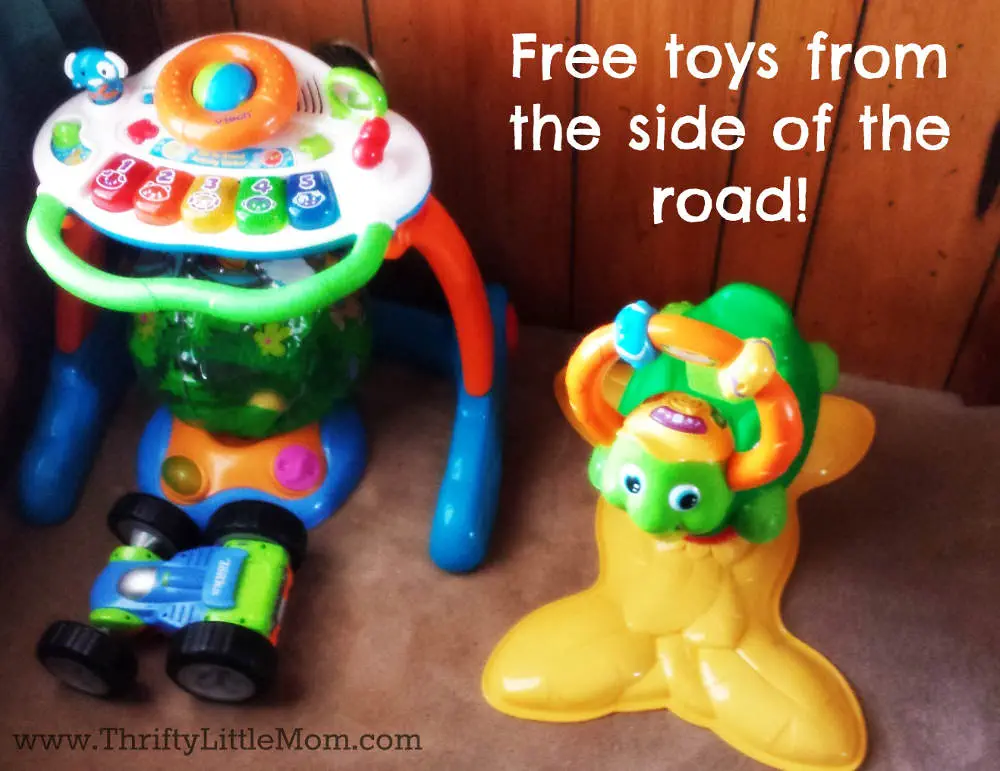 Getting stuff off the side of the road is not for the faint of heart.  People are going to see you digging through other people's trash.  If my parents hadn't shown me that I could get amazing furniture and toys this way I would be way too embarrassed to do it.  At this point in my life, I just get tunnel vision when I see stuff at the road.  I stop, confirm that it's actually free (usually there will be a sign or it will be stacked up next to a trash can) and then load it up in my car.  You want to look for a sign on the stuff or see that it is clearly stacked with trash so you don't steal some kids stuff that they left beside the road to go in and get a drink of water. If it's trash I leave it, if it's treasure I load it up!
5. Walmart- I'm going to be frank here, I don't enjoy shopping at Walmart.  In my area they aren't helpful and I can't find anything so I generally avoid shopping there.  In my quest to make a quick and easy sand box, I bit the bullet and got a cheap small kiddie pool for $10 and 4 bags of play sand from the garden center for $2.97 per bag.  It's hard to beat their prices on new items like these.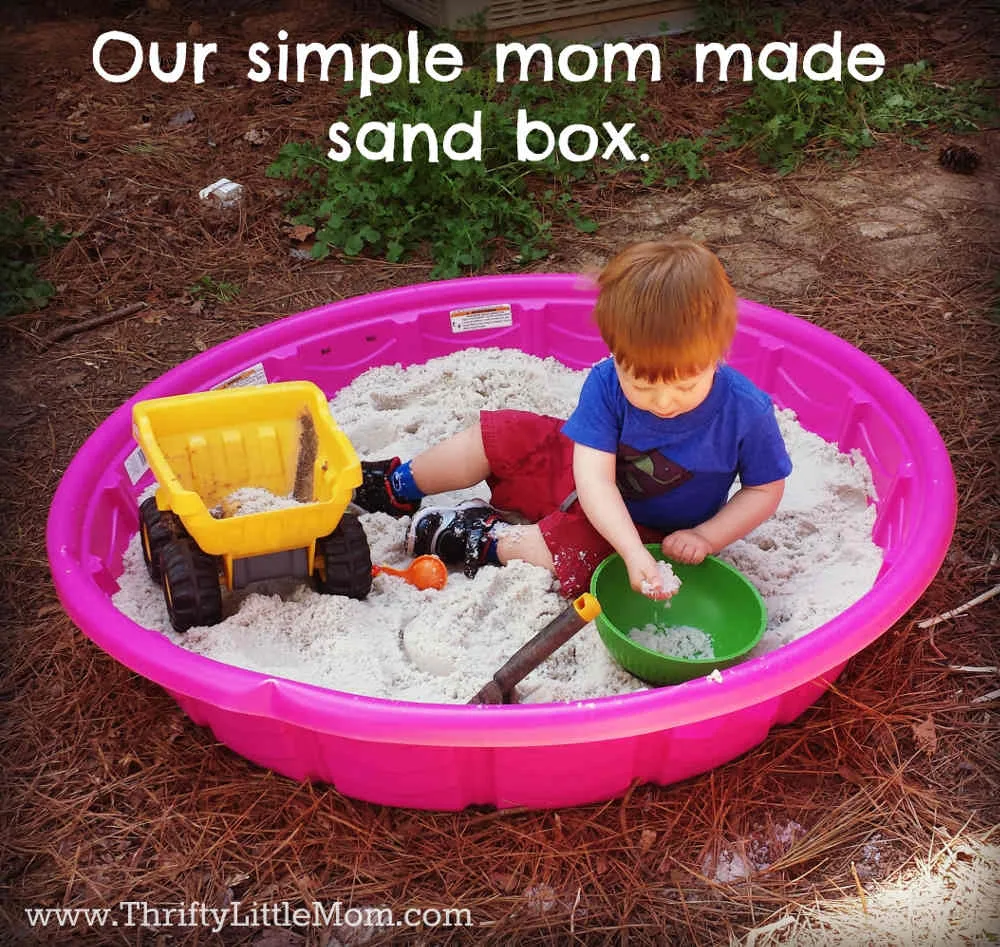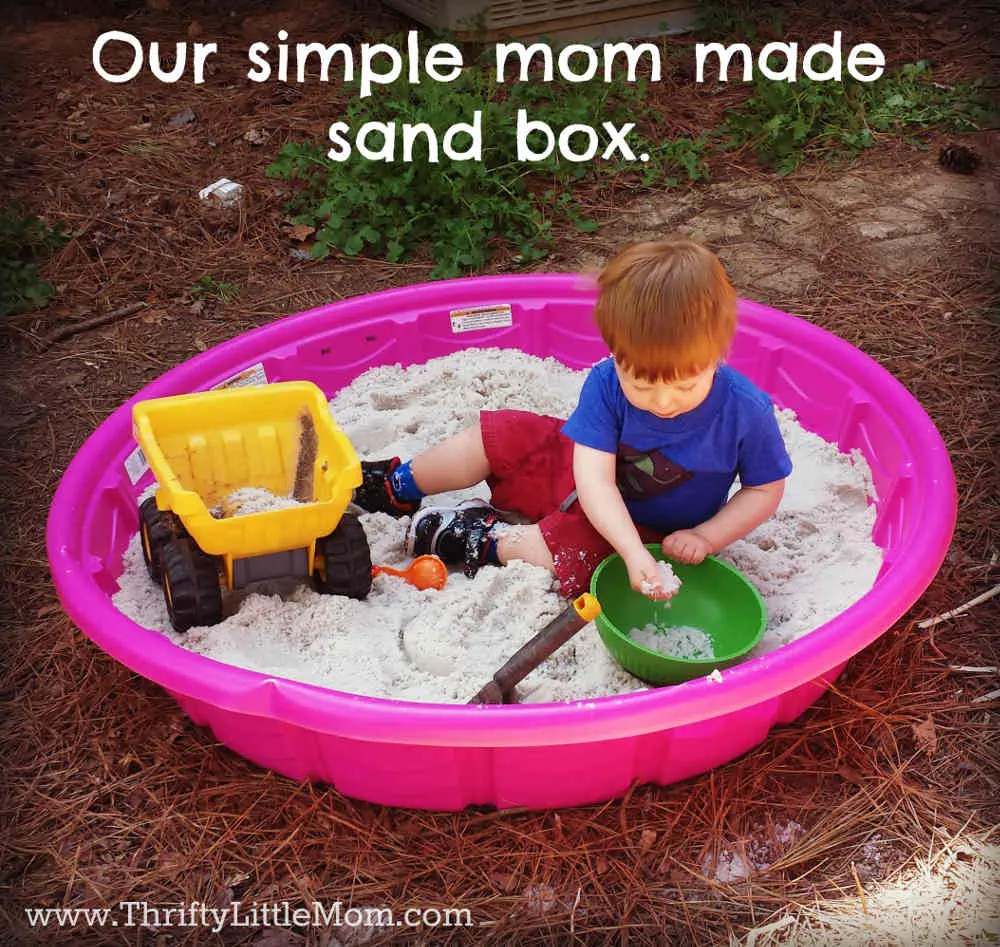 Making a Simple Mom (or Dad) Made Sand Box-
1- Small Kiddie Pool
4- Bags of Play Sand
1- 6 x 8 foot tarp (to keep the critters out when not in use)
Sand Toys or spoons and bowls from your kitchen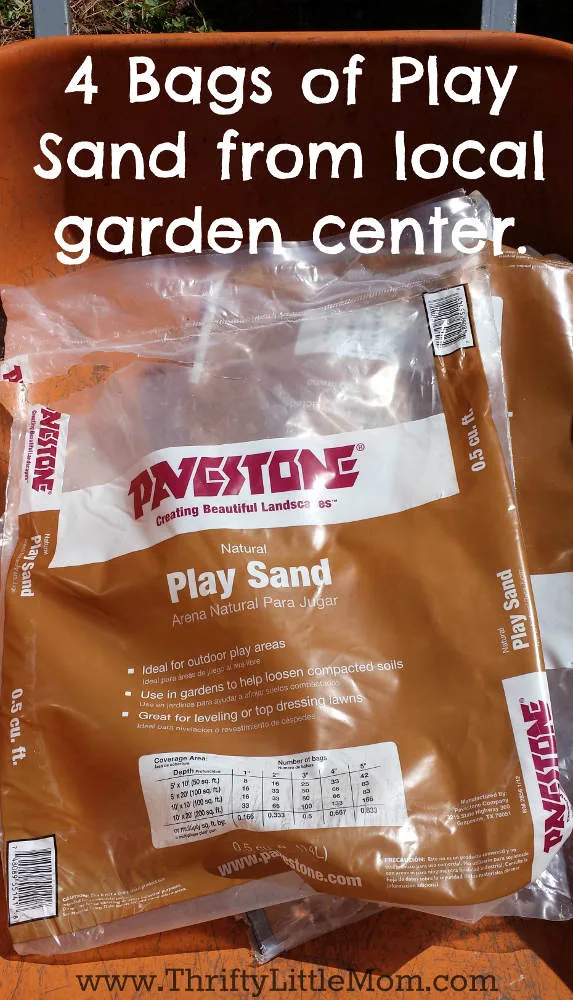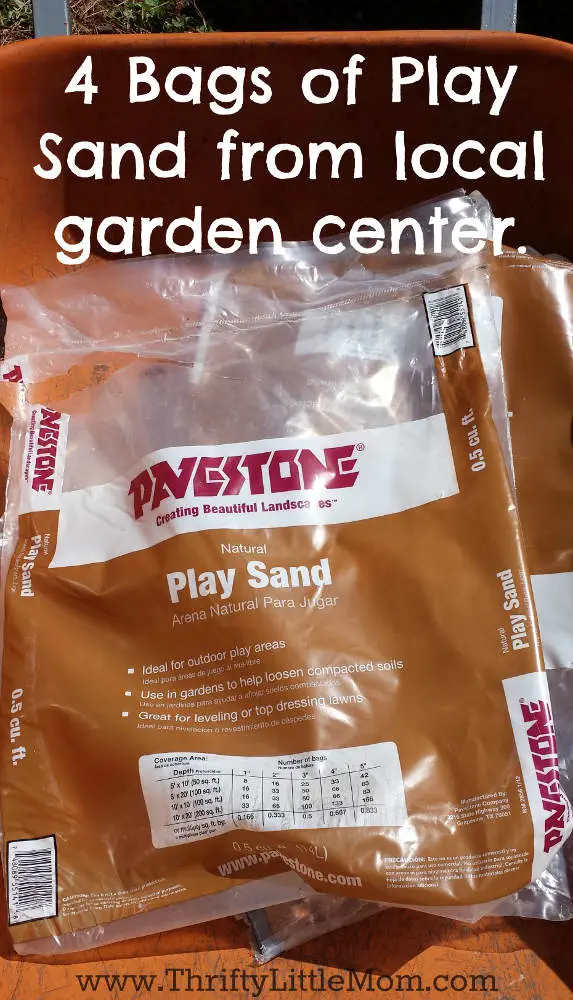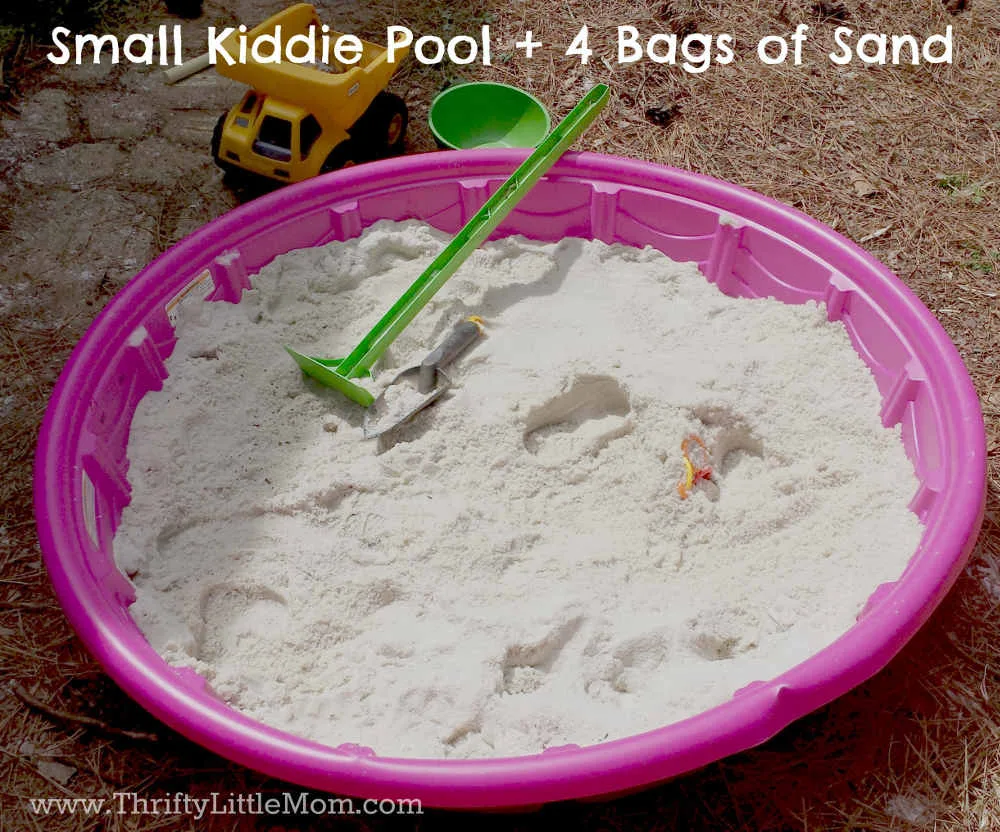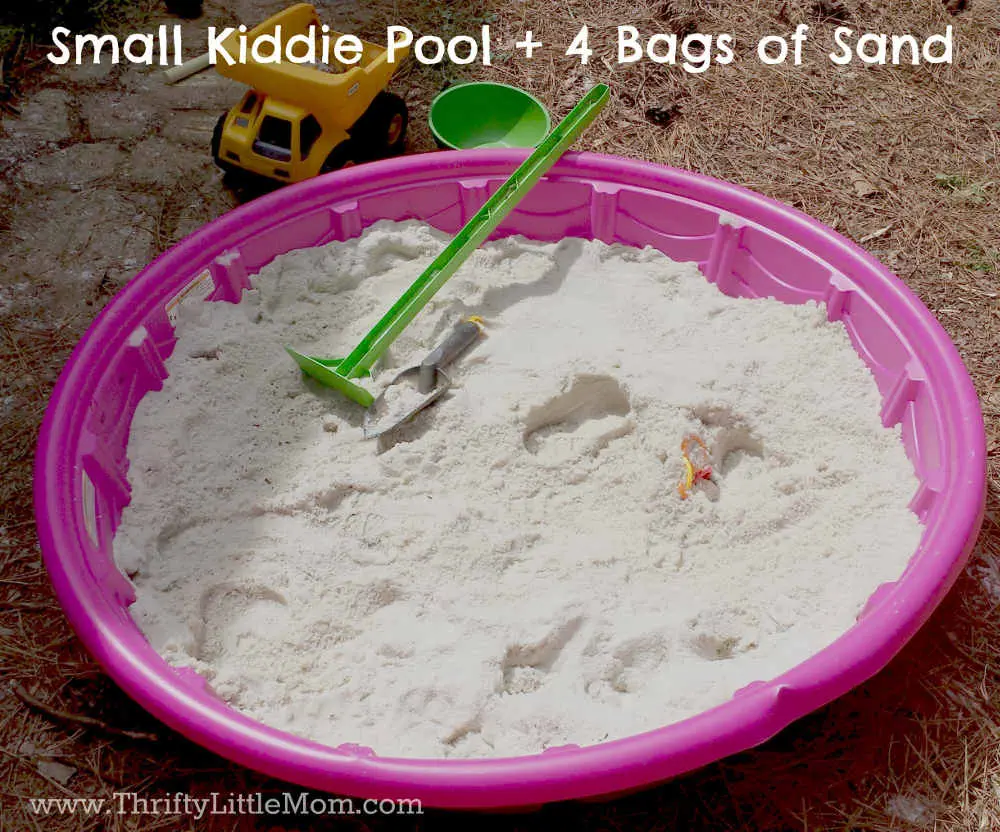 I hope you found this post helpful in guiding you toward how and where to buy amazing backyard play equipment at a fraction of the cost of buying the item retail.  There are so many unique ways to build your own toys from items around your home or from up-cycled items.  Let your imagination lead you to an awesome backyard play zone for your own kids.
Kim Anderson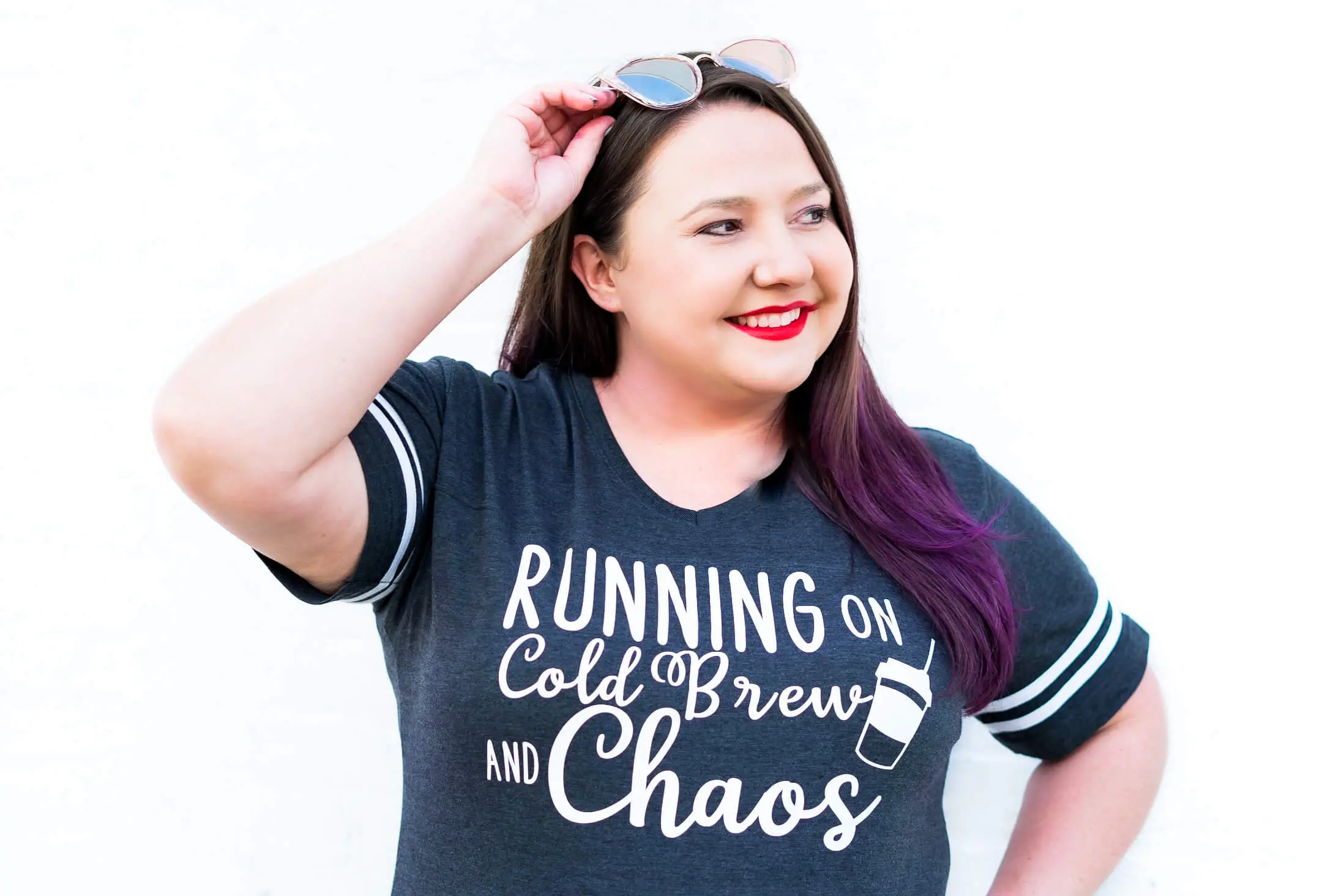 Kim Anderson is the organized chaos loving author behind the Thrifty Little Mom Blog.  She helps other people who thrive in organized chaos to stress less, remember more and feel in control of their time, money, and home. Kim is the author of: Live, Save, Spend, Repeat: The Life You Want with the Money You Have. She's been featured on Time.com, Money.com, Good Housekeeping, Women's Day, and more!