DIY Cash Envelopes For Easy Budgeting
This post contains affiliate links. As an Amazon Associate, I earn from qualifying purchases. I also earn from qualifying purchases made with other brands and programs. See my
privacy policy.
If you are reading this post, you must have some interest in creating DIY cash envelopes as a simple form of budgeting. In this post I'll give you instructions on how to make them plus a free printable cash envelope template.
Back in 2010, I found this approach to budgeting after experiencing a great deal of frustration trying reverse fraudulent charges on my credit card. After several hours of trying to explain that I have no reason to buy a computer keyboard and have it shipped to a random spa in California, I was done.
I knew that CASH would be easier and it turned out that cash ended up working even better for my ADHD brain than I ever imagined. It was the beginning of a journey that involved my husband and I paying off $93,000 in debt on one income in just around 2 years.
As you dive into DIY Cash Envelopes, I want to introduce you to 2 different ways you can do this that I believe qualify as DIY.
Print & Fold Envelopes
Paper Envelopes
Coupon Accordian Files
Let's break down how these DIY Cash Envelopes are set up.
DIY Cash Envelope Option #1- Print & Fold Envelopes
For this proces you will need:
Printer
Paper
DIY CASH ENVELOPE PRINTABLE
Scissors
Tape
Pen
I've made a free DIY Cash Envelope Printable. You can access it for FREE in my printables vault! Just look for it in the budgeting printables section!
Step 1: Print the DIY Cash Envelopes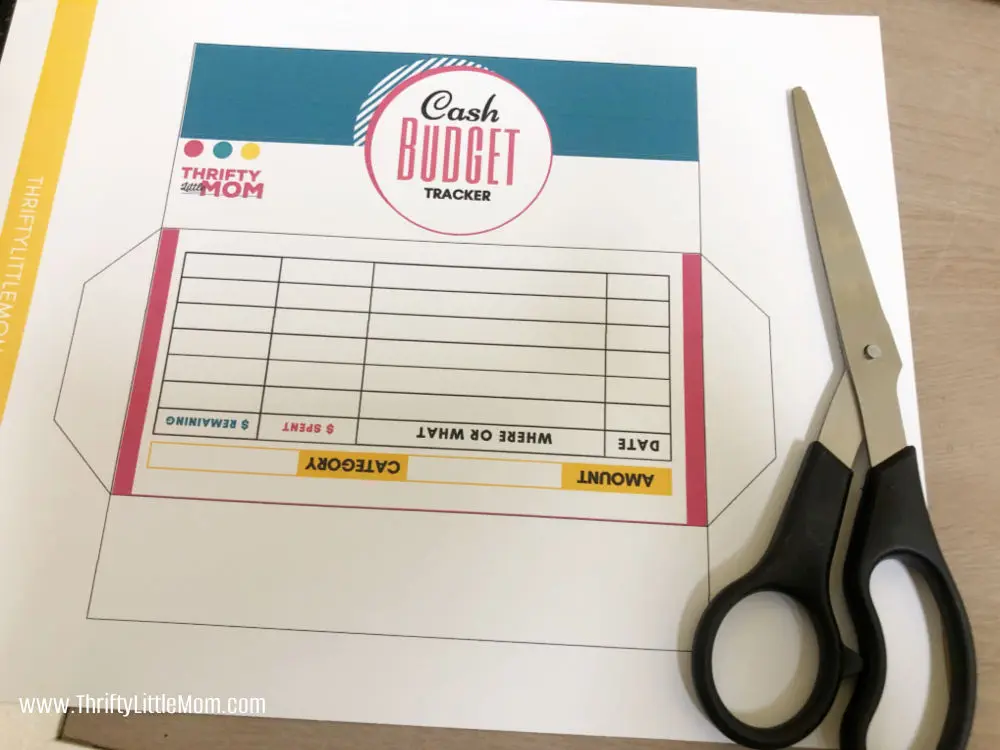 Step 2: Cut it out & fold it up to make envelopes.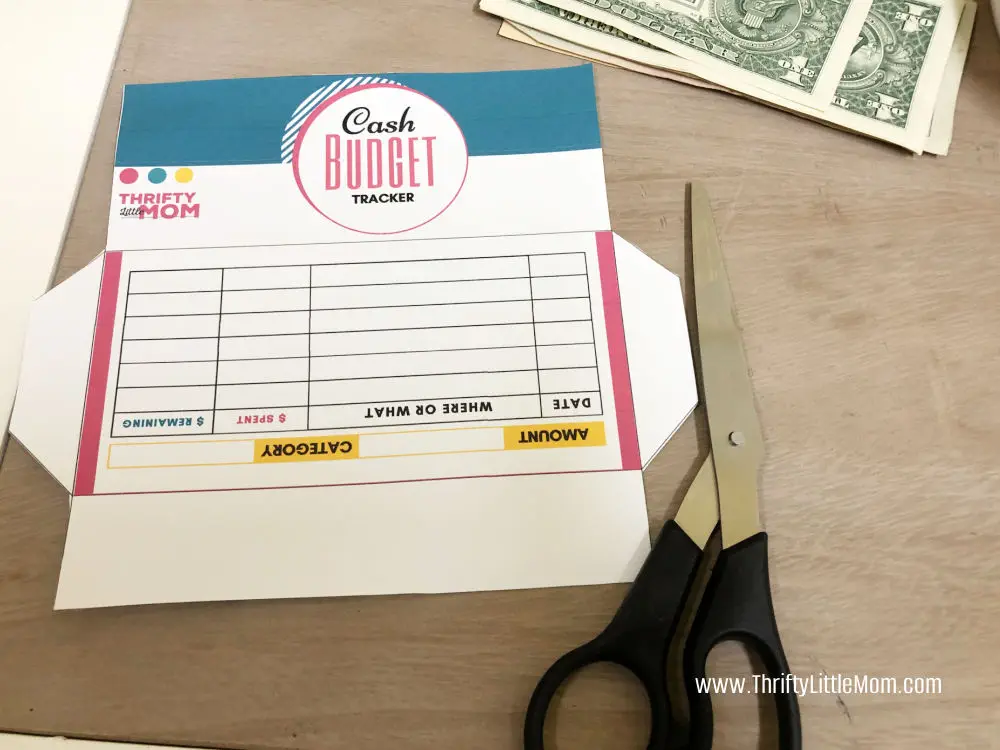 Step 3: Write the budgeted amount and category on the front.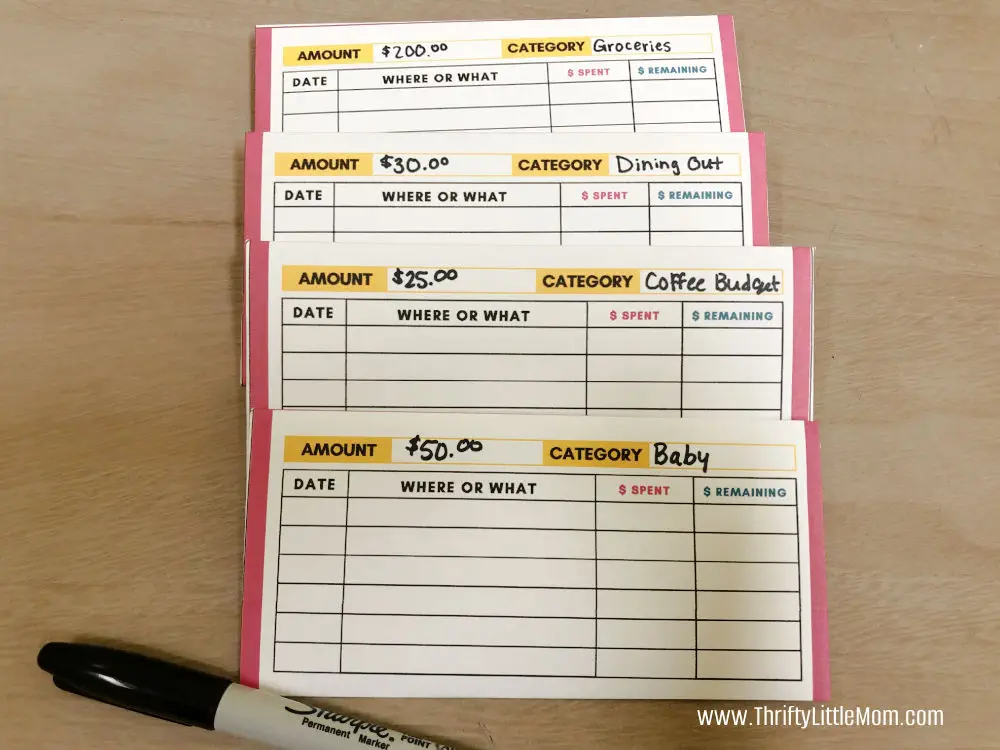 Step 4: Stuff the envelopes with your cash!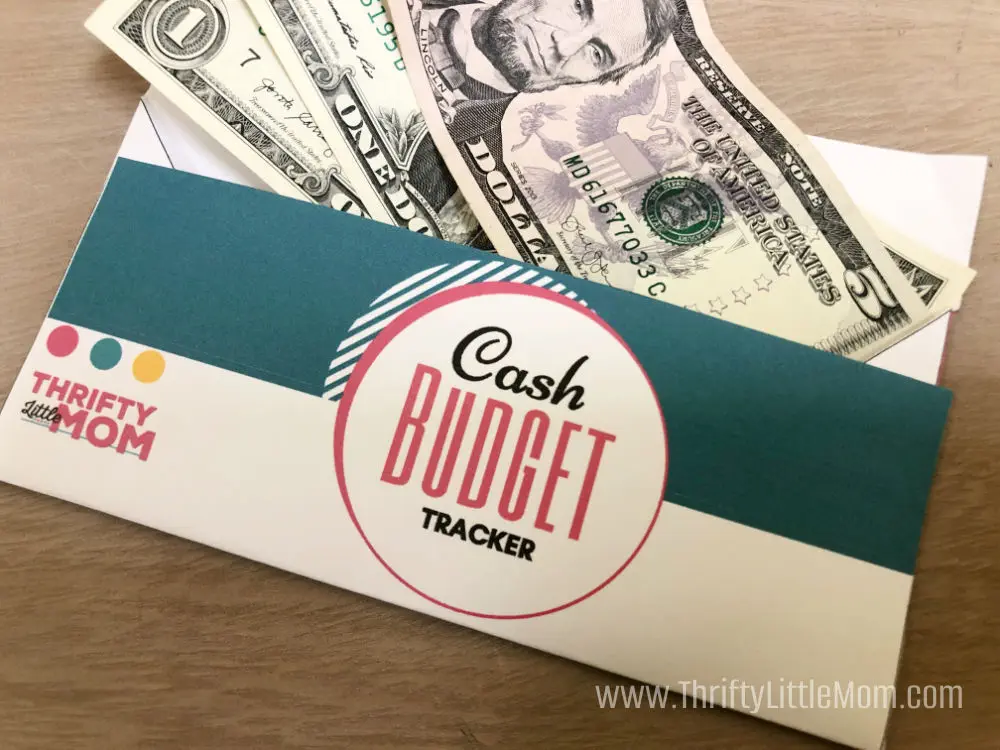 ---
DIY Cash Envelope Option #2- Store Bought Paper Envelopes
For this process all you need are:
3-5/8″ x 6-1/2″ Paper Envelopes
Printable Tracker (from above)
Pen
If you plan to use paper envelopes, then you just need one paper envelope for each of your spending categories.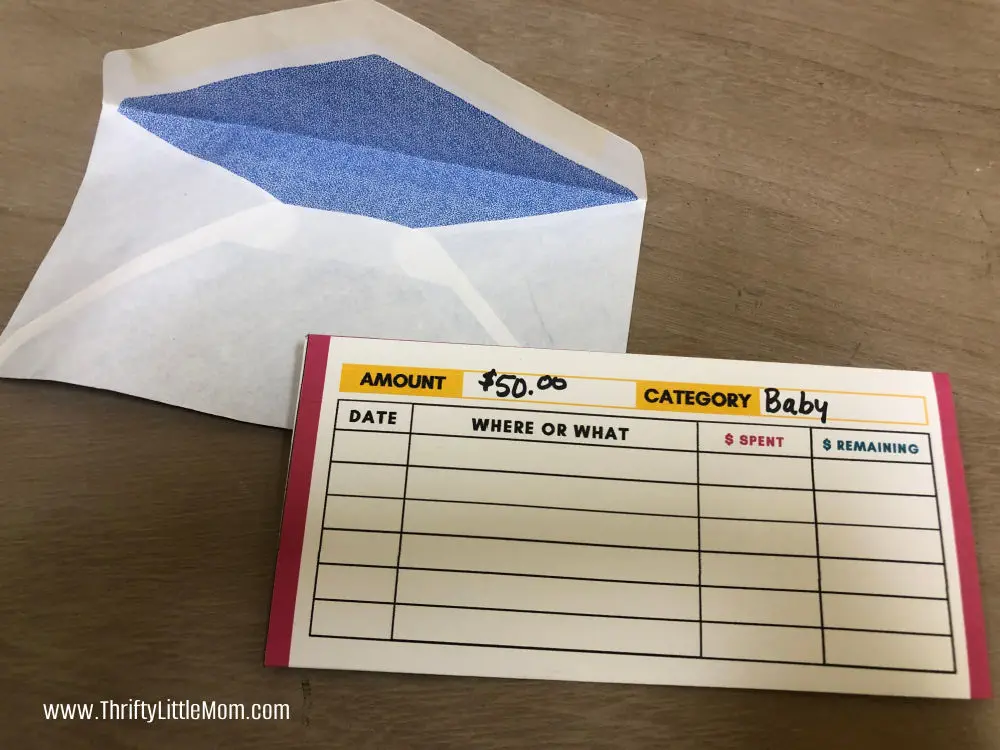 You can still use my DIY CASH ENVELOPE PRINTABLE from my printables vault but you'll only need to cut out the center area and attach it to the front of the envelope.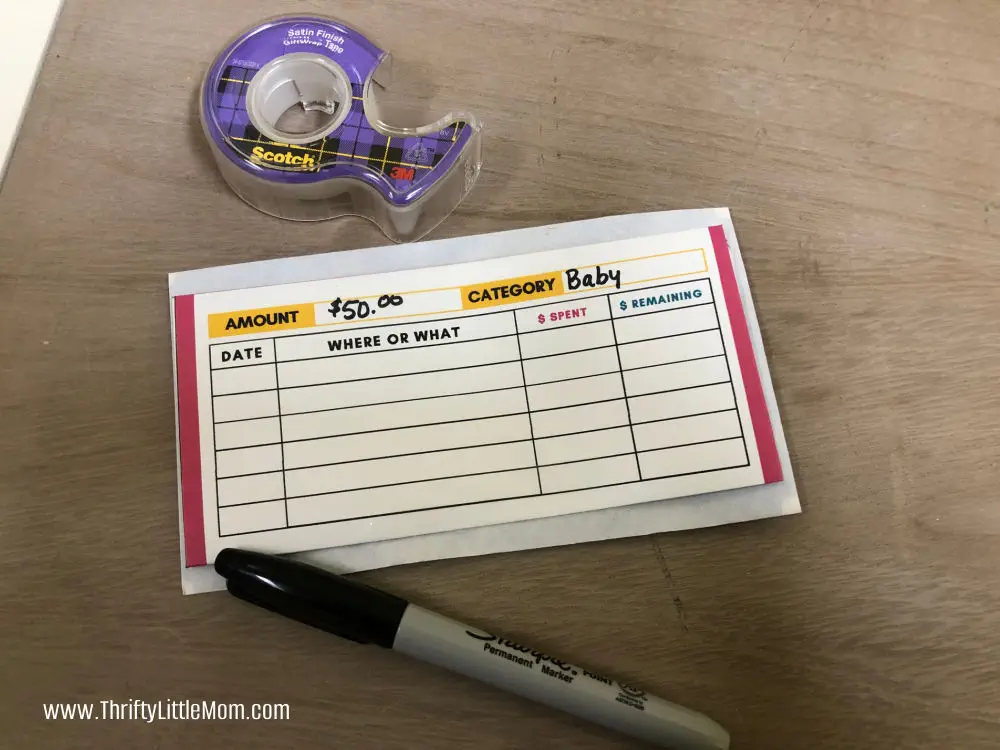 ---
DIY Cash Envelope Option #3- Coupon Accordian File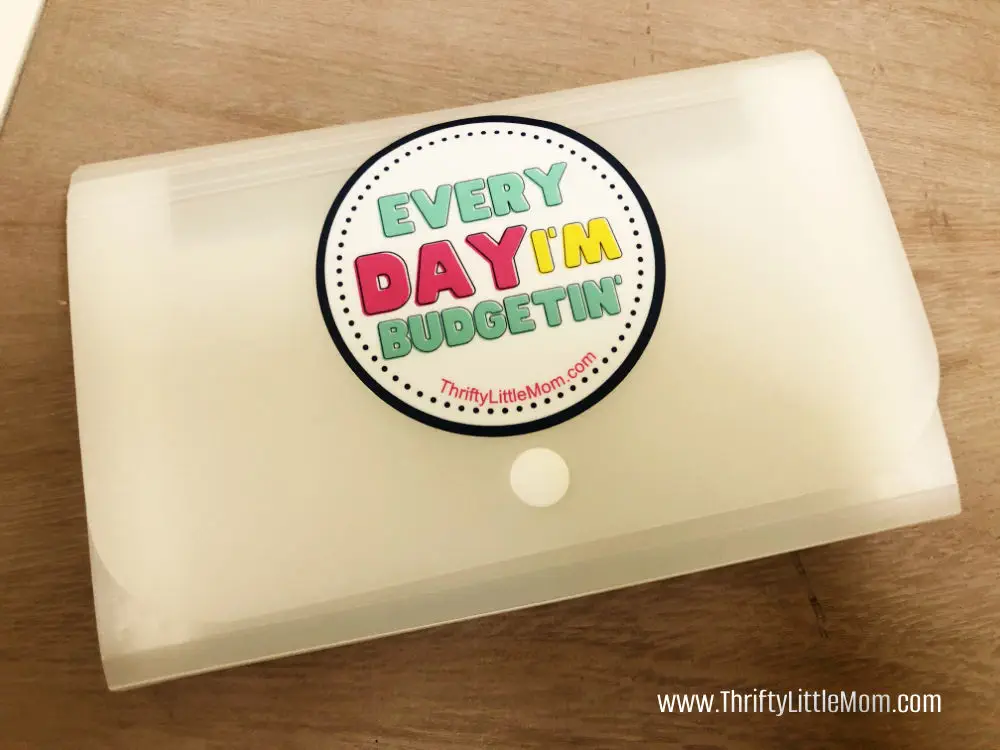 You can get these just about anywhere. I include them as a free bonus for students who purchase my Cash Fueled Life Kit.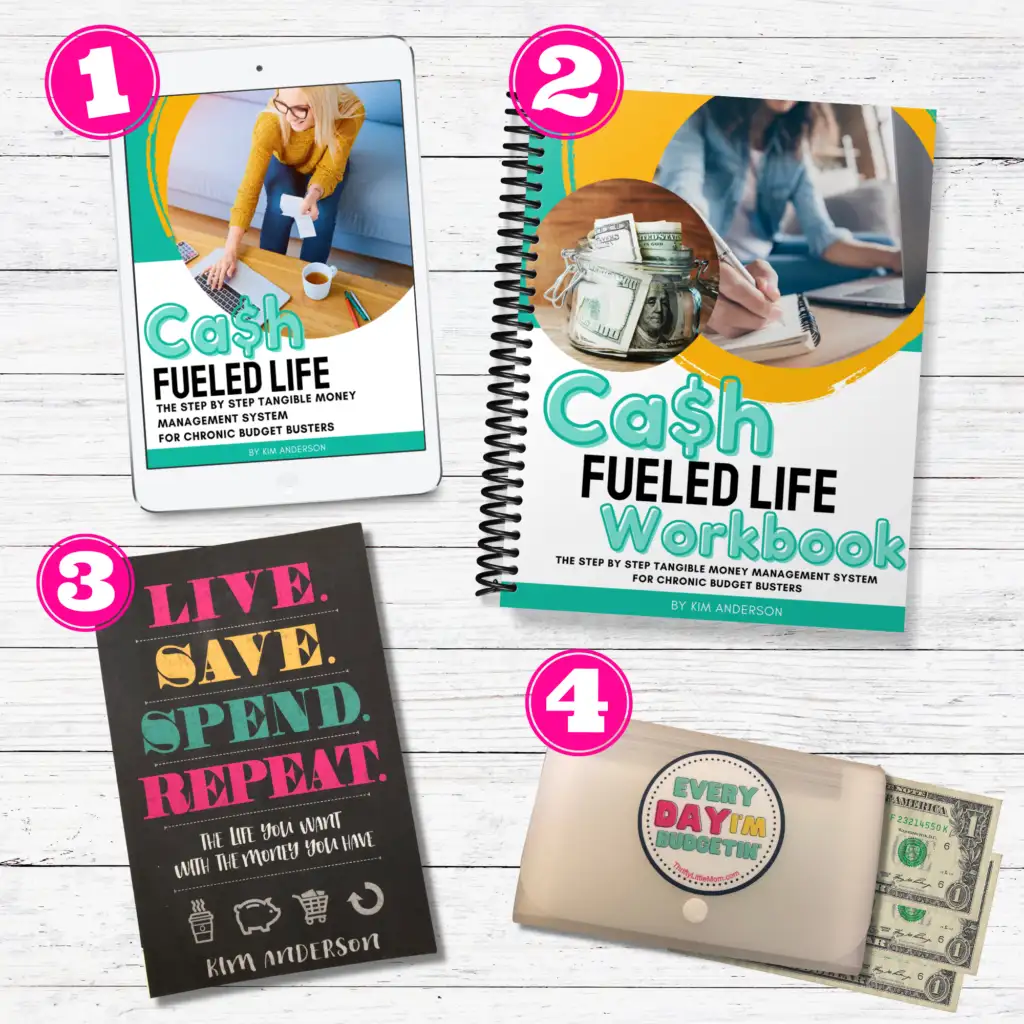 These accordian files are sturdy and are pre-divided so that all you have to do is add the category tabs yourself and you are ready to stuff them with your budgeted cash.
Before you get started, if you want to see my simple rundown of starting an envelope cash system for budgeting, check out my post, Quick Start Guide to the Cash Envelope System! Good luck and happy budgeting!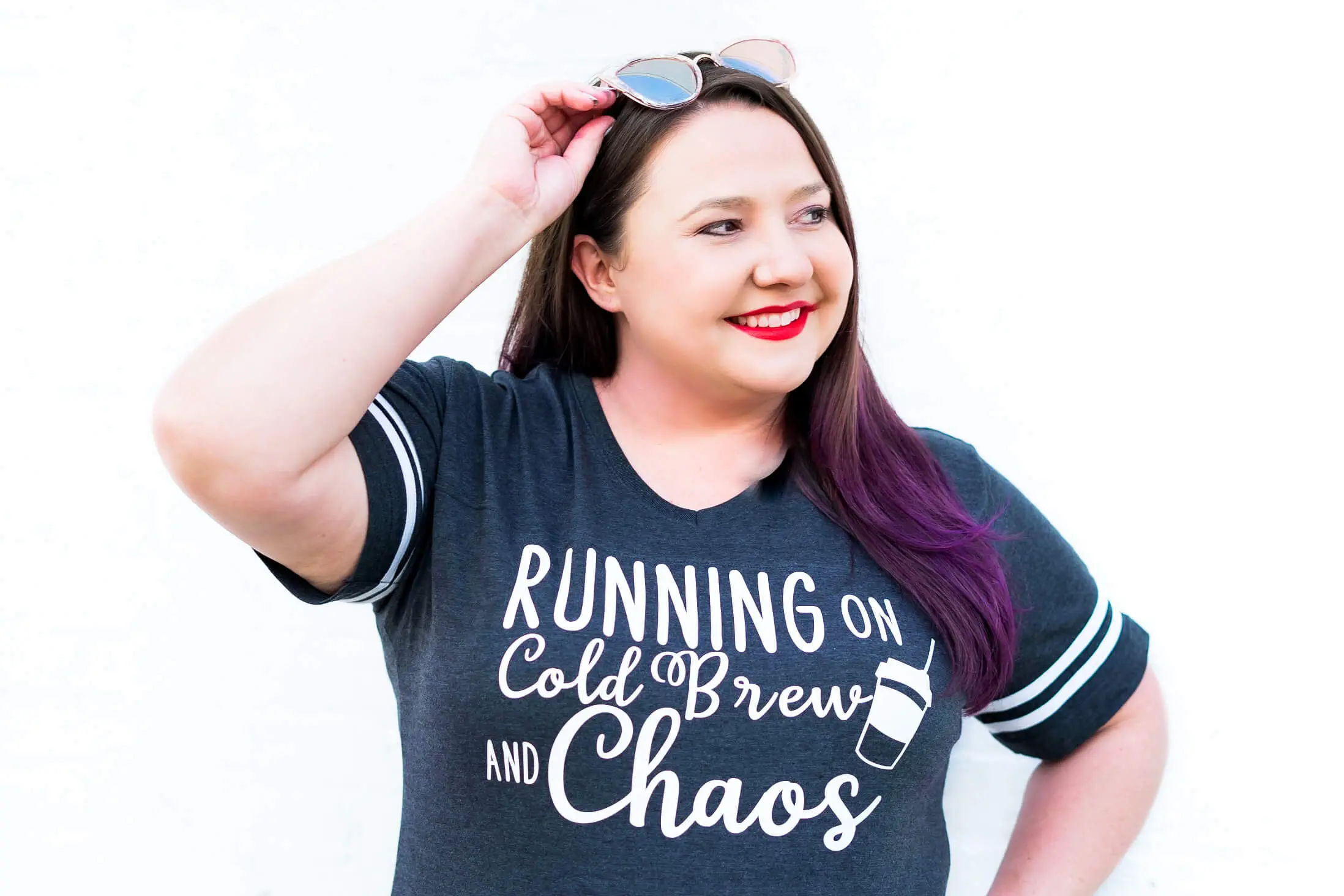 Kim Anderson is the organized chaos loving author behind the Thrifty Little Mom Blog.  She helps other people who thrive in organized chaos to stress less, remember more and feel in control of their time, money, and home. Kim is the author of: Live, Save, Spend, Repeat: The Life You Want with the Money You Have. She's been featured on Time.com, Money.com, Good Housekeeping, Women's Day, and more!