Frozen Herb Cooking Cubes
This post contains affiliate links. As an Amazon Associate, I earn from qualifying purchases. I also earn from qualifying purchases made with other brands and programs. See my
privacy policy.
Rhonda and I were recently discussing the popularity of freezer meal cooking.  In mid conversation Rhonda mentioned that she really enjoys making and using frozen herb cooking cubes.  I had not heard of this before and they sounded AMAZING and so I asked her to share a post about how she makes them the next time she harvested some of the herbs from her garden.  As always, she enthusiastically contributed!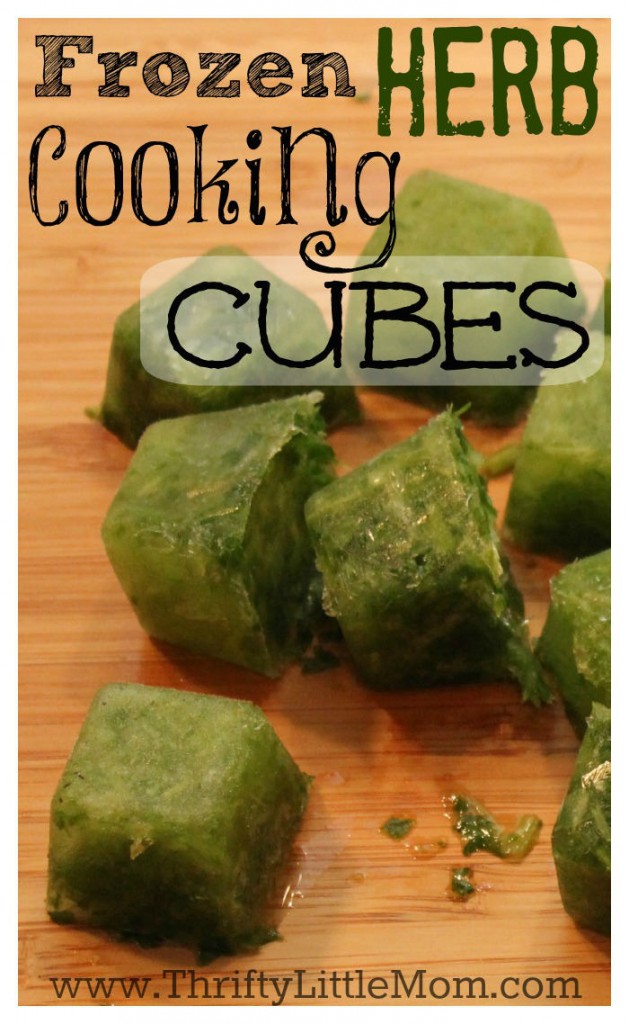 A Baby & an Out of Control Herb Garden
I planted my very first Spring garden as an adult 19 years ago. In 'nesting' mode while pregnant with my oldest daughter at the time, I carefully planned and planted several different varieties of herbs. Fast forward a few months and a new baby, I remember an overgrown patch of plants in desperate need of harvesting! That's when I started freezing herbs! So, whether you have an abundant garden or leftovers from your recent recipe, don't let your herbs go bad as they do so quickly do!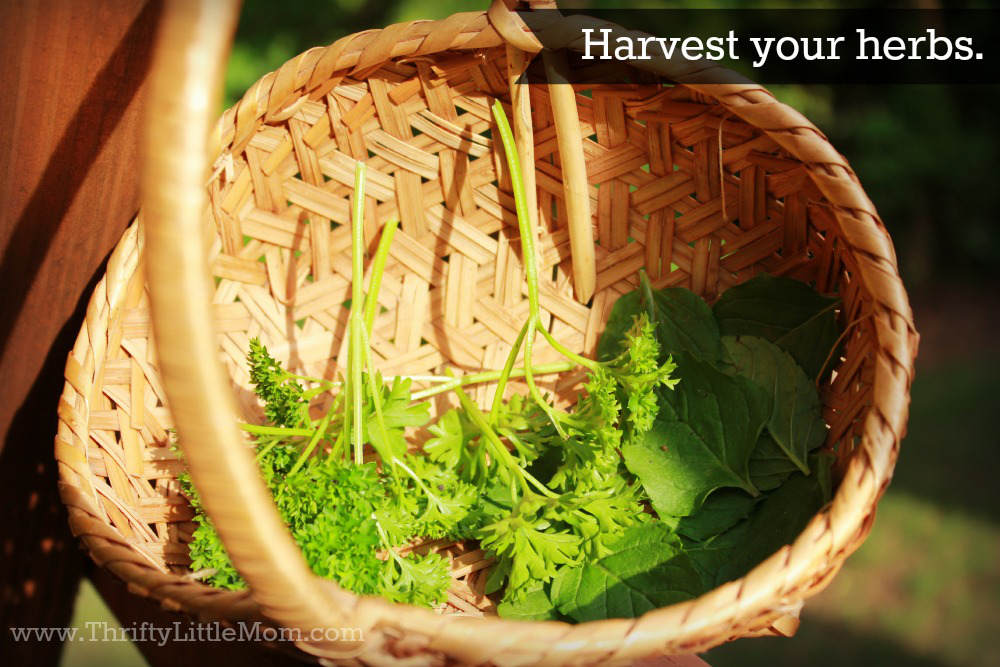 How To Make Savory Frozen Cooking Cube Recipe Additions:
Finely chop herbs (like parsley, basil, thyme, green onions), add them to an ice cube tray with either broth or white wine, freeze and use as needed!
I love to throw several cubes into a hot skillet to 'deglaze' the pan and make a gravy or add to soup recipes.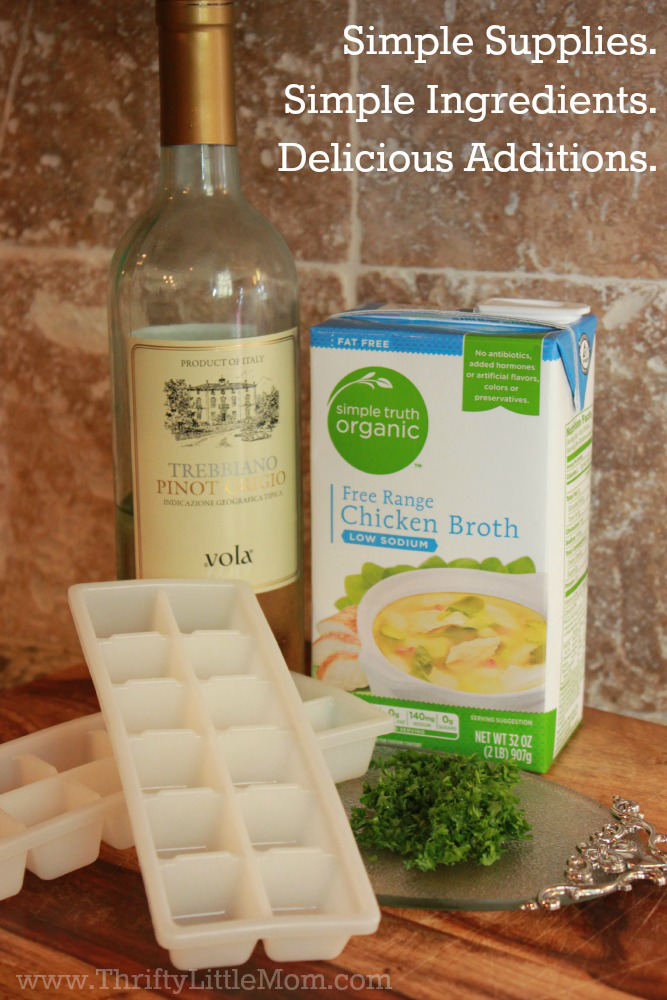 How To Make Sweet Frozen Cooking Cube Recipe Additions:
Jazz Up Your Drink- Finely chop herbs (like peppermint, spearmint, lemon thyme, pineapple sage), add them to an ice cube tray with either water or unsweetened fruit juice and use as needed!
I love to flavor my water or tea with these cubes, make sangria or throw them in the blender with your smoothie recipes.
Pump Up Your Salad- Another great way to use the sweet herbs is in a vinaigrette to dress a salad, just blend a few cubes well with a few tablespoons of balsamic vinegar & olive oil!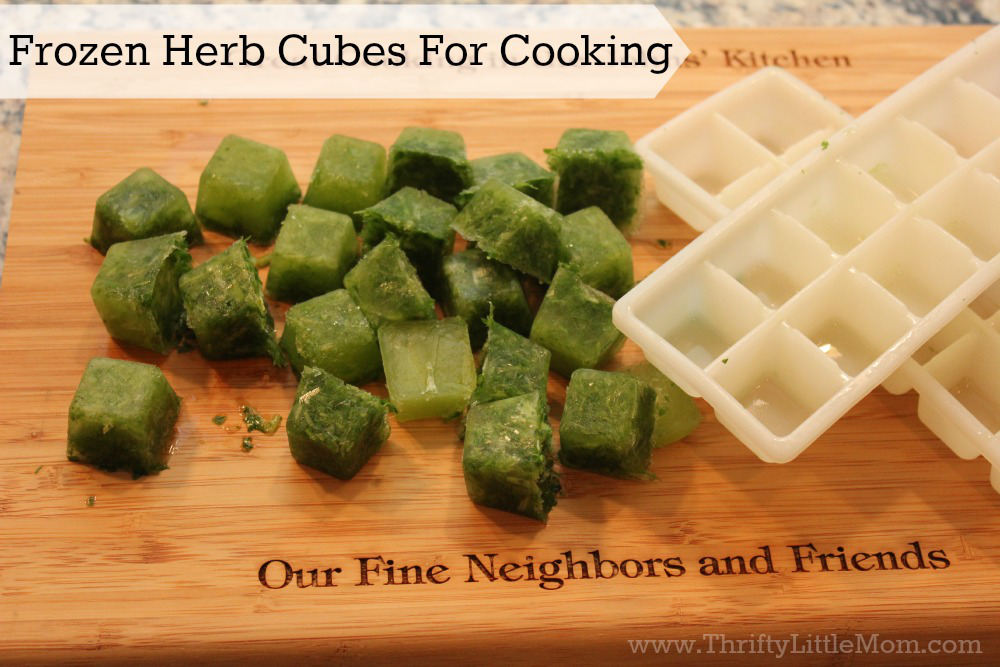 I hope that this post about frozen herb cooking cubes has given you some culinary inspiration.  These little shortcuts help turn any meal into a masterpiece.  Please feel free to share any of your own frozen herb cooking cubes questions or ideas in the comments section below! 
Access my FREE Party Printables Vault!
Subscribe to my weekly intentional living email magazine and I'll give you access to my life printables vault! Cleaning, planning, organizing and more!
Don't forget to check out what's in the resource library! https://thriftylittlemom.com/thrifty-little-mom-resource-library/ Password: Thriftyprints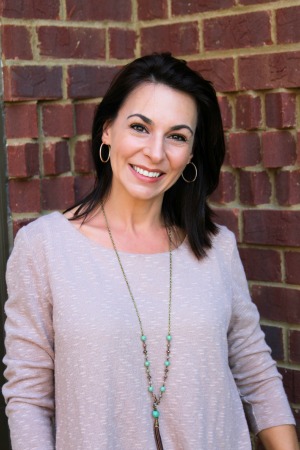 Rhonda is the owner of My Symphony Seasonings, LLC located in Georgia. She has a passion for good food, health & entertaining which was the perfect combination for creating My Symphony Seasonings, a company that encourages you to cook and eat whole foods, close to nature by providing original recipe blends of organic herbs & spices, free of fillers and artificial preservatives to add flavor, richness and health benefits to your dishes!