Menu Planning For Weight Loss
This post contains affiliate links. As an Amazon Associate, I earn from qualifying purchases. I also earn from qualifying purchases made with other brands and programs. See my
privacy policy.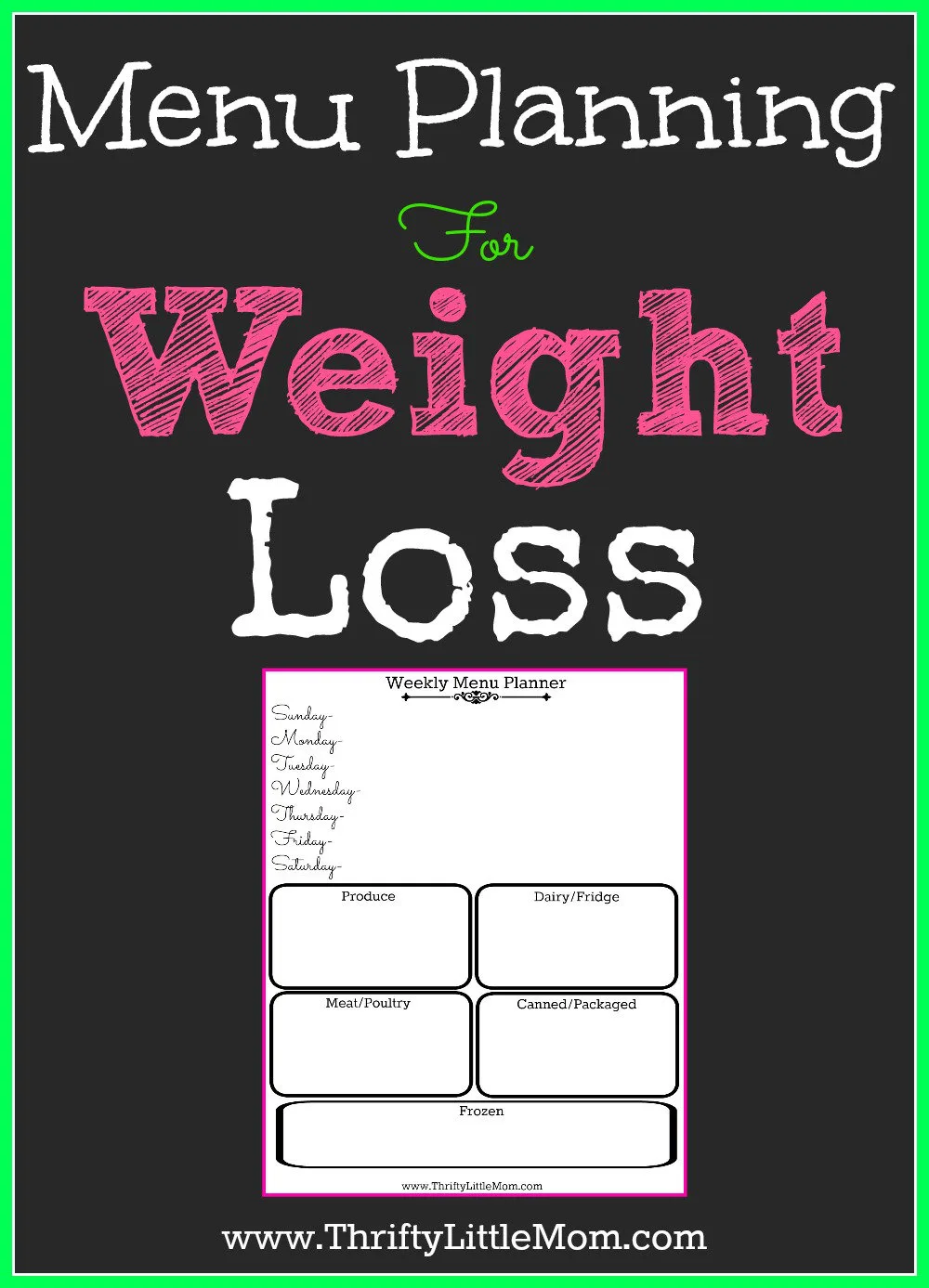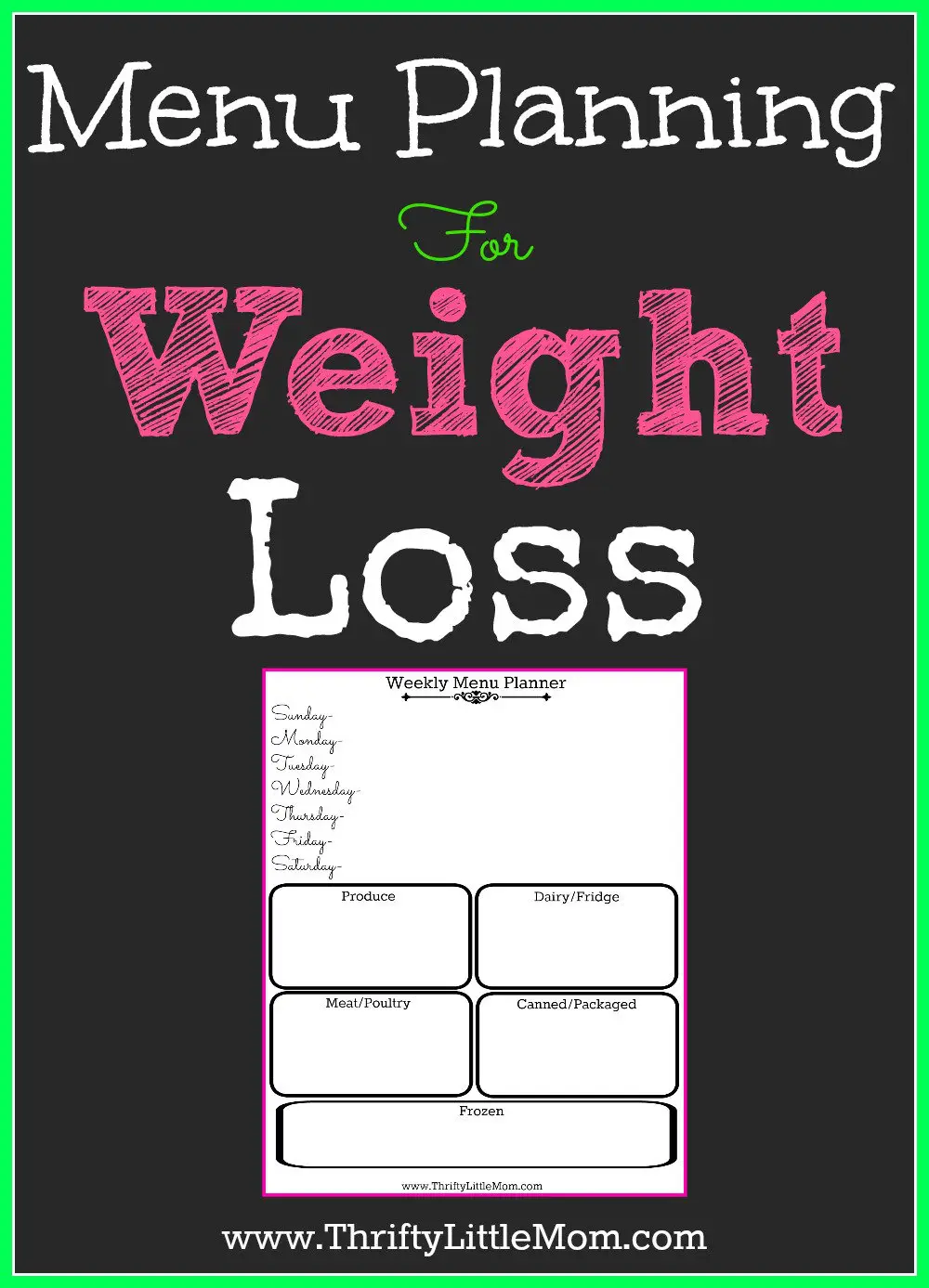 I came to one, huge epic conclusion when I lost 3 pounds this week during the Lose a Turkey By Thanksgiving Challenge.  Meal planning makes all the difference in the world!  If you checked into the Lose A Turkey by Thanksgiving Challenge last week, I typed up a day by day meal plan for a little more accountability.  Having a menu plan brought about 3 specific outcomes as I look back over this week.
1. Freed Up My Time
When you go into the grocery store with a defined daily menu and the menu is laid out in the form of a shopping list you come home with exactly what you need.  You get through the grocery store faster.  This week, when it came time to cook dinner, I read the recipe, pulled all the ingredients (because they were all there) and started cooking.
I didn't have to stress about thinking up something to cook.  The menu was brand new so I didn't have to worry that my husband was bored with some item on it. I didn't search the cabinets.  I didn't try to create something edible from the random things I had.  I had a plan.  Dinner this week was a breeze.  When dinner was a breeze and there were left overs, then the next morning was a breeze because I just brewed my husbands coffee and brown bagged the left overs.
We typically all go to the YMCA in the evenings so when dinner was on time and ready, we just ate and went to YMCA.  The nights that I don't have a plan dinner is always late and often causes us to miss the window of childcare time a the Y.  Then I don't work out.
2. Saved Me Money
I decided to shop at Whole Foods this week because I'm trying to walk toward a more Paleo eating style.  It just so happened that the particular sauces that I needed were at that particular store.  In order to save time, I just decided to shop for my whole list there.
Whole Foods was nicknamed Whole Paycheck for a reason.  You can throw down some serious cash in that place.  Typically, I shop at Super Target so I was pretty nervous about shopping at Whole Foods.  Typically I go about $30 over budget when I shop there.  This time however, I went with my list, took a few printable coupons from the website and stuck with the list.  I came in just below budget for the month.  I was pretty shocked!  The list made all the difference in the world!
3. Reduced My Stress
Stress can do a whole heck of a lot to wreck our healthy goals.  I know because for the two weeks before I made a menu, I allowed my stress to kick me off the weight loss wagon and drag me around.
Having what I'm going to eat planned and in the cabinet helps me make healthier choices.  I'm going to eat a banana before I eat a cookie because I bought bananas.
During week 4 & 5 of the Lose a Turkey challenge that I went without a plan these 3 situations happened regularly:
I dreaded cooking dinner every night and so we ate out about 4 nights a week which we NEVER do.  It was expensive and I went WAY over budget for eating and groceries.  Eating out meant higher calorie foods in larger quantities.
I didn't focus on healthy choices and mindlessly ate the most convenient foods in my pantry during the day when I felt my blood sugar getting too low.
I gained weight.
Making a plan always sets you up for success in all areas of life because it keeps you moving forward on a path toward tangible, measurable goals.
How To Make Meal Planning a Priority
If you feel like you just really don't have time for meal planning I highly suggest that you seriously consider giving Emeals a try.  In fact they are offering a 2 week FREE trial right now! (The free trial option shows up when you get ready to choose your plan).  I have had a membership for around 2 years now.  The regular price of the program is really reasonable.  It's between $5-$7 a month depending on which plan you choose (3 month, 6 month or Year).  That's cheaper than mocha a month ladies!
Woman Who Can't Cook
I first heard them advertised on Dave Ramsey's show all the time and my thought was always, "Those meal plans must be for woman who can't cook".  I was totally wrong.  I love cooking and the first week I tried it, I was hooked!  You know why?  Because I DIDN'T HAVE TO THINK ABOUT IT.
Emeals Covers EVERY Eating Preference
Emeals has almost every single eating style you can imagine (except for cannibalism and fruititarians…sorry).  For you ladies doing the Lose A Turkey Challenge and using My Fitness Pal, eMeals offers a low calorie plan that gives you the calorie count for every meal.  If you are on WW, they have a Portion Control menu with points.  If you are a vegetarian, they have a meal plan for that.  If you need gluten free, paleo, low carb, Mediterranean, kid friendly, diabetic, classic or even slow cooker, they have them all.  Every week you can choose between 2 different weekly menu's and each menu comes with a printable shopping list!
If you want to give it a try for free for 2 weeks, it might just help you save some time, save some money and get closer to some of your healthy mama goals.  Some of the plans actually allow you to pick the store you regularly shop and they provide an estimated price you should pay for each item on the list and how much your totally dinner grocery bill will come to based on that specific store!  CRAZY!
If you feel like investing in a pre-made plan just isn't for you, check out my post on how to meal plan from Pinterest including a free printable menu planner!
Lose A Turkey Recap
My Victories:
Made a meal plan and stuck with it.
Made it to the gym 3 times this week.
Lost 3 pounds.
My Challenges:
Having to make some big changes in my SAHM "professional" life.
Avoiding foods made of grains.
Not drinking my pumpkin spice latte's as many days as I want.
Well ladies, it's a brand new week!  Please feel free to share your success, frustrations or thoughts in the comments below!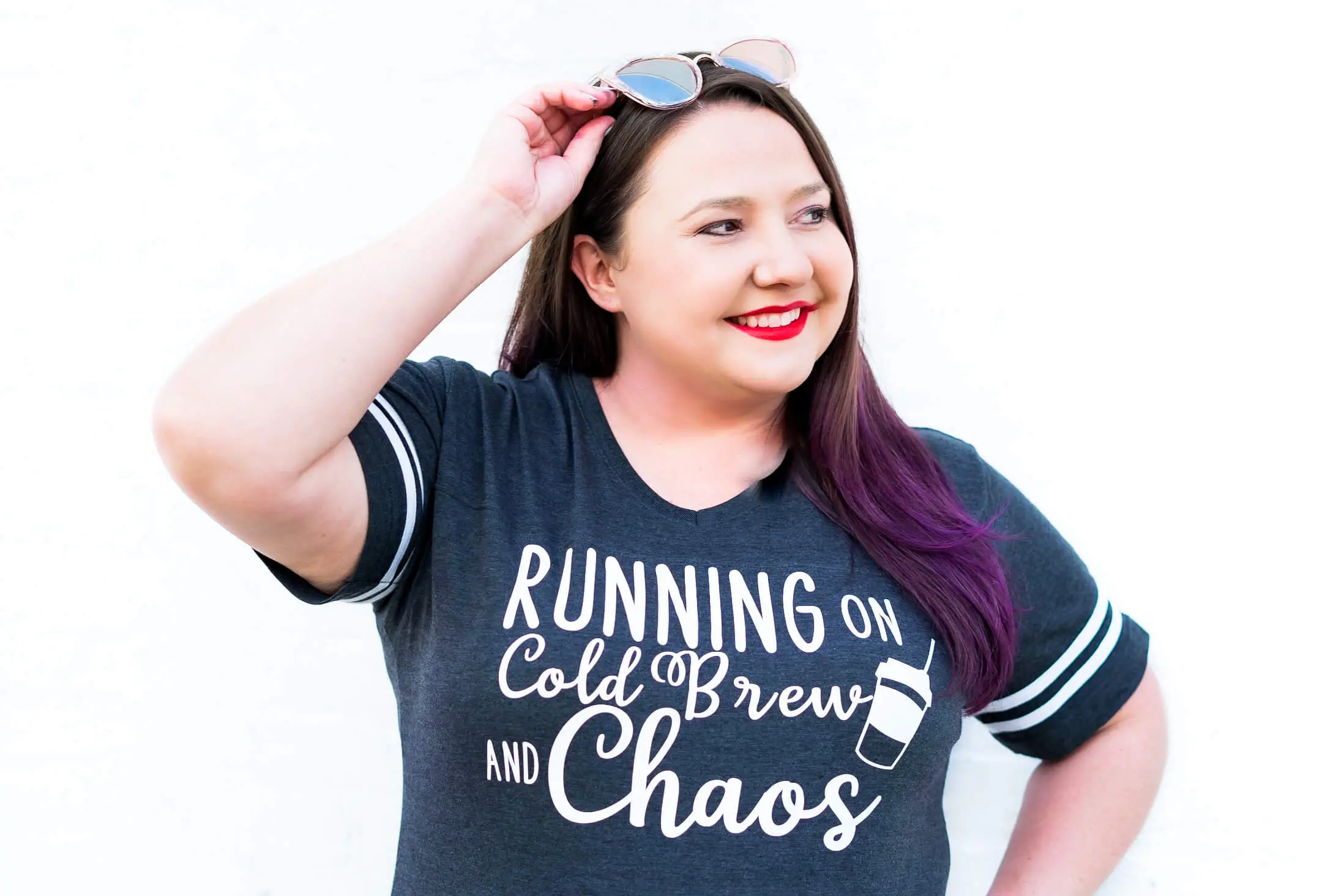 Kim Anderson is the organized chaos loving author behind the Thrifty Little Mom Blog.  She helps other people who thrive in organized chaos to stress less, remember more and feel in control of their time, money, and home. Kim is the author of: Live, Save, Spend, Repeat: The Life You Want with the Money You Have. She's been featured on Time.com, Money.com, Good Housekeeping, Women's Day, and more!